I thought I'd just get right to the point with our One Room Challenge week 4 update, haha. No sense in pretending like I'm not losing my mind over here or anything!
On the bright side, due to all of the natural disasters that have been going on, our big ORC reveal deadline has been extended to give all of the participants an extra week! They've never extended the challenge before, but I'm not going to lie, I almost cried from happiness because of how far behind we've been (if you're new to the storyline, you can see our previous weekly updates here!).
To give you a better idea, I thought it would be fun to share what a general week looks like for us these days. Not to worry, I've included my gutted bathroom and hoarded box photos for your viewing pleasure as well. I know you're all really here just to see the old toilet sitting in the middle of my garage anyway.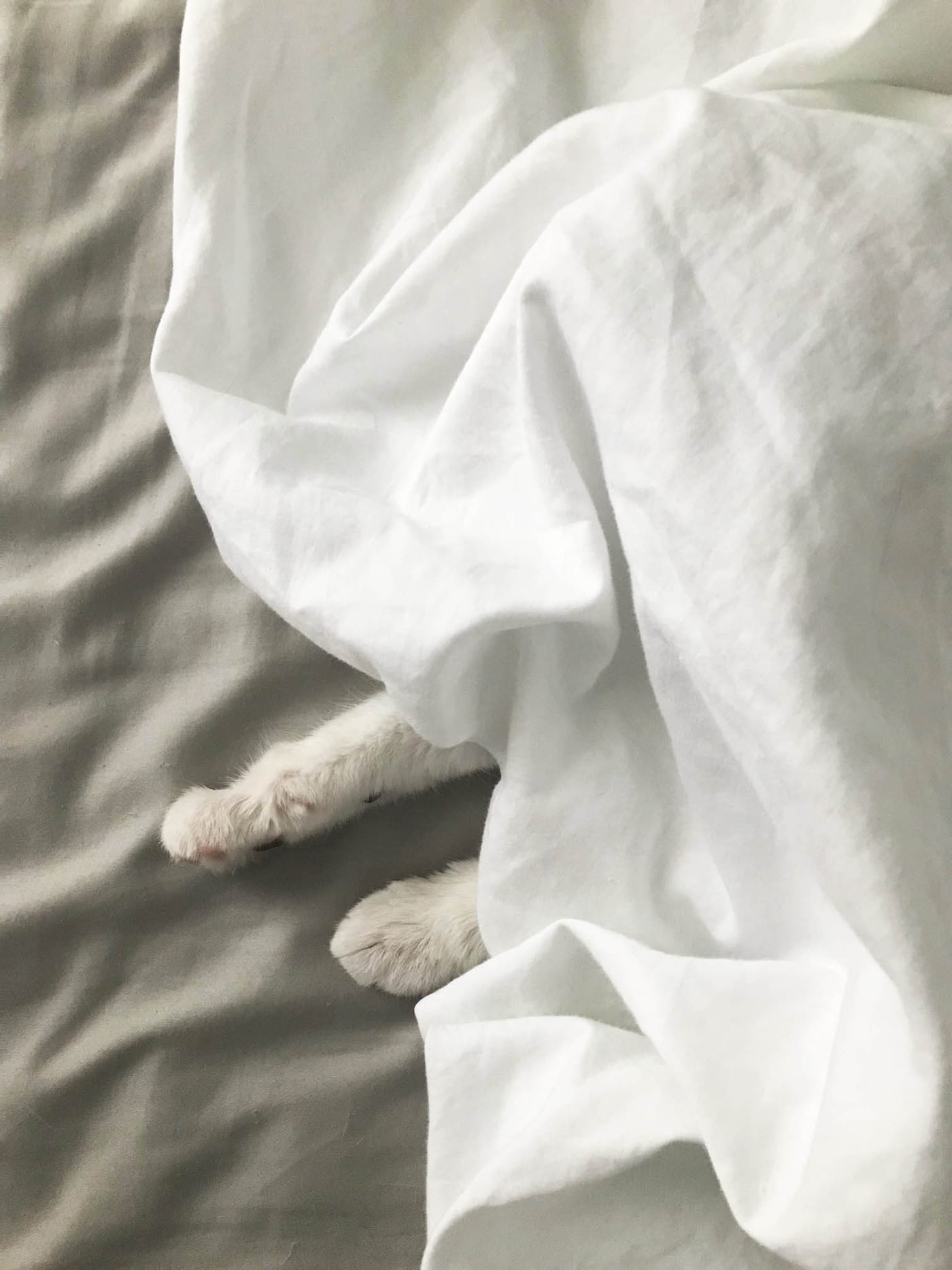 While the light at the end of the tunnel is SO, so close, we still have quite a ways to go before we have a completed master bedroom suite. On account of having three fur kids that think the mortgage to our house is actually in their name and we just live here to feed them, it makes working around construction very tricky.
They're escape artists that don't like to be confined to a single room, so tying them down while there are open doors and construction people coming and going all day long is a real nightmare. Jared and I plus three fur kids are living in our teeny guest room on a full-size bed, and the above picture is an accurate description of how we all feel about that, haha!
We're also project managing the renovations ourselves which means someone has to be around to answer the contractor on design or measurement questions when they pop up, otherwise everything gets delayed. Needless to say, we're spread a little thin. All while trying to keep up with our regular S&C shenanigans.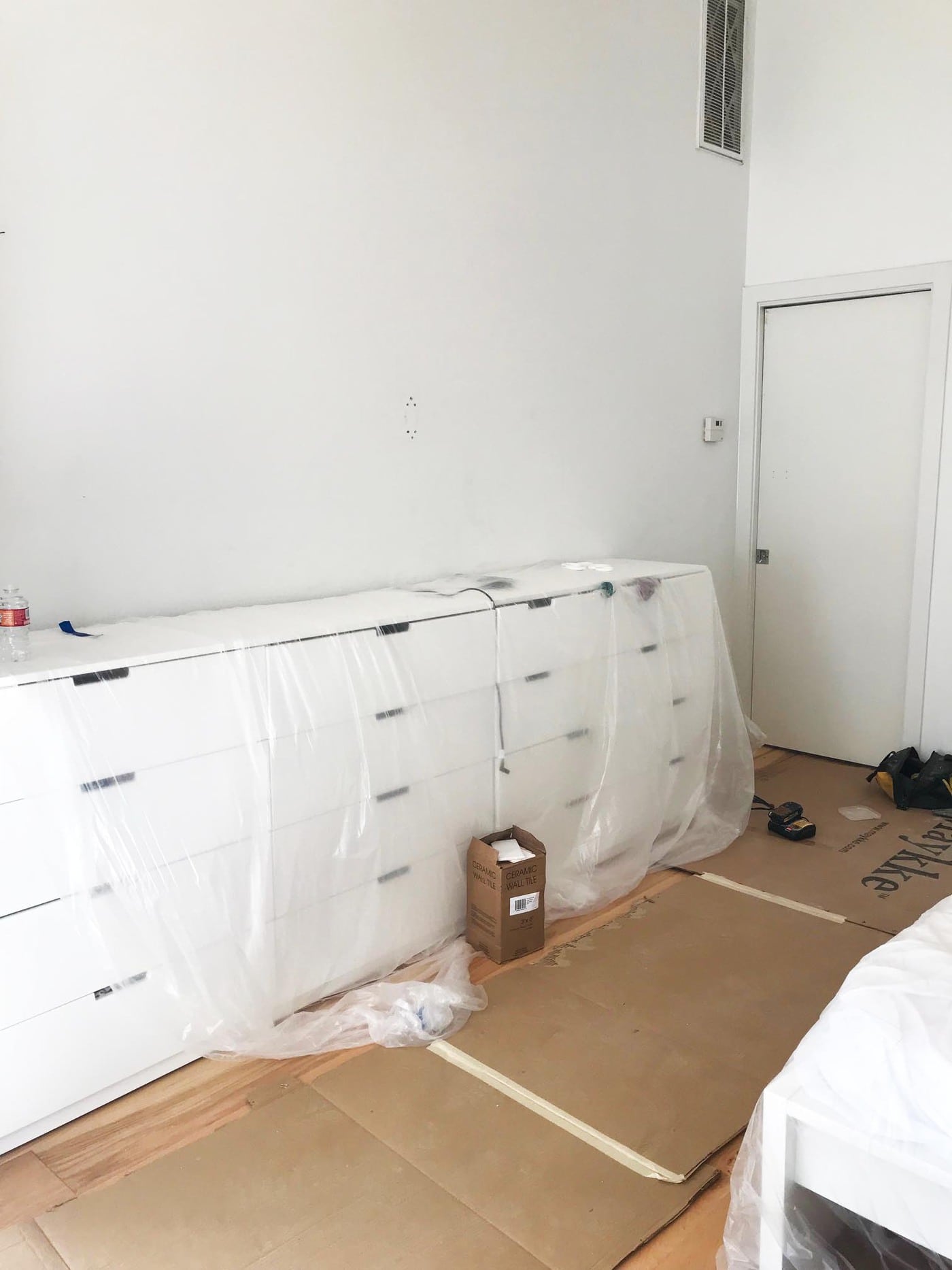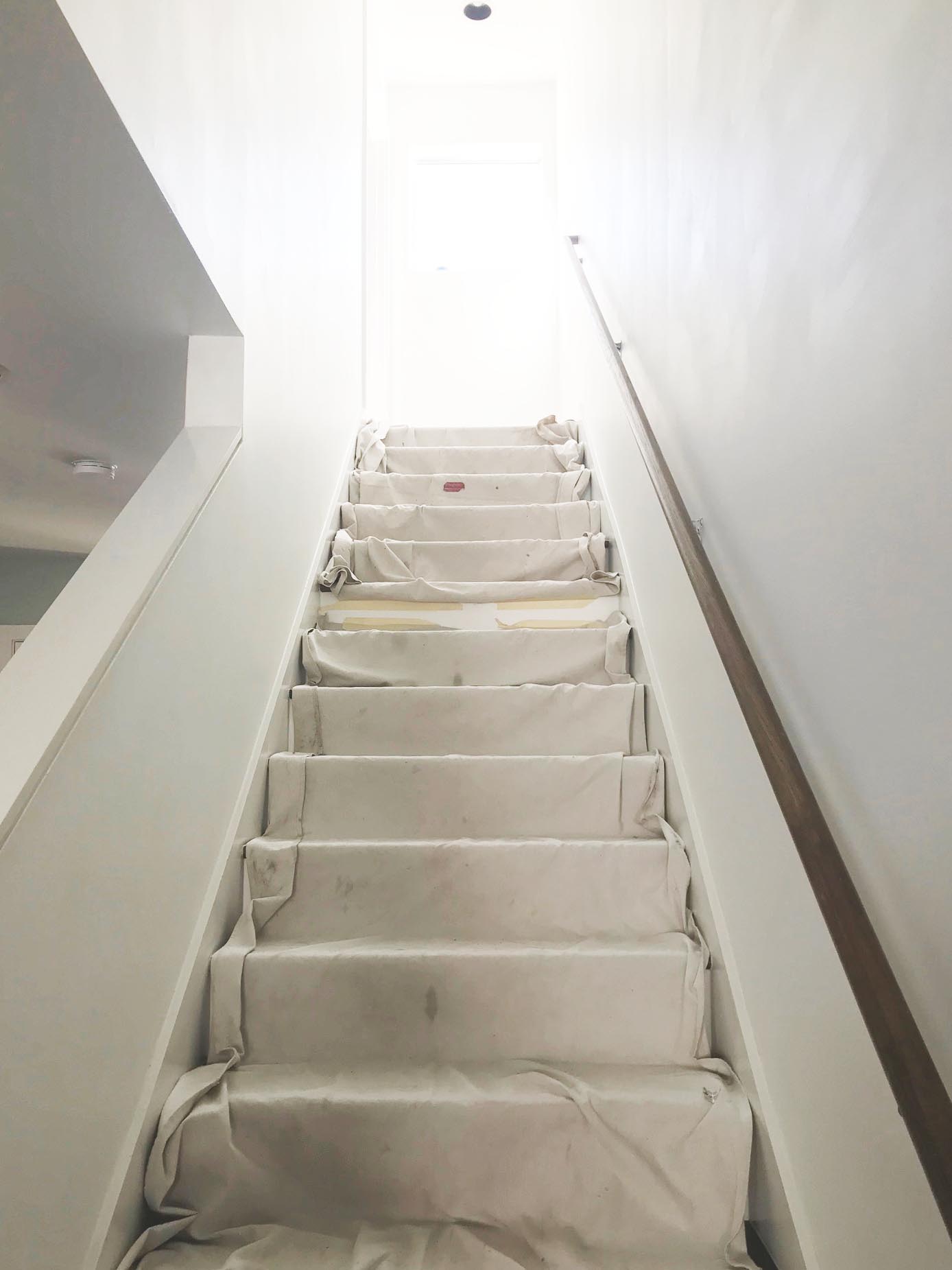 A week in the life currently —
Friday: I finished two post deadlines for S&C, made custom flamingo macarons for an influencer dinner, and coordinated the last of the color wall install details while Jared waited for an oversized delivery at home while they were simultaneously demo-ing our master bathroom.
Saturday: Spent WAY too much time at the home improvement store trying to find the perfect white bullnose tile because I miscalculated my order from Overstock. Spoke at Create & Cultivate Houston that afternoon and then hung curtains and artwork Saturday night thanks to the help of Jared's Mom so we didn't kill each other, haha.
Sunday: Caught up on shoots in the afternoon that we were behind on from being at the house so much last week, had too much to eat at a three-year-olds birthday party, caught up on laundry, finished painting parts of the living room.
Monday: We scrambled to finish our living room styling to do our big reveal, while our operations manager Tricia worked from the 1 corner of my dining room not covered in boxes. Meanwhile, we had to keep all windows open because they were removing the toilet and plumbing and it smelled like sewage.
Tuesday: Woke up insanely early after having cats meow the entire night wanting out of the locked out of the guest room to prep for our color wall launch party last night. Jared and I split the time at the house so he could have our monthly accountant meeting while I manned the plumbing questions, then he came home and I went to prep for the party. Then we both met at the wall for the party immediately passed out by 11pm, haha.
Wednesday: And now here we are! Finishing the week strong with two more photoshoots today, one tomorrow, and two Friday while playing tag team at the house for bedroom door installations and prepping for the tile to be installed.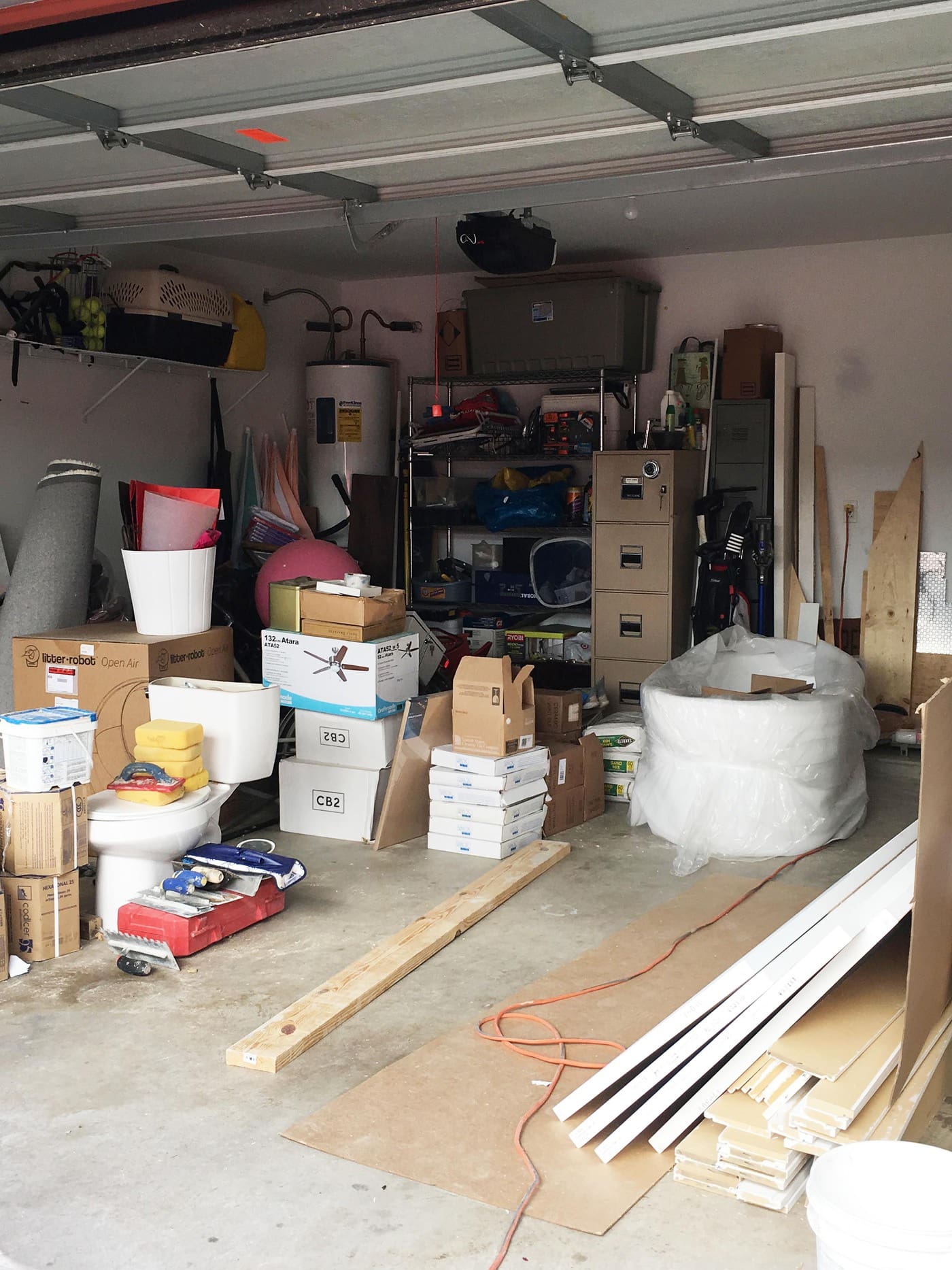 Luckily we've found an AMAZING guy to take care of the entire bathroom install (he's the one that also just fixed our flooring disaster from a previous contractor for our laundry room/first-floor renovation.). A lot of you have been asking about his contact info, which I'm going to share in the final bathroom reveal, I'm just being greedy and keep him to myself for now until our projects are all done, haha!
Boxwood Avenue | Coco & Jack | Design Manifest | IBB for DWD | The House That Lars Built | Little Green Notebook | The Makerista | Making it Lovely | Old Brand New | Old Home Love | The Painted House | Megan Pflug Designs | Pink Pagoda | Erica Reitman | Sacramento Street | Simply Grove | Jill Sorensen | Sugar & Cloth | Vintage Rug Shop | Waiting on Martha *
Media Partner House Beautiful | TM by ORC