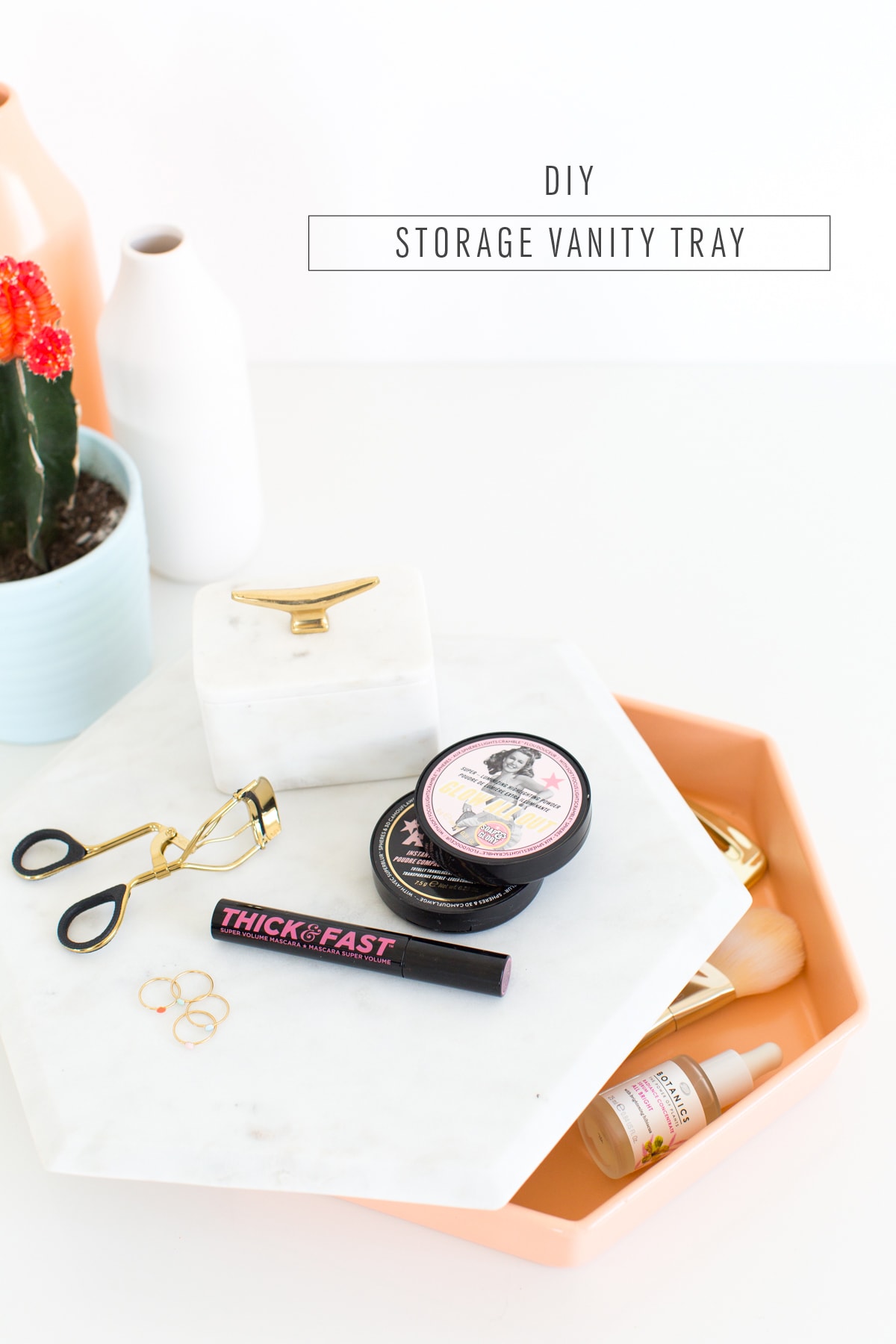 I'm 100% one of those people who's house looks super organized and neat until you open a closet and 200 things fall out all at once. Basically out of sight, out of mind is my life motto, and I'm now spreading that profound love to morning routine form with this DIY vanity tray with storage.
This DIY also happens to be great for those of you that do actually organize your things (please send me some of your good juju!), but just so happen to only like a few things on display — I.e.- your new blush is only cute for the first few weeks and then it starts to look like it has bald spots.

MY LATEST VIDEOS
All of this to say that there's a little something for everybody with this project, and I'm super excited to back into the swing of more home decor DIY's!…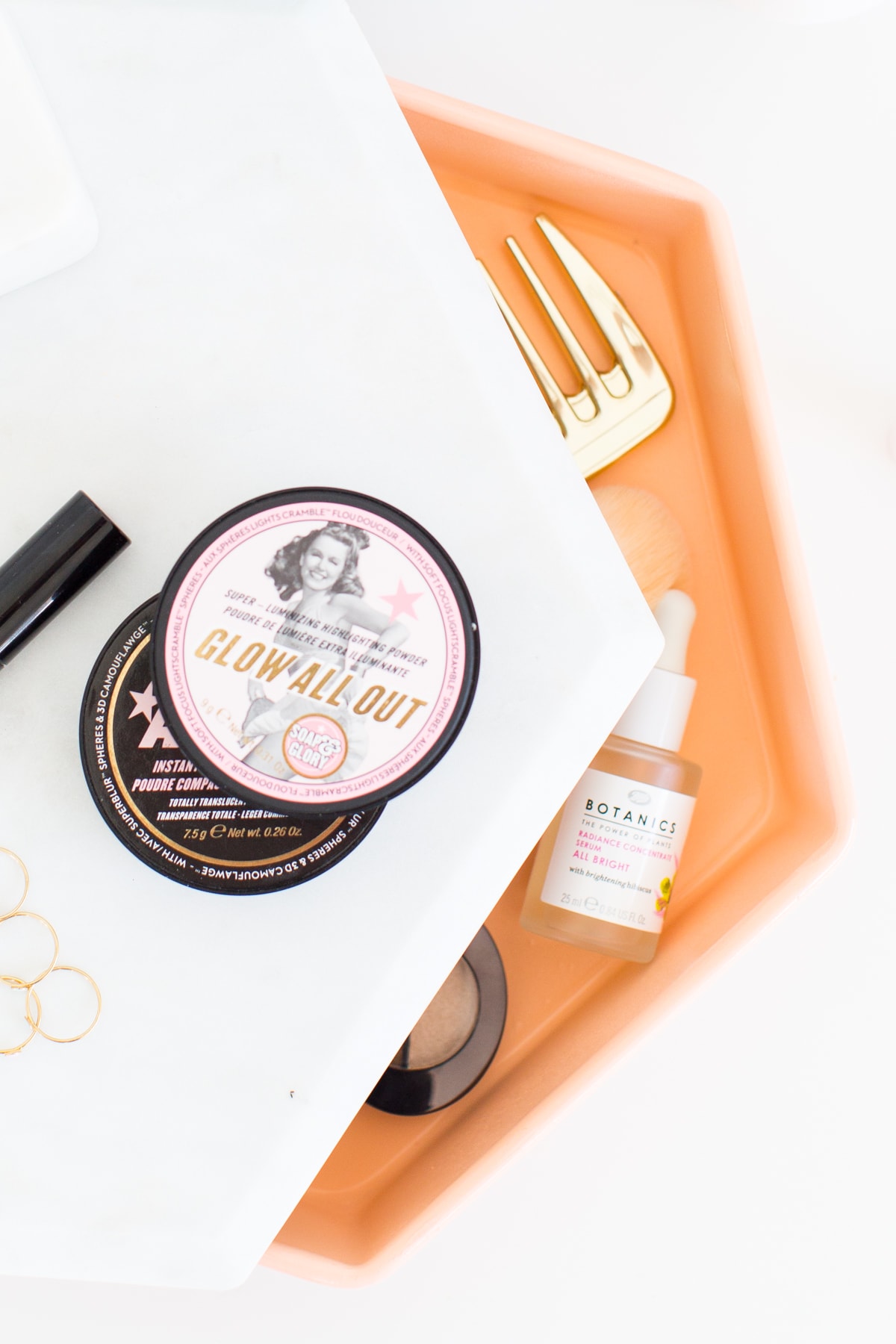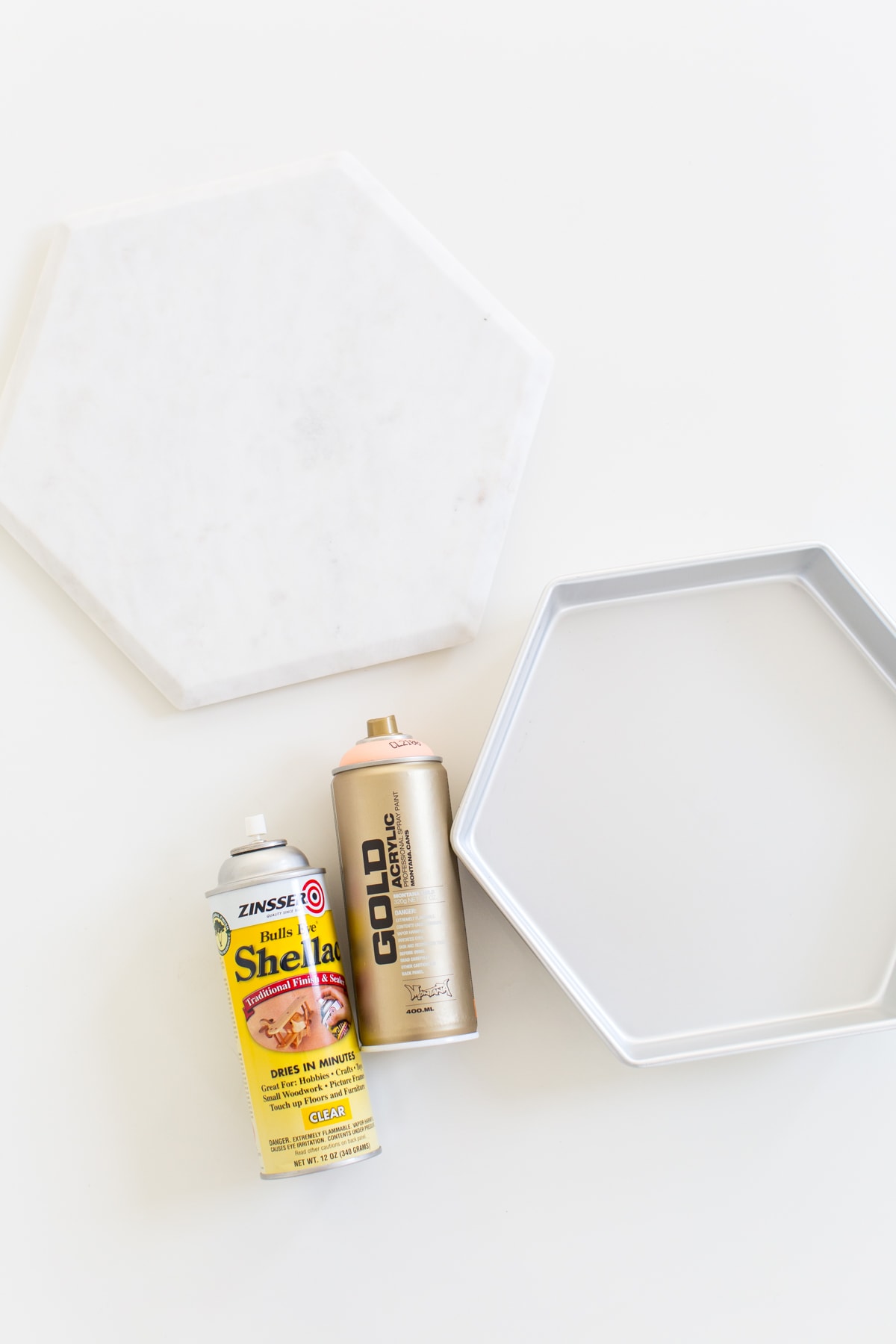 This is easy peasy, are you ready?! Basically you're just spray painting the medium size hexagon cake pan (or whichever one is just smaller than your marble top) with your color choice, then letting it dry completely, and spraying the clear shellac top coat over that.
Once everything has completely set for at least 48 hours, attach the mini clear bumpers to the bottom of the painted hexagon pan, and then place your marble on top and style!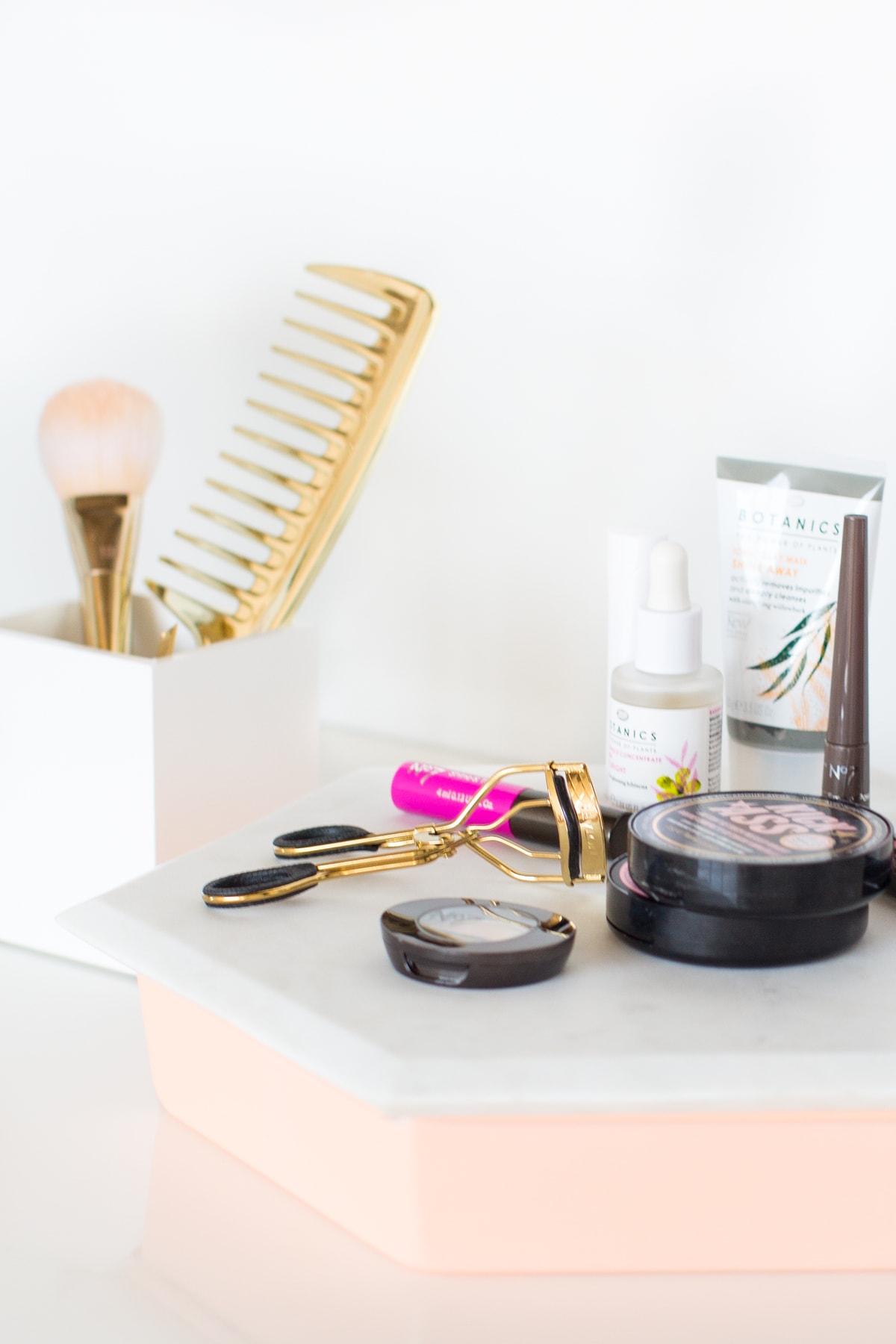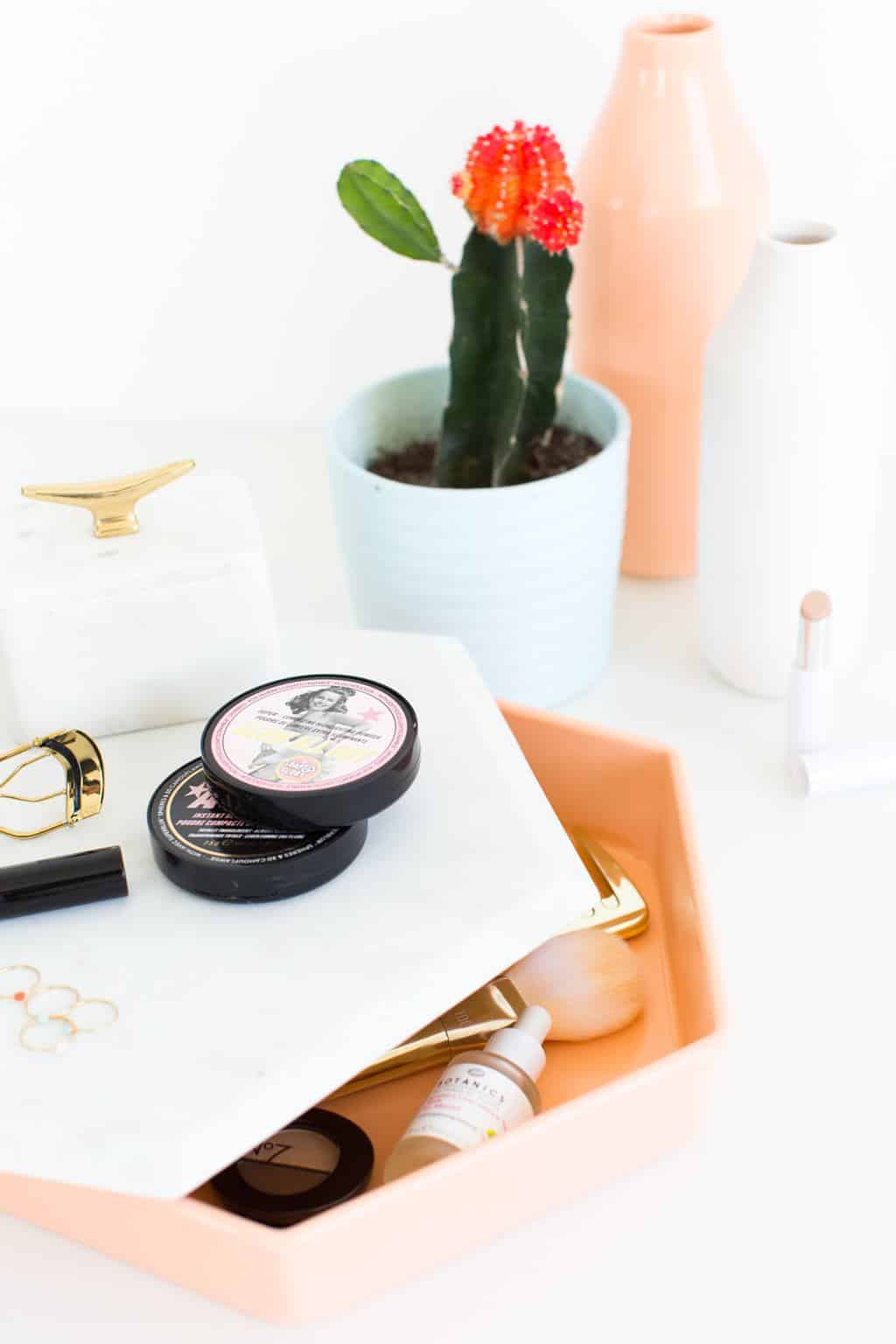 I should also admit that it's no coincidence my peach vase matches perfectly because…spray paint miracles, my friends! I like a little matchy-matchy action every now and then ;)
What do ya'll think of this project, almost too easy right?! Be sure to share your versions on social so we can follow along too! — #mysugarandcloth and #sugarandcloth
This post may contain affiliate links which won't change your price but will share some commission using Shopstyle, Reward Style, and/or Amazon Associates.
Check out these other awesome posts!