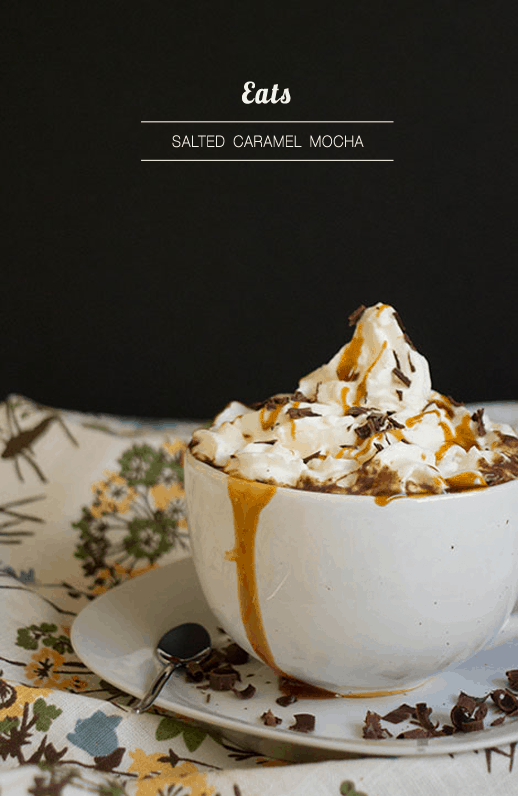 The other morning I walked into Peet's to get my morning coffee, when something I saw stopped me dead in my tracks. What was it? The wondrous sign announcing the arrival of fall flavors! Despite it being 80 degrees outside, I began picturing pumpkins, cookies, and everything nice about fall. Seriously. Cups of pumpkin and maple lattes began dancing around in my head. Inspired, when I went home that day, I proceeded to make my own Salted Caramel Mocha. Rich, creamy, yet not too sweet, this is the perfect for those crisp winter days.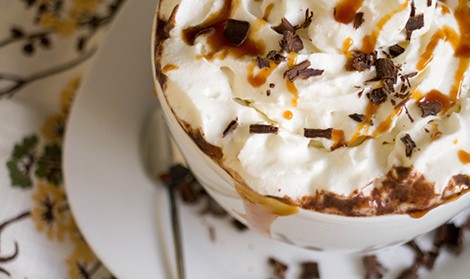 Ingredients for Mocha (makes 2 servings):
2 ounces bittersweet chocolate chips
2 cups milk
Salted Caramel (makes about 1 cup, perfect to use for any other dessert topping!
-6 tablespoons light corn syrup
-1/2 cup granulated sugar
-3 tablespoons unsalted butter
-1/2 cup heavy cream
-3/4 teaspoon coarse sea salt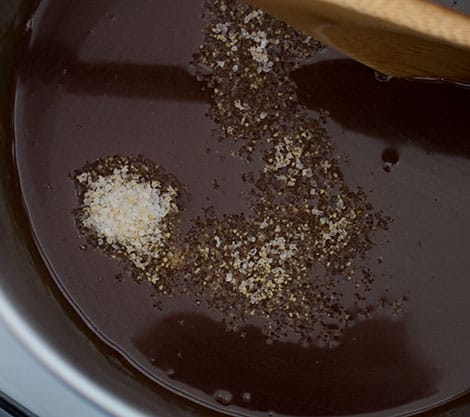 In a small saucepan, gently heat the milk and bittersweet chocolate on medium heat until the chocolate is melted. Keep the hot chocolate on low so it stays warm.
In a different saucepan, gently heat the corn syrup until it's warm. You'll be able to tell because it'll slightly bubble. Add in the sugar and let it cook over medium heat without mixing it too much. Just enough so it's the sugar and corn syrup are incorporated. When it turns amber, remove it from the heat and quickly stir in butter. Add the cream in a steady stream while mixing with the other hand. Add in sea salt. If it seems to solidify, keep mixing or gently reheat on low until it's liquid again.
Finally, mix in two teaspoons of salted caramel into the mocha, and serve!