We like to joke that we have a love/hate relationship with outdoor photoshoots around here. The Houston weather can be temperamental, which means that a summer afternoon typically ends one of two ways: a slightly unbearable amount of heat and sweat, or literal floods of rain. You keep us on our toes, H-Town!
Still, there's always something exciting about being able to take the party outdoors. It's fun to refresh where we shoot and style (the all white studio can sometimes get old!), so we were excited when ShopStyle approached us to partner for some luxe poolside entertaining inspiration! Plus, we definitely didn't mind picking out a few of our favorite pieces from Bloomingdale's home decor section, Sparrow & Wren!
We were going for a glam meets poolside fun vibe, and I'm loving the way it turned out…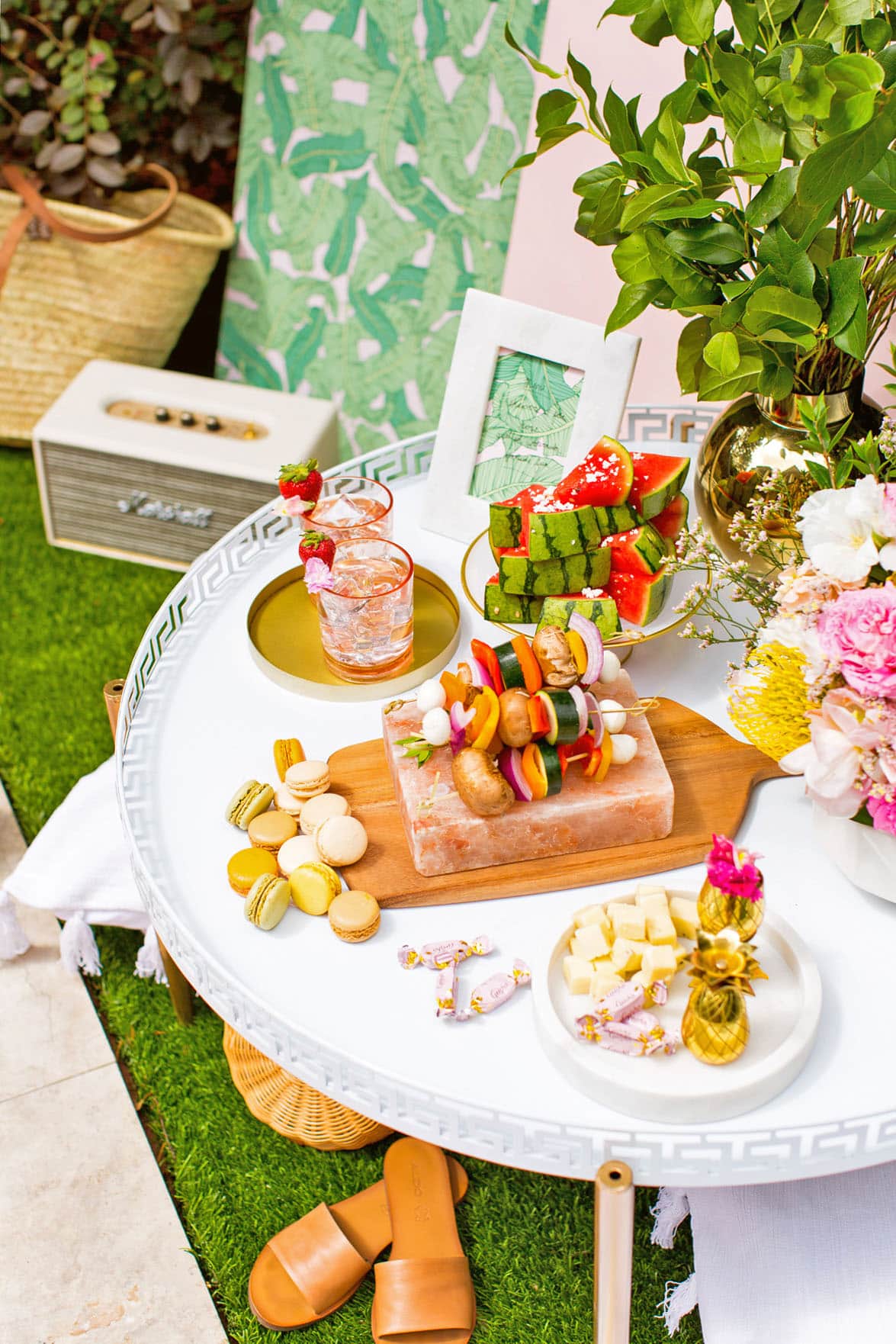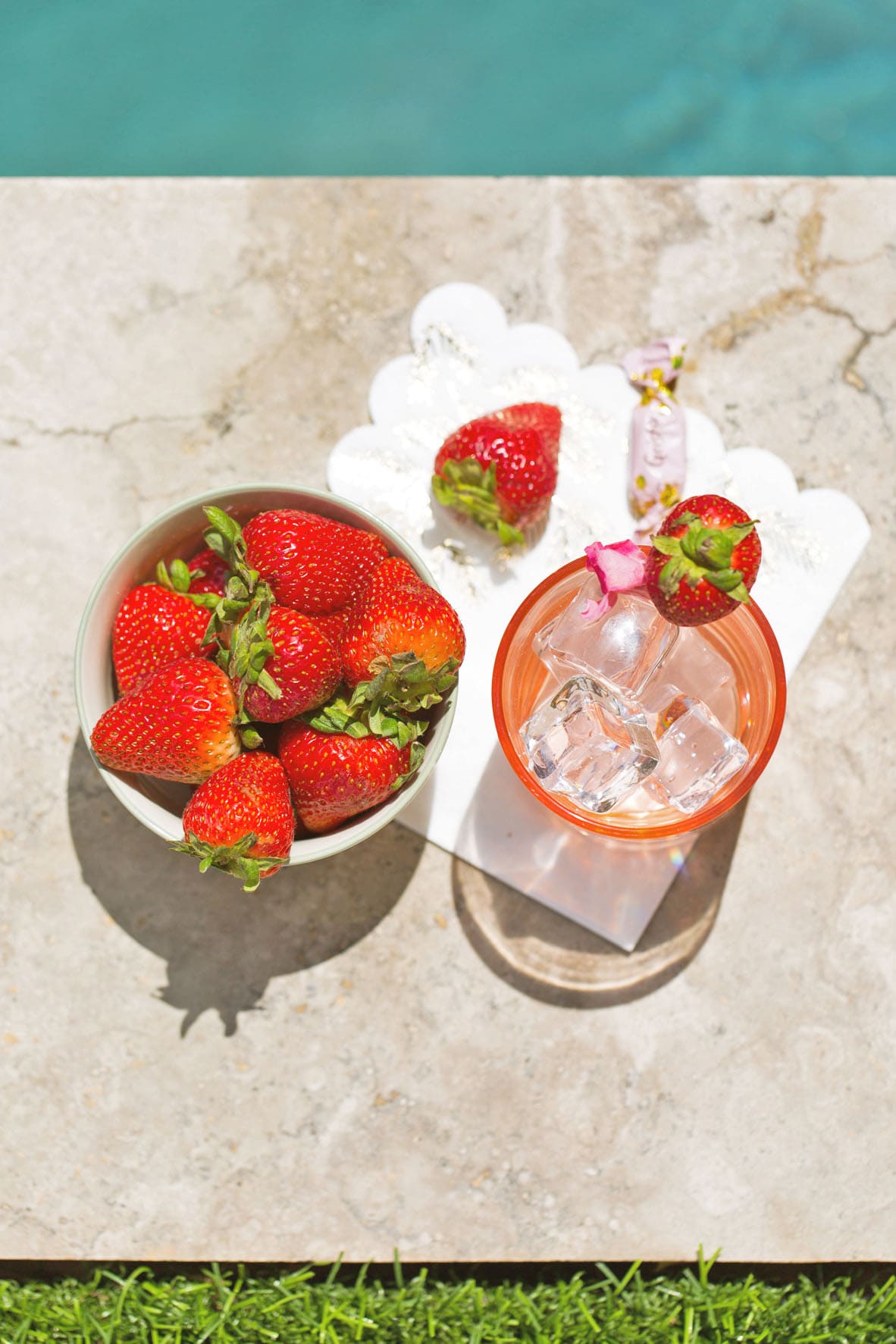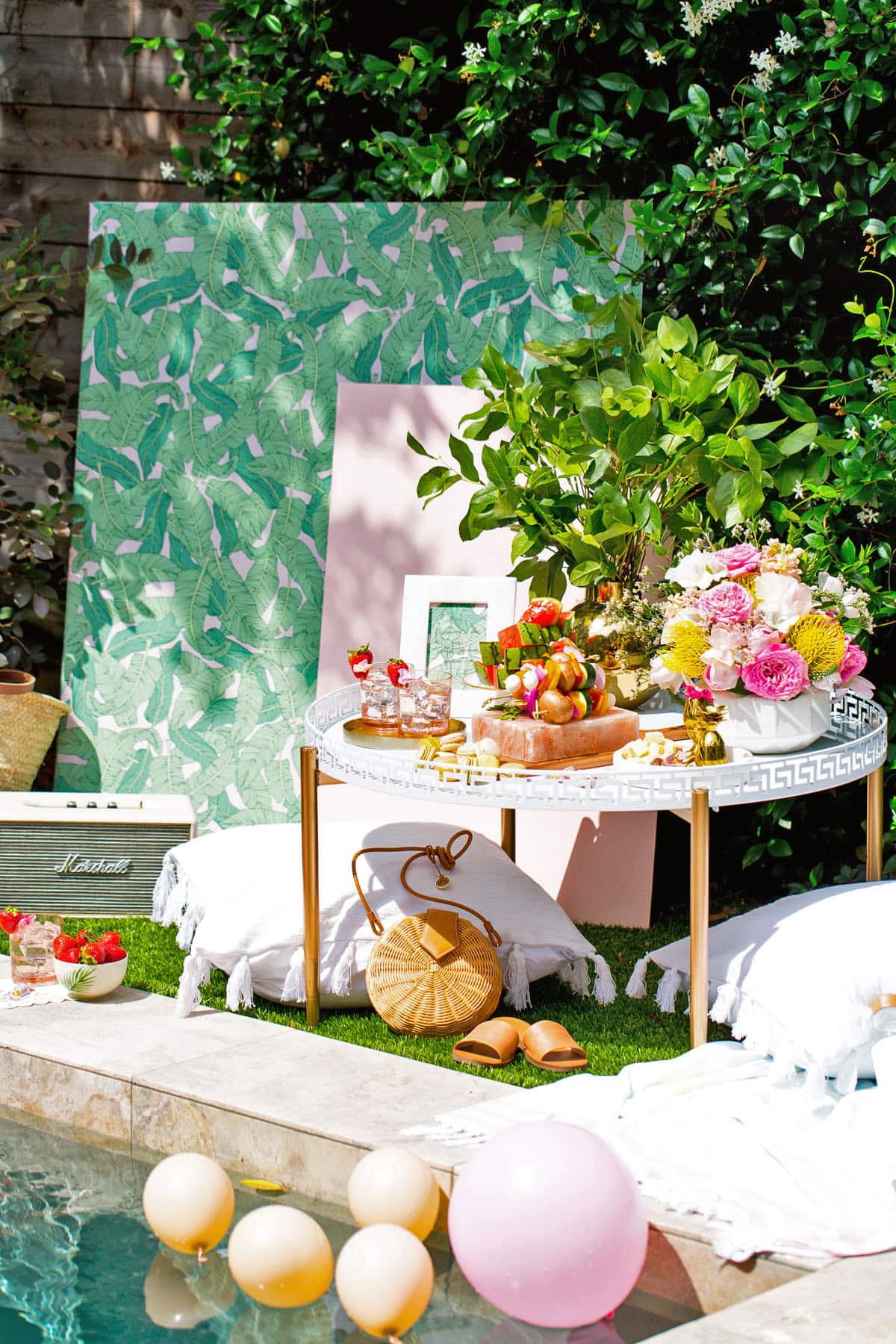 I was surprised by how inexpensive most of our picks from there were — especially this (real!) marble frame. Only $24, friends! That's the best news I've heard all week, and it's only Monday as I'm writing this.
You already know how into pool floats I am, so snagging this GIANT palm print float by Sunnylife was absolutely necessary. It's literally big enough to jump on and do a full starfish move while sunbathing. As usual, Jared and Kayla found quite a bit of joy in watching me try to make it safely onto this palm print guy without falling into the water. I decided to the save everyone the pain of posting those photos. Believe me, it's in all of our best interests.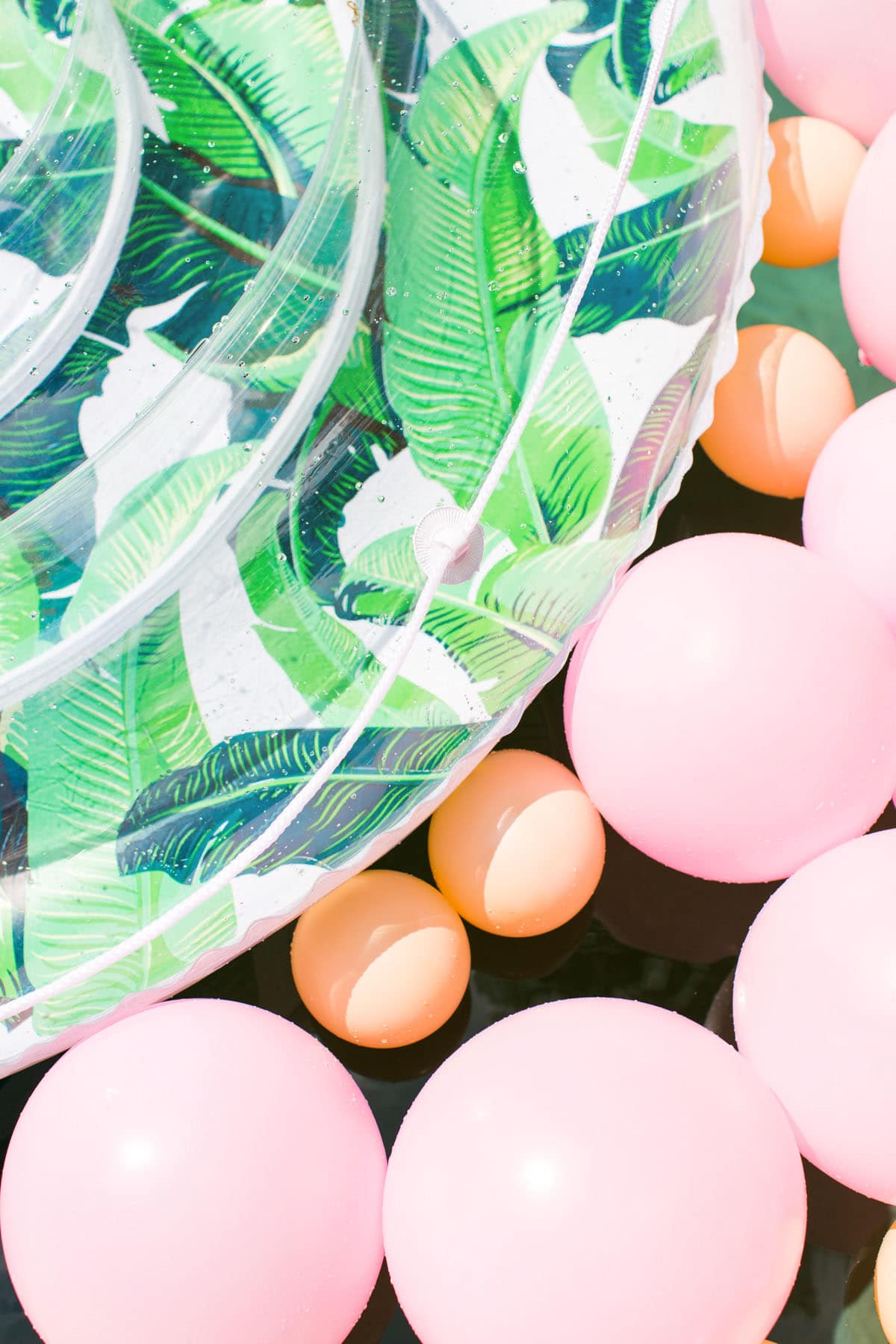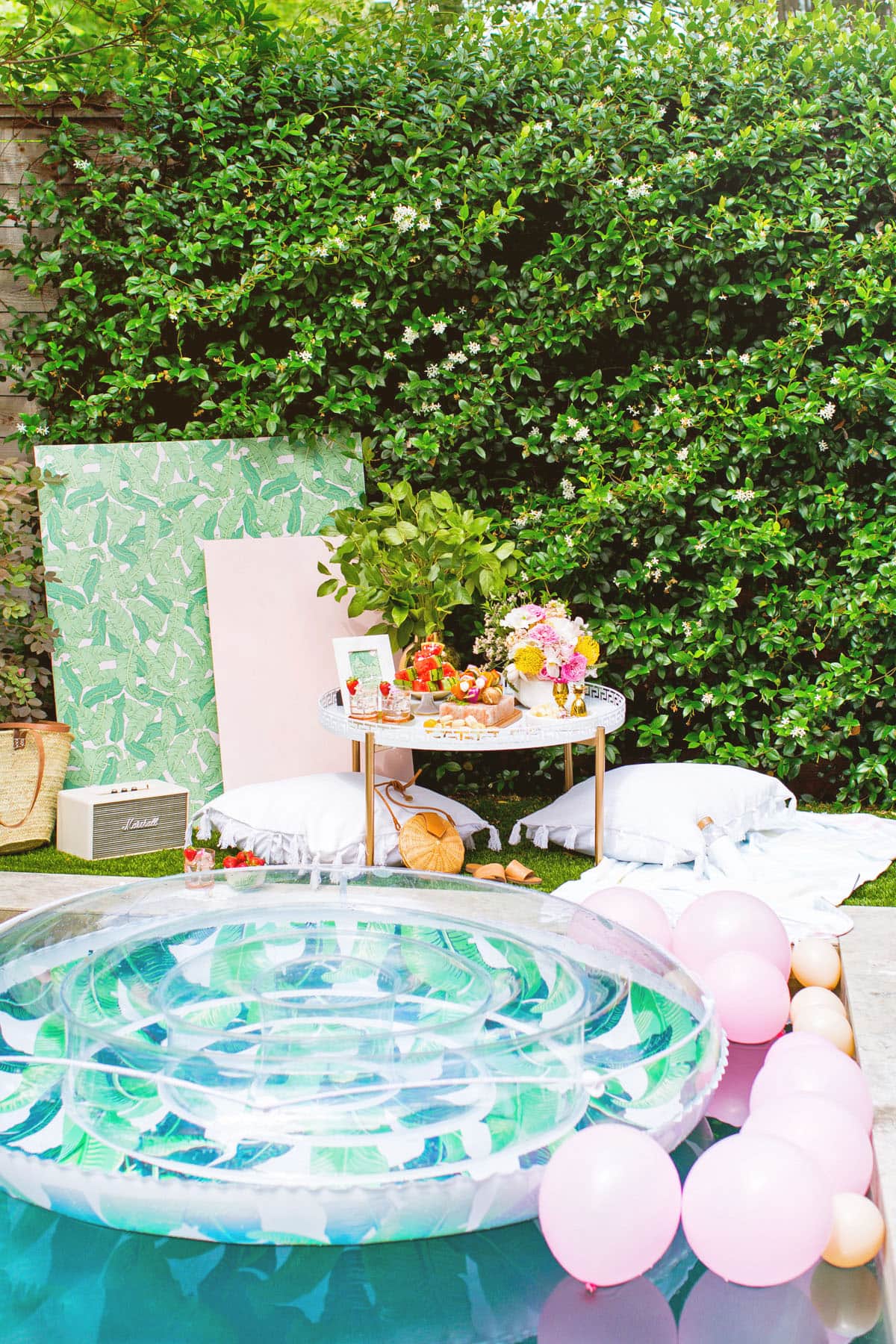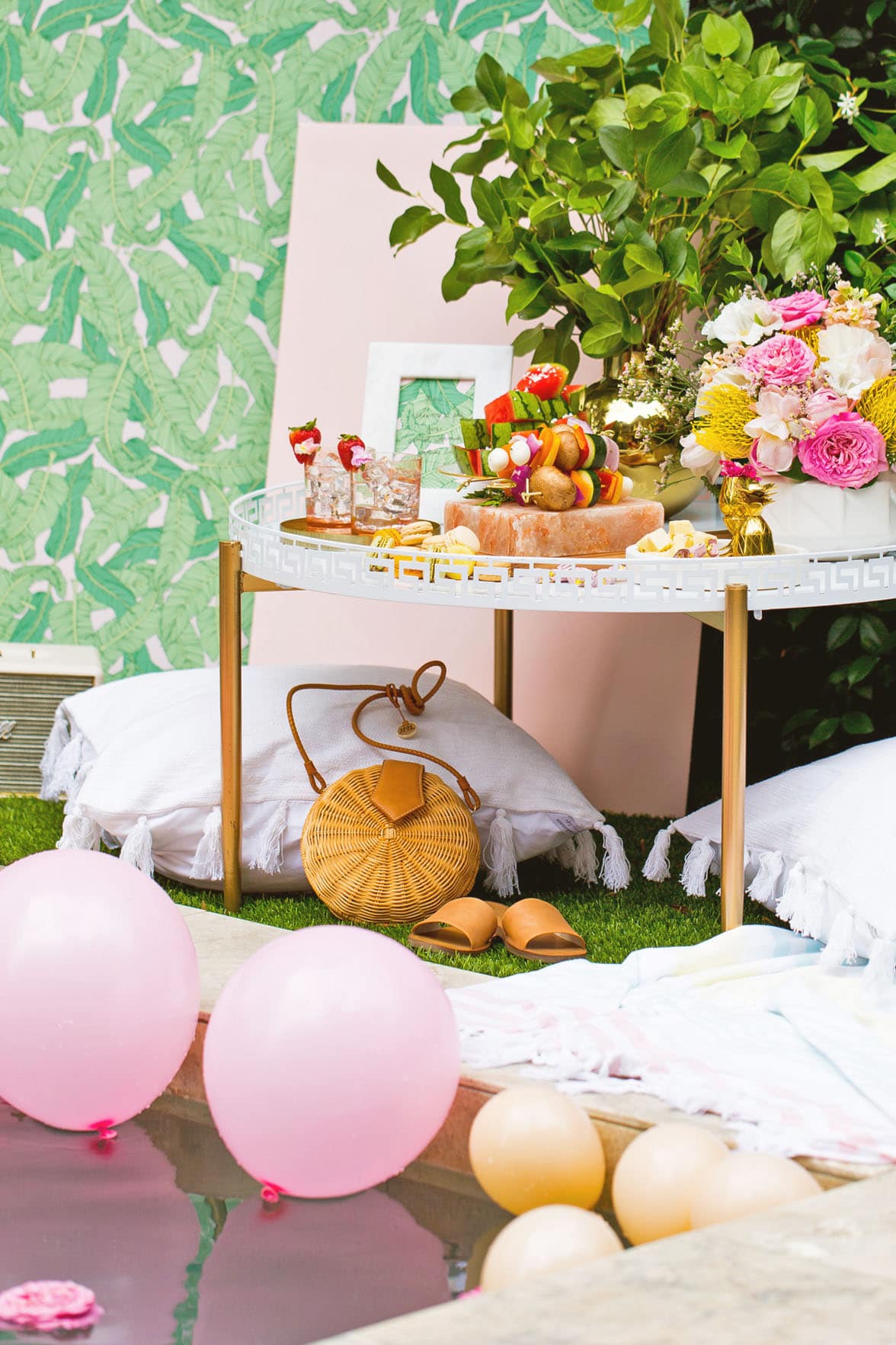 I saw this Himalayan salt plate at the last minute, and I've decided that I'm verrrry into this pink Himalayan salt trend despite the fact that I have almost no idea how to use it properly.
While totally unnecessary, this pink and green palm print leaf removable wall paper makes for a very cute accent in the background, don't you think?!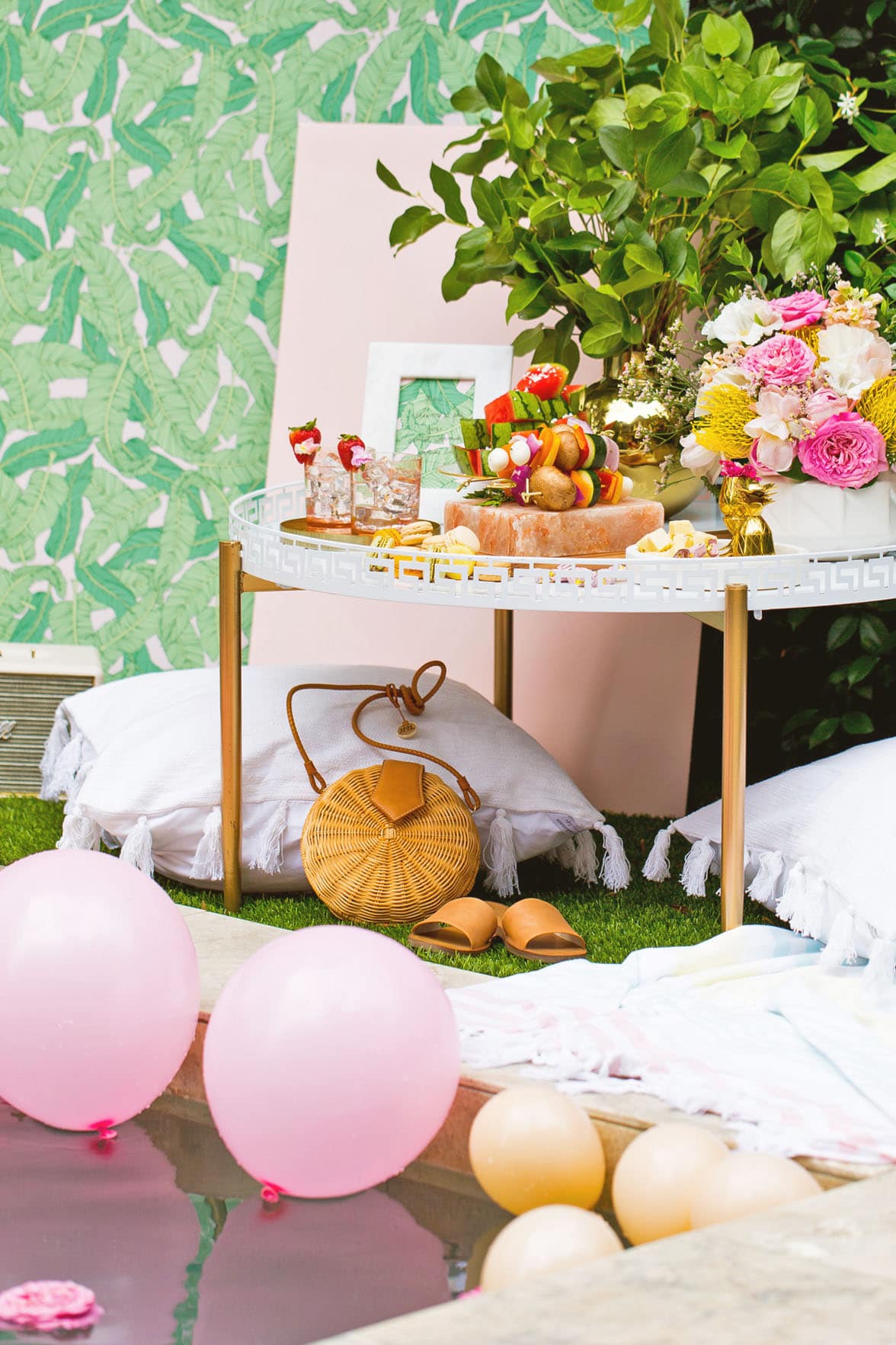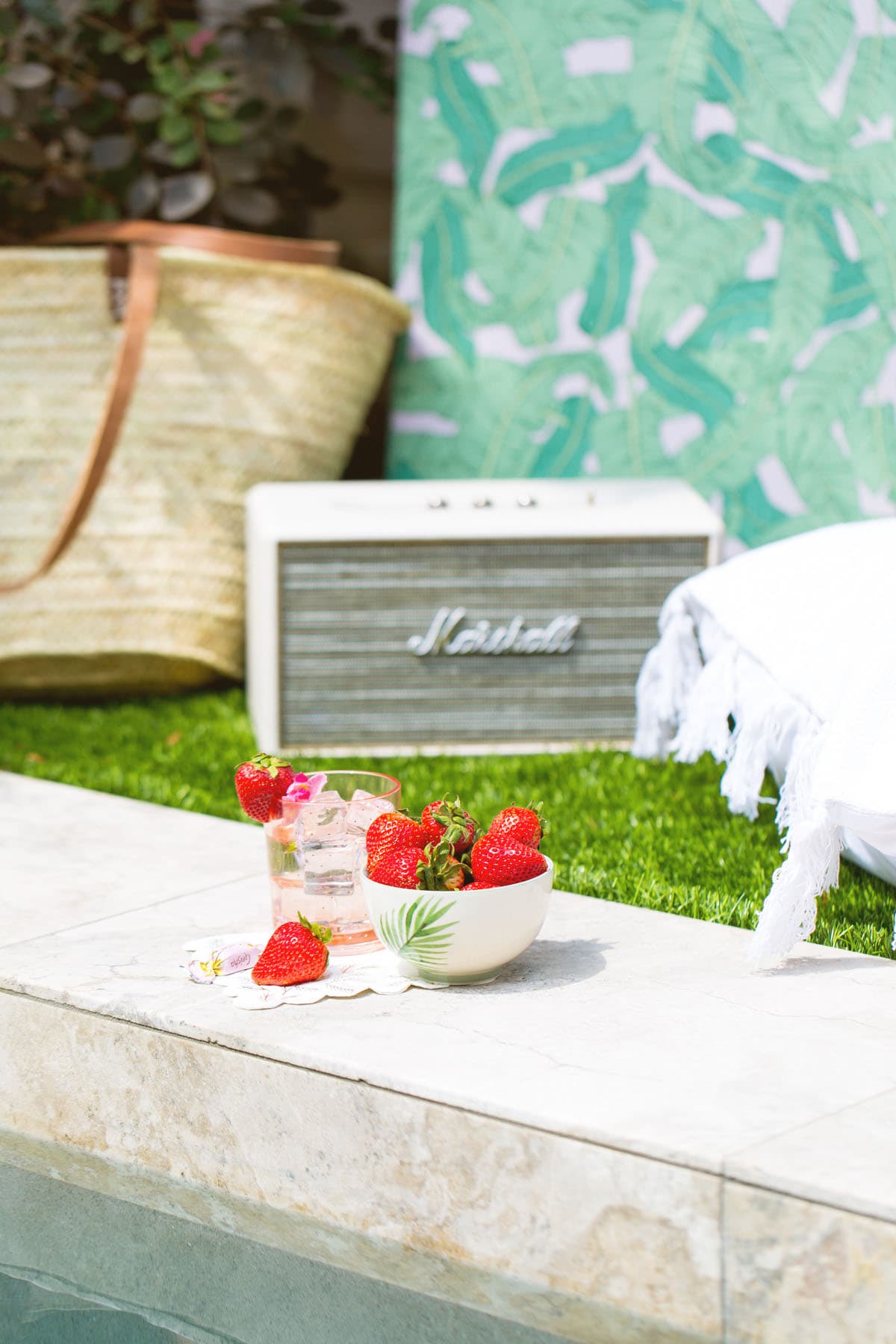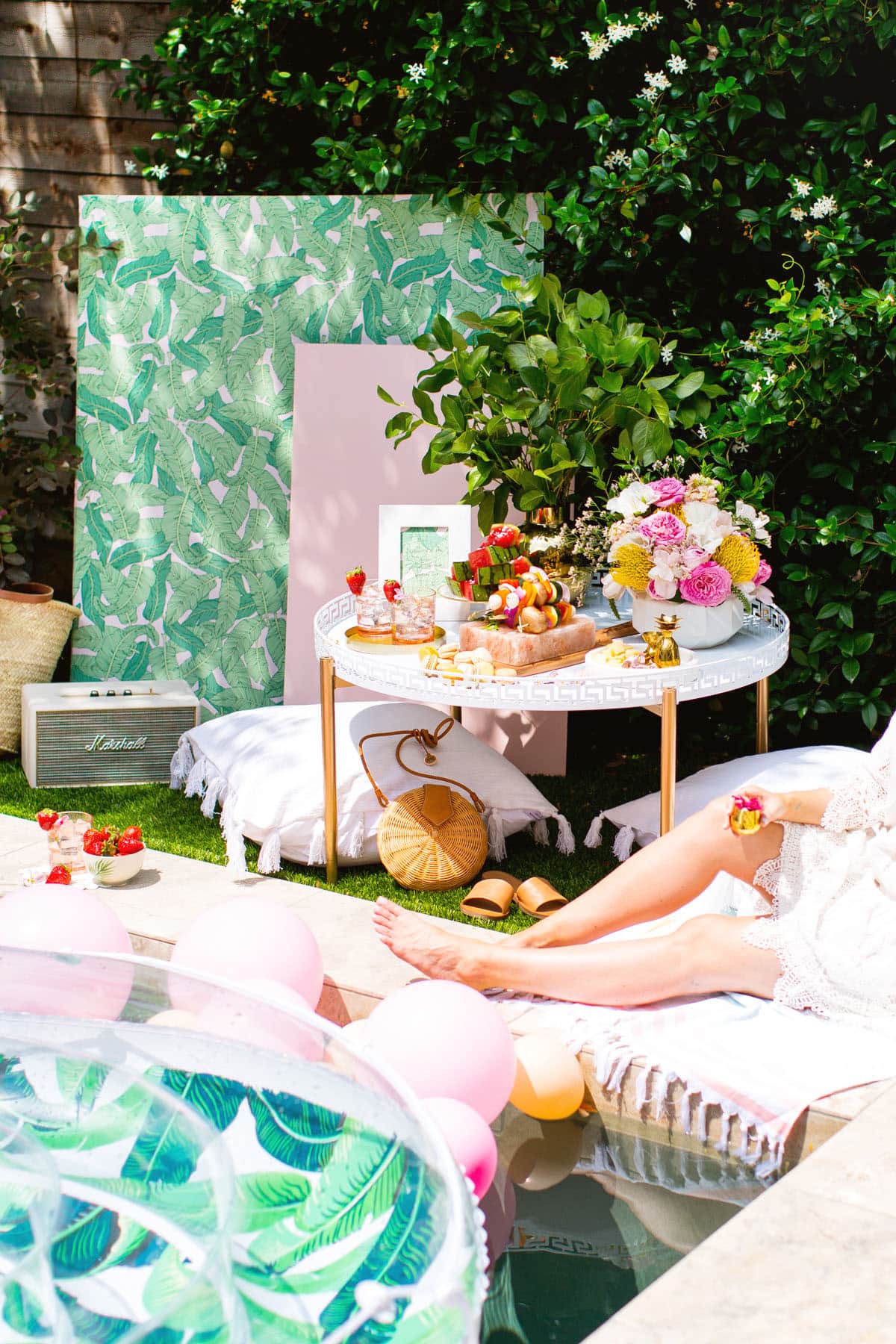 What do ya think? Anything you absolutely need for your next party? I love that we were able to keep this afternoon entertaining elevated, but attainable for someone to pull together in a couple of hours. The simpler, the better sometimes!
Location: On Point Custom Homes Houston / Sources: white swim cover up / pineapple shot glasses / Kate Spade glasses / himalayan salt plate & holder / marble picture frame / Cupcakes & cashmere pillow shams /  beach towel / petite marble tray / palm leaf wallpaper / palm leaf pool float / Odeme plates / wood cutting board / gold serving tray /  Soma water bottle /  white & gold cake pedestal / ceramic fern bowl 
Thank you to Bloomingdale's & ShopStyle for partnering with us on this post! Sugar & Cloth has chosen to donate 5% of all sponsored campaigns to charity, which you can read more about right here.