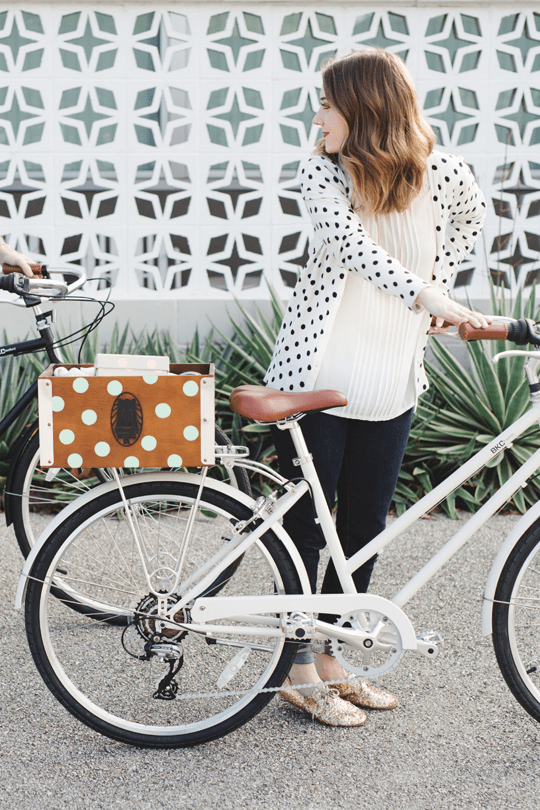 photos by Ling Wang Photography
No one ever said dates have to be super elaborate or expensive to be memorable. They also never said being newly self employed was easy, so it's a good thing there are equally fun alternatives to the "just like the movies" dates that people tend to forget about, like biking to a picnic spot in one of your favorite neighborhoods as a couples day date idea, because that's the kind of budget we're on!
I'm also not referring to the Pinterest picnics where someone miraculously packed a fine china cake stand with perfectly iced cupcakes to place next to their dapper, model boyfriend who would never actually be caught dead sitting on a monogrammed cashmere throw in matching outfits in public. No, this is a real life couples day date that you can actually pack in a bicycle basket with your (equally dapper, that part was true) boyfriend and can still be just as cute and thought out as any.
Obviously you'll need a cute bike to start out, so Brooklyn Bicycle Co. will be giving one lucky reader $499 for a bike of their own! Click through to see how I packed our real life picnic and enter the giveaway, plus I need to show how I put my DIY polka dot bicycle basket to good use…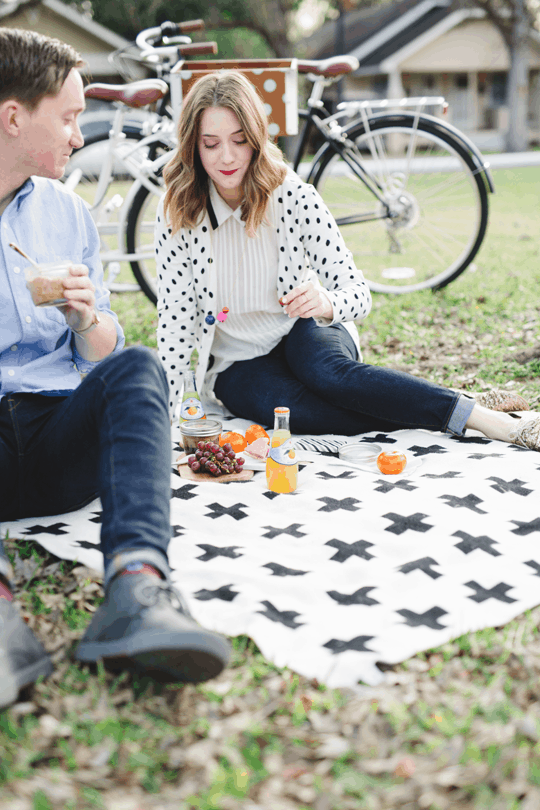 True to our personalities, Jared chose the Bedford seven speed in matte black (slight edgy of course, but still classic), and I chose the Franklin seven speed in white (if they had it in white and gold, I would've died!).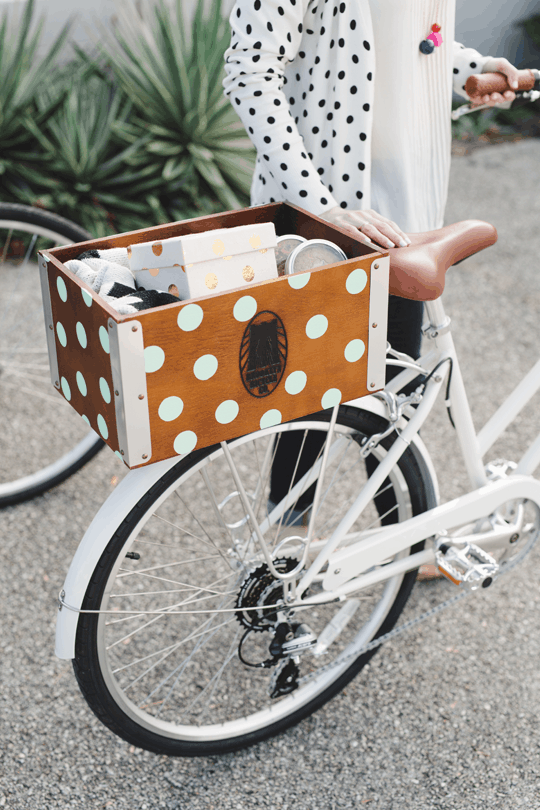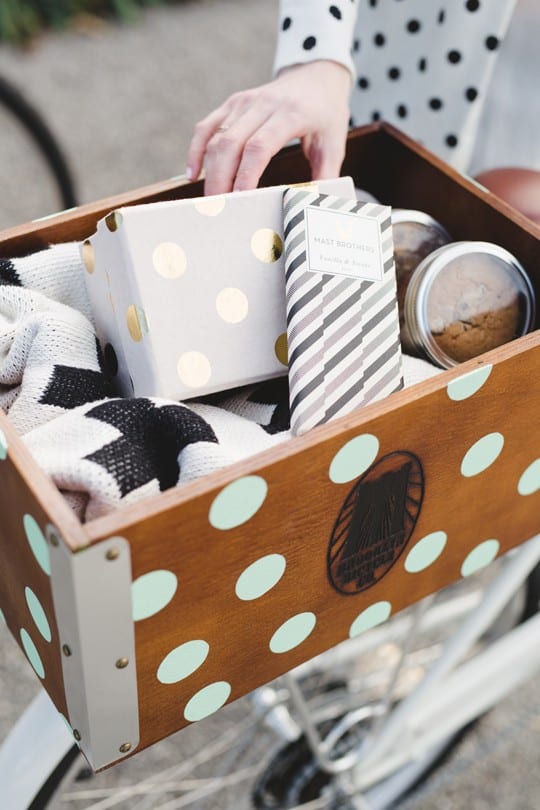 To get everything to and from our picnic spot, I neatly packed up my polka dot basket with the wooden serving board and marble plate at the bottom, blanket on top of that cushioning the sodas, and then filled a small box with tangerines, grapes, cheese, and utensils. Of course chocolate should always be a necessity, and baking homemade treats into mini mason jars makes traveling with them super easy.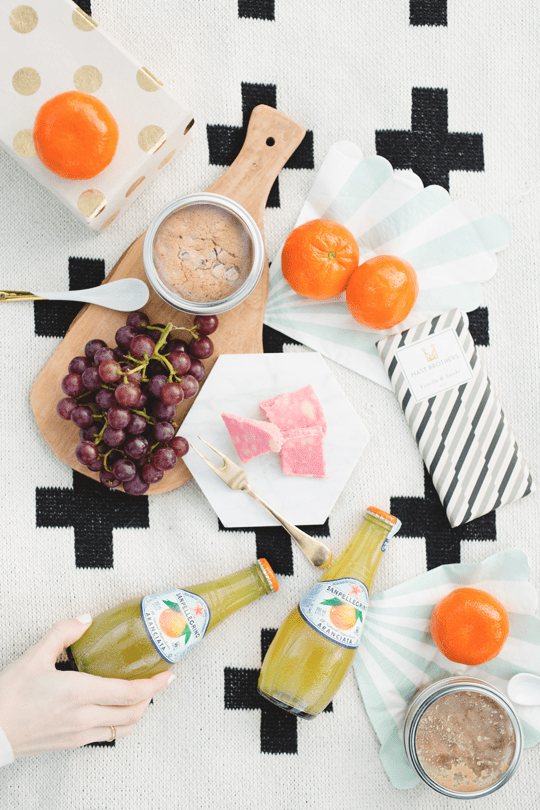 This little picnic goes to show not everything we do is always super girly. There are just enough details to make it feel special but not so much that it's a burden to carry or unrealistic. The modern, patterned blanket from Spearmint Love is one of my long time favorites, and has just enough going on with to make it seem full. Of course, pink cheese never hurt anyone and we all know there needs to be some girly Instagramming at some point (muahah)!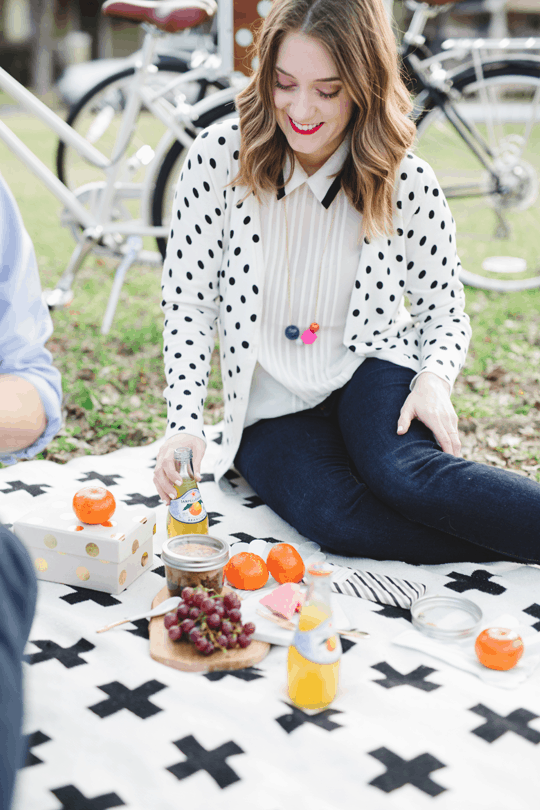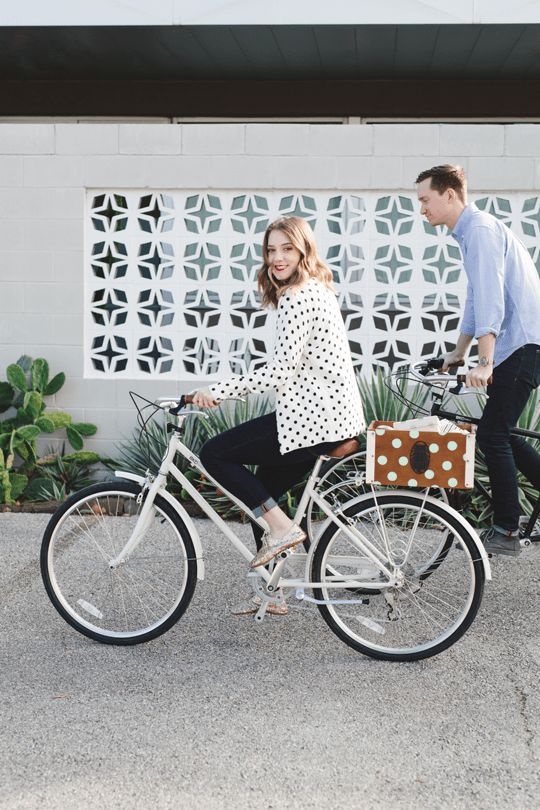 sources for the post: blanket by Spearmint Love // my bike // his bike // gold glitter oxfords // polka dot sweater // my favorite skinny jeans of all time // bauble necklace // his shoes // his jeans // his shirt //