DIY Bicycle Basket — Cruise around in style when spring and summer roll around with this DIY polka dot bicycle basket!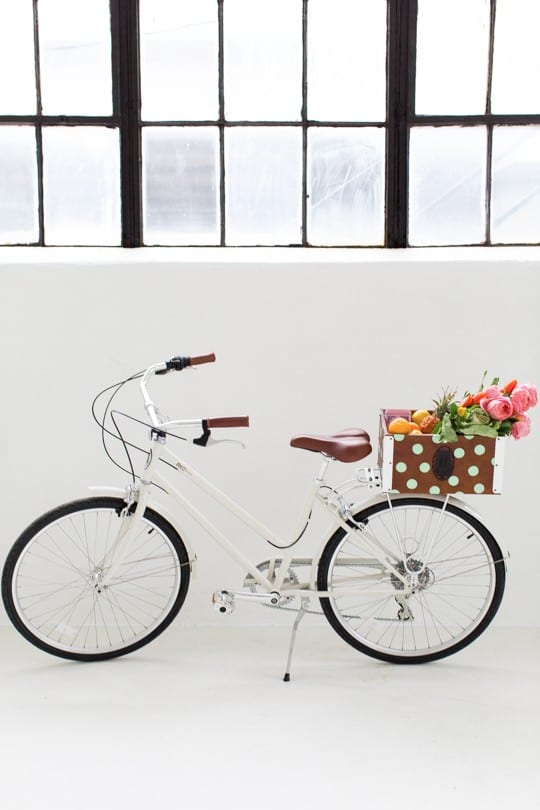 Not to go all 8-years old on you by bragging about my sweet new bike or anything, but it wouldn't be true to form if I didn't DIY a little something for it.
So I'm justifying it as something that most 26-year old girls do in this instance. You have to admit, she's a pretty sassy looking little thing with this DIY polka dot bicycle basket, huh?!
I'll spare you the super uncomfortable part of the conversation where I decide to name her something like Lola. And then, whisk off into the dusk with my basket full of flowers and sunshine beaming from her pedals.
Totally not going to do that to you. BUT I will tease you a little with saying this a part of an upcoming partnership with Brooklyn Bicycle Co. where one luck reader will get to win their very own Lola, er, I mean bike.
But we'll get to that in a few weeks! For now, the DIY…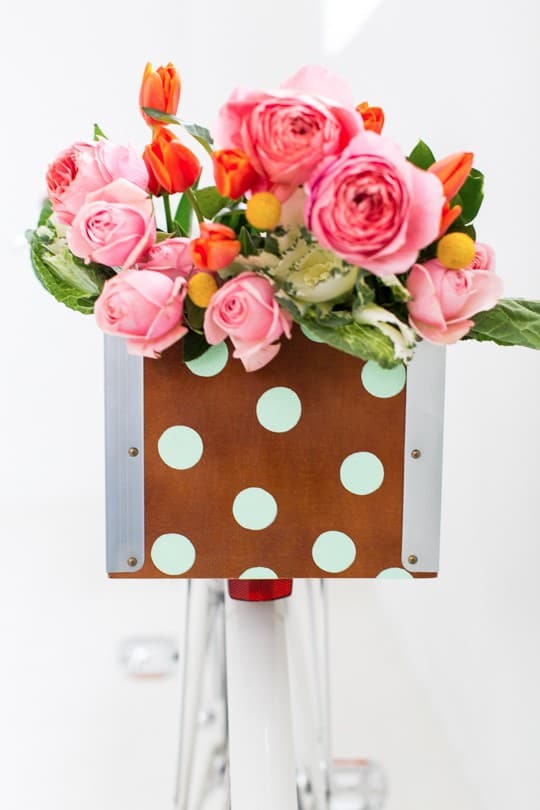 Materials Polka Dot DIY Bicycle Basket
Mint green all-surface craft paint (or color of your choice)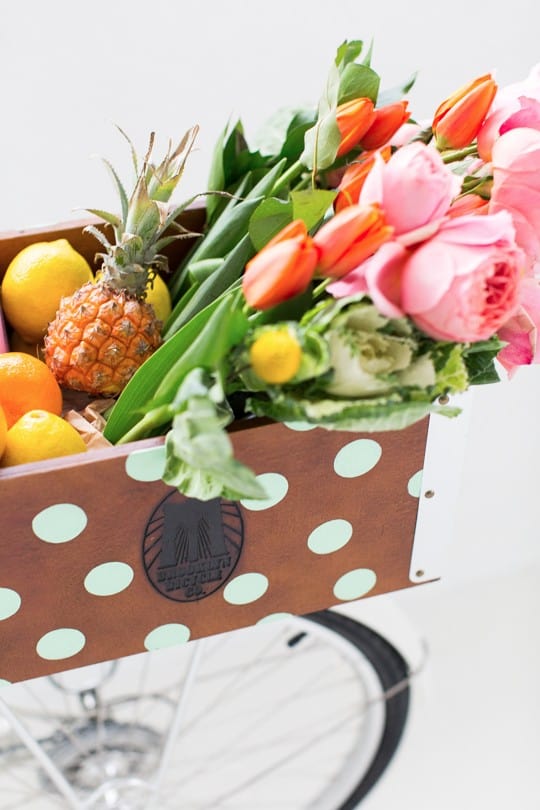 How To Make A Polka Dot DIY Bicycle Basket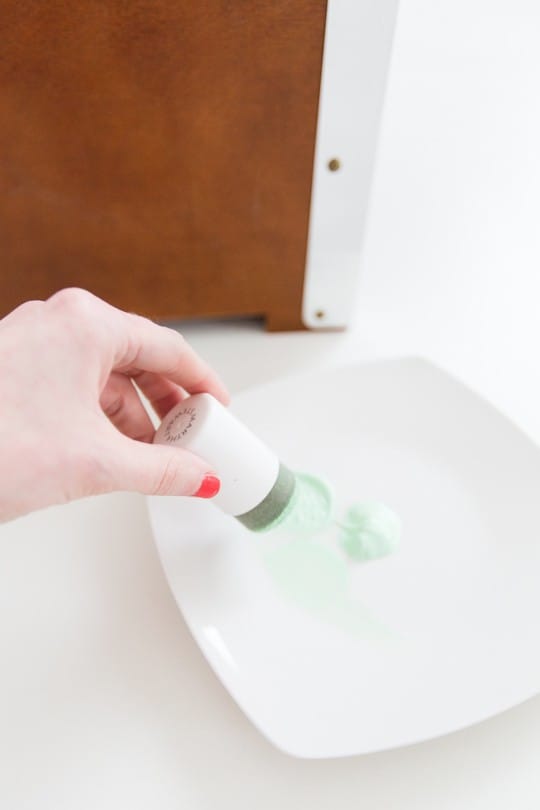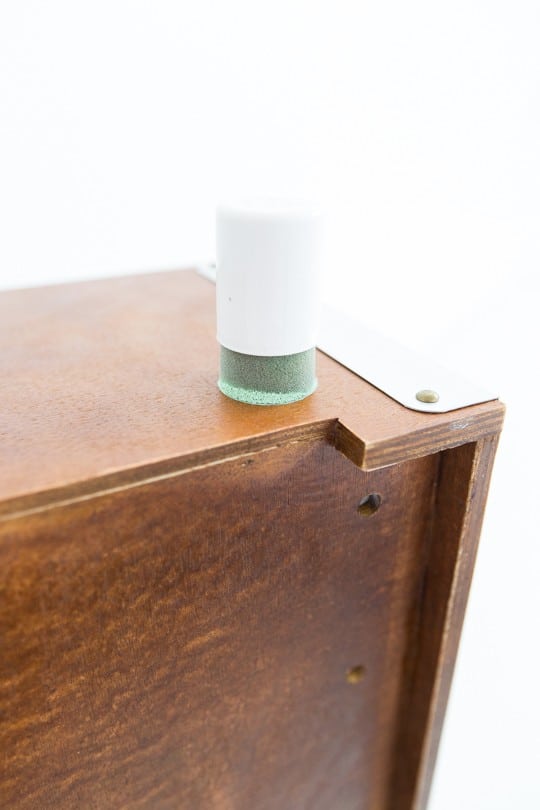 Use a flat surface to dab paint onto the foam pouncer. Be careful to not have too much or else when you press down the paint will bleed.
You only need a thin layer of paint to make the dots, and then you'll go over them again with a second coat to make nice even circles.
When you press the pouncer onto the basket, make small twisting motion with your wrist while gently pressing down to make then paint go on evenly.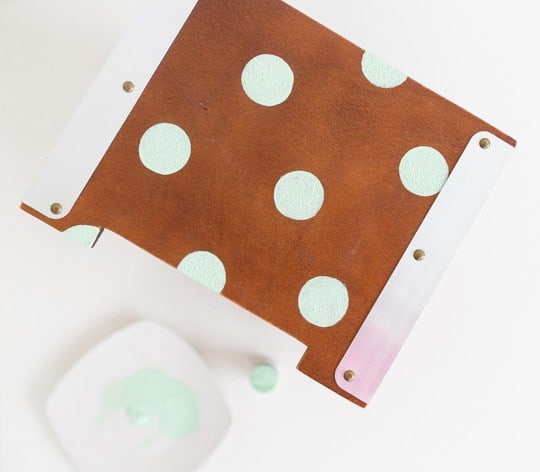 Keep making dots as big or small as you'd like in a random pattern until one side is covered.
Then, move around to finish each side once the others are dry.
Once your dots are finished and dried after you've made your second coat on them, install the crate brackets to the bike and you're all set.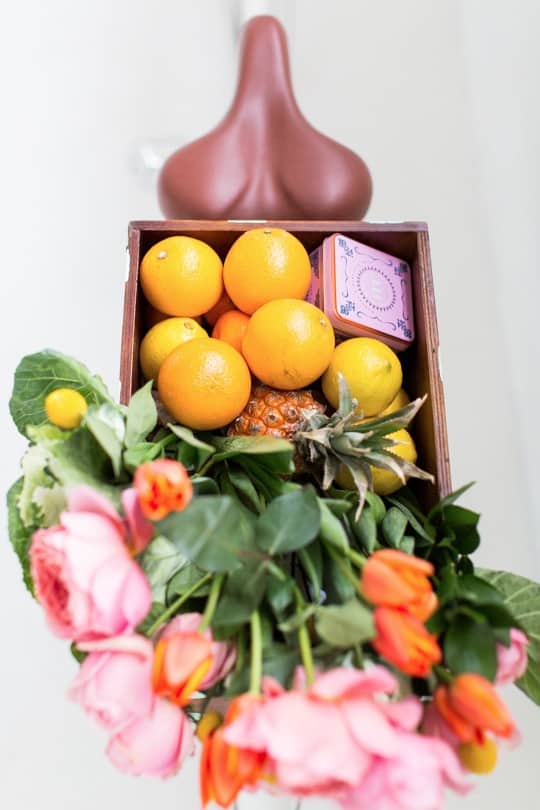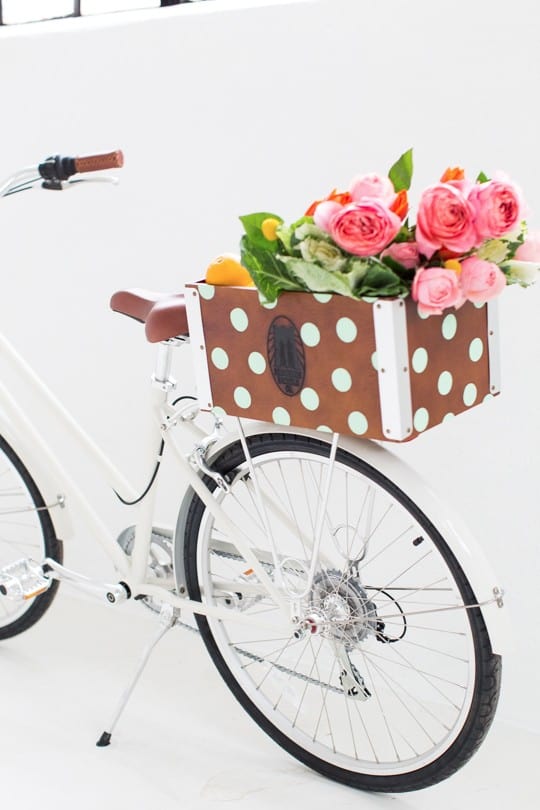 Can't you just picture me now whipping around a corner on this thing trying to hold down fly away flowers now? Just kidding, but only sort of.
I've technically never tried to bike around with this many flowers in a basket before, but it works in the movies!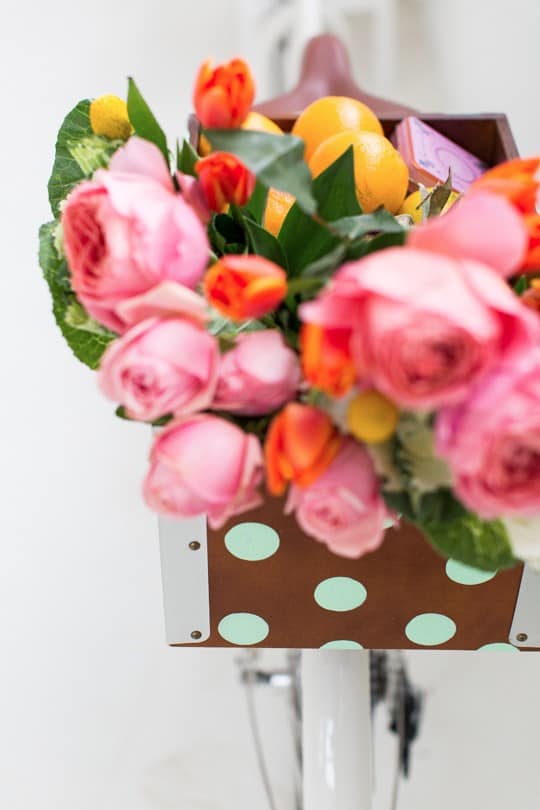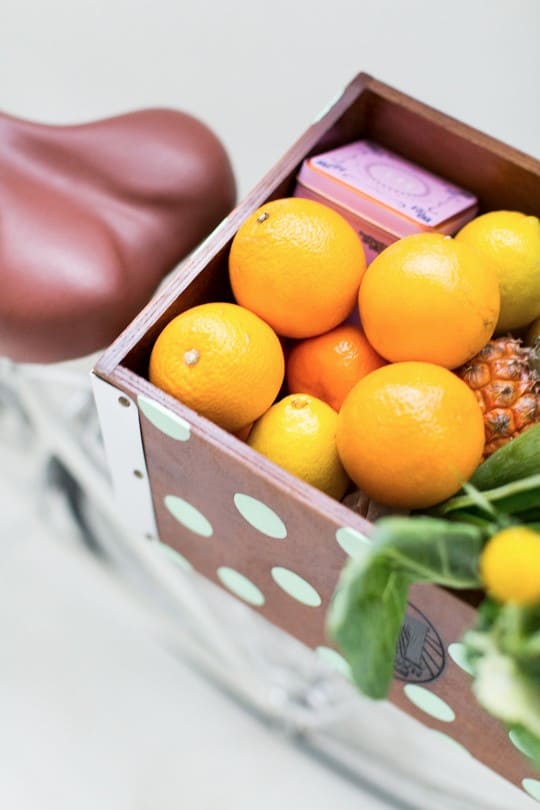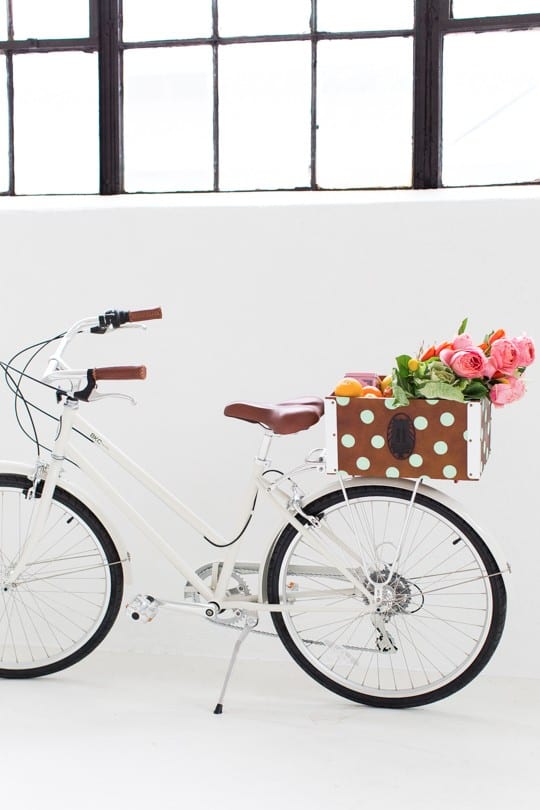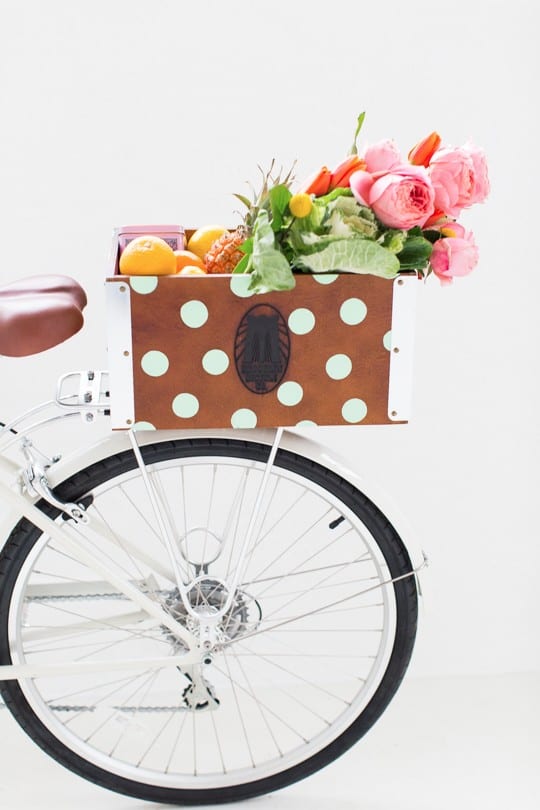 So what do you think?! Who's down for a mint green polka dot bike basket?! Be sure to keep a look out for an upcoming day date post where you can win your own bike to DIY!