I know I've already basically said this before, but let's just pretend we never knew, okay? Getting to design a line of Mother's Day cards for Hallmark has to be my coolest self-employment milestone yet! Coming from the girl who quit college because she didn't know what she loved in life, then went to waiting tables, and somehow found herself extremely blessed and getting to design A LINE OF CARDS just over four years late is just the wildest dream come true (you can read all about that here). Someone pinch me!
Just kidding, no pinching necessary, I'm sure Jared has already taken care of that times twelve on account of one of my extremely high-strung studio days, ha! But seriously, we just filmed a short video recently on what it's like working together, and it should explain everrrrything, haha!
Until then, we have lot of pretty cards to look at! And even if you're not in need of a Mother's Day card, you'll still want to snatch up all of these! And if you do, be sure to share them with #sugarandclothxhallmark so we can see how you put them to good use, too!
We also put together a really fun video with Kelly Christine so you can see them all in action since they're not just cards, but mini gifts as well…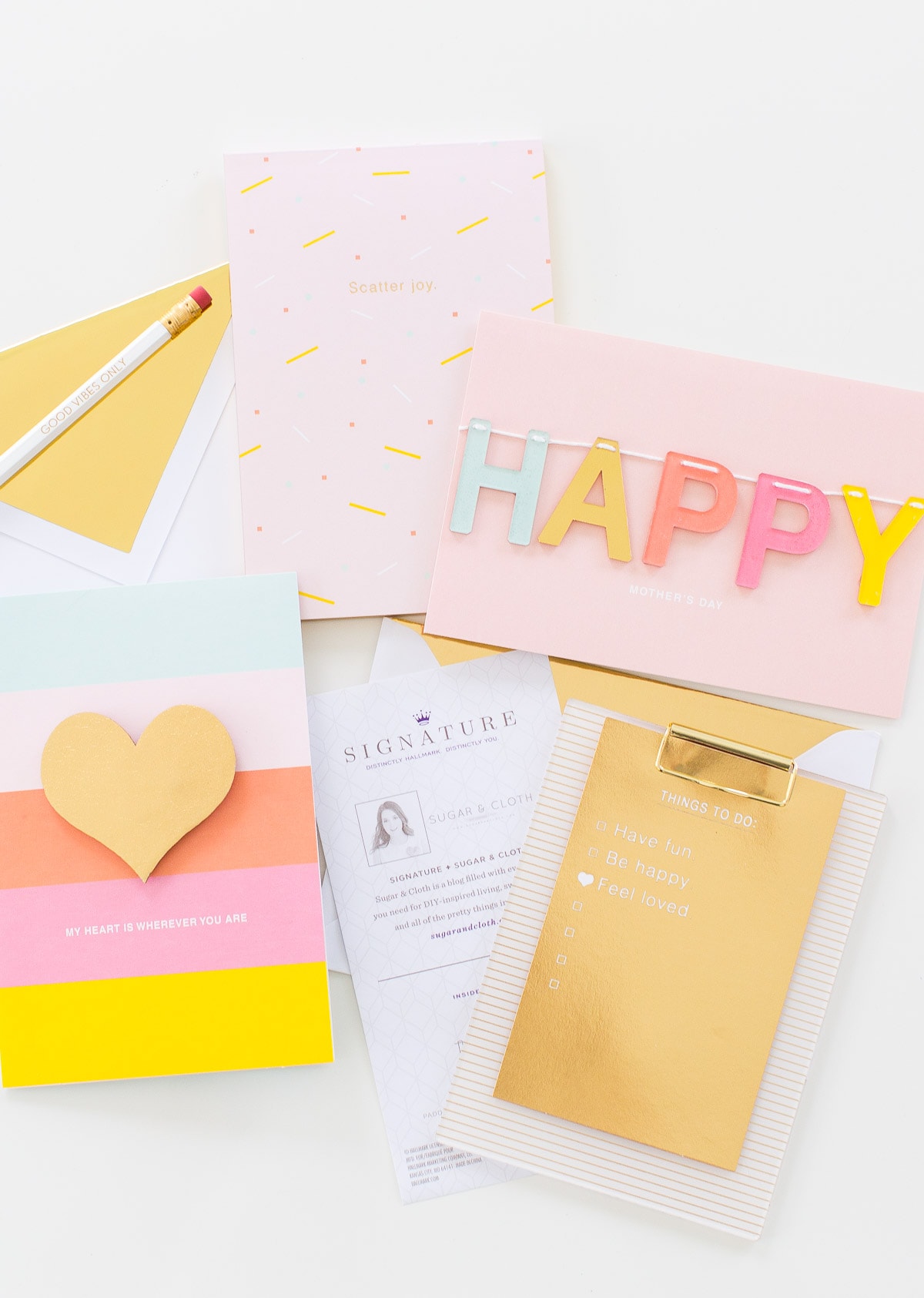 There's a colorful acrylic happy banner, a gilded notepad, a lucite and gold clipboard, and a metallic leather heart pin. Can I get a high five for a card and gift all-in-one?!
You can find them all for purchase in Hallmark stores as well as online right here!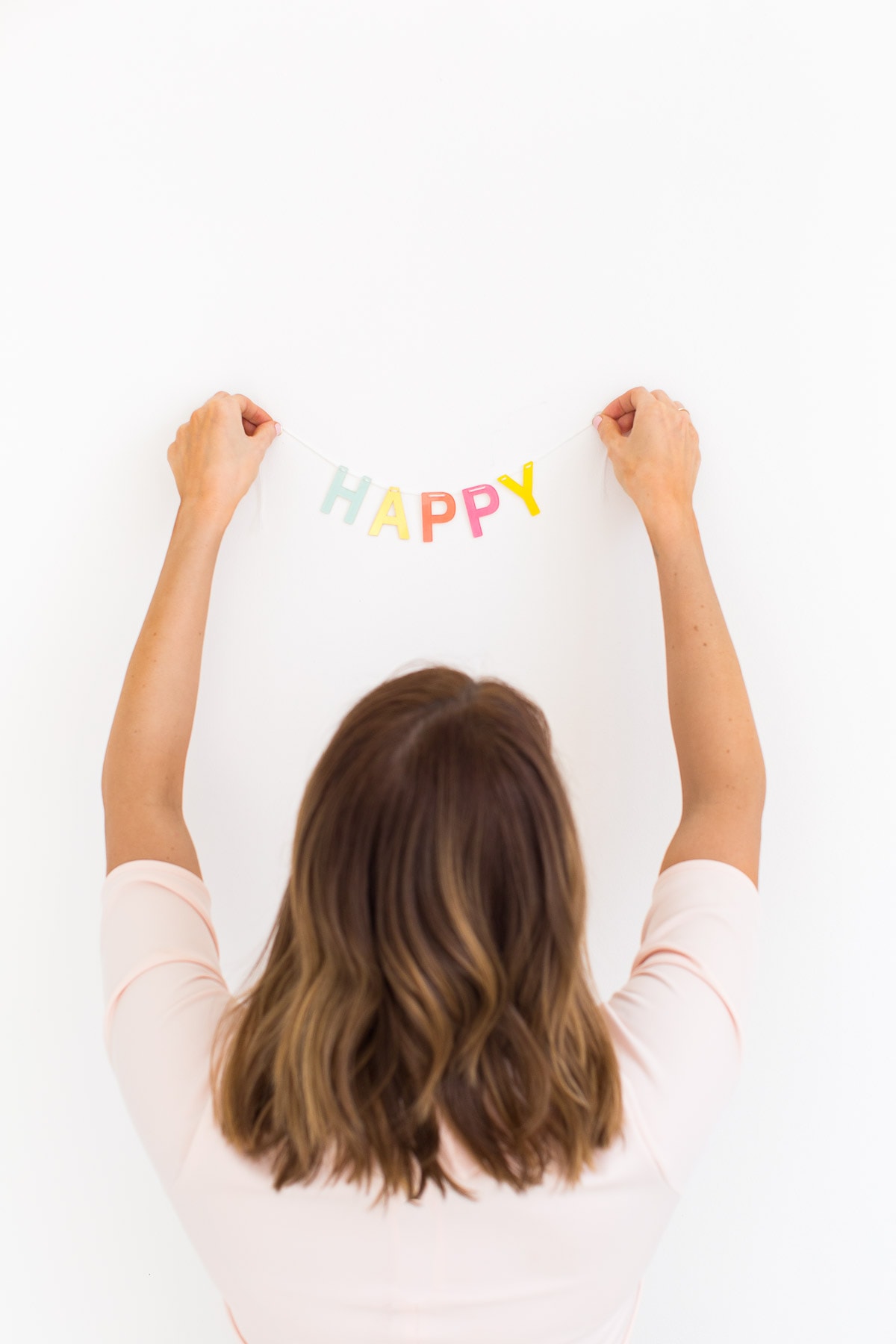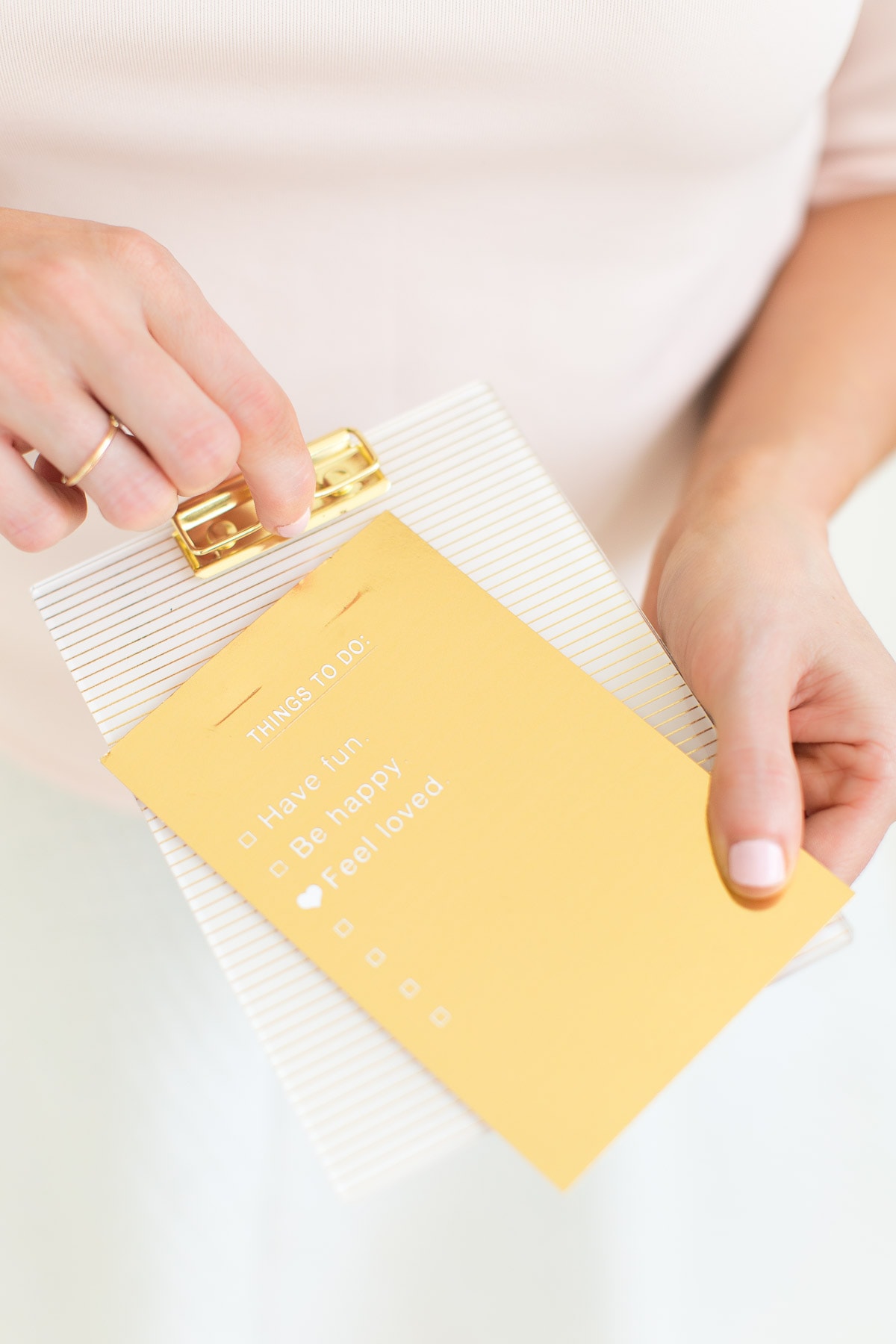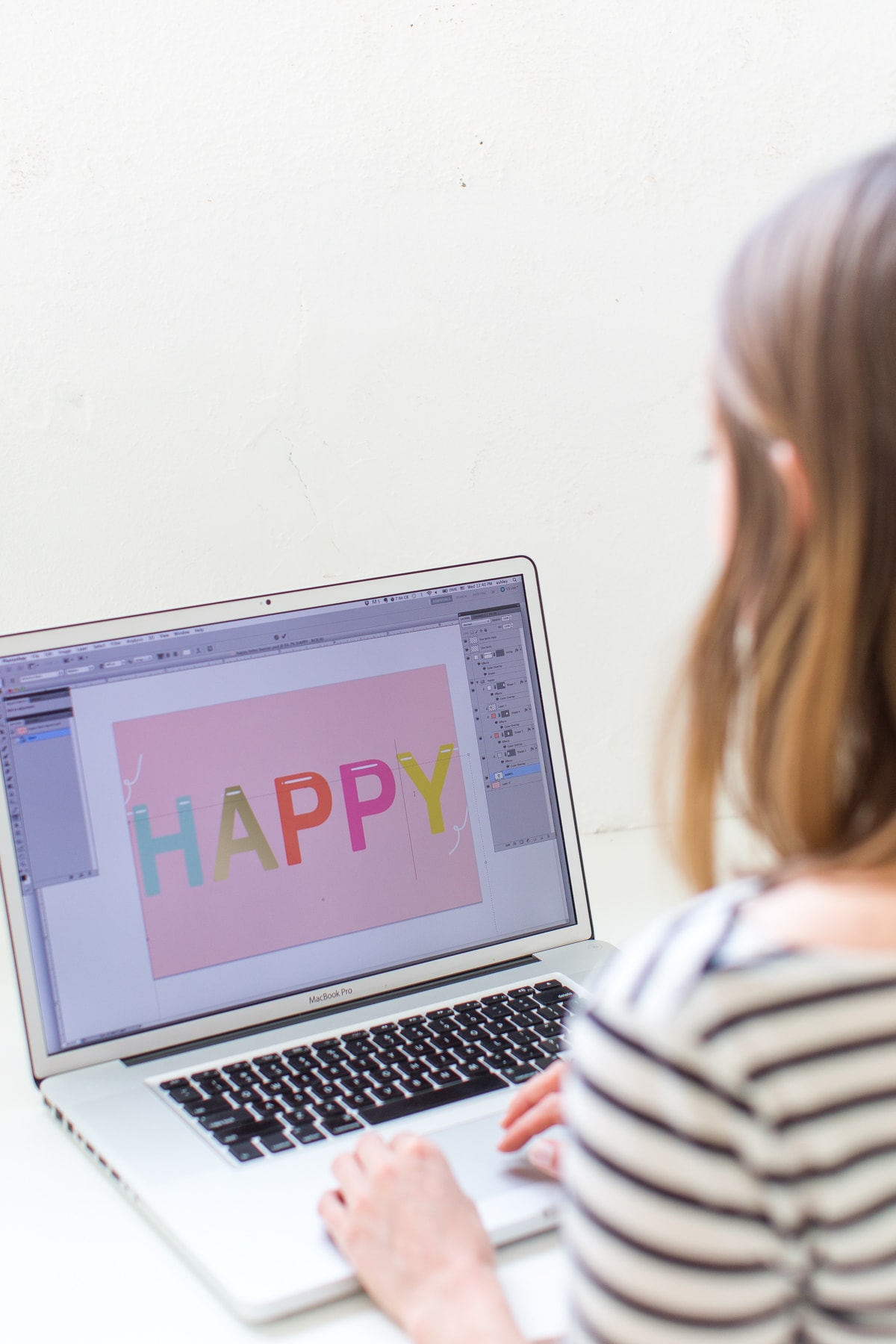 We actually finished the designs last Summer, so the anticipation of getting to them in real life was pretty killer! I have to say though, once I got my overly-excited little hands on them, I haven't been able to stop taking pictures since!
And Mom and Dad was proud considering this graphic design major that only got halfway through school before pursuing her own unknown dreams got to actually use the skills she learned for a real product, ha!
We hope you love them as much as we do, and we'd love to have your support with our hashtag and gifted cards! I also want to thank you so much for all of your support and love that got this little West Virginia girl this far, it means the world to me, you have know idea. — xo Ash