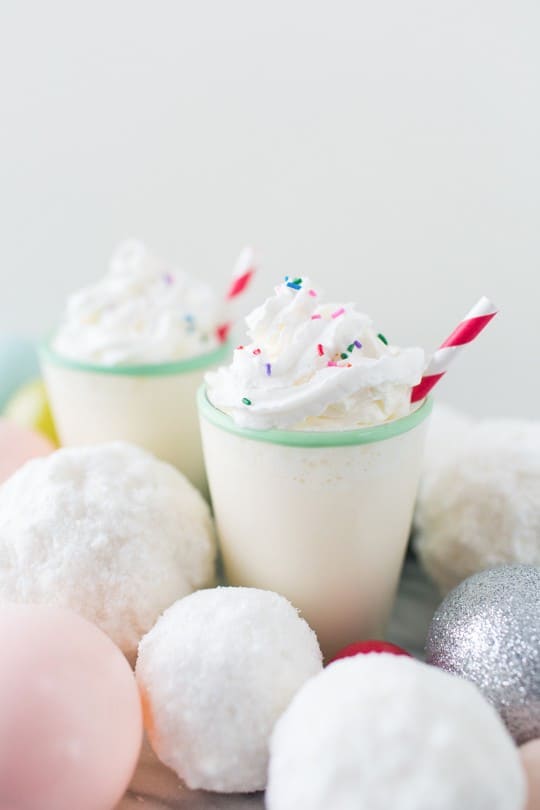 The kids all love snowballs, the big kids at heart love snowballs, and now, here's a snowball that everyone in between can love too (even if there's no snow to be found): a perfectly wintery snowball float recipe! Let me just say that if you're a sweets lover, then this has your name all over it. Honestly, how can you say no to a recipe with homemade vanilla soda you made on your own?
I've also decided that I'm officially SodaStream's number one, self proclaimed spokesperson because I'm obsessed. I stopped drinking sodas almost four years ago and I reverted strictly to carbonated water since (coconut sparkling water is my jam!), and this is like heaven just opened up to give me all of the flavored sparkling water in the land… forever. Technically I haven't run out of CO2 yet, but when that happens I'll be sure to notify you of my mental breakdown. Until then, I have my machine sitting at the front of my kitchen cabinet so I can make drinks without even having to take it out. Don't judge me…
Ingredients for homemade vanilla soda (yields 1 liter)
Use your SodaStream to make 1liter of carbonated water
3.5 ounces of any vanilla syrup of your choice (or make your own with 1cup of simple syrup and 1 tablespoon of vanilla extract )
To make your homemade vanilla soda, you'll need all of five seconds. Just fill your bottle with water to the line, and then press down on the release three times, to make your carbonated water and pour in the vanilla syrup to flavor.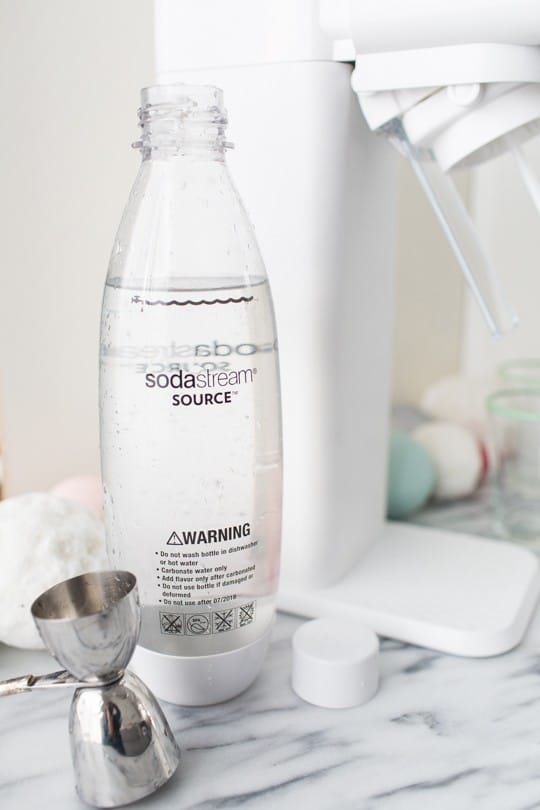 Ingredients for the Snowball float (yields one float)
Splash of homemade vanilla cream soda
1 oz. of vanilla vodka (or replace with extra vanilla soda)
1 scoop of vanilla ice cream
whipped cream and sprinkles for garnish
For the float recipe, scoop in the vanilla ice cream into a glass first, then pour over the liquid ingredients so it helps to chill them as you pour. Give it a quick stir with your straw, and then top with whipped cream and sprinkles to serve!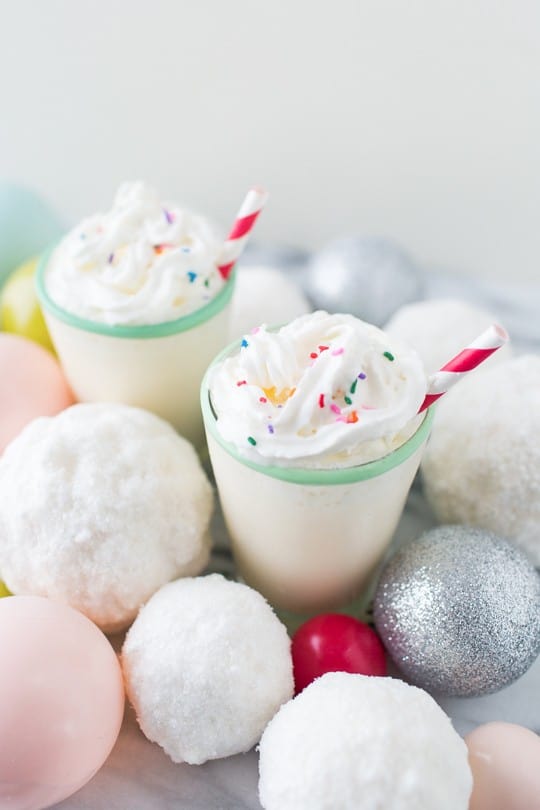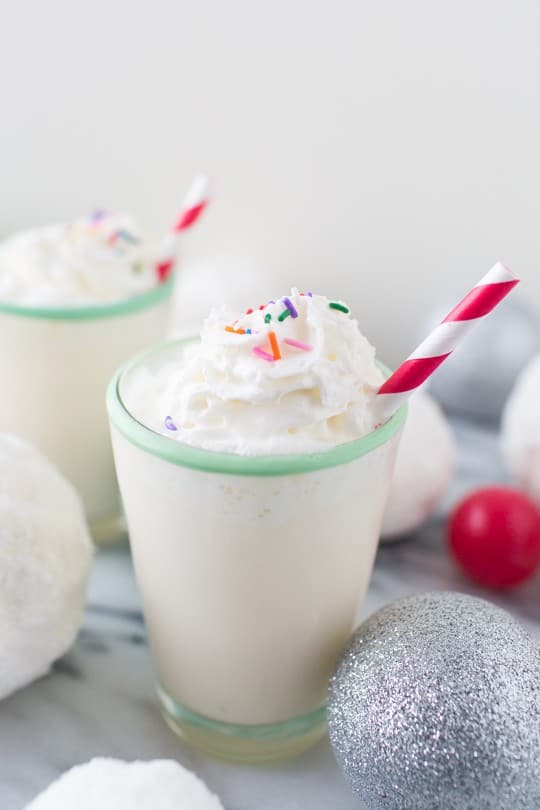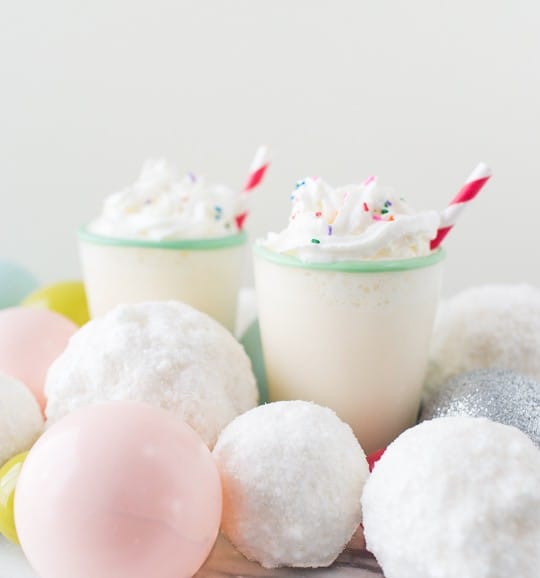 Now I'm thinking of getting a custom Skin for my machine based off this watercolor cake DIY, is that too much? It's kind of like having a new pet and I want to buy it everything… totally nothing to see here, folks…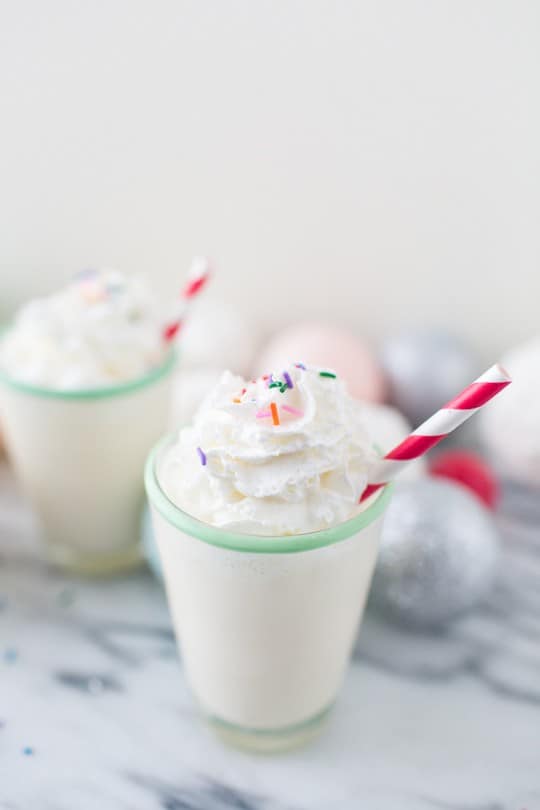 This post is sponsored by SodaStream. Thanks for supporting the brands that keep Sugar & Cloth running and bringing you bigger and better content!