After all of the Christmas decorations came down last week and the rearranging for normal life set back in, I decided I had a corner of my living room that was in need of a little brightening up. I know I've said this before, but not every DIY has to be super complicated or from "scratch" if you will. This DIY metallic pendant sconce that I made was as simple as combining a few store bought pieces to make them into something new.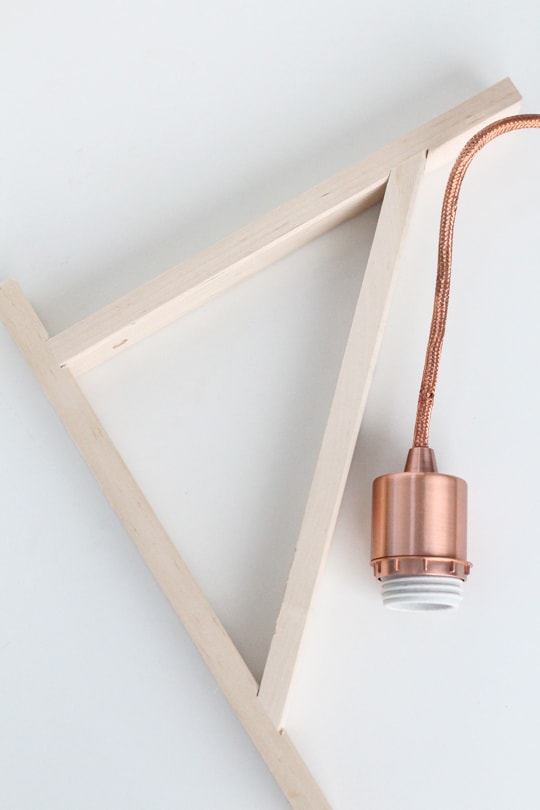 First, spray paint the bracket a color of your choice, I used a gloss white. Then using dry wall screws and a drill, mount the the bracket to the wall.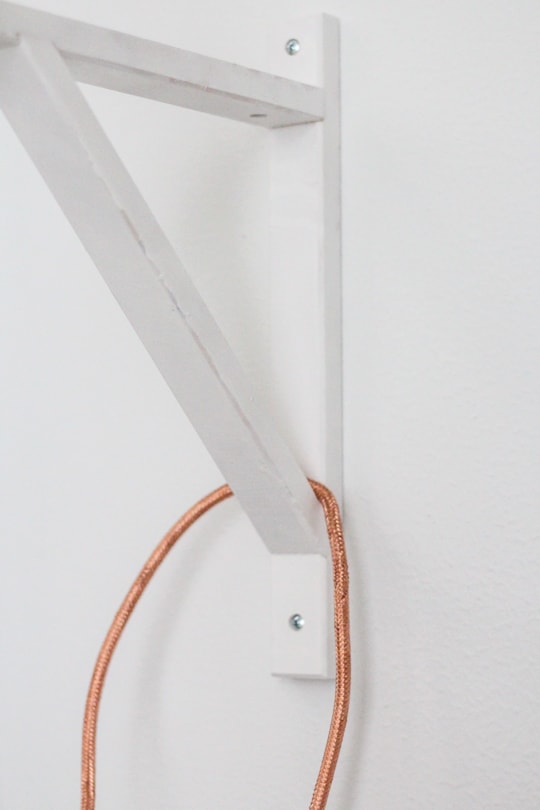 Next, wrap the metallic pendant cord through the inset triangle and then up and around the top bar, leaving just enough left for the bulb to hang down after it's wrapped several times. You can play around with this as little or as much as you'd like, it's totally up to you!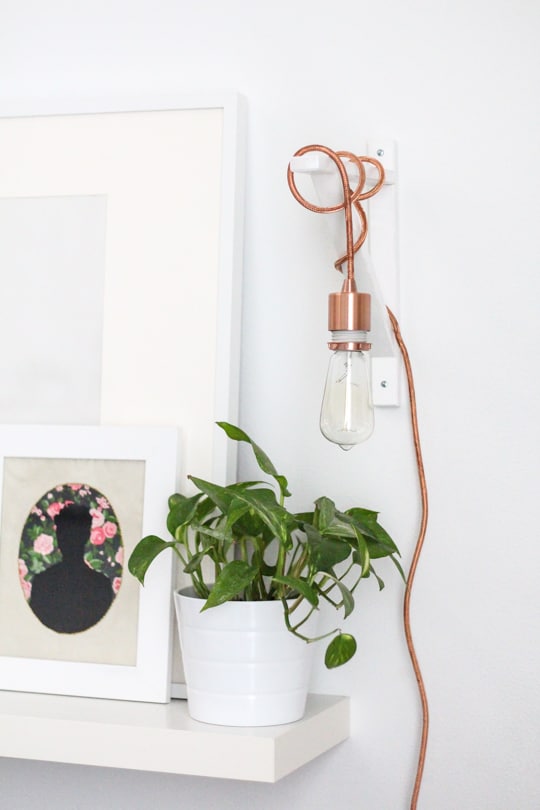 Once you have positioned how you'd like, insert the bulb and flip the switch.
It's a super simple light that packs a big punch and has just enough sparkle, don't you think?