I'm a sucker for anything covered in cinnamon and sugar, so it should come as no surprise that snickerdoodles rank high on my list of favorite cookies. While this basic snickerdoodle recipe creates incredibly soft, chewy cookies, I, Alex, wanted to elevate them with a kiss in the middle. Because really, does anything sound better than snickerdoodle kiss cookies right now? I think not!…
Once the cookies come out of the oven, immediately place a kiss in the center. The still warm cookies will cling to the kiss as they cool. I opted for a simple milk chocolate, but feel free to change things up with a dark, white or flavored version.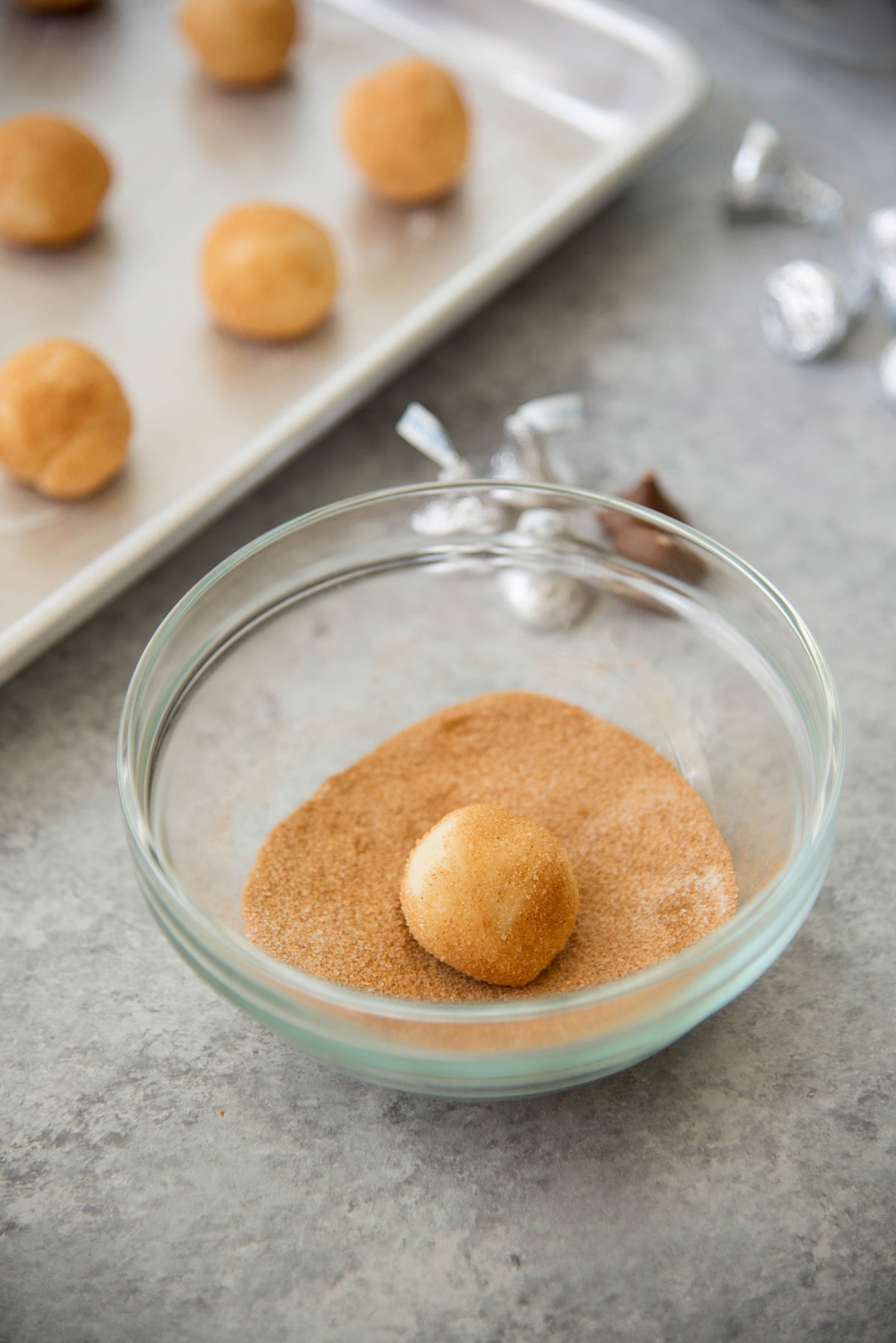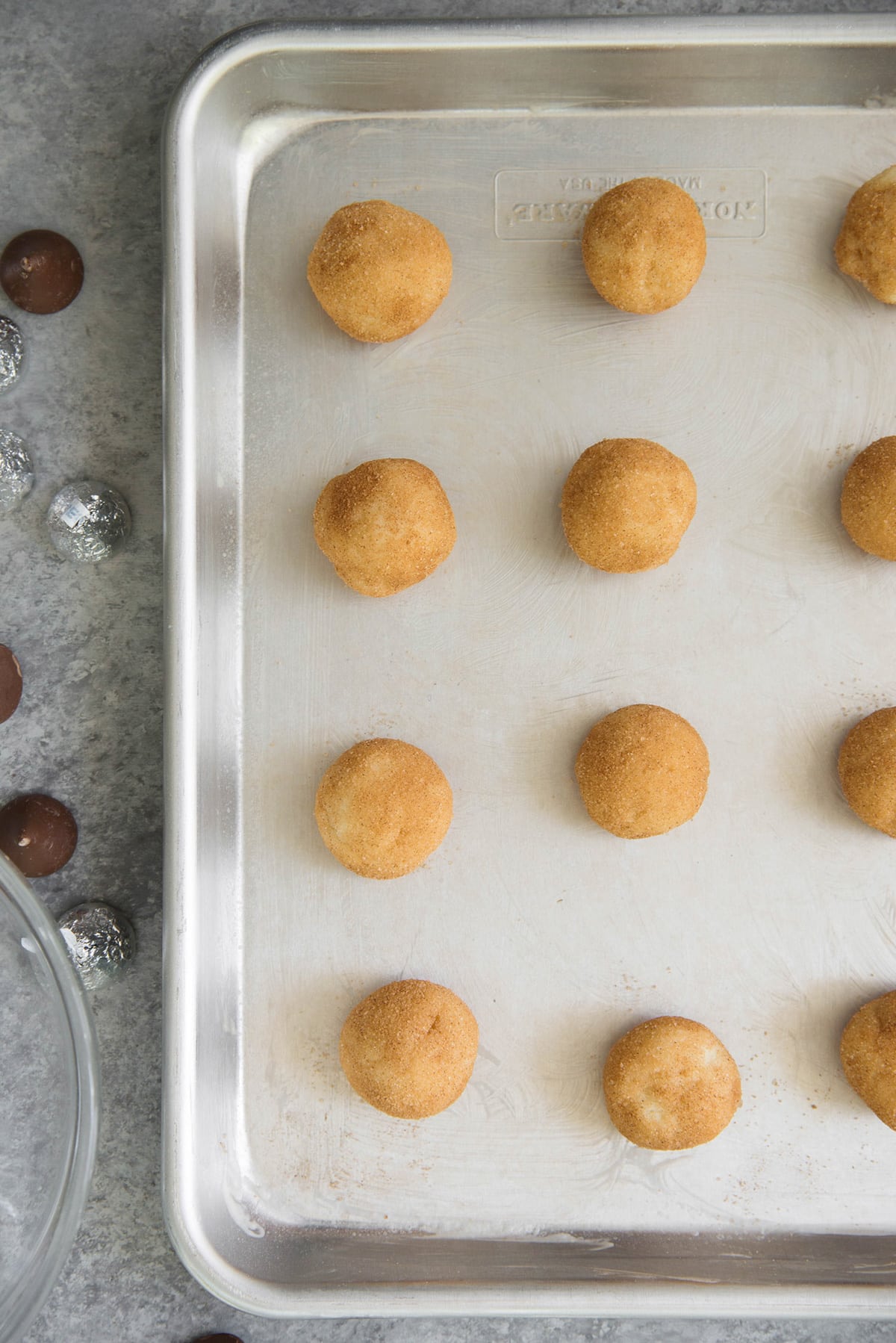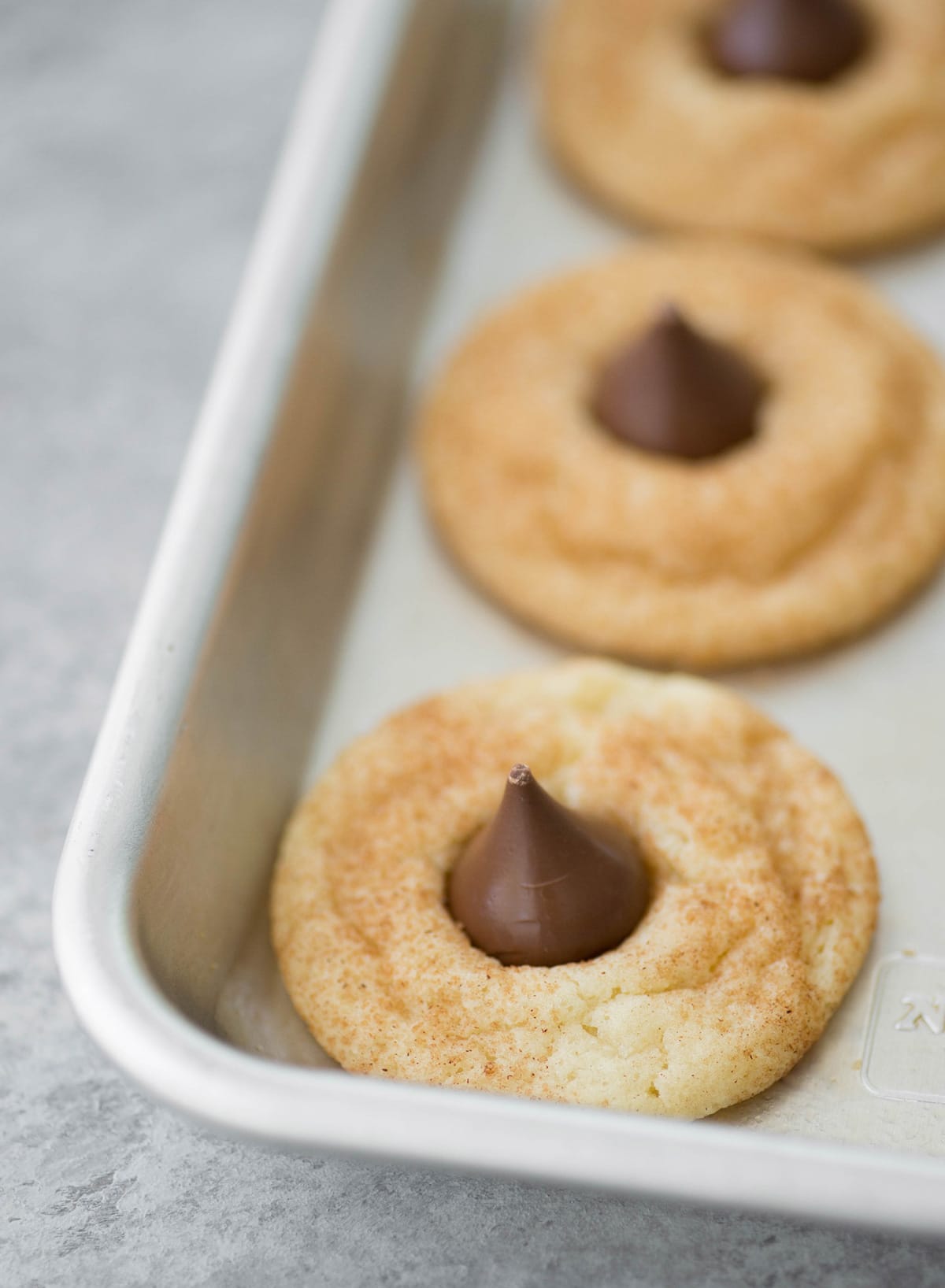 The secret ingredient that distinguishes sugar cookies from snickerdoodles is cream of tarter, which can easily be found in most baking sections of your favorite grocery store. It provides a slight tang, and chewy texture without any crunch, so don't be tempted to skip it..
These cookies will stay soft in an airtight container for up to 1 week. That's good news for me, because I like to milk these snickerdoodle kiss cookies as long as they'll last! Do you have a favorite snickerdoodle recipe?
SaveSave
Alexandra Caspero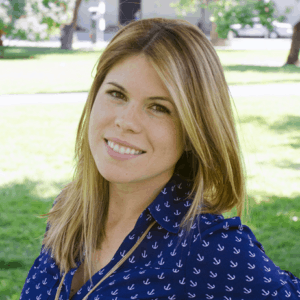 Alexandra Caspero is a Registered Dietitian and yoga instructor with a passion for travel, pasta and avocados. Her blog, Delish Knowledge, focuses on making whole-food eating deliciously simple.