When contemplating what cocktail to make this month, I had a light bulb moment: a Glossary of Macarons Cocktail, of course! Could there be anything more fitting for Sugar & Cloth than a macaron cocktail? Just take a peek around here or on Ash's hashtag on IG (#glossaryofmacs), and you'll get an idea of her obsession with the tasty baked goods. And I,
And I, Ashley Conway, can't blame her one bit! Walking into a macaron shop is like stepping foot into a colorful jewelry store. They look like little edible jewels all lined up in the case like a rainbow of colors. They're so delicious and so light, it's easy to have a bunch in one sitting (not that I am speaking from experience or anything…). And so are these cocktails! The Glossary of Macrons Cocktails are going to be your new happy hour or brunch go-to tipple.
And just like macarons, these cocktails are just as easy to drink! These Glossary of Macarons Cocktails are going to be your new happy hour or brunch go-to…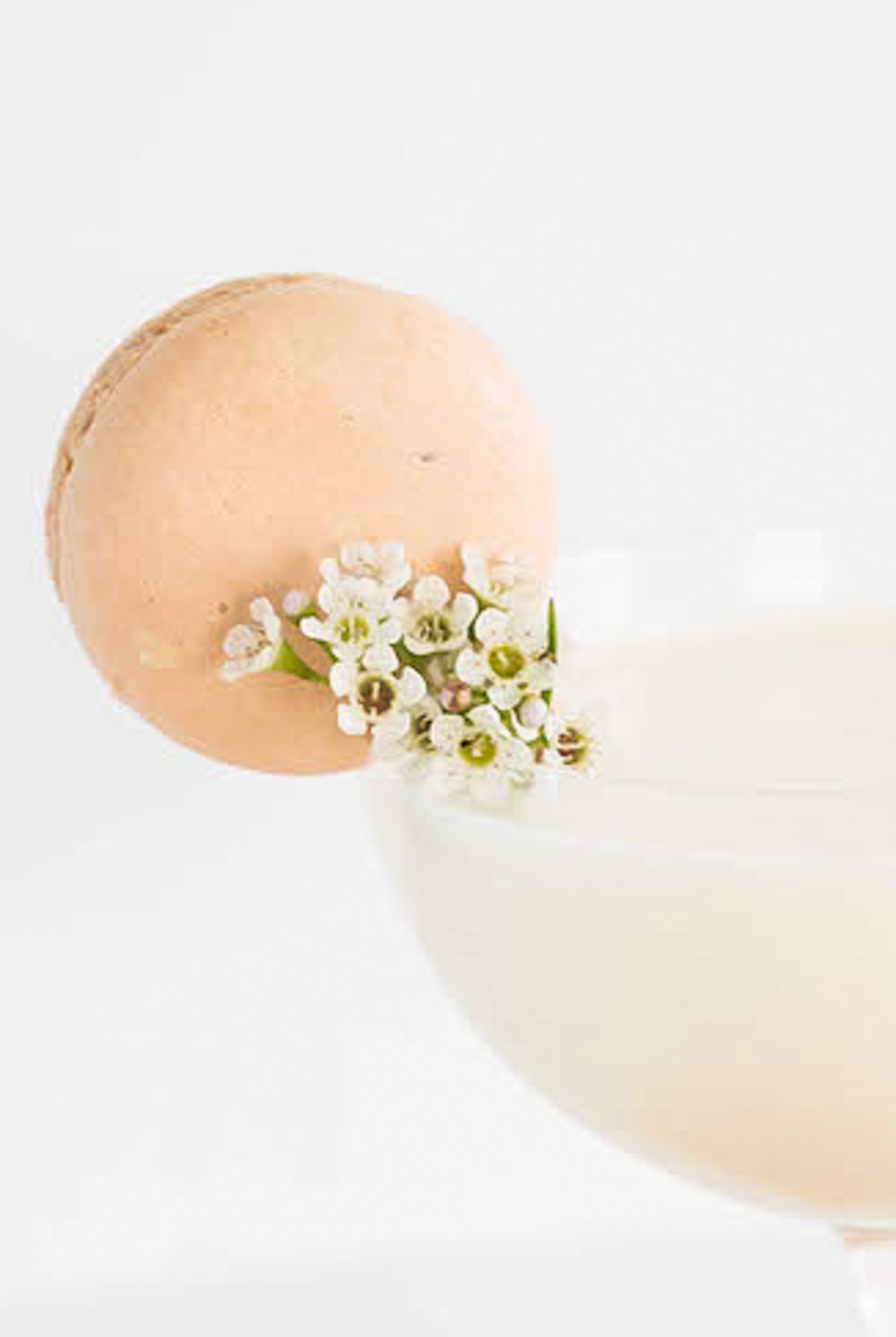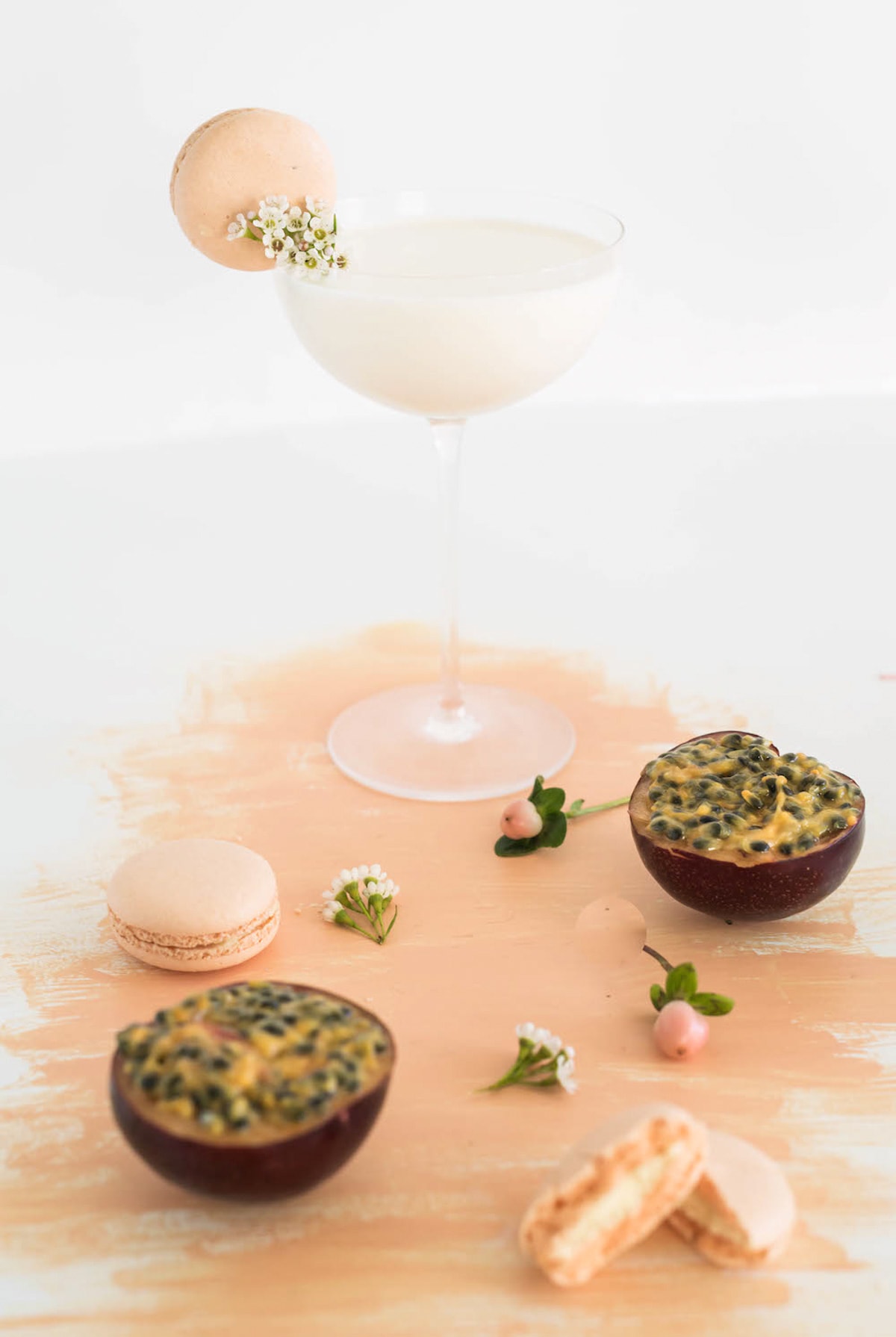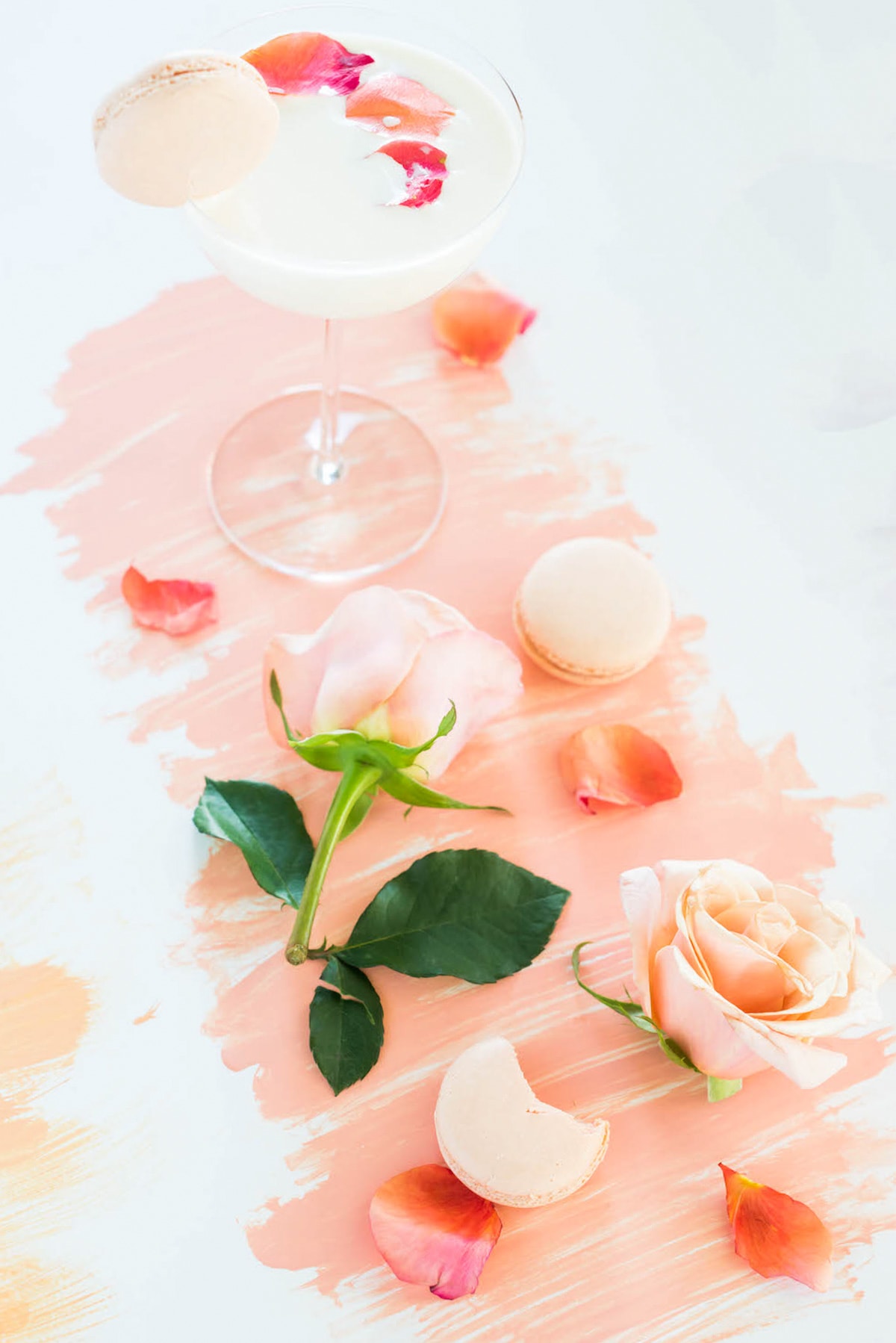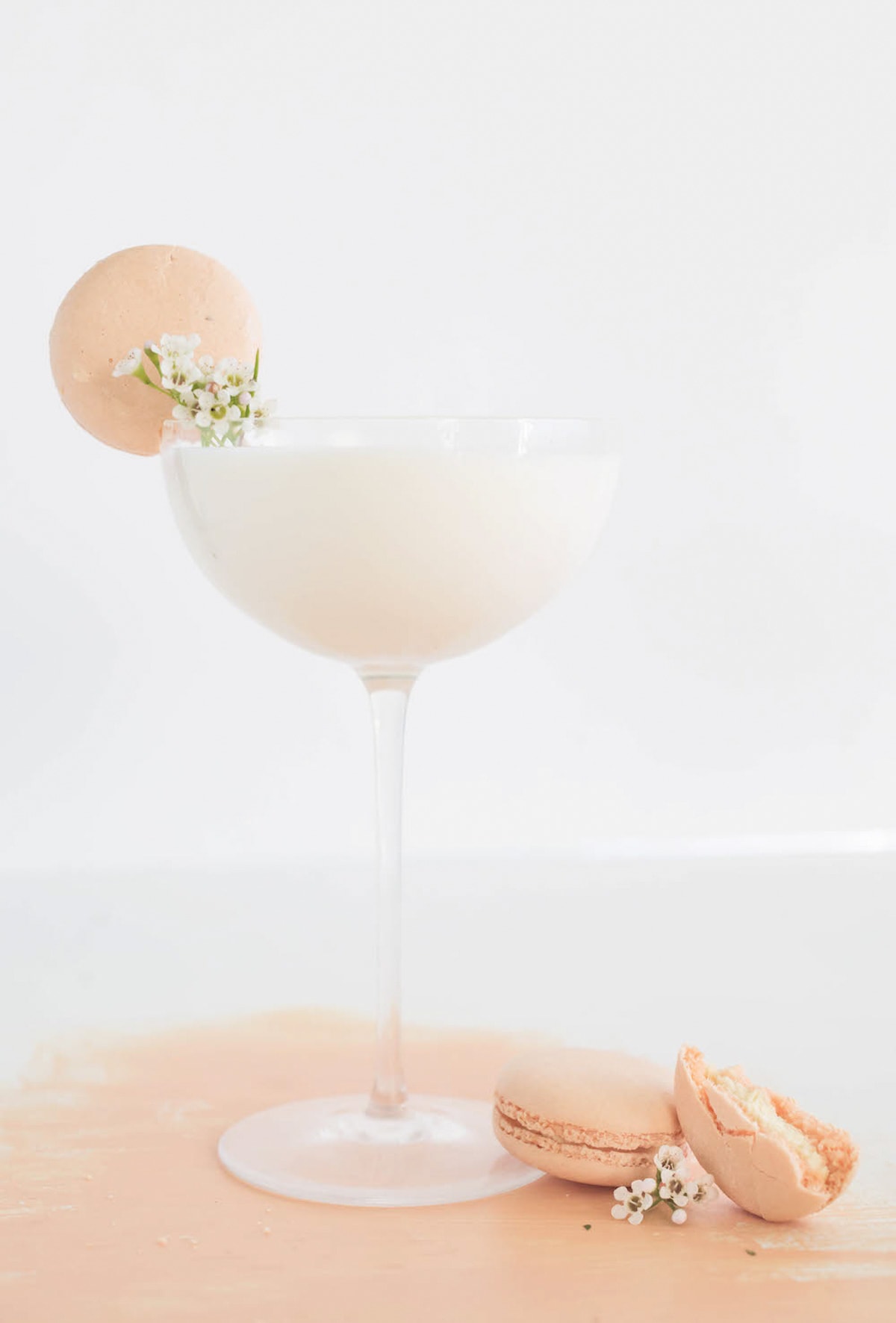 These are creamy cocktails with hints of vanilla, almond, and spices. There are three different syrups you can choose from so technically there are three different cocktails you can make with this recipe.
I picked flavors for the cocktails to match popular macaron flavors: lavender, rose, and passion fruit. Along with flavored syrups, I used an orgeat syrup. Orgeat is an almond-based syrup usually used in tiki cocktails.
Since macarons are made from almond flour. I felt it was the perfect thing to add into the mix. It also goes well in many other drinks so once you grab a bottle of orgeat (or make it on your own) put it to use and experiment with it in cocktails and desserts.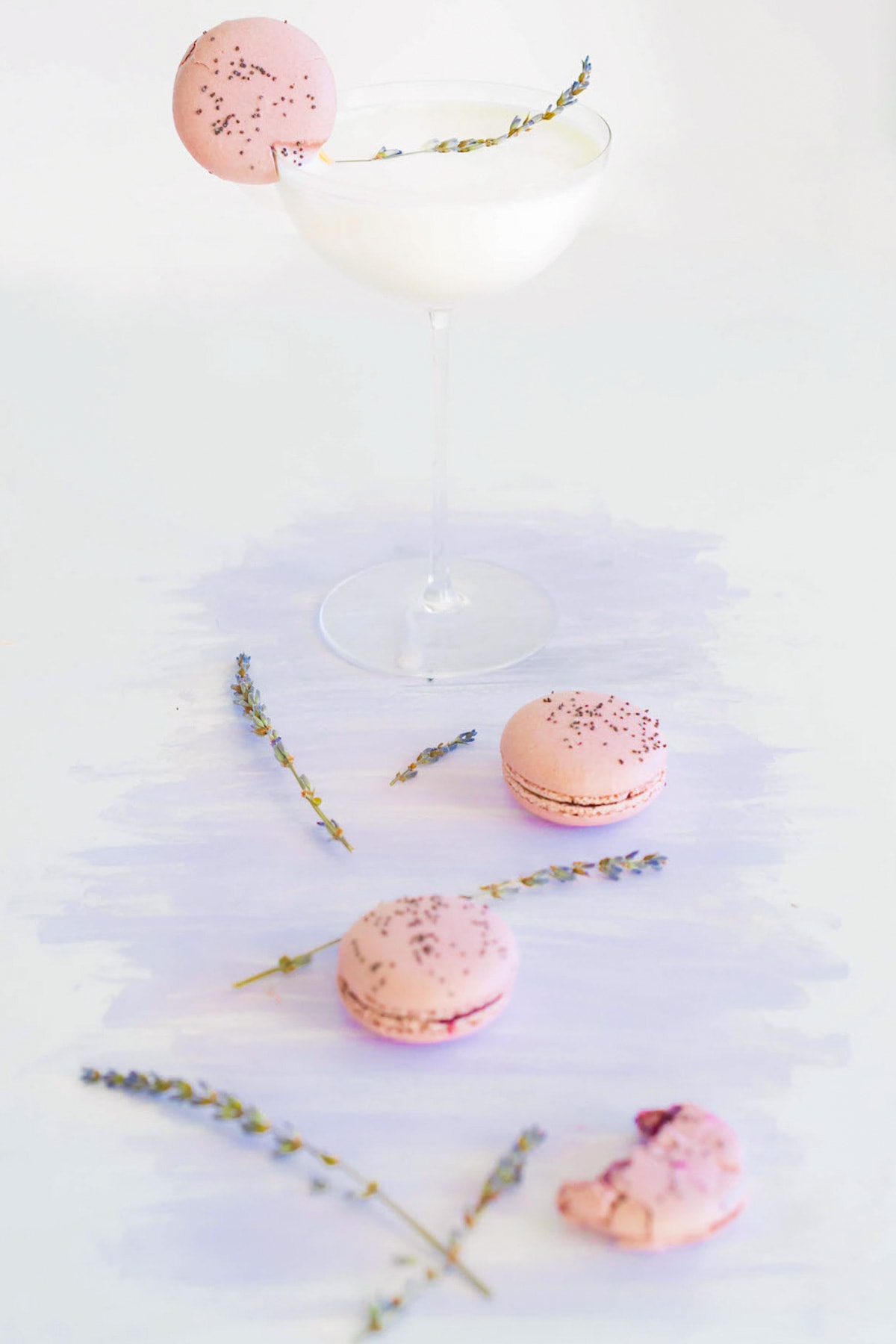 As for the orange vanilla liqueur, there are a few on the market, my favorite is Licor 43, but Tuaca is also good too if you can source that easier. The cocktail is then topped off with a macaron garnish so you can eat your macron and drink it too!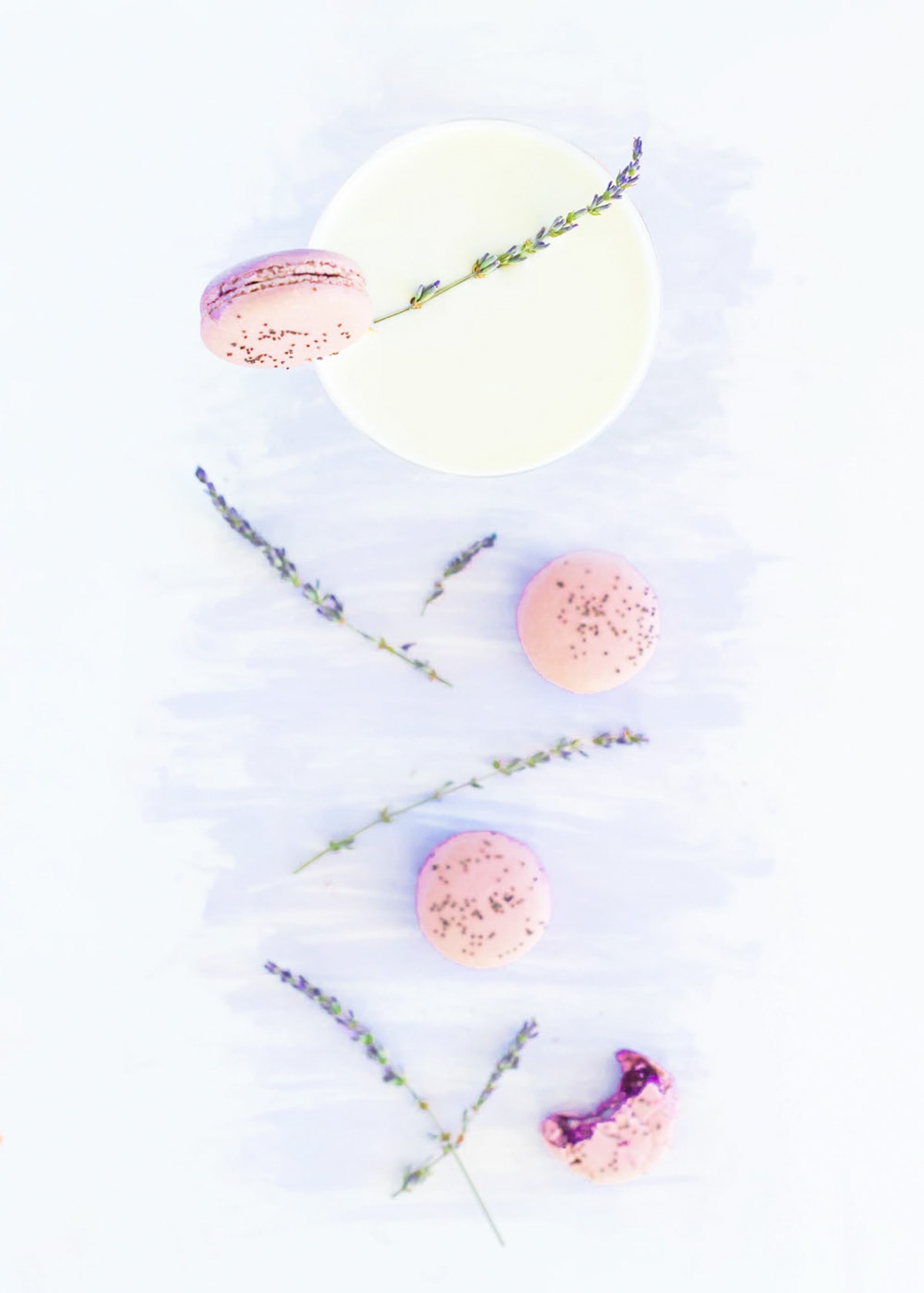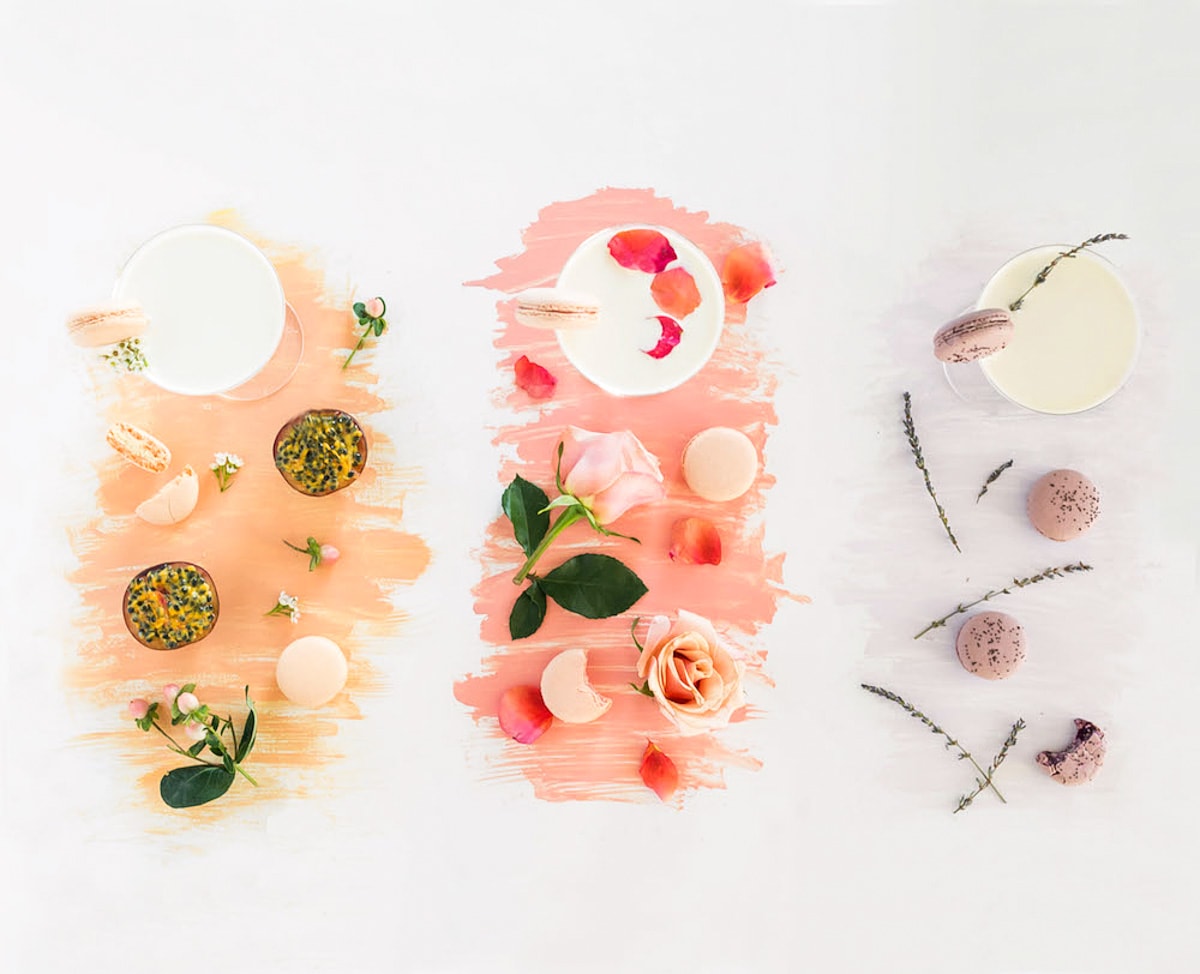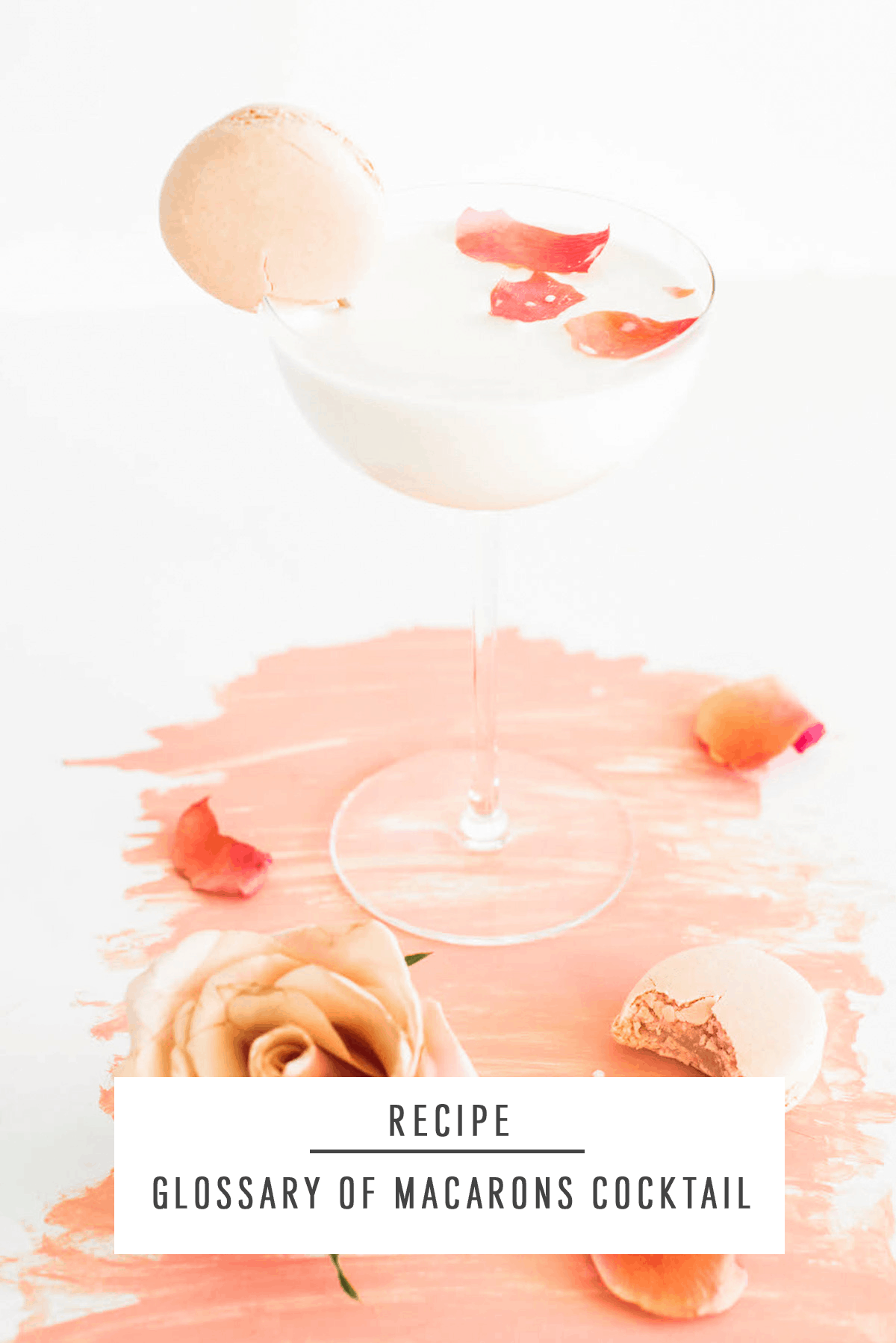 So, which glossary of macarons cocktail is your favorite? I am thinking of trying a salted caramel (my favorite!) macaron cocktail next!
Ashley Rose Conway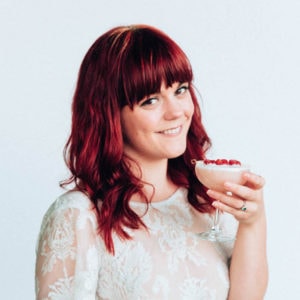 Ashley Rose Conway is head cocktail shaker, recipe developer, stylist & photographer over at Craft + Cocktails, a site devoted to the art of making & shaking.