In case you were wondering if it was possible for house floor plans to be 98% storage cubbies and the rest to be 2% of living space, the answer is yes! We literally bought that house, haha!
I know I've been a little quiet on the house renovation front unless you're following on IG stories because most of what Genesis has been working on can't really be photographed. For instance, we have to repipe the entire house with new plumbing, fix all of the A/C, repair all of the electrical, fix a sinking foundation problem, and more.
I'll fill you in on details of what I should've done differently with those later, but for now, I figured some new floor plan visuals would be much more exciting since it's already been a pretty heavy week around here after my year in review!
Before we get started with the new and old plans for the first floor, let me just tell you that our construction team has saint-like patience with me when it comes to constant changes. The problem is that I didn't realize certain pieces of the layout were an issue until I started semi-designing them…
THE ORIGINAL FLOOR PLANS OF OUR NEW HOUSE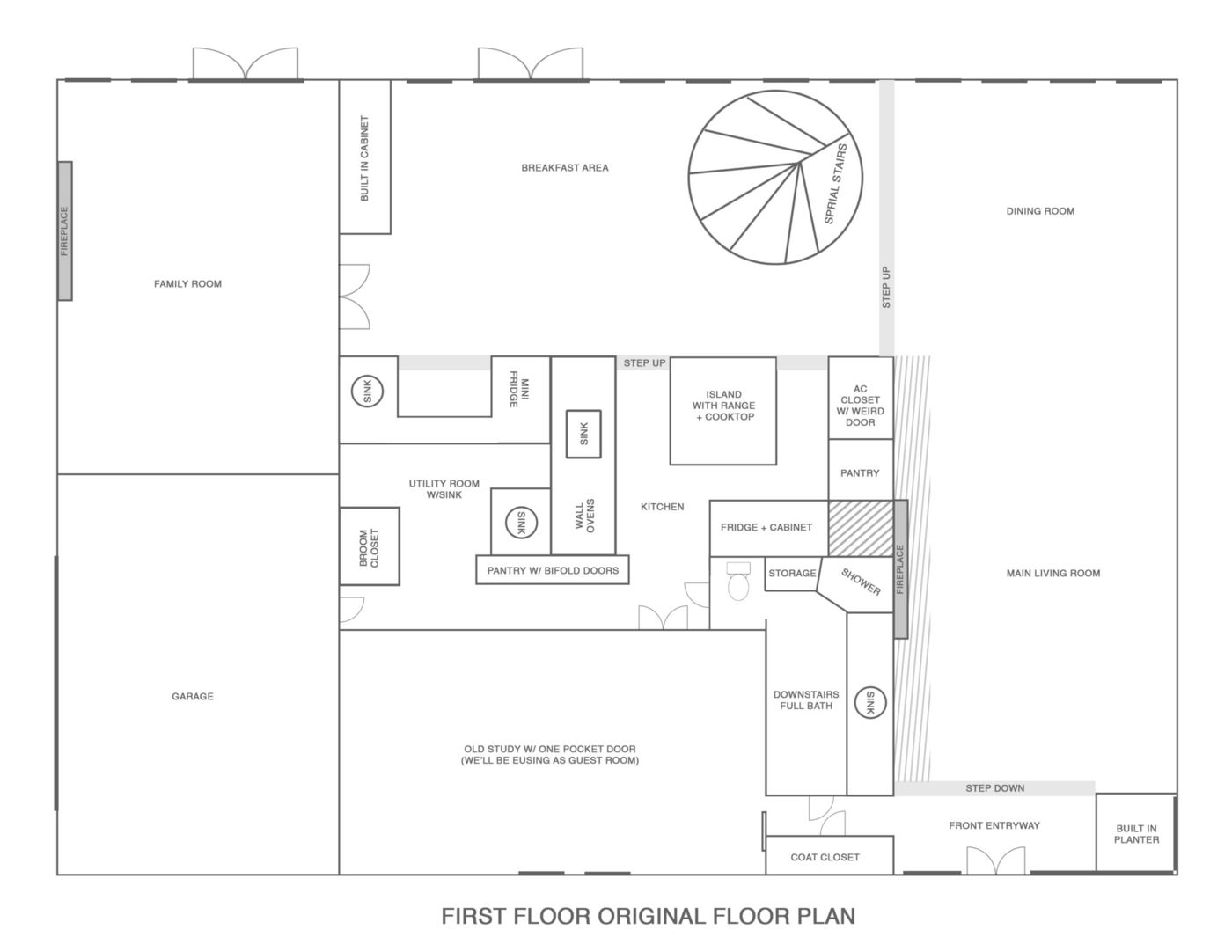 A great example is our kitchen (see the original photo of it here). You'll notice it isn't too much different than the original floorplan (minus the ridiculously sectioned off and over the top wet bar). At first, I thought that rearranging some appliances was all that was needed until I realized that it was going to leave us with a total of TWO upper cabinets for cups.
Don't get me wrong, I love the cute open shelving that's popular right now but I'm not planning to replace my mismatched cup collection just because of that. I also am weird about eating utensils being on open shelving where they could get dust or pet hair on them, is that just me?
Anyways, we ended up closing off a doorway from the kitchen to the downstairs bathroom to be able to have more upper kitchen cabinets. Note the red bar in the below design —
THE EDITS TO THE FLOOR PLANS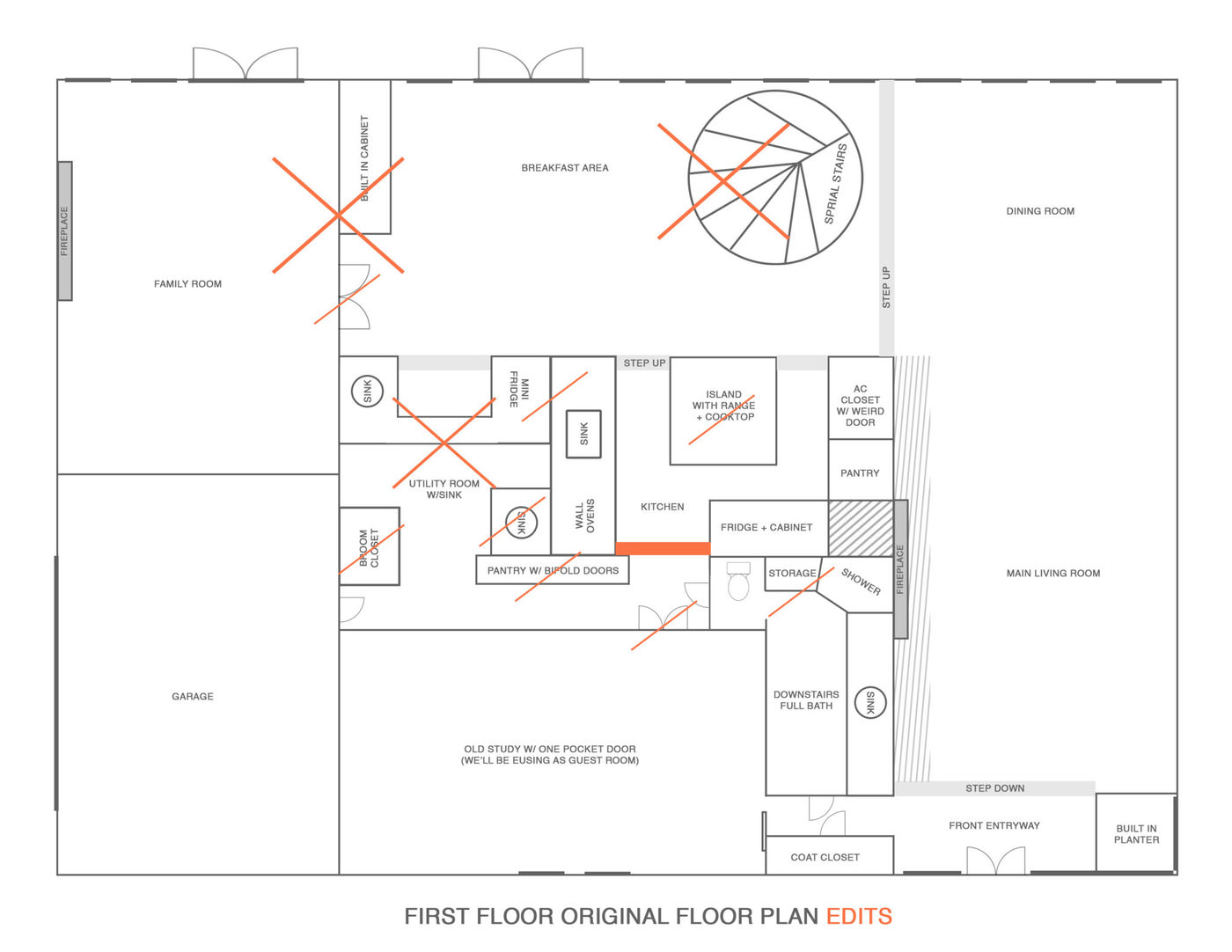 I also tried to notate all of the other major demo elements as well:
THE FINAL NEW FLOOR PLANS
Now there's a much more normal flow in the kitchen and hallway from the garage. I also HATE having bathrooms that are right off the kitchen because you can hear (and smell) everything, yikes! So not only did we get more upper cabinets but we also can't hear you tinkle, which is a win/win.
And in case you missed it, you can see all of the original listing photos from our new house announcement post right here! I'll be sharing the floor plan changes to the second floor next plus the crazy before and after of our new Velux Skylights soon, too!