Tips for Flying with a Baby — We always try to be over-prepared for any possible hiccups when it comes to traveling with a baby and what to bring. Diaper bags, travel stroller, travel car seat, baby food, extra breast milk, toys, iPad, security binky, emergency clothes, you name it…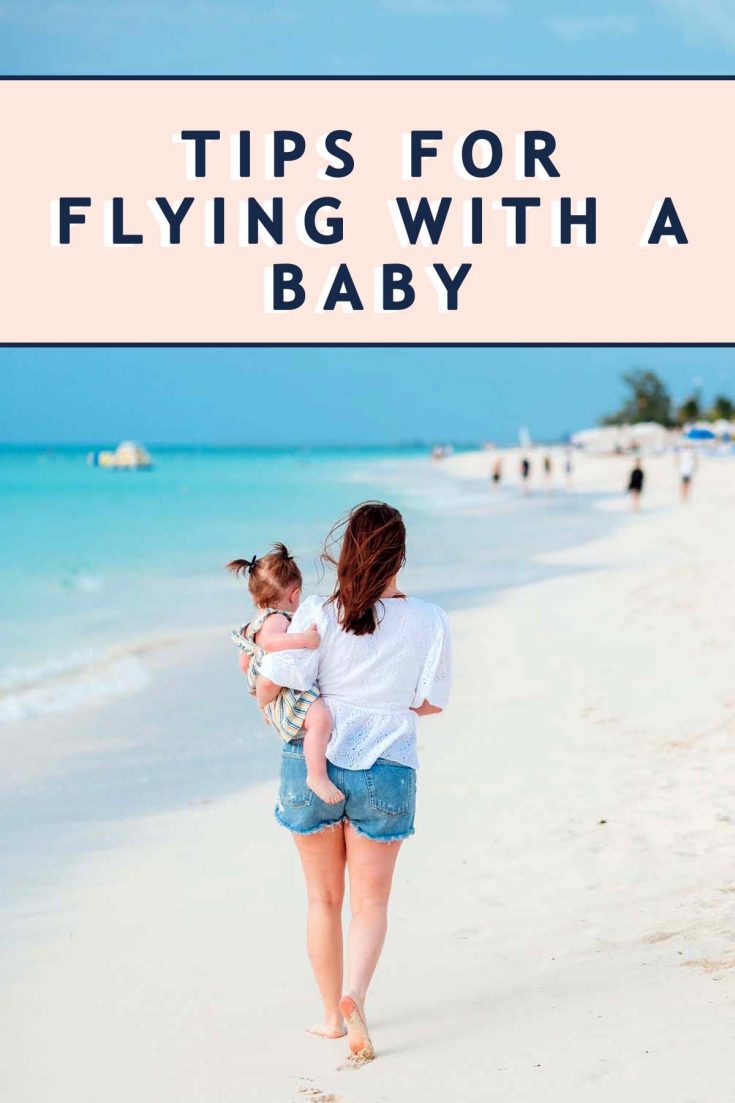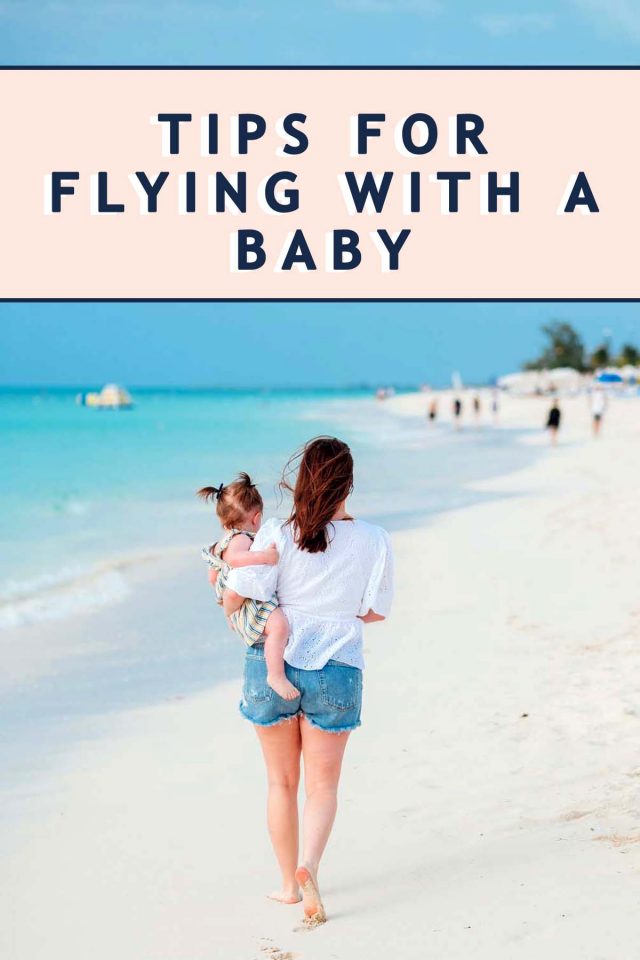 We've got all of our traveling with a baby tips here, so we're focusing on a lesser-known element that threw us for a loop. And that was figuring out what documents were required when traveling with an infant.
Does our one year old really need records if she doesn't need her own plane ticket yet?! Yes and no.
The stressful part for parents (as if traveling isn't already) is that not all major airlines have the same ID requirements! And our biggest mistake was assuming so.
We previously discussed tips for traveling with a baby and our essential baby travel gear, but we never talked about the documents needed to travel, which is the first step to even getting past airport security!
You're in luck because our checklist will save you lots of time on endless researching. We put together a list of the proper ID requirements to board your baby, whether you're traveling domestically or internationally.
Now all you need is a patient flight attendant and hope for a sleeping baby, ha!…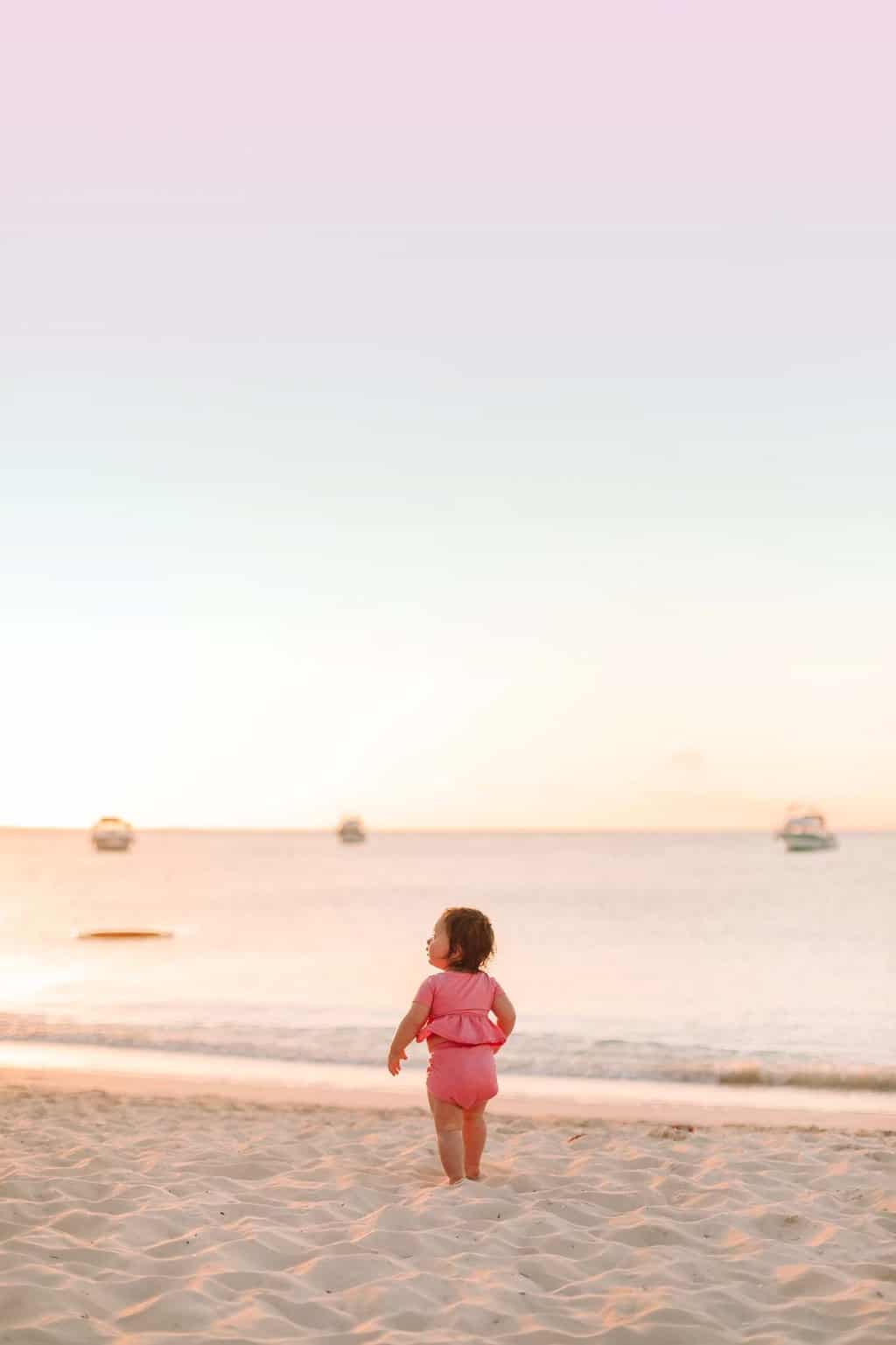 How Old Does a Baby Have to Be to Fly
Before we dive straight into what you need to fly with a baby, a very common question to answer is "How old does a baby have to be to fly?".
A lot of this is up to the parents on what they feel comfortable with since newborns have a sensitive immune system and flying can expose them to quite a lot of things.
The general rule of thumb is that a baby can fly at two weeks old, but it is up to the discretion of individual airlines to decide what their own policy is for flying with a newborn.
We recommend that you double-check with your pediatrician that your baby has it's necessary health checks before flying, as well as confirming with each airline if your baby is under a month old.
Once old enough to travel, babies can fly as a lap infant without needing to purchase a separate airplane seat for them up to the age of two.
Flying With A Baby On Major Airlines in the U.S.
Domestic travel: Proof of age (such as a birth certificate) required.
International travel: Passport required. Letter of consent may be needed for kids traveling internationally without parents. Futhermore, a lap-child still still needs their own separately booked ticket that will be 10% fee of your ticket price.
Domestic travel: Children under 18 are not required to show ID. Limit of 2 infants (in arms) per adult in one seat. This is the only major airline that will allow 2 lap-children!
International travel: Passport required. A lap-child still needs their own separately booked ticket that will be 10% fee of your ticket price.
A birth certificate may be requested for age verification purposes if the infants' age appears questionable.
Domestic travel: Birth certificate (copy permitted) or passport required for proof of age.
International travel: Passport required.
Domestic travel: Birth certificate (photo or digital copies acceptable), immunization record or passport required for proof of age.
International travel: Passport required.
From our experience, Southwest has been the easiest airline to fly domestically with a baby!
Although a boarding pass is not required for the infant, you will need a Boarding Verification Document.
Arrive early and bring a copy of the birth certificate to get your baby's Boarding Verification Document.
International travel: Birth certificate required to validate the age of all infants under age two. Taxes and fees apply to lap children flying internationally. But this is way better than the typical 10% airline charges!
Domestic travel: Children under 18 are not required to show ID.
International travel: Passport required. A separate lap-child ticket must be purchased which is usually the equivalent to the taxes paid on the adult ticket price.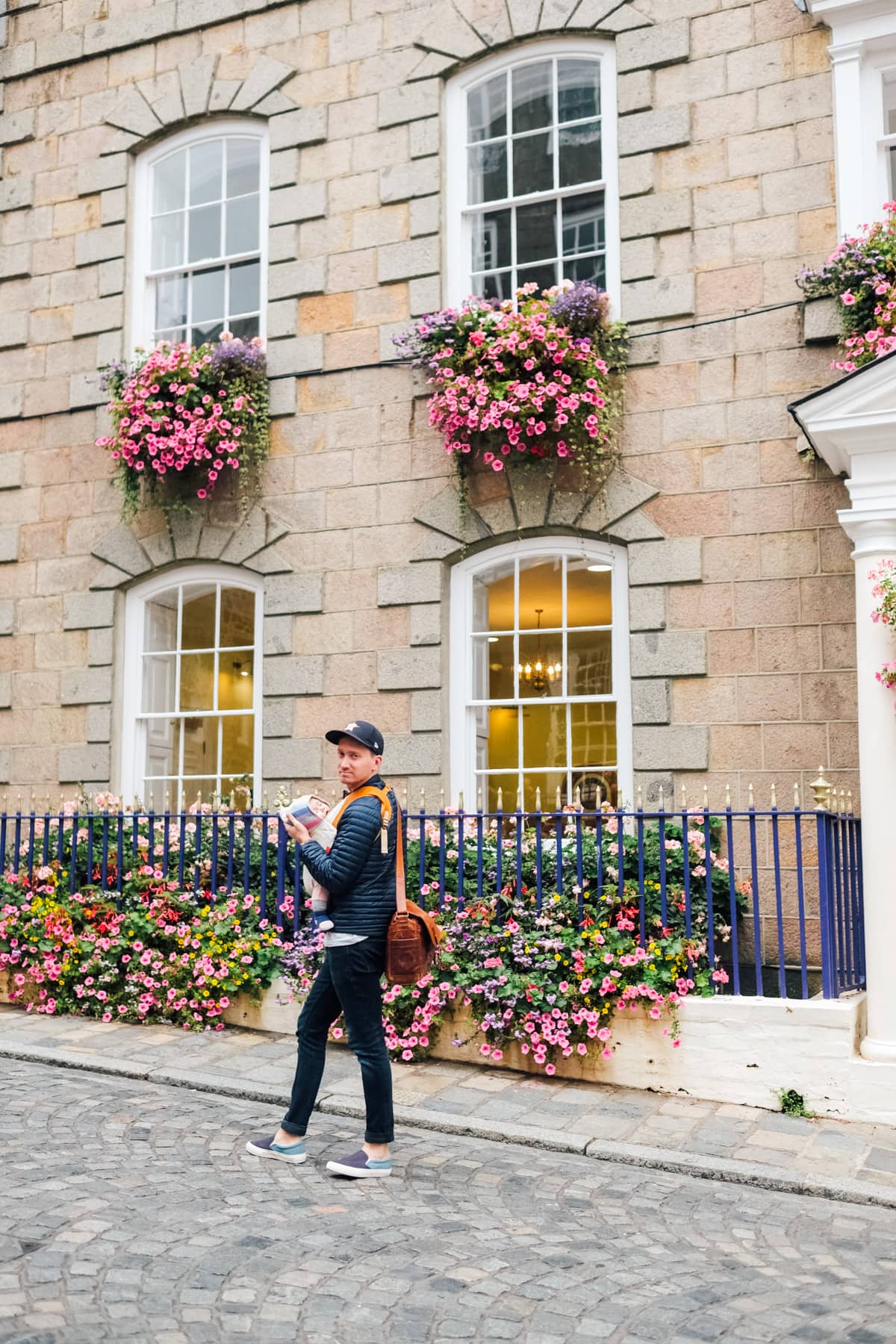 Important Things To Know About Getting A Passport For A Minor
Luckily, our parents obtained our passports for us when we were kids. So for ourselves, all we have been needing to do is renewing our own passports.
By the time we had our own baby, we had no idea what the passport process entailed! Unfortunately, it's a lot more complex applying for a child's passport compared to an adult passport.
Due to high number of abductions, there are extra requirements when traveling with kids. These extra measures are all for the sake of a child's safety.
Check out some helpful things we learned for flying with an infant —
Apply for the passport at least 6 weeks before your trip.
Speed up the application process by filling out one online, but do NOT sign it beforehand.
Avoid the long lines and schedule a passport appointment at your local USPS office.
Both parents and child must be present to apply in person. If a parent is unable to appear, you must have a notarized consent form.
Both parents must bring a government issue photo ID.
You will need 2 color photos of your child.
Save money and take your own passport photo using this template. It'll only cost you about 30-cents to print out versus paying $15+ at the office!
You'll have to turn in your child's original birth certificate! Don't be alarmed! We were really wary of parting with our only official ID for Gwen. The passport office mails them back in about 10 days or you'll receive it when you go to pick up the passport in person.
Who signs your baby's passport? A parent must print their child's name. Then, sign their own name on the signature space with a notation with their relation to the child.

Fast-Track Through Customs With Global Entry
Flying internationally? We highly recommend applying for Global Entry! It's a total game-changer. With our recent international trip to Turks & Caicos, we zipped in and out of line within 15 minutes!
An important factor to note is that your baby will ALSO need their own Global Entry card, yours does not apply to them.
What Is Global Entry
Global Entry allows expedited clearance for pre-approved, low-risk travelers and also includes TSA Pre-Check status for domestic flights. Membership is valid for 5 years.
Members bypass the customs line and instead validate their documents at a kiosk. Obtaining one is pretty painless! Plus, some major credit cards waive the $100 application fee.
We assumed Gwen wouldn't need one since both of us were already members. Very wrong of us…
Seriously, how would she answer all the in-person interview questions during the application process? Is a baby really going to mastermind a terrorist attack or smuggle illegal goods?!?
Global Entry does not extend to minors. All kids need the same documents as their parents. Thankfully, our customs officer was in a good mood and processed Gwen through.
Technically, we could've been re-directed to the regular security lines. And waiting in any line after an international flight is never fun with a baby.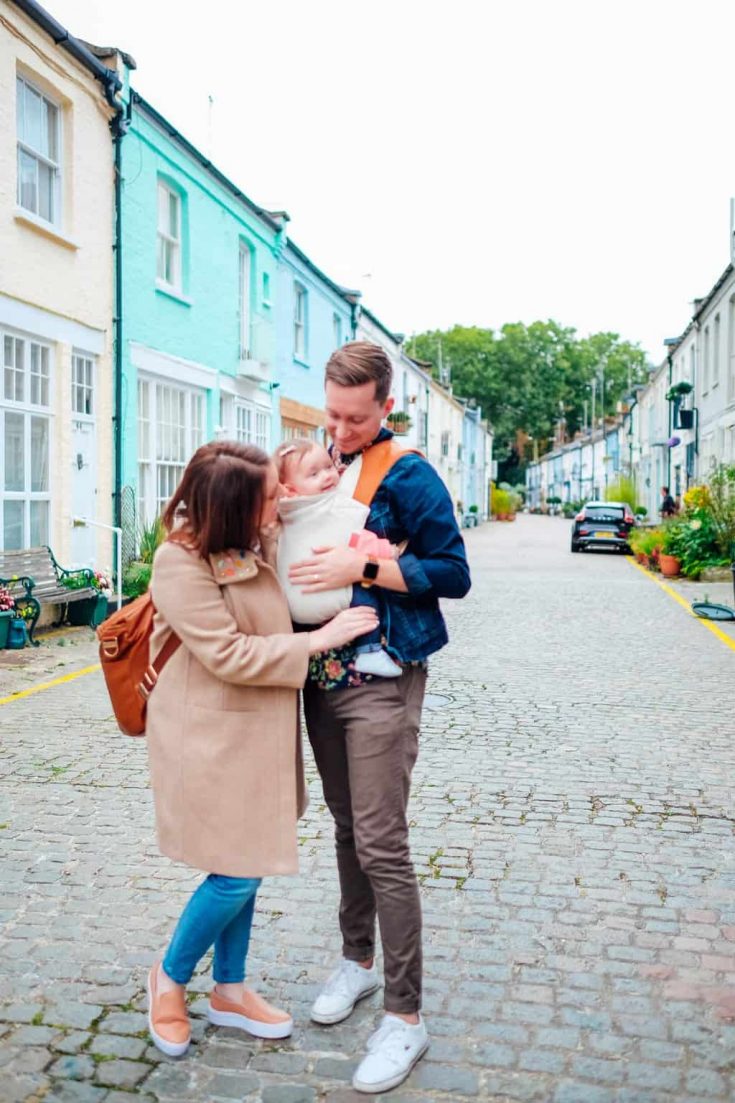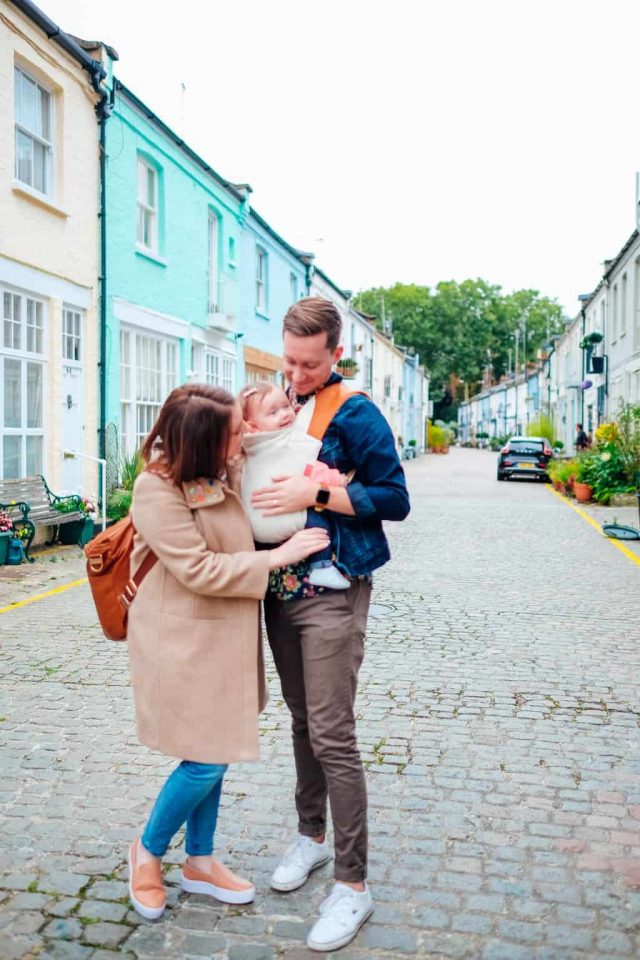 Air Travel: Must-Have Paperwork For Flying Internationally
Everyone (including your baby) who flies internationally needs their own passport and boarding pass. This applies to whether or not your baby sits in your lap or sits in a purchased seat.
If your destination requires a travel visa, your infant will also need a visa. If you're traveling by land or sea, babies only need their birth certificate.
Travel Tip: Keep Digital Copies of All Your Documents
Flying definitely goes more smoothly now that we organize and prepare our documents beforehand. They even all go in a folder for easy access in our carry on bag to make sure they don't get accidentally gate checked.
We always hear horror stories of people losing their ID overseas. So we also recommend keeping digital copies of your documents on hand.
The best tip we can give you when flying with an infant is always allow for extra time. Extra time to pack. Extra time to get to the airport. Plus, extra time to get through airport security.
Trust us, it's not worth the extra stress of being on a time crunch when you could possibly have a crying baby or travel hiccup on your hand!
Then, all you have to think about is takeoff and landing and now you're all set to enjoy your vacation!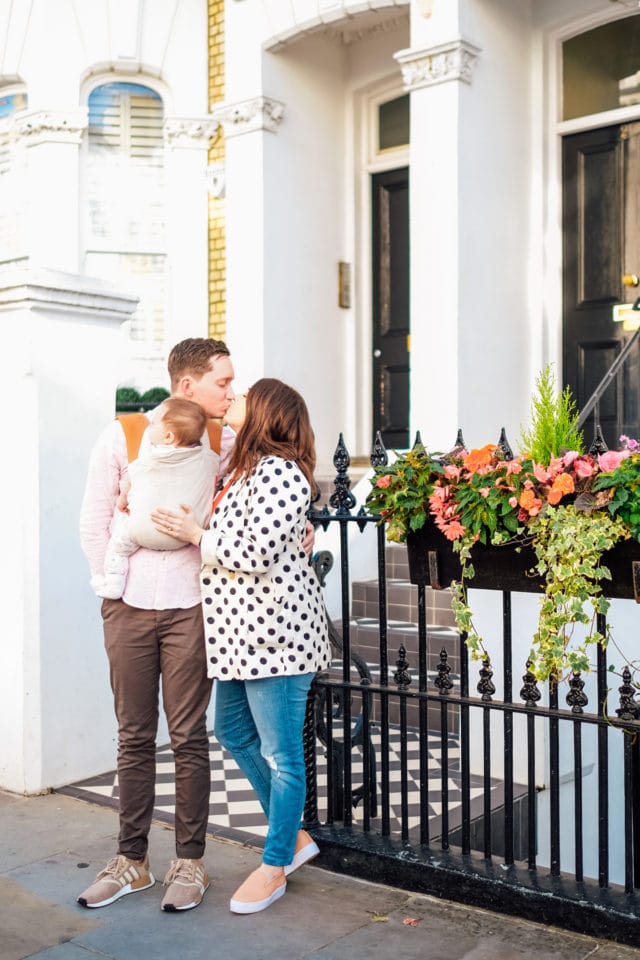 Be sure to check out our other tips for flying with a baby below!
We've done quite a lot of traveling with Gwen since she was born, and we have a long list of tried and true favorites!