We celebrated Gwen's birthday with a family colorful, family only party here in Houston, and these were her first birthday party ideas…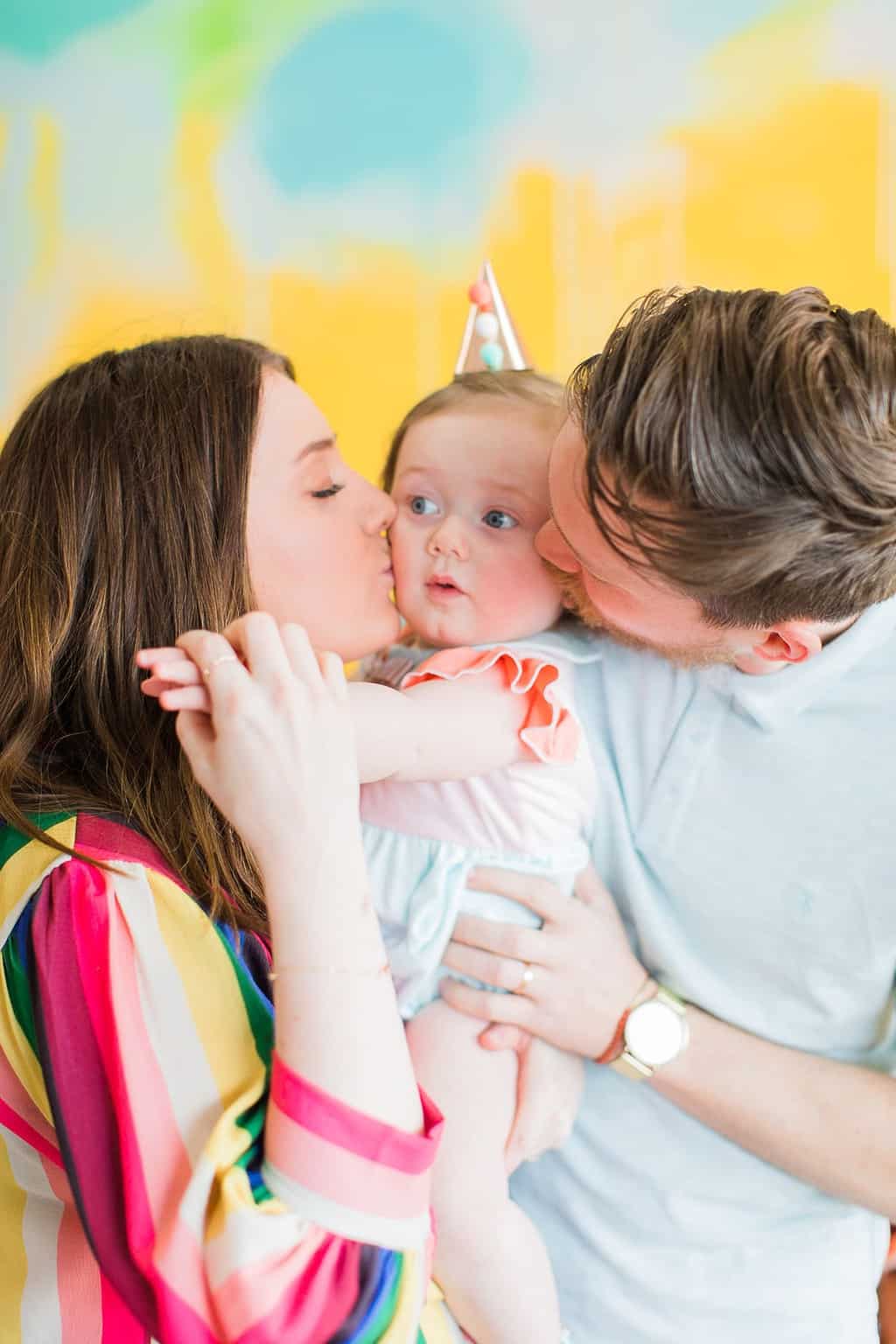 I may not be a lot of things, but at least I'm consistent when it comes to not knowing when to stop on a birthday party! In this case, Gwen's first birthday party ideas seem a lot more than "a chill party with family" that I was going for, but in my defense, I can basically just shop the things we already own from the Sugar & Cloth studio and still be over the top. A perk of the stylist trade, I guess?!
The cafe we rented for her party also played a pretty big role in making it seem like I tried a lot harder than I actually did. Honey Art Cafe is full of colorful rainbow walls, cute cushions, paint palettes, etc so really all we did was move some crafting supplies (you can order food and craft here on the regular!) out of the way.
We also had no cutesy theme for her party, just all things colorful!…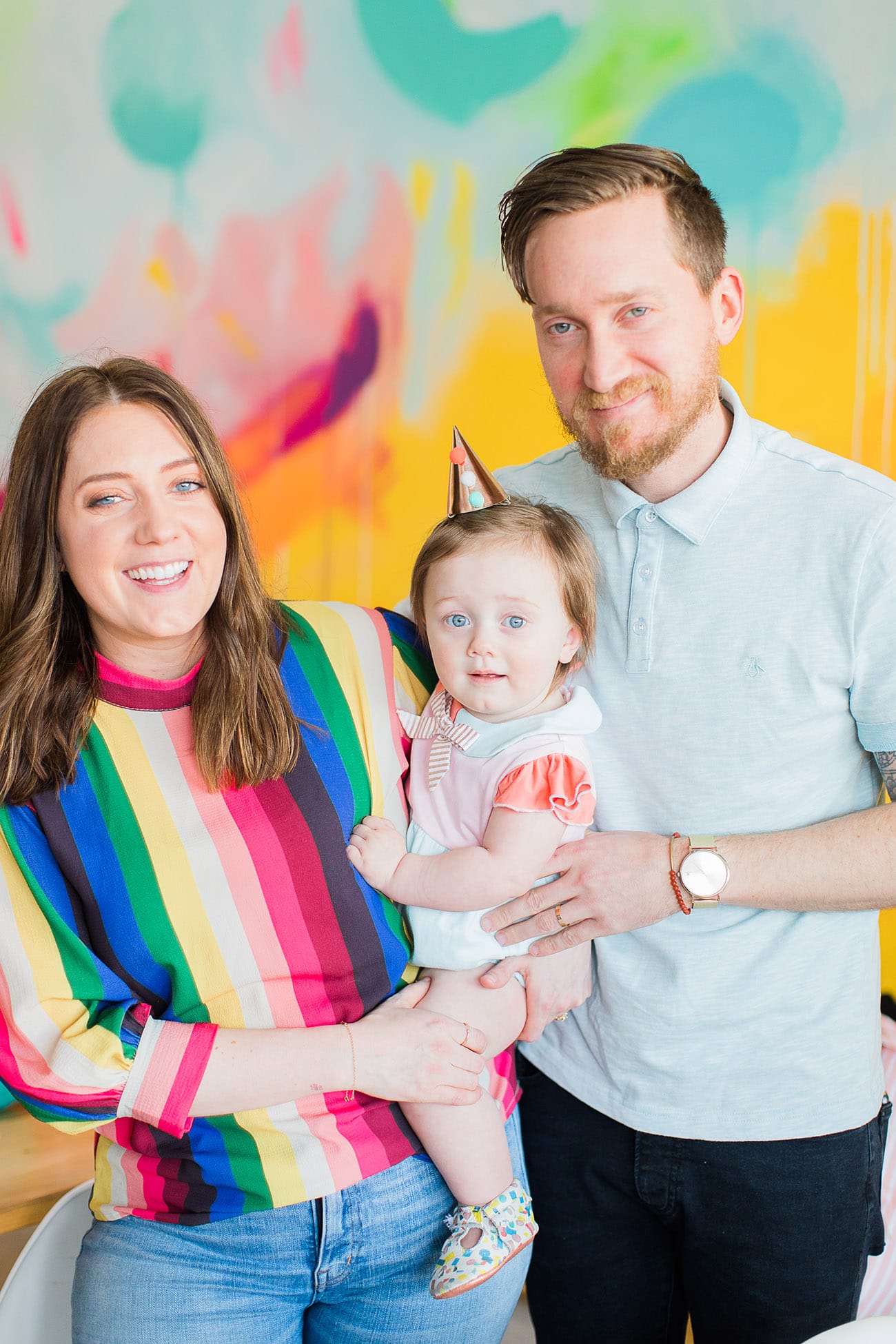 Here's what I actually got/bought for her party:
Everything else we brought for the party came from what we had at the studio. And yes, the Chick-fil-A nuggets are casually displayed in a gold bingo bin that I already owned because I clearly have hoarding problems.
Considering how you look at, this is super chill for a Mom who makes a living by throwing parties right?! And thanks to our friend Alyssa for all of the pretty photos, you're the best!…