While traveling with your little one can be nerve-wracking, these tips for traveling with a baby will help you get through it. Packed full of essentials for the journey ahead!
Babies shouldn't stop you from traveling, but holy smokes, they sure can make it twice as difficult! These are our tips for traveling with a baby…
The good news is that you can take heart in knowing that everyone traveling with a baby is secretly 0.5 seconds from internally freaking out.
If you're a parent that's not, then you're welcome for the free entertainment. Just watch me scrambling through the airplane aisle. Ha!
While it took us a little bit to get to writing this post, we can safely say that we have LOTS of experience traveling with Gwen at this point!
She's now a year old. And we've been to Turks & Caicos, London, a British Isles cruise, West Virginia, Seattle, San Francisco, New York, Minneapolis, Scottsdale and more.
After a total of 20+ flights with an infant, we're pretty well-versed!
That being said, with every new phase that babies go through we learn something new. So I plan on updating this post as we go!
If you have any tried and true tips not listed on here, let us know!…
What is the Earliest Age that a New Baby Can Travel?
Assuming your baby is healthy, you can travel with them as soon as you feel comfortable.
This may be a few days after they're born, or it may be several weeks. Some parents wait until their baby is a few months old before taking them on a trip.
If you're planning to travel by air, remember that most airlines won't let you bring your baby on board until they're at least two weeks old. So, if you want to take a trip when your baby is younger than that, you'll need to fly with a different carrier or wait until they're old enough to fly.
If you're traveling by car, be sure to pack a few extra bags in case of diaper leaks or other messes. It's also a good idea to stop for breaks every few hours so you can feed and change your baby.
Additionally, you should prepare all the required travel documents.
Tips for Traveling With a Baby | Feeding Tips While Flying
If you're pumping:
— Pack frozen milk and fresh milk in an insulated bag. The frozen milk serves as "ice" for the fresh milk.
— After several hours in your cooler bag, the now-defrosted milk can be used for those unexpected fussy moments!
— Of course, you can always pump along the way. But it's nice not having to worry about pumping enough milk every few hours. With backup milk available, you can now pump just to avoid engorgement.
— I bring my Willow Pumps in my carry-on.
— Always ask the TSA agent to change into clean gloves before handling any baby things! Honestly, it's just a good practice, in general, to ask, even if you don't have a kid.
If you're bottle feeding:
— Pack 2-3 bottles to carry with you: 1) one full bottle of milk, 2) one clean empty bottle to use once the original bottle is no longer fresh, and 3) the third bottle can be full with milk to either serve as an emergency back-up or an empty new bottle if you have a really long haul ahead of you.
— This is nice so that you don't have to try and clean or sterilize bottles in the airport or airplane. Remember that we're weird about keeping bottles as clean as possible with little effort. You may not want to truck around with so much!
Tips for Traveling With a Baby | What To Know & General Tips
Pack more than what you need:
But don't necessarily pack the entire box. There's no need to weigh down your suitcase with an entire pack of diapers or formula if you're only gone for 3 days.
If you need specific baby brands:
Going somewhere you know you won't have access to the specific brands or items? Be sure to pack more than what you think you'll need to be safe.
ALWAYS pack everything you absolutely need for the baby in your carry-on:
We cannot stress this one enough! If you were to be delayed at the airport or have your luggage misplaced, what would you do? This will make sure you're prepped for any unexpected travel hiccups without spending a ton of money on airport replacements.
Head to the airport early:
You'll have to go to the full-service counter to check in your baby and all your gear.
Carry all documents when flying:
Bring your baby's passport or a copy of their official birth certificate.
Pack all travel essentials:
Having the right items makes it less stressful. Take a look at our essential and portable baby travel gear.
13 Specific Things To Pack for Making It Easier to Travel With aBaby On the Plane
1 — Diaper sacks
Trust us, nothing is worse than having a poopy diaper stinking up your entire room! Most of the time, the only trashcan available is the one little-uncovered bin next to the hotel desk.
Diaper sacks make sure the soiled diapers are airtight and bagged. Also, the cleaning people will thank you!
2 — Travel bottle washing kit & mini dish soap
We always make a bottle washing station next to the sink for. However, it's not always easy to come by dish soap from the hotel, so packing your own is nice to have on hand.
3 — Onesie
Keep a onesie (if traveling somewhere chilly) or an easy romper (if traveling somewhere warm) in the diaper bag as an entire backup outfit that doesn't take up a ton of space.
And there's even magnetic onesies now!
4 — New to them toys
Even if it's just a crinkly soft book or new teething ring, it's nice to be able to quickly bust out a soothing item if baby gets fussy or bored. Of course, we all know that you can't always pick what baby will like on the first try, so bring a fail-safe in case.
Gwen's pick: the Loulou Lollipop Teethers that are conditioned in organic olive oil and beeswax.
5 — iPad or learning tablet
We have a baby proof iPad case for Gwen that's slim enough to slide into the diaper bag but still durable. Admittedly it's not the most sturdy for propping up, but I prefer the ability to store it in the diaper bag over the fact that she might knock it over here and there.
That said, we pre-download learning videos or Pixar movies for her so that she might be distracted by it in a pinch. Disclaimer: we really don't have a ton of success with keeping her distracted with it for long now that she's very mobile.
6 — On-the-go cleaning supplies
We love the CleanSmart Pacifier & Hard Surface Sanitizer and Babyganics Alcohol-Free Sanitizing Wipes and Foaming Hand Cleanser. They're all baby-friendly ingredients so you don't feel nervous about the hand-to-mouth action after using them.
We started traveling with Gwen when she was two months old both within the U.S. and internationally, so we're ALL about the keeping things clean. We spray the seatbelt buckles, the tray table turning knob and the above vent and light switches with the CleanSmart spray.
Then we wipe down the seats, armrests and tray tables with BabyGanics wipes. It may seem excessive, but she's literally never been sick from traveling even from such a young age.
7 — Feeding mat
When we travel, Gwen eats off her adhesive placemats at restaurants or the airplane tray table. The table mats are just another precaution we take from avoiding germs. Plus, once she's done, we can just roll and trash everything up!
8 — Probiotics
If you don't have your baby on a probiotic, we really can't recommend it enough!
Whether you're breastfeeding or not, it's nice to keep baby's gut and digestive system healthy to be able to withstand foods, water and germs from places they're not used to.
It also helps keep them regular in case traveling or a schedule change might mess with there digestive system a bit.
9 — Battery pack
How did we travel before the existence of smartphones and tablets?!? We always keep a battery pack for extra charges since our phones store vital travel info: boarding passes, hotel addresses, itineraries, etc. Honestly, it's mainly a precaution so that Gwen's iPad doesn't die on us mid-flight.
10 — Extra pacifier in the diaper bag
Pacifiers are like socks. They magically disappear even when clipped on.
Sometimes they get thrown on a dirty airport restroom and soaping it down still doesn't seem sanitary since you're not sure if that's just water on the wet floor.
11 – Snacks for them
Nursing or bottle feeding helps ease the cabin pressure earaches. Munching on snacks also does the trick during takeoff and landing. Packing snacks also prevents you from paying an arm and leg for a bag of inflated unhealthy chips.
12 — Snacks for you
Your hands will likely be tied, or you're dealing with a meltdown at some point. You then just give up on trying to grab a bite. Energy or granola bars have always been our go-to flight snack just because they're easy (and quick) to eat.
13 — Second handbag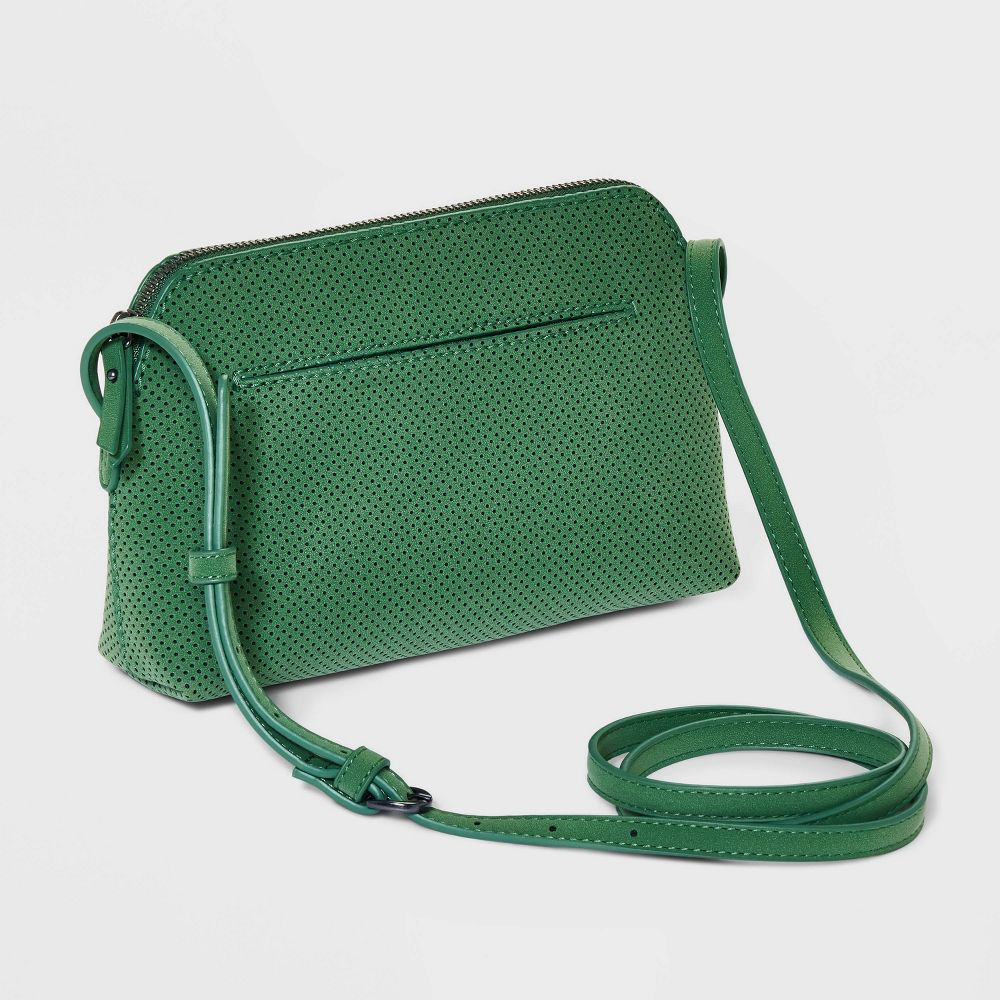 If you plan to have your baby looked after while you enjoy a little time away, you'll need a purse or clutch (or one that functions as both). During our first trip, all we had was our diaper bag. I ended up having to carry my wallet and cell phone around! Very annoying.
Whew! We know that was an info overload, but we swear, traveling with a baby is doable and enjoyable.
More Useful Parenting Posts
Find more of our baby and parenting ideas here —