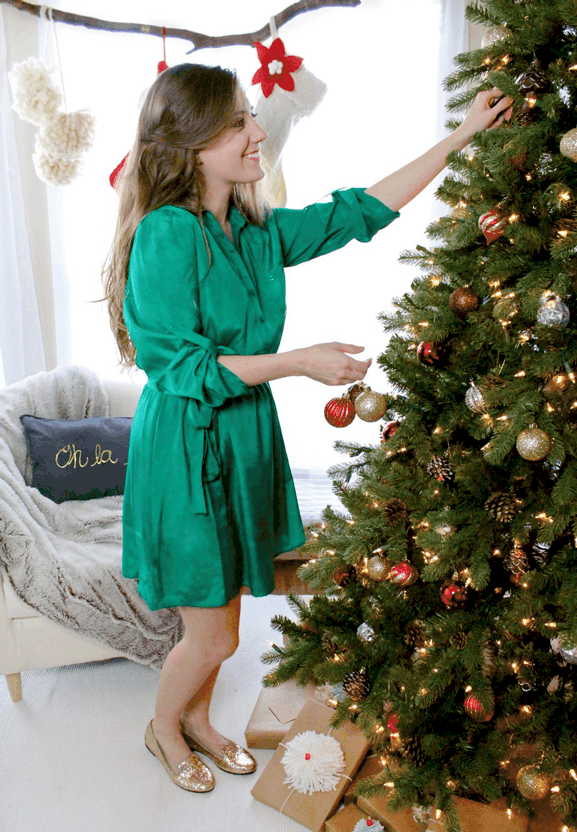 Lucky for me, I happen to have a roomie that would gladly have Christmas become a year-round holiday (they also drink out of a Santa mug everyday for the entire month of December, but that's a story for another time).
Any-who, this little tidbit proves to be really beneficial when the time comes to set up holiday inspiration shoots in the beginning of November, such as this Christmas nook I put together using the Martha Stewart collection at Home Depot!
Needless to say, he is in Christmas heaven even though it's still 80+ degrees in Houston…
Of course I had to sneak a few desserts in there, otherwise there would be no Sugar in Sugar & Cloth, not to mention it's not a holiday with my family unless there's plenty of food! Basically I was raised to live by this quote.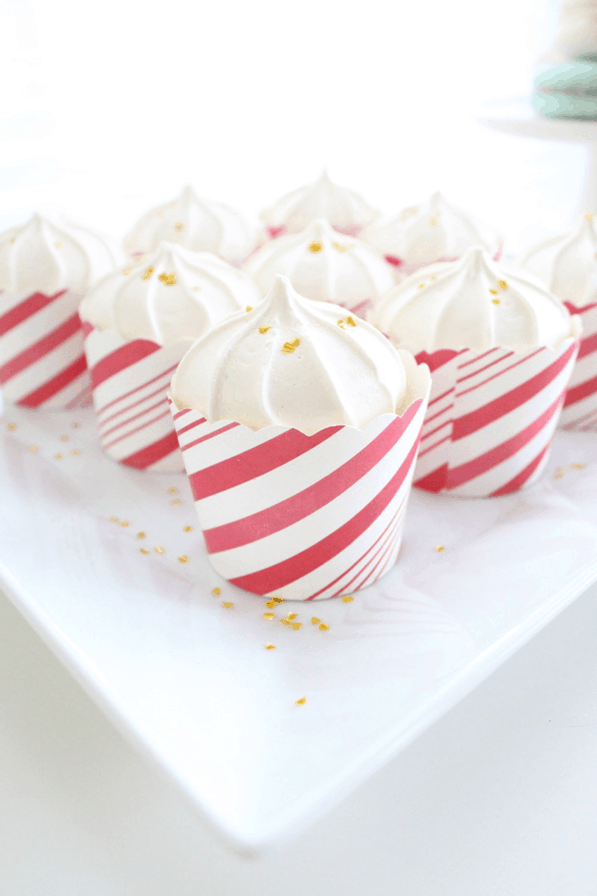 DIY hanging branch // The following are all Martha Stewart Living items: pre-lit downswept christmas tree // winterberry ornament set // glittered reindeer // mushroom ornament set // snowflake tree topper // pre-lit berries garland // lofty wool blend yarn for giant hanging pom poms // candy striped muffin cups from Jo-Ann // bird dome cake stand // bell jar dome cake stand // extra soft wool blend yarn for mini present pom poms
this post is sponsored by

All of the Holiday décor products were provided by Martha Stewart Living exclusively at The Home Depot.
With the purchase of select Martha Stewart Living Christmas trees through November 14th, you'll receive a free set of 100 ornaments, here.