DIY Faux Brass Headboard — If you're looking for a little touch of glam that you can make in an afternoon, this DIY Faux Brass Headboard will do just the trick!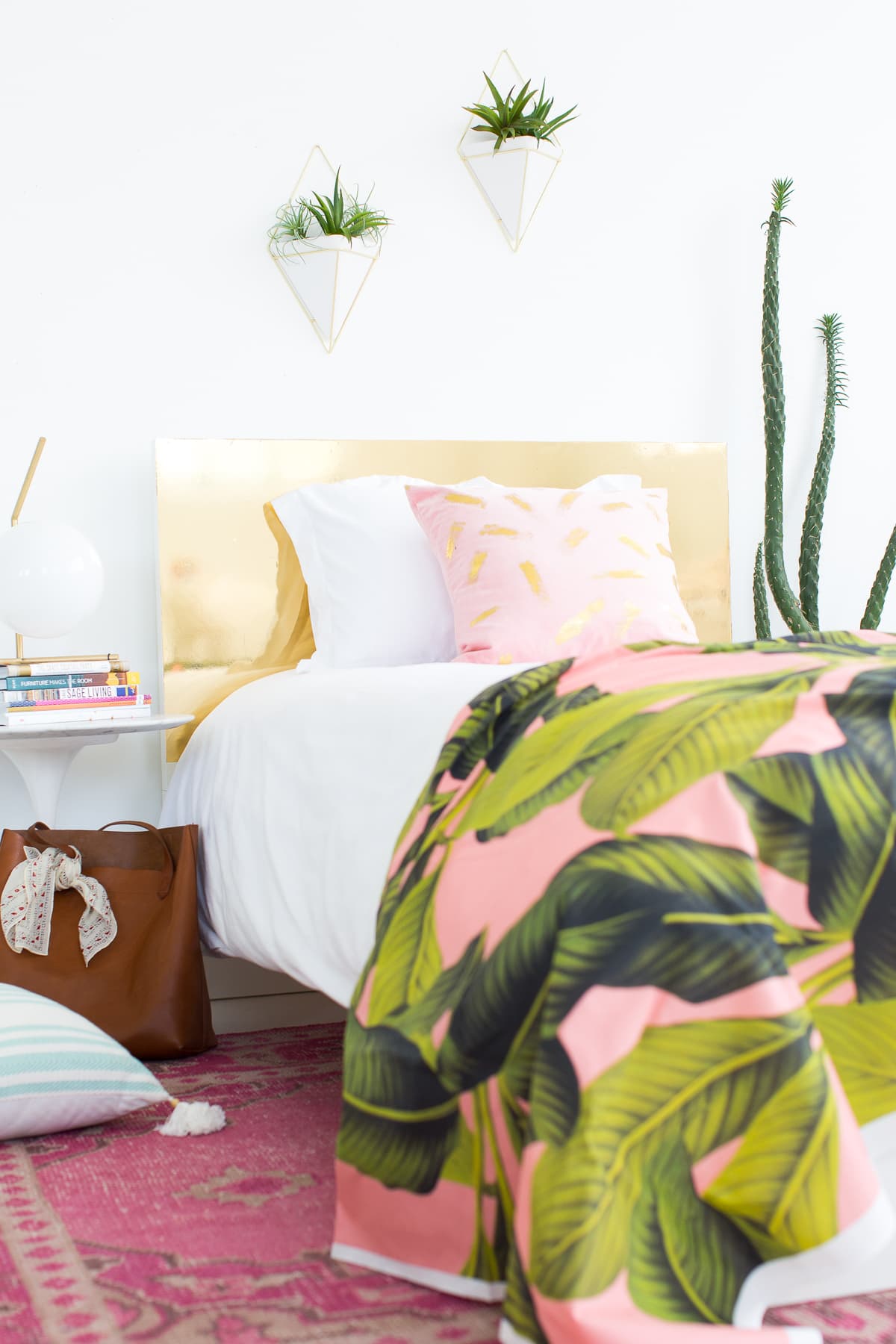 We actually made this project for the Home + Design issue of LOCAL magazine this month. And I'm super excited to share our feature with you! If you're in Houston, be sure to grab a copy!
I'll share more on that later, but as for the DIY, there are a few different ways you can go about making your own headboard.
Because I'm a die-hard Ikea hack fan, we used this plain white bed frame as a blank slate for the metallic gold. However, you could use an already existing smooth surface headboard, or even make your own out of MDF, wood, etc…
Materials Needed To Make A DIY Faux Brass Headboard For Your Bed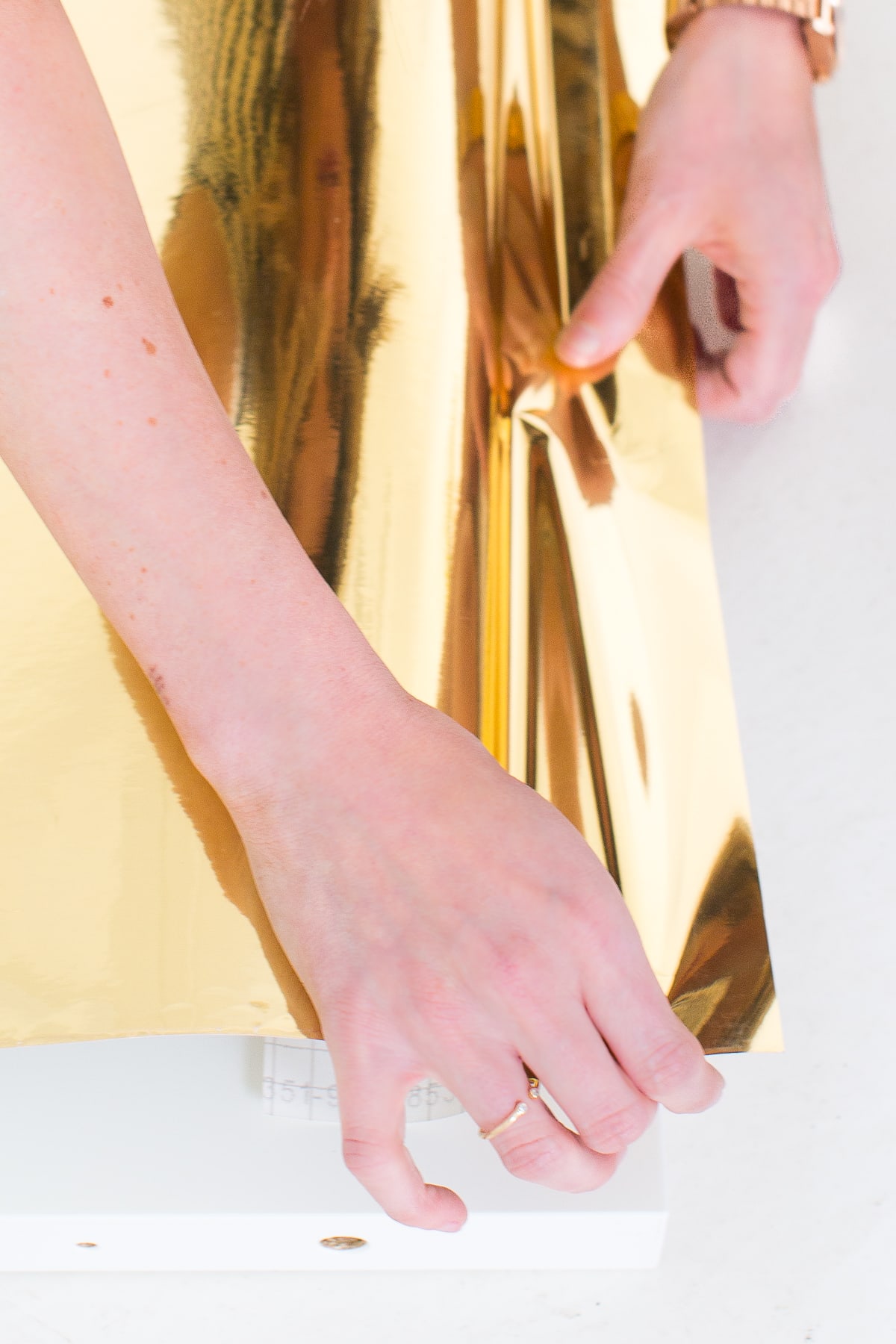 Using Adhesive Vinyl
I'd like to tell you that this DIY Faux Headboard is as easy as sticking a giant metallic gold foil sticker on your headboard. Depending on how you look at it, it is easy.
The only downside is that it's virtually impossible to get rid of the air bubbles underneath foil if you don't strategically smooth them out little by little as you go.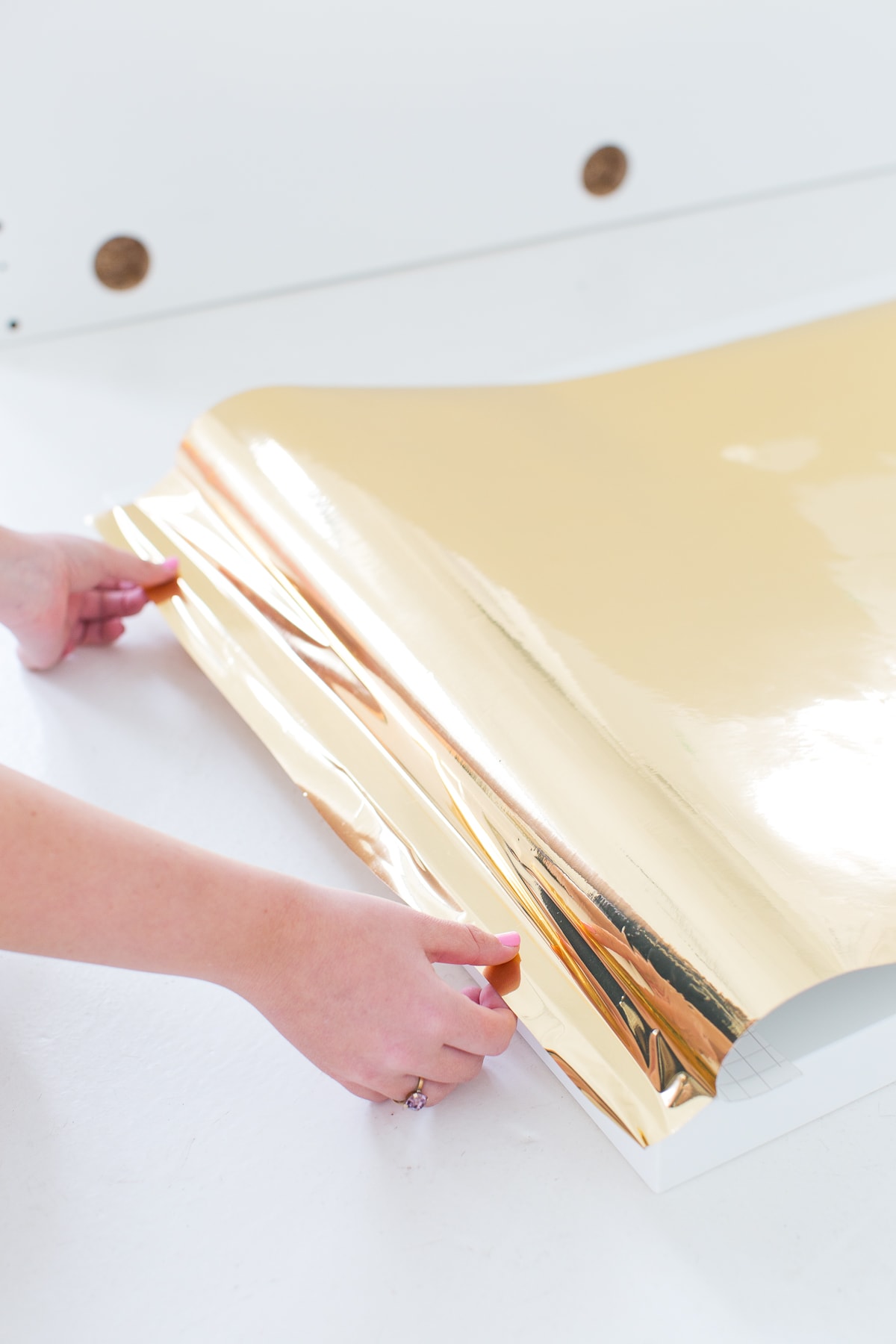 Steps To Make A DIY Faux Brass Headboard
1 — First, measure out the size of the adhesive vinyl needed. Leave a few extra centimeters on every side.
2 — Peel the film little by little, and squeegee out the bubbles as you go.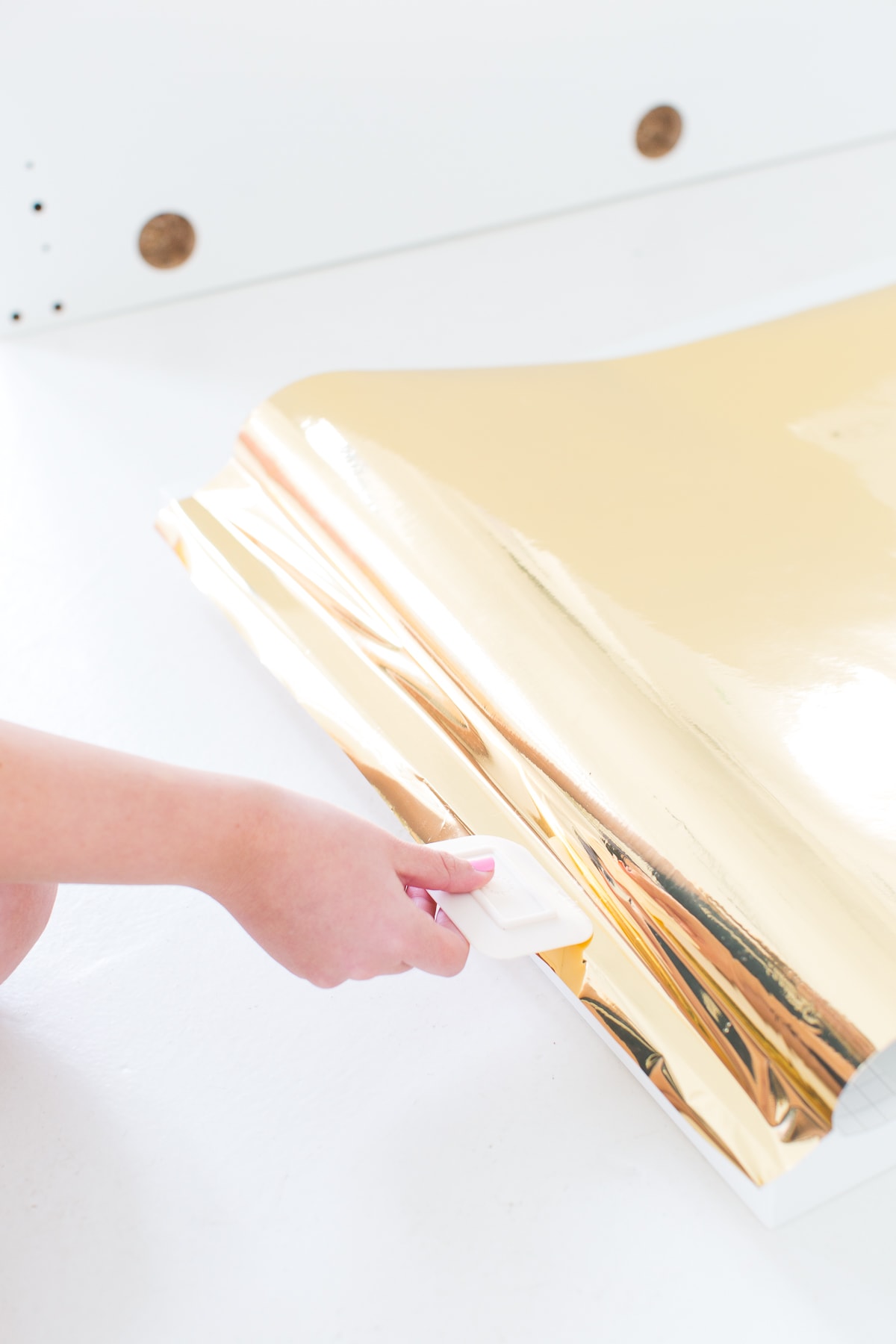 3 — Once the entire headboard surface is smoothly covered, flip the headboard over and used an Xacto knife to clean up the extra vinyl hanging over the edges to make a perfect fit.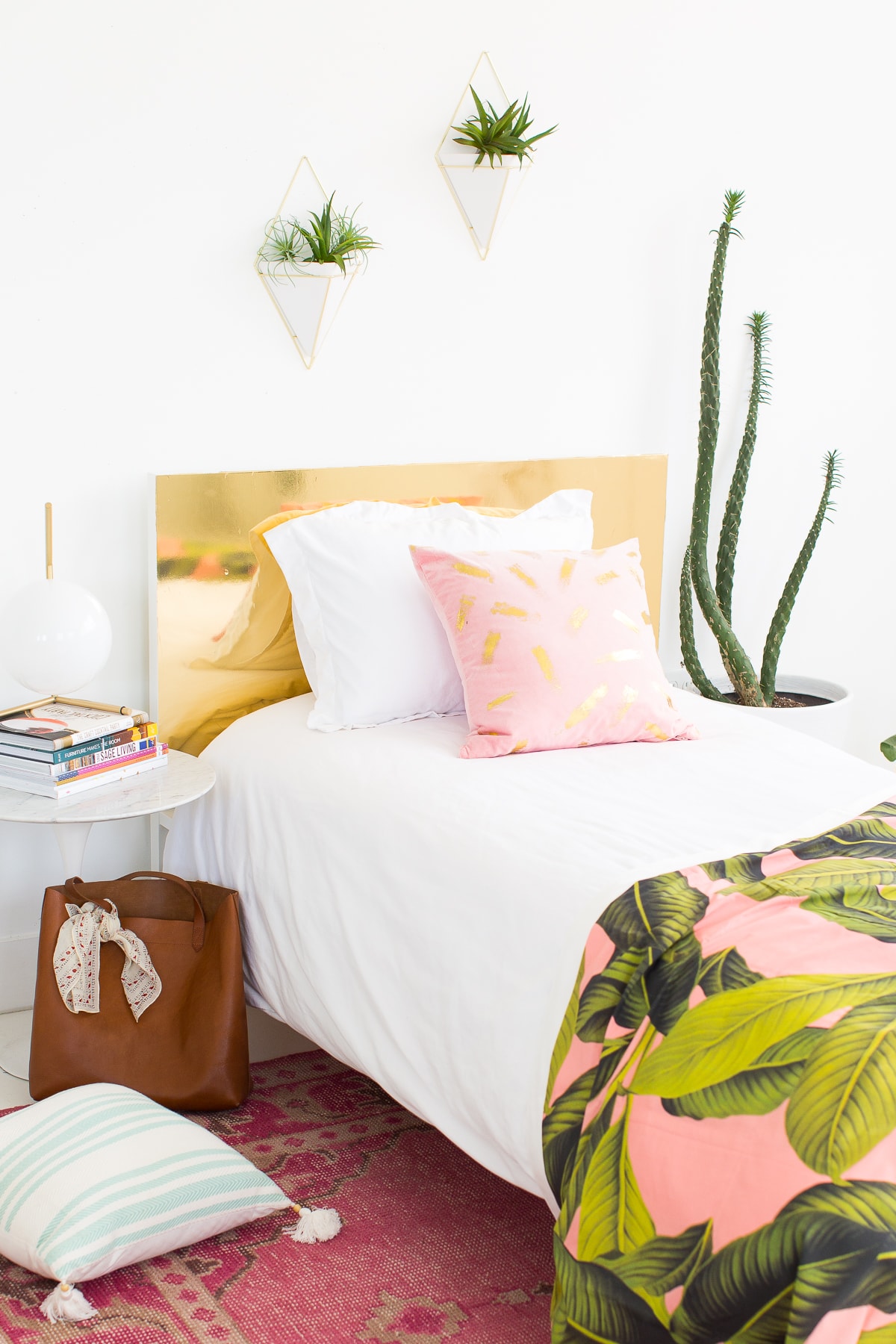 Bedroom Sources
I wouldn't necessarily call this space gender neutral. But if you're looking for a princess bed, this is definitely it. Ha!
In the meantime, we're in Seattle styling a fun collab with Amazon. So be sure to follow along on Instagram and Snapchat for behind the scenes!
Naturally this wouldn't be complete without a little added pink, so I styled it with our DIY metallic gold brushstroke pillow, this super cute Lulu & Georgia pink rug, and a palm print throw we made from Spoonflower fabric.