DIY Napkins And A Modern Spring Tablescape — We threw a floral themed party with modern spring tablescape, detailed with easy Floral DIY Napkins.
I am so excited about longer days and warmer weather, I can't even begin to tell you!
We're getting a head start on some sunny weather inspiration for you with these DIY Napkins and a modern spring tablescape that we collaborated on with Camille Styles a few weeks ago.
Seeing as how Camille and her team are the queens of entertaining, and we don't go anywhere without a DIY and a few macarons, I'd say it was an inevitable success (even despite me being sick for our entire trip to Austin!).
But look at those smiles folks, now that's genuine even if you are hopped up on a cold medicine at the time.
Now to the pretty details, recipes, and handmade goodness to help you throw the perfect spring (hello, Easter!) gathering…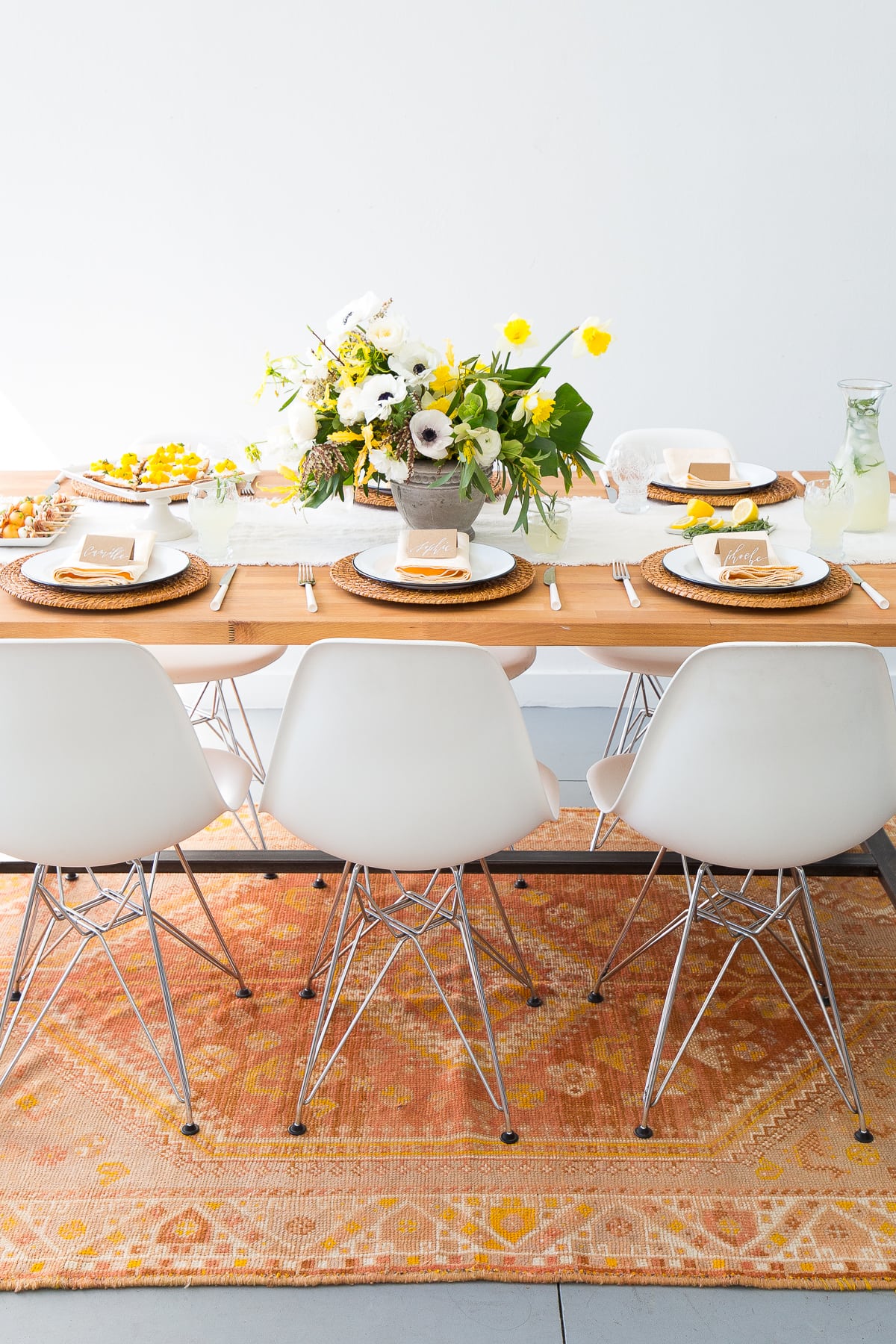 Materials And Tools Needed To Make Floral DIY Napkins
Since daisy prints are popping up just about everywhere these days, I thought it would be a fun, trendy touch to tie in a few small daisy appliqués on the table linens for the wildflower inspired theme.
How Make Floral DIY Napkins
First, place the daisies on the linens organically until you have the perfect arrangement.
Next, use a dab of fabric glue on the back of the petals to adhere them to the linens before hand sewing the centers in place as a reinforcement.
And that's it! You're all set!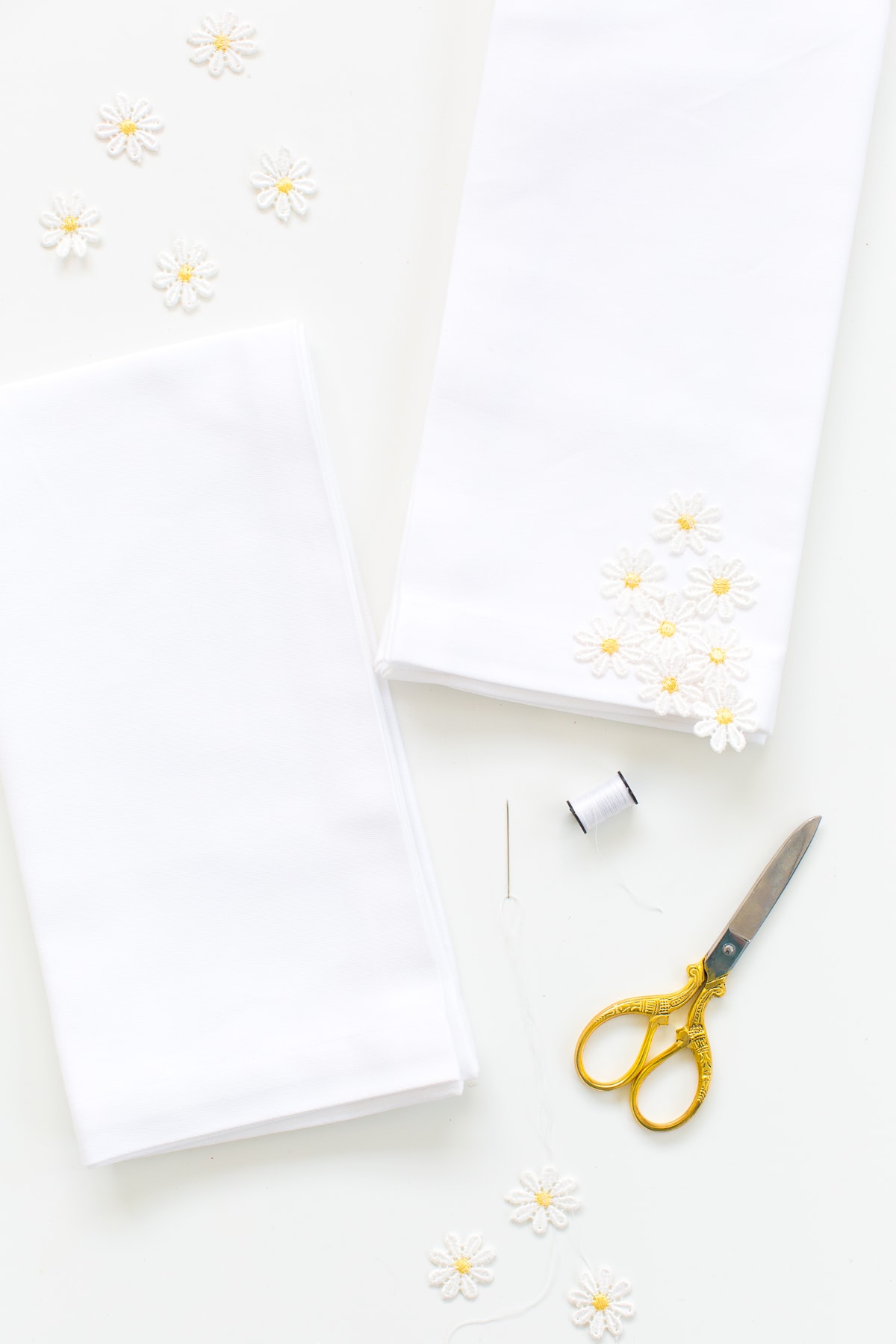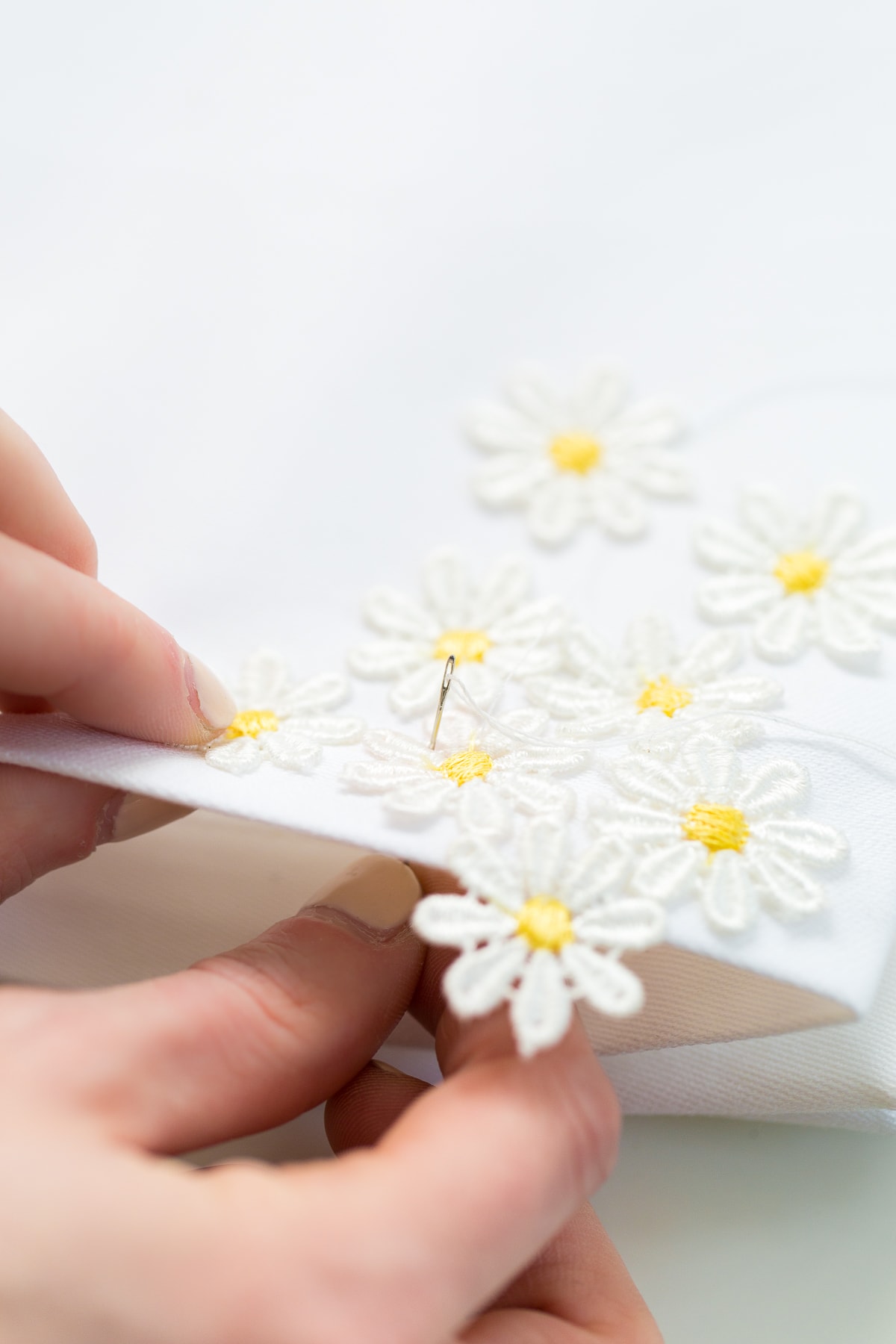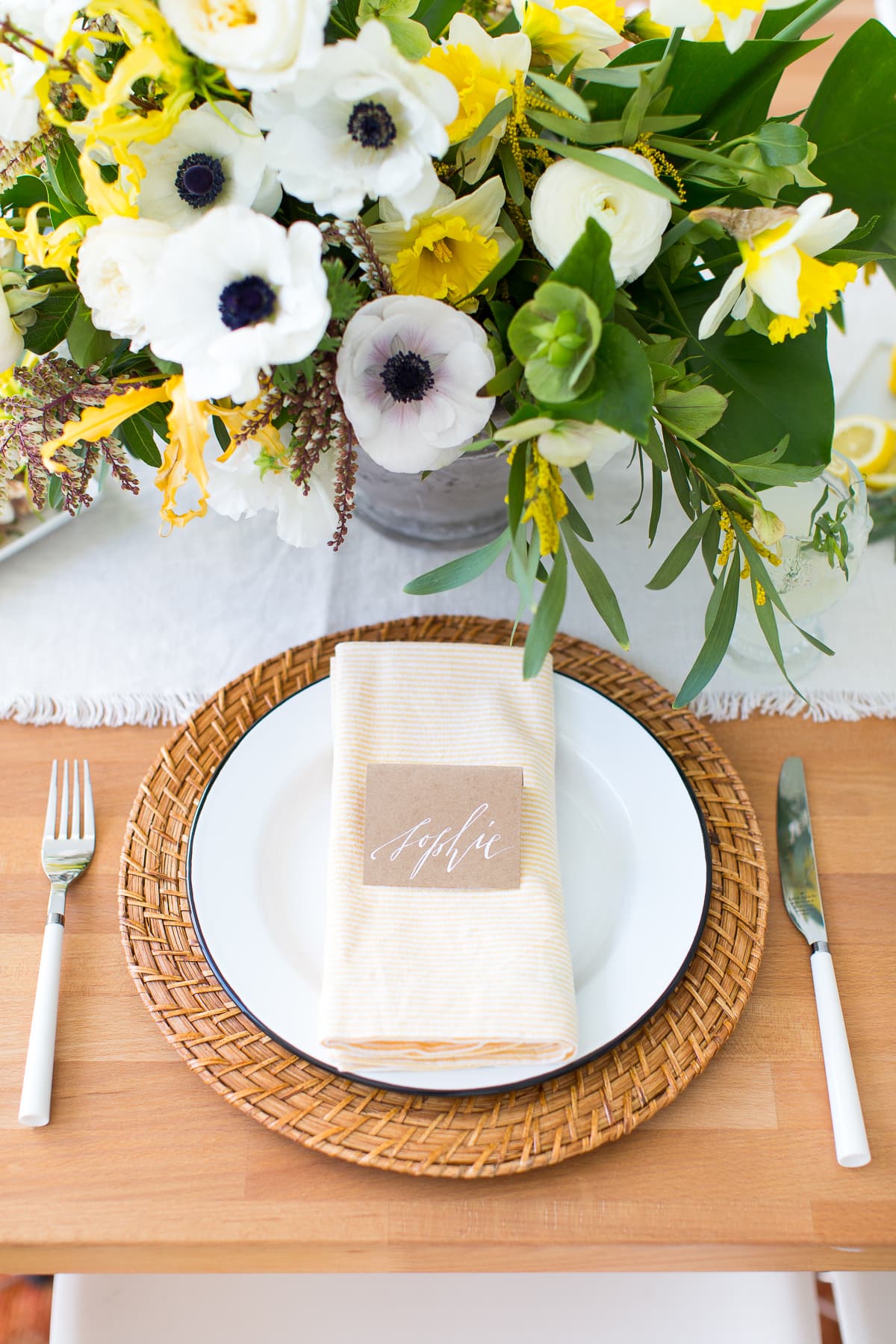 We definitely kept with the wild, spring motif and our friend Carly from Margot Blair Floral was spot on with the table arrangements and sweet daisy crowns.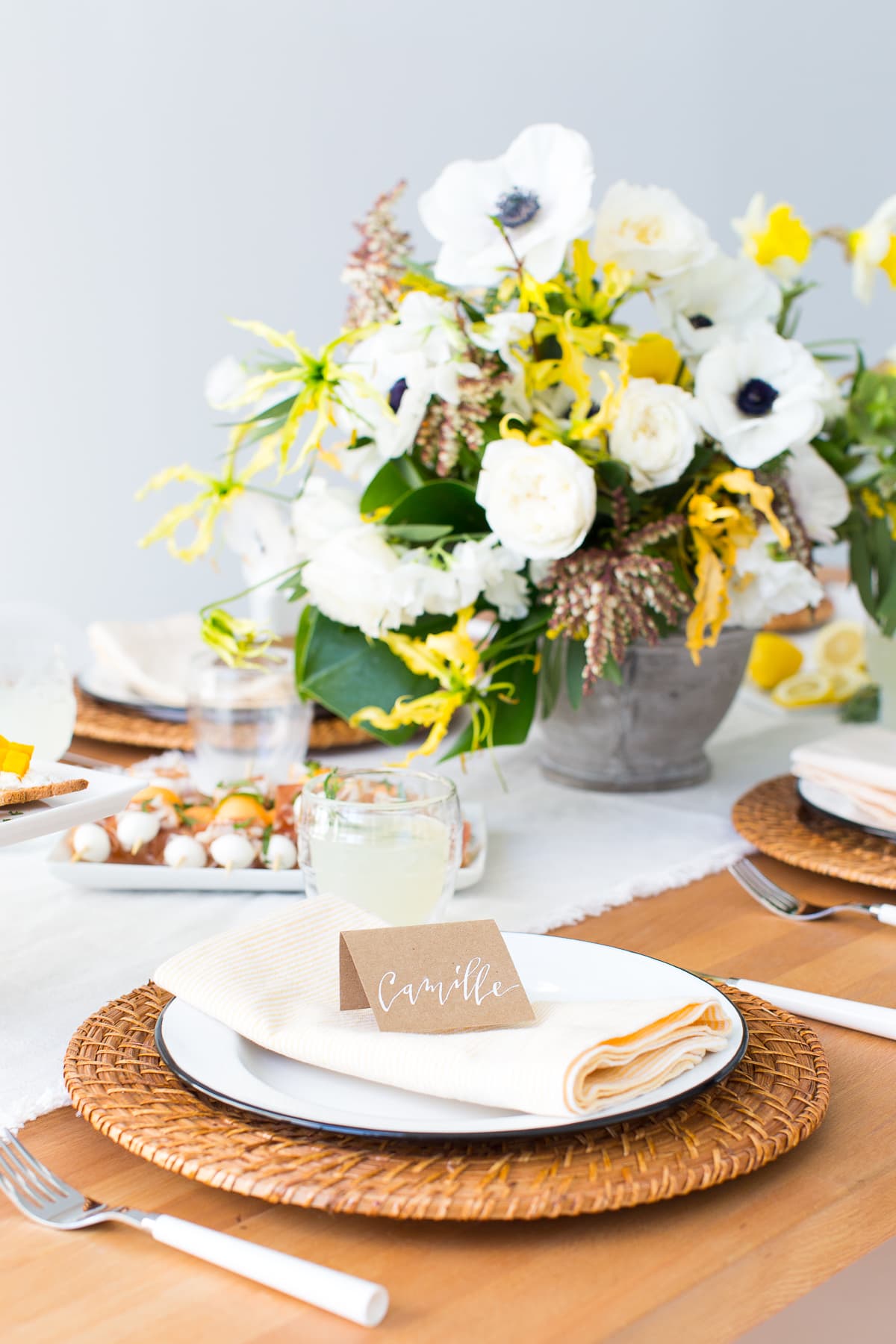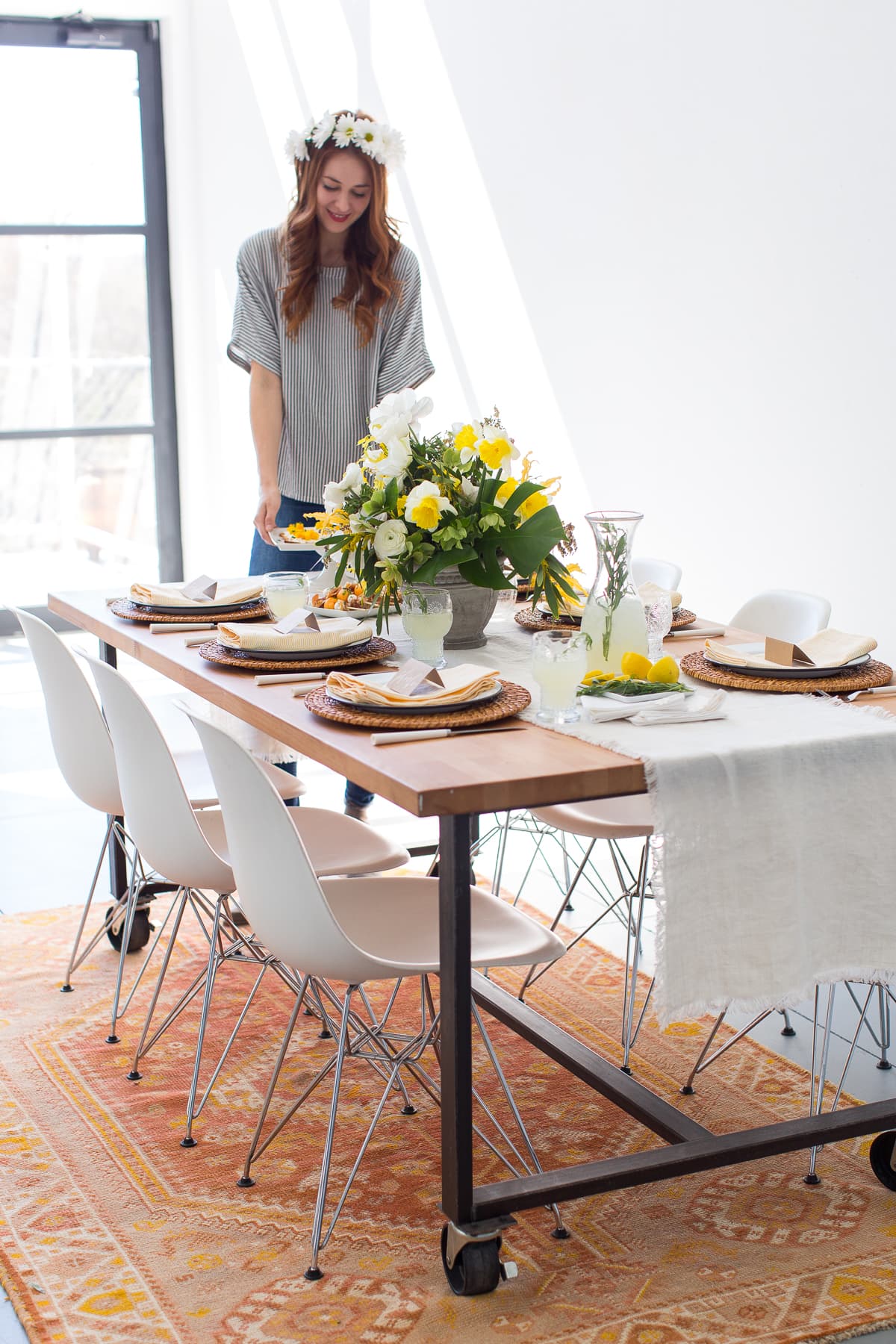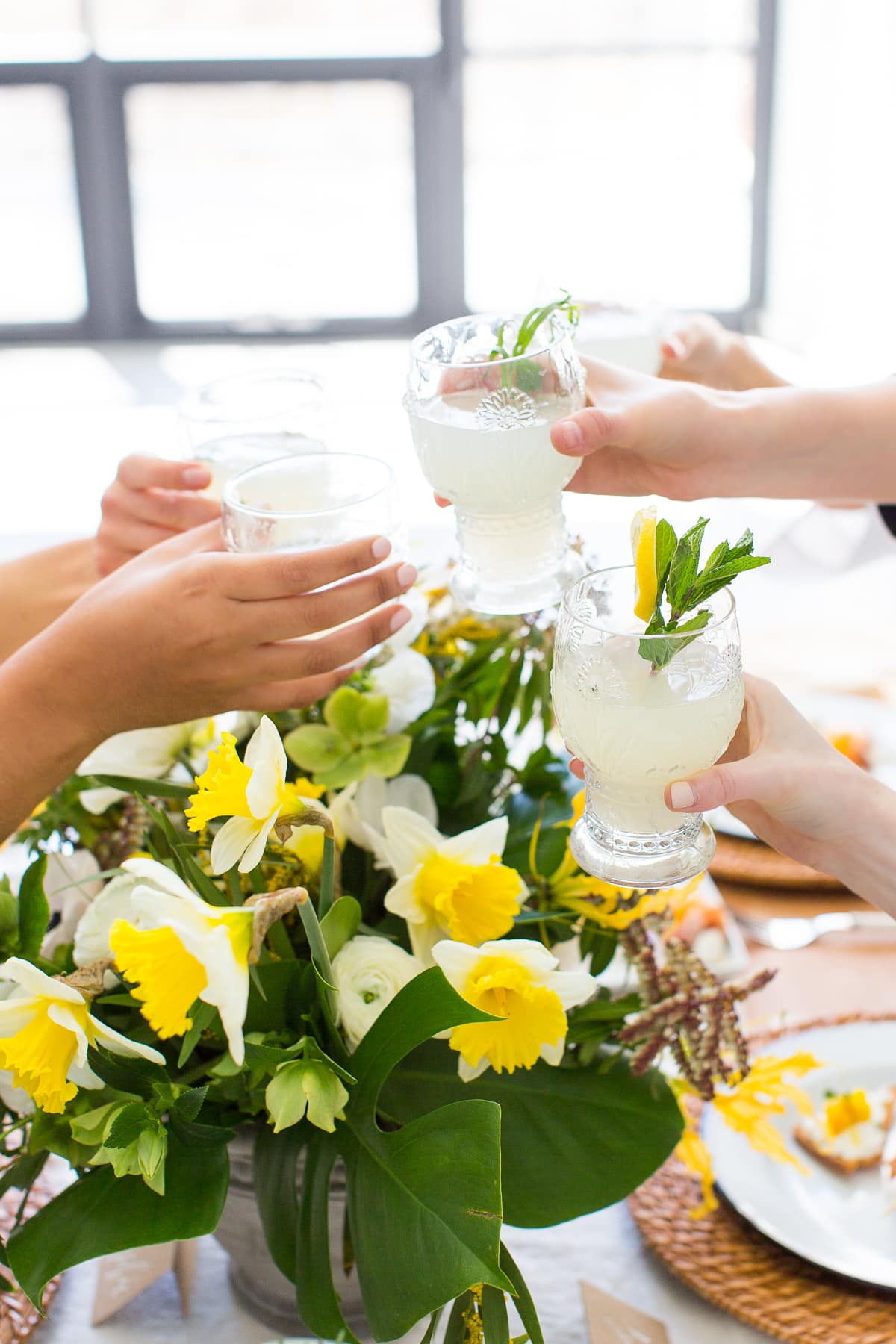 The Appetizers And Dessert
For simple bites with seasonal ingredients, Camille made Prosciutto and Melon Skewers, Golden Beet and Goat Cheese Toasts (my favorite from the day!), and thyme lemonade
Of course sugar is in the name so we also served Blood Orange Upside Cake and DIY Easter Wildflower Macarons, which we painted after dessert.
I love the idea of having a simple, fun project to do during a dinner or get together to make new memories during holidays (or especially when you need an icebreaker during the awkward ones), don't you?!
Admittedly, I've never been one to spend a ton of time decorating Easter eggs. So I like the simplicity of macarons!
I also secretly wanted to secretly roll up this gorgeous rug from Birch & Brass and bring it home with me. But apparently that's a guest faux pas.
At least, I have enough photos to pretend it's mine in public. I'm kidding..mostly.
Do you all have any favorites spring/Easter traditions? I'd love to hear them!
Modern Spring Tablescape Sources