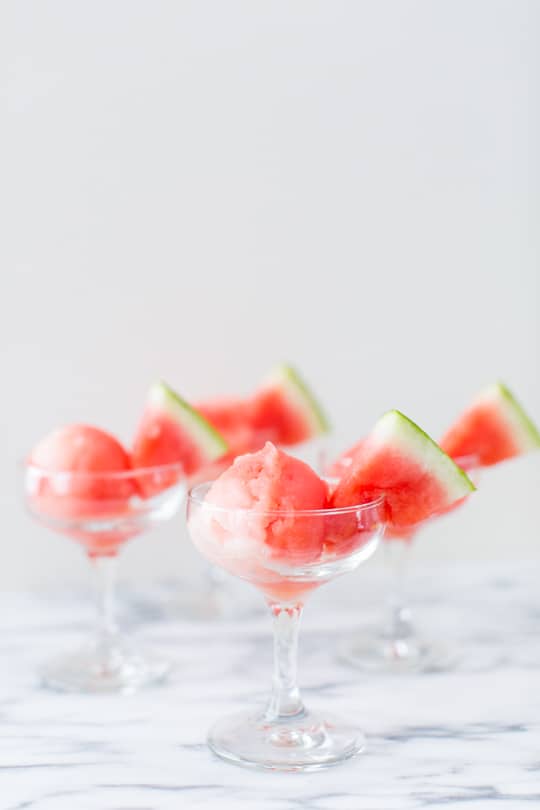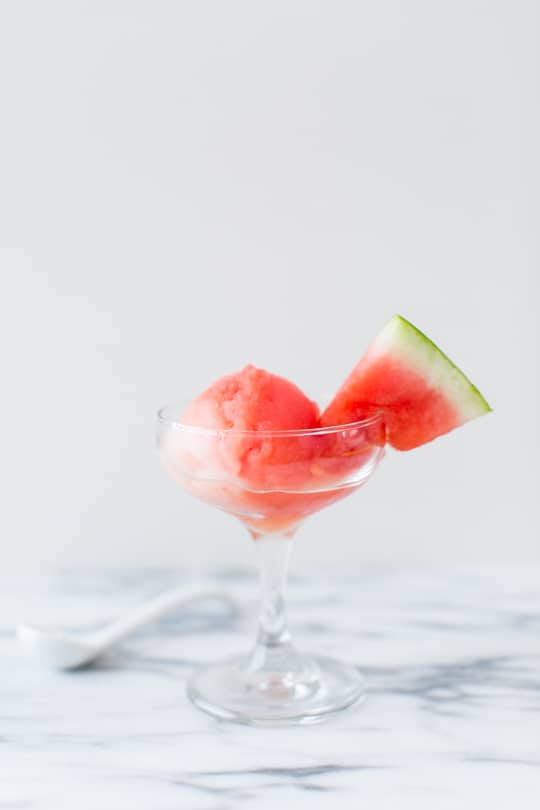 photos by Jared Smith
Well if there is one thing we can all agree on here, it's that I don't need to explain my problem with an incessant sweet tooth. I even named the blog after it, for crying out loud. The good news is that no tears will be shed when it comes to summer and this low calorie spiked watermelon sorbet recipe! No ma'am! Thanks to Skinnygirl® Cocktails , this little piece of heaven only has about 60 calories per serving!
This is what I like to call a no regrets beach drink, since you can have the whole ice cream maker to yourself if you want, and it still beats a margarita in numbers. I have plenty more ideas up my sleeve for this collection, but for those of you in Houston, mark your calendars for September because we'll be hosting an awesome (and free!) DIY event for local Skinnygirl® Cocktails Tastemakers at our studio!…

Ingredients (yields approx. 4 servings):
4 cups cubed seedless watermelon (to make into a puree)
1 tablespoon fresh lemon juice
3/4 cup of water
3/4 cup Sugar free simple syrup (buy it pre-made or you can make your own)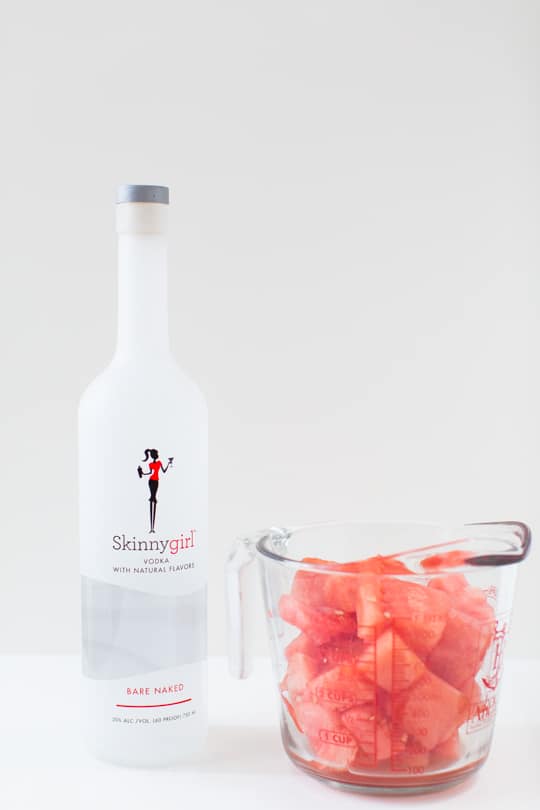 Be sure that all of your ingredients are chilled to start with so that the churning process moves much quicker! Then to start, puree the watermelon and add in the lemon juice once it's nice and smooth.
Pour your watermelon puree and lemon mix through a sieve (to avoid any seeds in your finished sorbet, but you don't have to do this step if you don't want!) into a larger bowl, then add in the water, simple syrup, and vodka, and then give it a quick stir.
You'll churn this mixture according to your ice cream makers specification, until frozen through.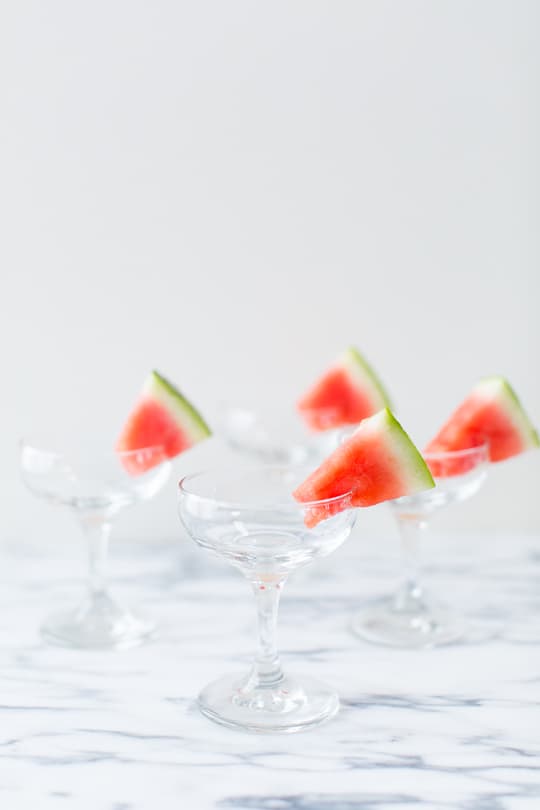 You can serve it immediately with cute little watermelon triangles, or save it in an air tight freezer container for several weeks!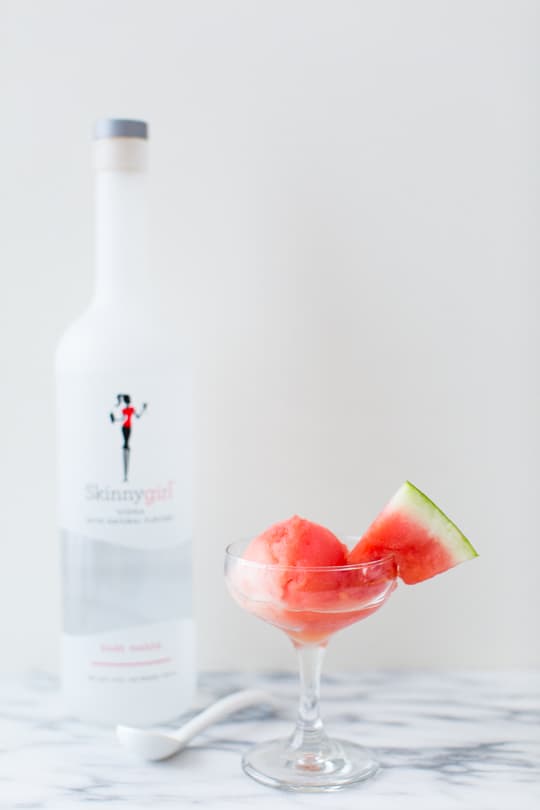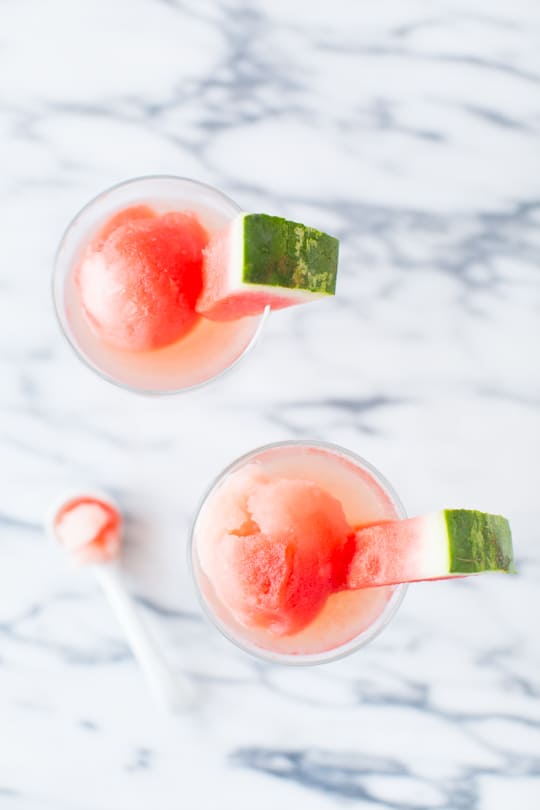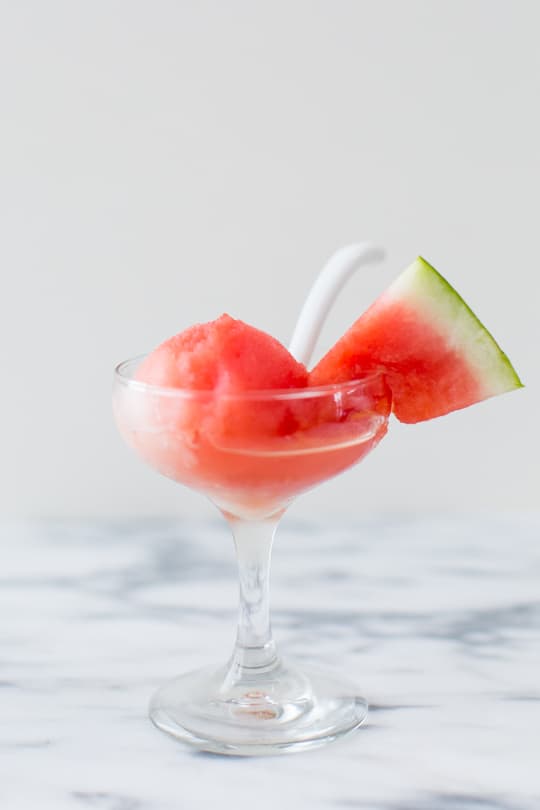 What do you think, would you all make these for your next poolside party this summer? I'm telling you, they're super delicious! Even Jared was willing to power through the girly presentation to have one, ha!
If you want to stay up to date with Skinnygirl® Cocktails Tastemakers to be able to attend our event, you can sign up for more info here!
This post is sponsored by Skinnygirl® Cocktails. Thanks so much for supporting the brands that keep bigger and better DIY's and even sweeter sweets coming straight to your inbox everyday!
Skinnygirl® Cocktails is a registered trademark of Jim Beam Brands Co. ("Beam") and is used with permission. The information, comments and ideas expressed on this website do not necessarily reflect the views or opinions of Beam, its affiliated companies or any of their directors or employees. Beam does not sponsor, authorize or otherwise endorse this website.