Sharing our finished guest bathroom makeover…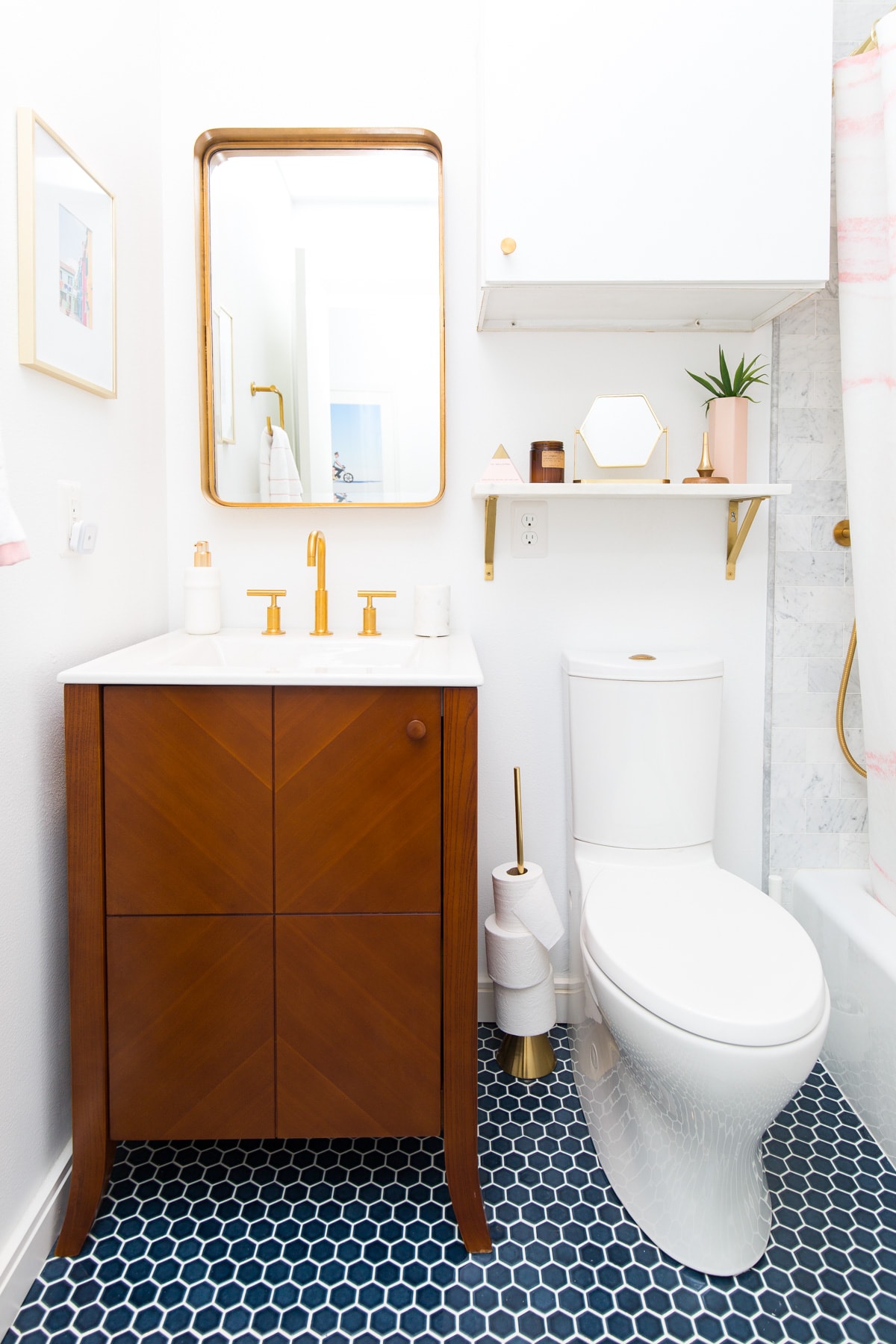 Just when you guys thought we were finally done with renovations…muahaha!
But for real, we are actually done with the major home construction because that was the only way to avoid me needing to be admitted to a mental health facility if we didn't get the house finished before baby.
Now we're finally getting around to finishing up the little details after the big overhauls and it feels so good!
The before and after of our guest bathroom makeover was by far our biggest, small project. This small 6×8 foot space got a major update after gutting the whole thing.
In case you're wondering why there are some slightly wonky photo angles, that would be because of just how tiny this room is.
Having it upgraded has been such a nice change for having guests over. Which if you've had a child, then you know just how many people are stopping by when it comes to visiting the new baby.
If you missed the original design inspiration and before post, you can catch those right here!
I'd say the after photos look almost identical to the original design mockups, don't you?! And the previous owner's horrific textiles, yikes. So bad…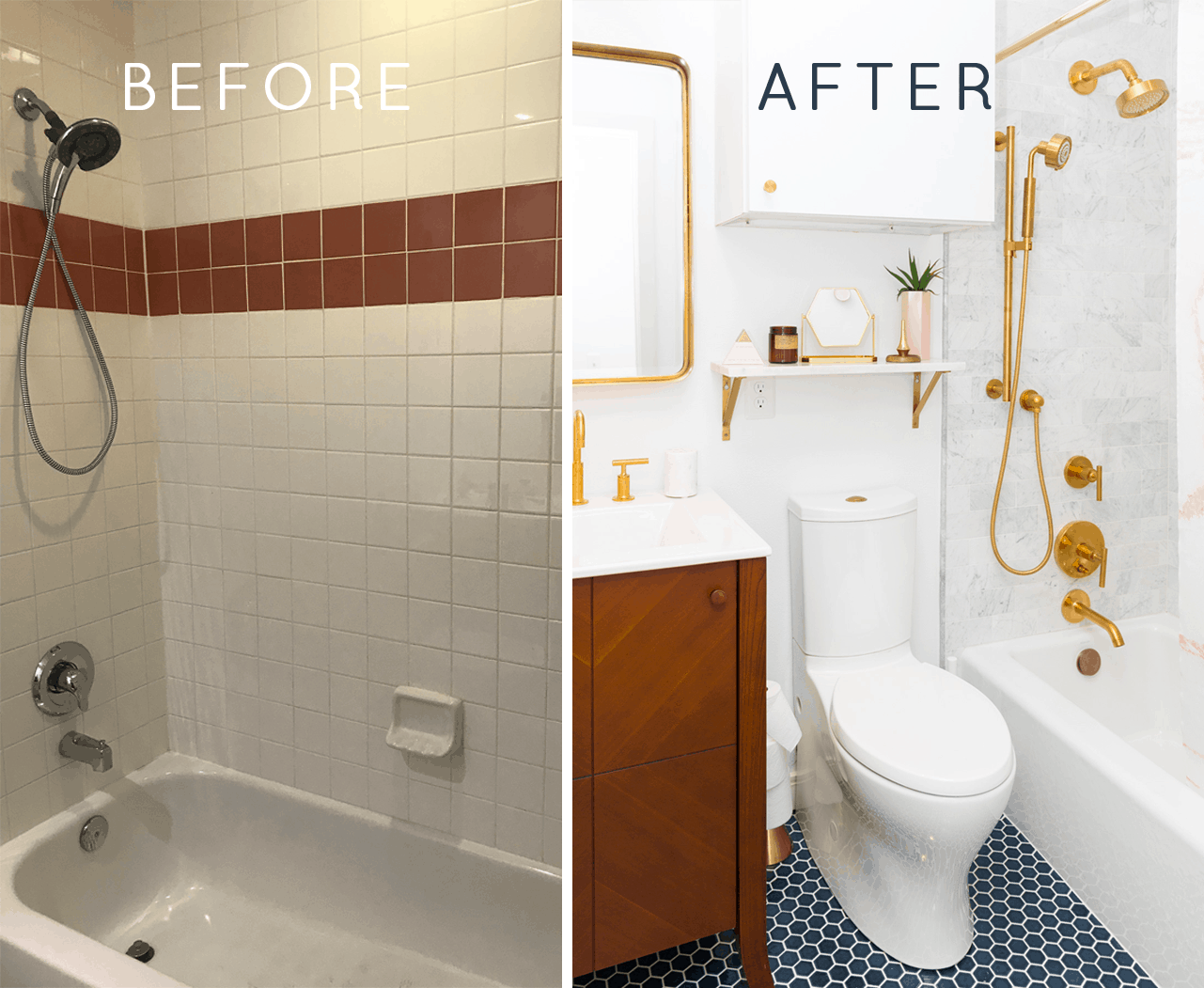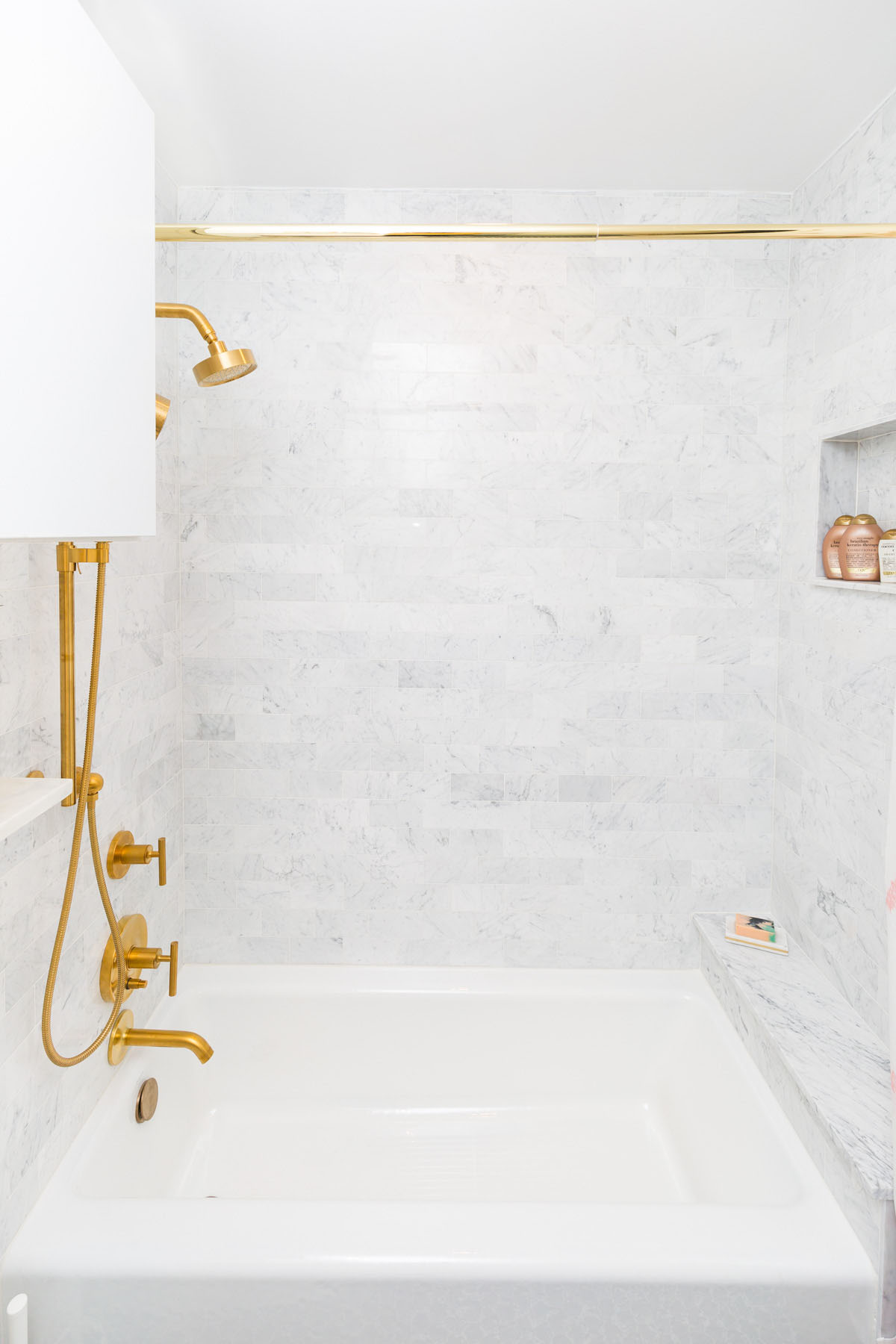 We didn't relocate anything in the bathroom. But the guest bathroom makeover still got a complete overhaul since the previous fixtures were all very worn down and basic.
We even replaced the old tub with a modern porcelain alcove tub so that everything felt equally upgraded.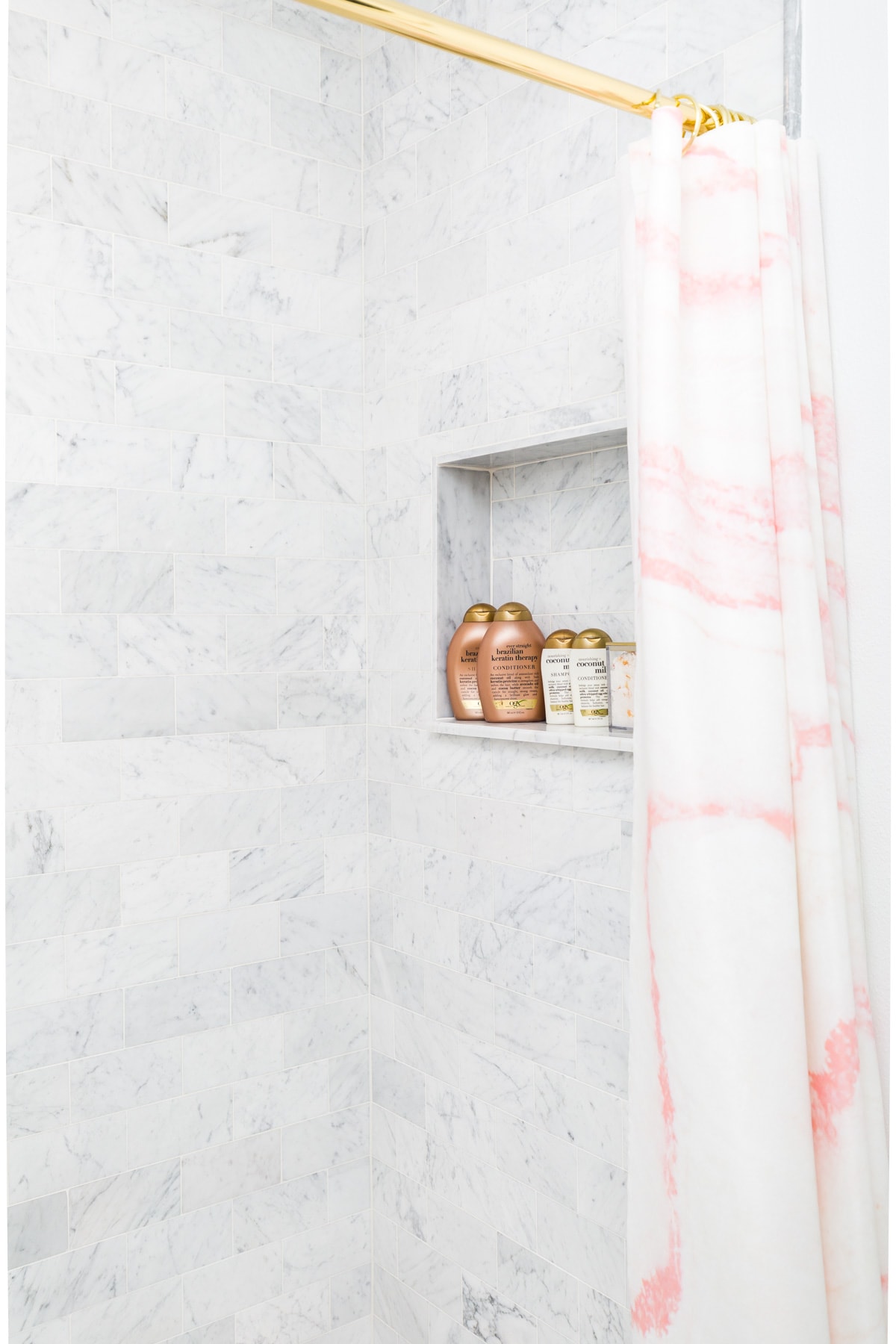 Guest Bathroom Color Scheme
For those of you who chimed in on our pale pink marble shower curtain debate, I love the way it turned out if the final space!
I stuck to the marble, gold, pale pink, and navy theme when it came to chooses the accents.
I'm so glad we went with the navy hexagon tile floor to mix things up a bit from our master bathroom renovation while still going with a similar overall vibe.
The fixtures are all still from the Kohler Purist collection for the shower system, sink faucet, towel hooks and hardware that we used in our master bath to keep the brushed gold cohesive.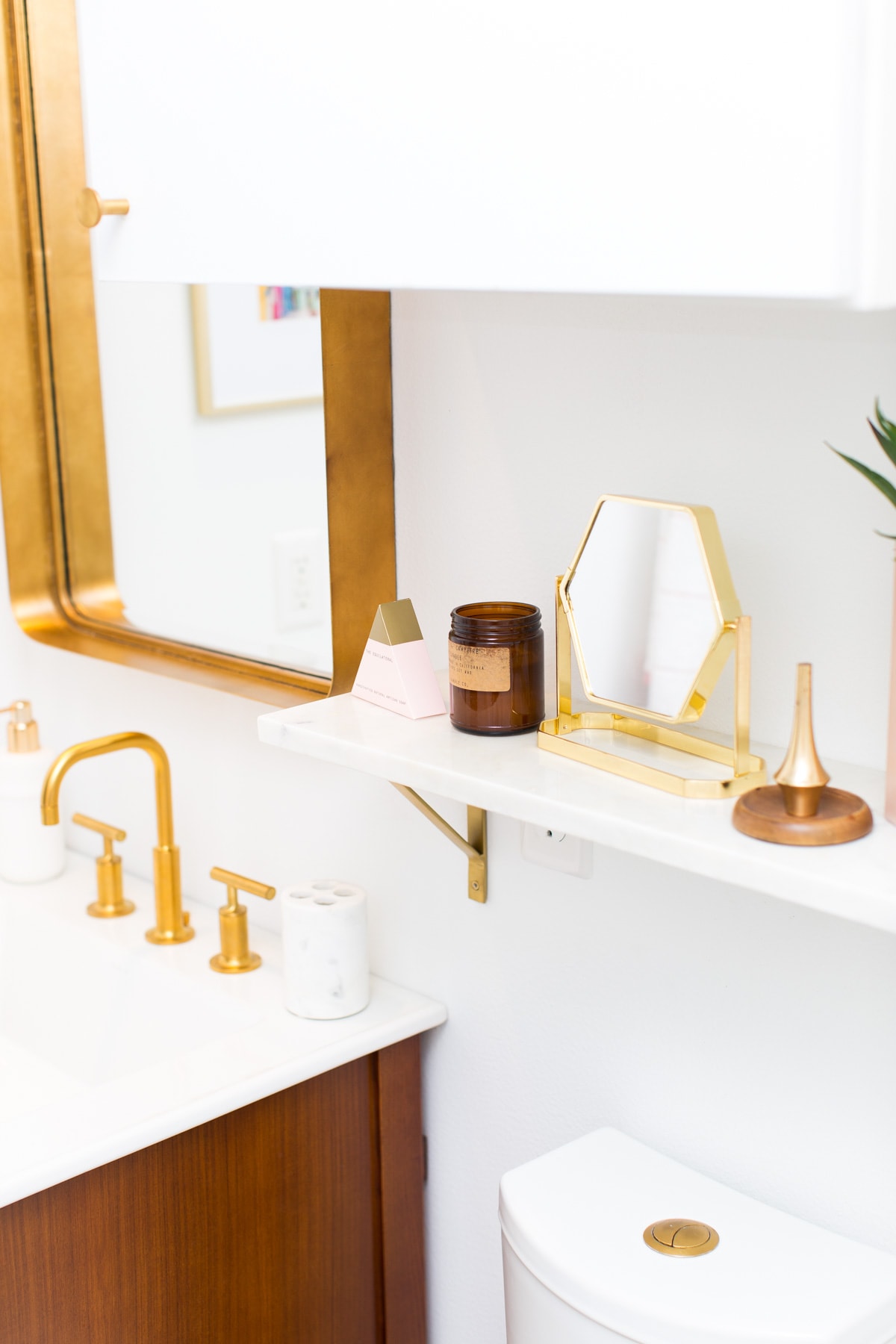 How To Add More Functional Touches To A Bathroom
We also added an outlet and wall shelf above the toilet to make the space more functional for guests to get ready in since the vanity and sink ledges are so small due to the space constraints.
I HATE going to places that have no outlets or counter/shelf space for sitting toiletries on!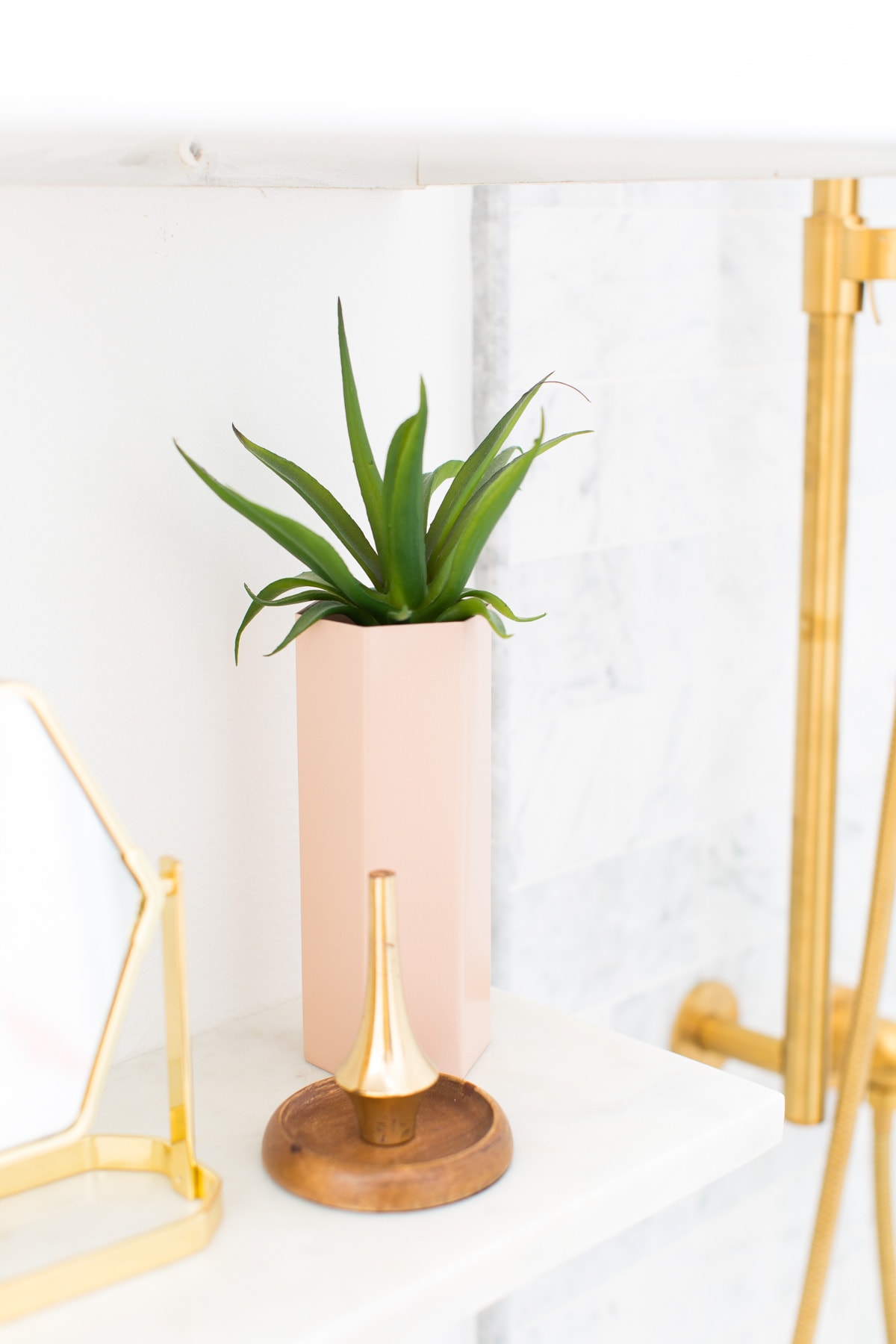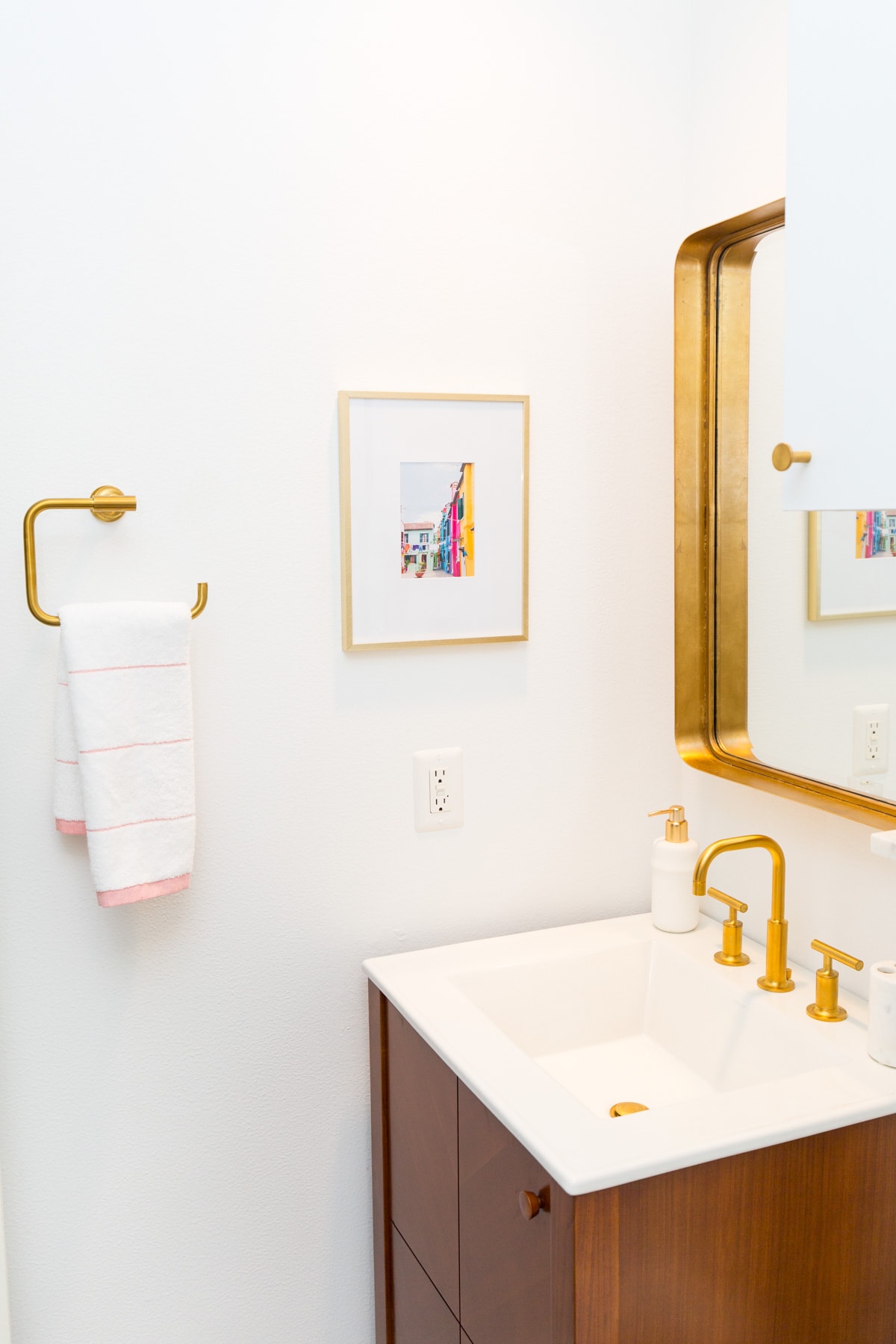 Overall, it's quite a big change in such a small space, don't you think?! I love the way the guest bathroom makeover turned out and am SO so happy we got this room renovated before baby girl arrived.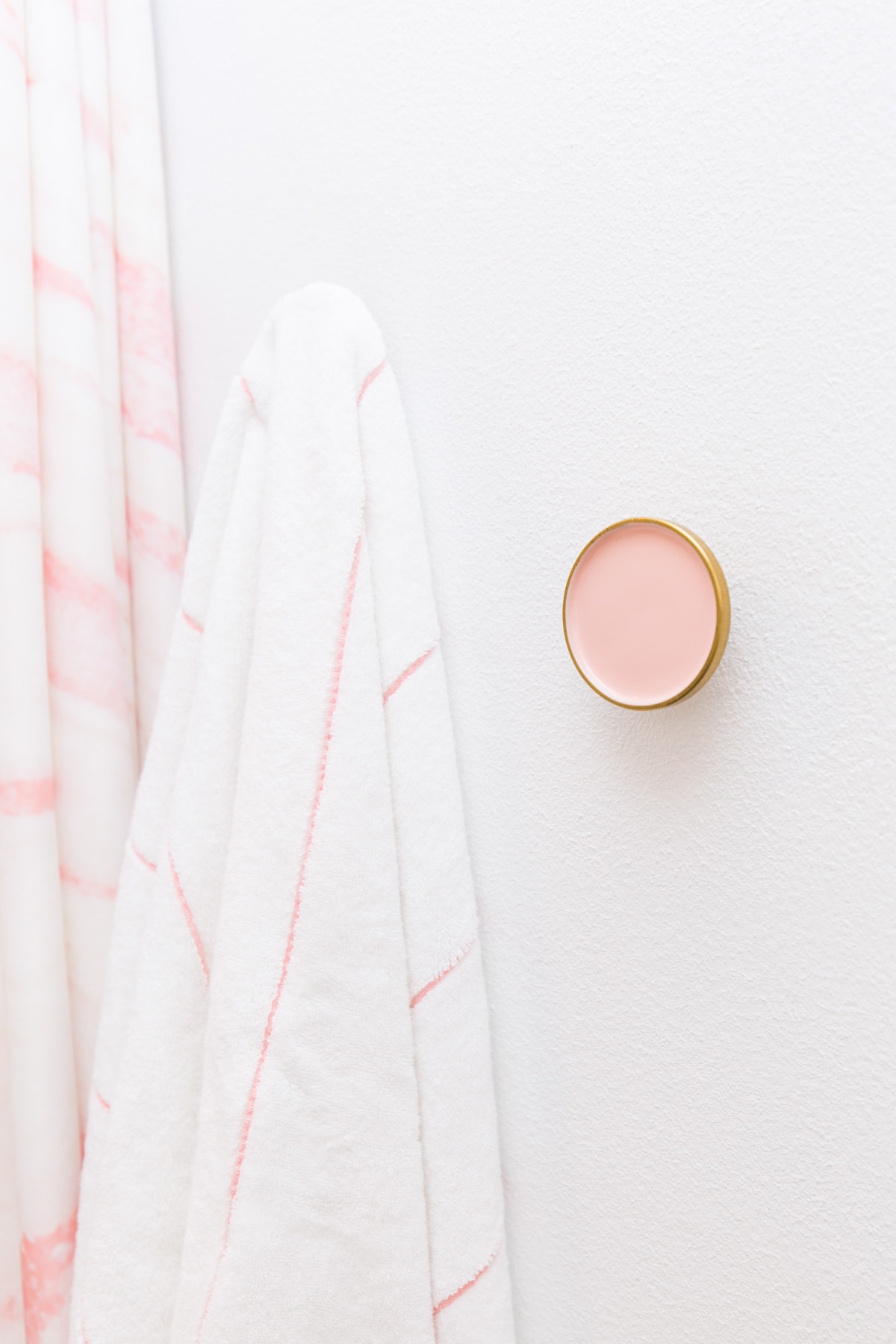 Guest Bathroom Makeover Sources
And a huge thank you to Kohler and Wayfair for sponsoring most of our bathroom renovation elements!