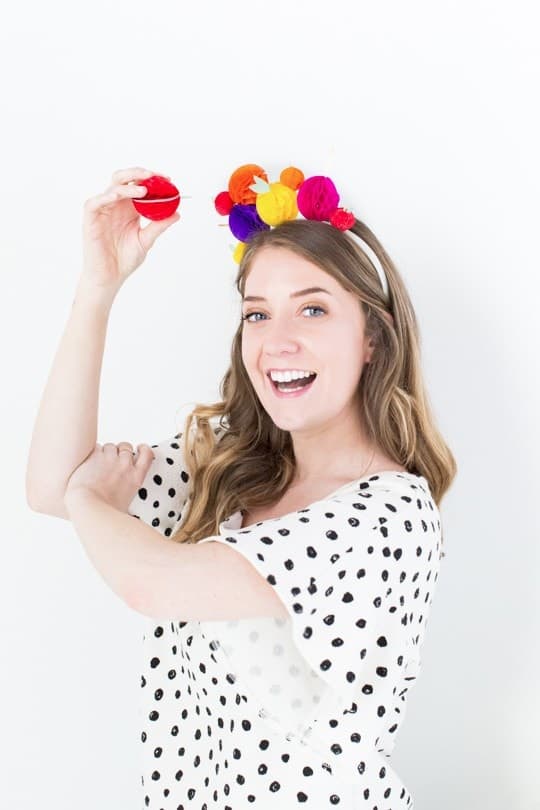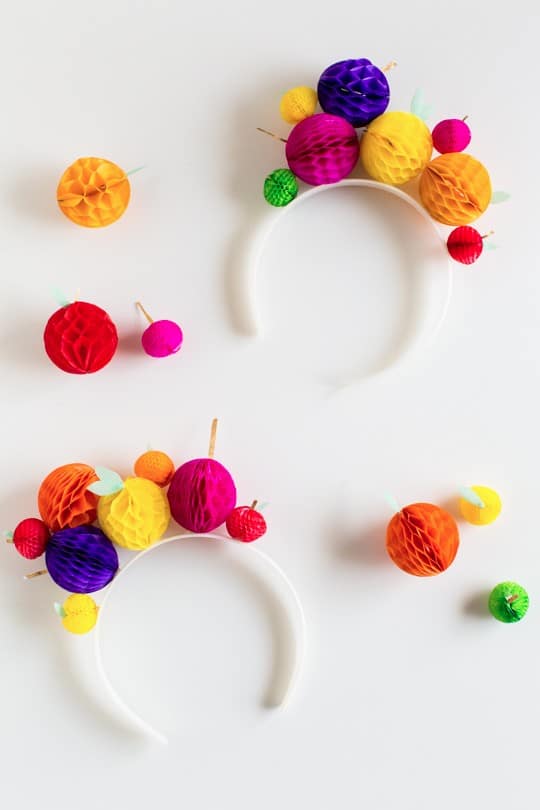 I accidentally stumbled on this Chiquita Banana inspired fruit headband idea when I was trying to come up with an easy craft idea for a Halloween party last month, and I kind of loved the way it turned out in practice runs so I decided to share it with you! And in case you're the kind of gal that plans her Halloween costume the day something calls for one (like myself), this is the perfect last-minute costume idea for you! That is if you have small honeycomb tissue balls lying around your house anyways..
Also, I wish I could tell you this was not a natural pose for me to make while modeling my crafts, but I actually felt really at home with myself. I'm not sure what that says about me as a person, but mostly I'm just happy to have justified this unnecessary Anthropologie polka dot shirt purchase yet again.
Materials:
2″ tissue balls in fruit colors
Gold, brown, and mint green construction paper
Scissors
Hot glue and glue gun
Headband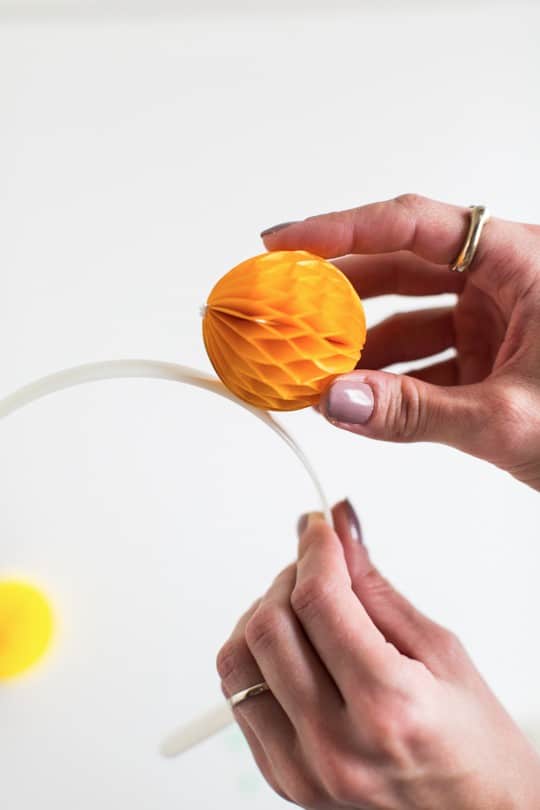 First, hot glue the honeycombs to the headband in a grouping that you like. You can make your "fruit" headband as big and loud as you want it to be!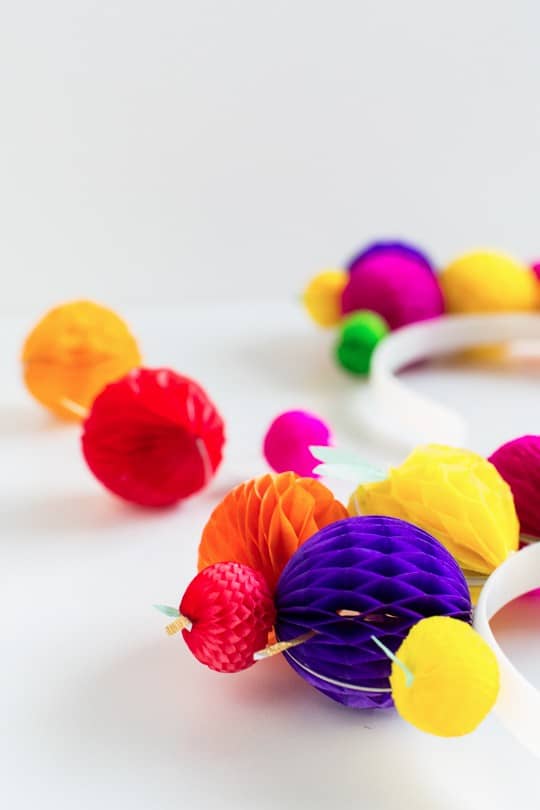 Once you have the honeycombs placed, cut stems and little leaves from the paper to glue onto the honeycombs at different angles to help your fruits take shape.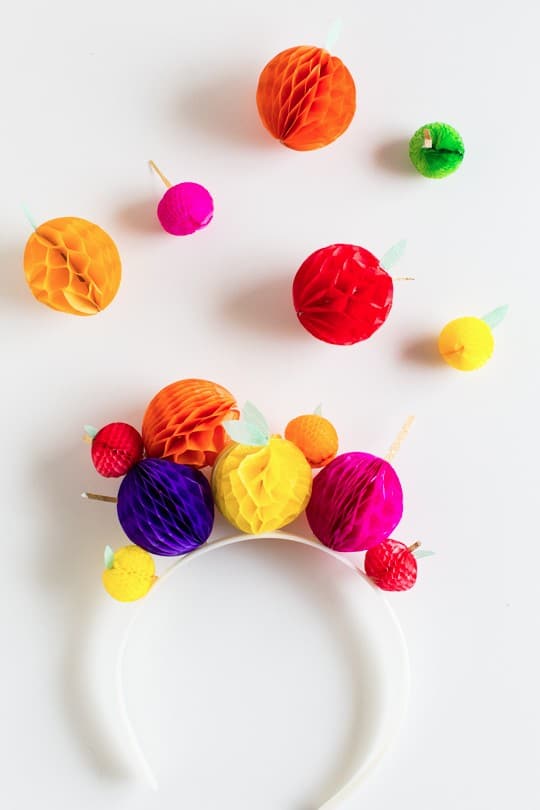 I put gold stems on the pink and purple ones to look like cherries and grapes, and then used little leaves and stems on the red for apples, and just leaves on the orange and yellow for lemons and oranges!
Combine your headband with a frilly sleeved shirt, yellow dress, or (dare I say) tube top and long skirt and you're all set!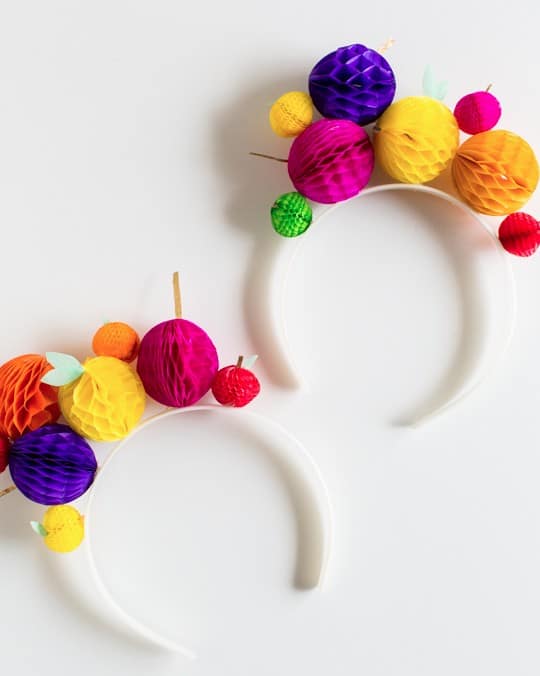 Once you get rolling you'll end up making enough mini fruits for all of your friends, in which case you can use peer pressure to make all of your friends wear one, too!