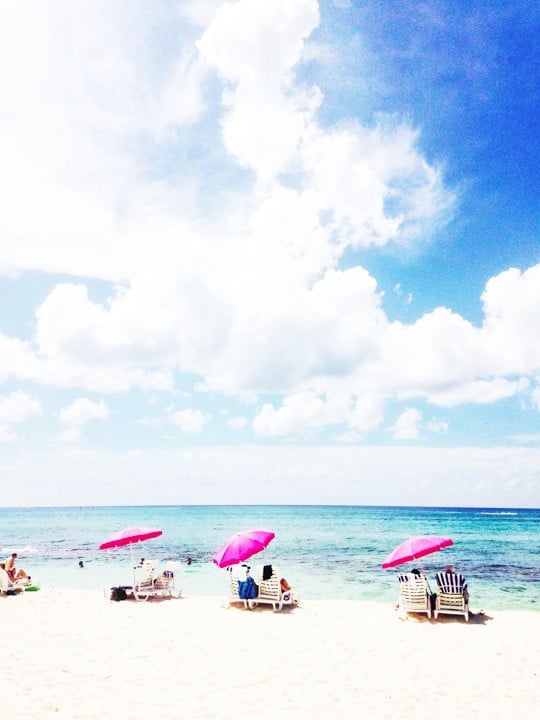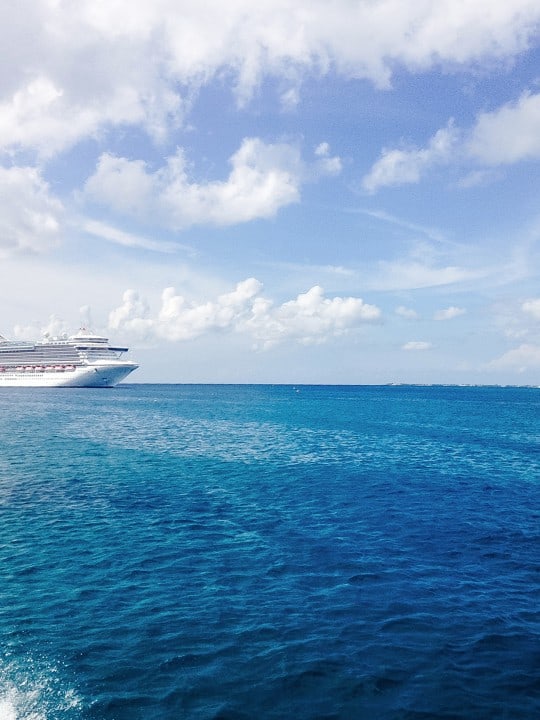 Obviously I survived my first cruise after ranting about my travel woes here (thank you for the advice and kind words!), and I actually really enjoyed myself! Then again I tend to always enjoy myself when my days aren't filled with emails and scrambling around, but hey, it was fun nonetheless.
We got lucky with gorgeous weather and calm seas for the first two days on our cruise to the caribbean with Princess Cruises, which I think helped me a lot with my being concerned about sea sickness since I'm pretty much the queen of motion-sickness. You're talking to the girl who had to walk off the 4-D Harry Potter movie ride and excuse herself among a swarm of three year olds. I did keep Bonine within hugging distance at all times and took it before bed every night after my friend Laura recommended it (thanks, La!), and I would totally encourage anyone nervous of being seasick to do the same!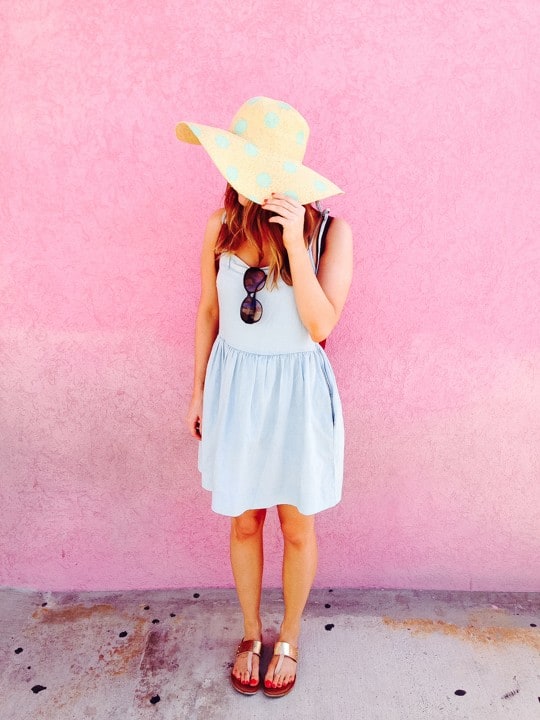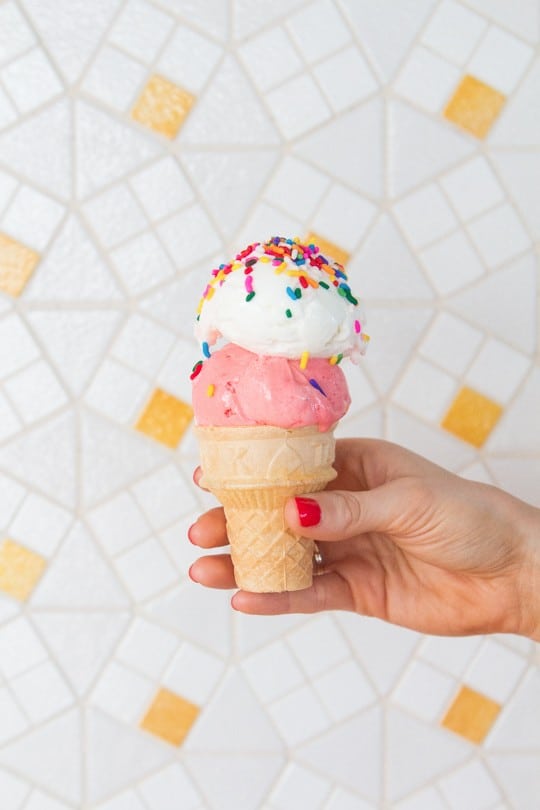 Since neither Jared or I had been on a cruise before, we spent the first day just getting our bearings and booking our excursions and spa appointments for the week. I can honestly say that I would only want to go on cruises with a balcony room now. Maybe that just makes me spoiled after the Princess Cruise, but being able to sit on the balcony and wake up to it every morning was the best part of the rooms, hands down.
I also forced Jared's naturally skinny self to take the stairs with me almost everywhere because we ate NONSTOP. I mean, I thought I had dessert frequently in real life, but this gave it a whole new meaning. The cruise ship also has it's own chocolatier so it was practically mandatory to try everything, right?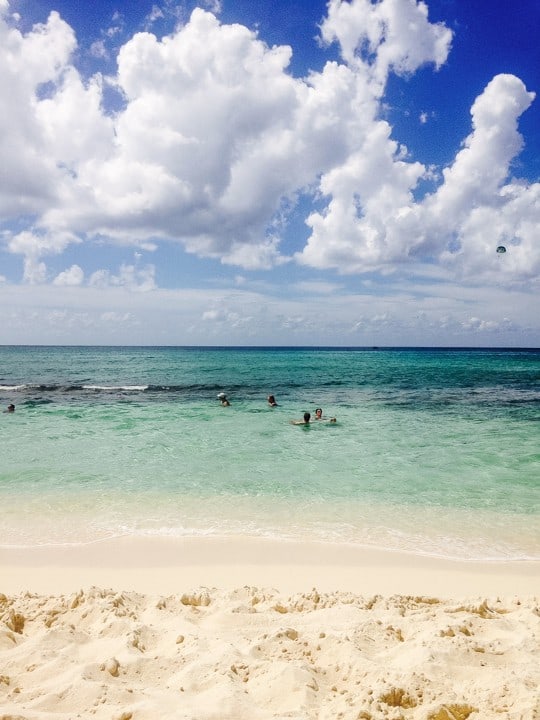 For the excursions I realllllly wanted to do the Scoot Coupe in Cozumel (to make all of my four year old Barbie car dreams come true) and Seven Mile beach in Grand Caymans, but we ended up doing the ATV tour in Cozumel instead because of the rain.
The ATV's ended up being a happy accident after all because it was a blast after I finally overcame the embarrassment of being the only one dressed for the mall instead of for mudding since I didn't realize Scoot Coupe was canceled until after we got off the ship. Luckily my Ron Jon's Cozumel pulled through for me with these sexy, close-toed water shoes.
The Seven Mile beach excursion had some of the most beautiful water I've been to since Jamaica and I was loving it. I actually felt somewhat consoled about the fact that our Tulum trip at the beginning of the summer got rained out.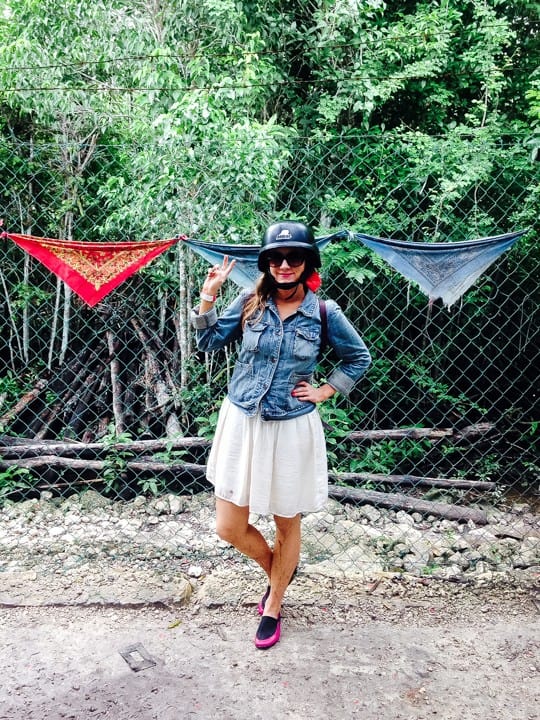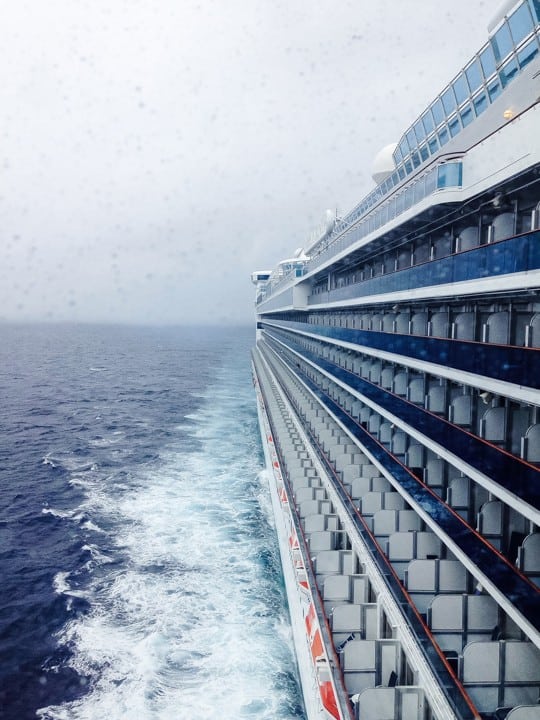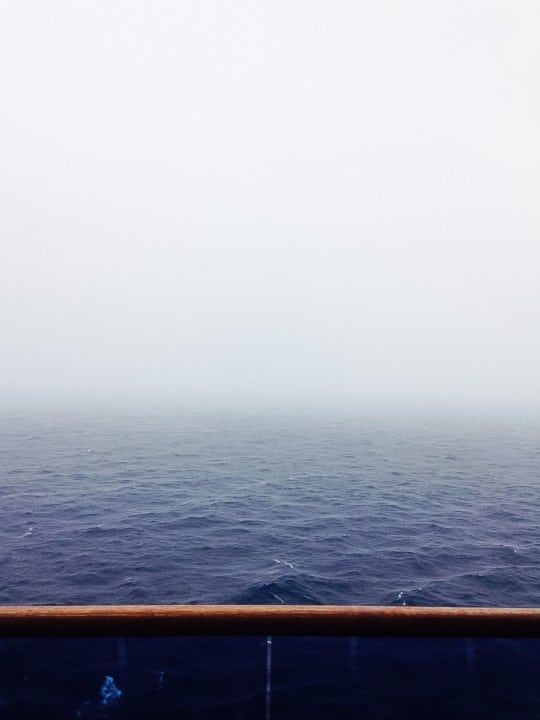 On the way back to Fort Lauderdale from Mexico we started coming into some stormy weather and even though I felt like I was sleeping on a waterbed that night, the sea looked so mysterious and beautiful that way. I mean, look at that photo. You can't make that up, people!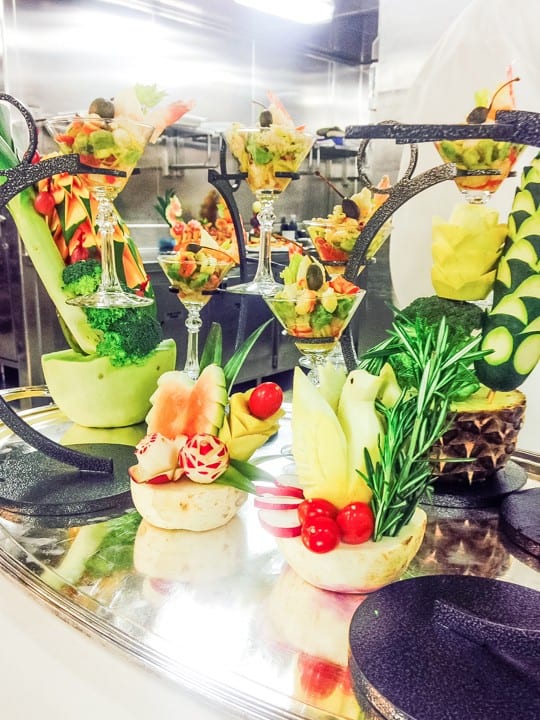 (This was the one moment in life where I regretted not having gone to school for fruit carving.)
\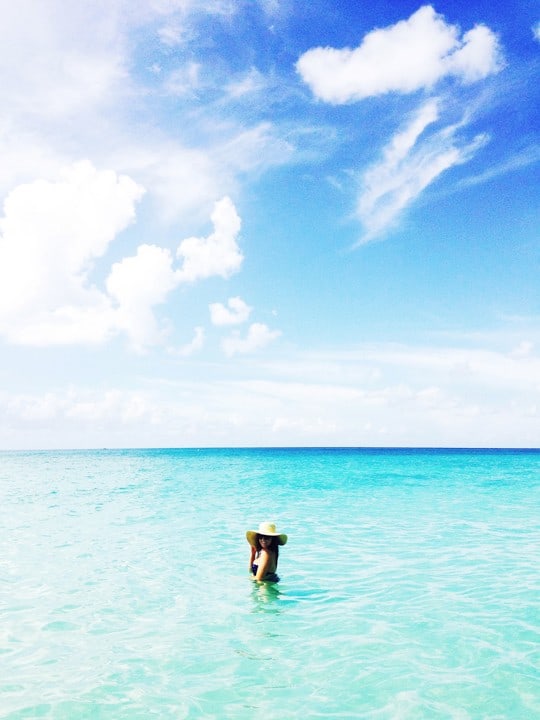 After all of this cruise business, I've decided I absolutely have to go on Baltic Sea adventure next. I feel like it would be the perfect way to visit lots of European cities without the stress of navigating to each of them in shorter time period. Have any of you been on a cruise you absolutely loved? Spill the details!
This post is made in partnership with Princess Cruises. Thanks for supporting the brands we love that allow us to bring you bigger and better content! For any of you new to cruising like I was that want more info, see here!