DIY Wooden Birthday Cake — This DIY Wooden Birthday Cake makes for a great long time staple centerpiece for birthday parties or providing an evening ambiance at any party.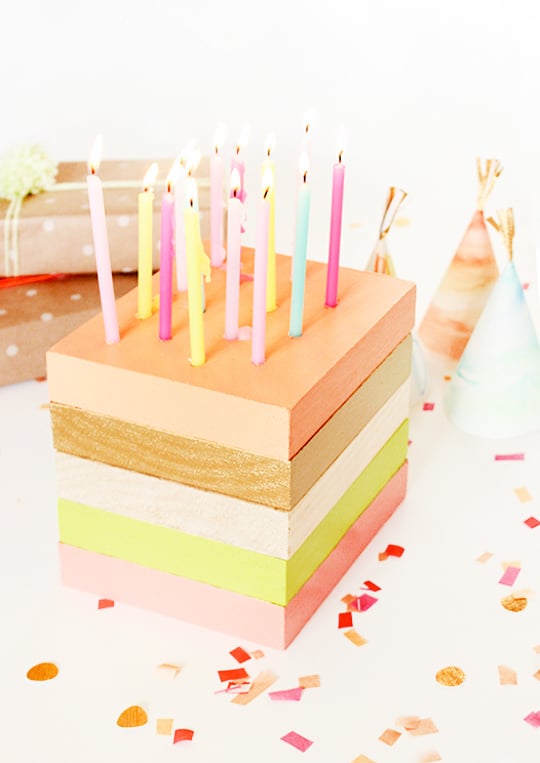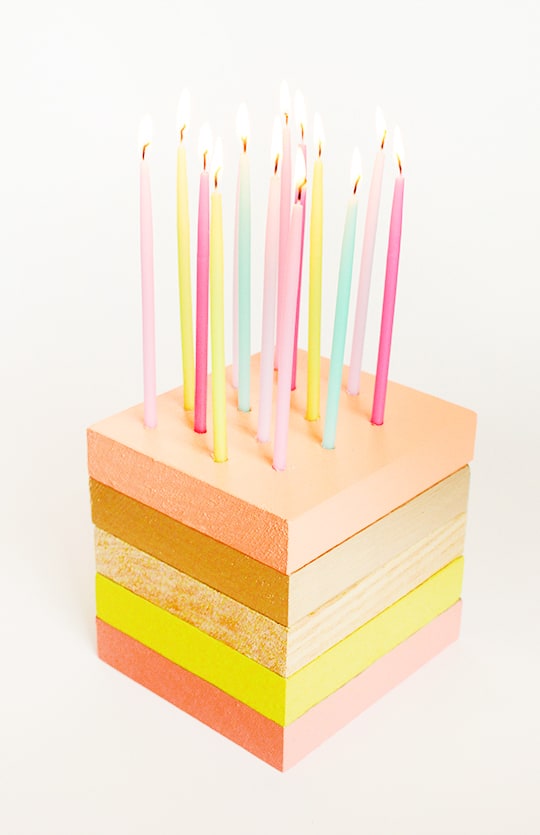 photos and project by Camp Pretty
Hello! Carisa from Camp Pretty here with a super simple statement party
piece. A painted wood birthday cake. (or candle holder, whichever you
prefer) A quick weekend project for a great long time staple centerpiece.
Great for a birthday party, placing it on a cake stand or evening event
to provide some ambiance.
Materials:
Wood boards (I used 5/8 Pine boards)
Paint (colors of your choice)
Mini taper candles
Drill & drill bit (1/4″ or 5/16" depending on your candle size)
Wood glue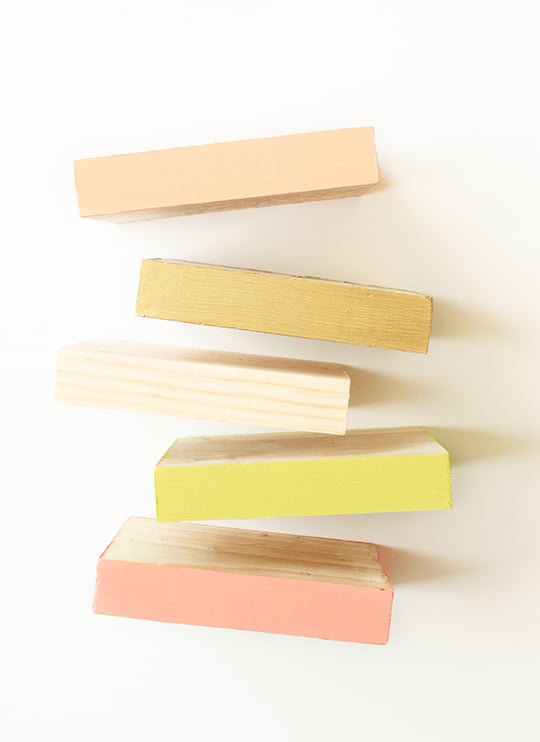 Before starting make sure all your boards are the same size. Unless you
are going to the jumping look, then just make sure to paint more then the
edges in step one).
Paint each board end. I did 2-3 coats on each depending on how well it
coated. I also choose to leave one board unpainted to show the wood grain.
You could also decide to stain the ends too. You will need to paint the
whole top of the board you choose to be on the top of the stack.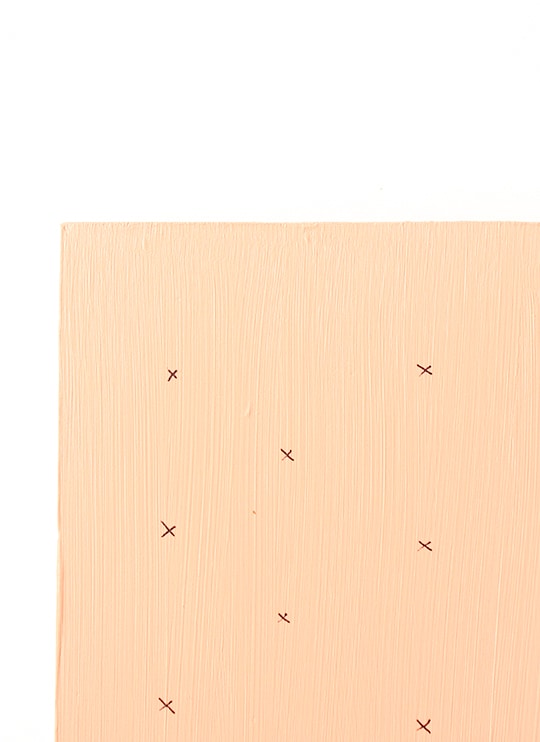 Once the Paint is dry decide how many candles you would like on the top
and make small marks where you plan on placing them, then drill straight down for each mark. I drilled in 1/4 inch, you can choose to go further depending on how far you want your candles to go in (of course you could do the drilling before you painted if you like, it
works either way!).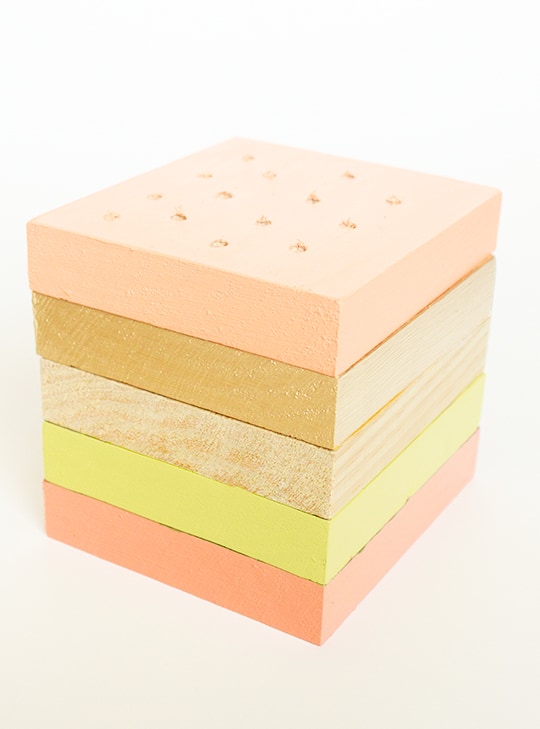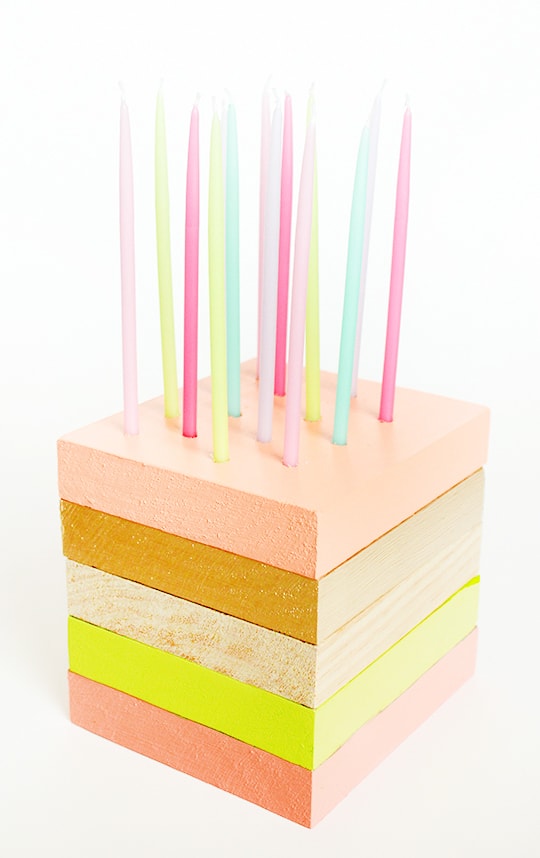 Glue the top of each board and place together. You don't need to use to
much glue just a simple zig zag will do! Clean everything up and place your candles in and light!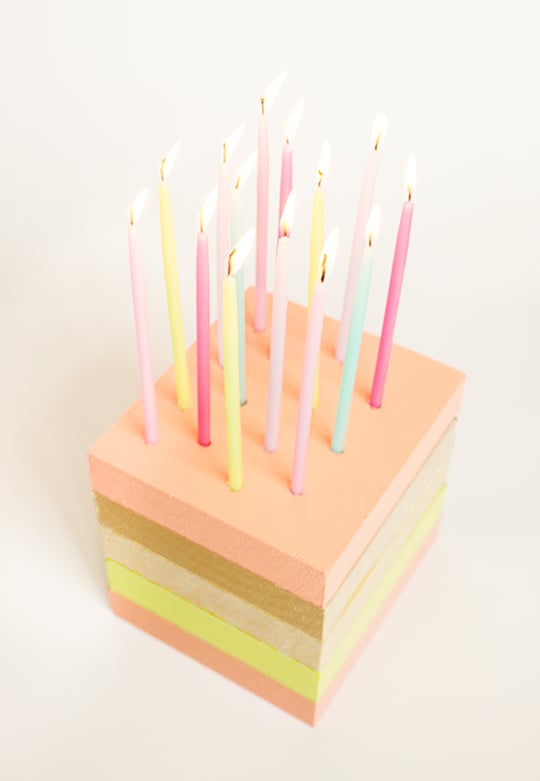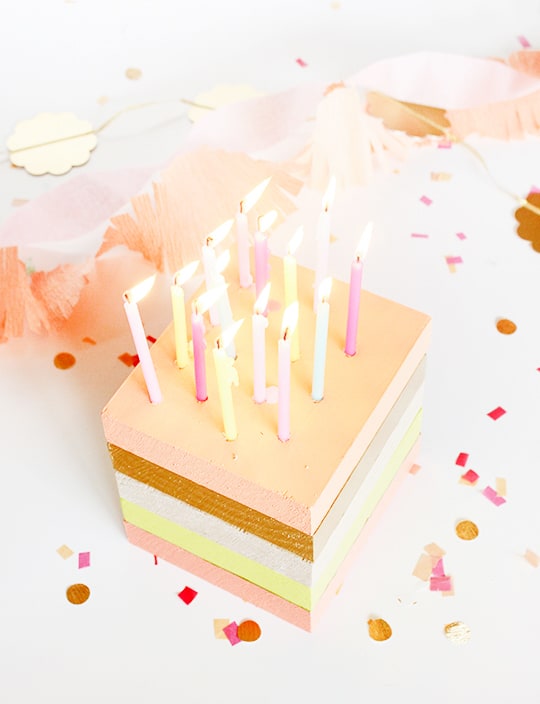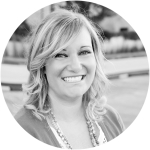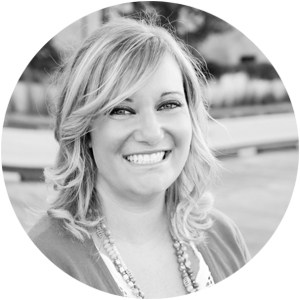 Carisa is an art director and designer who lives for all things pretty in Minneapolis with her husband Adam, daughter June and dog Riley. She's constantly thinking about her next DIY project, party plan, paper craft or what cute outfit to put on her daughter.