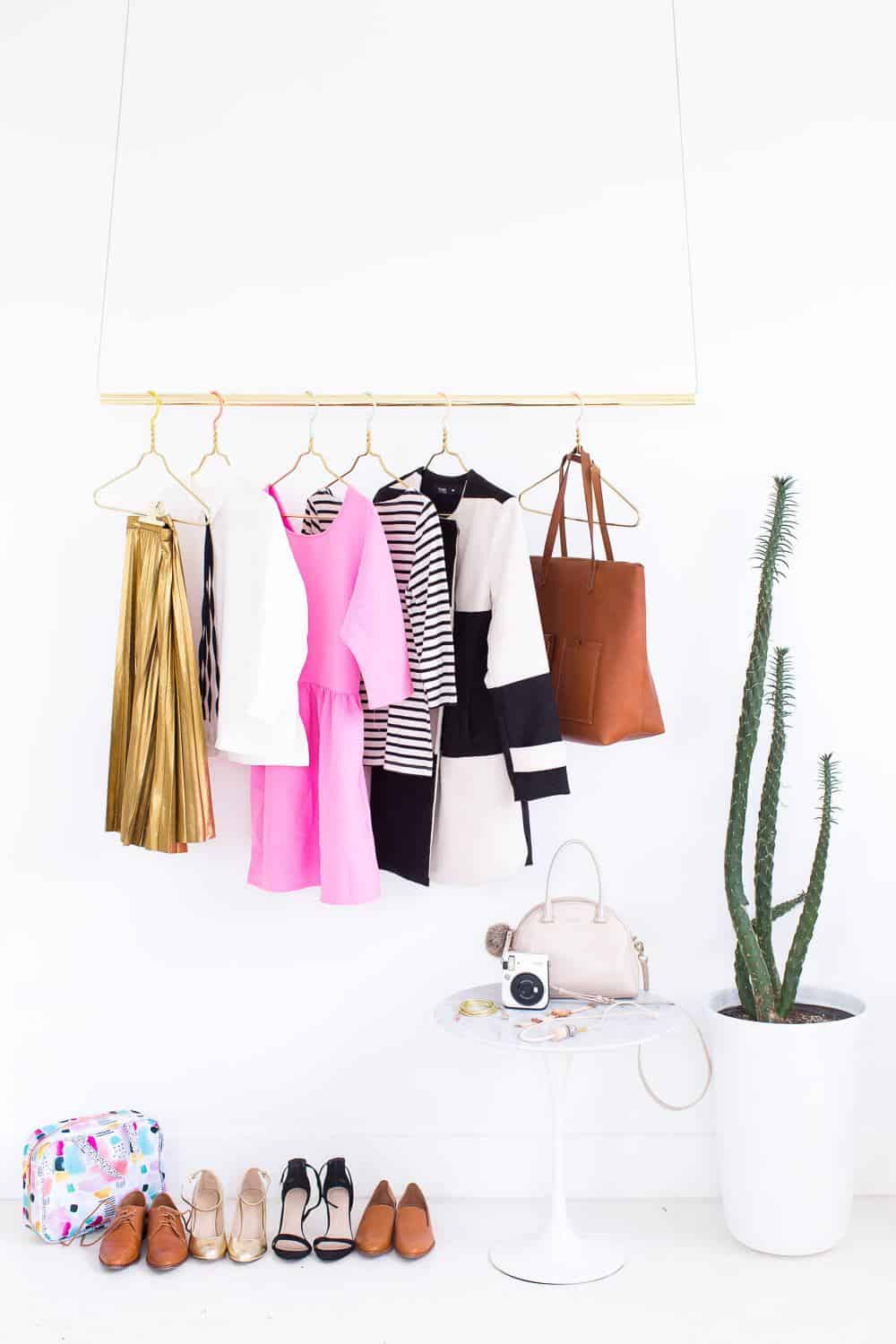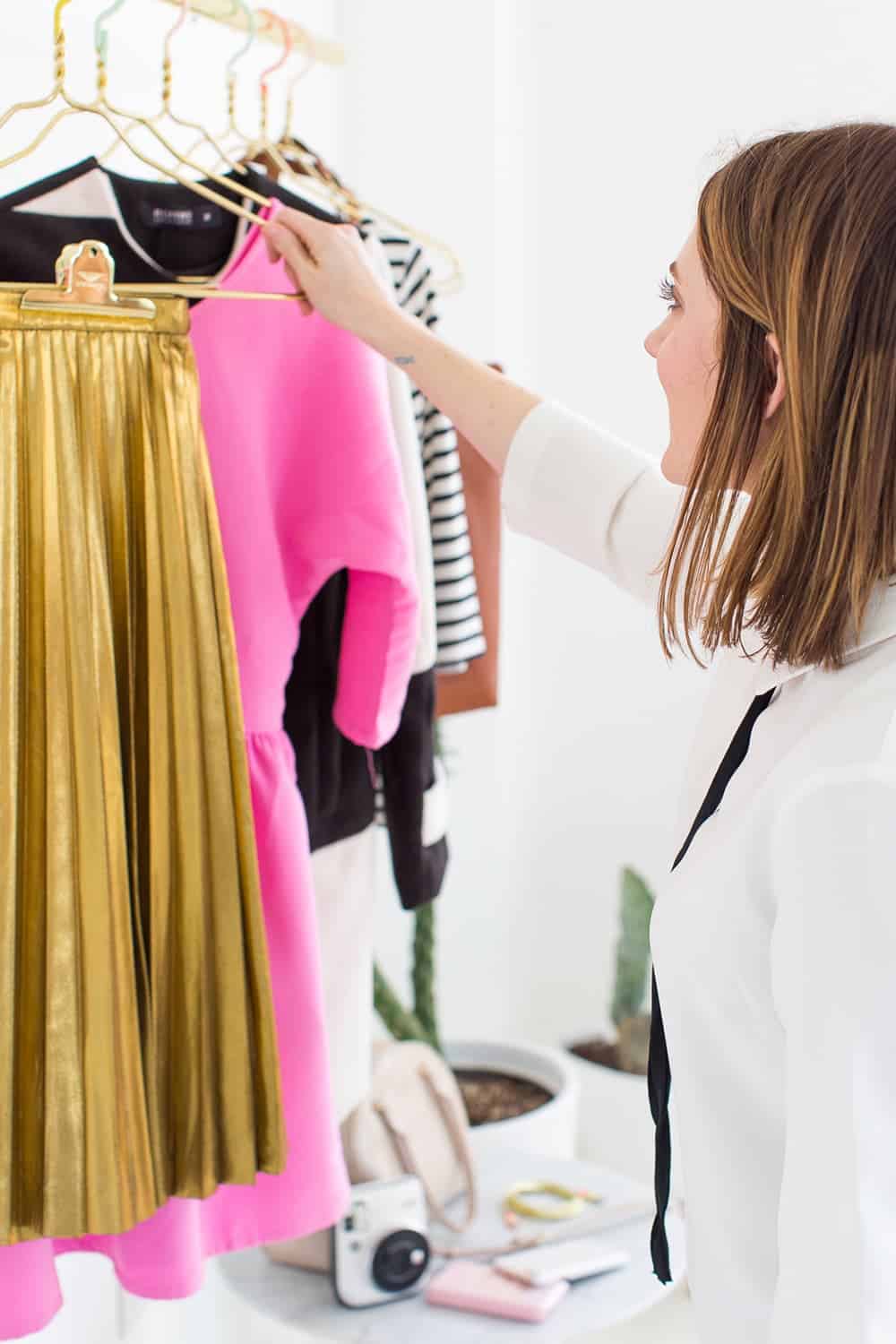 There are basically two types of people in this world: the people that can grab a bag and a handful of things and take off for a leisurely trip for a week, and then there are the people that would need a paper bag to breathe into and a stiff cocktail (or four) in order to even pretend to function that way. I just so happen to fall into the latter category, so I'm going to share with you how I keep my sanity while packing for trips just in case you're like me, too.
I'll give you this weekend for example: We're headed to Dallas for Create & Cultivate where I'll be speaking on photo hacks (so I'll be packing lots of props for the hands on portion of the workshop), we're packing for a full weekend plus headed to Las Vegas for a few days right after that for fun, finishing up blog posts so we have plenty of content for while we're out of the studio, and we're making lots of cactus macarons and custom keychain business card packs (which I'll be giving you a peek of later!) for the conference as well. That's a heck a of a lot of things going on, and about a million details too many for me to keep track of in my mind, so I've been using a FUJIFILM INSTAX® Mini 70 to keep everything tidy and accounted for.
Now if you're a visual memory person, you're going to love this!…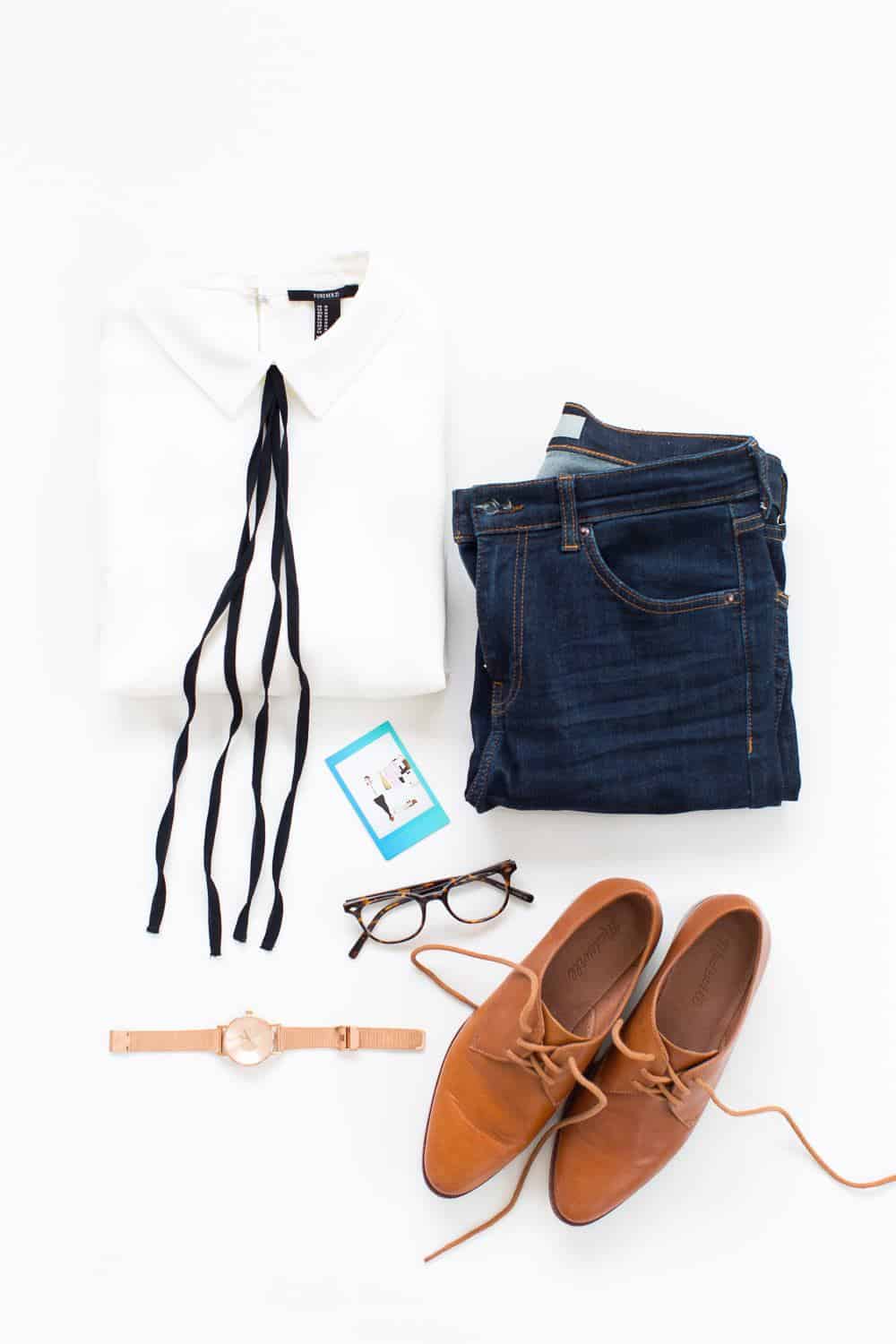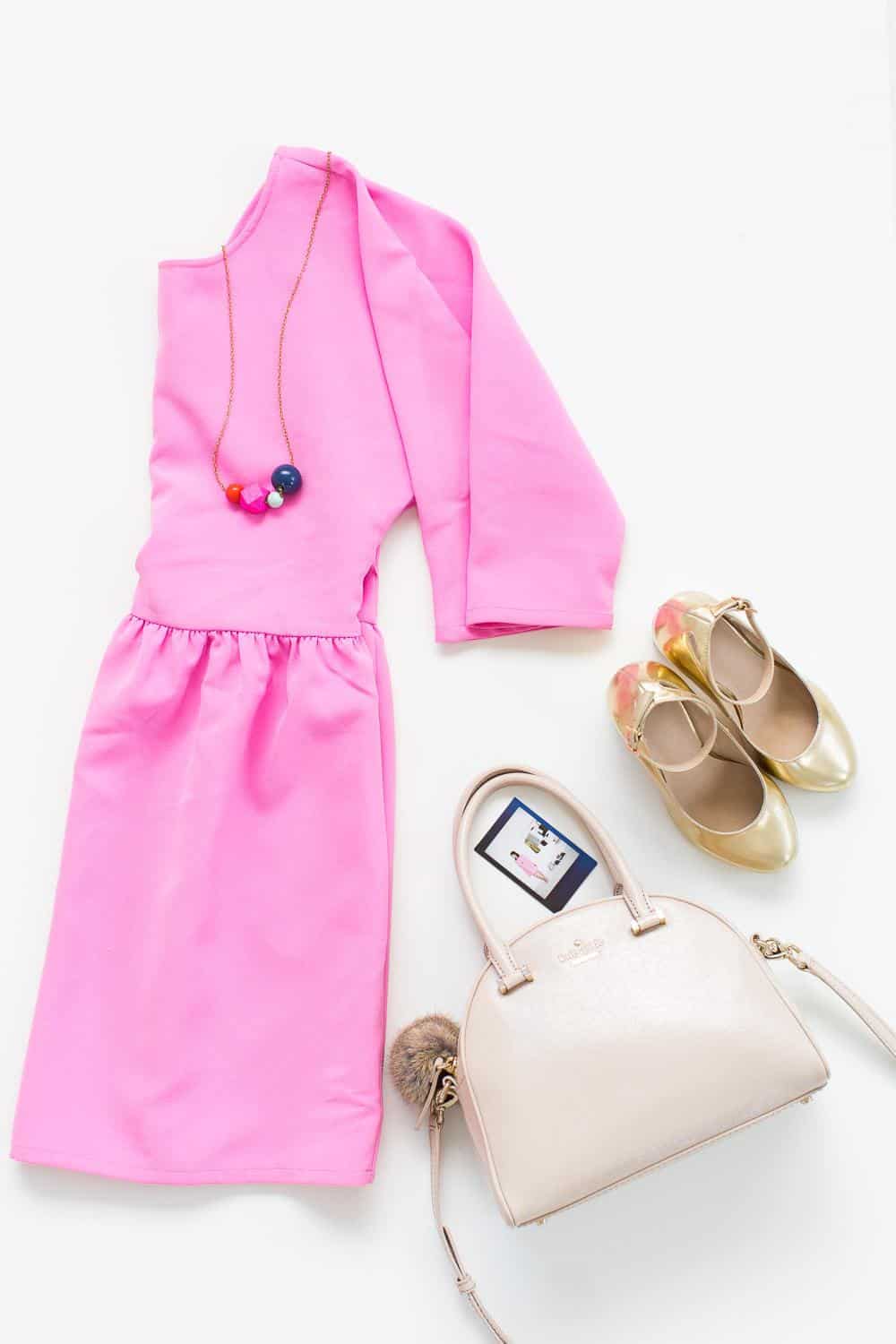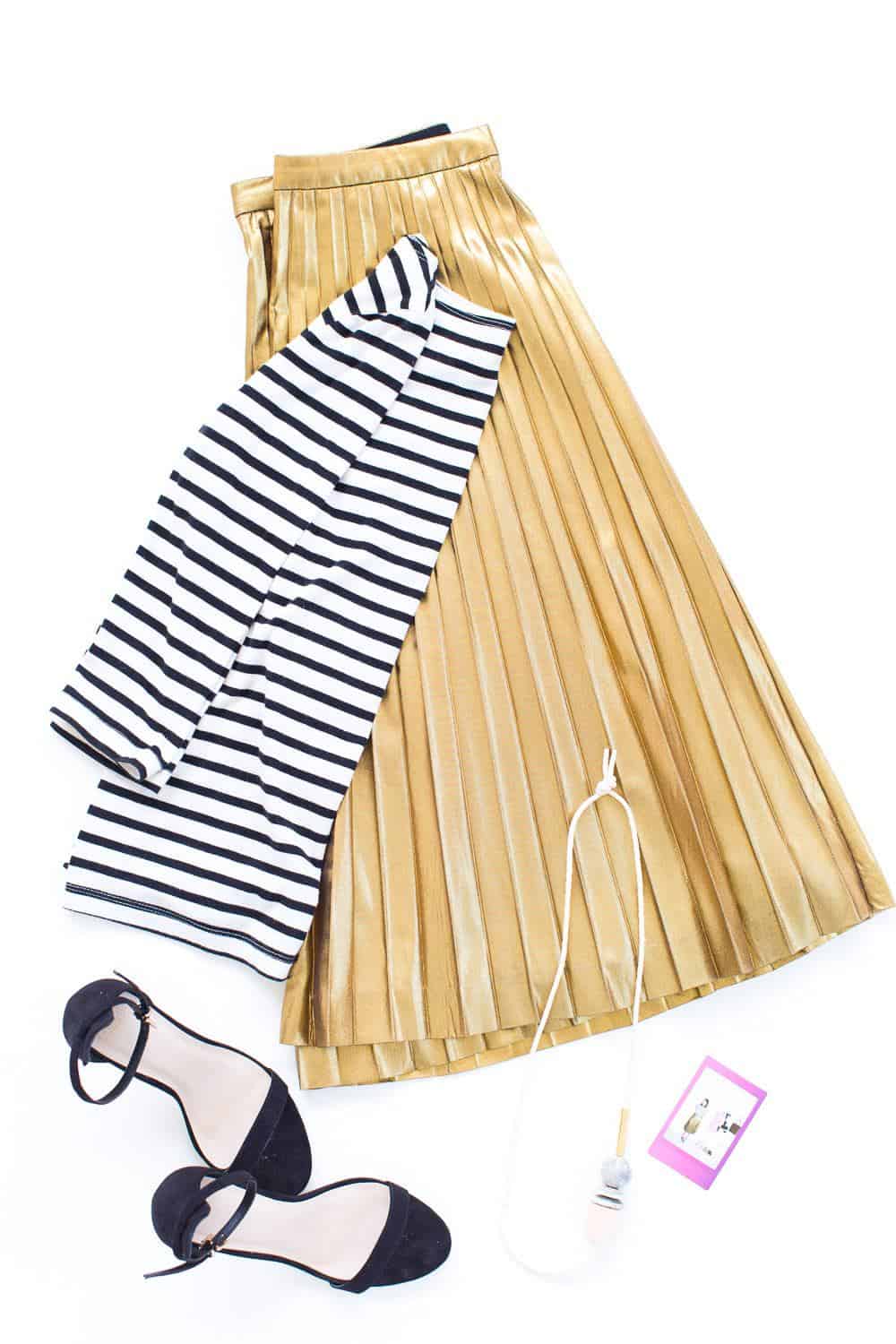 Though it may look simple and tidy by the time you see it on the blog or an outfit photo on Instagram, it actually takes a lot of prep and organization to get it to that point.
Not only do we use our Instax to layout concept materials and outfits in advance for large photoshoots, but I've also started using the FUJIFILM INSTAX Mini 70 instant camera to plan out outfits in advance. It makes it SO much easier for me to actually have an outfit I know I'll feel comfortable in if I've tried it on and planned it out in advance when we go on trips. It also makes my packing waaaay lighter because I'm including the Instax mini prints I take instead of twelve extra unnecessary shirts or dress as backups in case I don't like what I try on when I get there. I know you've all been there and done that!
I also have a tendency of thinking I know exactly what outfit I have in mind, and then when it comes time to unzip my suitcase, it's like I'm overcome with amnesia and the next thing you know I get down to the last day and I start wearing things over again because I got my outfits all mixed up.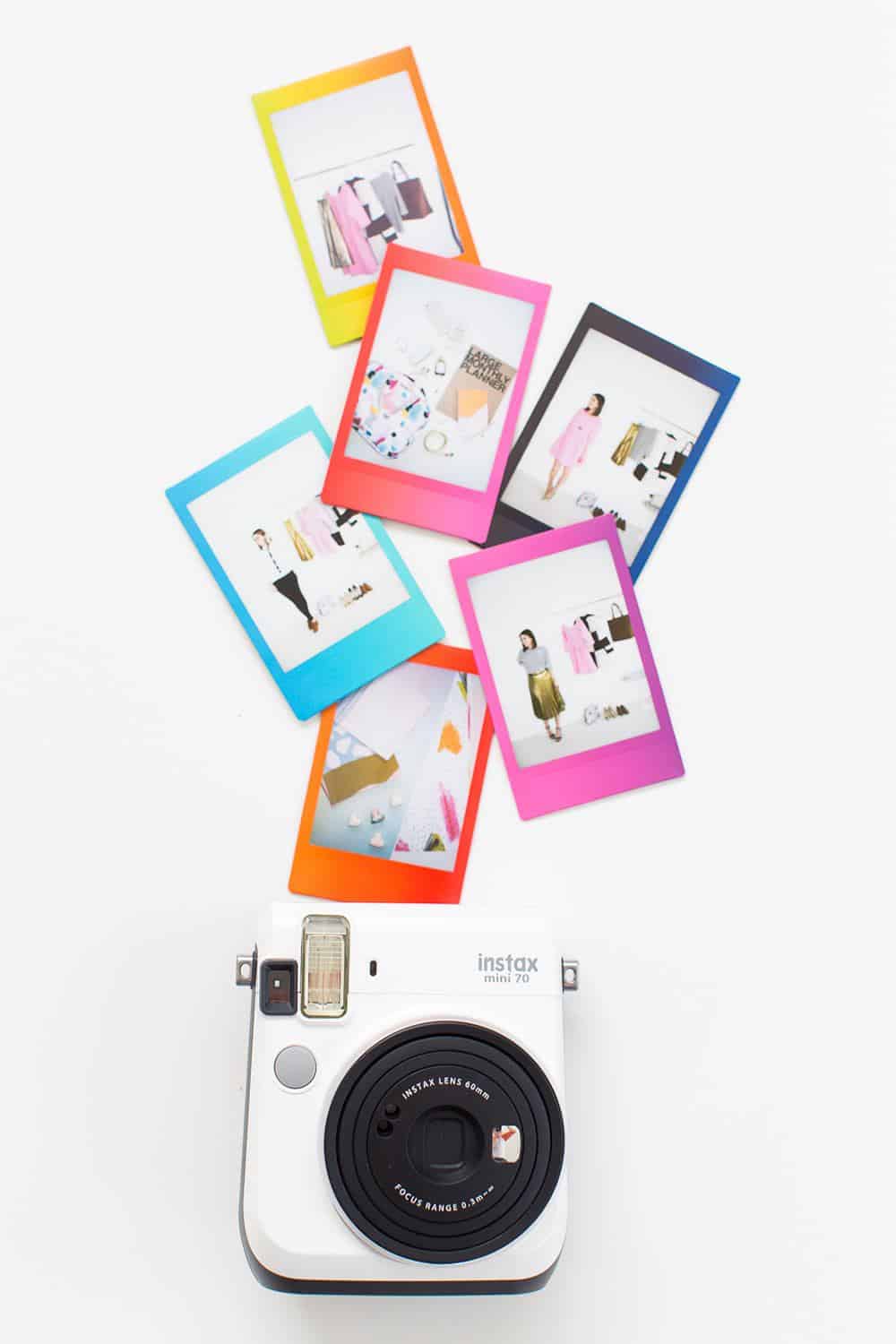 Because I'm a visual person, when I see everything together (especially packing props) I can almost instantaneously realize if I'm missing a key element that I don't always catch on paper lists, so laying out out and packing mini prints with me keeps me from driving back to the house or studio because I've forgotten something (or convinced myself I have!).
It also doesn't hurt that these Instax mini prints are TOTALLY PRECIOUS! All of the heart eyes for these!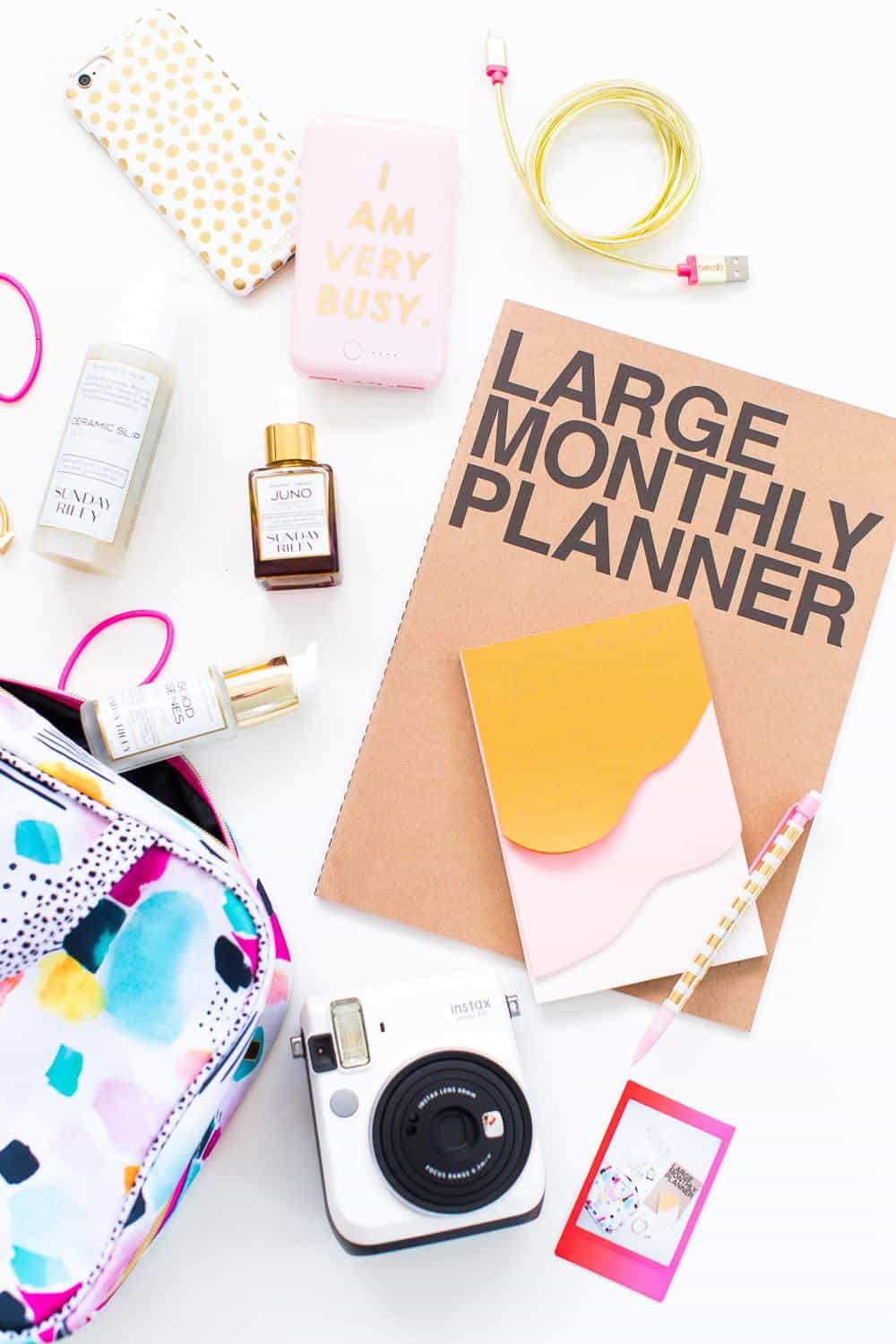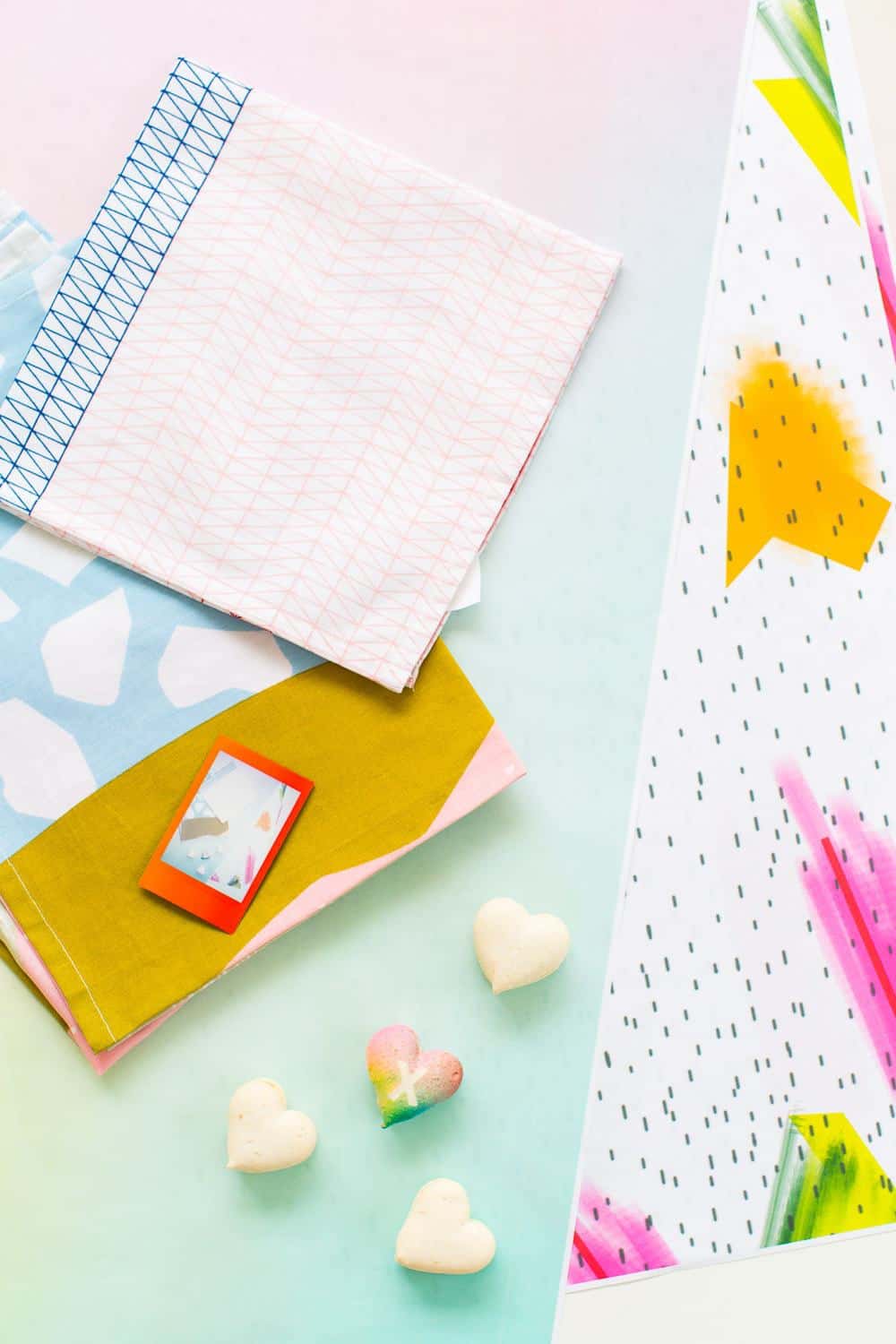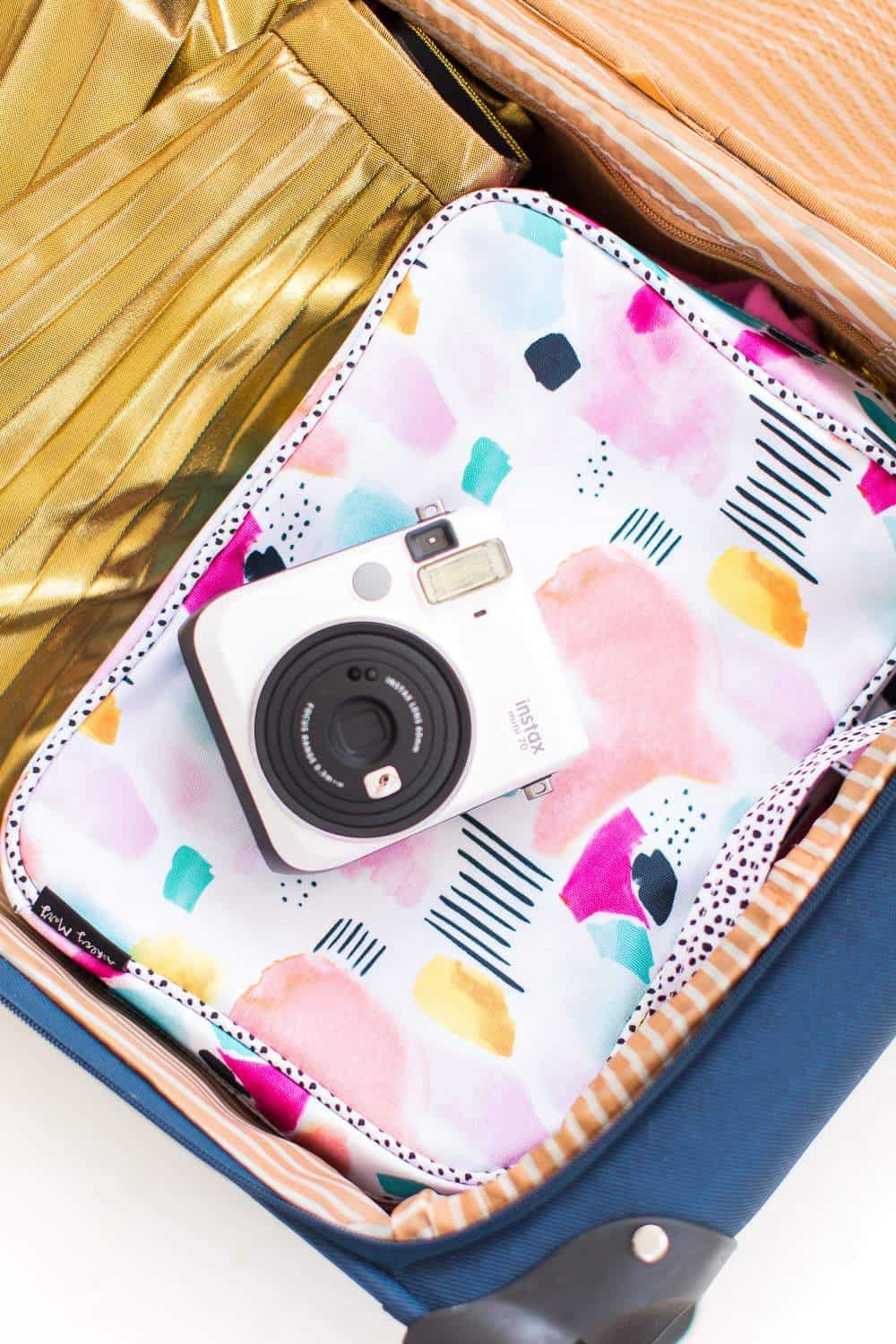 I'm also a huge fan of packing everything as far in advance as you can without running around naked for a few days because you've got nothing else left. Obviously kidding, but you know what I mean!
Another thing I've made a rule of is to never cram everything into the day before leaving. Nothing is worse than jumping on a plane super stressed, because then it takes the first day or so to unwind even a little bit. I now mark my calendar as a trip starting the day before our flight so that I keep in my head to finish all of my work before then so that the day before we leave is just a hangout/little errands to run kind of day.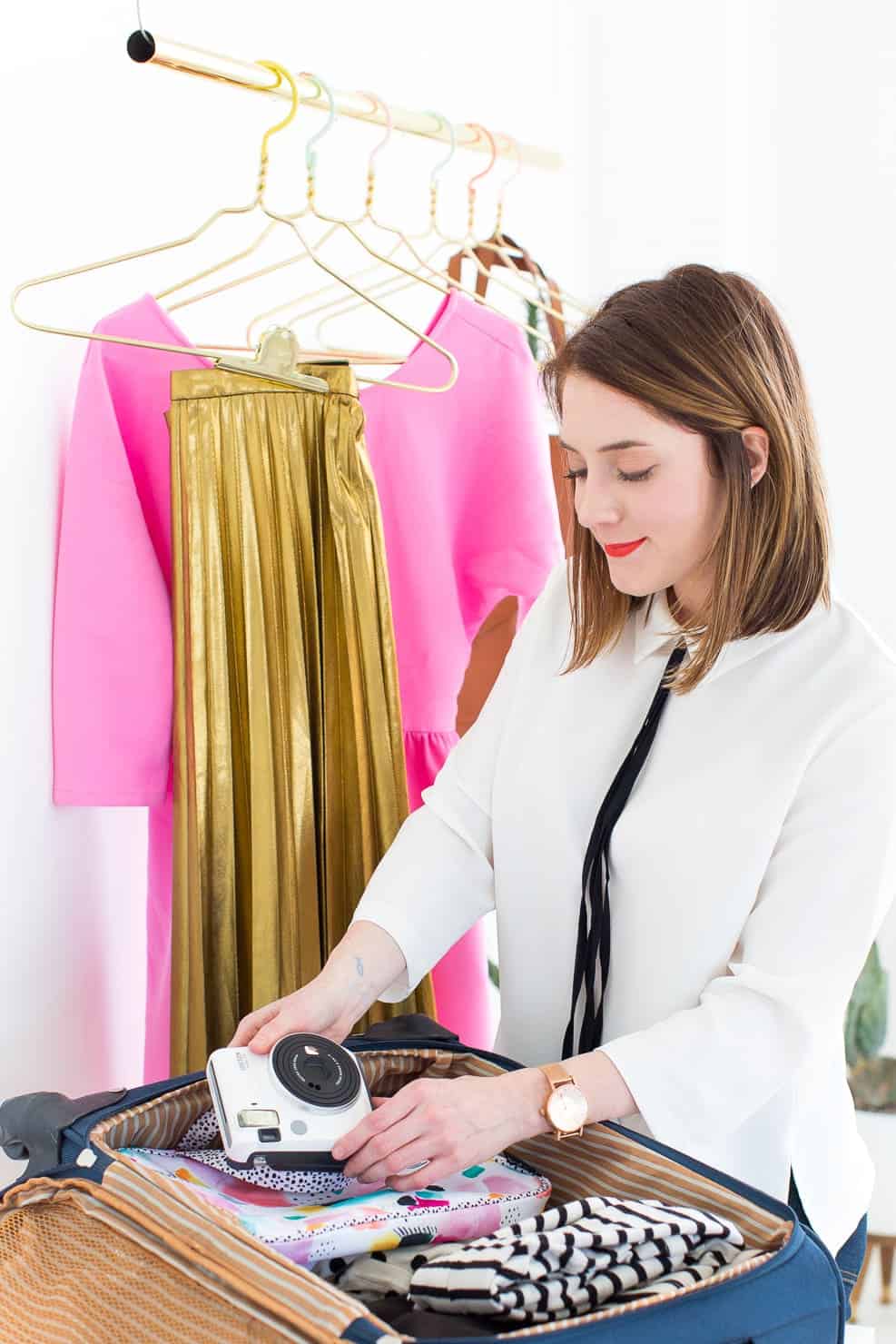 I hope this helps with some of your upcoming trips, and I'd love to know what your best kept packing for trips secrets are! I'm totally just winging it and learning by trial and error along the way!
Thanks to Fujifilm for sponsoring this post, we're huge fans!