Well guys, we've officially been homeowners for 7 months now and still haven't tackled much! To say that the renovation process has been a little intimidating with our recent work/travel schedules, plus finding out we have a baby on the way would be the understatement of the year.
Despite the fact that we're moving along like sloths, I thought it would be fun to give you a run down of our general quick plans, before photos, and what we've done so far (albeit only the easy stuff, ha!). We'd LOVE to get your feedback on your renovation experiences, design input for each room, and everything in between as we go through the process.
Rather than sharing the entire house in one-go, I'm breaking it up by floors to make it a little easier to process for everyone, myself included, haha!
For your accurate viewing pleasure, I've included only iPhone photos for the real nitty gritty version, so let's get straight into the before photos of our second floor plans and before photos in it's current state…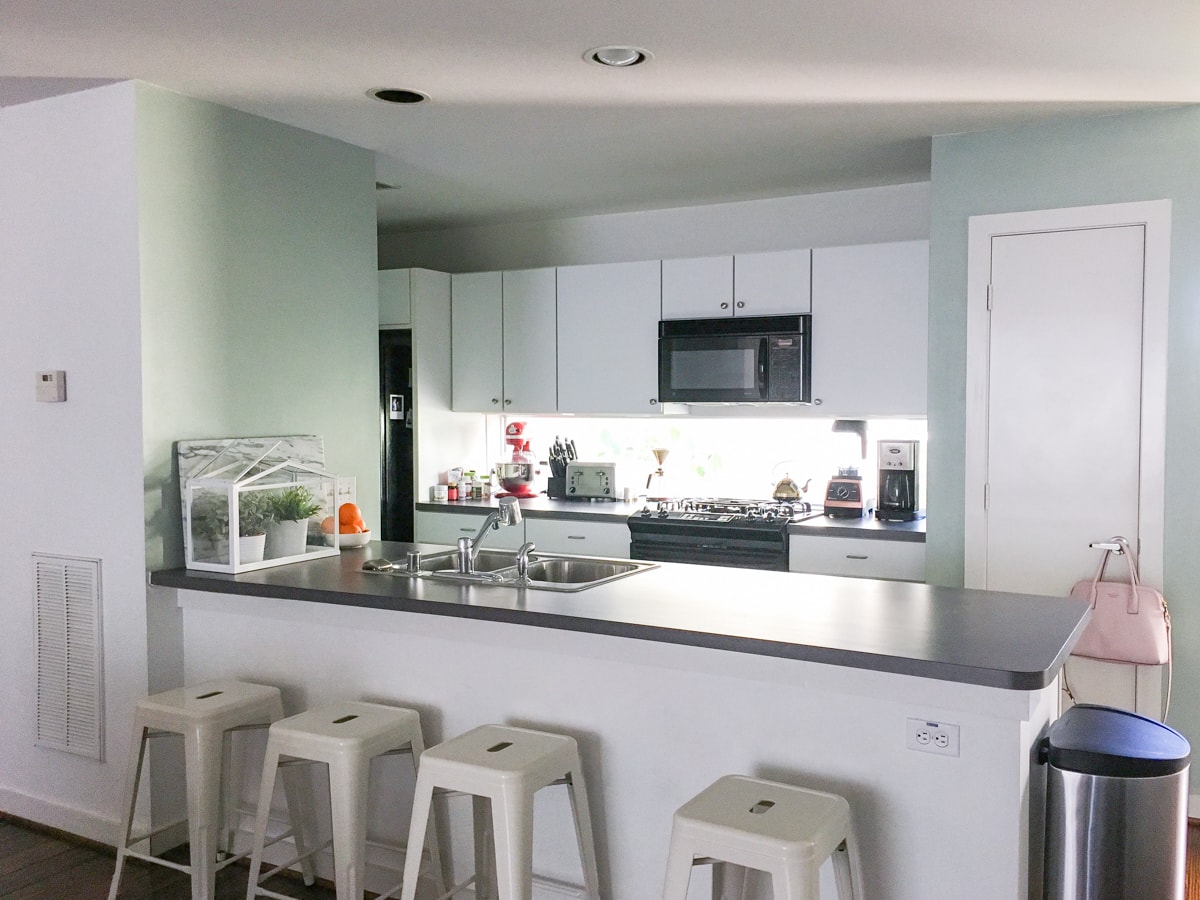 Right now we have the kitchen update slated to start in September. Everything in the space is the most basic you can buy since it was intended to be a rental, so all appliances need to be upgraded, as well as the countertops, fixtures, faucet, etc.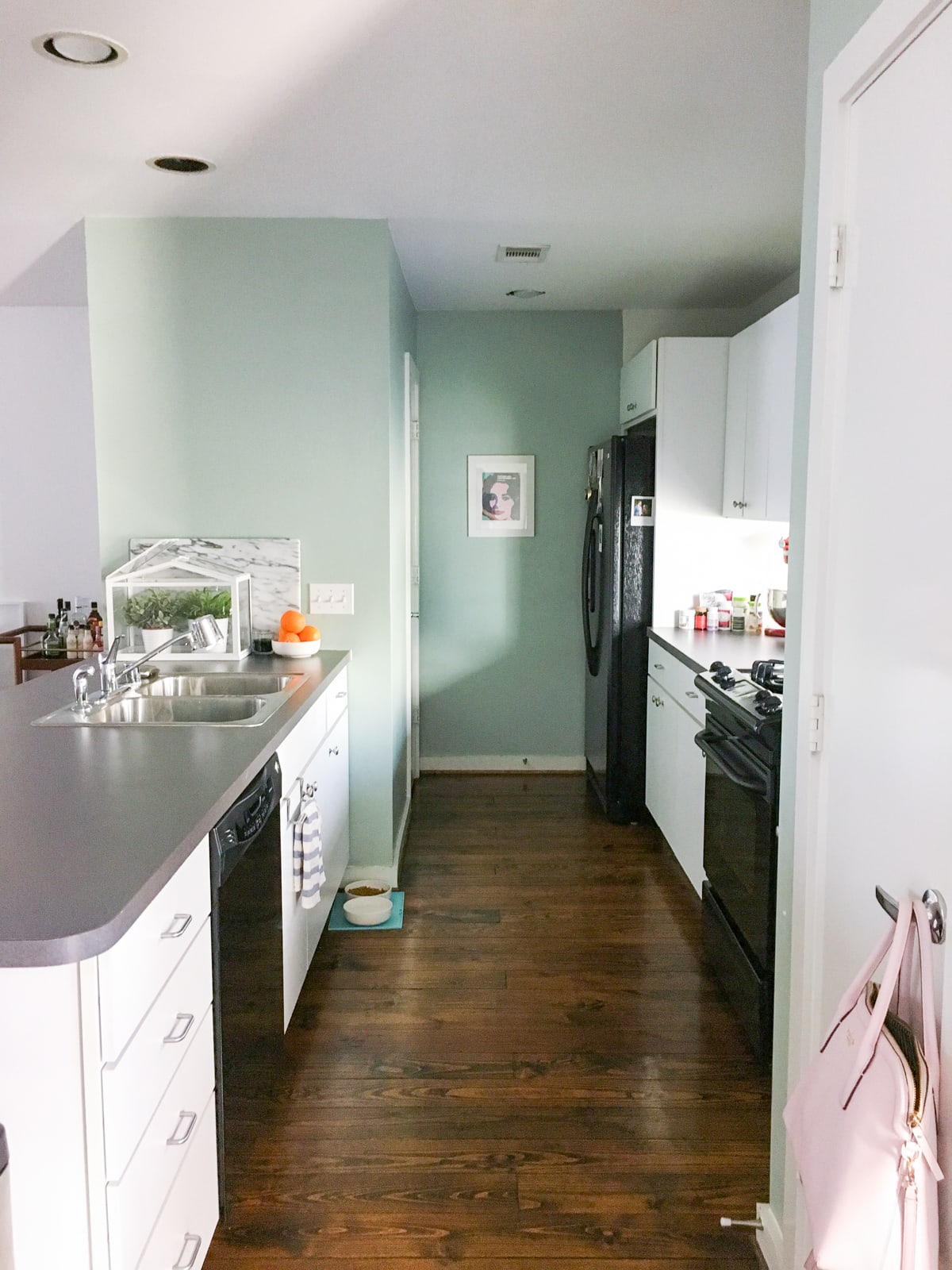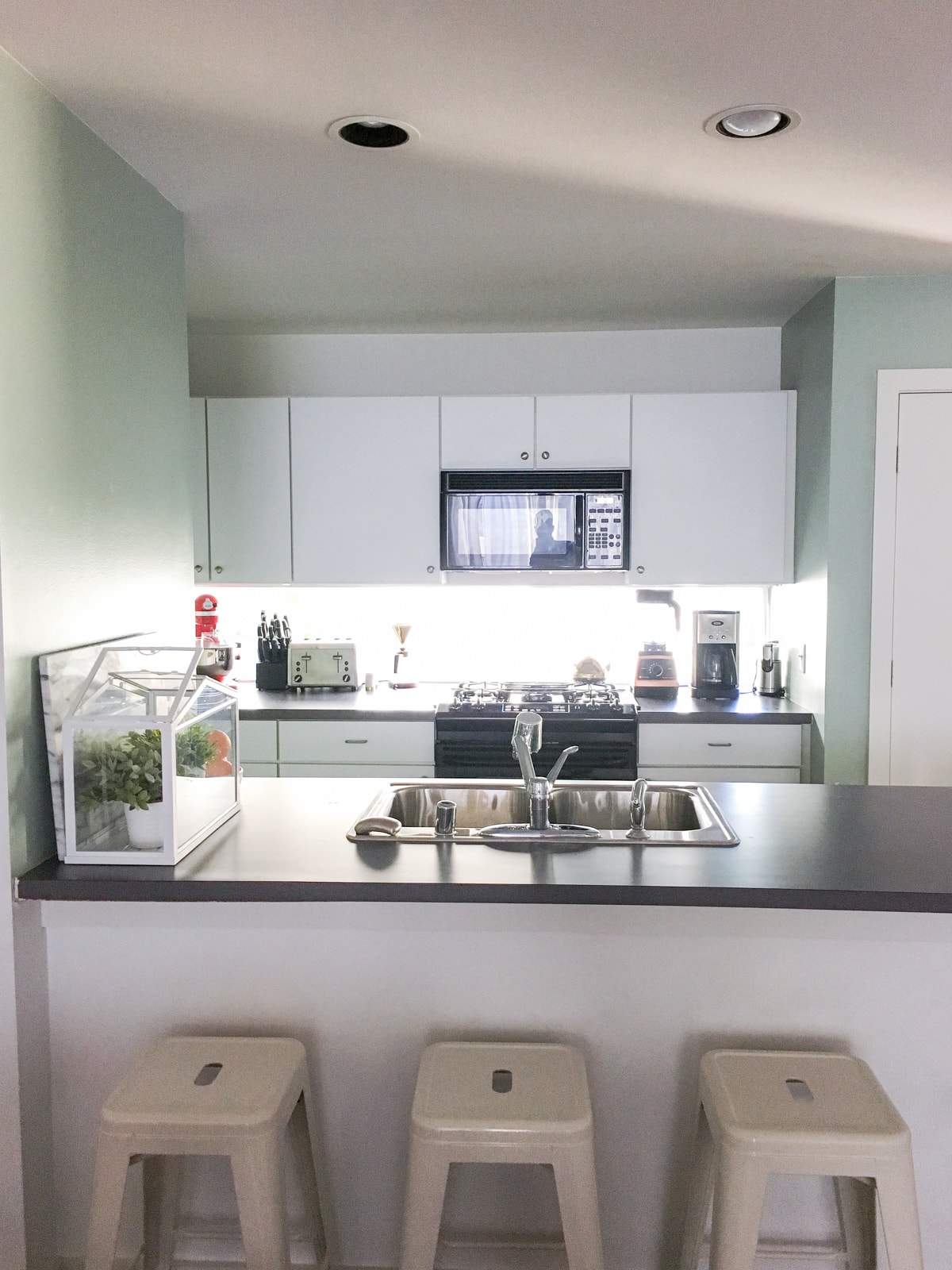 The kitchen connects to the dining room which has looked exactly the same since the day I moved in four years ago. I still love the table, but the "buffet" (aka Ikea furniture) has got to go!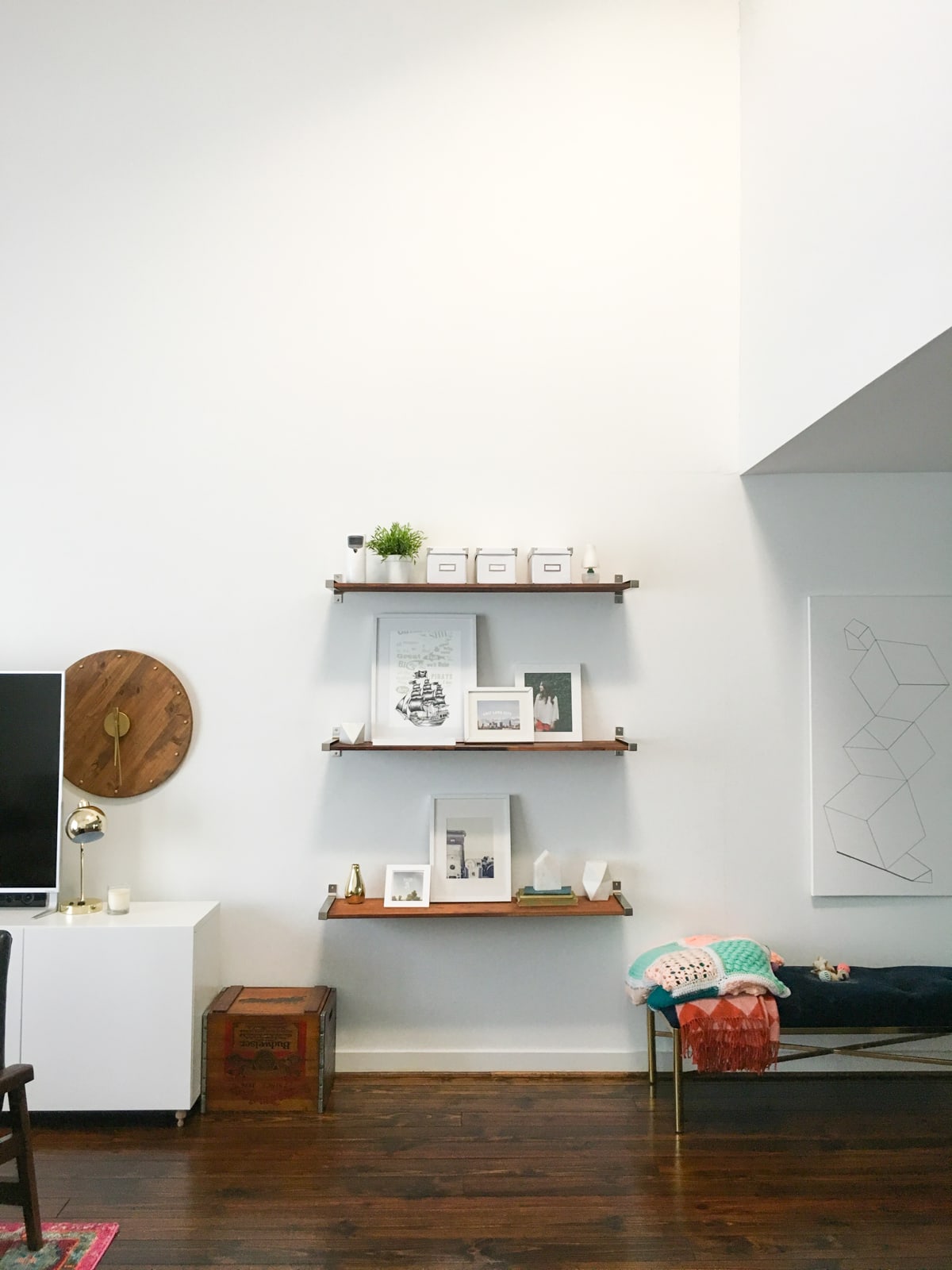 The dining room connects to this empty, weird space in between the living room. We're planning to make the bookshelf portion of the wall into an electric fireplace focal point when we re-do the living room.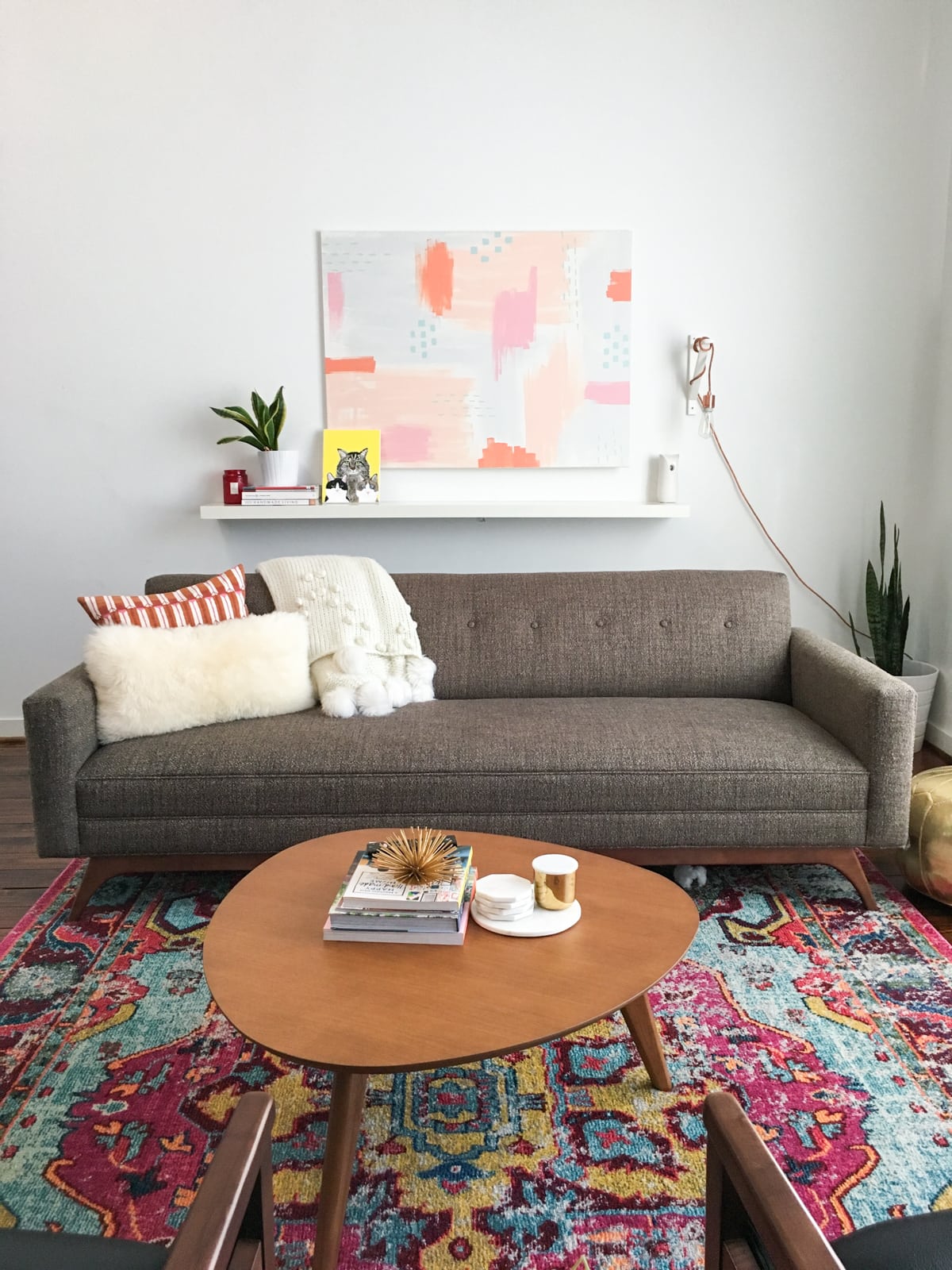 The living room you've seen before, but it definitely needs some maturing/updating from our room makeover from two years ago.
The walls are all so stark and cold, so now that we own the house, we really want to do some molding and more custom pieces to make it a cozier second floor all around!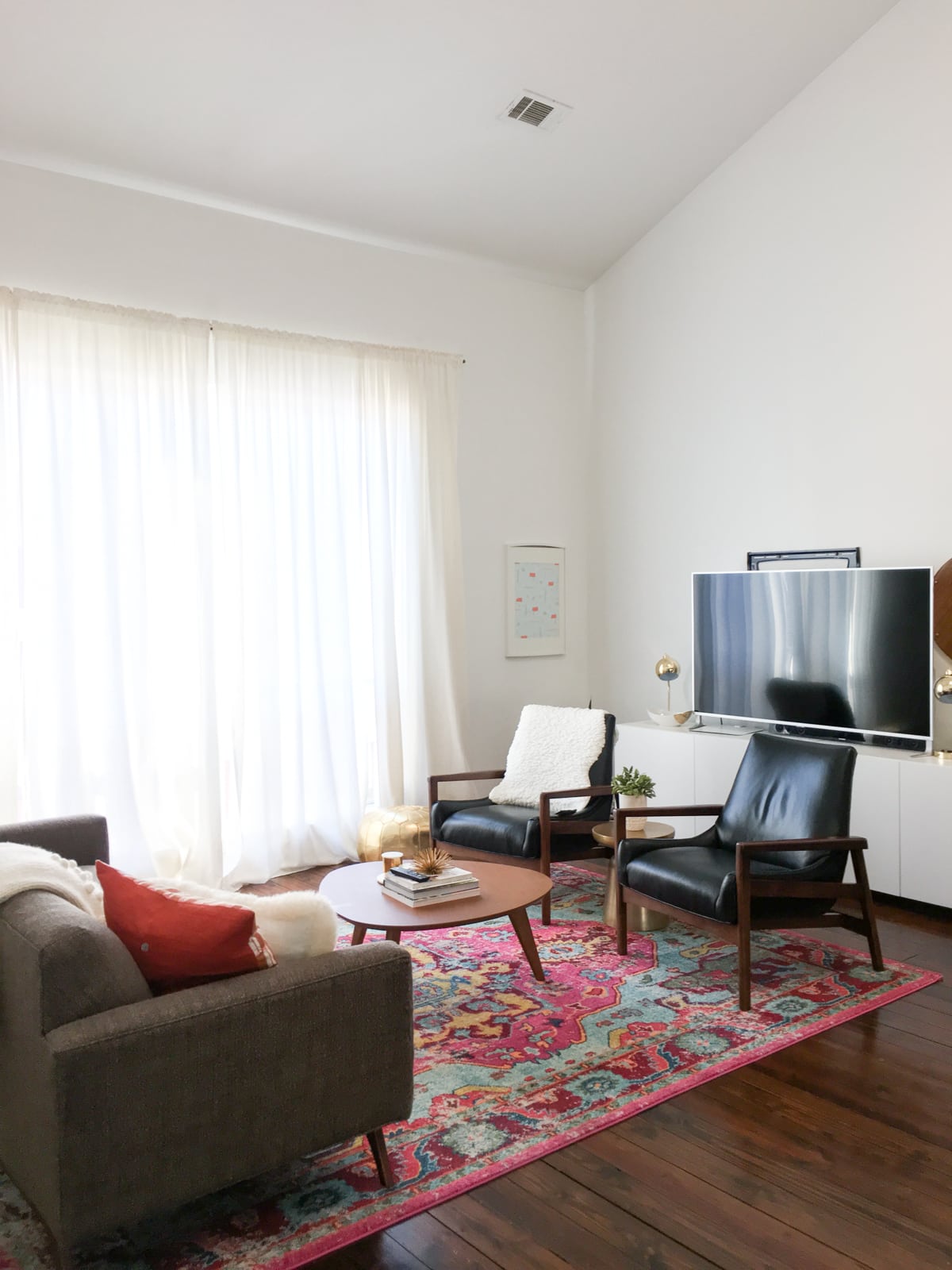 Keep in mind that we've been living in the same townhome for almost four years now, so we're very settled in compared to most new homeowners (you can read the story of buying our house here). I've found that this makes it a lot trickier to visualize new options for renovating that are outside of how we already have the space laid out, so we'd love your input!
The space has great bones to work with, and we LOVE all of the natural light, but the kitchen, dining room, and living room being in one large line sometimes feels stark/not super welcoming. Aside from the kitchen renovation, we plan to do most updates on this floor ourselves, minus the kitchen. That should be interesting with 20-foot tall ceilings in the living room, ha!
Keep an eye out for upcoming posts with design inspiration for each space before we get started with the renovation prcoess!