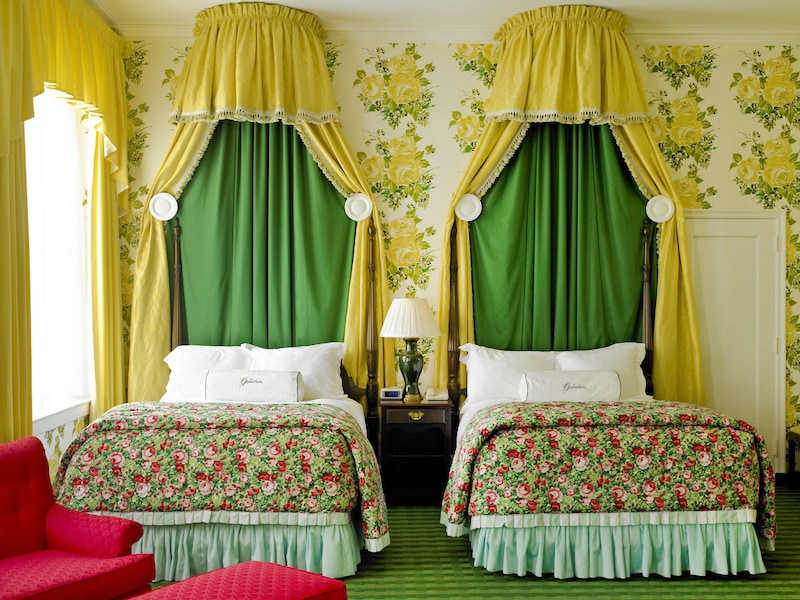 Some of my best ideas for DIY projects, home decor, or recipes come from experiencing new things and visiting new places when we travel, especially boutique hotels! I figured we could all use a little inspiration in between actual getaways, so I've decided to start a new series called Travel Tastefully, so we can explore new pretty places together until we actually get to go there ourselves one day. We gotta dream big, right?!
I thought it would only be fitting to start with a place I love from back home: The Greenbrier in West Virginia. It's about as eclectic as they come, but it's got every pop of color you can dream of! Not to mention the play on patterns is trending now more than ever, and it's been around to see just about every President there was, and the interior was designed by THE Dorothy Draper!…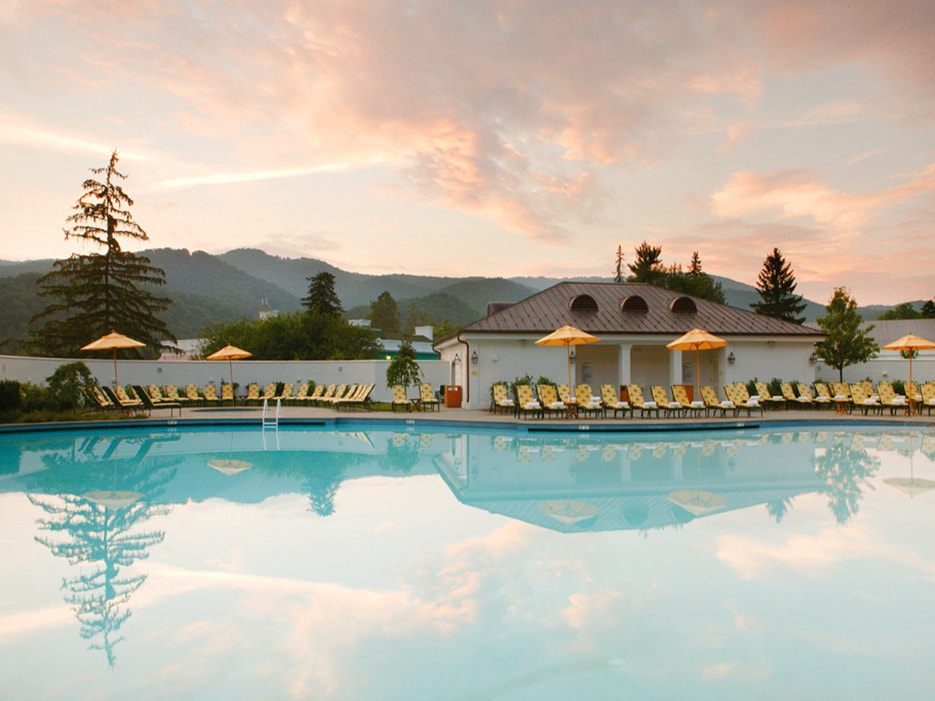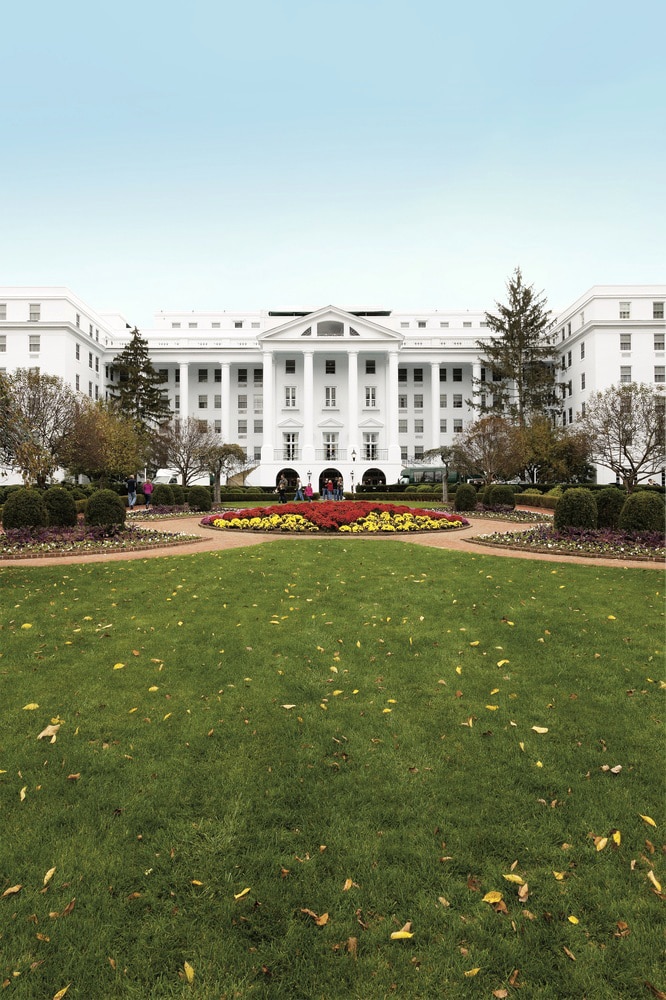 It really is a magical place, and I'm not just saying that out of my bias since I call West Virginia home. The setting is picturesque with the mountains behind it, and the bold colors, stripes, and patterns is enough to make me want to burst!
The last time we visited my Dad took Jared and I for dinner on the way to a ski resort, but it was already dark so we didn't get to snap any good photos in a hurry. We're headed back this Summer after my high school reunion, so I plan to make sure you get the full dose of it with our travel recap then!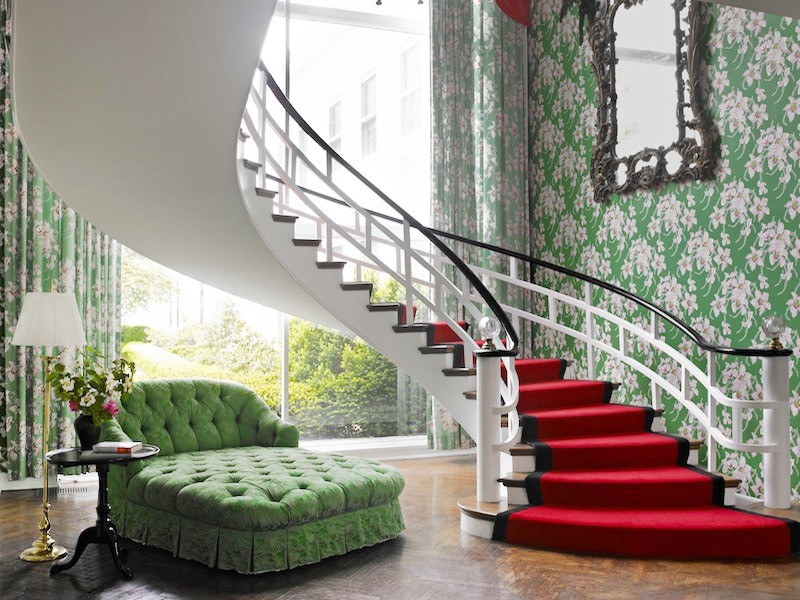 At first you can't quite decide if it's totally amazing, or the tackiest thing you've ever seen. That might be why it's been a backdrop for high fashion photo shoots for quite some time, but it's making it's comeback now for sure.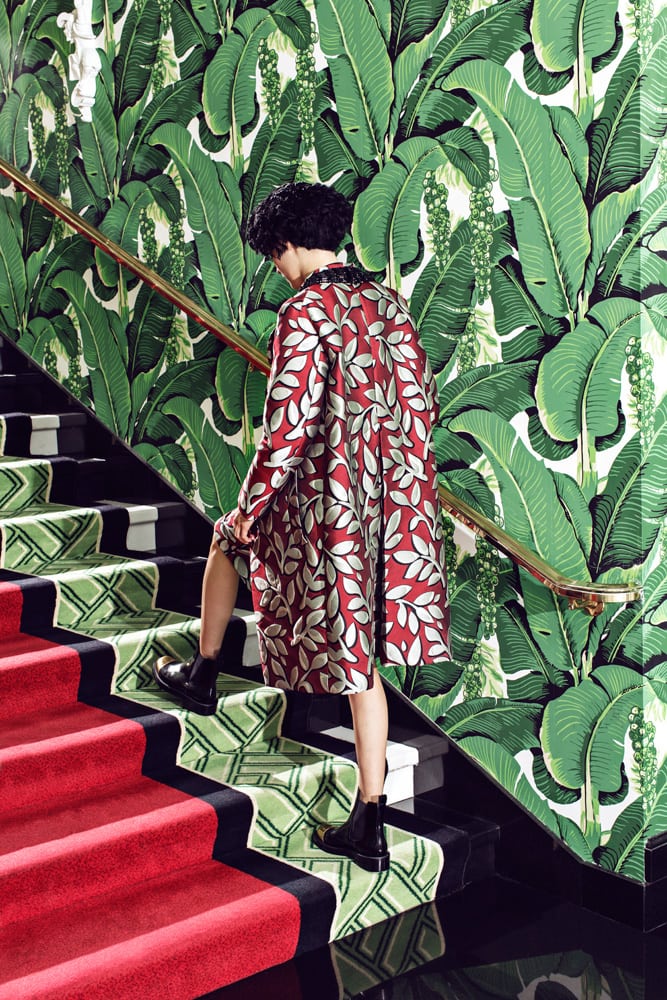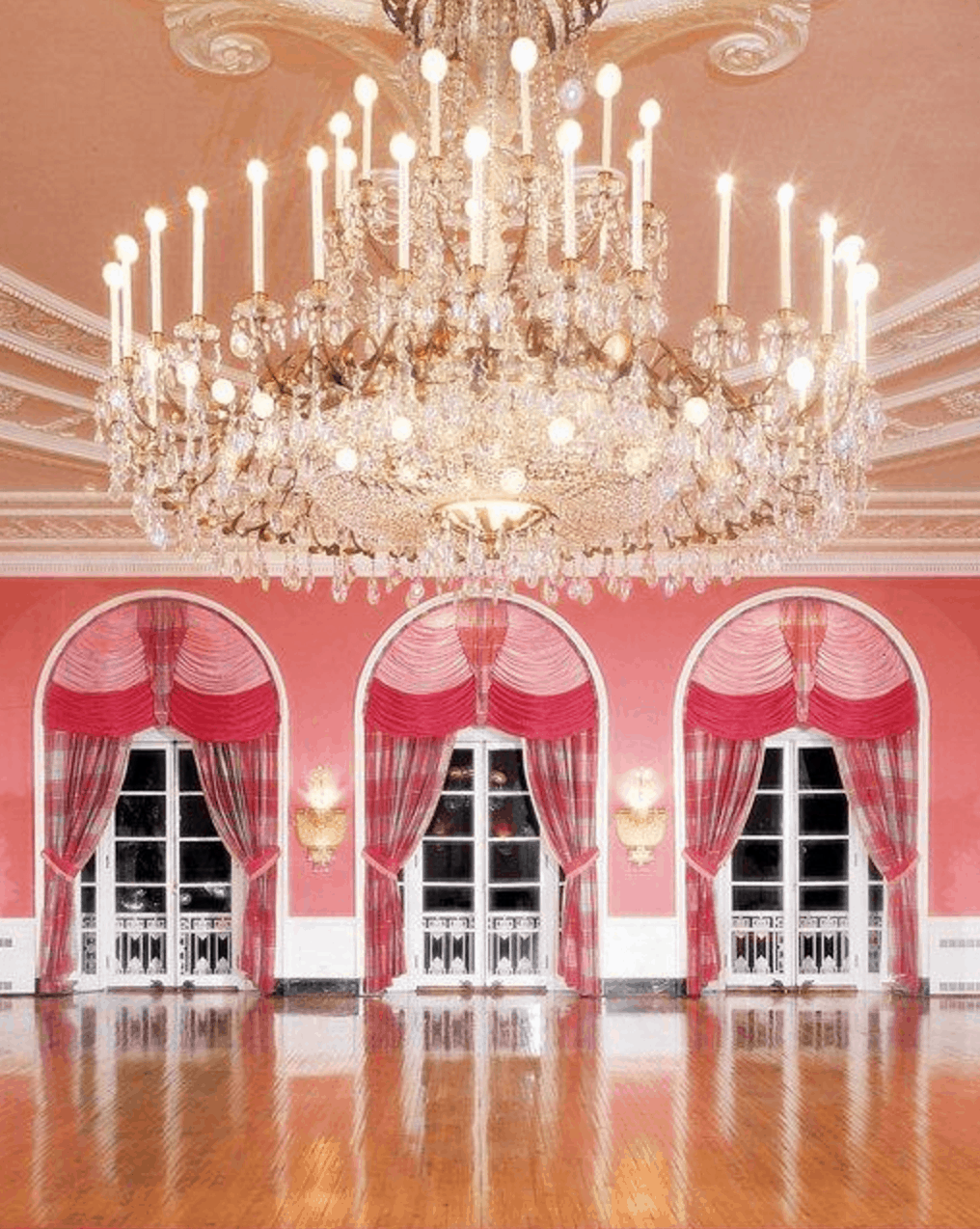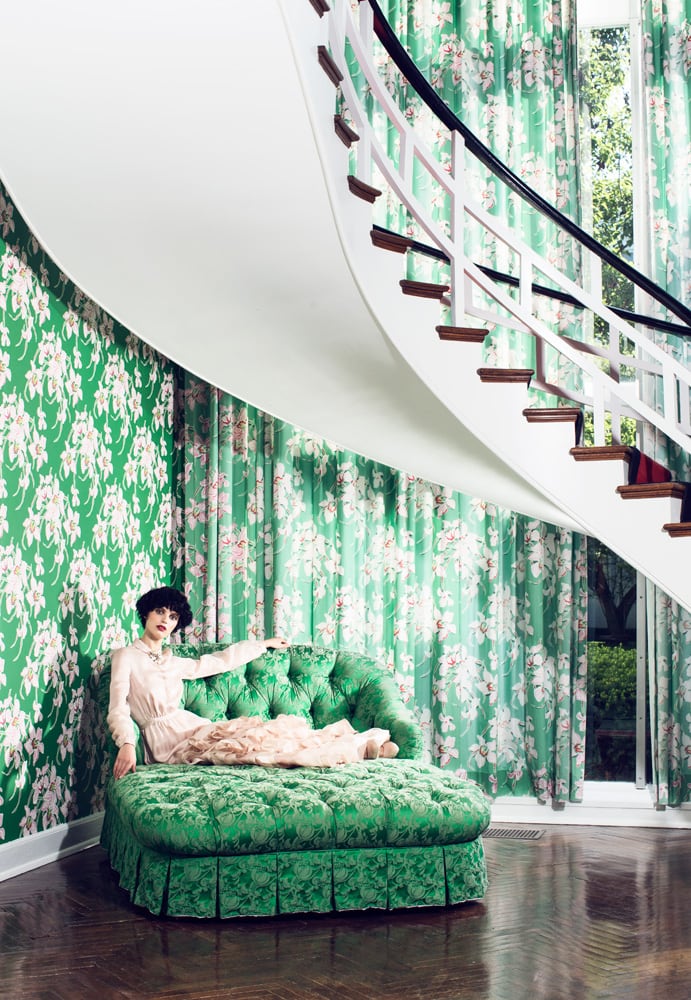 Do you all have any absolute favorite boutique hotels or to visit? I'd love to know! I'm now constantly on the hunt for cool new places, so be sure to share the scoop!
high fashion images 1, 2, and 3 by JUCO, remaining resort photos via Dorothy Draper and The Greenbrier