These 10 recipes and DIY's to celebrate donuts are a must-have! At this rate, we'll be eating donuts for the next few months!
Sometimes we tend to be (un)fashionably late with things. And national holidays are no exception.
In this instance, it was just to make sure we didn't miss anything extra special that some of our favorite bloggers might've whipped up for National Donut Day.
And of course, we want to take everything into strategic account before pulling together 10 recipes and DIY's to celebrate donuts.
We wouldn't want to lead astray on your sugar treasure hunt, and these projects and recipes do not disappoint!
10 Donut Recipes and DIY's
1 — Floral Donuts with Blood Orange and Lemon Ginger Glaze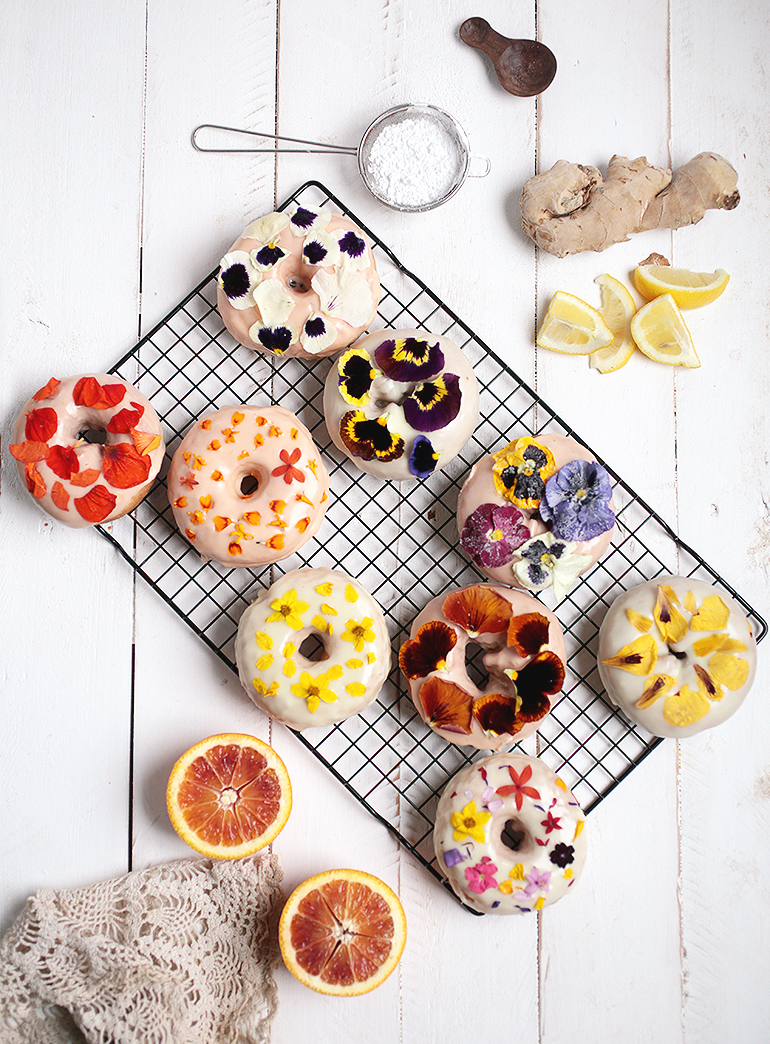 These floral donuts are so pretty that we're not sure we could bring ourselves to take a bite! Then again, a girl's got to eat.
2 — Strawberry Shortcake Donuts
It's hard to imagine a better looking donut than these pieces of strawberry shortcake heaven that A Beautiful Mess cooked up!
3 — Candy Mini Donuts DIY
These DIY mini candy donuts are so tiny and cute! BONUS: You can eat ten of them in one sitting without feeling guilty…ish.
4 — Pink Lemonade Donuts
These homemade pink lemonade donuts are citrusy and sweet.
5 — DIY Donut Cake
I feel like there is no way that mixing donuts and cake could possibly go wrong. This cake covered in mini donuts is living proof!
Simply cover a plain store-bought cake in some baked mini donuts.
6 — DIY Melted Ice Cream Cone Donuts
This is one of the rare times I have not been devastated over a melting ice cream cone. Thank you, Studio DIY for changing the way I view my sweets with these DIY melted ice cream cone donuts!
7 — DIY Brunch Macarons
There was no way that we were going to leave macarons out of this. These DIY brunch macarons (especially the pink donuts) are the perfect way to start your day!
8 — Vegan Frosted Donuts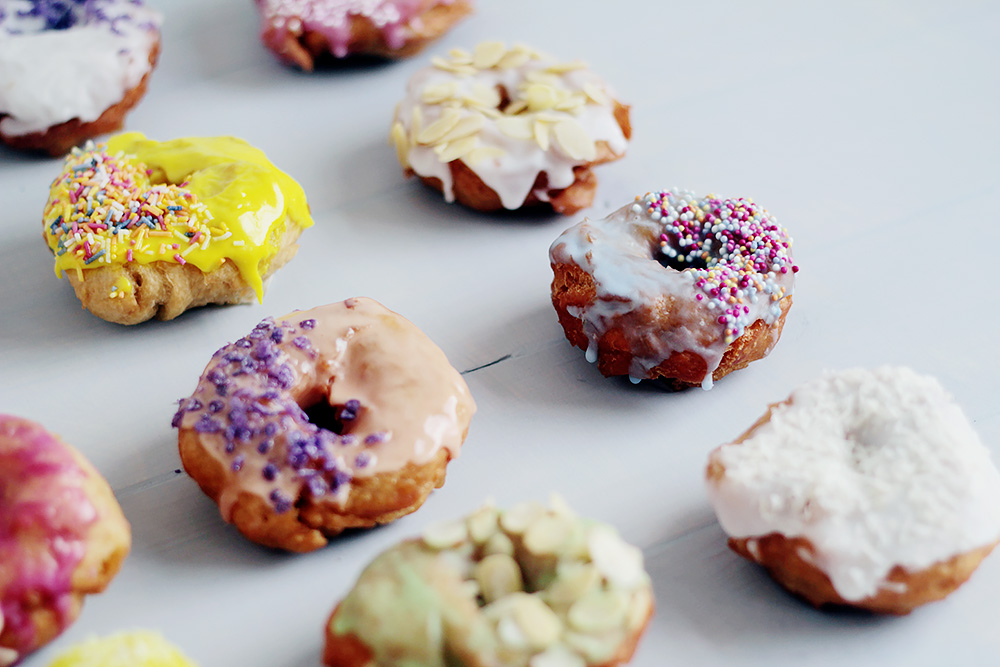 For all of you vegans out there, Fall For DIY has got your back when it comes to donuts!
9 — Donut Ice Cream Cake
In this case, we've made it so you can have your donut ice cream cake and eat it too!
10 — DIY Donut Tote Bag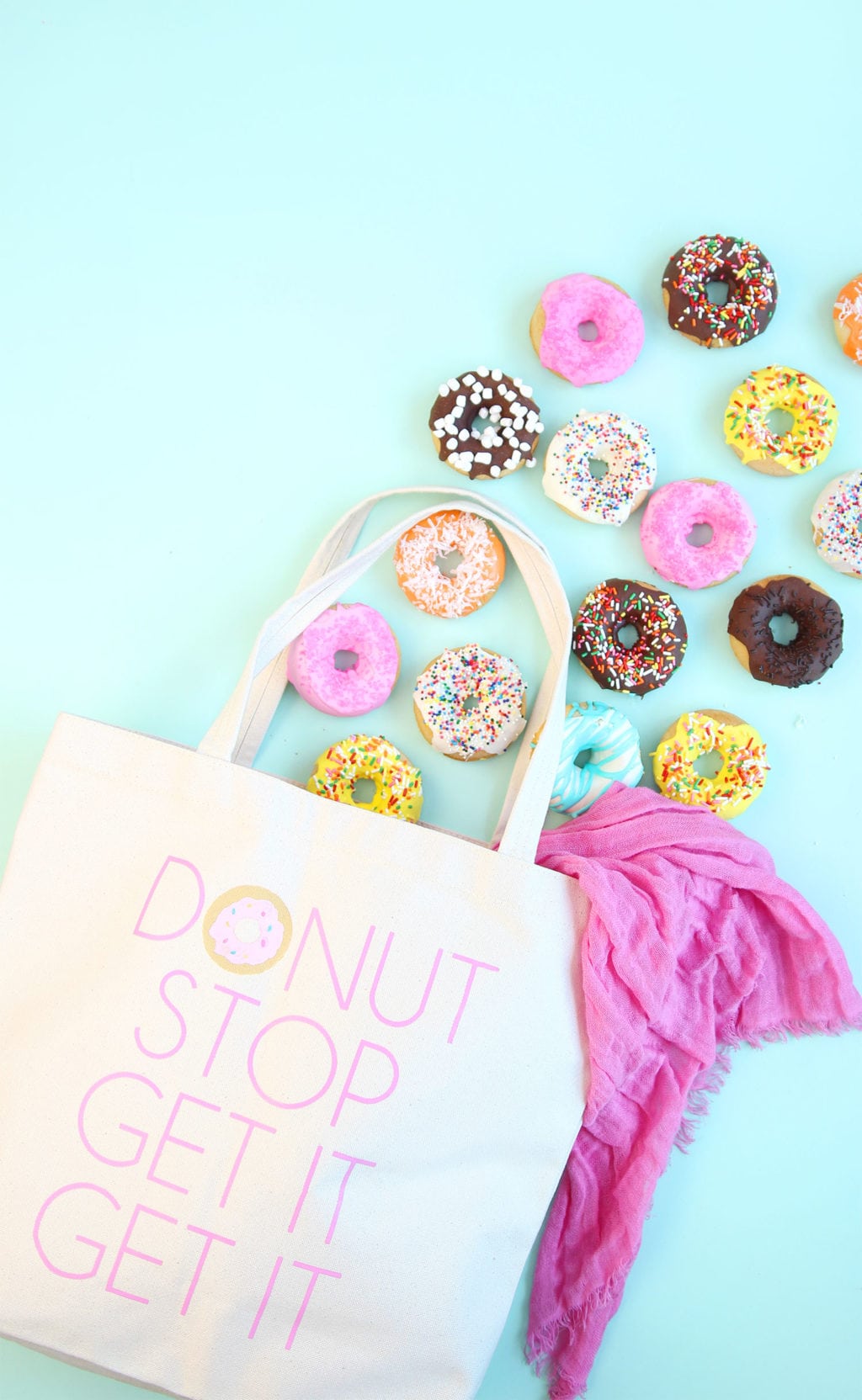 We think we will make this DIY donut tote bag and fill it with… more donuts, of course!