Injectable Donut Holes — There are mini donuts, homemade donuts, baked donut holes… and then there are injectable donut holes. Let me just say these, playful and easy donut holes are always a crowd favorite…
If you've ever graced a Top Golf, then you may already be familiar with this donut delight, as I like to call it. Jared has a huge gold obsession, and while I've never picked up a club in my life before we started dating, I try to be a good sport about it.
It usually involves me referencing something as "putt-putt" (which he can't stand), recording his swing on video per his request, and hoping there is dessert nearby.
Luckily there's a fancy golf range here called Top Golf and they serve injectable donuts that I LOVE.
Basically I'm just into sports for the snacks, so it was only a matter of time before I to learn how to make injectable donut holes for myself, and they turned out so cute!! I can barely stand it.
Can't you just picture these little guys at every party from here on out?! The color and recipe options are endless, so I hope you're mentally prepared to make these to coincide with any and every occasion…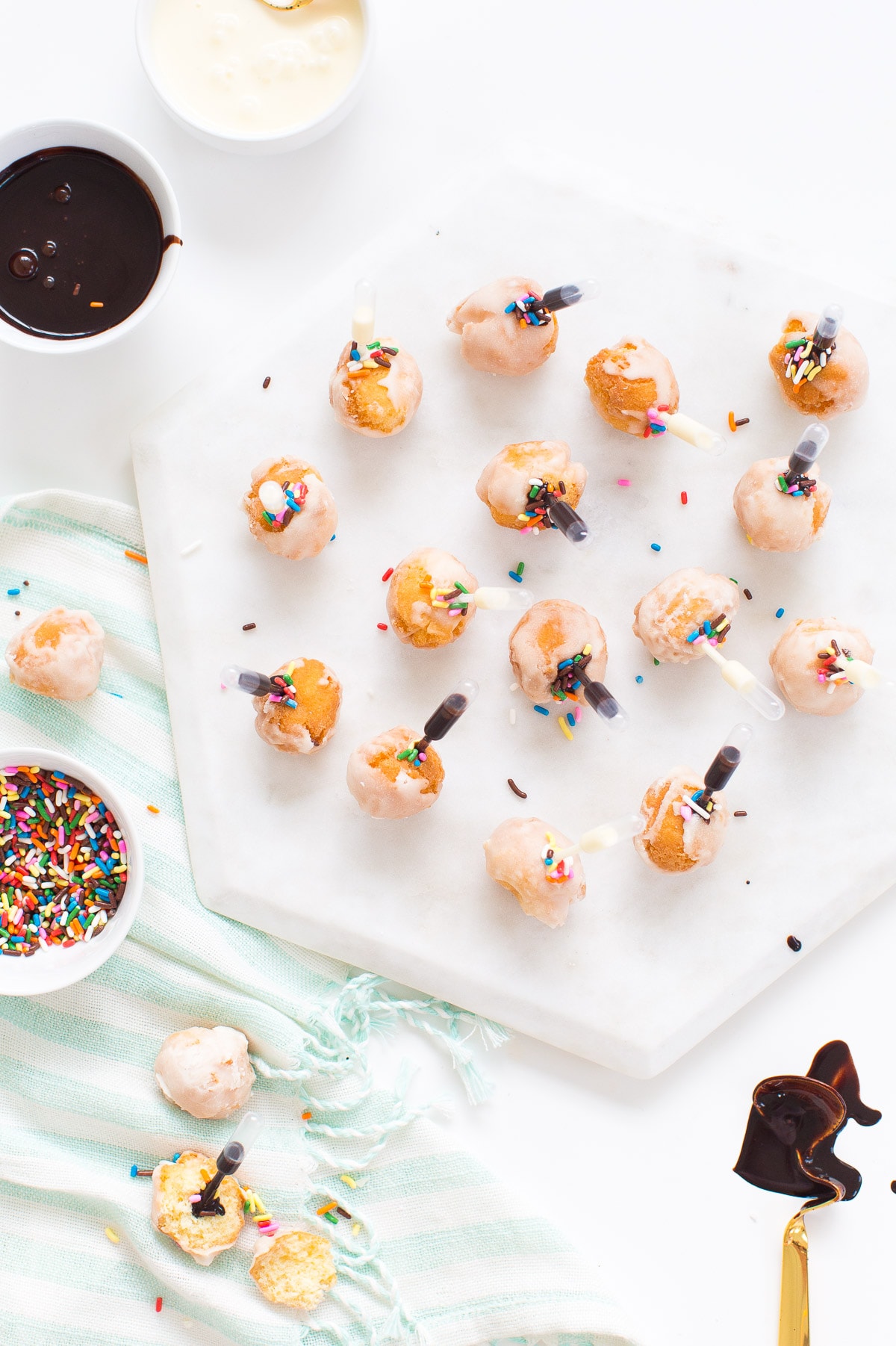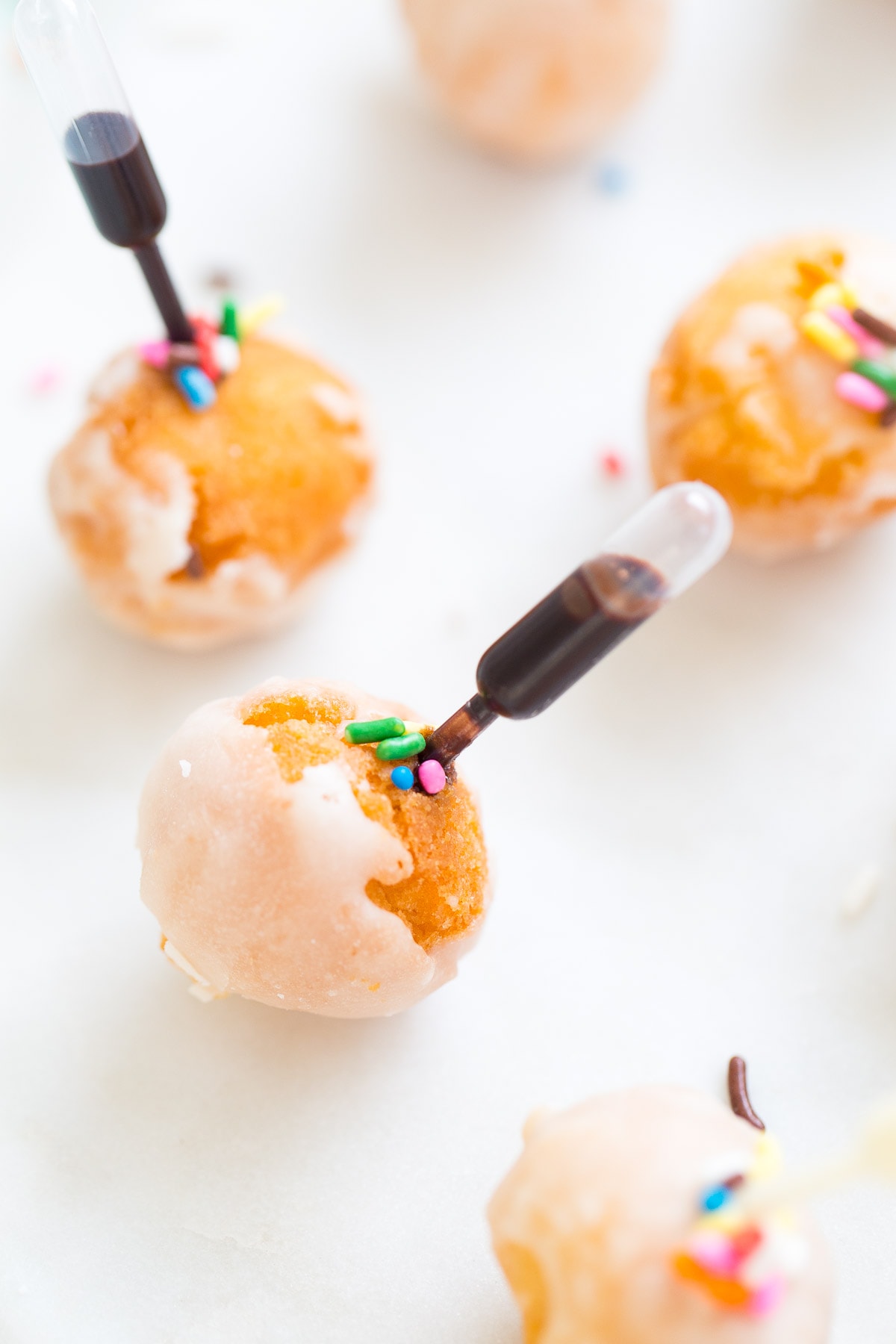 How to Make Injectable Donut Holes
There are a few ways that you can make these playful injectable donut holes.
One, you can cheat and buy store-bought donut holes and only worry about the sprinkles and glaze. Or two, you can make your own homemade donut holes and easy vanilla or chocolate for injecting.
Kitchen scissors
Your favorite donut hole and glaze recipe (see ours at the bottom of the post!)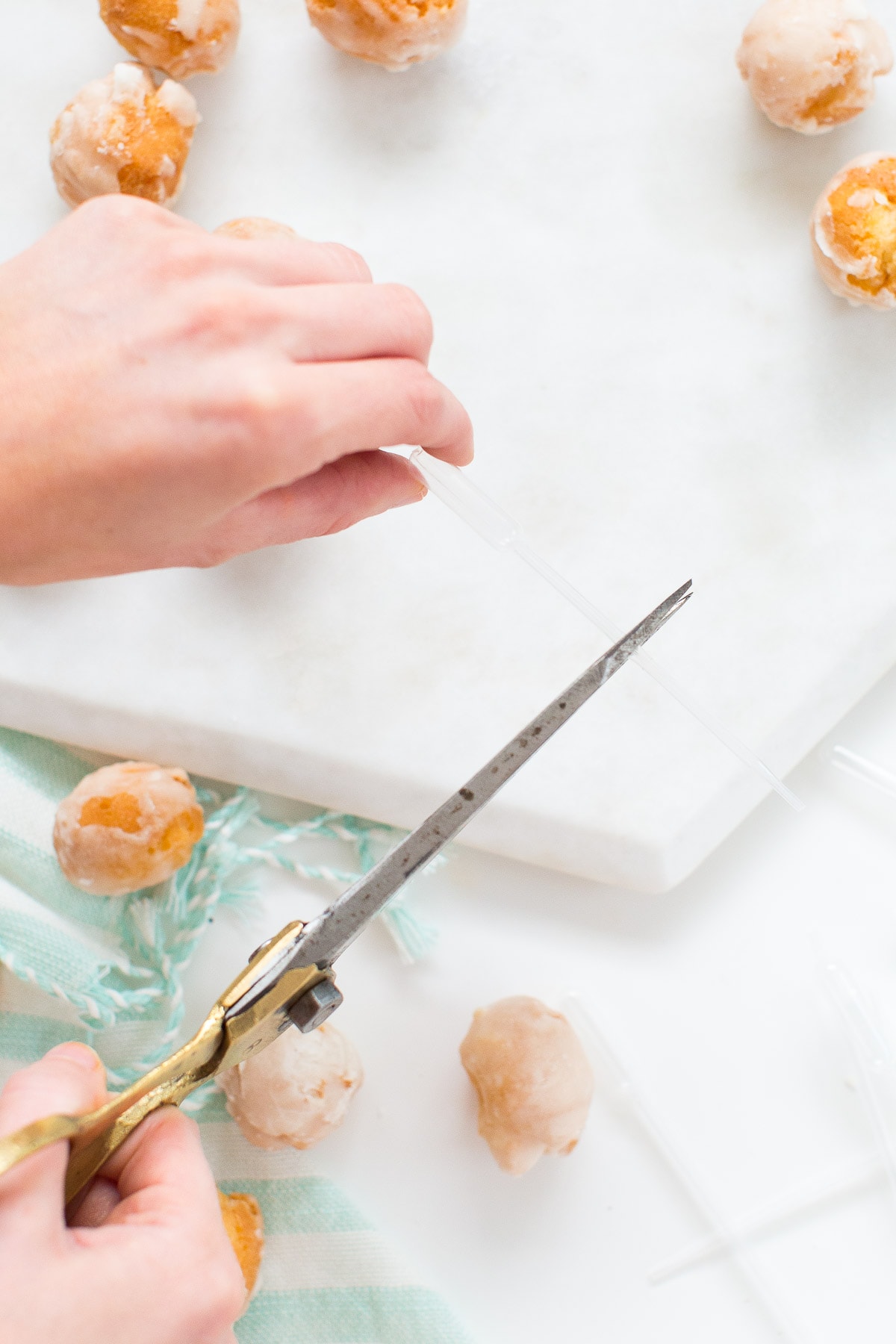 You can use any of your favorite donuts and/or favorite glaze and icing recipes for these injectable donuts. We used this recipe for the baked donut holes with chocolate and also a vanilla bourbon sauce for the second sauce option.
All you have to do is cut down the pipettes do an even shorter length, then suction some of the sauces from a small bowl, and insert them into the donuts or donut holes.
Naturally this wouldn't be a Sugar & Cloth recipe without a few sprinkles, so I added those to the top where the sauce overflows a bit.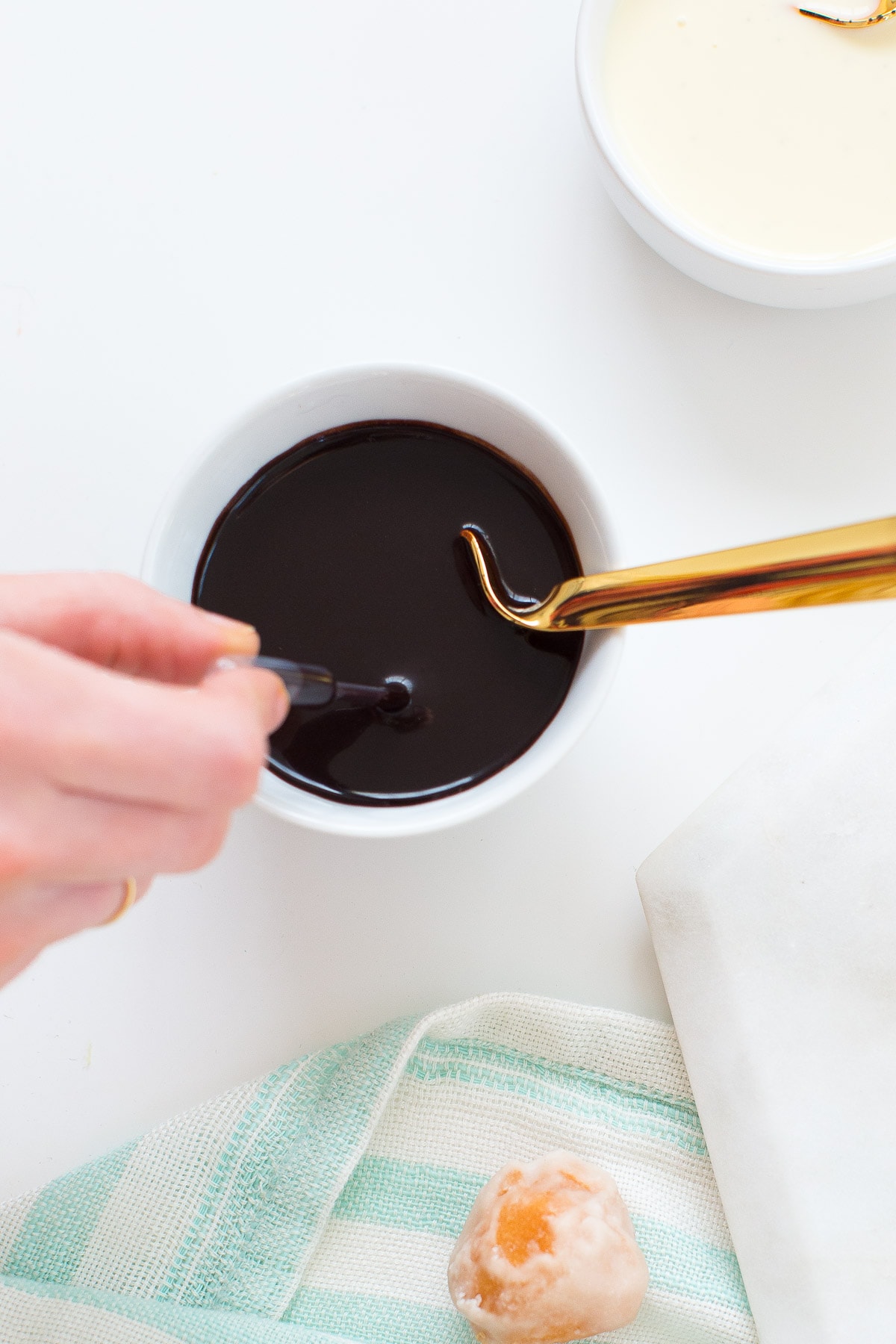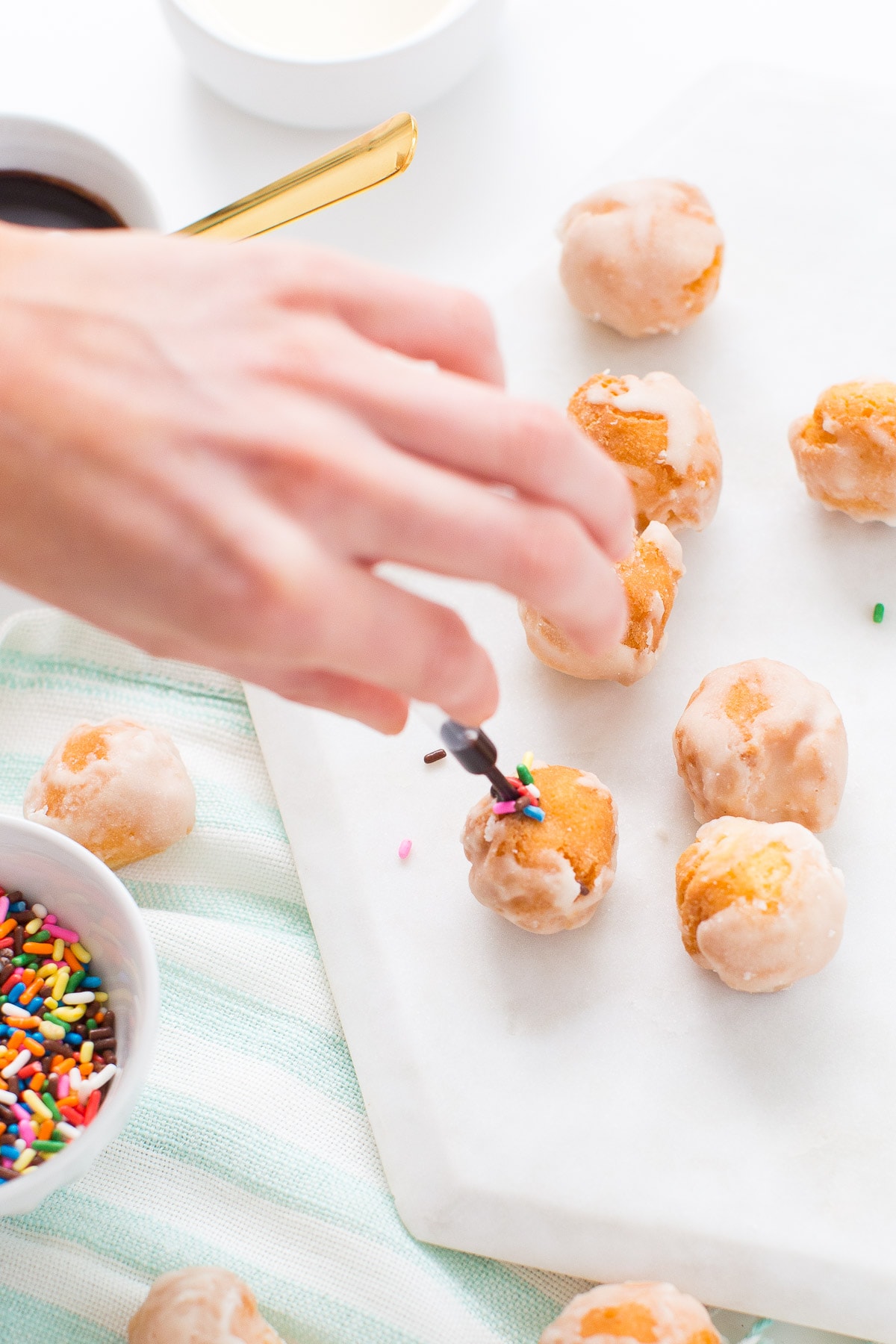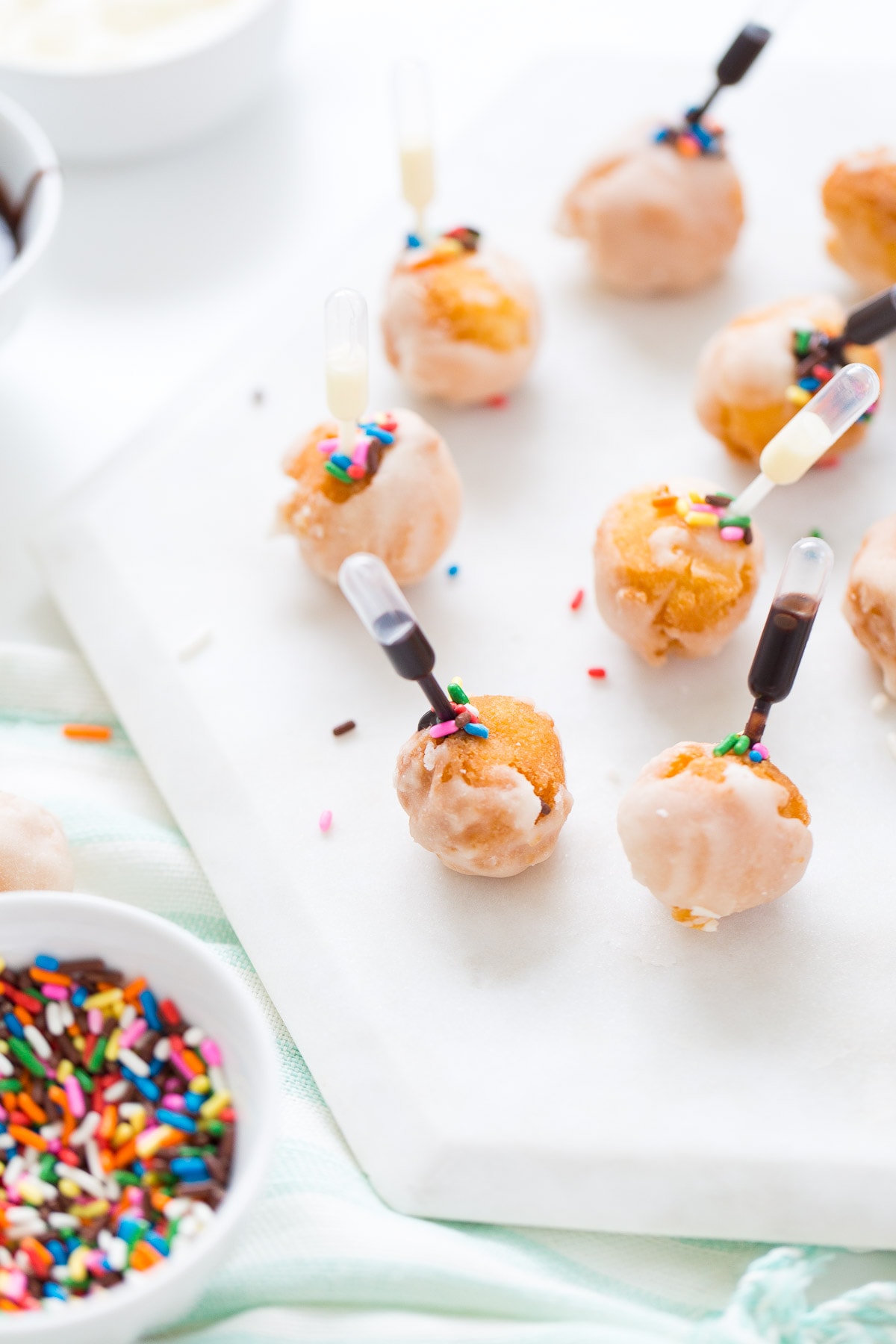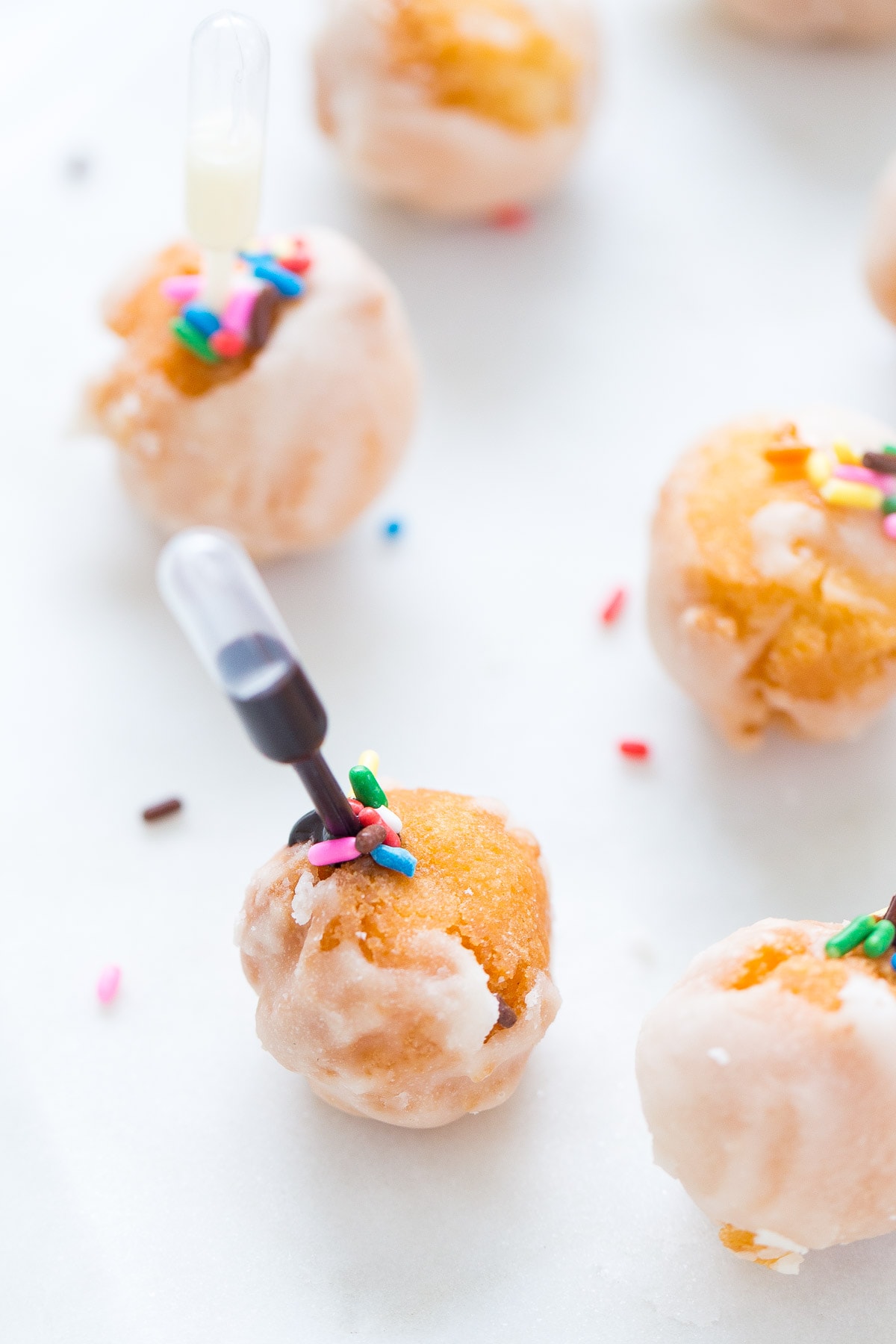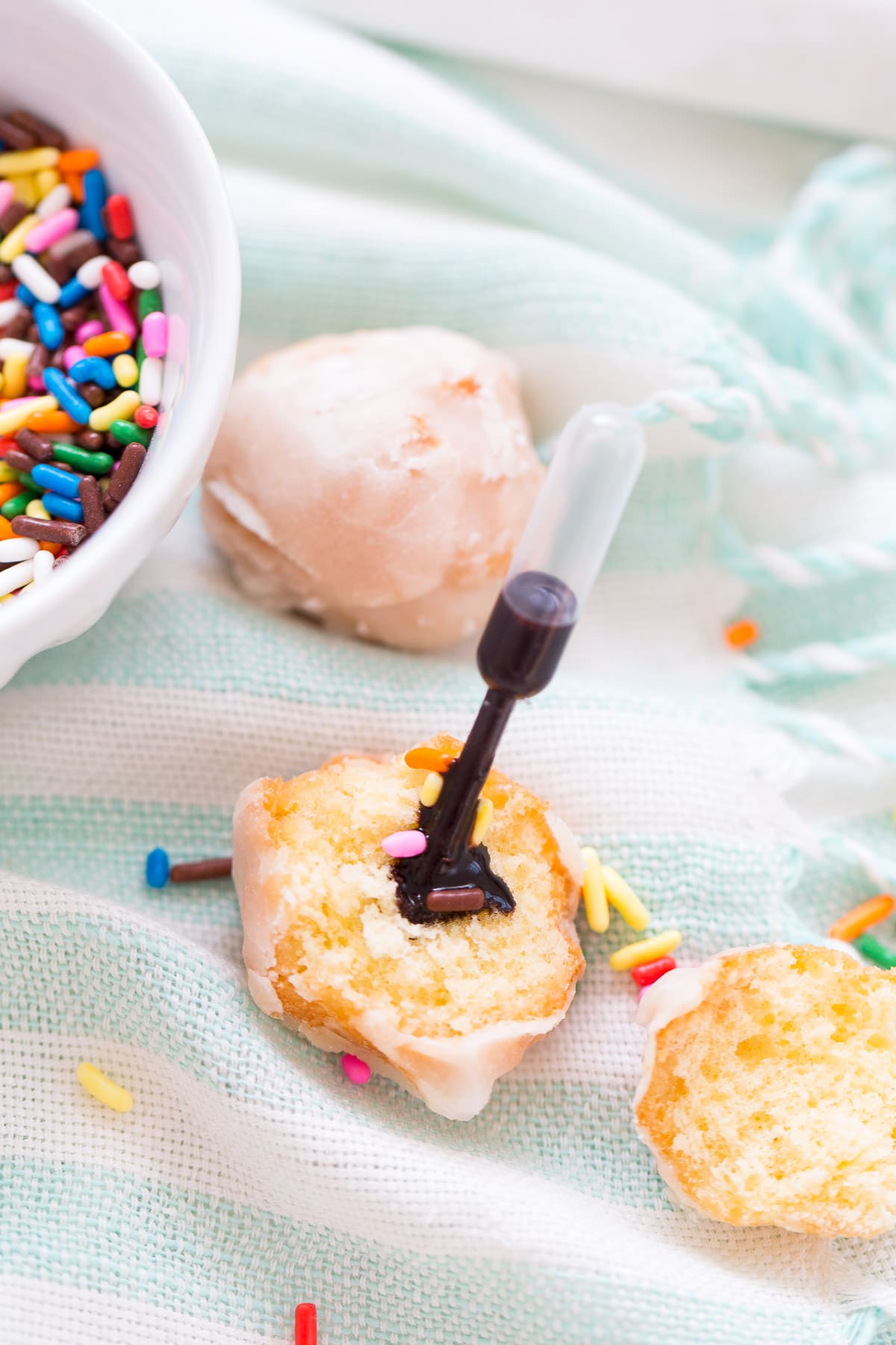 So what do you think?! I love the idea of making these color blocked, seasonal themes for holidays, and even savory versions for breakfast!