Aside from the fact that pizza at home is one of our go-to meals when we're wanting something easy to share, it's also a pretty safe bet for entertaining because… who doesn't love pizza?! And just in case you're about to say that you're one of the .001% that don't, not to worry, these 3 clever ways to serve pizza for a Summer pizza party can still apply to you. Mostly as encouragement for the level of coolness that eating pizza brings to you (I kid, I kid!), but also because these ideas will work just as well for cakes and pies, too!
They also happen to be simple enough to make in twenty minutes or less while you're waiting on your freshly-baked DIGIORNO pizza. Plus they're all self-serve ideas that will leave you with plenty of time to mingle and get the most out of the fun Summer moments that matter while still rising (in a very big way!) to the occasion.
First up, some seriously impressive individual pizza servers..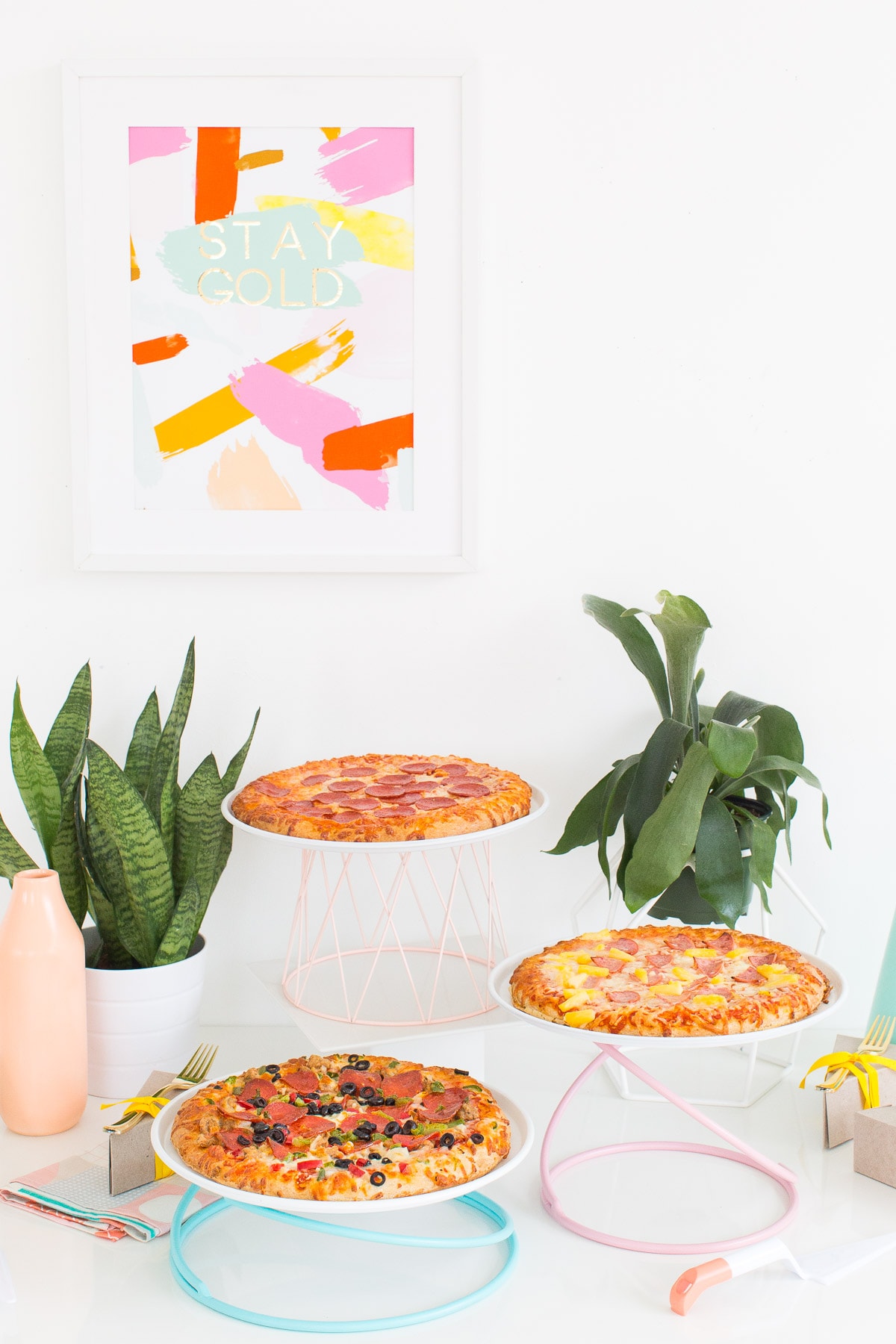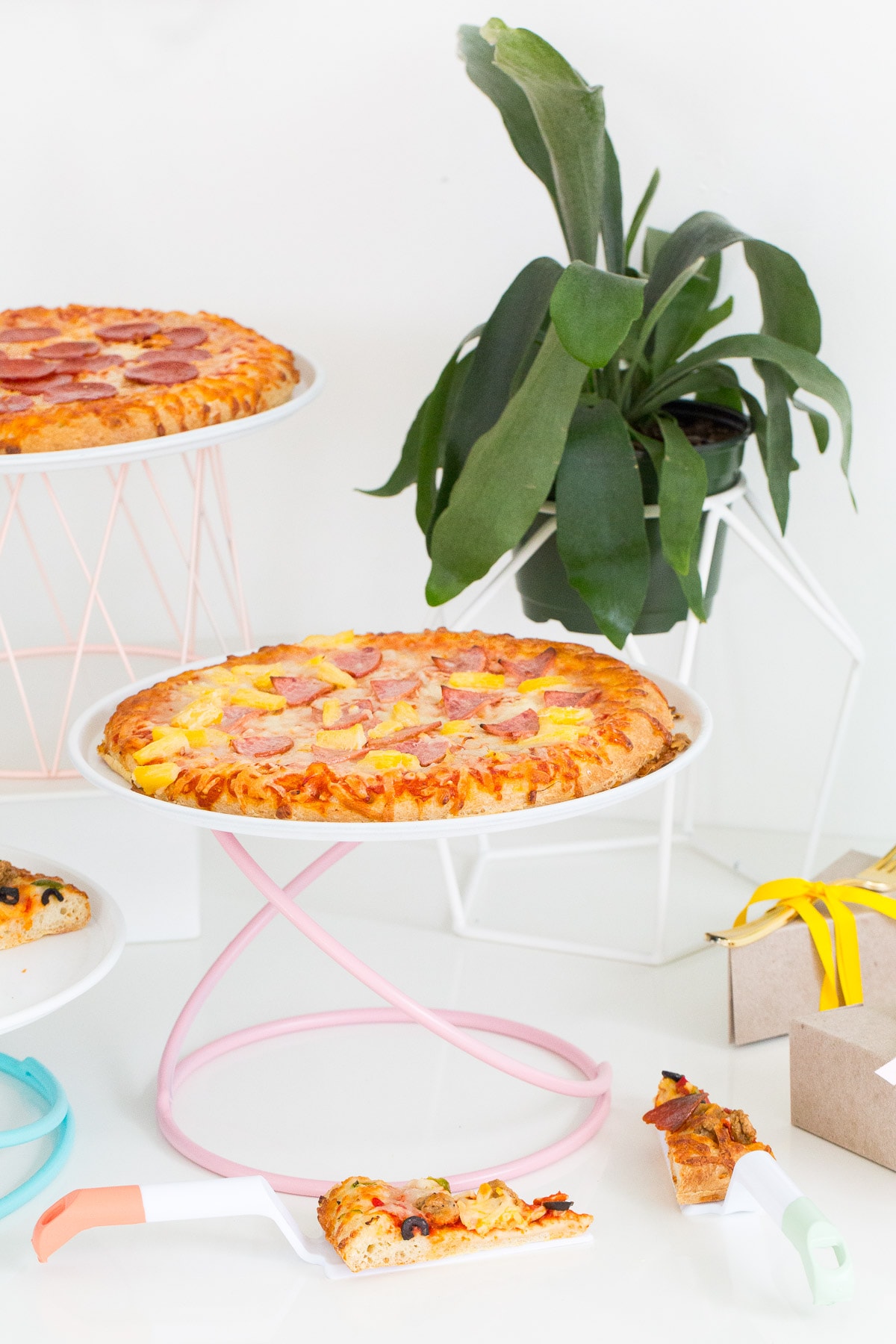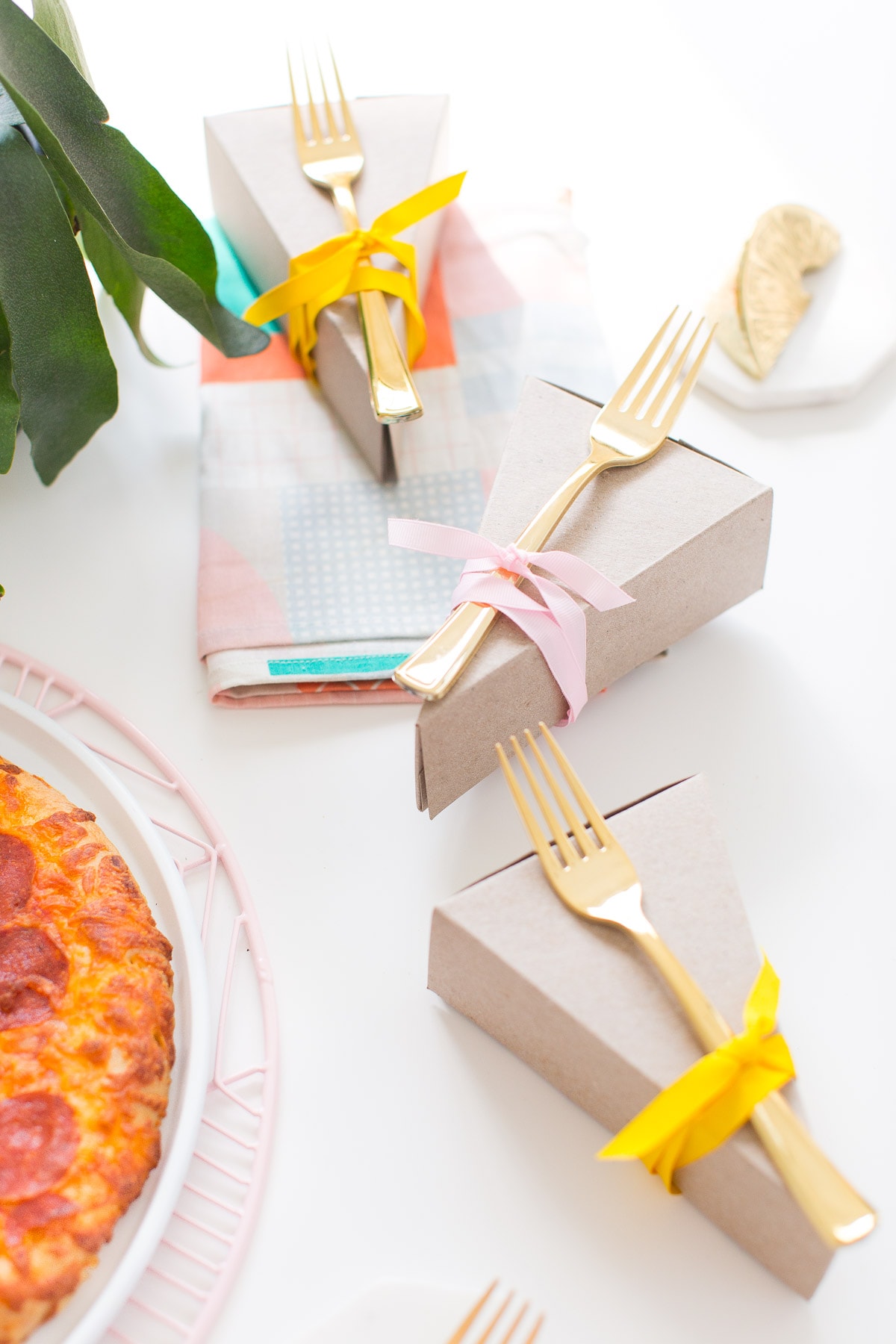 DIY Colorblock Pizza Slice Servers
For making the individual pie slices, simply dip the ends of the plastic pie servers into craft paint and place them on scrap paper to drip dry.
Once they're dry, you'll have perfectly customized serving slices for your color scheme, personalized for each party goer, or to coordinate with bright pizza toppings like pineapples and green peppers.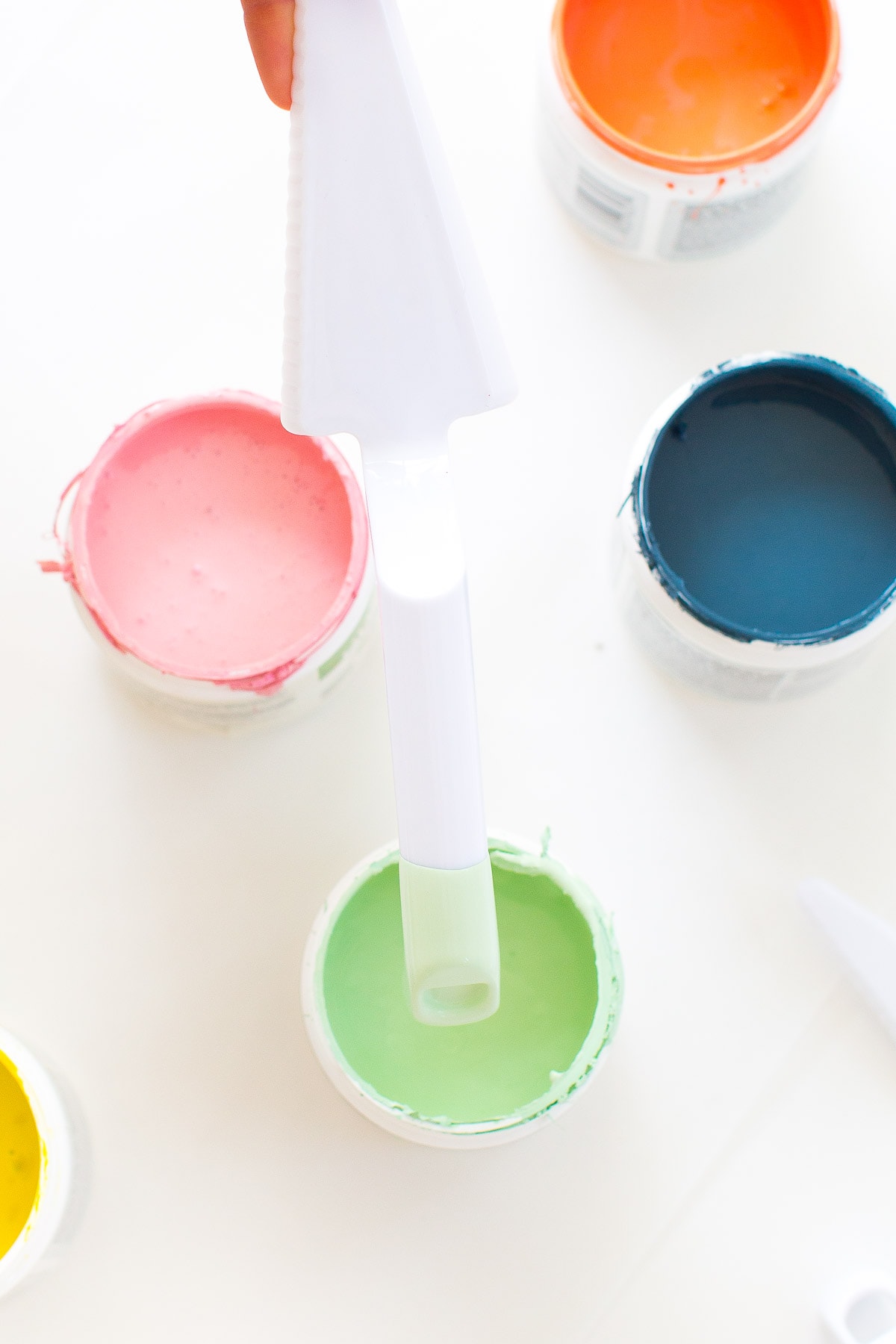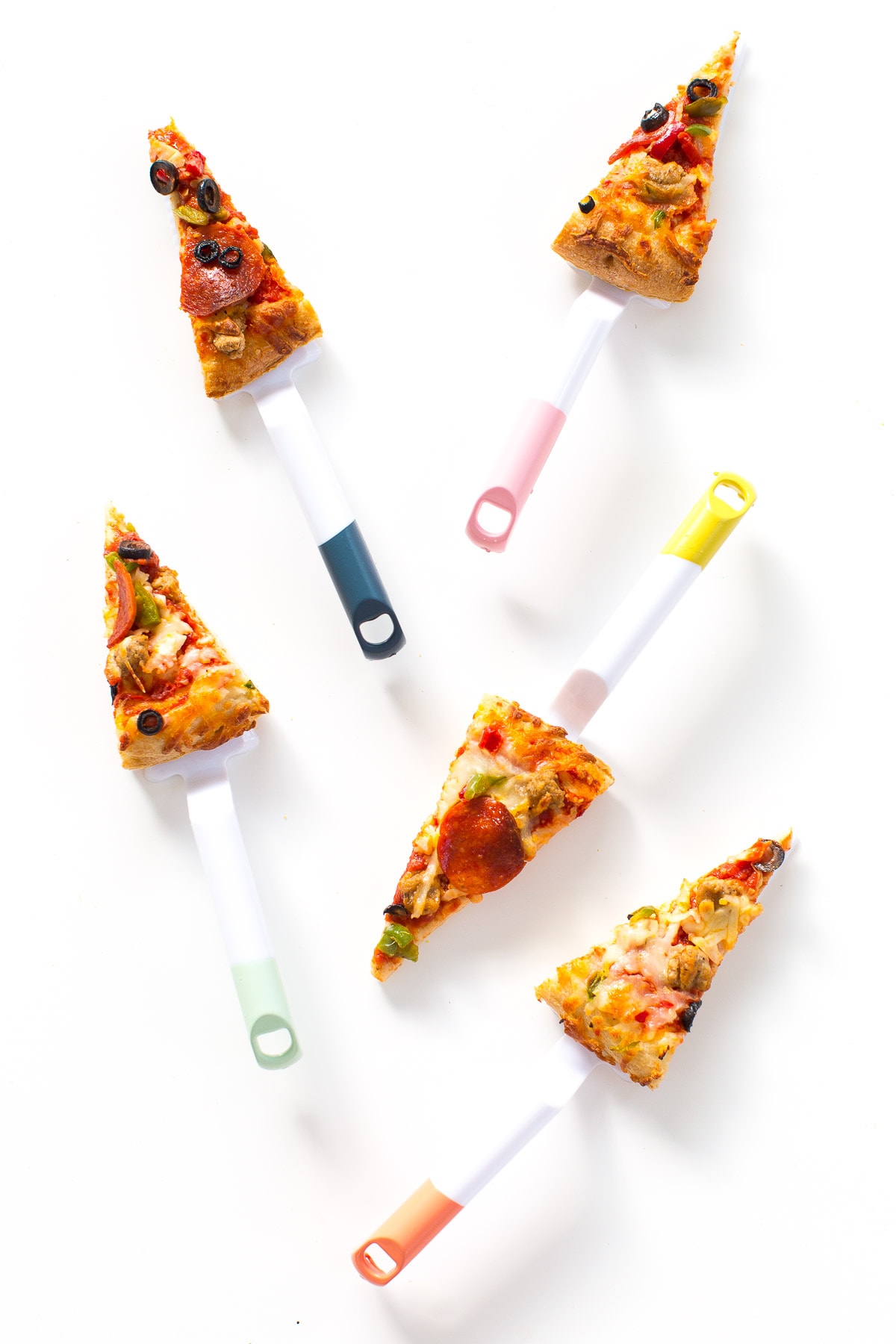 DIY Individual Pie Slice Boxes
Grab and go pizza will never have looked so good! These individual pie slice boxes can be folded and paired with ribbon and plastic utensil for a glam take on the old pizza box.
Either buy box templates online to fold and tie into place, or you can download a template freebie to print and make your own on any kind of paper you'd like! It's also a great way to have to-go slices for guests to fill a slice box on their own with their favorite toppings.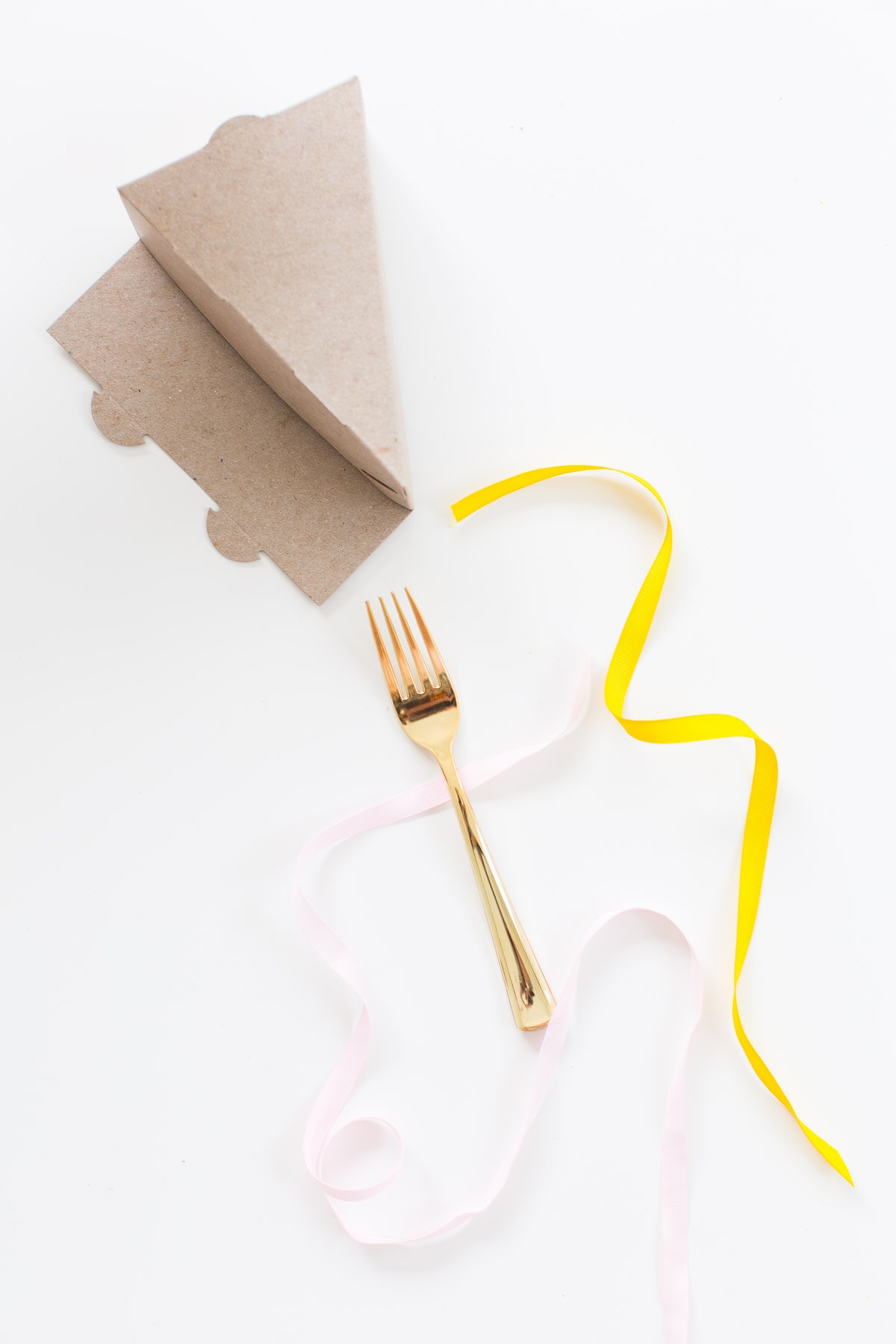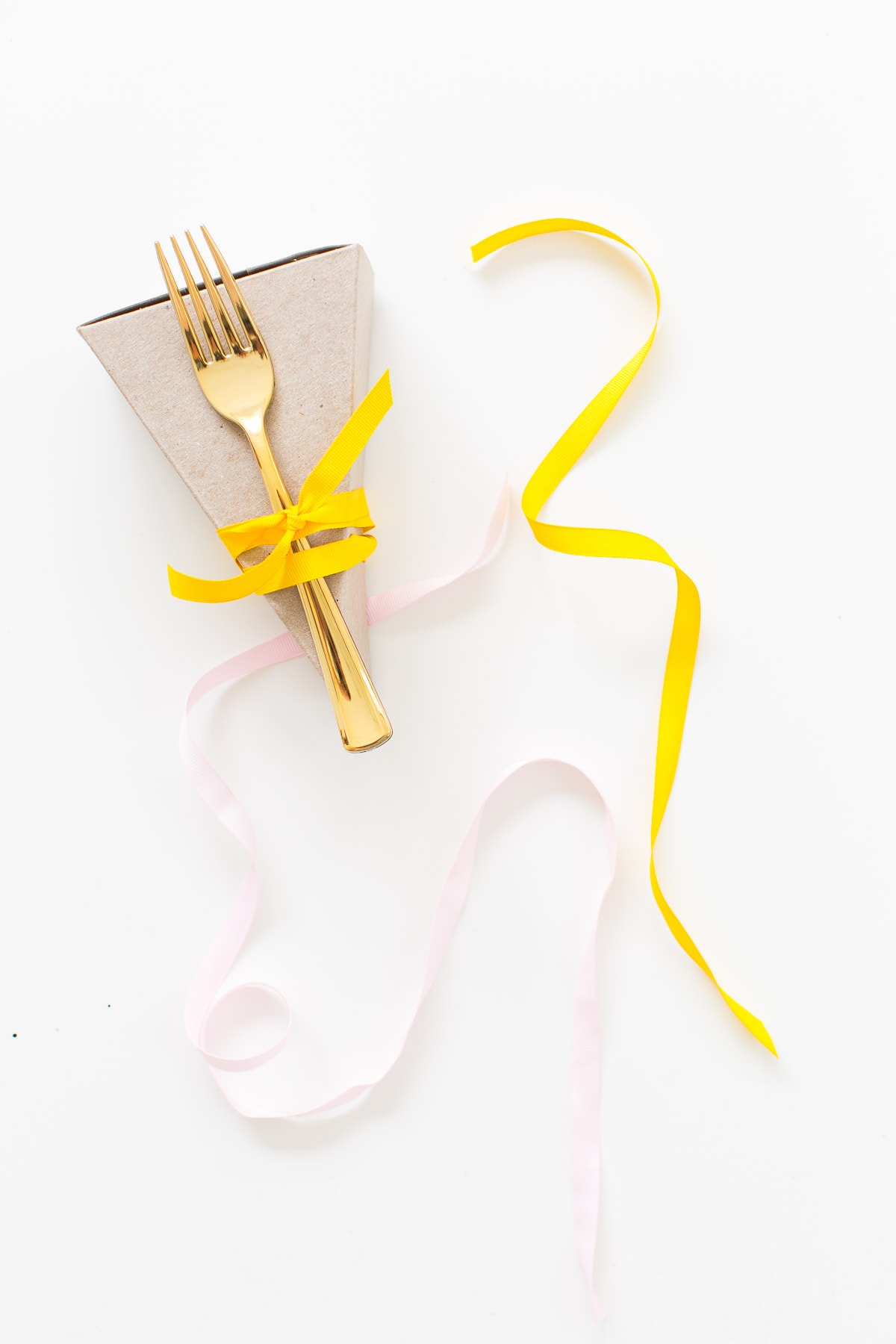 DIY Colorful Geometric Pizza Stands
A fun pizza stand always gets the party started, am I right? These colorful geometric stands are as simple as spray painting the metal stands with your metal spray paint in your custom party colors, and baking your favorite Original Rising Crust pizzas with fresh toppings to serve on top!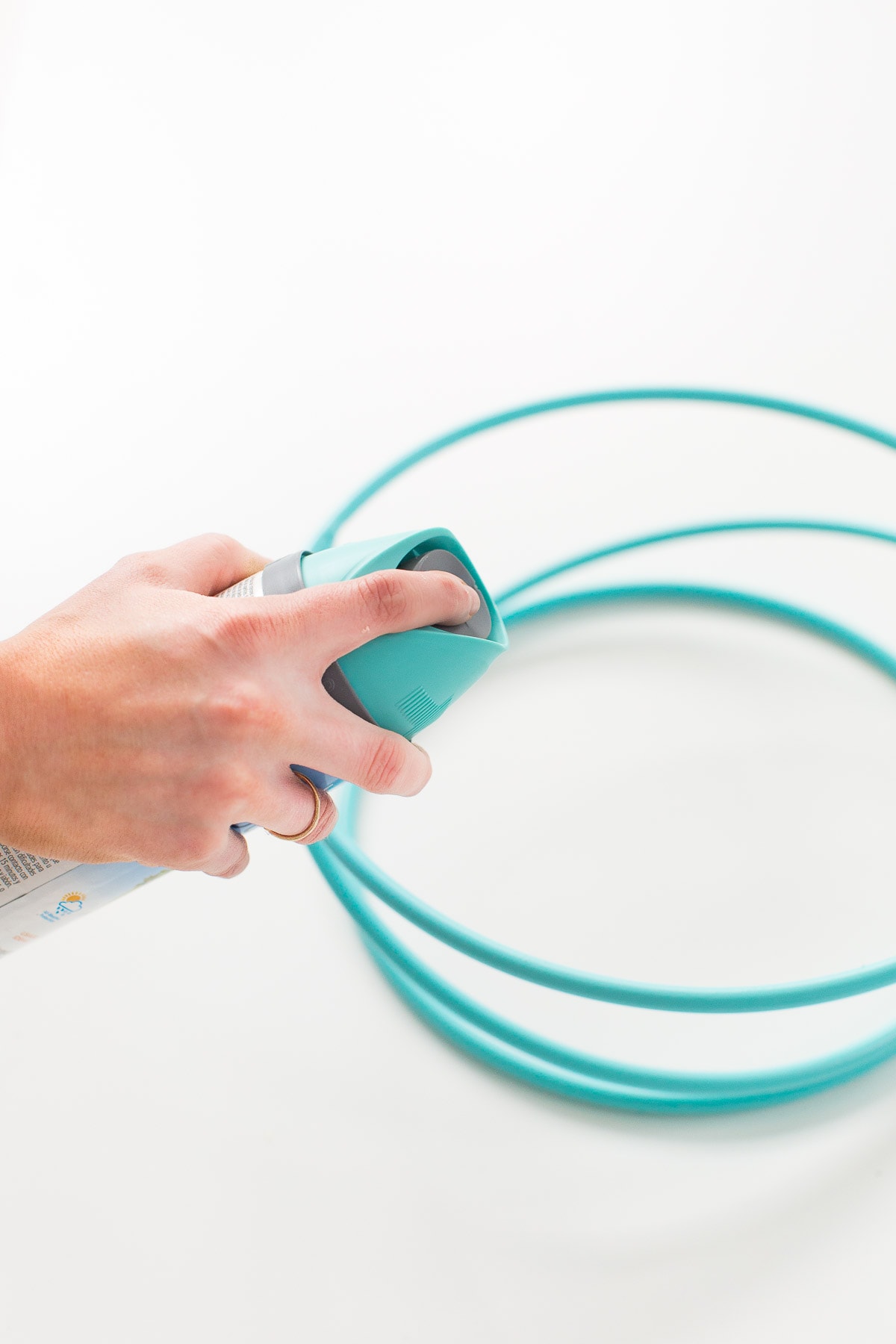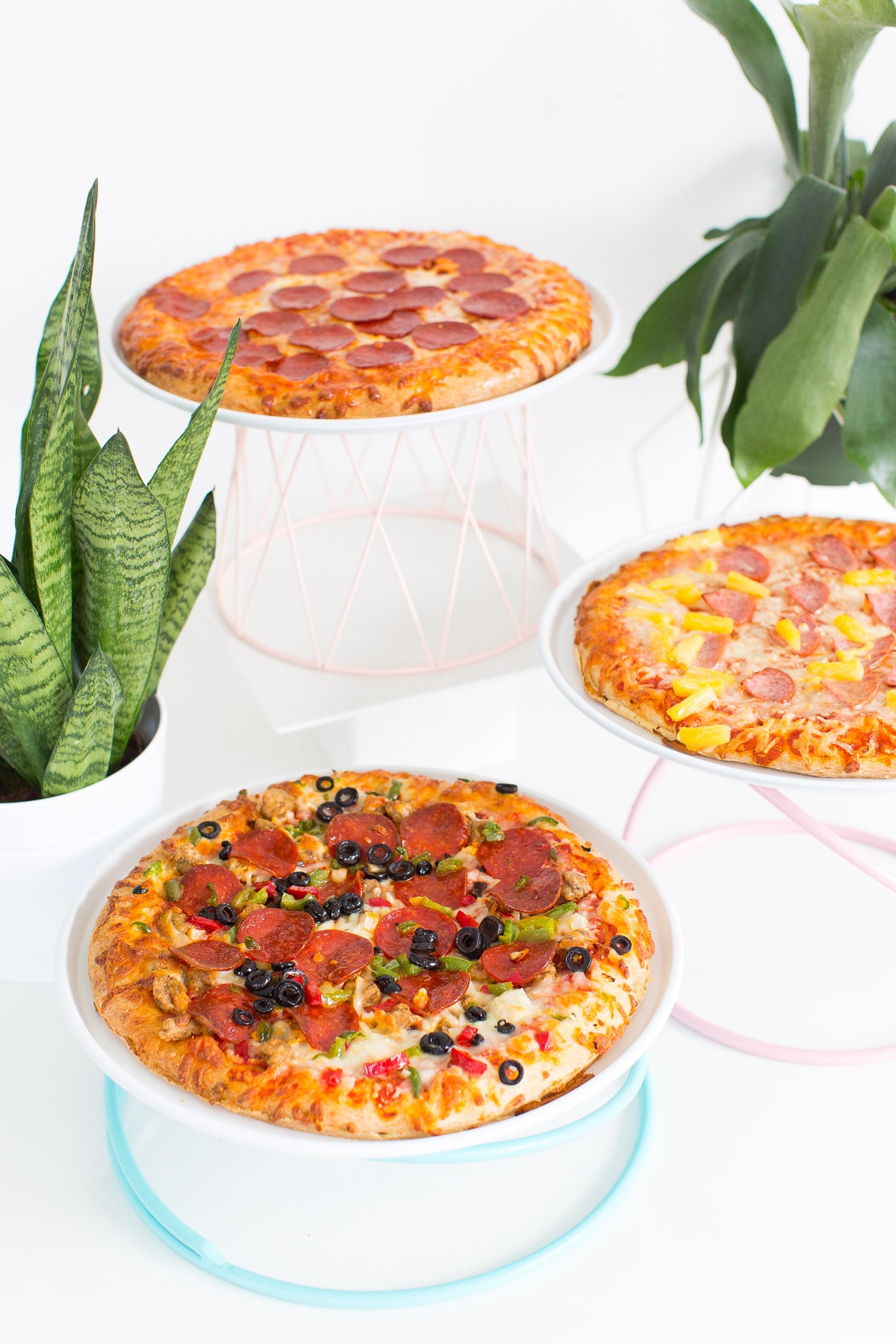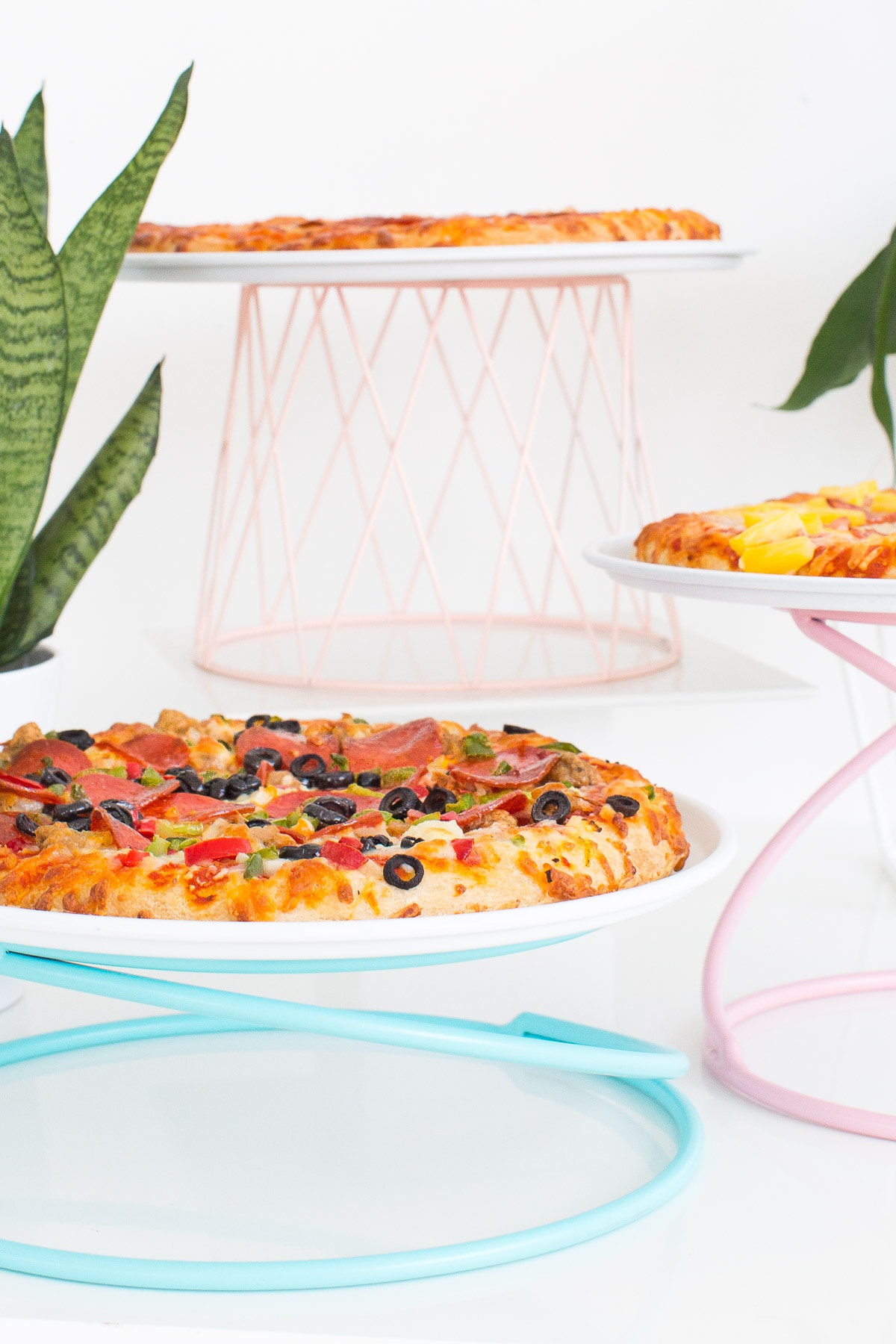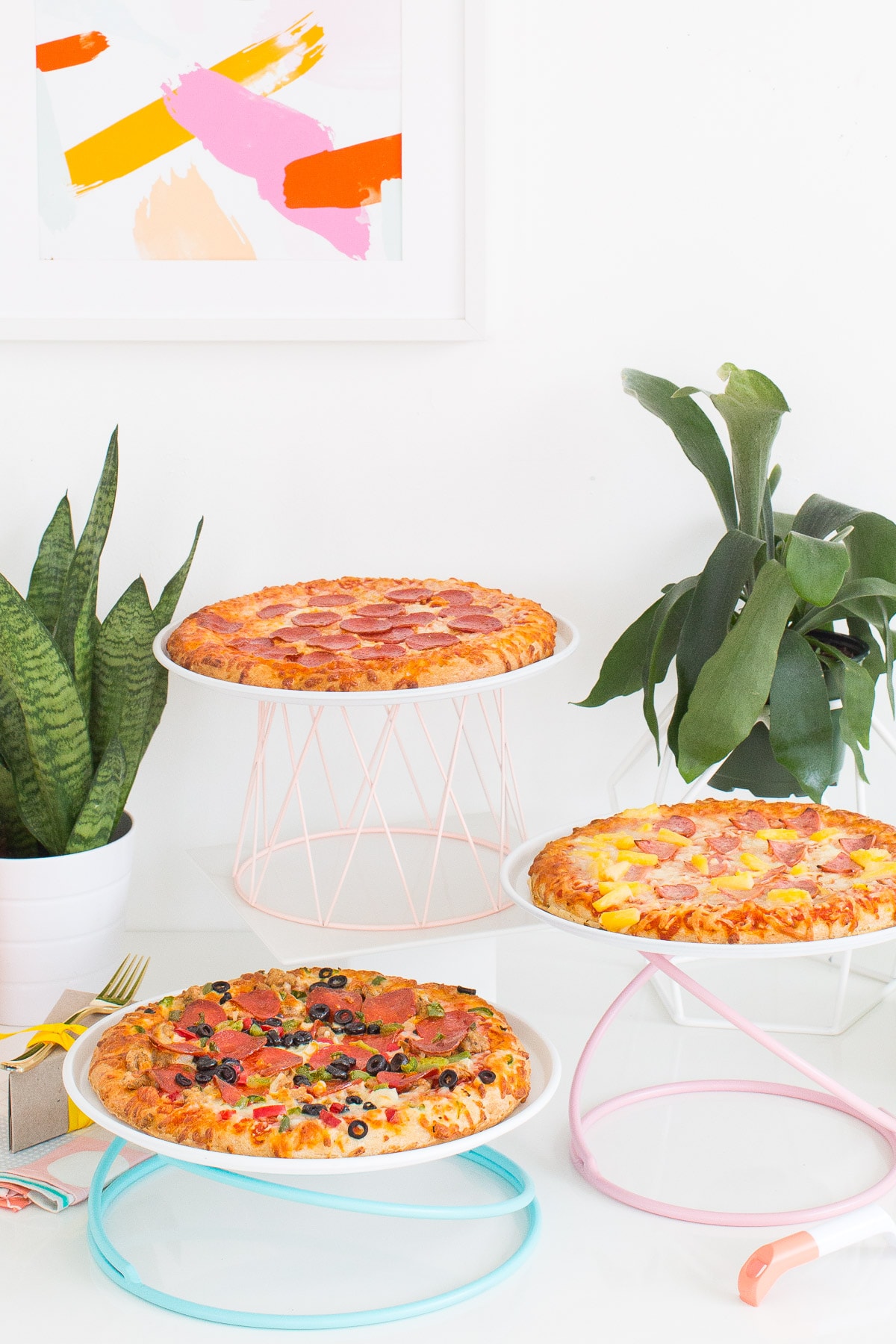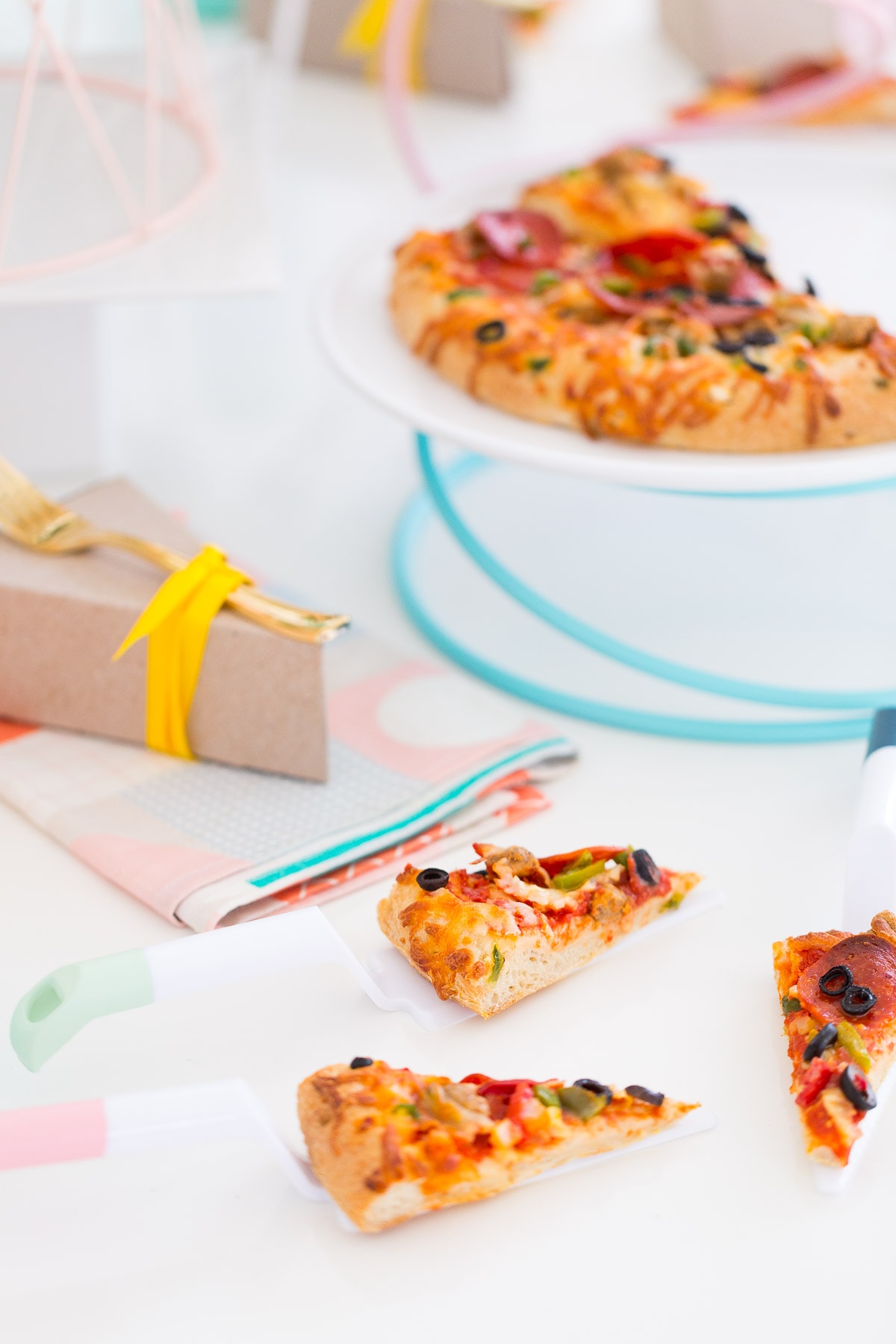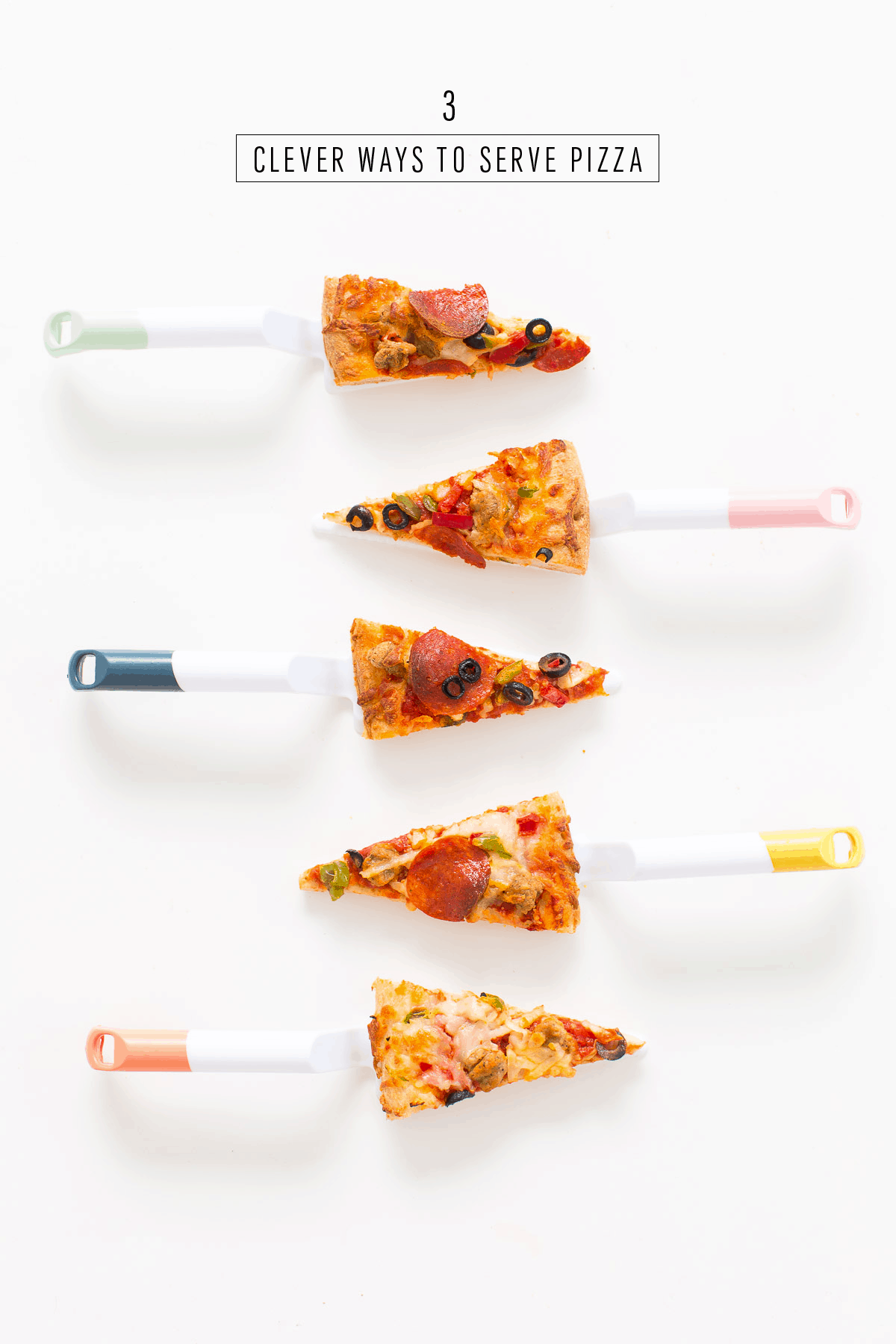 Do you all have any clever ways you serve pizza as a tradition? I also love the idea of pizza shaped plates for individual slices too, but haven't attempted making any just yet!
Thanks to DIGIORNO pizza for partnering with us on this post! You can find more entertaining ideas on their Facebook, Twitter, Instagram, and Pinterest pages!