We're not too late to this world sports party, are we?! The good news is we brought alllll the things! Literally. We're putting our own spin on DIY world sporting event watch party ideas with printable bingo cards and foods from all over to celebrate. What we lack in actual world championship athletic ability, we make up for in our food selection… as one does.
Well that and because you can never go wrong with having this many international food varieties if you're hoping to cover a little something for everyone, so why the heck not? Plus you can always rise to the occasion by adding some DIGIORNO pizza to fill any potential food voids.
Before we get to all the edible goodies we chose, let's make sure you have your added bingo entertainment covered…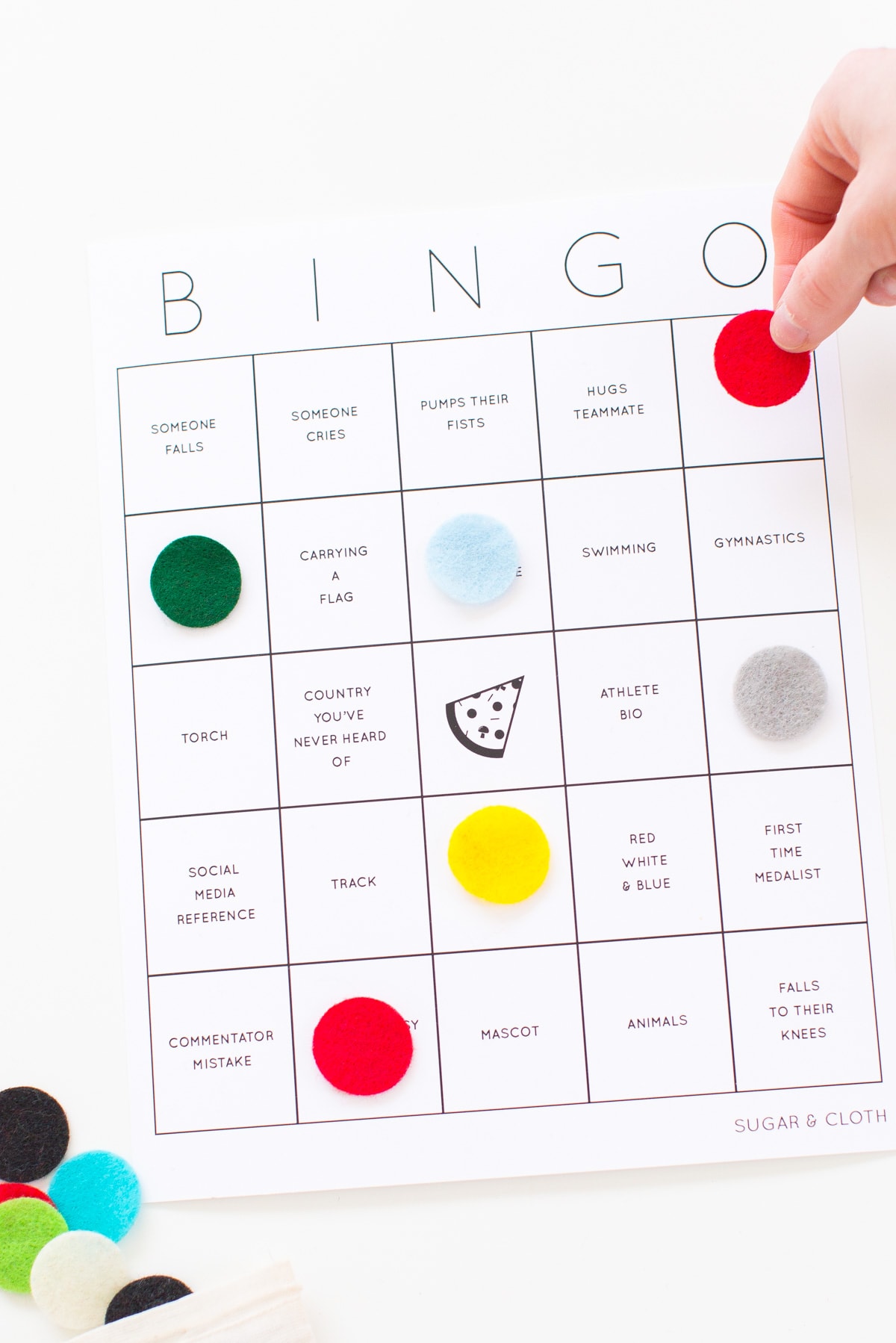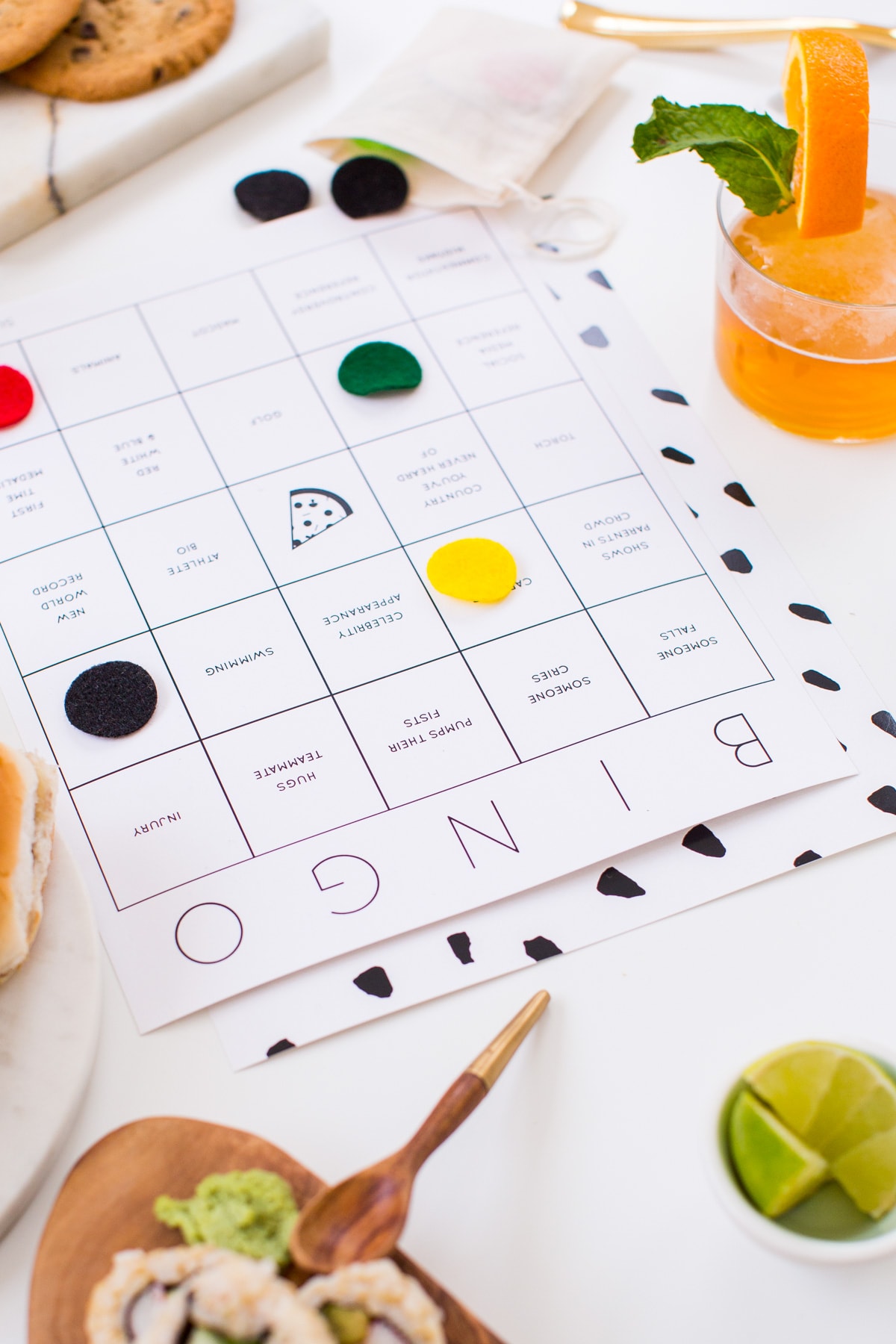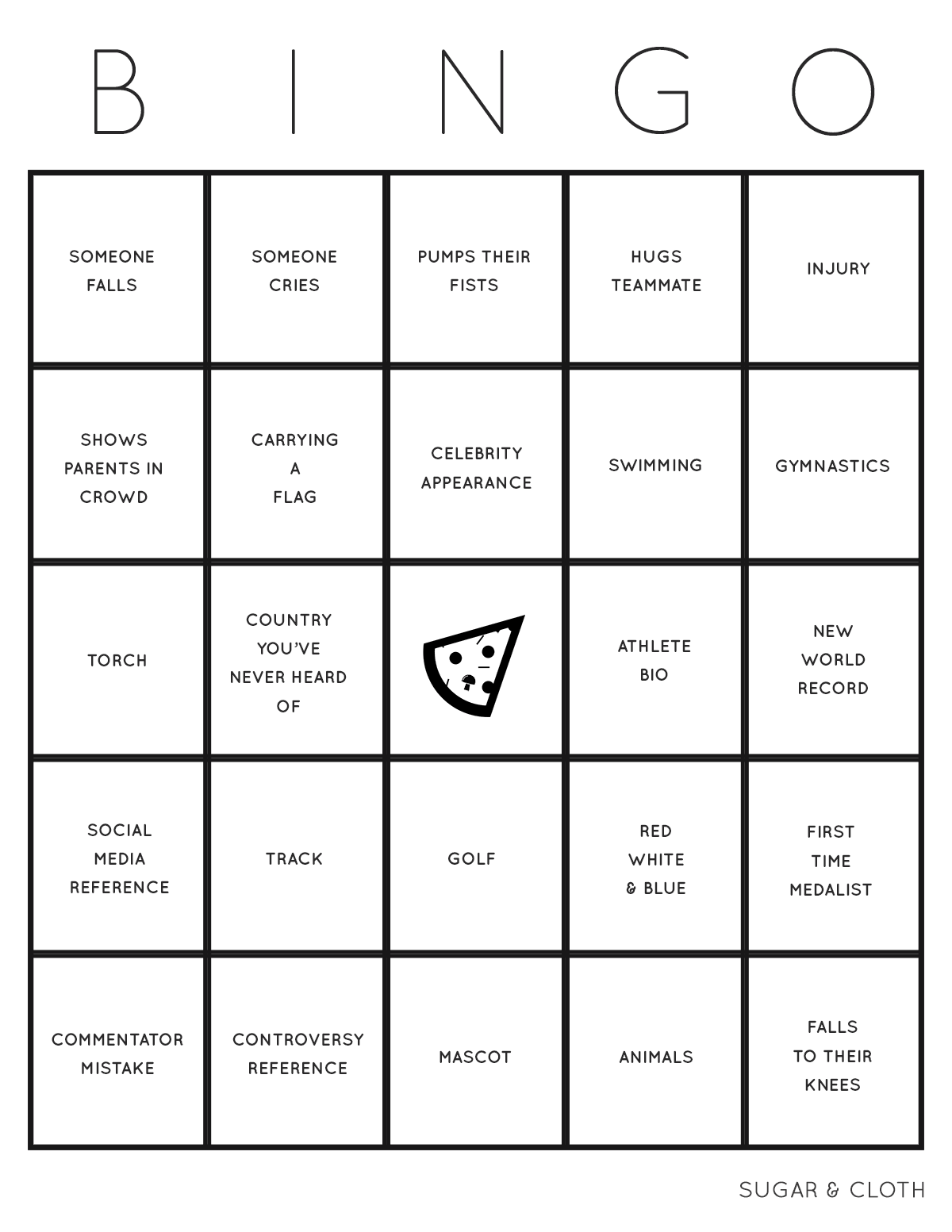 CLICK THE BELOW LINKS TO DOWNLOAD EACH OF THE 4 BINGO PRINTABLES
All you have to do is print each of the four world sports event bingo cards, and get creative with your bingo markers to be able to share and reuse the cards.
For our markers, we used small felt circles in world sporting event colors served in drawstring bags for a cute presentation!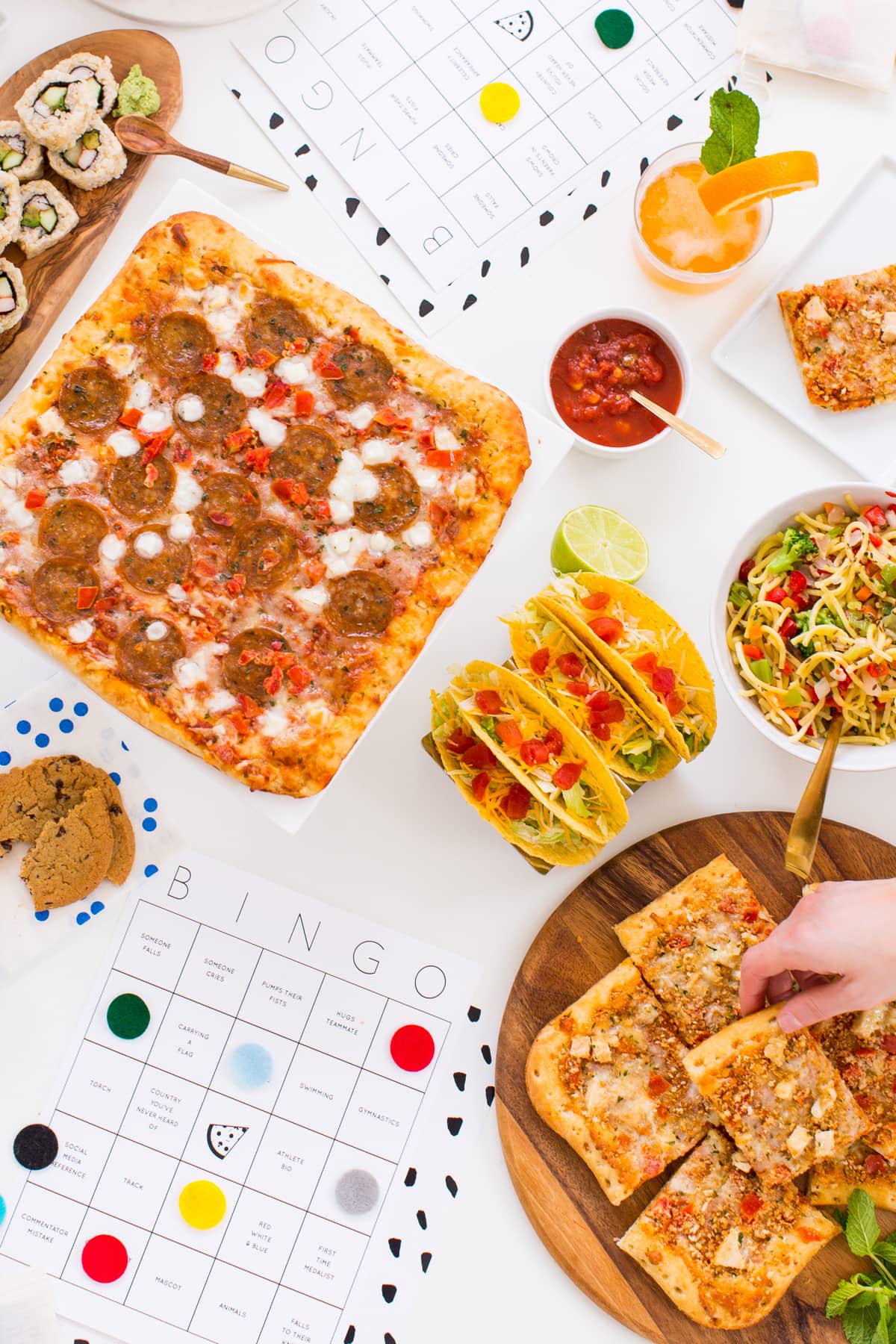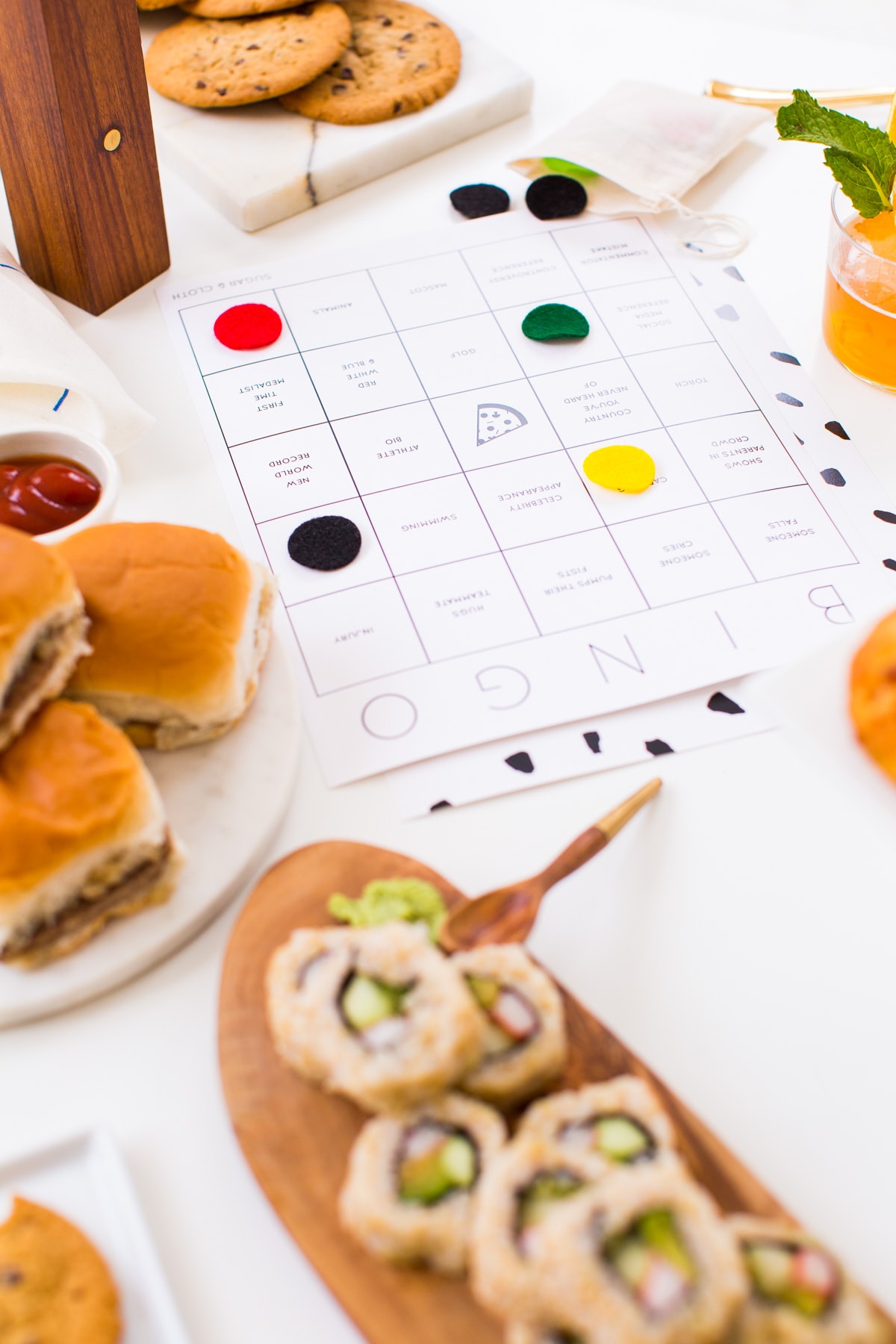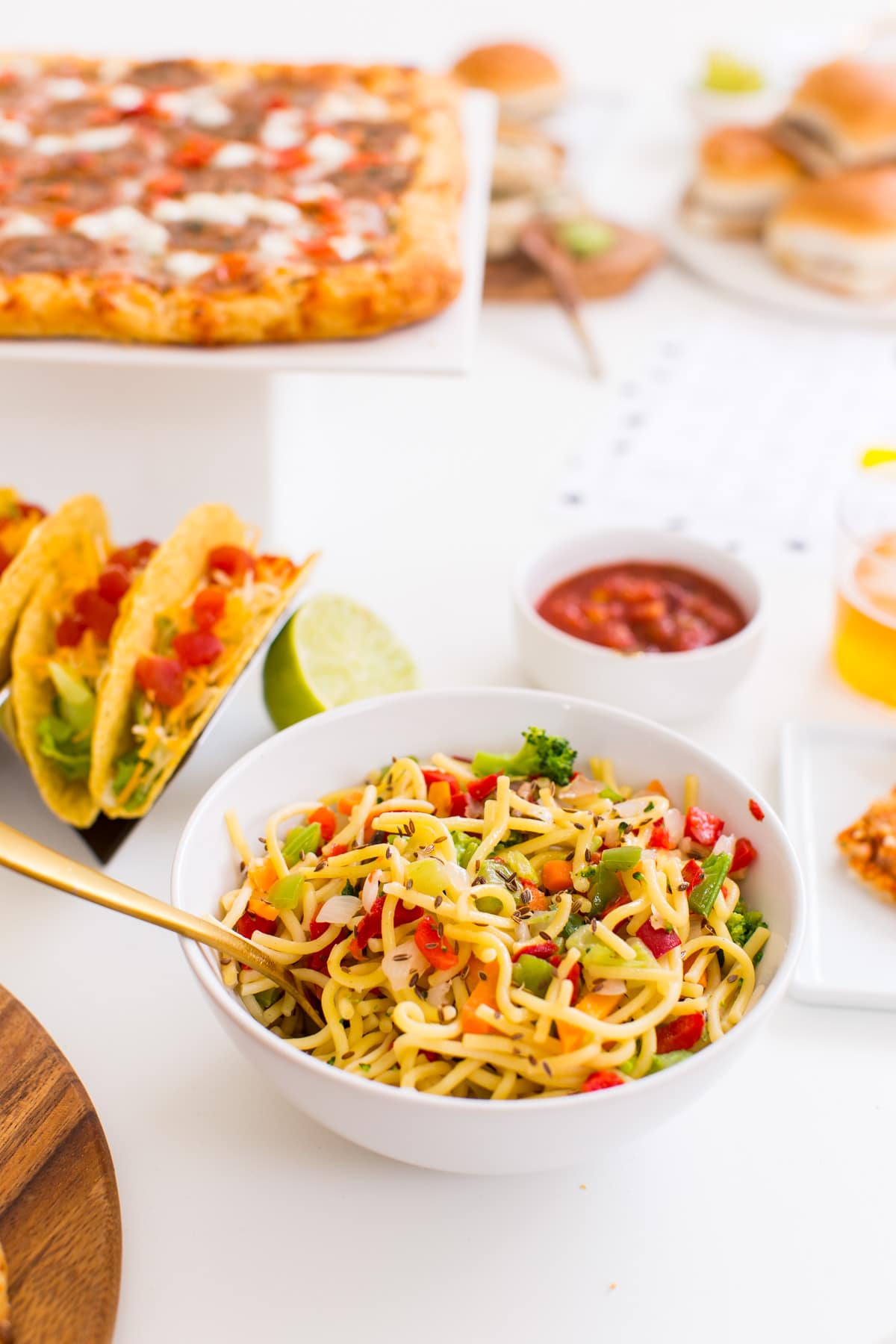 Now for the goodies! We asked everyone in the studio what their favorite international foods were to come up with our list, and it was a really fun twist getting to have everyone bring something to the table.
We served sushi with brown rice, mini jalapeño brat burgers, drunken noodles, an assortment of cookies, tacos, chips and salsa, an assortment of cheeses, and Belgian beertails.
We all covered a little something here and there, but we needed our hero entree of course, so we made two of the new DIGIORNO pizzeria! thin pizzas (the Spicy Sausage Italiano & Provolone and Chicken Parmigiana). Because they come out fresh-baked from your own oven in minutes, topped with from-scratch pizzeria! sauce and real premium meats, cheeses, and vegetables, you can have a few extras on hand in the freezer to rise to the occasion in case you still have hungry guests.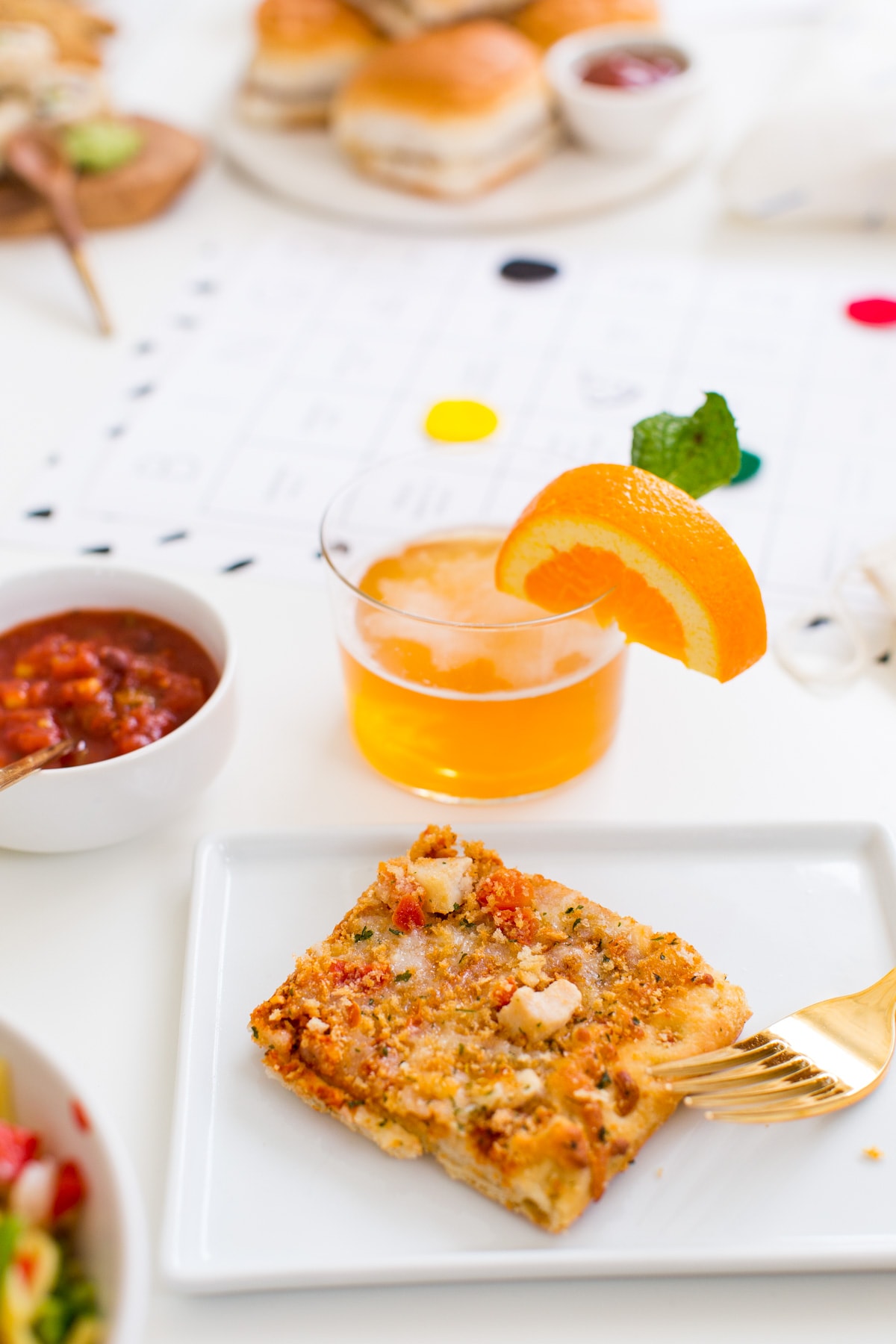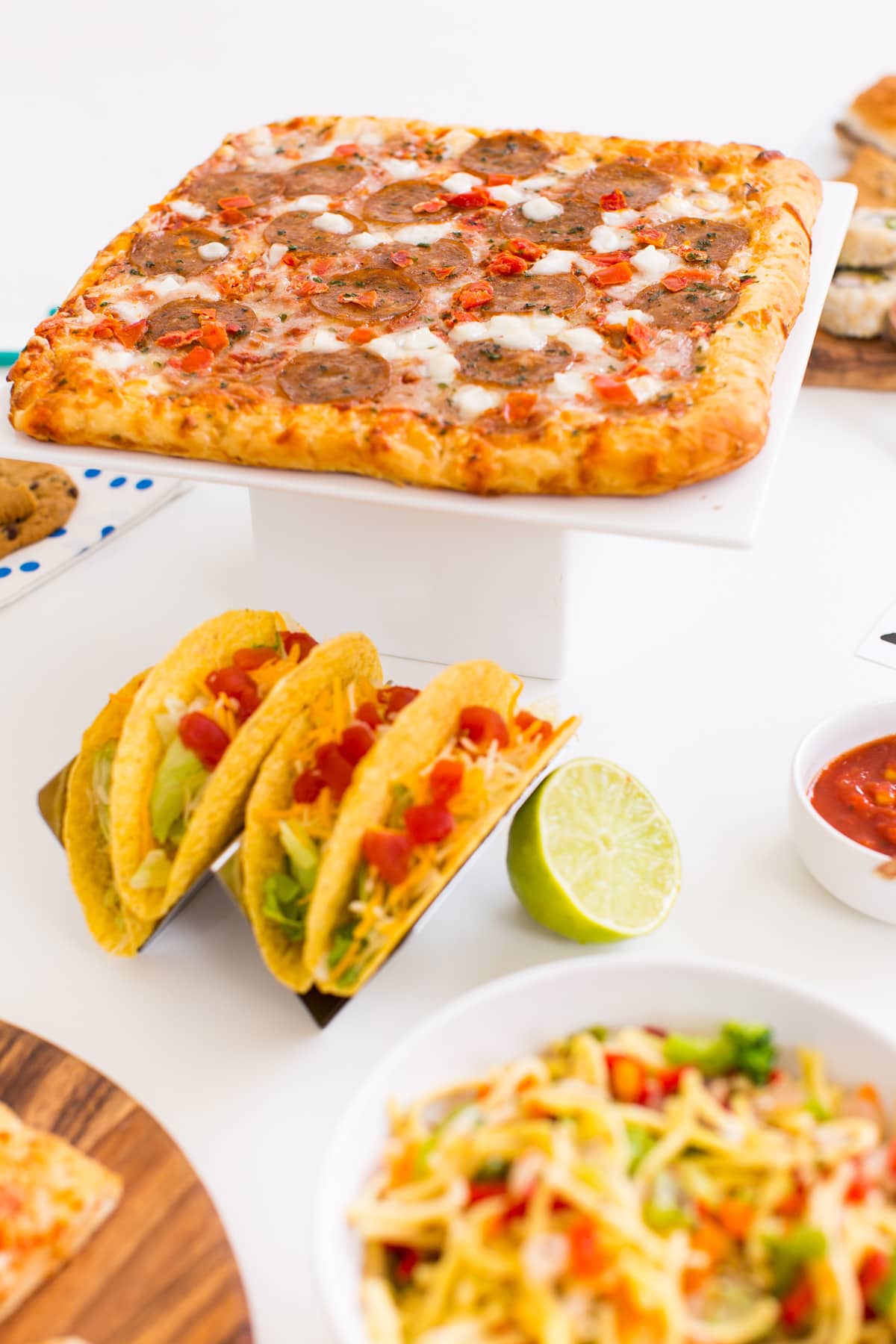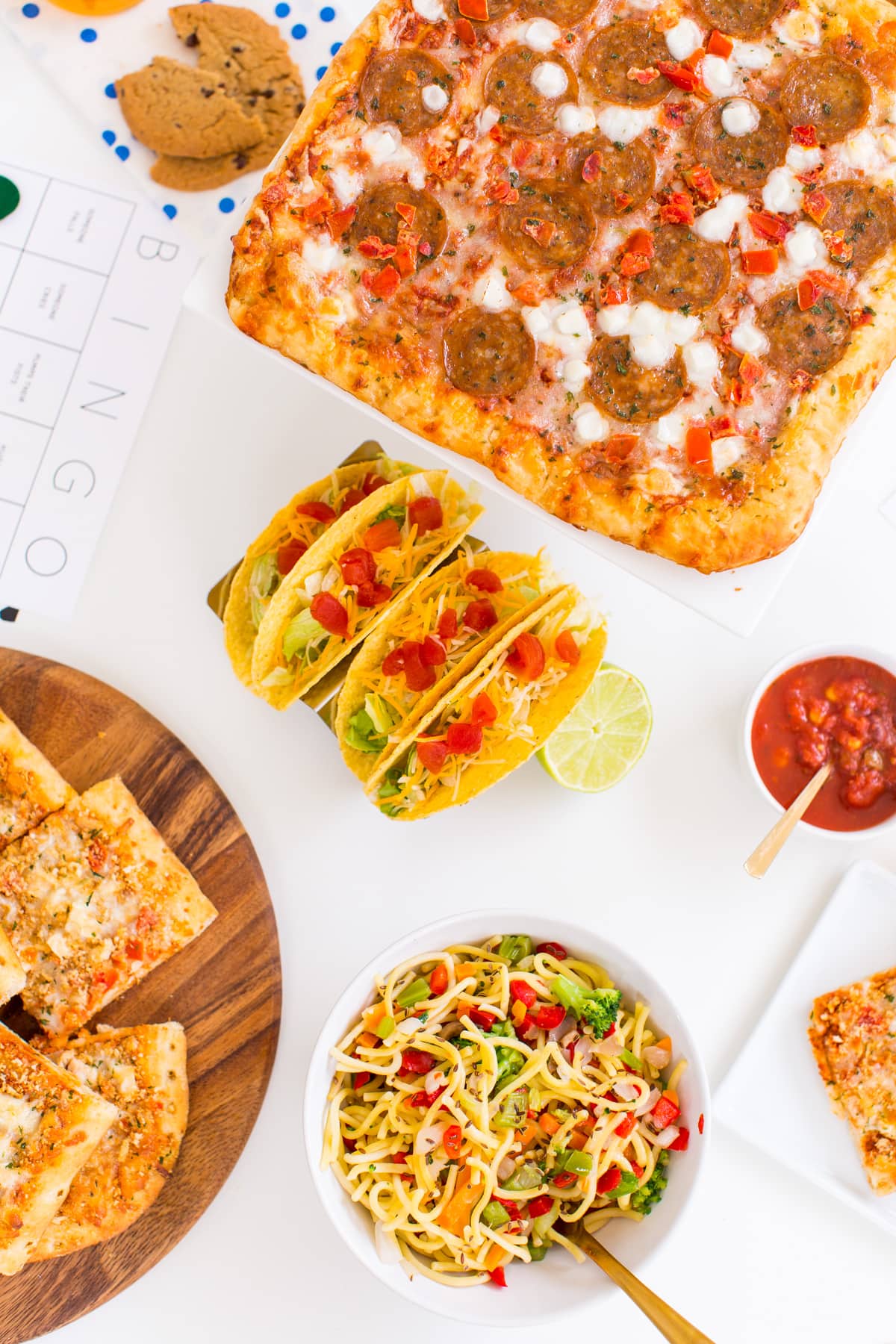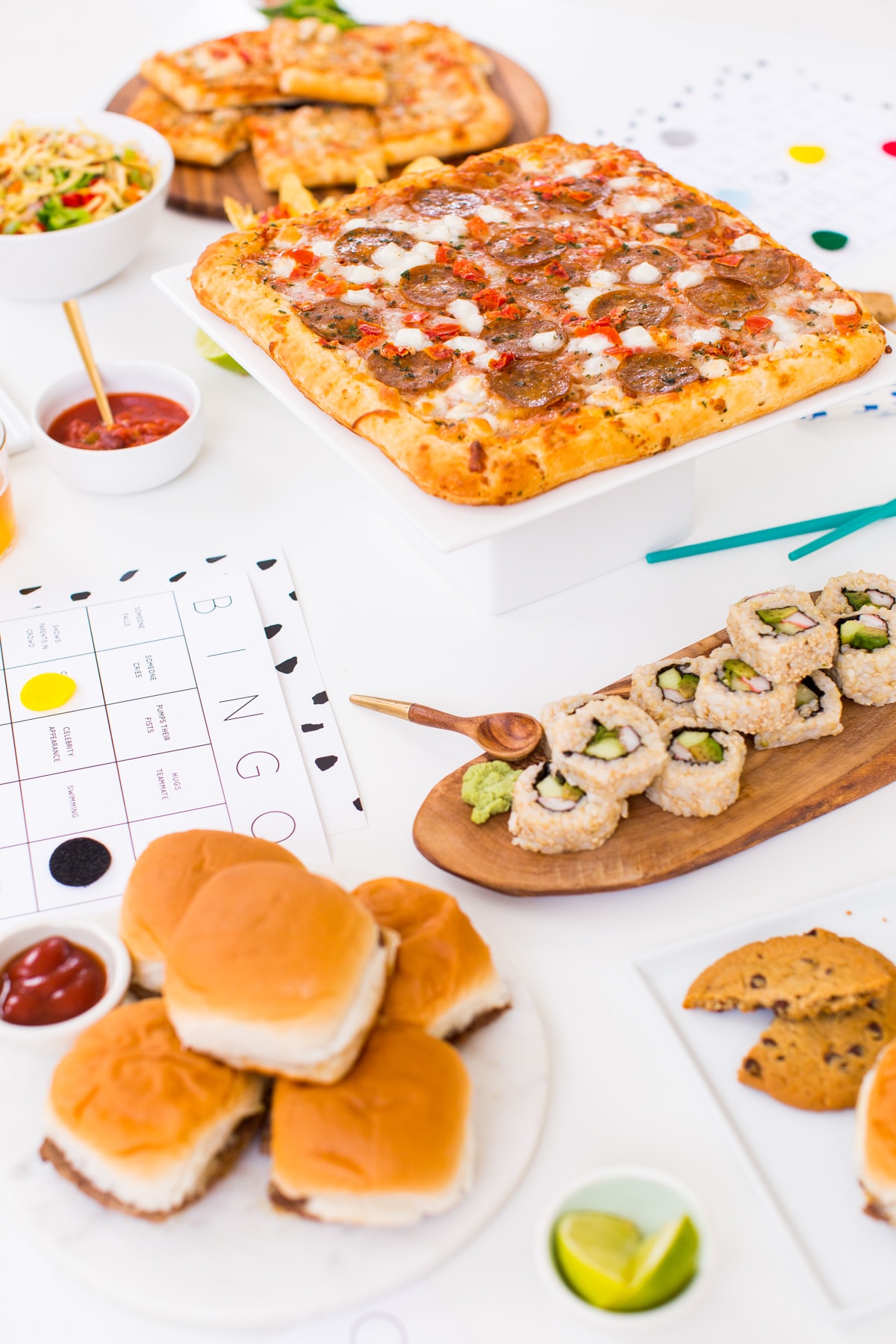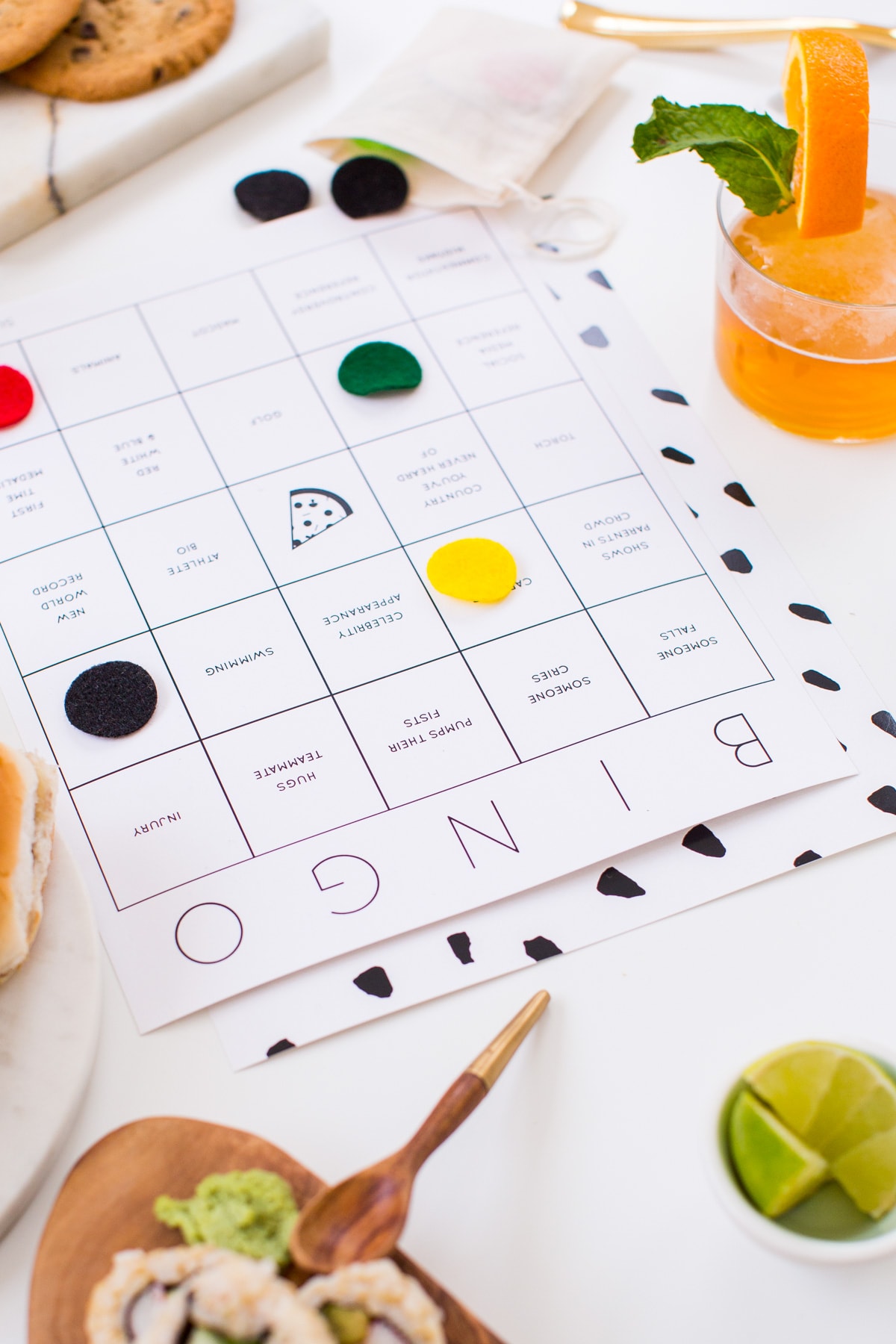 Now for the very important part, who are you all rooting for this summer?! I'm still a die-hard gymnastics fan-girl!
Thank you to DIGIORNO pizza for partnering with us on this post! You can find more on their Facebook, Pinterest, Twitter, and Instagram pages.