If you know me, then you know I LIVE for a good game night. I definitely married into the right family with Jared because his mom and sister are always down for games at the drop of a hat. It's a good time had by all.
That said, certain occasions can call for a touch more… design inspiration… if you will. This DIY printable scattergories game is as cute as it is easy to prepare for however many guests you might have over. You could even have a card at each place setting the dinner table if you wanted to! Double bonus is that you can print as many as you need and switch up the categories for however big or small your game night is.
No game night is complete without snacks for the table though, and we've got ours strewn with THE most delicious Blue Diamond Crafted Gourmet Almonds you've ever had. I'm not exaggerating here. If you haven't tried the Black Truffle flavor almonds, then you need to pause on your DIY preparations and get thyself to a grocery store 911. I'm serious, you will 100% be licking your fingers…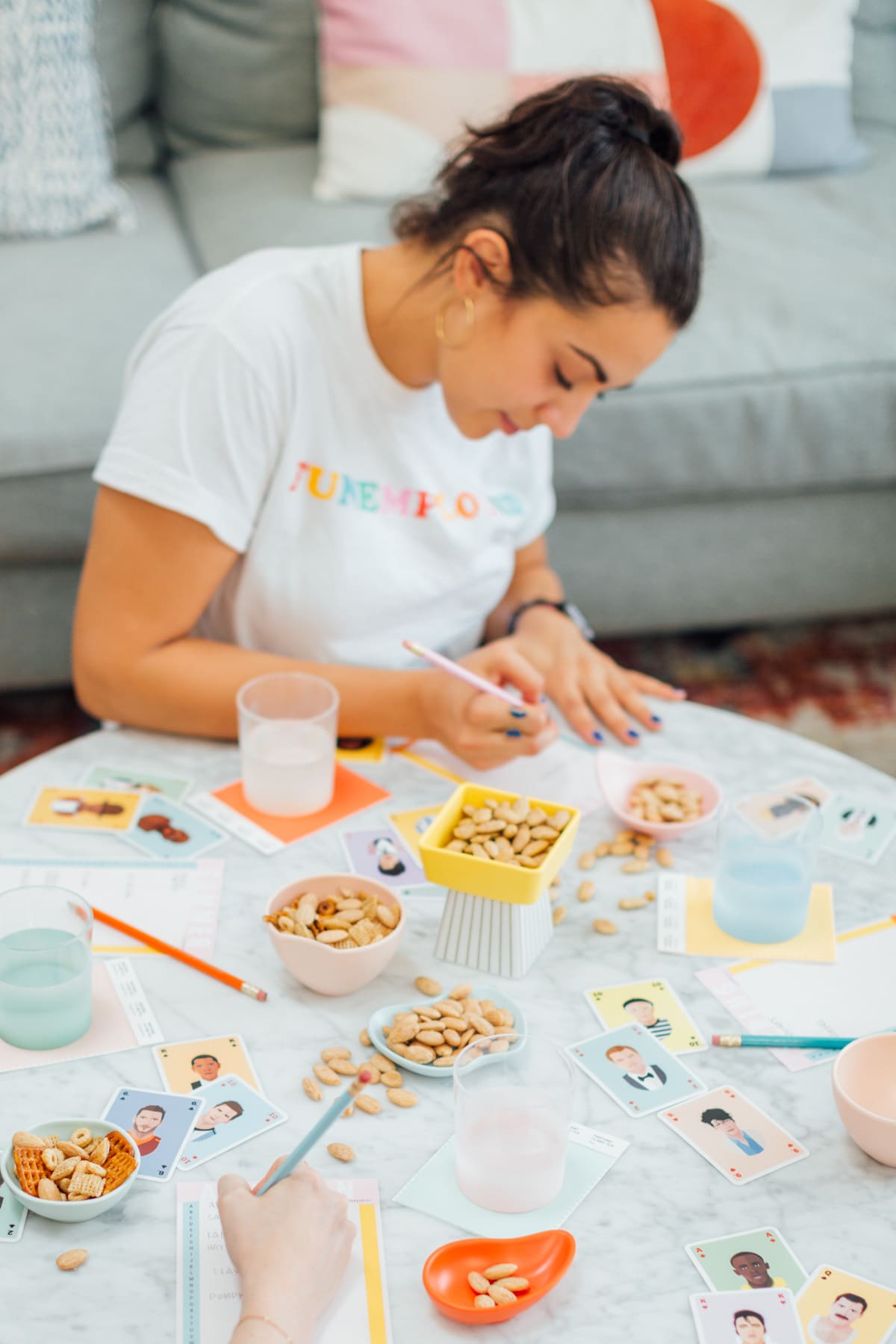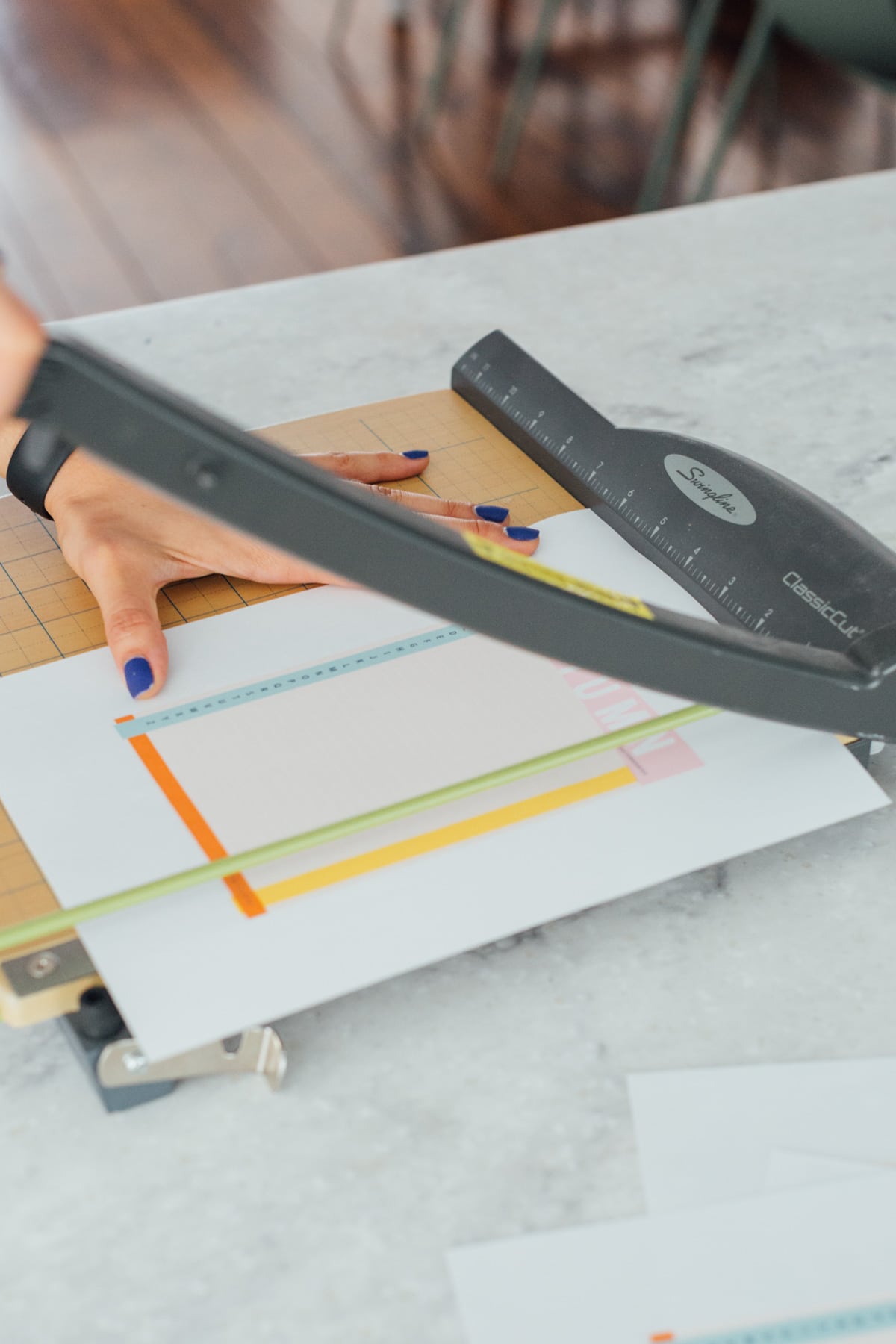 This DIY game is so easy peasy that it almost doesn't count as a DIY. All you need to do is download the PDF from the link in the materials box then print out as many copies as you need for the number of players you have and you're all set.
Place a few bowls of almonds out, a stack of pencils, and a card for everyone and you've got yourself a sweet and simple Instagram worthy game night.
Rules of the game:
— Everyone gets a set of four cards, one for each season.
— Set a timer for 4 minutes (longer than the usual game since there are so many letters) for each player to have time to fill it a word that relates to one of the seasons that starts with each letter in the alphabet.
— Once the timer is up, read through each letter and tally up a point for every answer that someone has written down that fits the theme and isn't a duplicate of another player.
— Whoever has the most points wins!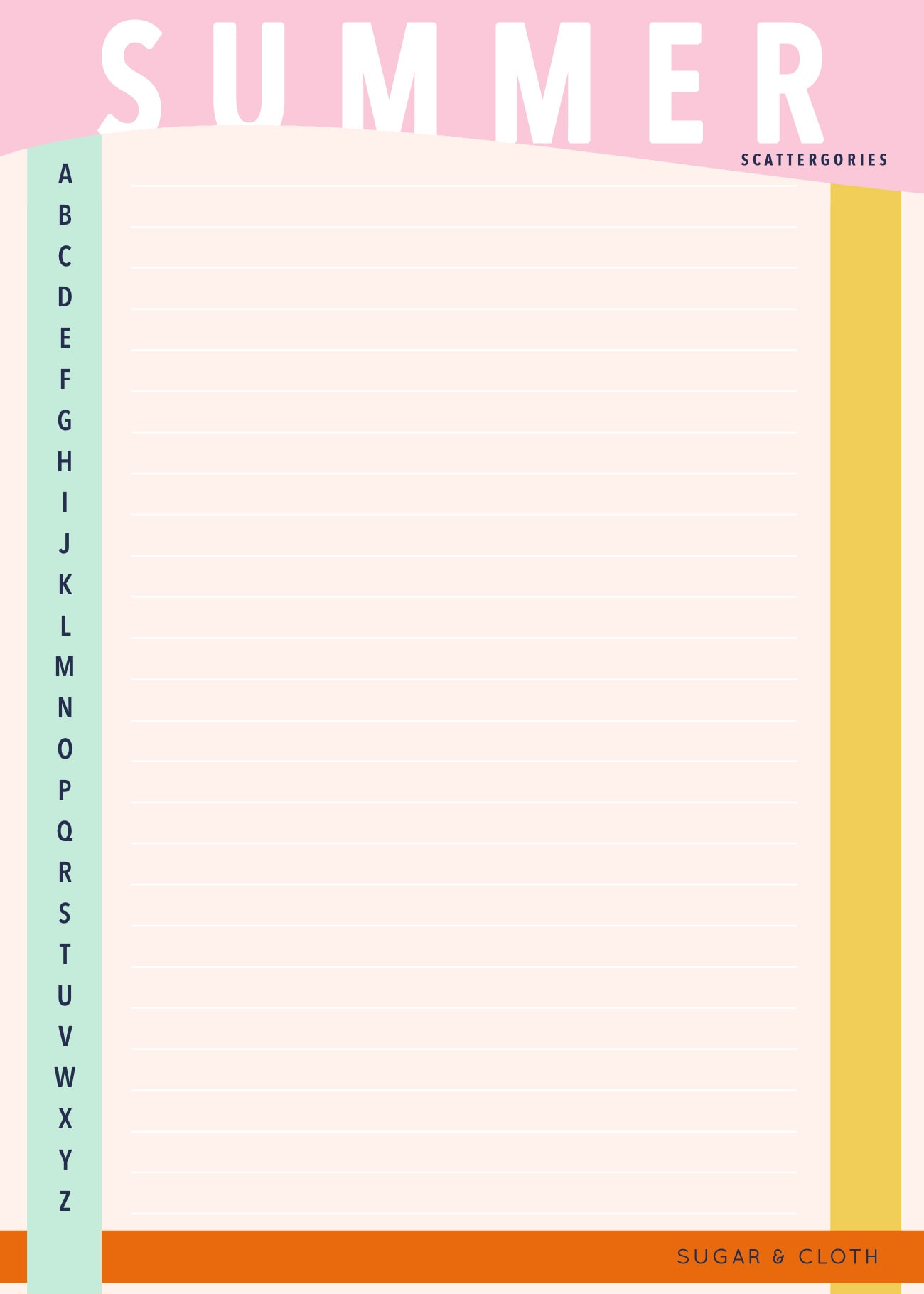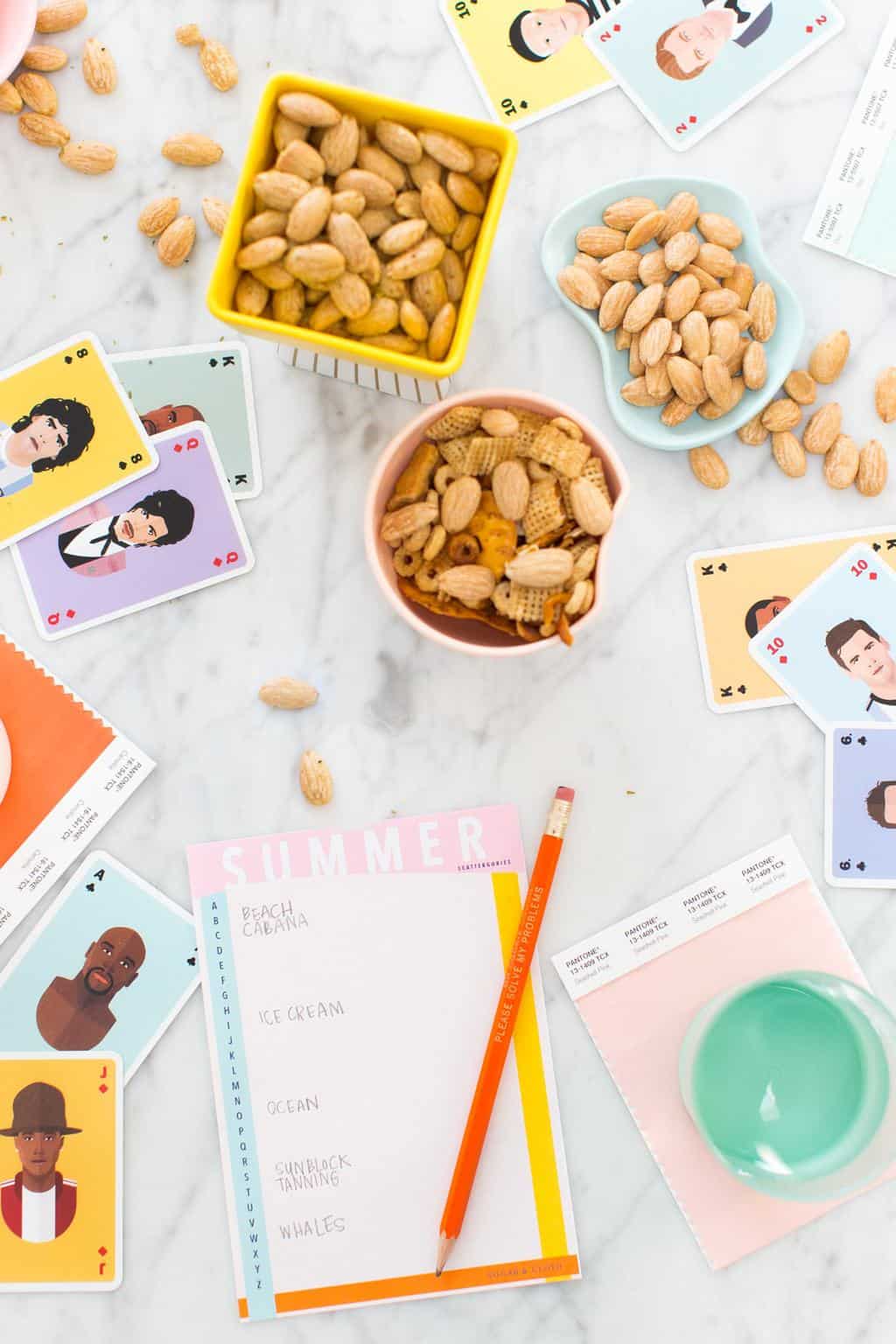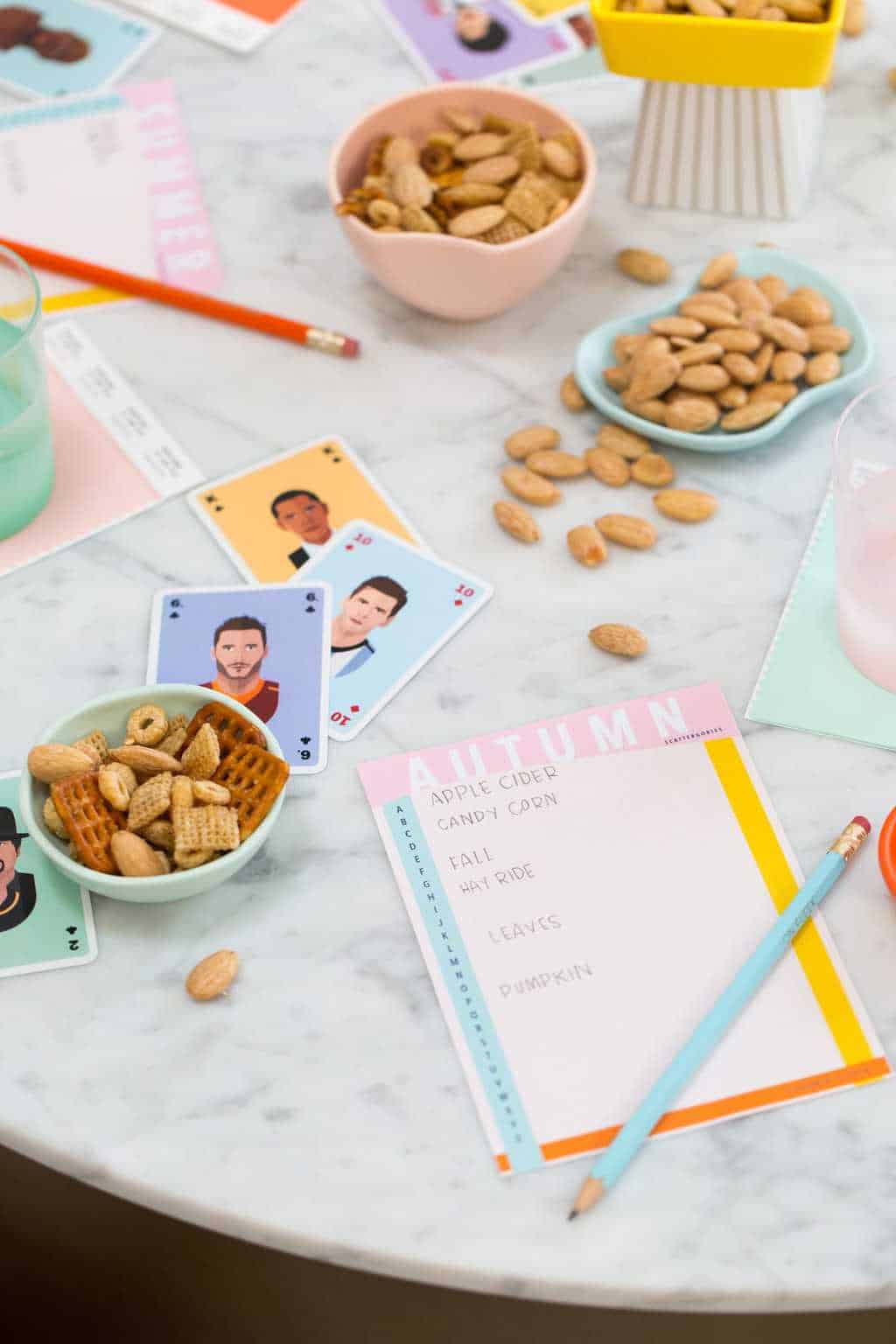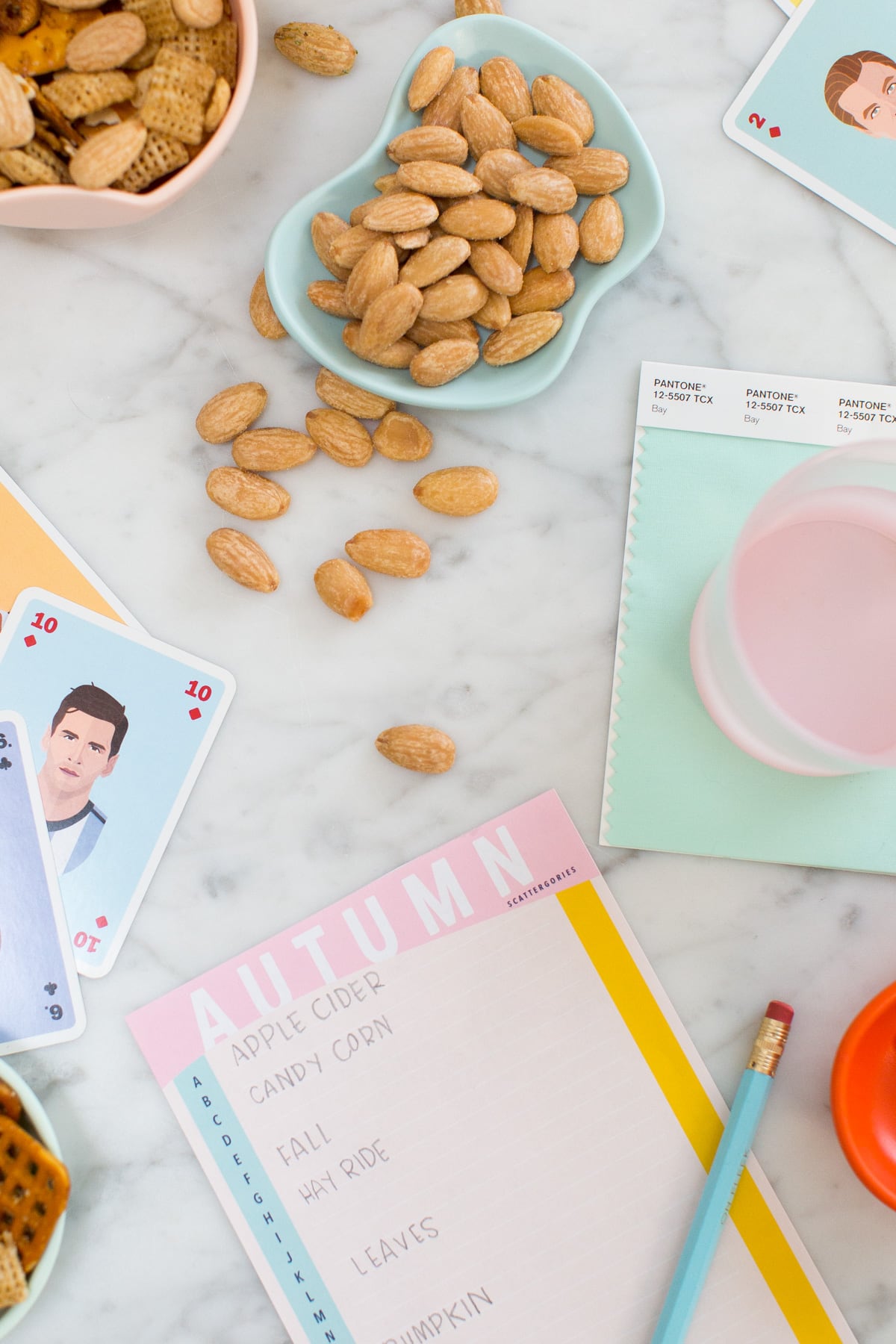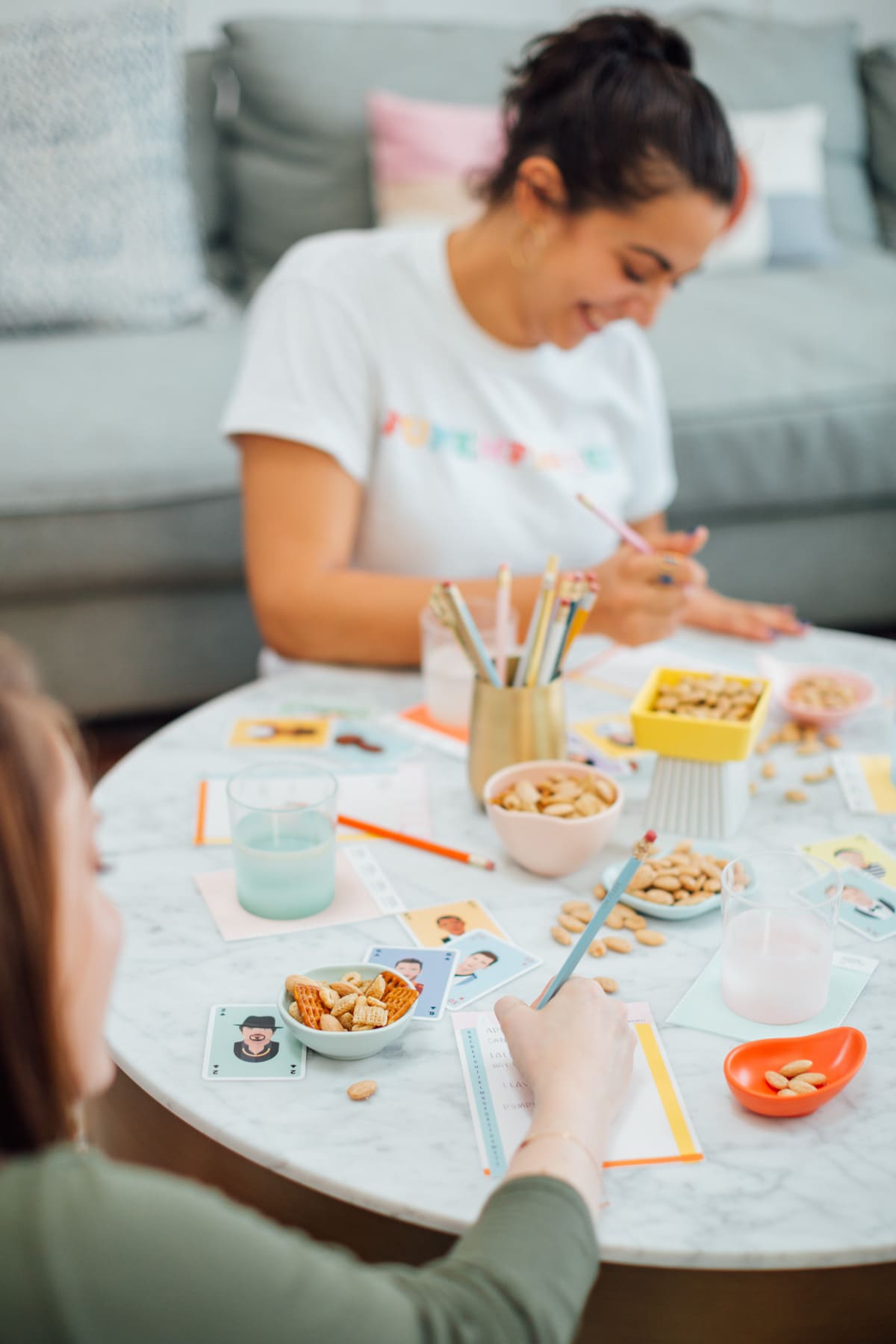 I'm also a big fan of homemade sweet and savory trail mix made with their Pink Himaylan Salt flavor. I just throw together some brown sugar, melted butter, and Worcestershire sauce to pour over the almonds, teddy grahams, chex cereal, cinnamon cheerios, and pretzels while baking. So good!
Would ya'll be interested in a detailed recipe for that? If so, let me know!
Thank you to Blue Diamond Almonds for partnering with us on this post! Sugar & Cloth has chosen to donate 5% of all sponsored campaigns to charity, which you can read more about right here.