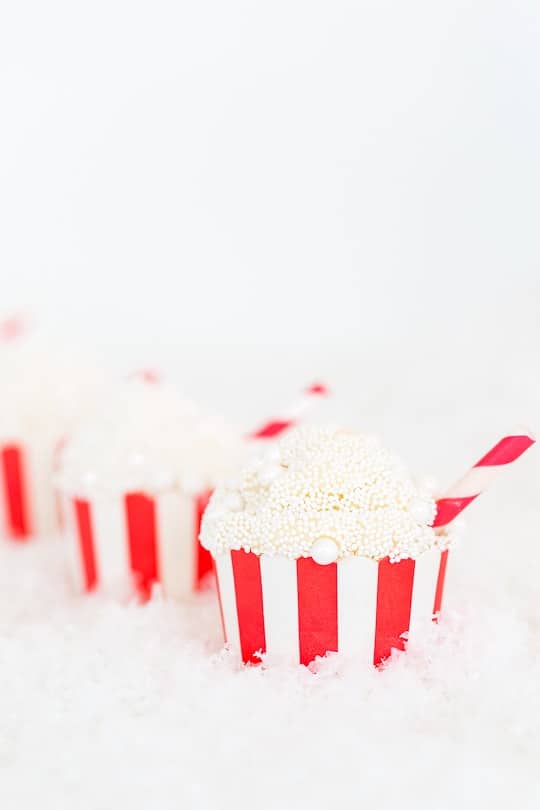 Jared may be the marathon Coke drinker around our house, but I'm still holding the title for cupcake connoisseur, and in this case, that would be a Coca-Cola cupcake. Really you can just consider us a split household.
You can style them however you'd like to fit year round, but with red and white striped cupcake liners and mini straws, sprinkle toppings to look like bubbling over snow, and the Coca-Cola limited edition glass bottles, even Santa himself would show up to your dinner party. If not, I'm sure there's a guest willing to let you share as many Cokes with them as you're willing to give…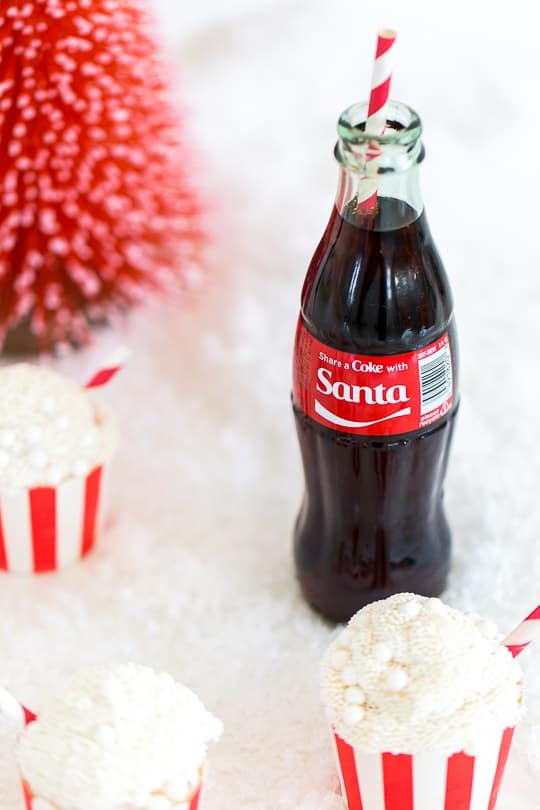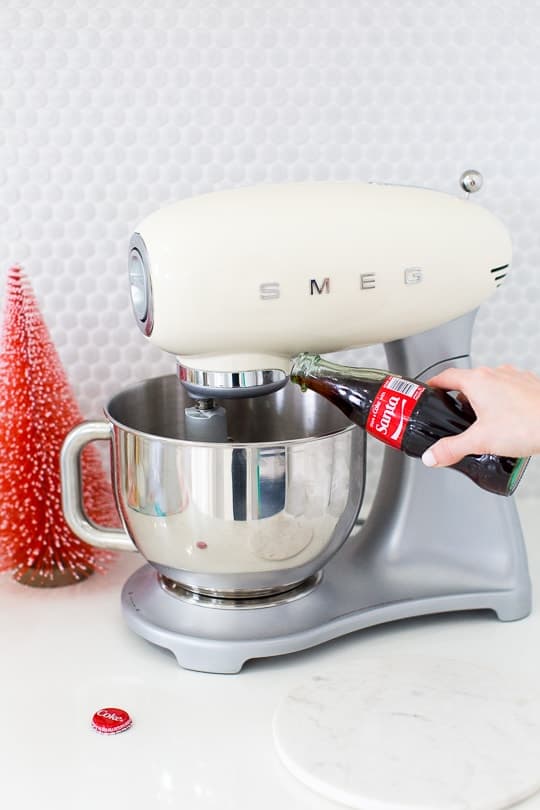 Coca-Cola Cupcake Ingredients:
2 cups Coca-Cola classic
1 cup dark unsweetened cocoa powder
1 stick salted butter, cut into 1-inch pieces
1 cups granulated sugar (I used less sugar since we're using so much topping for presentation, but add a 1/2 cup if you're using light icing for a sweeter taste)
1/2 cup dark brown sugar
2 cups all-purpose flour
1 1/4 tsp baking soda
1 teaspoon salt
2 eggs
Preheat the oven to 325 degrees F.
Melt the butter, then whisk it together with the Coca-Cola, cocoa powder, and sugar. In a small bowl, whisk the eggs until beaten, then combine with wet ingredients.
In a separate bowl, whisk together the baking soda, flour, and salt together, then slowly mix the wet and dry ingredients until well combined.
Pour mixture into cupcake liners and bake for 16-20 minutes, or until a toothpick comes out clean if dipped into the cake.
Let cupcakes cool completely before icing.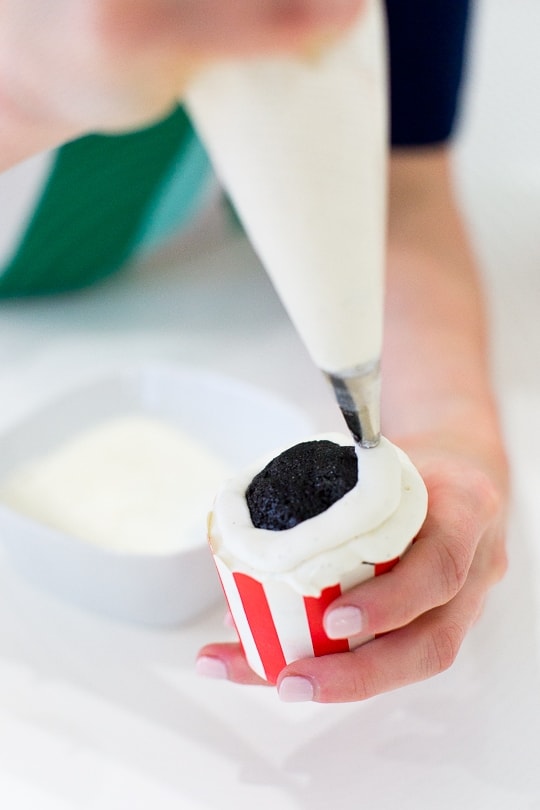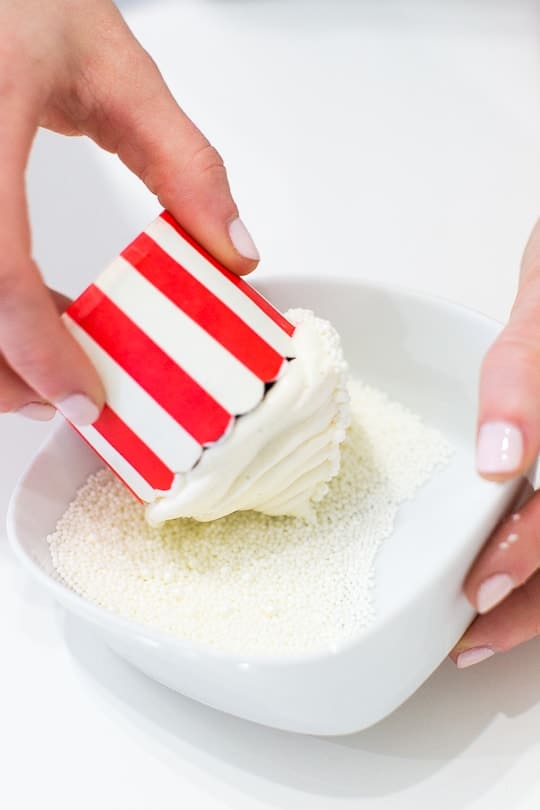 Fizzy Buttercream Icing:
1 stick of salted butter at room temperature
1 tablespoon of vanilla bean paste
4 cups of icing sugar
4 tablespoons of heavy cream
Combine all ingredients in a mixer until nice and fluffy. Pipe the icing onto each cupcake, then roll the fresh icing into a mixture of small and large white sprinkles to give it a bubbly look, just like a soda or float.
In case the Santa and reindeer route isn't your thing, you can skip the holiday theme and head straight to Valentine's Day by getting custom Share A Coke bottles with custom names on ShareaCoke.com, instead.
Just replace the red and white cupcake liners with a splash of pink, and you're good to go!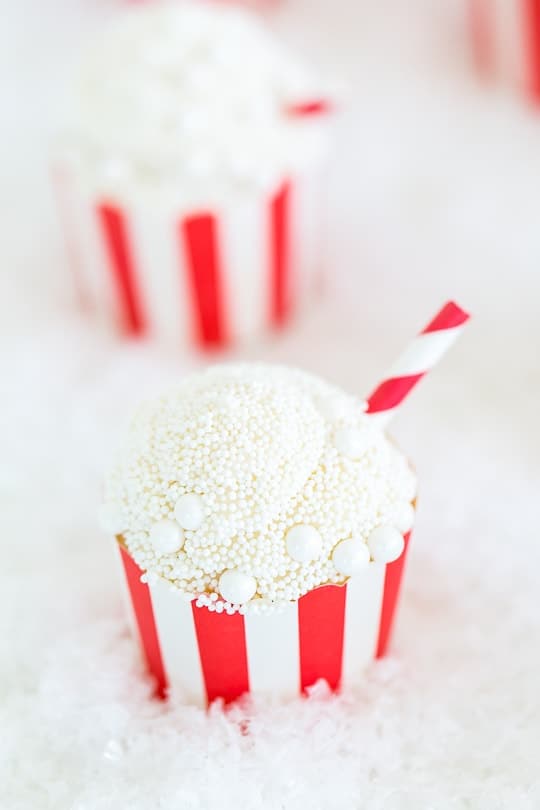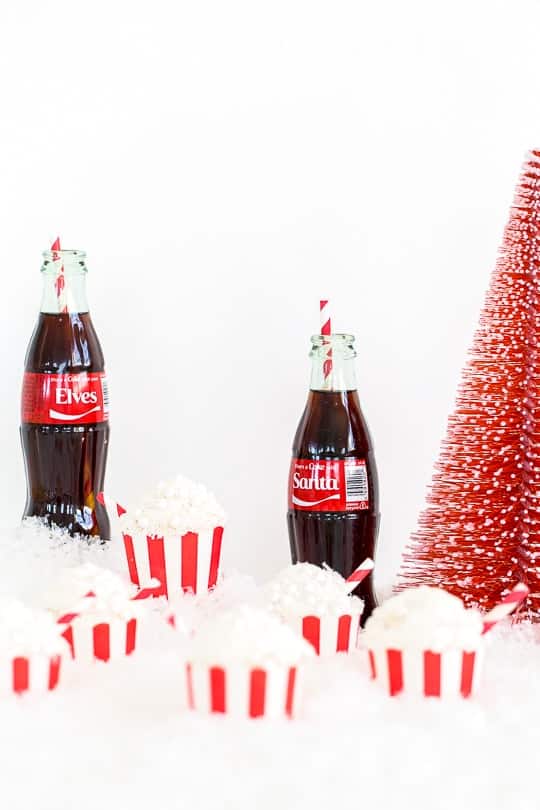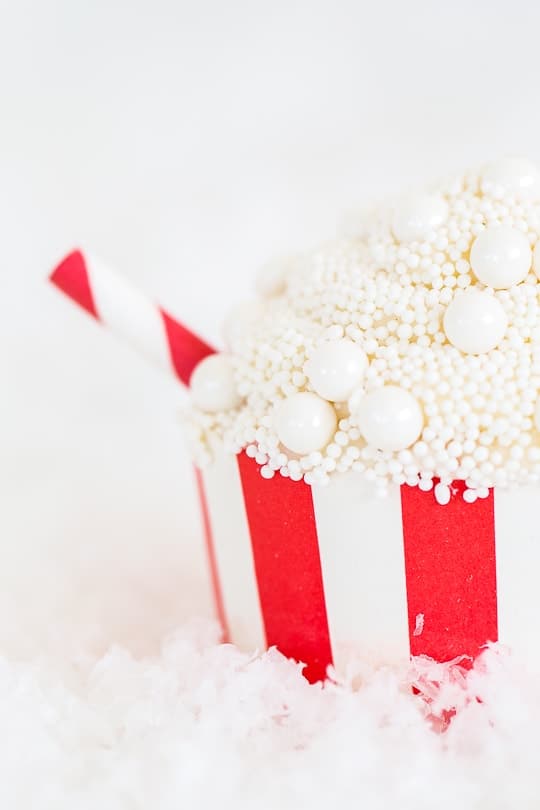 I also love the idea of serving mini cupcakes and Coca-Cola pairings for a cute way send off for guests after your holiday party or NYE pick me up, too. What do you think?!
This post is made possible by Coca-Cola. Thank you for supporting the brands we love that keep bigger and better DIY's, and even sweeter sweets coming straight to your inbox!