DIY TV Tray Table & DIY Folded Heart Napkins — Nothing says love like a date night in, your favorite movie, and a chic DIY TV tray table for eating all of the pizza your heart desires…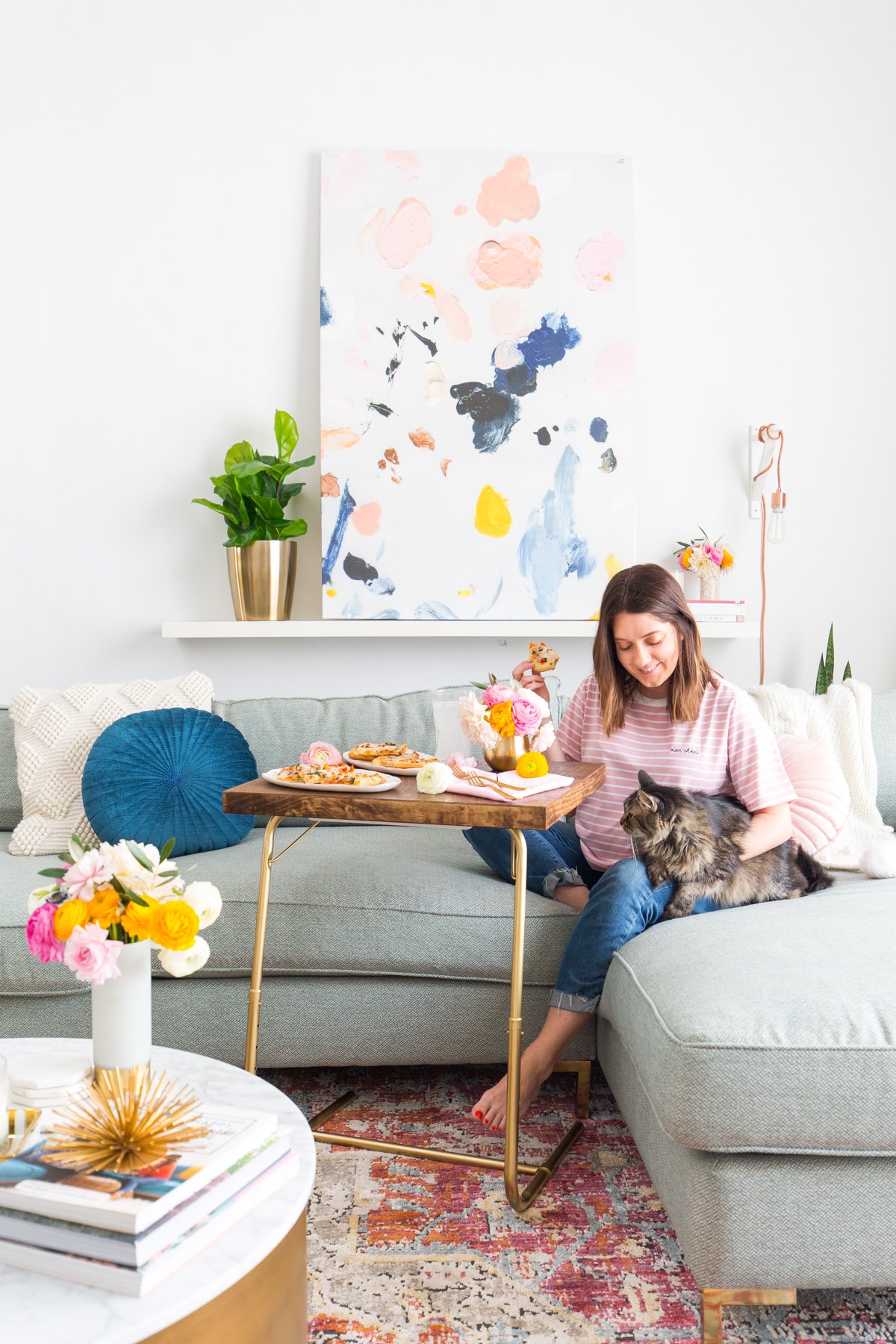 This post is sponsored by DIGIORNO Pizza.
I'm not going to say I pride myself on being a homebody per se, but I'm not going to pretend like I don't recognize this blaring quality about myself either. Between being pregnant, discovering my new-found love of nesting, or our work travels and deadlines, any time we can squeeze in a quiet night at home sans a to-do list is a good night!
I love going to dinner and a movie as much as the next girl, but there's something doubly relaxing about staying home in comfy clothes and messy hair that's even more appealing to me. Anyone else out there like this or am I just starting to feel my age?!
I still like to add a little touch of something special for date nights in so that we're not just slumming it at home, though. I think this DIY TV tray table along with some folded heart napkins isn't a shabby way of dressing things up (that doesn't include my outfit) don't you think?! Pair it with DIGIORNO Pizza to rise to the occasion (we're talking all about DIGIORNO pizzeria! this time around) and you're basically speaking my love language.
And while not everyone likes to watch old episodes of cheesy crime dramas like Jared and I do (feel free to judge), we do love having friends over for a good couples game night or Sunday football (via our TV bunny ears and lack of cable) and this DIY is just as useful for groups as it is for couples. So is restaurant quality pizza straight from your oven, but I tell myself that they're here for our company, lol…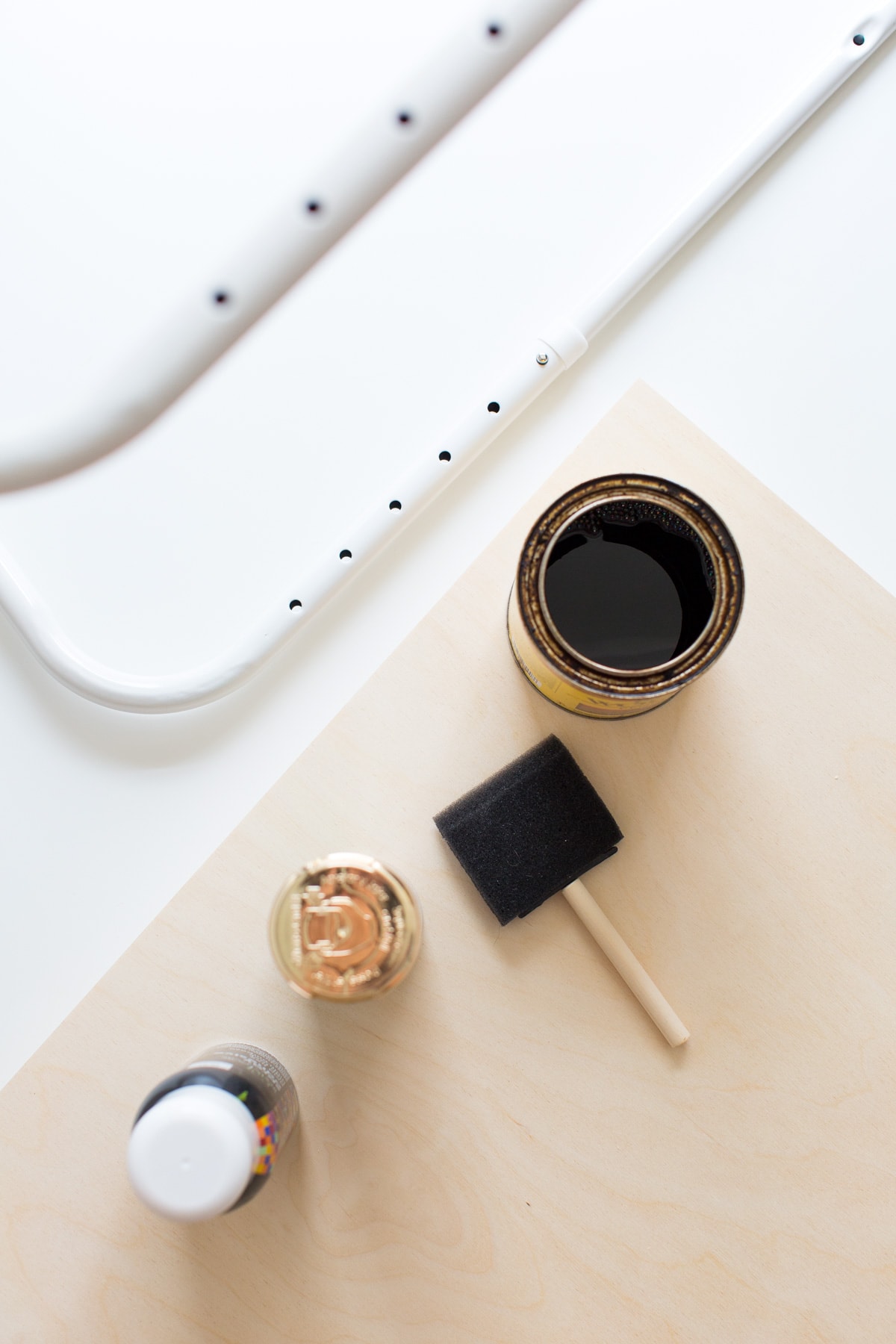 This DIY is crazy simple because essentially we're just giving an already constructed TV tray table a fancy makeover.
First thing first is to assemble the white adjustable tray to get a feel for how it works. Next, use the fine sand paper to give the gloss finish of the tray table an easier surface for spray paint to stick to.
Making sure the surface is wiped down after sanding, paint two thin coats of the metallic gold spray paint over the entire tray table and let dry completely.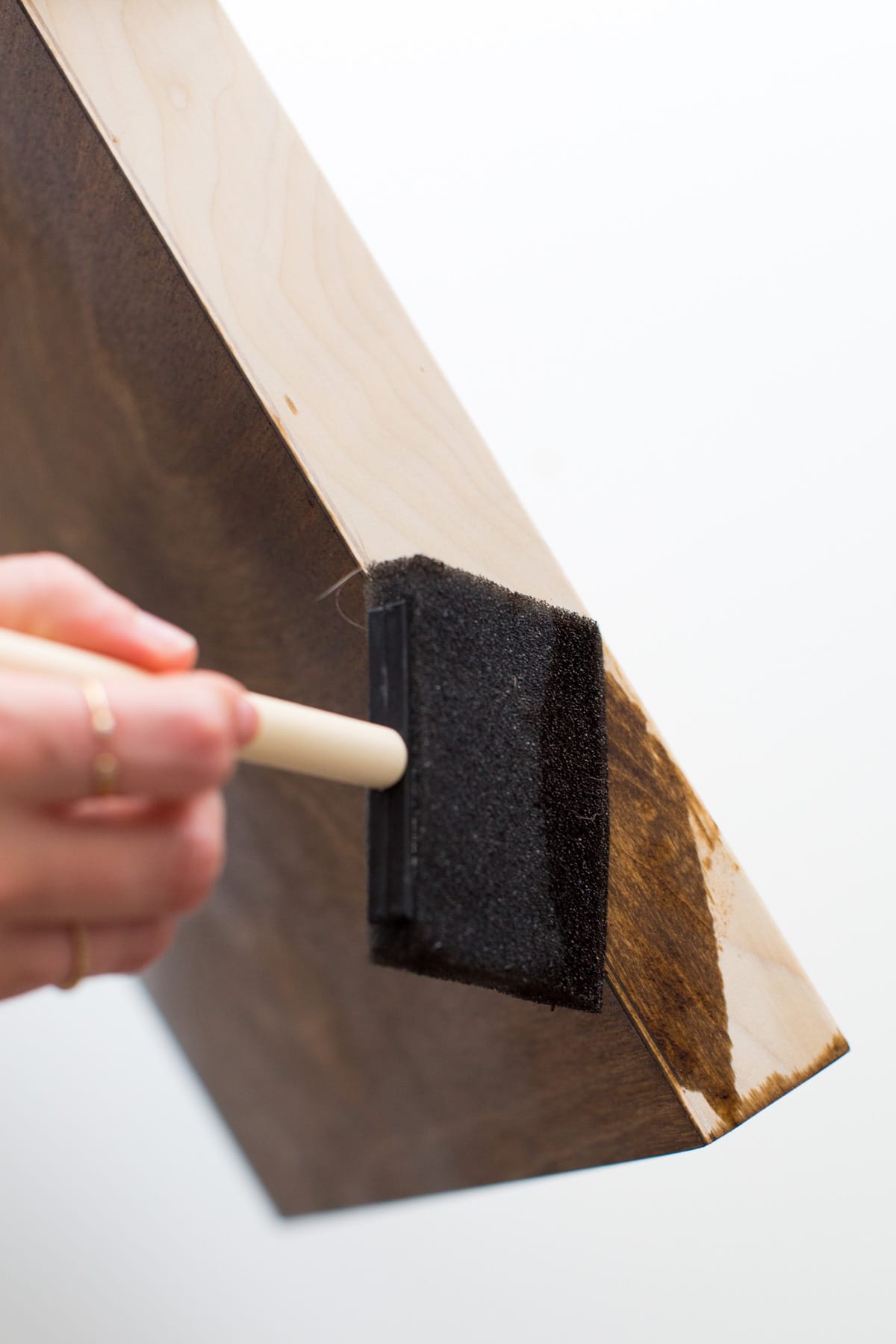 While the spray paint is drying, use the foam brush and wood stain to stain the wood painting panel and let dry.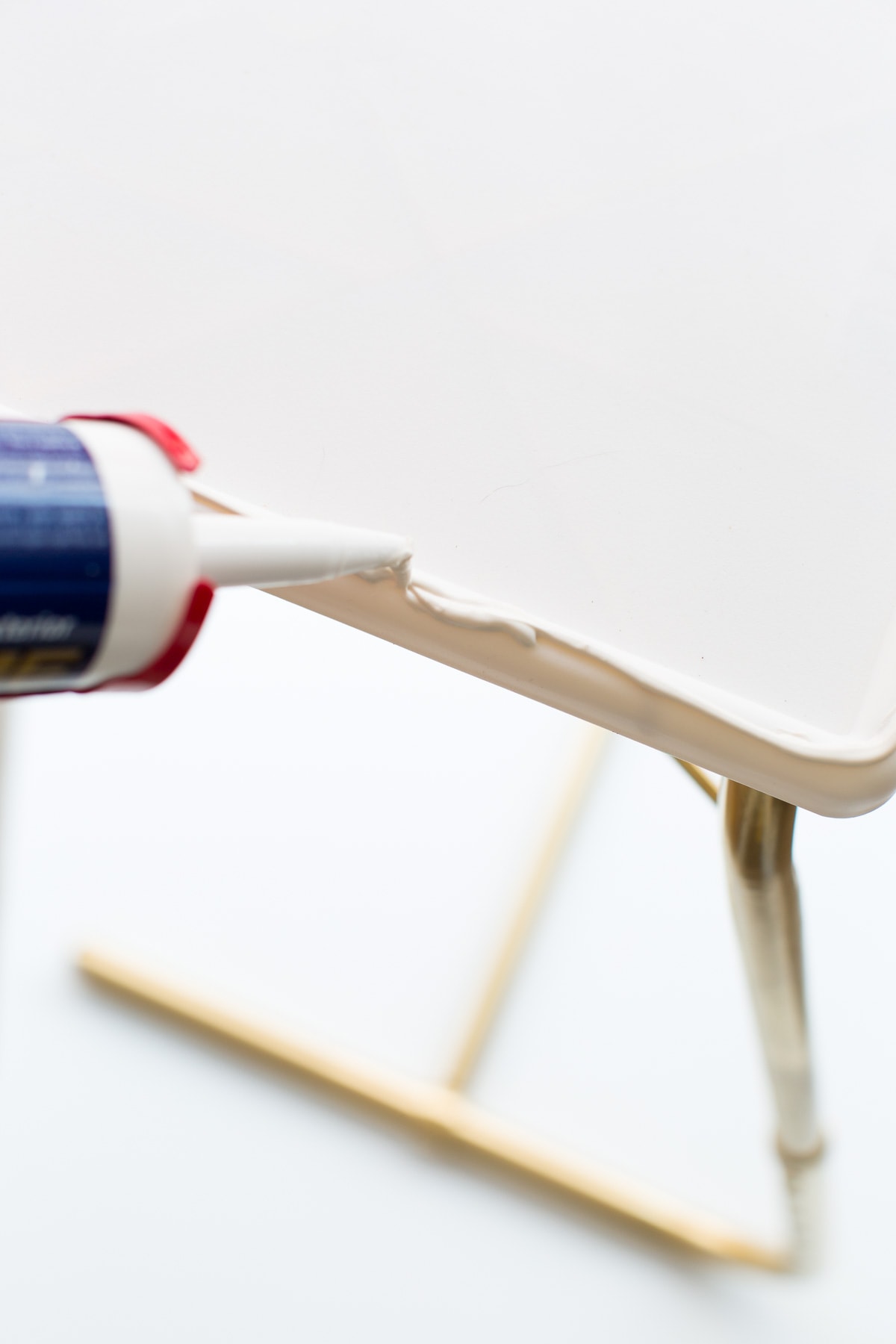 Once all of the pieces are completely dry, use the liquid nails to glue the wood painting panel down over the flat surface of the tray table and let set for several hours.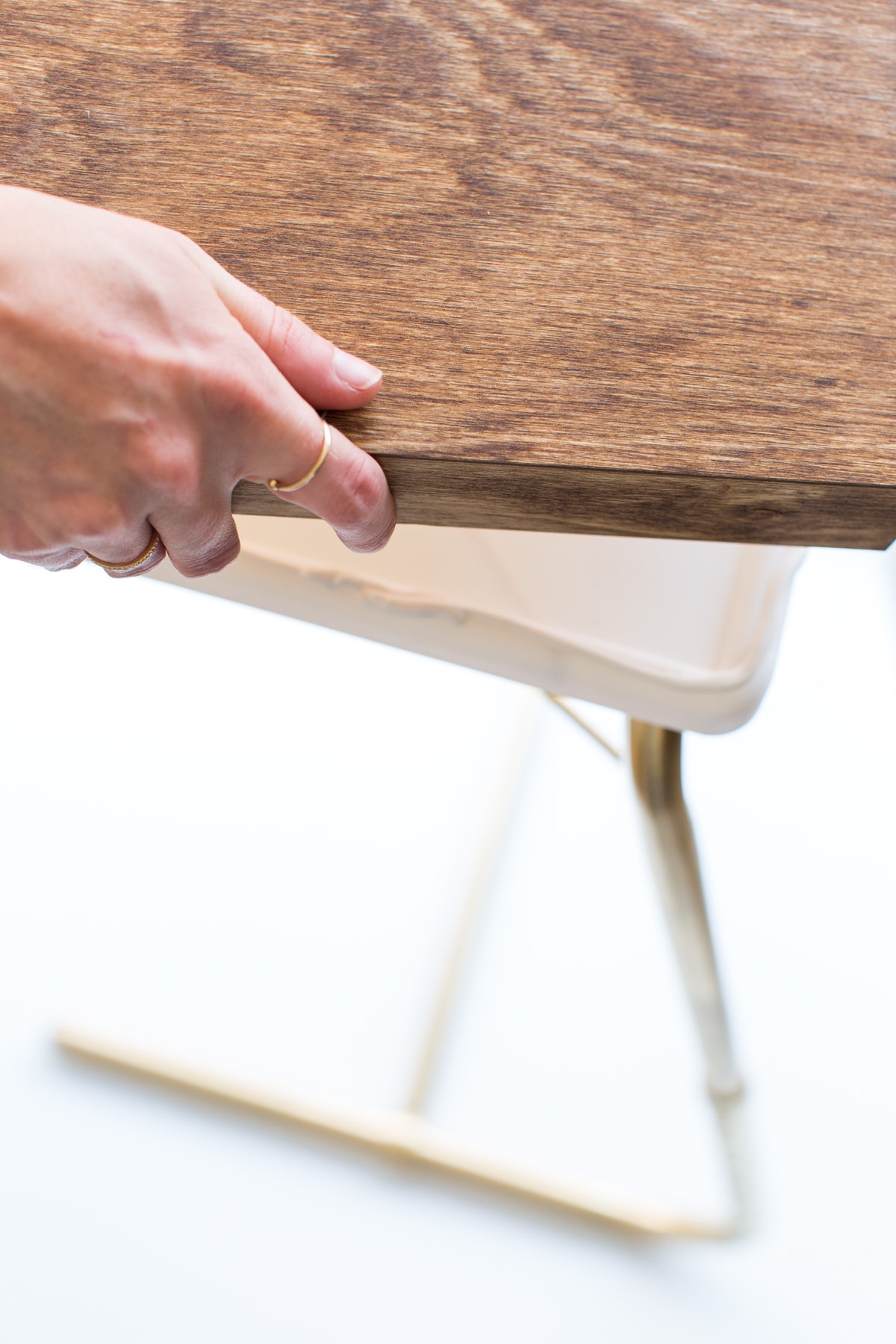 Once the pieces are all assembled, use the spray shellac to put a clear, food-safe protective coating over the entire tray table and let dry for 24 hours.
For an added touch of little details, these cute heart napkins are super easy to fold to make it look like you spent a lot more time rising to the occasion than you really did…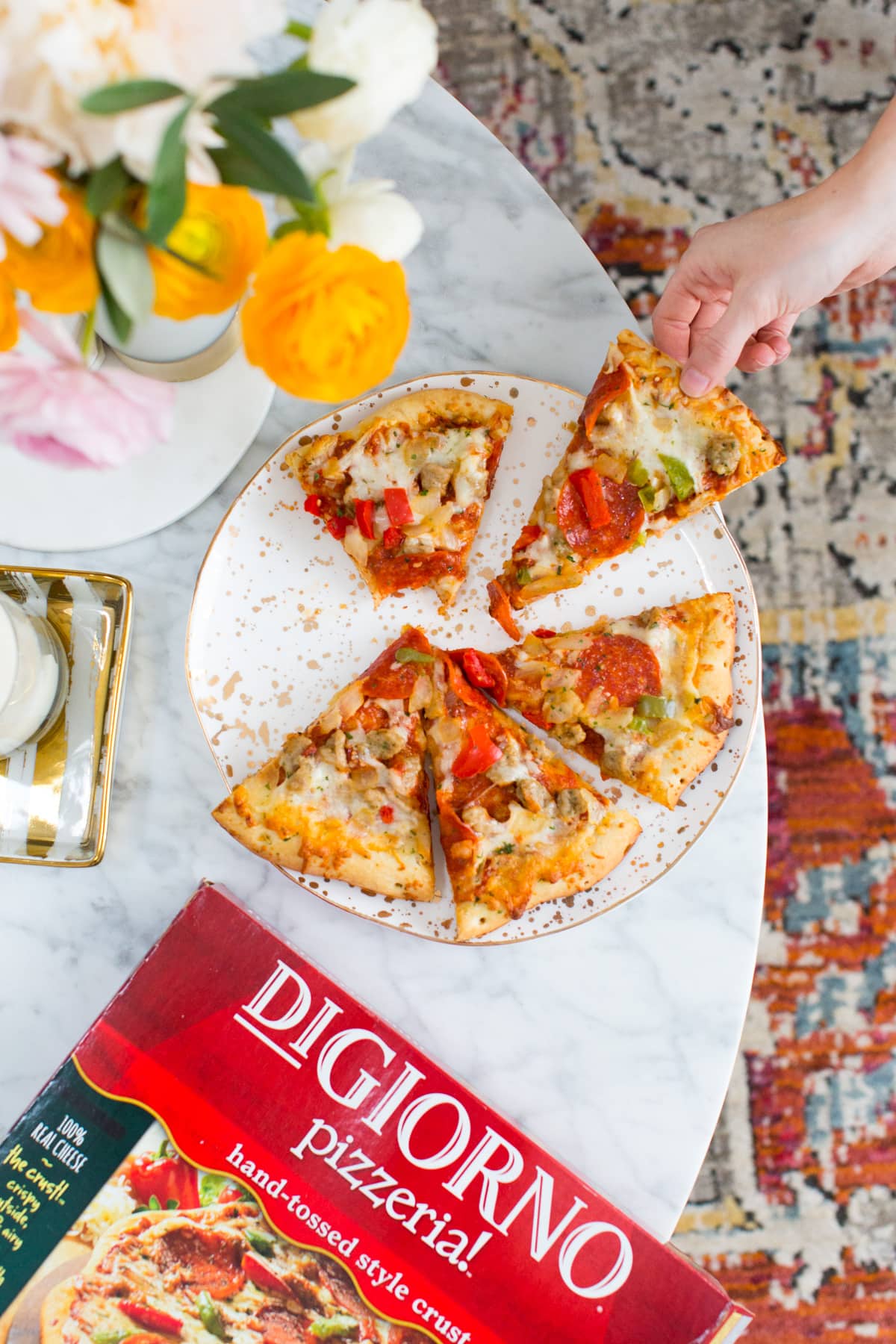 Now you're ready for cooking up some pizza…or three different kinds… and putting on your favorite movie! No need to use excess energy to decide between thins crust or hand-tossed style when you can obviously have both, lol.
DIGIORNO Pizza is intentionally crafted to deliver an impressive fresh-baked taste that's fresh and crispy from your very own oven, which makes it perfect for preparing for moments with friends and family for occasions when you're seeking something more sophisticated with minimal effort. Emphasis on the minimal effort portion, this is a date night for a reason my friends!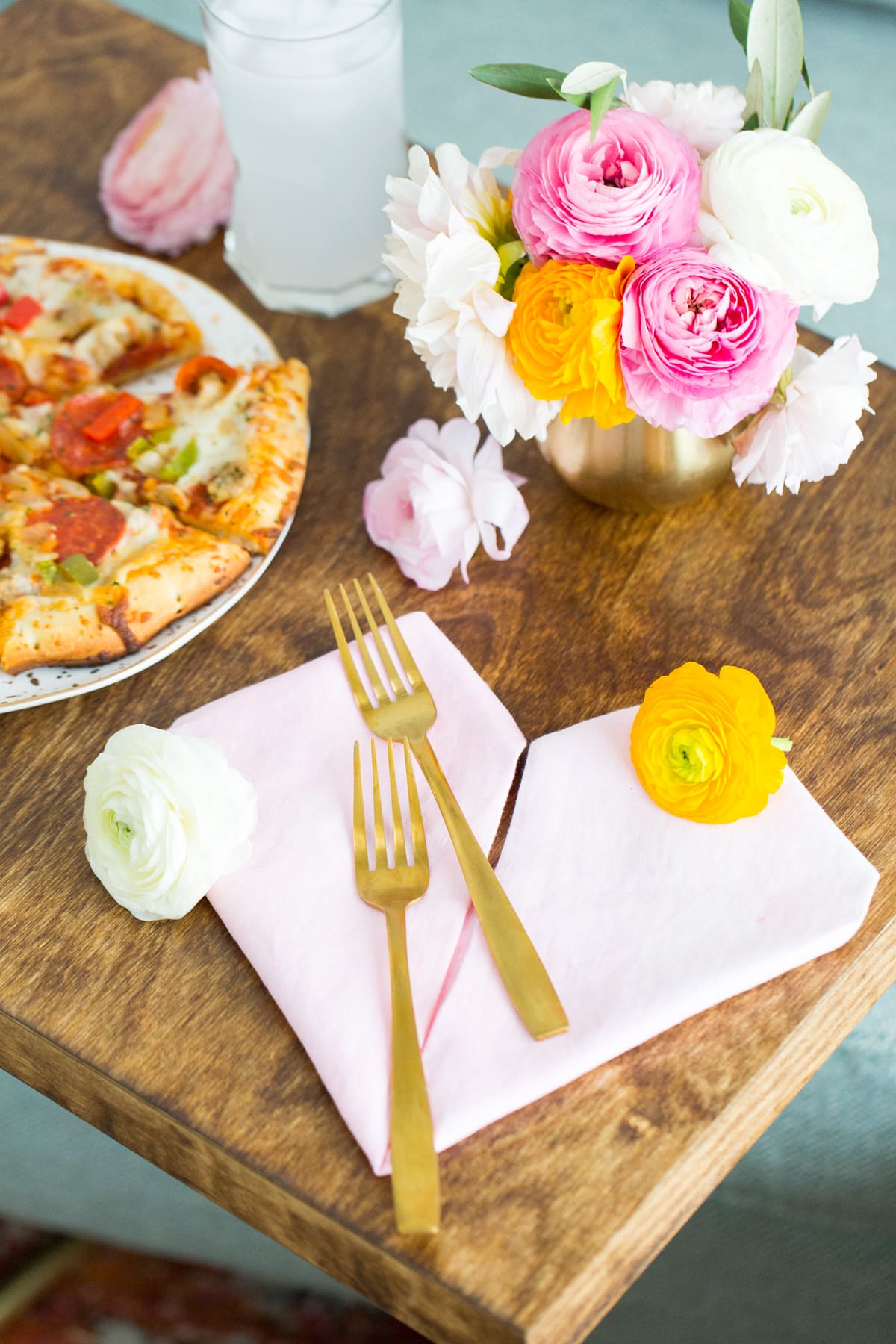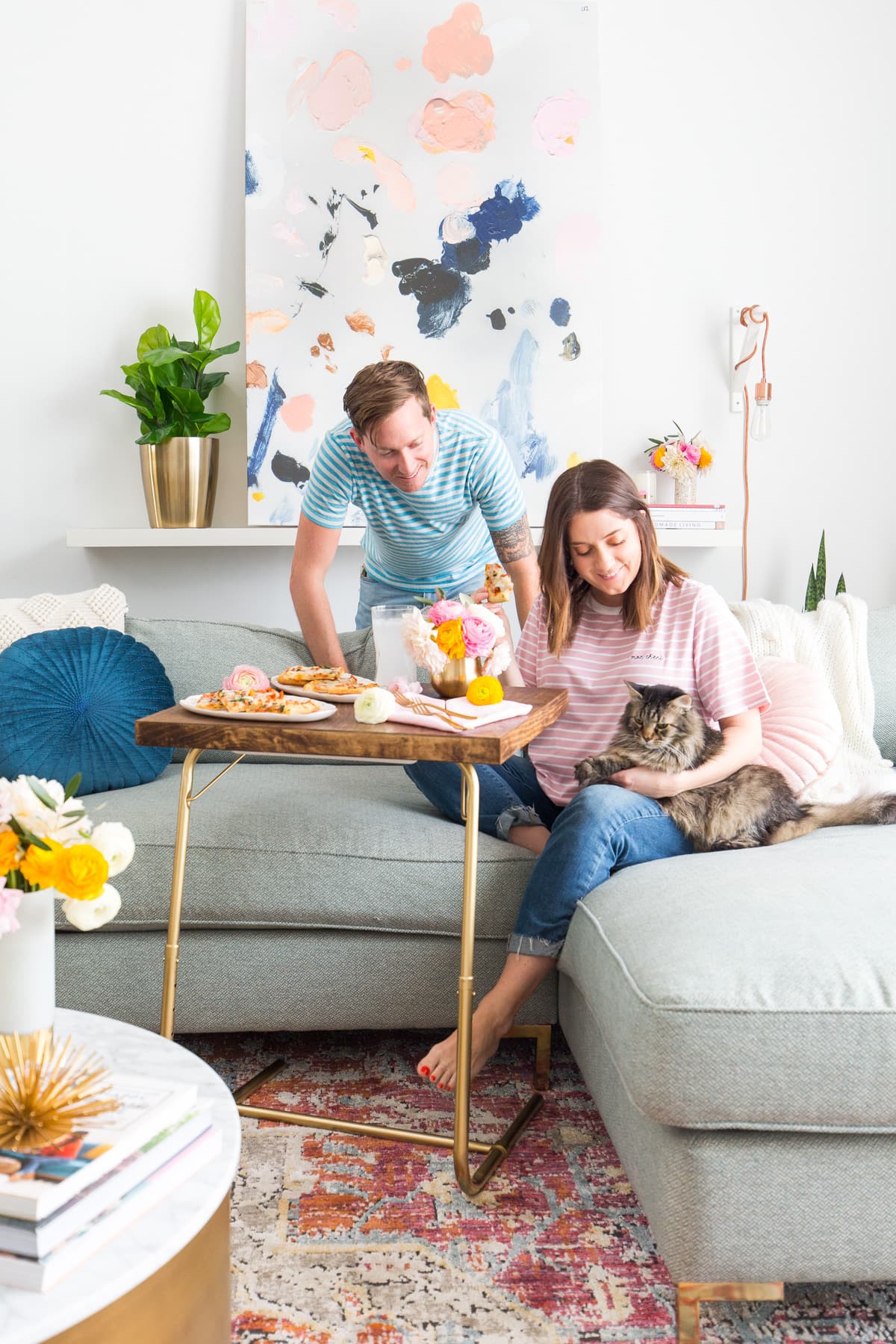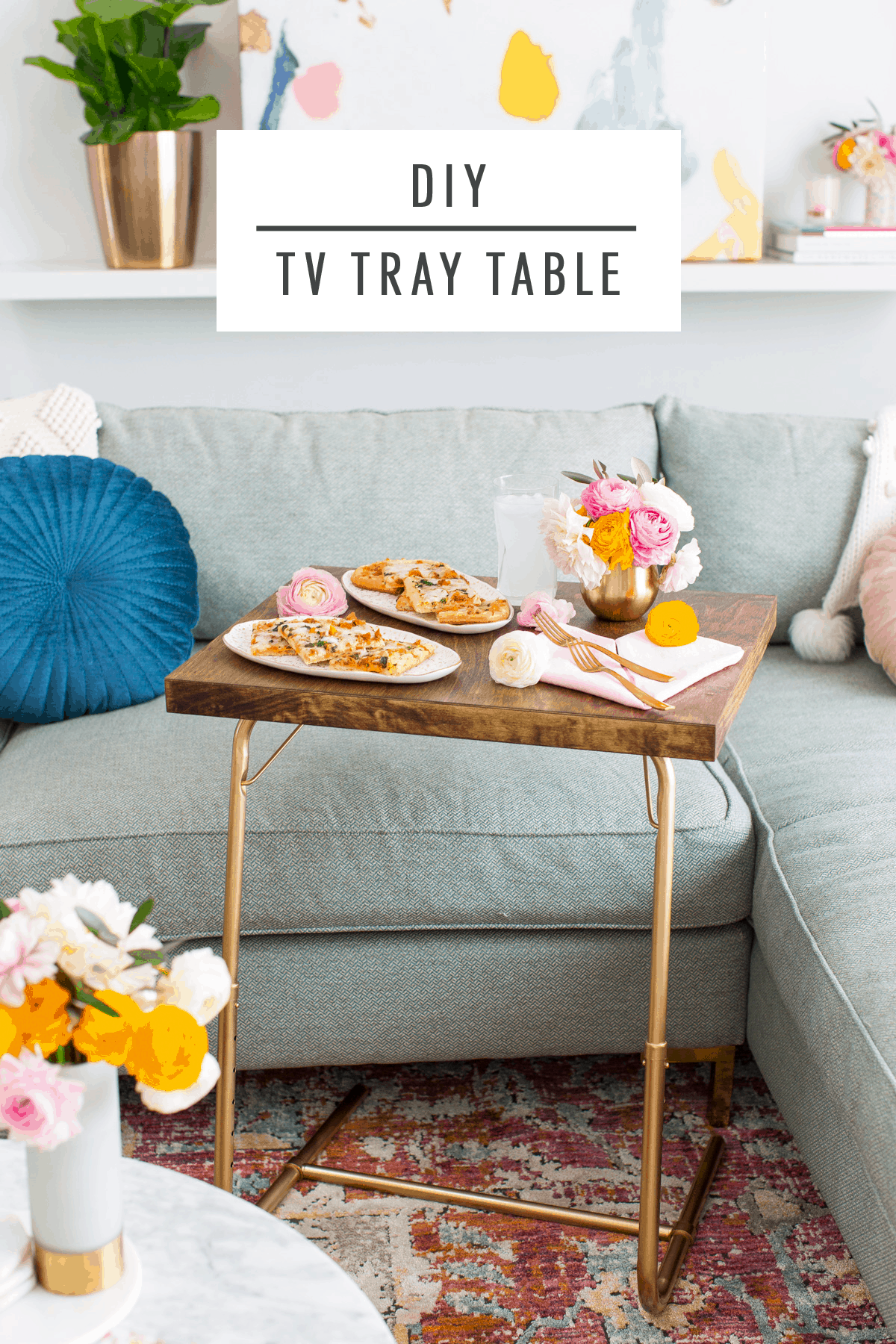 Lastly, a huge thank you to DIGIORNO Pizza for partnering with us on this post! You can find more on their Facebook, Pinterest, Twitter, and Instagram pages. Sugar & Cloth has chosen to donate 5% of all sponsored campaigns to charity, which you can read more about right here.
Room Sources: dwell studio sectional with gold legs in nobletex rain upholstery from wayfair / Diamond space throw pillow / white planter / navy cotton throw / indigo framed print set/ gold table lamps / 55″ wall mount fireplace / leather lounge chairs in brown / Javari Berry Sunrise rug by loloi also available on Wayfair