Excited to share this DIY Woven Room Divider! Use this hack to entertain, add some color to a room, and up your home decor game on a budget…
With the number of people we currently have roaming around the studio, it was only a matter of time before one of us very subtly suggested we create a DIY Woven Room Divider. I kid, I kid!
But really, between the amount of semi-organized chaos around here and people always coming and going, personal space is a rare commodity.
While you may not need one for drowning out coworkers (still kidding…), I figured this was the perfect DIY to tie into entertaining in small spaces!
For that matter, it's just as nice for quickly shielding unmentionables when you need to do a little laundry but are short on time before guests arrive.
And of course, we chose to spruce up a rattan divider since we are obsessed the cane decor trend.
Materials and Tools Needed To Make A DIY Woven Room Divider
Rattan room divider — This project was an Ikea hack with their Jassa Divider. You can create a similar look with this vintage woven wood divider, fiber weave divider, wicker privacy screen or metal privacy screen.
Thick yarn for added texture — Optional
Scissors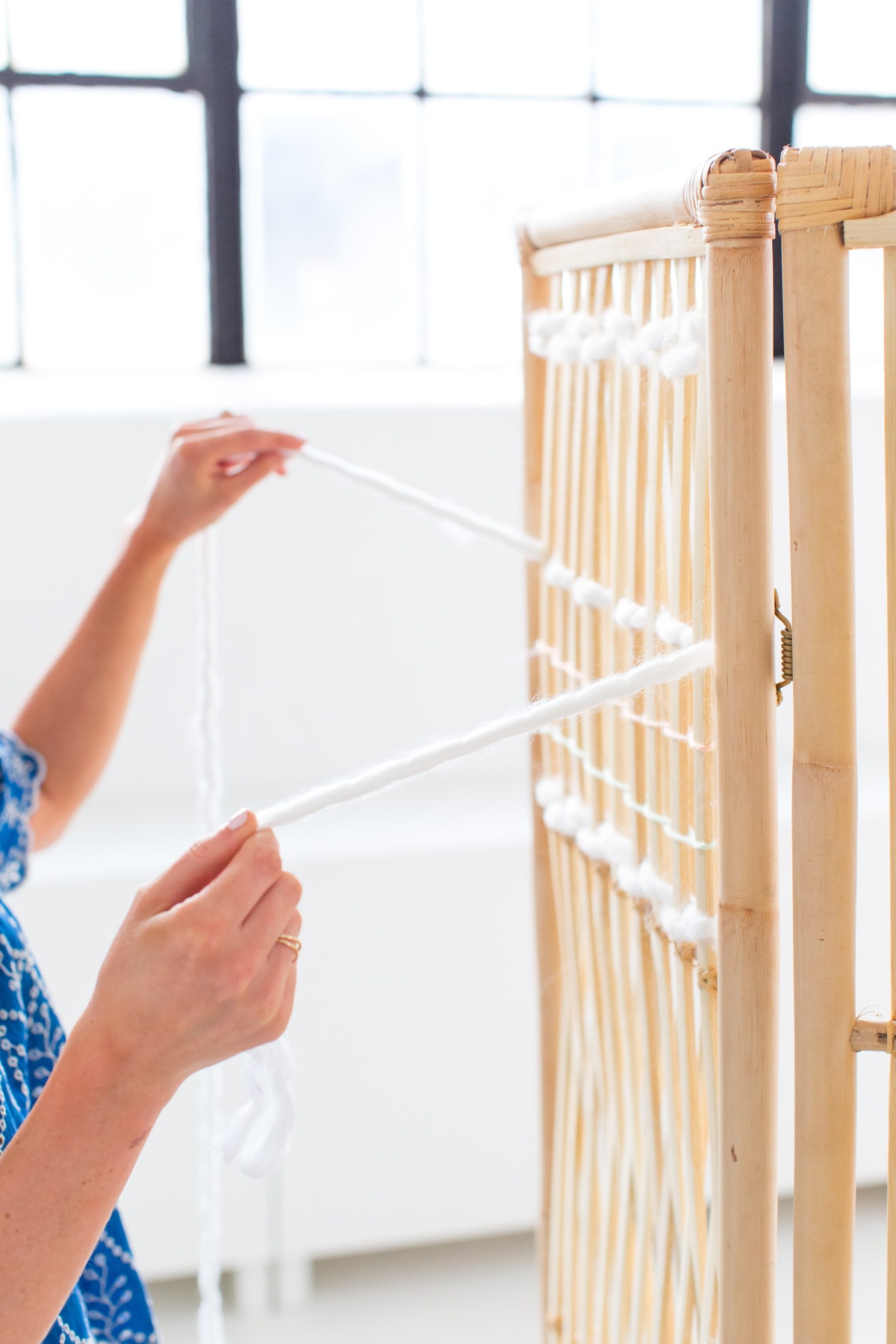 How To Make A DIY Woven Room Divider
It's not exactly the quickest DIY of all time. But this room divider is VERY simple to customize.
You can create any design, shape, or color combination that you'd like.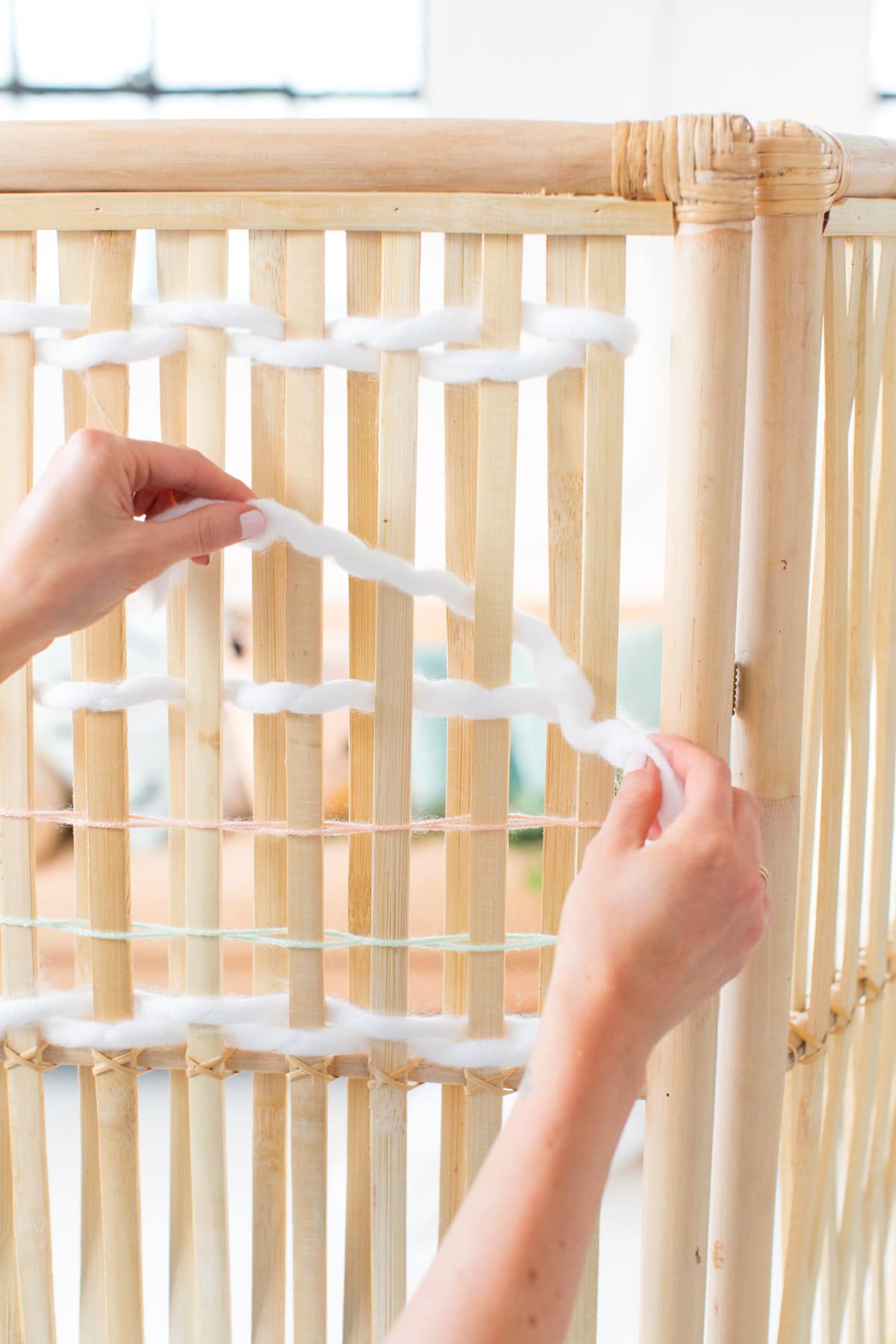 All you do is start with a single strand of yarn on one end of the rattan, and start weaving it back and forth (in front and behind) each strand of wicker.
Once you get to one end, repeat the weaving until you get back to the side you started on and then make a knot.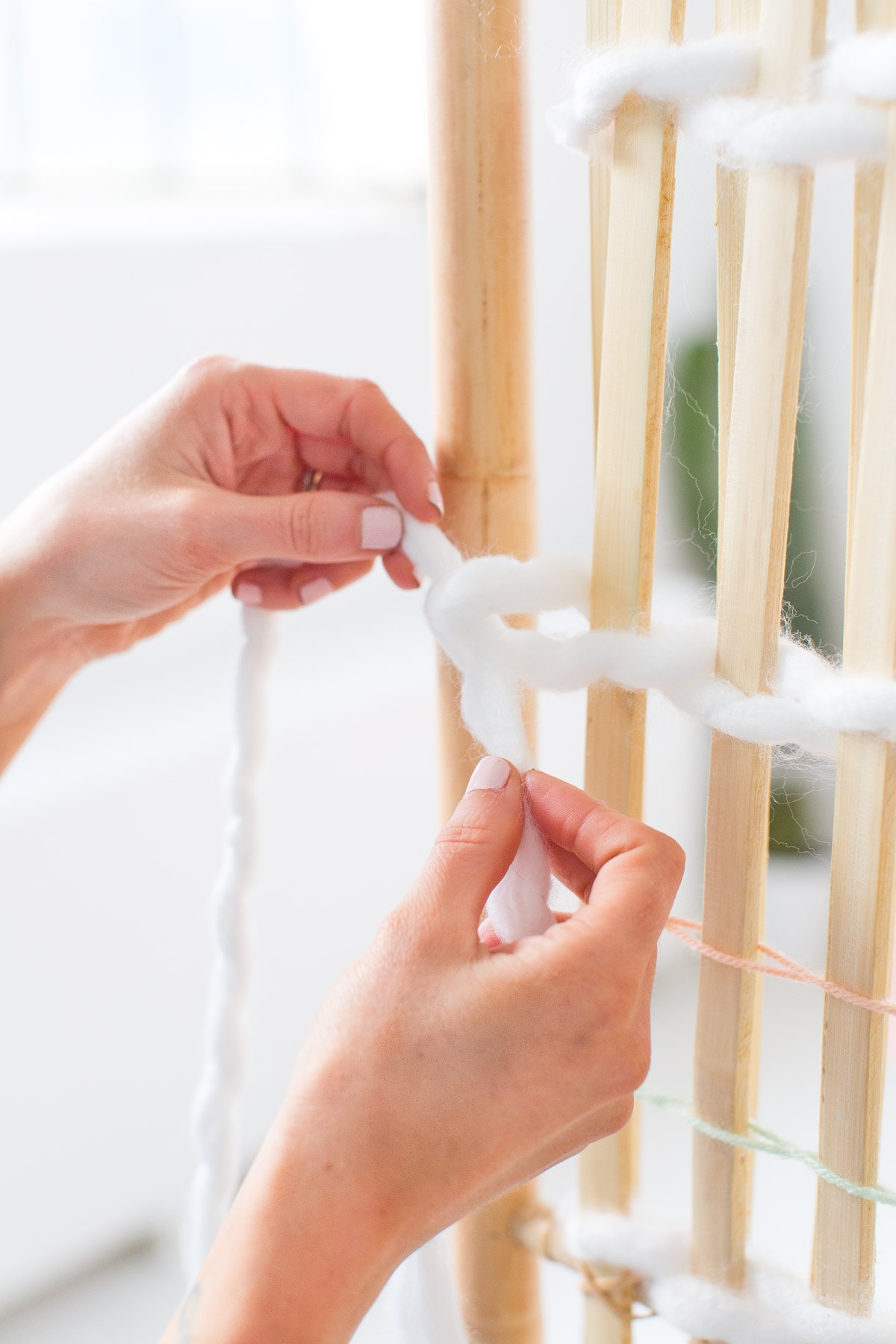 Cut the excess yarn and repeat until you have the design of your choice.
I also did vertical strands woven into the horizontal strands to make it stand out a bit more. But it's up to you!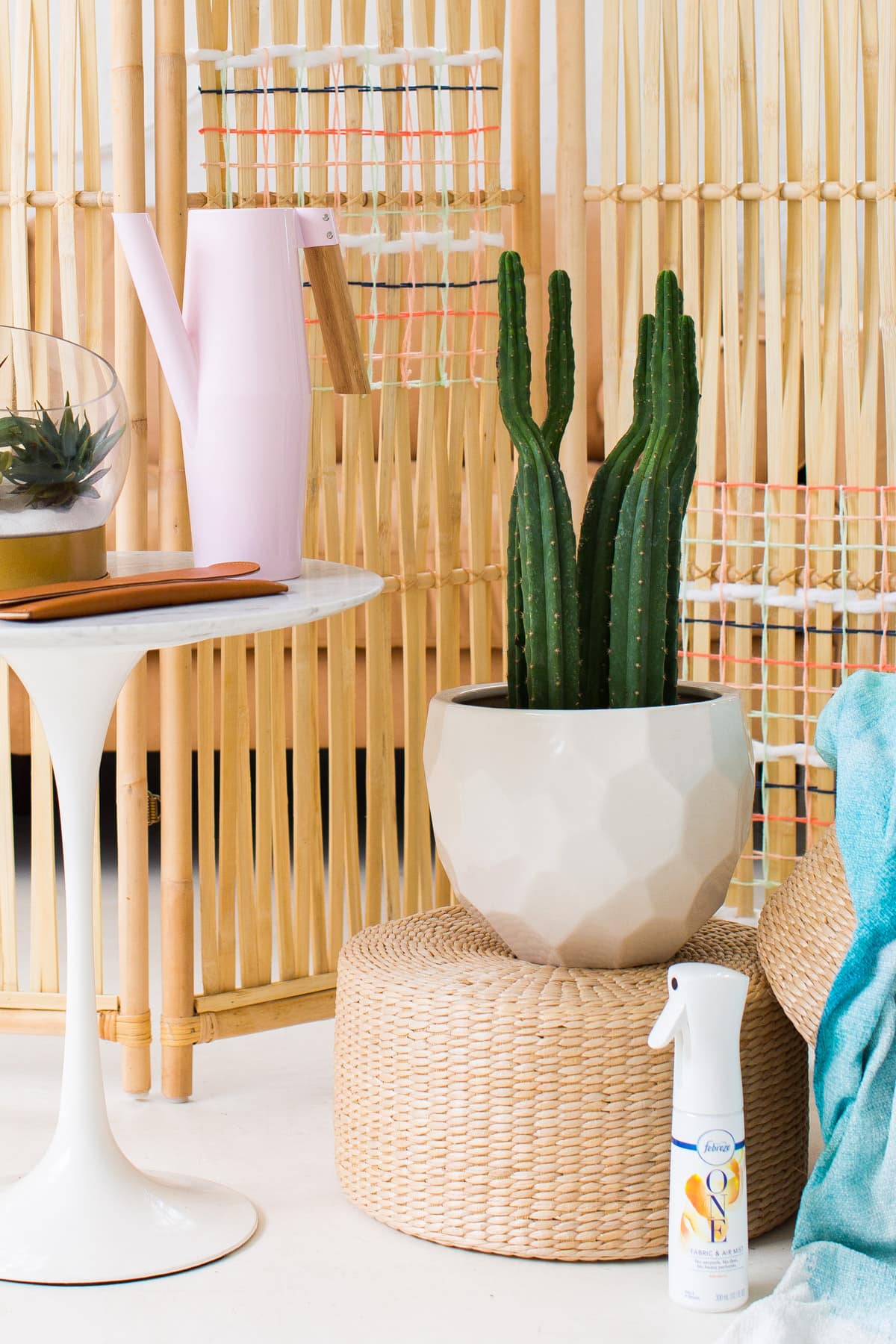 Do you all have any small space tricks for concealing the mess when you're entertaining on the fly?
Be sure to share your custom room dividers when you make one, we want to see your handy work too!
More DIY Home Decor!