With the number of people we currently have roaming around the studio, it was only a matter of time before one of us very subtly suggested we create a DIY woven room divider… I kid, I kid! But really, between the amount of semi-organized chaos around here and people always coming and going, personal space is a rare commodity.
While you may not need one for drowning out coworkers (still kidding…), I figured this was the perfect DIY to tie into entertaining in small spaces! For that matter, it's just as nice for quickly shielding unmentionables when you need to do a little laundry but are short on time before guests arrive.
I'm also a big fan of any two-in-one deals— Add this DIY to a quick spritz of Febreze ONE and you're basically the next Martha Stewart. While I make no actual promises that everyone will think that, I can confidently say that you'll never know there's dirty laundry on the other side with an odor eliminator and fabric cleaner all in one. So basically you can just consider this a three-in-one deal…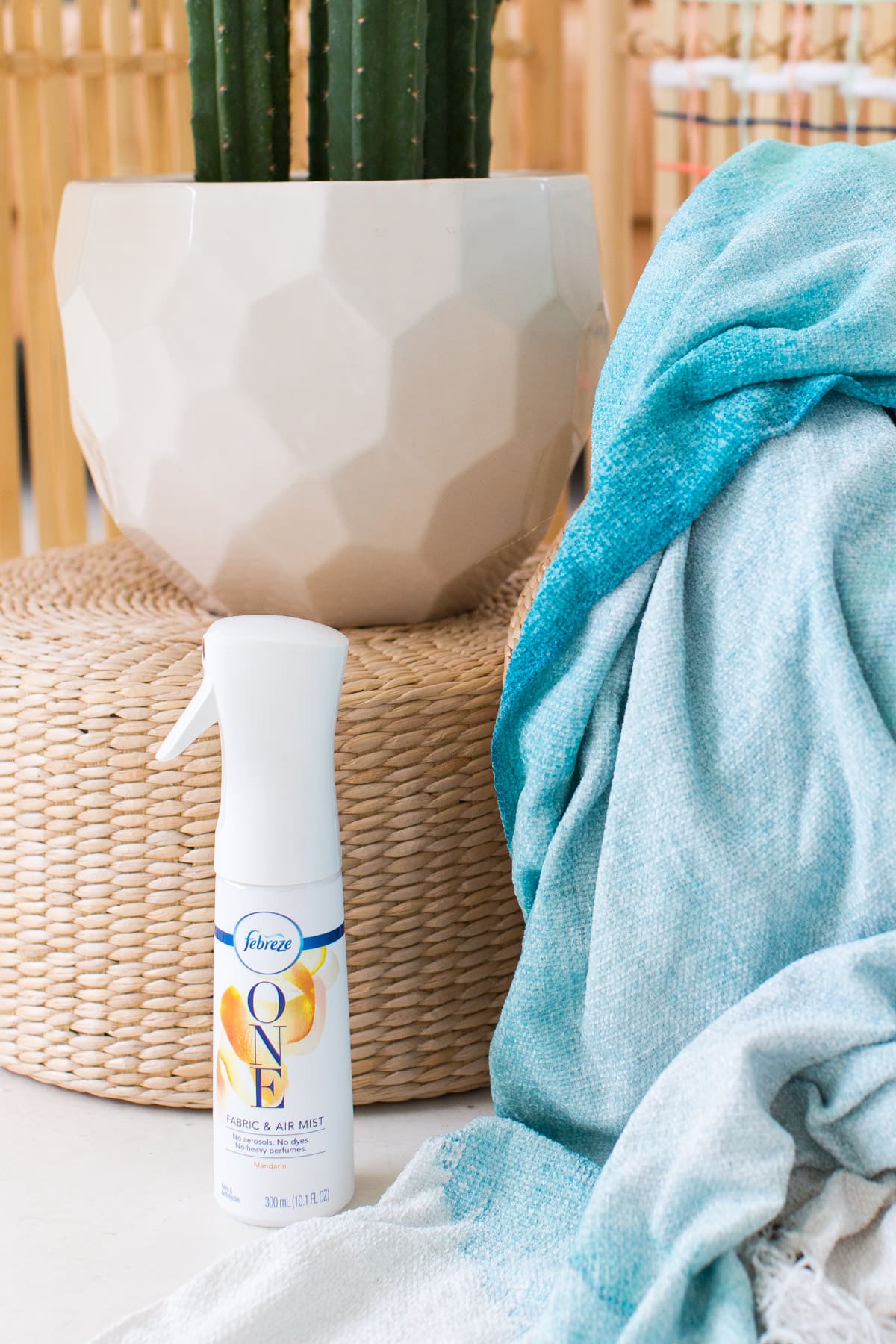 It's not exactly the quickest DIY of all time, but this room divider is VERY simple to customize. You can create any design, shape, or color combination that you'd like.
All you do is start with a single strand of yarn on one end of the rattan, and start weaving it back and forth (in front and behind) each strand of wicker.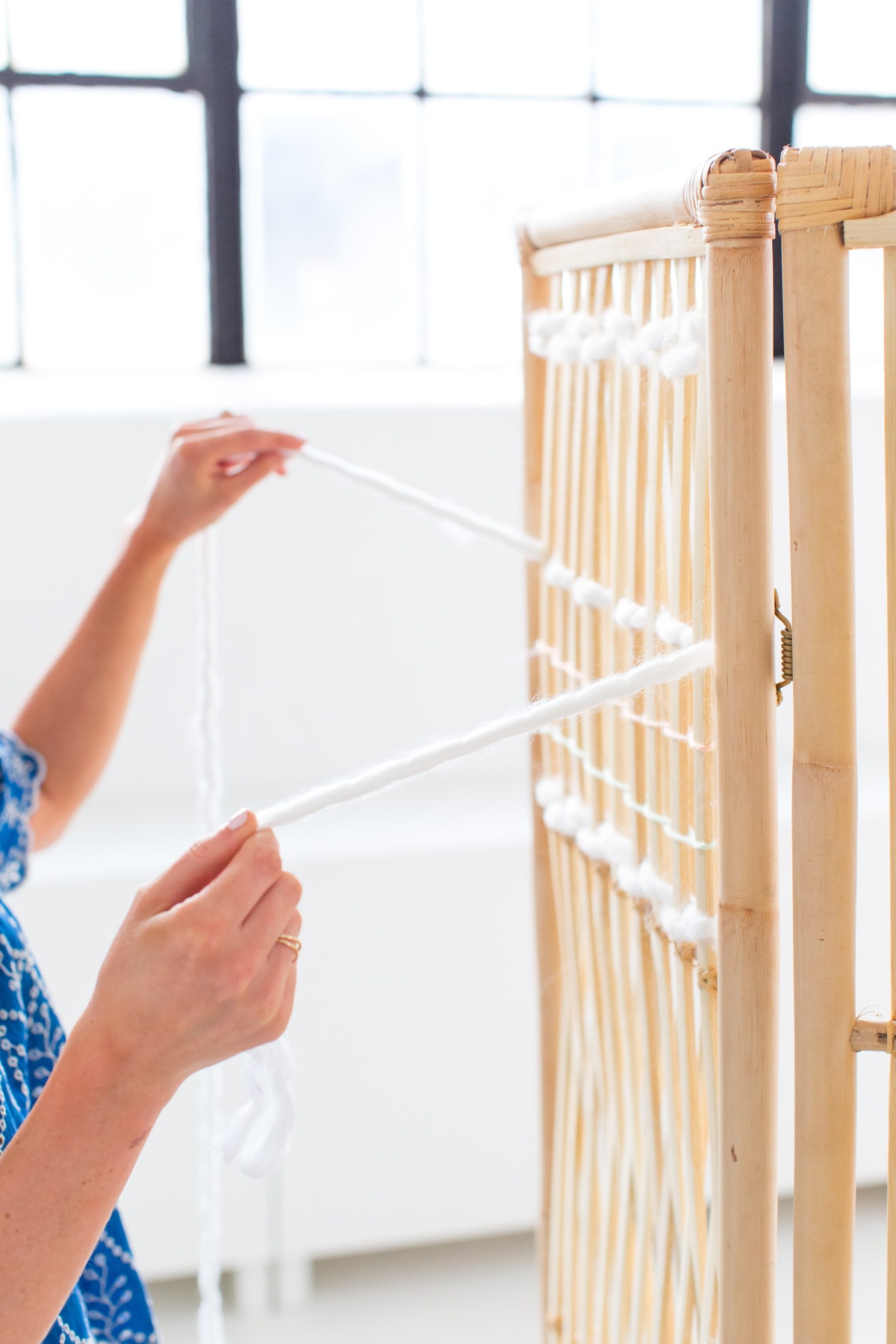 Once you get to one end, repeat the weaving until you get back to the side you started on and then make a knot.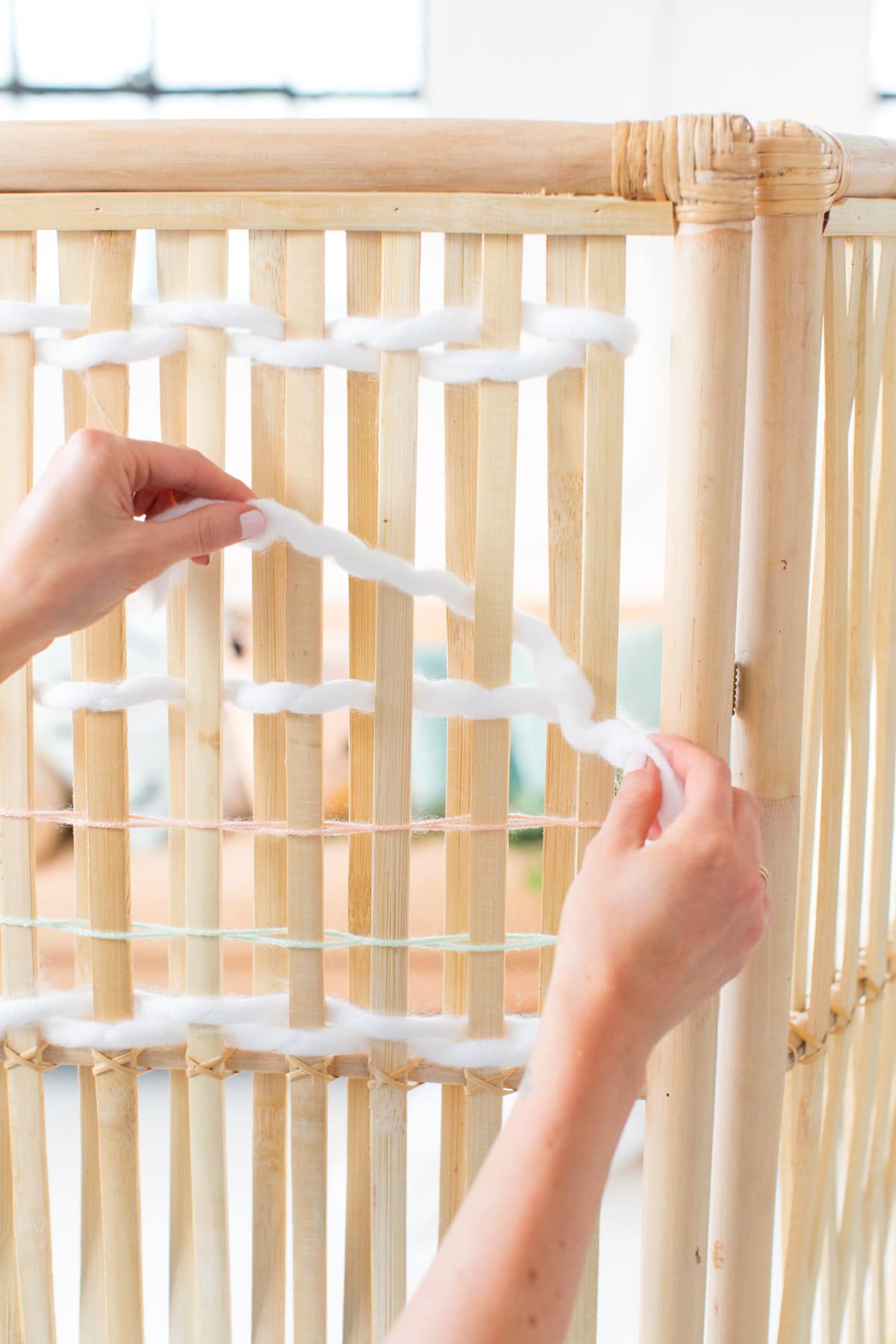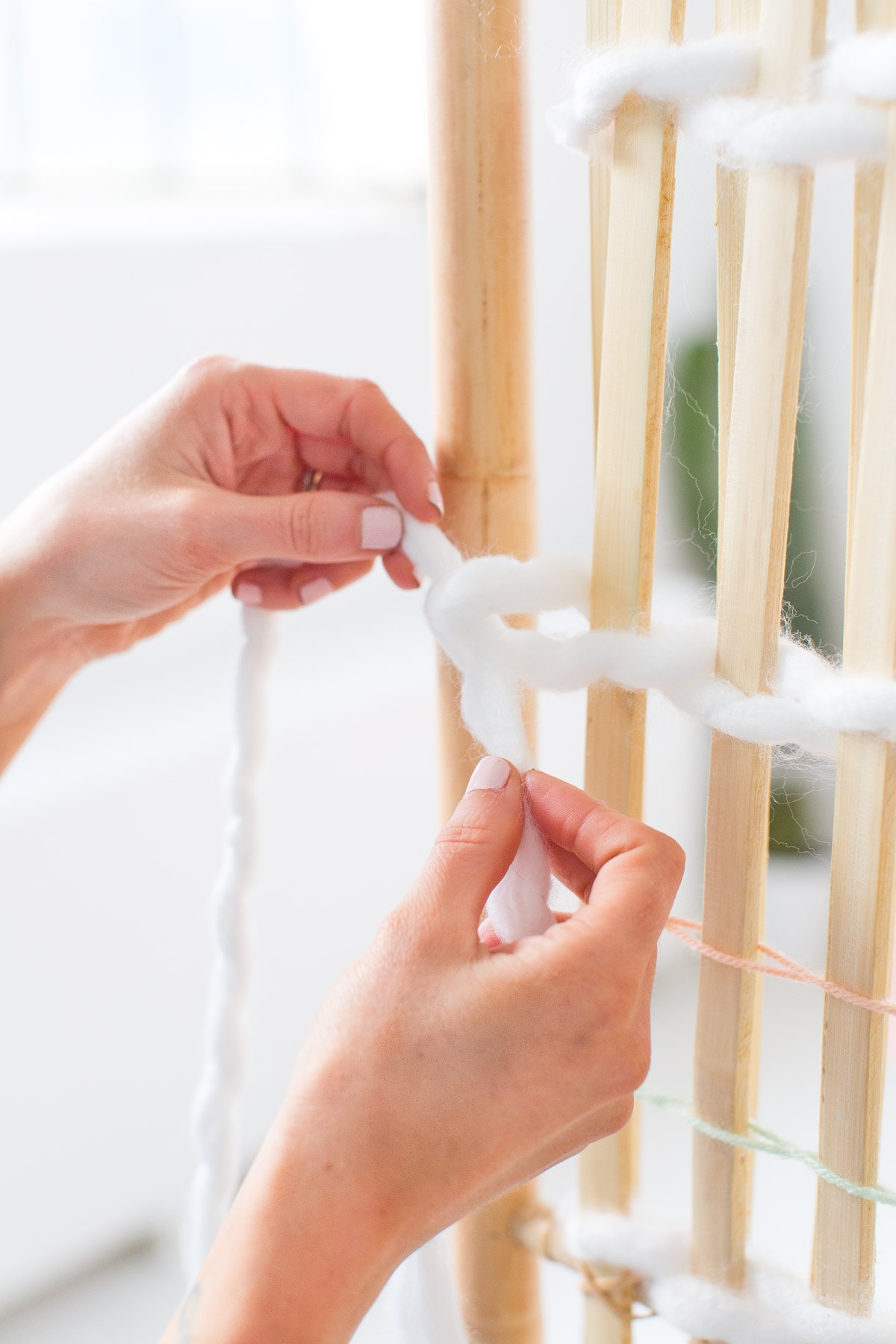 Cut the excess yarn and repeat until you have the design of your choice. I also did vertical strands woven into the horizontal strands to make it stand out a bit more, but it's up to you!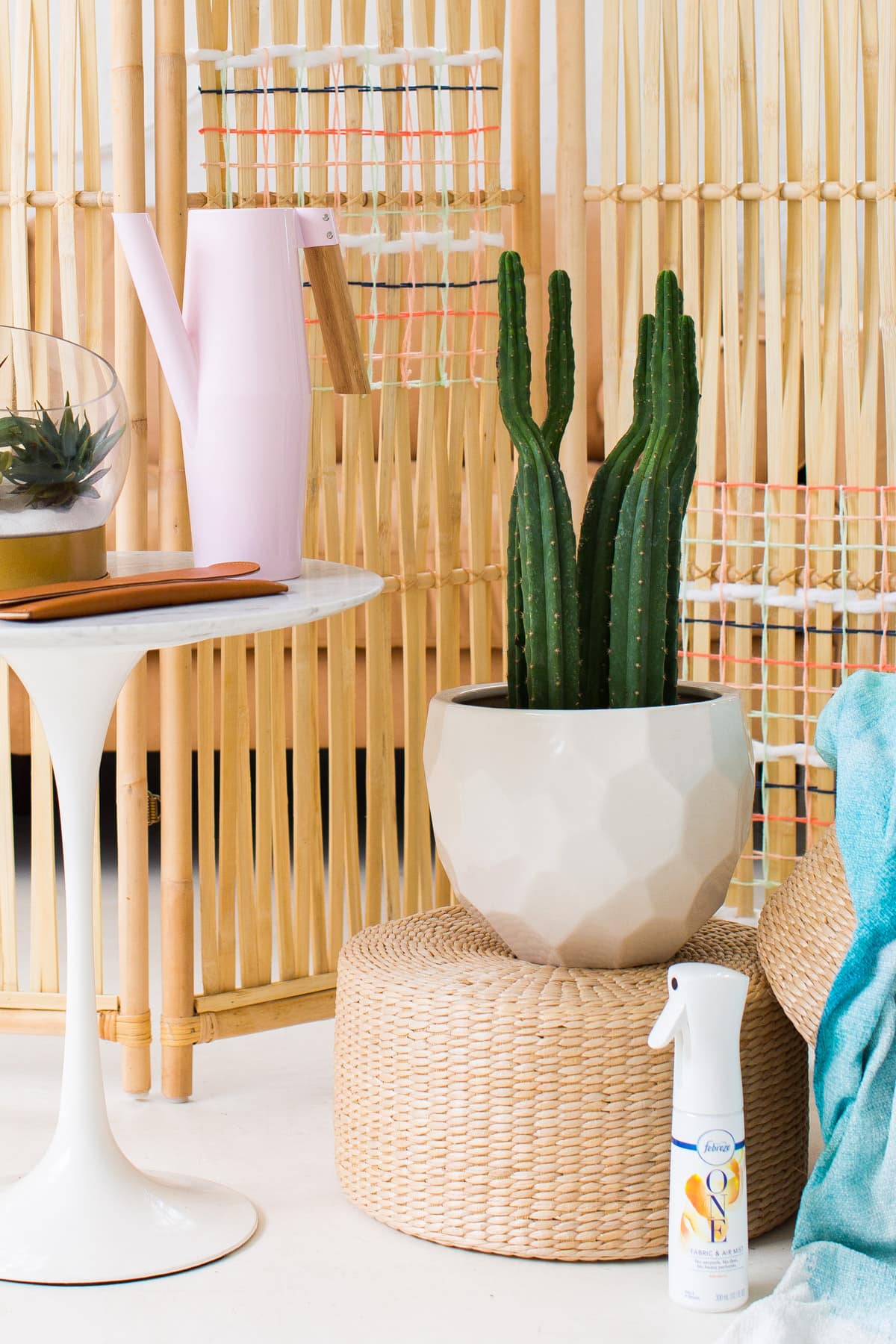 For creating the room ambiance, I'm a big fan of the mandarin scent, and I don't feel like I have to dodge my cat walking around hoping he doesn't walk straight into the mist when I spray it since it doesn't have any dyes or heavy perfumes.
Let's be honest: there's nothing worse than choking on the air around you after you know a host has just doused their home with an incredibly strong spray. Of course, I say that now but I will cover up the scent of litter boxes AT ALL COSTS. I have standards, people!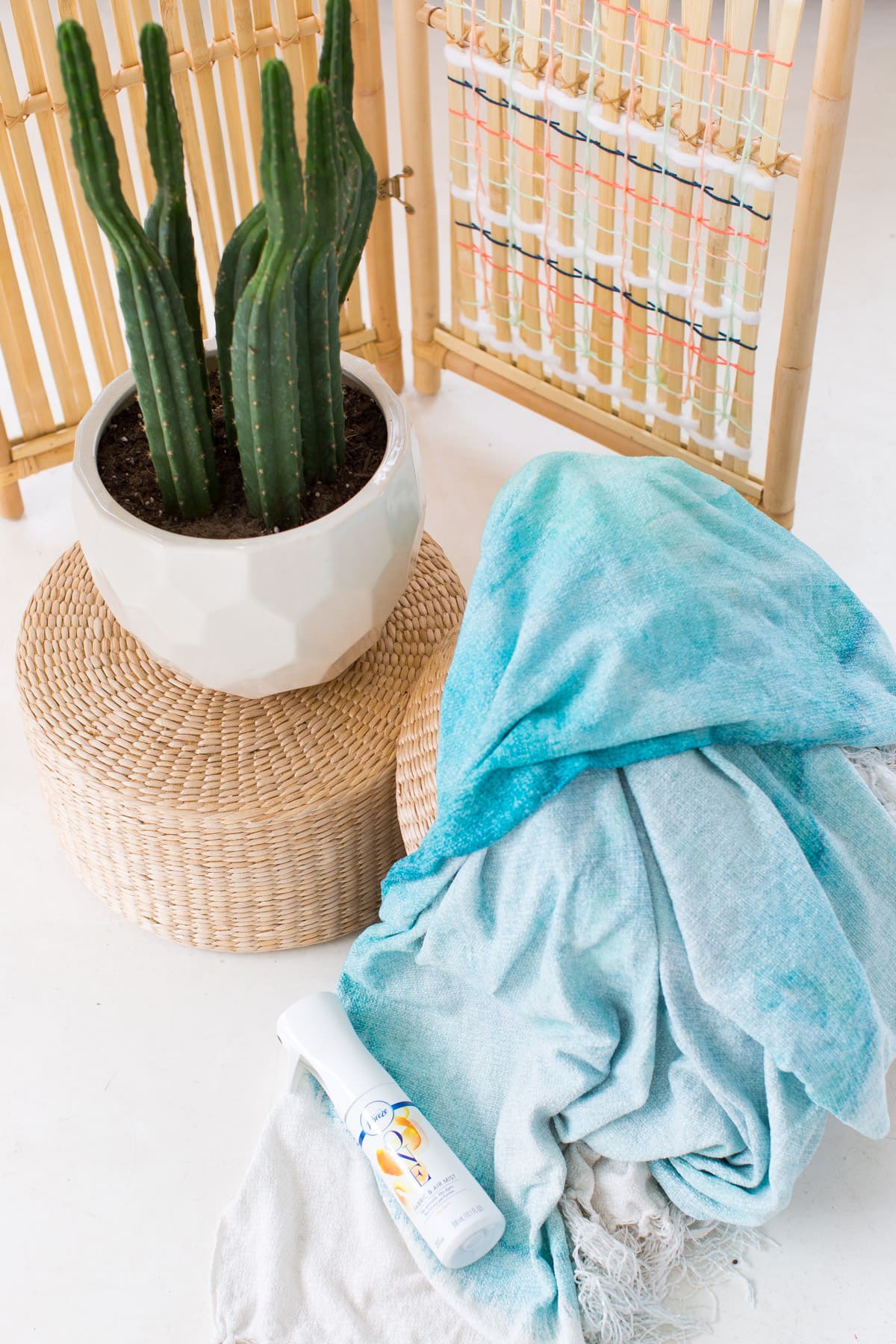 Do you all have any small space tricks for concealing the mess when you're entertaining on the fly? Be sure to share your custom room dividers when you make one, we want to see your handy work too!
Thank you to Febreze for partnering with us on this series of posts! Sugar & Cloth has chosen to donate 5% of all sponsored campaigns to charity, which you can read more about right here.