We're not ones to let things go to waste around here (re: no cupcake left unturned!), so we've decided to share the love with a new favorites series: Flashback Friday! We'll be sharing some of our favorite recipes, DIY's, and entertaining tidbits weekly because it's literally double the fun… if you're counting the first post.
And, since we never like to keep a good cocktail recipe to ourselves, we're kicking the series off with one of our favorite Halloween sips with — Flashback Friday: Shrunken Skull Cocktail Recipe. You can find the original recipe for the cocktail here, as well as hear allll about the crazy process of making this drink!
We whipped up this baby last October as part of our creepy cocktails series with Robin and we still can't get enough of its fruity goodness.. Basically, we're like kids in a candy shop when it comes to dry ice..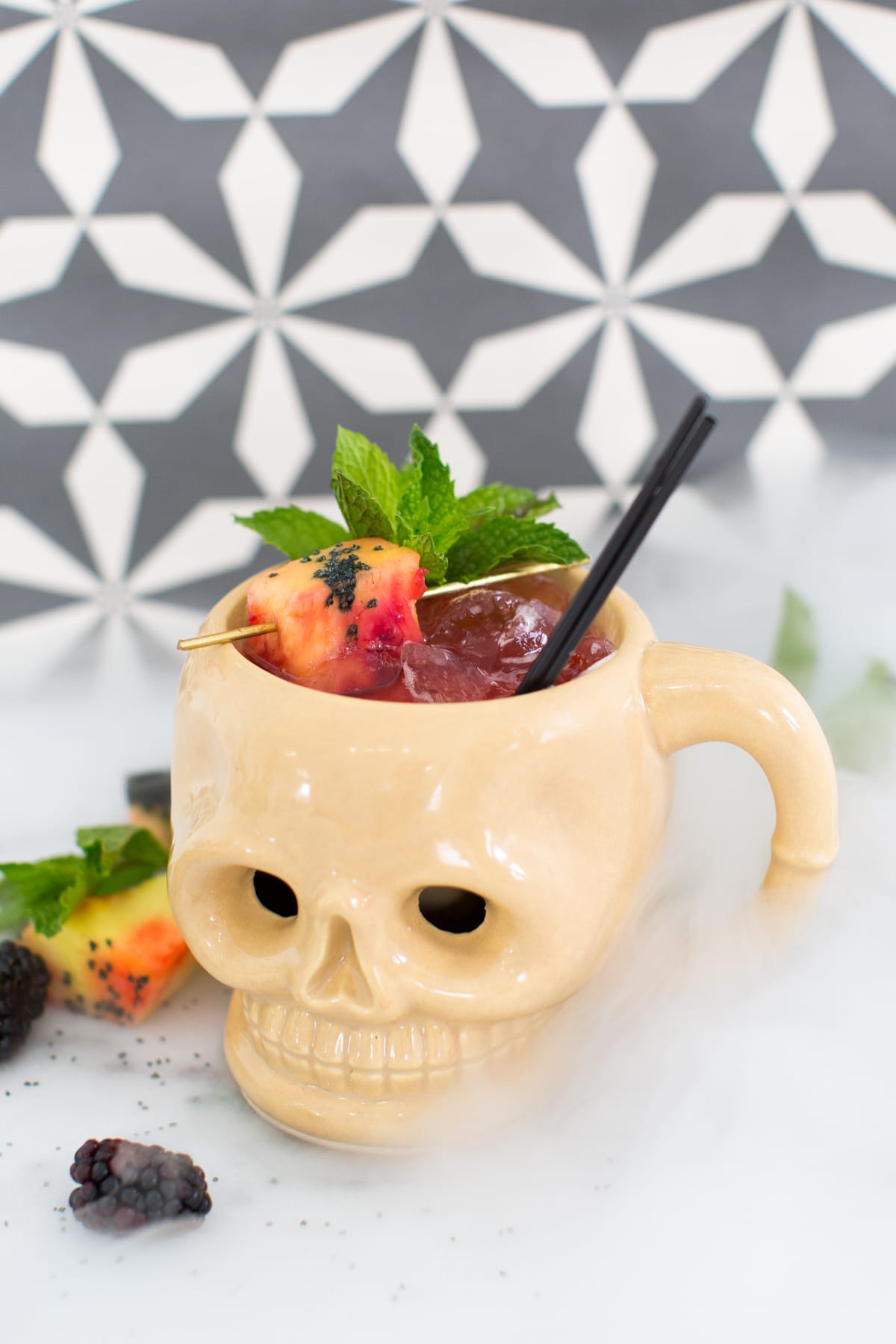 What's your go-to for creepy cocktails? There's nothing more fun than whipping up a spooky drink for your guests. Plus, it never hurts to get out of your mixology comfort zone!
SaveSave