Happy Sunday, friends! I'm chiming in to say hello, give you a look into our weekend, and share all things terrazzo for our weekly edit!
We spent Friday night at a cookout and playground playdate for Gwen's school where I basically walked five steps behind her and tried not to wipe the popsicle drippings every five seconds, ha!
Clearly I did my best to refrain seeing as how this was her ensemble about 15 minutes in…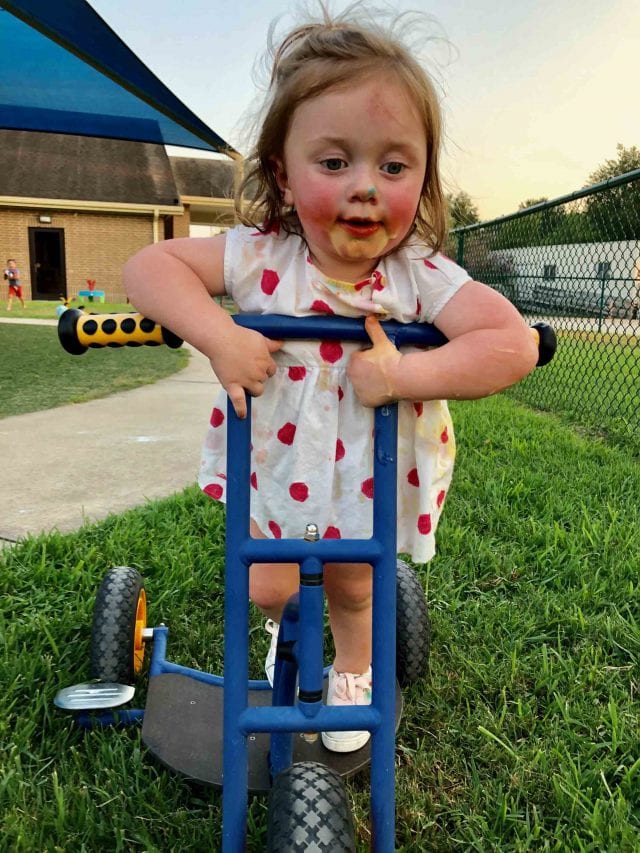 I also wanted to say thank you for all of the love on our gender reveal for baby 2 and your tips on introducing a toddler to a younger sibling. We love you guys and makes my day that you're following along with our little family!
I've resisted the urge to buy new baby things since we have SO much leftover from Gwen, and enough baby gear for a small army, so instead I'm sharing some home decor goodies for this weekly edit…