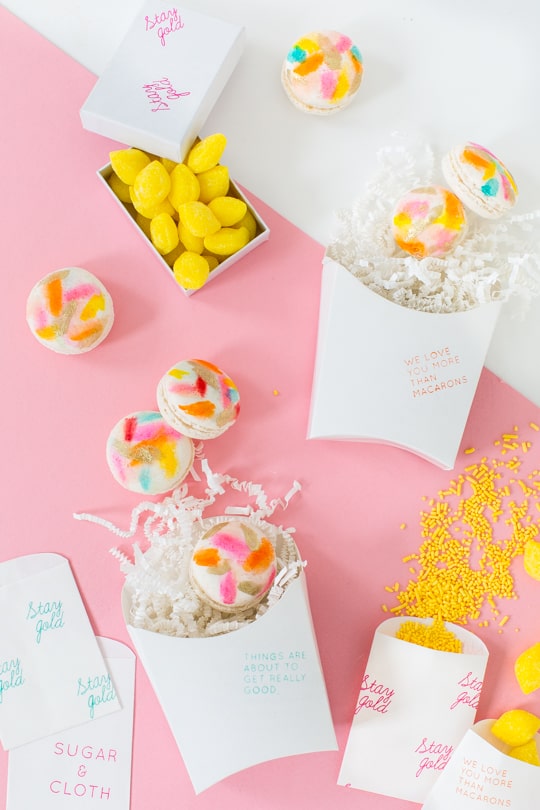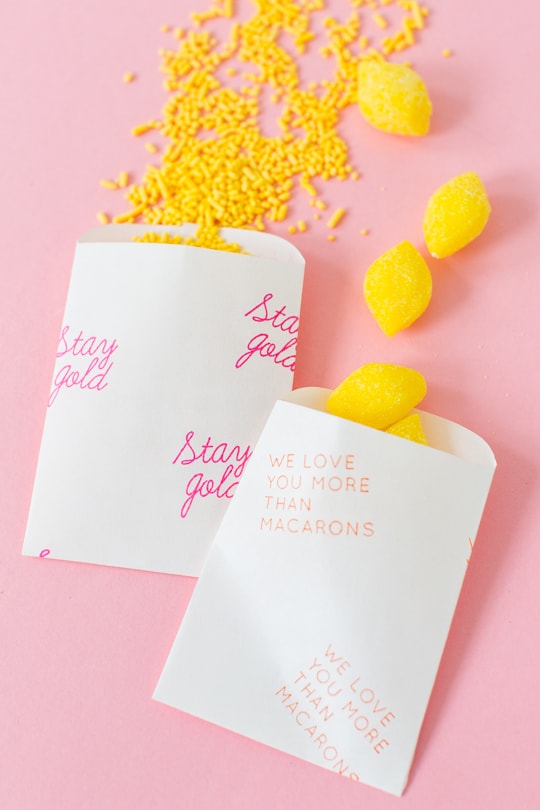 photos by Jared Smith
I really, really wanted to get custom boxes printed for our thank you's and shipping things here and there, but everywhere I got a quote from was outrageously expensive for small quantities, or entirely too much of a commitment to get the large quantities be could afford. Alternatively, I've turned to self-inking stamps (thank you, Re:Marks!) so that I can make any shape or size box, paper, envelope, or tissue paper branded however I'd like, and I'm here to spread the love by showing you how to make your own DIY branded packaging on a budget.
Now before you go and judge me based on your parents old self-inking envelope stamp for bills, this is much cooler, I swear! I even did a side by side comparison of a regular stamp to my self-inking one from Re:Marks and it will kind of blow your mind, just saying…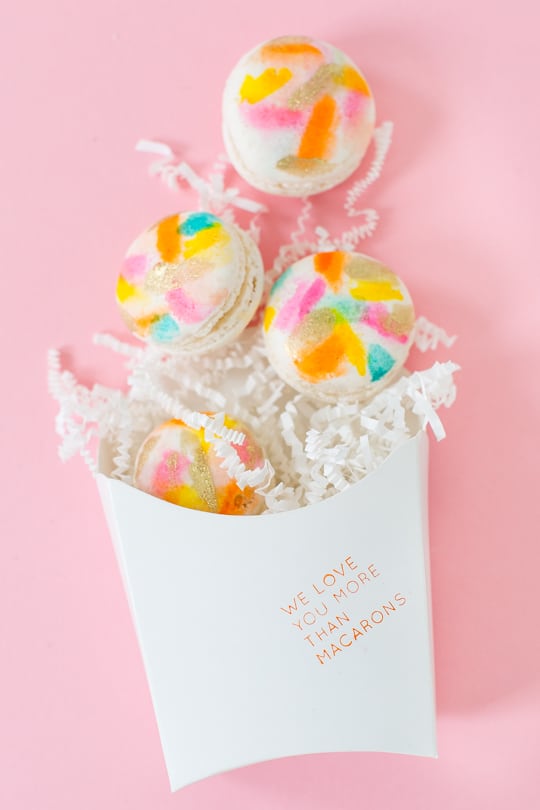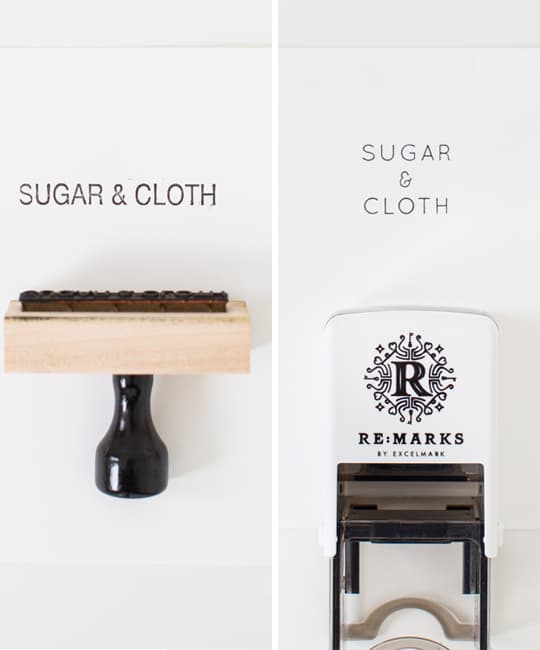 This process is pretty simple since basically all that's required is a flat surface and the stamp itself, but I wanted to make sure you could see the ridiculously crisp and clean artwork (with no weird accidentally stamp lines on the graphics) that you can get with the self-inking stamp versus the traditional stamp, plus you can interchange the die plates with the same stamping mechanism to switch the graphics out.
I actually designed ten different plates by uploading our logo, some cute sayings for gift wrap, a fun brushstroke print to make patterns, and a few other staples for return addresses, etc. and I just switch out the die plate and use the same mount (it comes as a gift box with all of the tools and cleaning supplies needed, and you just order plates as you go) for switching in between projects and colors. Of course you can always use pre designed templates in case designing graphics isn't your thing!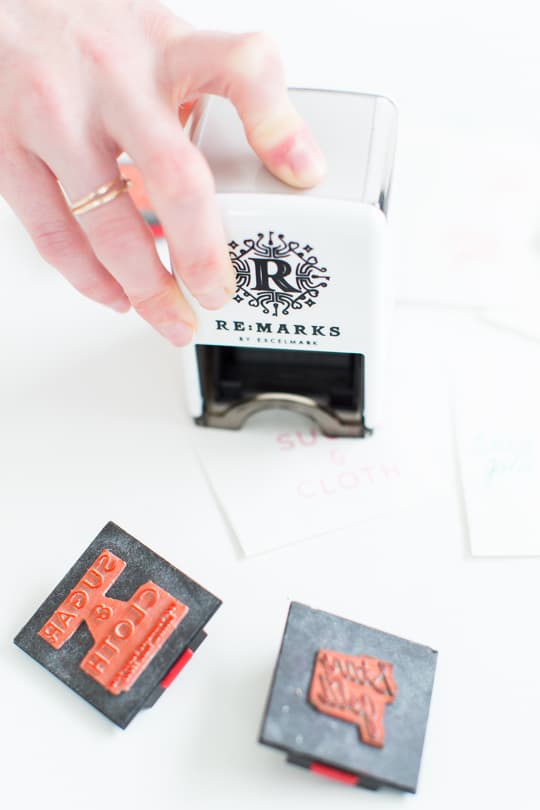 I basically got one for EVERYTHING, and I already stamped all of our business thank you boxes with "we love you more than macarons" and our logo. You can also actually use it on tissue paper too because it doesn't leave it soggy/tearing by using to much ink, either. So we made some custom logo tissue inserts for laying on top of the finished thank you box packaging using white tissue paper.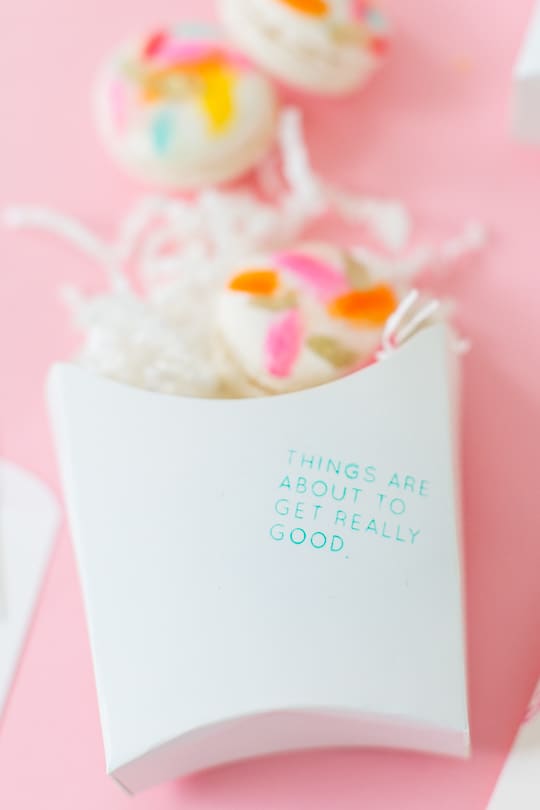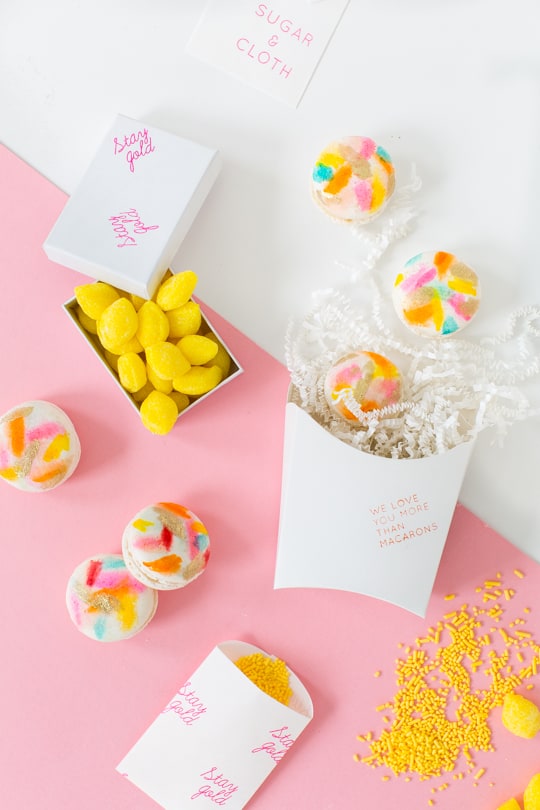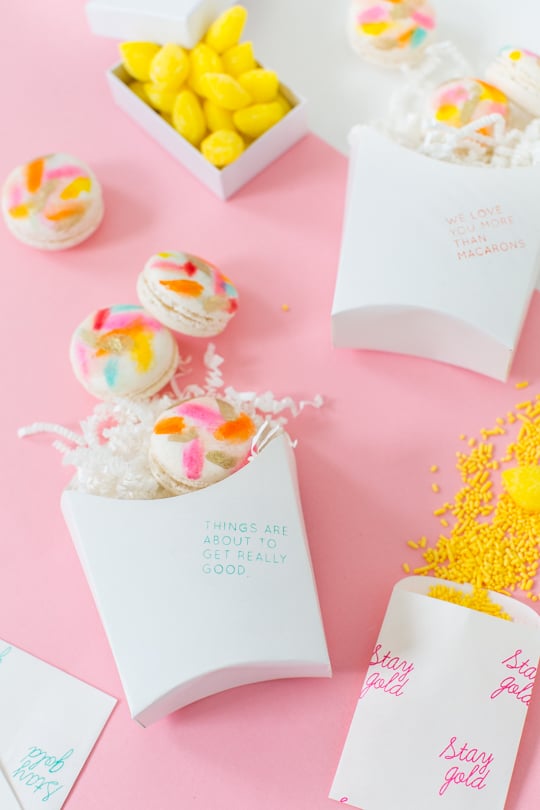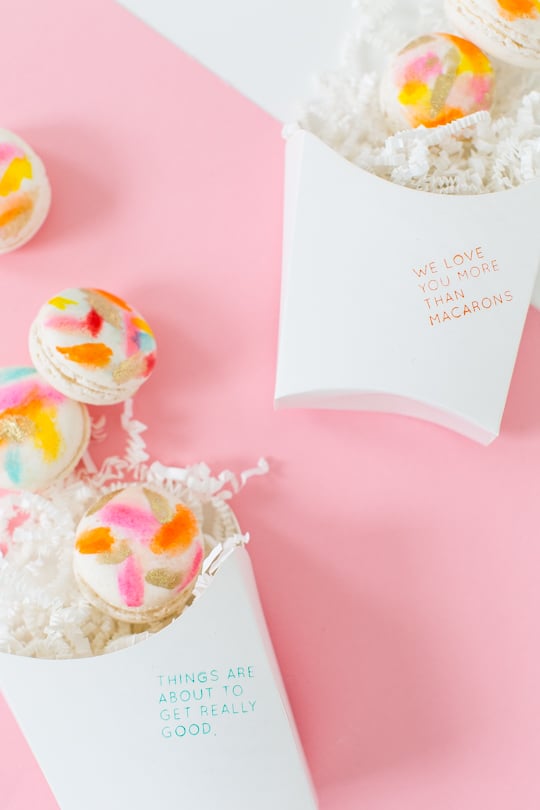 Now someone please tell me that I'm not the only one that obsesses about the detail of every little package! Granted, I don't have to ship orders from a shop or anything, so I'm obviously still in the honeymoon phase of this whole mailing things ordeal, but, this is all working out so perfectly for now!
This post is made possible by my newest addiction, Rubberstamps.com. Thank you for supporting the brands we love that keep bigger and better DIY's and even sweeter sweets coming to your inbox everyday! You can also use code- NEWRS15 to get 20% off your self inking stamp through the month of May, or follow along on their social channels for latest discounts and product updates!