Drake On Cake Inspired Birthday Cake Macarons — This is the story of a simple Joy The Baker fan-girl and her Drake On Cake Inspired Birthday Cake Macarons…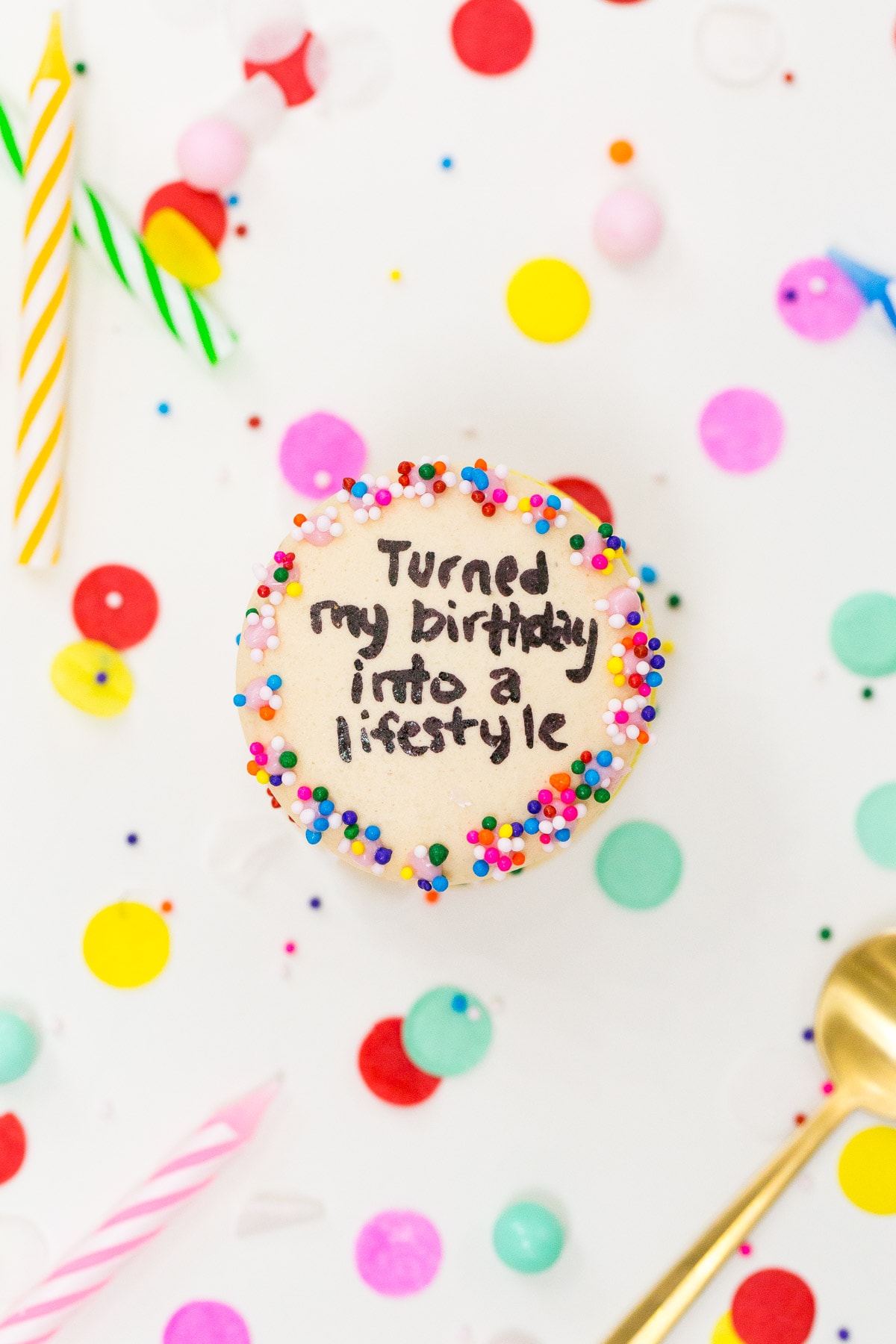 So it's not exactly my birthday today, but if you aren't already following @drakeoncake on Instagram, then you can consider that my birthday present to you instead.
It's my favorite. thing. ever. In fact, I almost titled this post "The Story Of A Simple Joy The Baker Fan-Girl And Her Drake On Cake Inspired Birthday Cake macarons", but I had no choice but to shorten it.
My friend, Annie introduced me to it several months ago. And then, my mind almost exploded once I realized it was created by Joy The Baker.
Basically I'm a total stalker with zero shame. But no restraining orders have been filed yet so we're still good to go for now.
Before the cops turn up, I thought I'd try my hand at a macaron version to make it all a lasting memory.
Turns out my usual chicken scratch hand-writing is only made worse when writing on a 1 1/2 inch cookie that crumbles under the slightest pressure. But it was fun nonetheless.
It's always a good time when your brother calls and asks what you're doing and you get to reply "practicing writing Drake lyrics".
I also threw in one or two other extra favorite lyrics that just seemed too good to pass up.
Now I know you're all dying to make these for every occasion. So I'm giving you the super simple how-to but there's really no way to mess them up, obviously.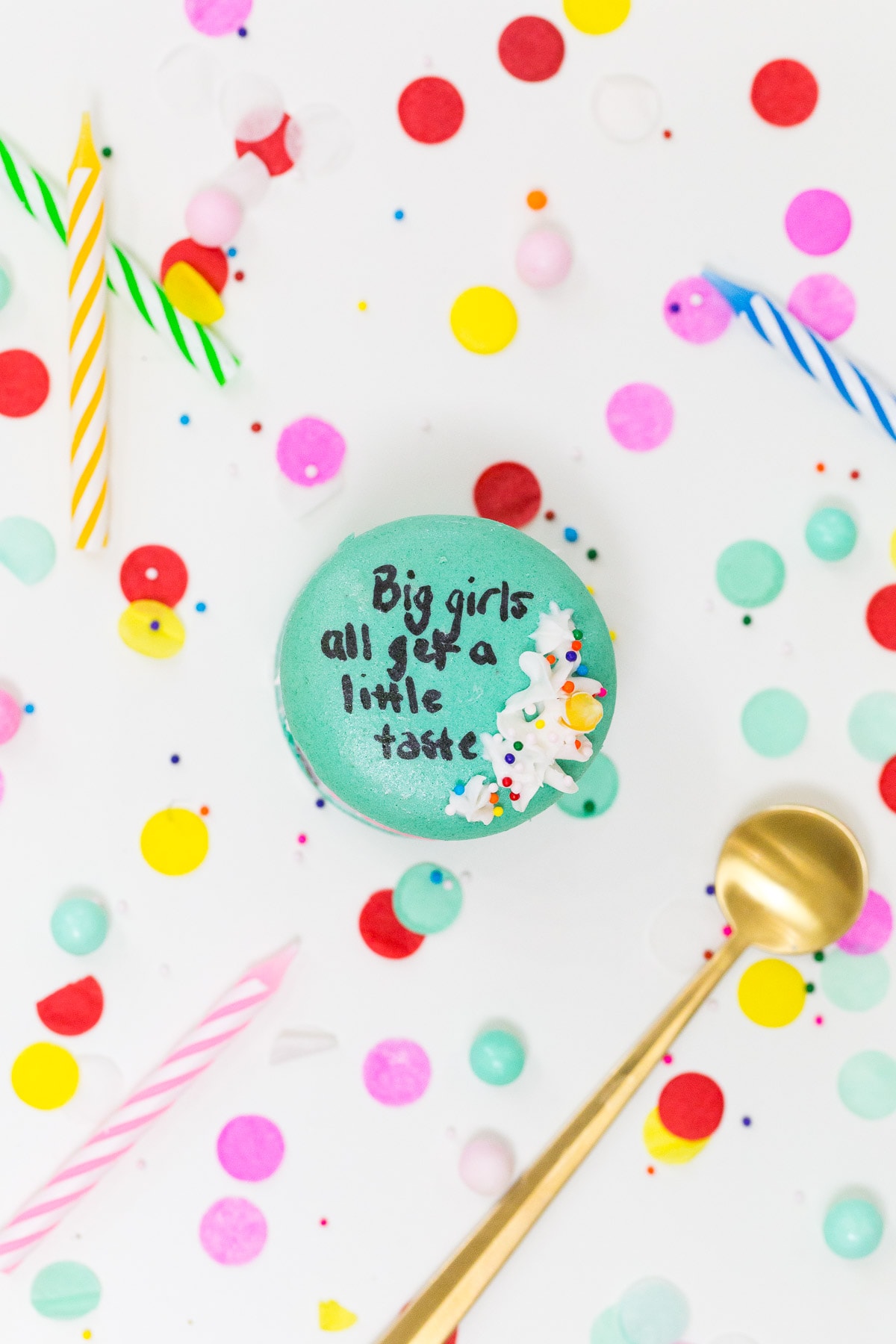 Ingredients And Tools Needed To Make Drake On Cake Inspired Birthday Cake Macarons
How To Make Drake On Cake Inspired Birthday Cake Macarons
All you have to is layer your macarons with a healthy piping of your favorite filling.
Then, write your lyrics, and decorate!
So easy you can even make these while you've been drankin'. See what I did there?!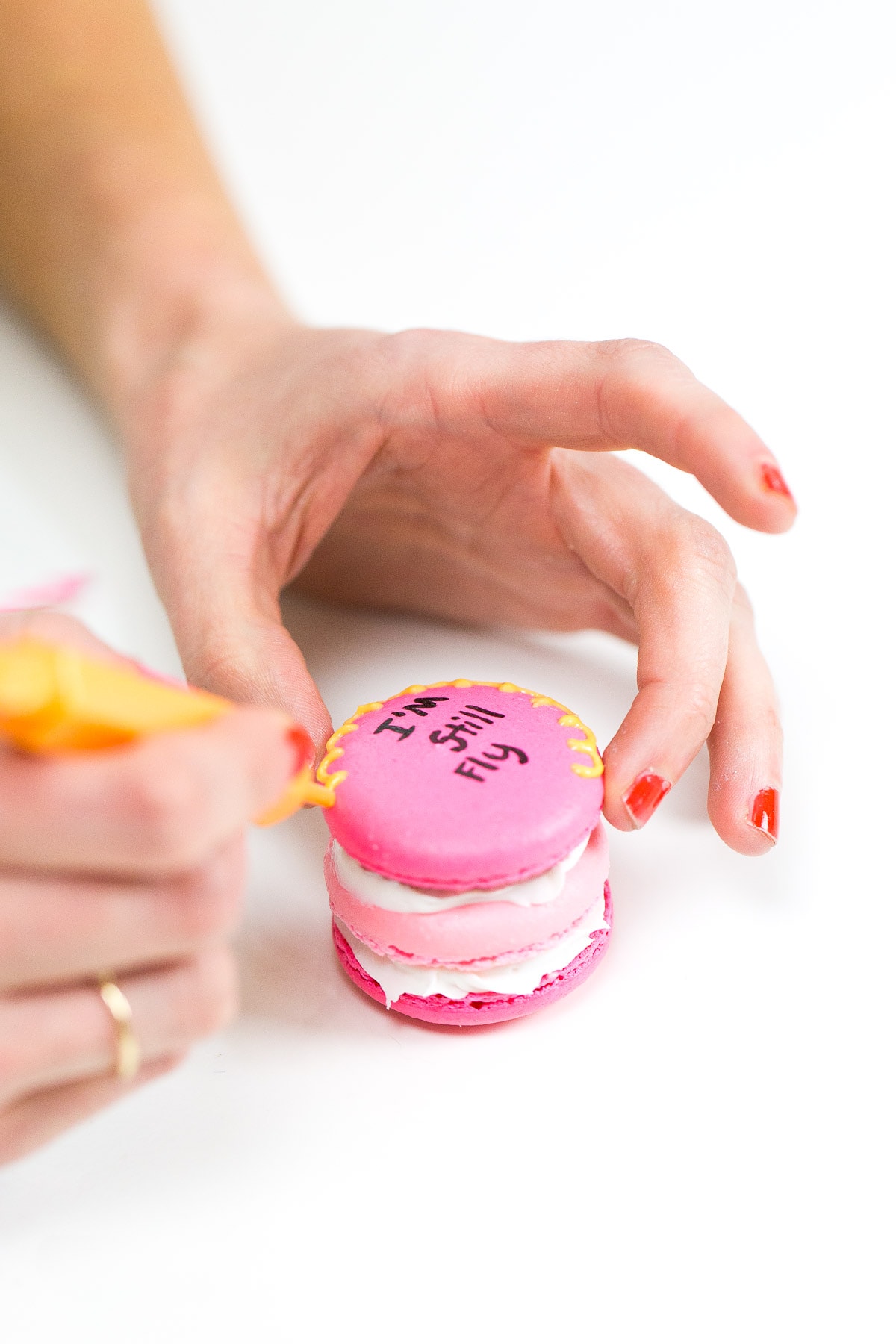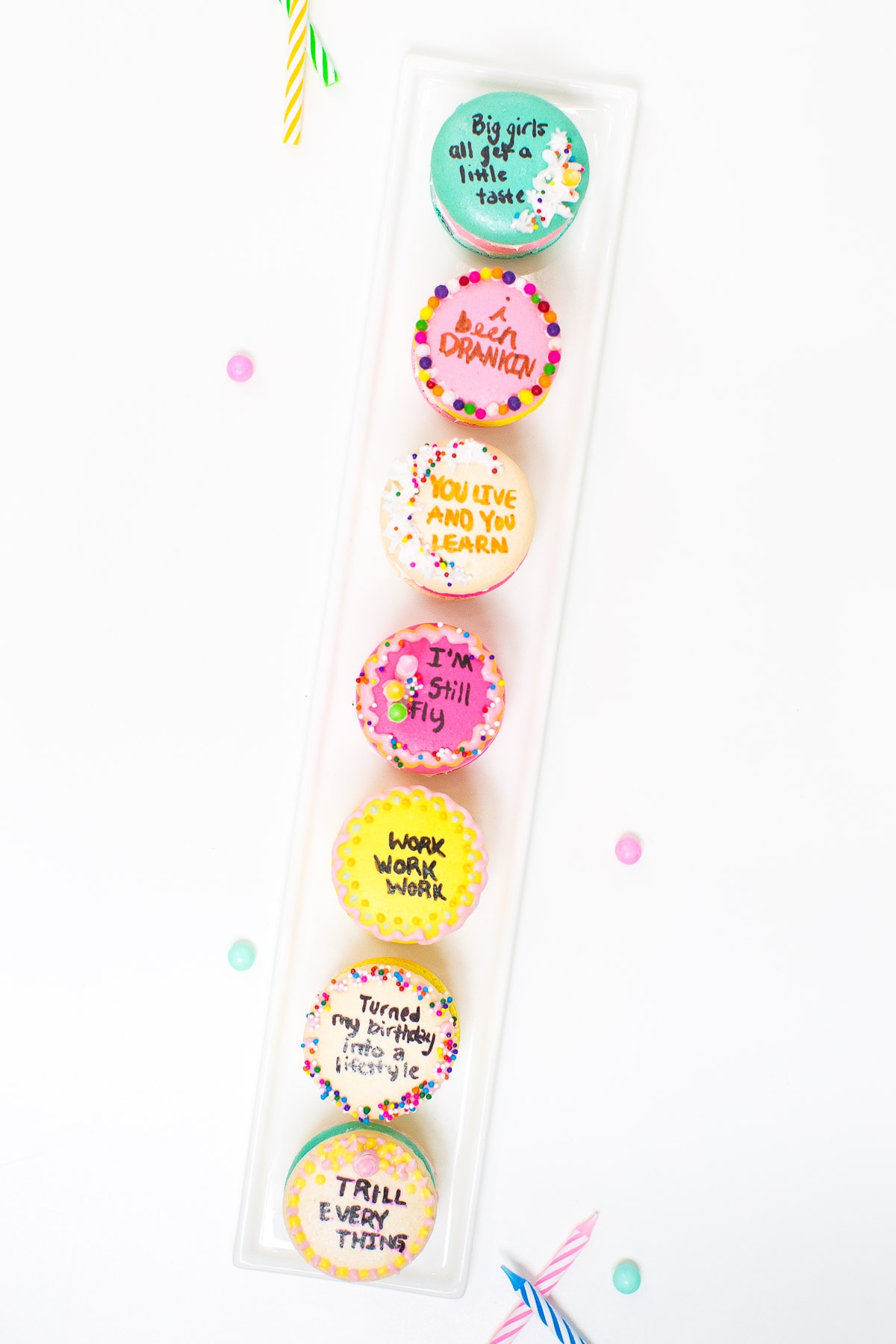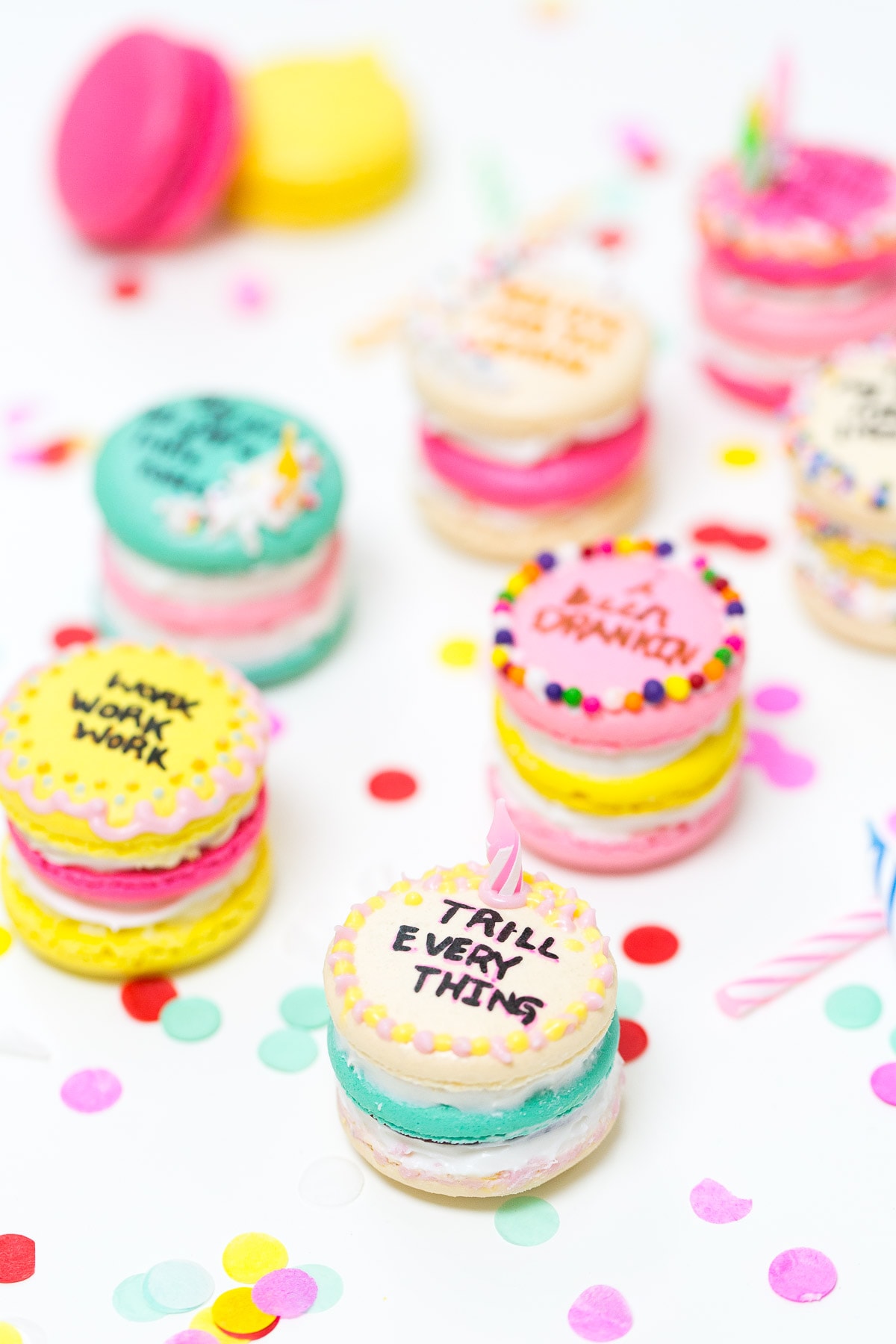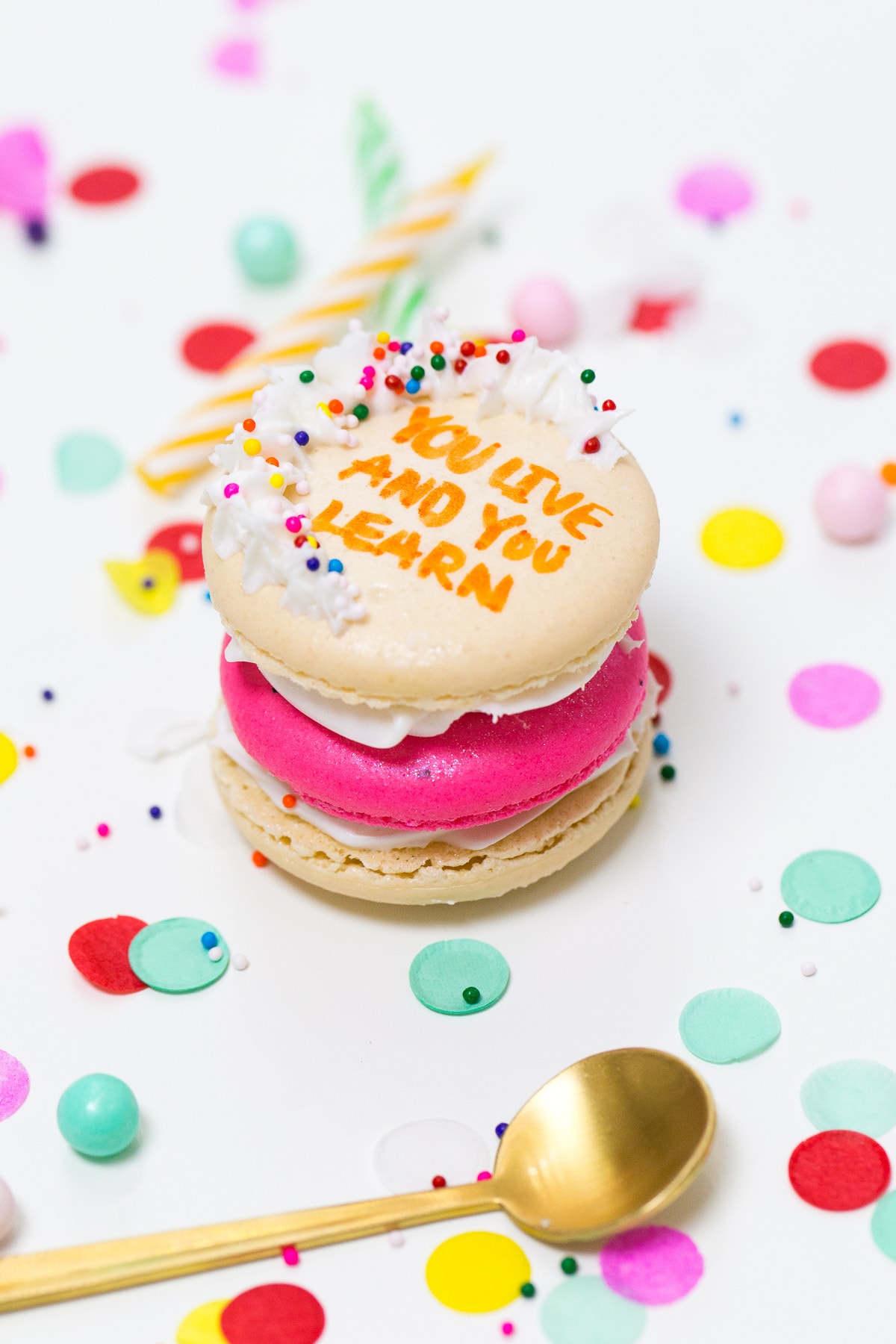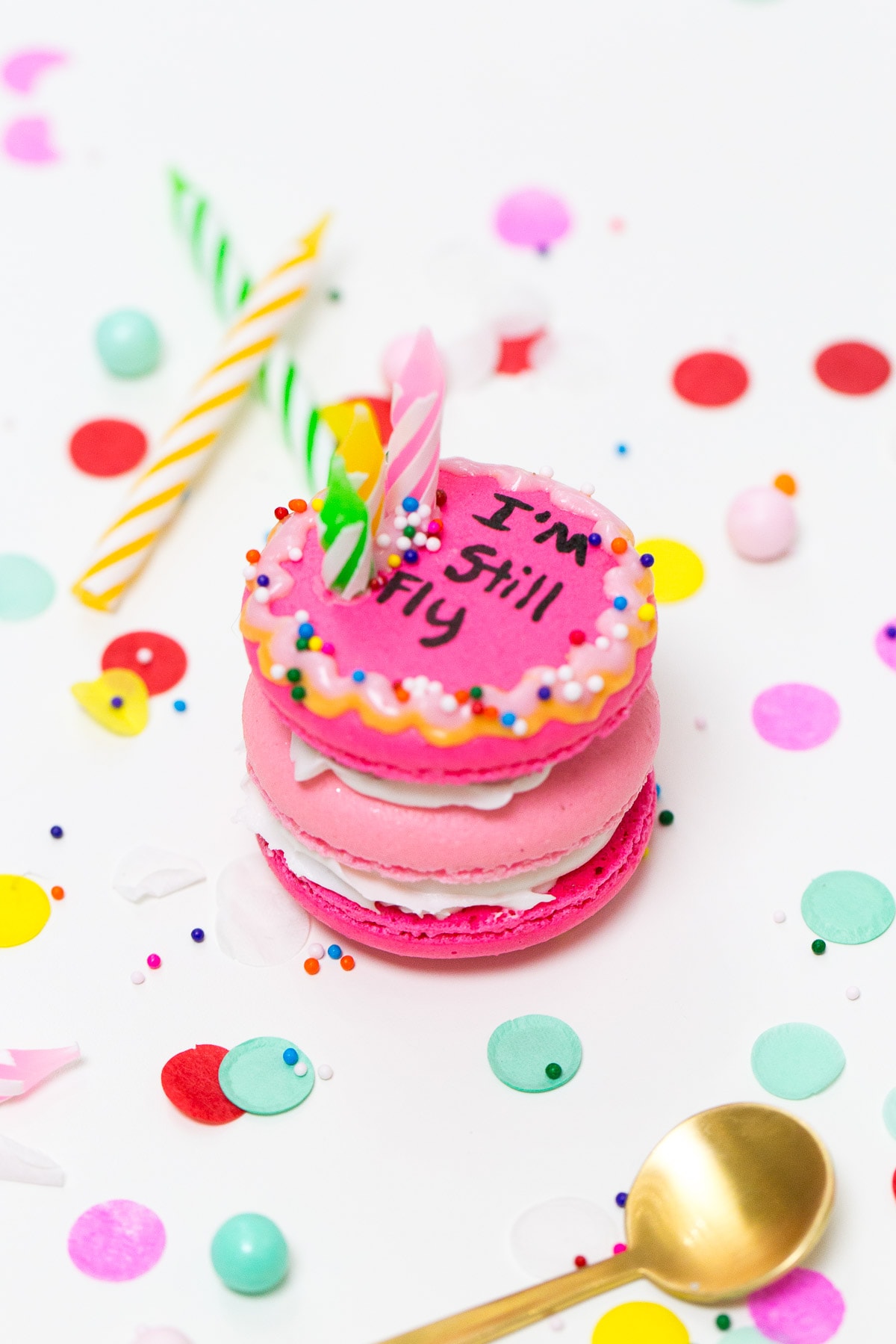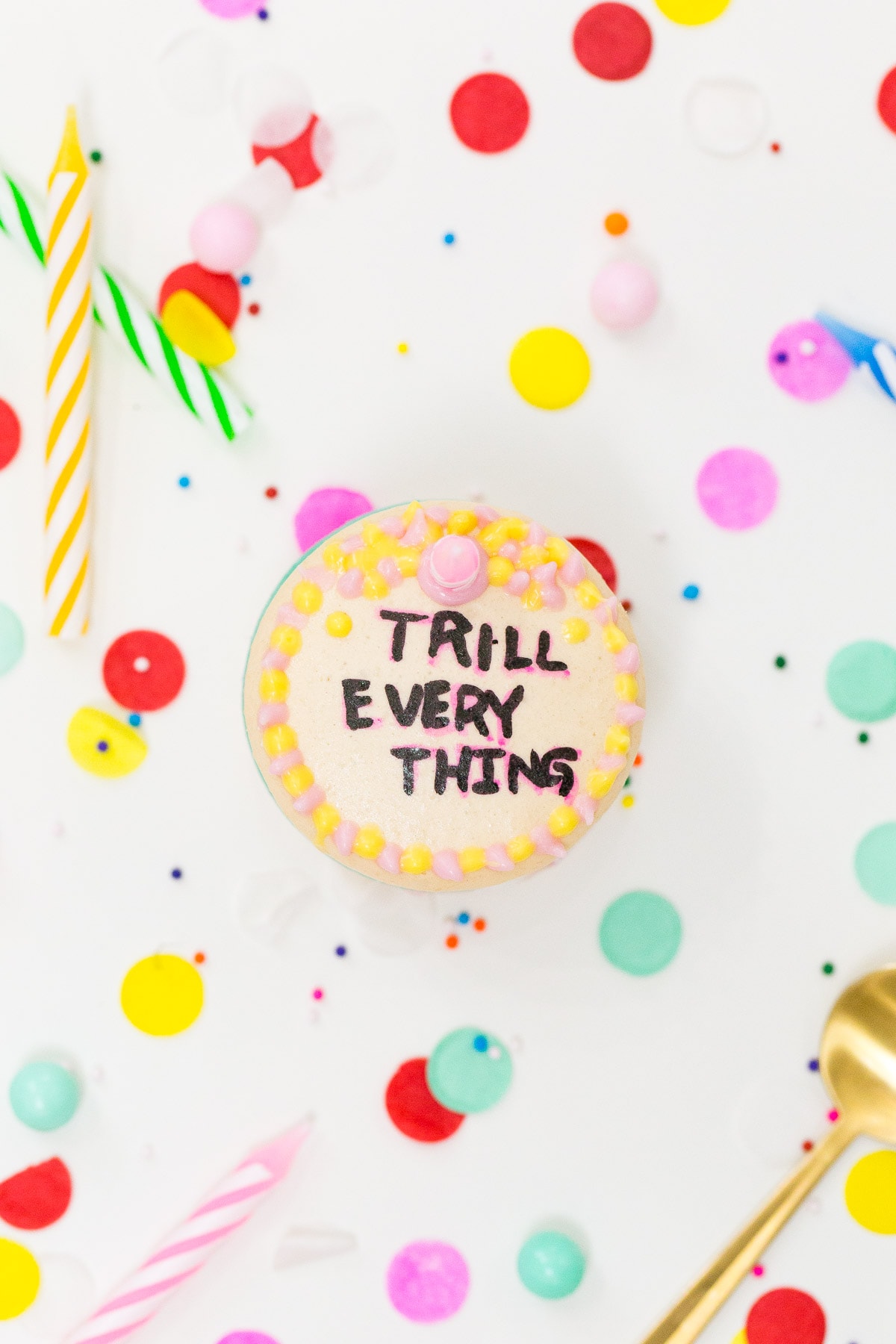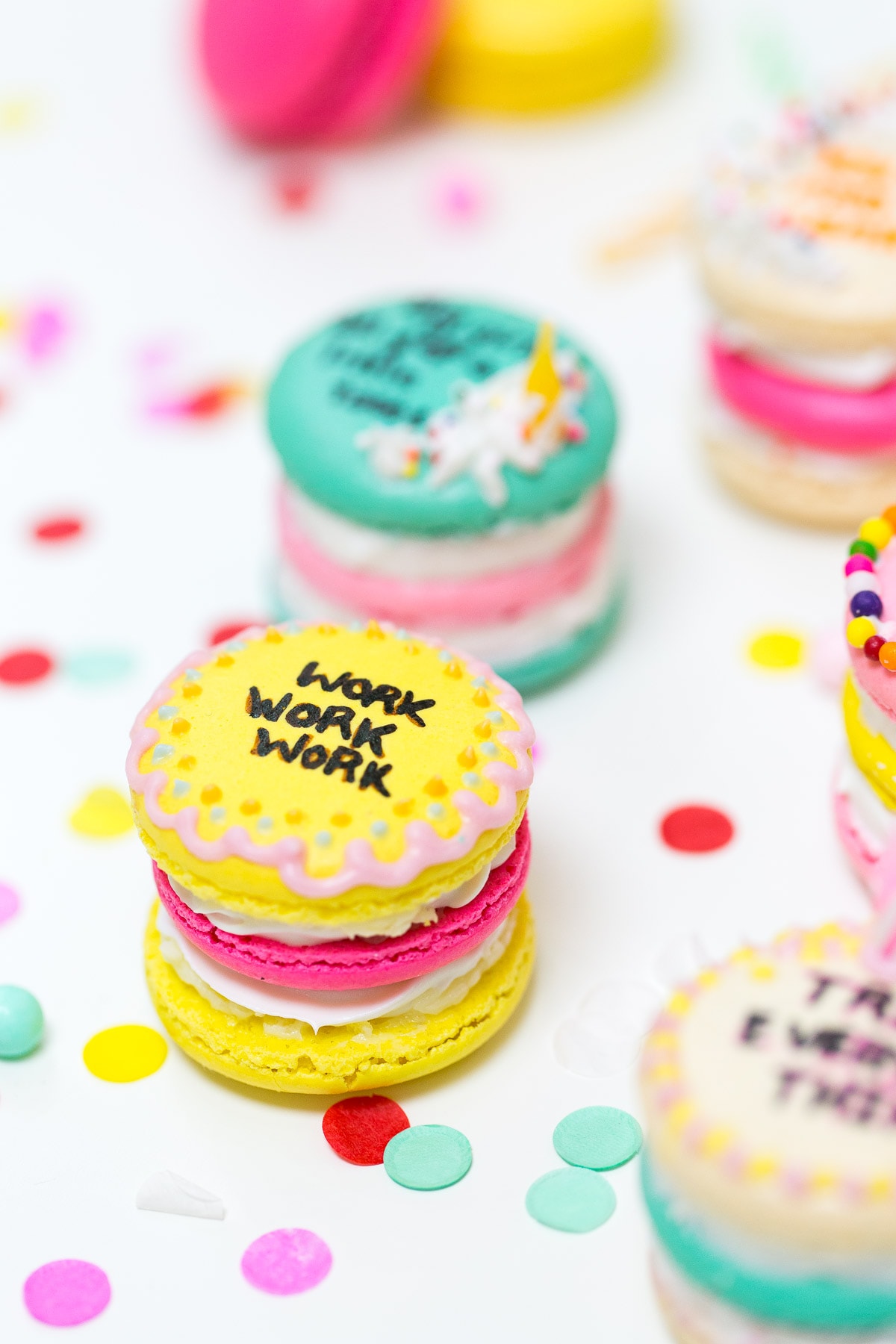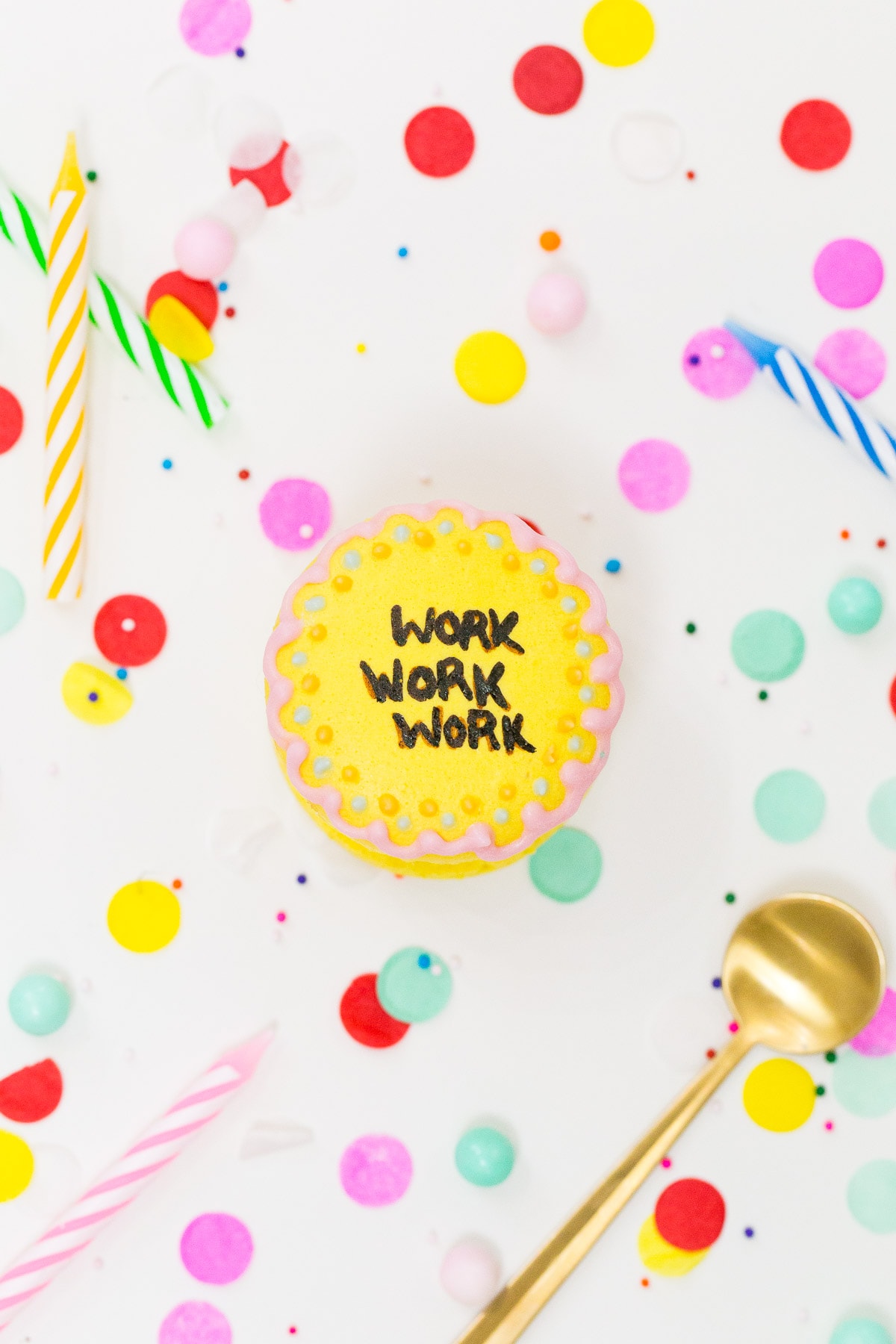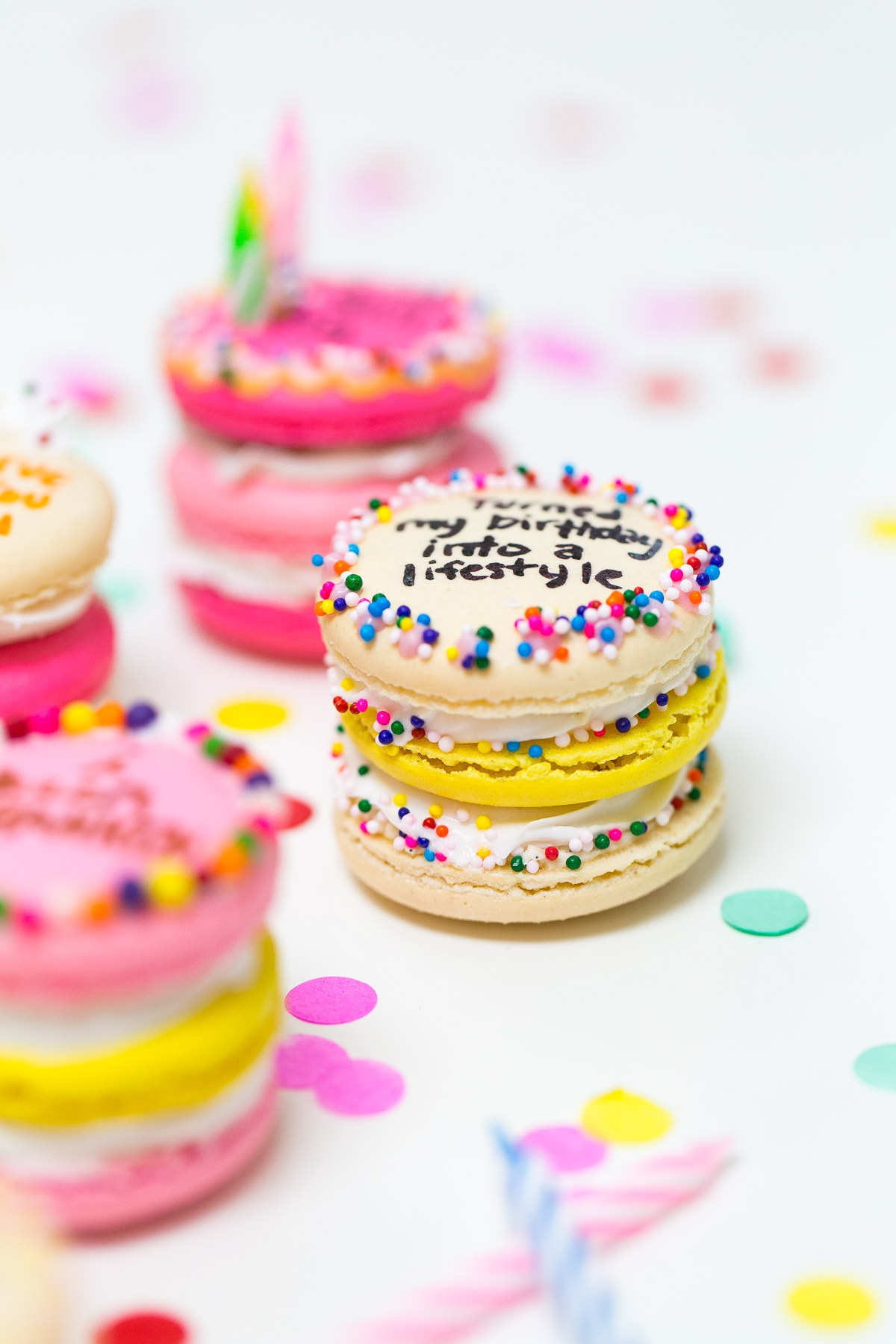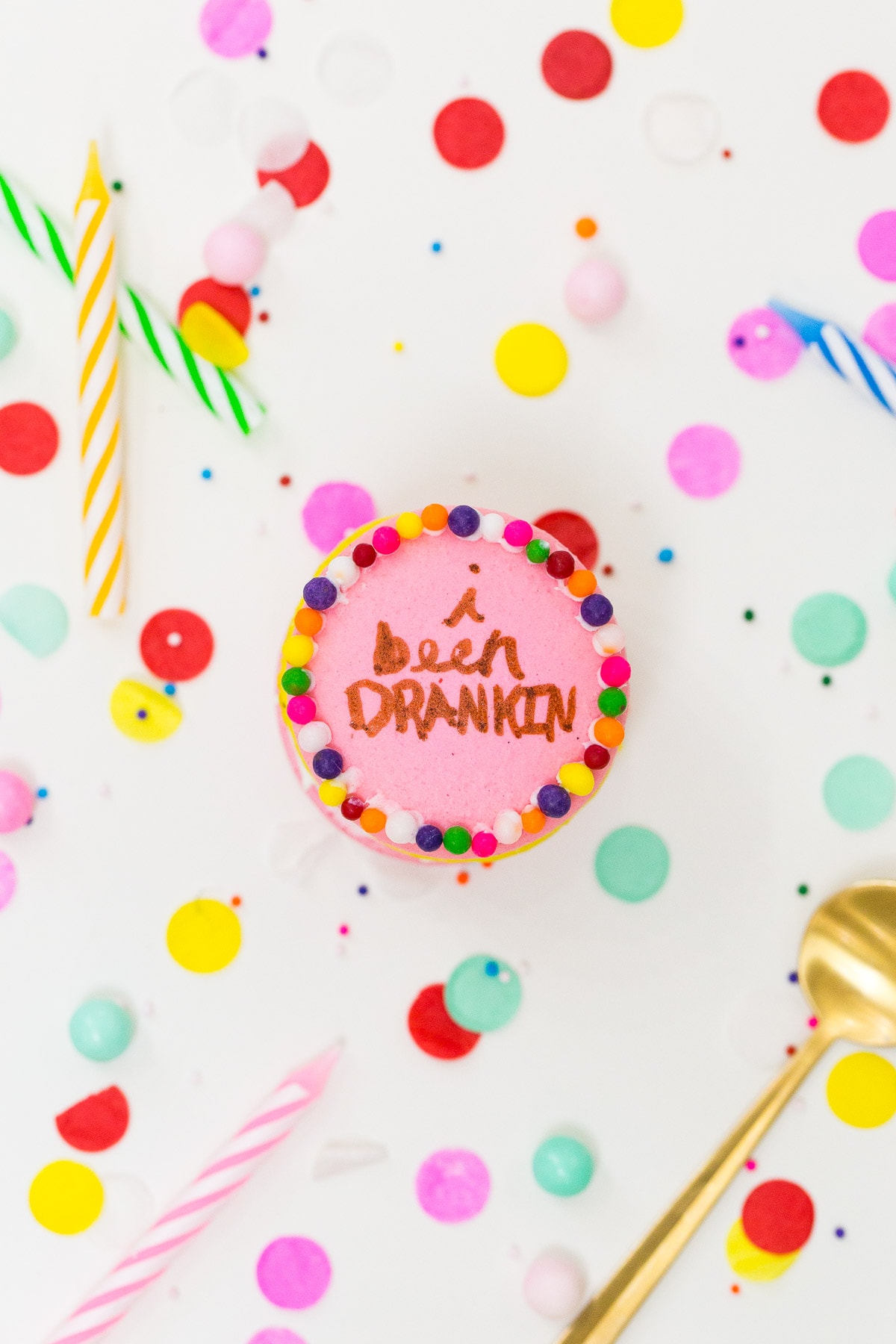 Do I have any other Drake and Joy The Baker fangirls out there?! I'm thinking we should start a club, and I'm totally happy to provide the space and decor, just let me know if you're in.