DIY Date Idea Arrows — If you're more crafty and less mushy when it comes to Valentine's Day, then these DIY Date Idea Arrows are just for you.
Maybe it's the free chocolate and the pink and red color combo everywhere, but I'm really into Valentine's DIY's this year. And I'm going to run with it while I can.
Plus, I'm a secret romantic at heart! If you're more crafty and less mushy when it comes to this holiday, then these DIY Date Idea Arrows are just for you and you're someone special.
In case you happen to have skipped the crafty gene, you can still use the general concept of date night tags and put them on something else.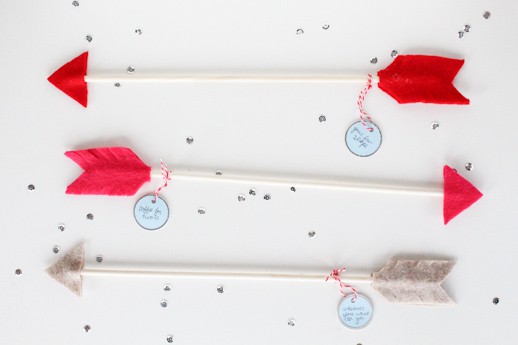 Materials And Tools Needed To Make DIY Date Idea Arrows
1/4 inch dowel rods – Length is dependent on how long your mailing tubes are.
Felt sheets – Colors of your choice
Tacky glue — Or any fabric craft glue
Scissors
Wrapping paper — Optional for wrapping around the tube.
Round hanging labels — We purchased labels from Martha Stewart's line at Staples.
Pen
How To Make DIY Date Idea Arrows
Cut out a triangle to use as a pattern for the tips of the "arrows".
Cut out two triangles from each color.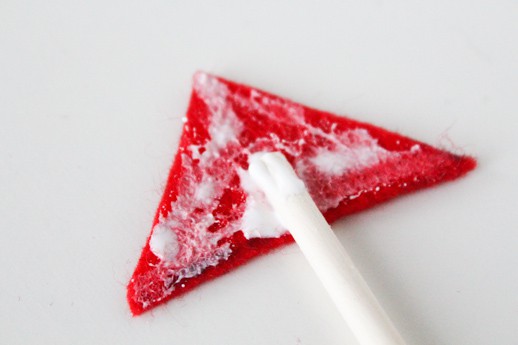 Place one triangle on a flat surface and cover with tacky glue making sure to get the edges.
Then, place a dowel rod just below halfway down the arrow.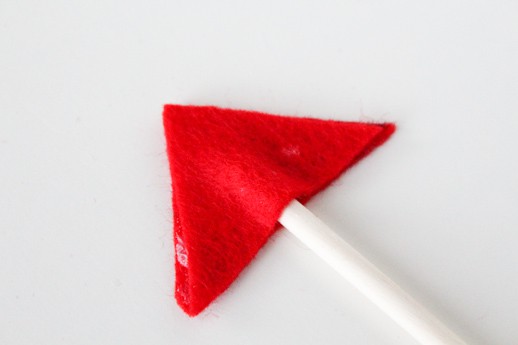 Cover a second triangle with glue. Then place it over top, lining up the edges with the first, and press gently together. Repeat this for all of the dowel rods. (I only made three).
Once the glue has dried, you can trim up the edges of the triangles with scissors to give them a more finished look.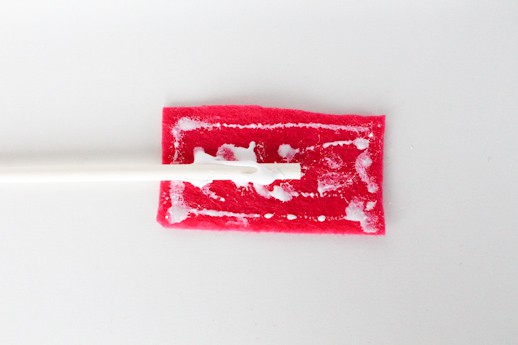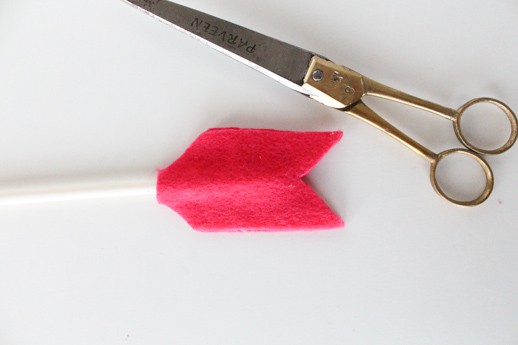 Repeat the same steps that you took for the arrowheads, but use a rectangle shape this time for the ends of the arrows.
Once they're glued in place on both sides like before, cut a v-shape in the bottom edge of the felt and then cut sections along the edges of the rectangles to create a fringed look.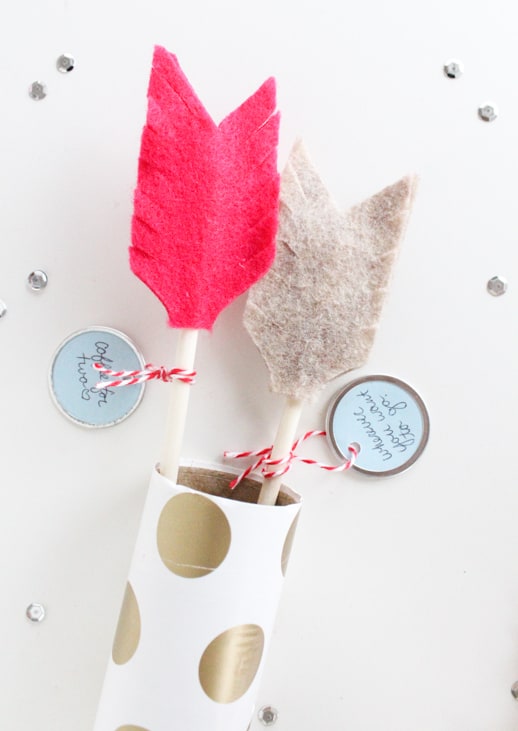 Once the arrows are done, write your date ideas (or even special messages) onto the labels and wrap them around the arrows with twine.
To decorate the mailer tube, I wrapped it in gold polka dotted wrapping paper from Hobby Lobby.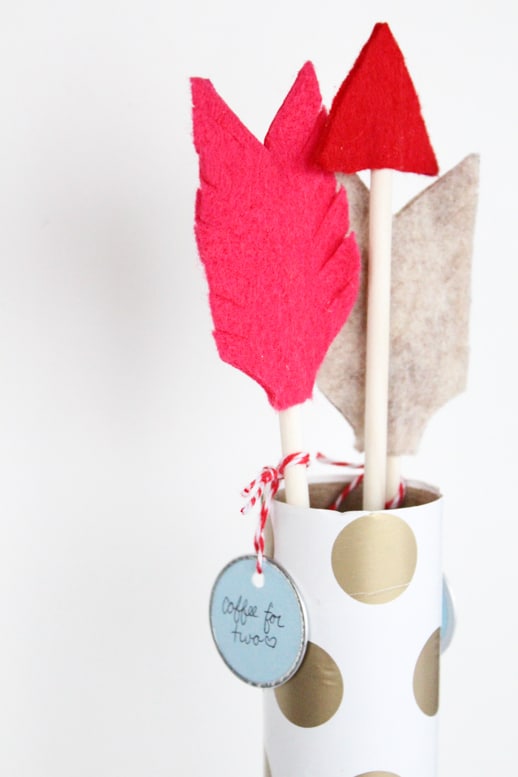 More Unique Valentine's Day DIY's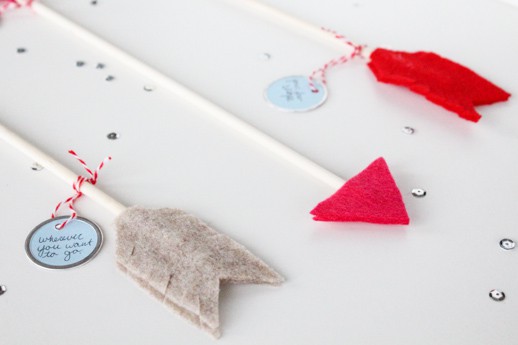 Don't forget to share your DIY Date Idea Arrows with us on Instagram using the hashtag #sugarandclothloves. We always love seeing all of your creations! Looking for more interior design inspiration? You can find them all of our home decor tutorials and ideas right here!