In case you were ever wondering if there was such a thing as friendly dynamite… the answer is yes. Not only is it friendly but it's full of pretty surprises and love notes (at least my version is) with this DIY You're Dynamite Valentine for this month's 12 Months of Martha.
Can you guess what this little bundle of Cupid is made of? That's right, an old seasoning container. Let's not pretend that you aren't looking for a good reason to buy the hot chocolate mix or can of Pringles, and I'm happy to support the habit for you to recycle them to make inexpensive I love you's. If you are one of the die hards still sticking to your New Year's resolution, you can just use an old mailing tube..
Materials:
An old kitchen food container or mailing tube
Martha Stewart striped cardstock
Tacky glue
Scissors
White spray paint
Drill or Xacto knife
Foam brush or pouncer
Cotton cording or shoe string
Red adhesive felt
Goodies to fill your dynamite with
First, spray paint your container a solid white, and once it's dry, use a drill or Xacto knife to create a small whole in the top of the lid.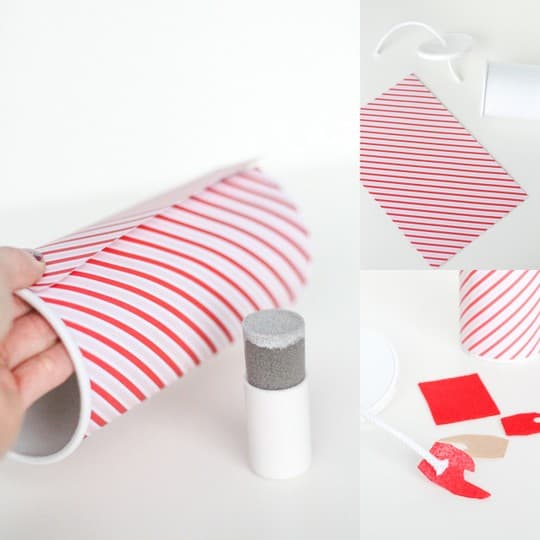 String a small piece of cord through the hole and make a knot on the inside to keep it firm in place. Next, cut a piece of cardstock to the same height as your container, and glue it around the outside my brushing tacky glue along the outside and wrapping the paper around and pressing firmly.
To make the flame at the end of the cord, cut adhesive red felt into a flame or teardrop shape and stick the pieces to each other with the cord in the middle.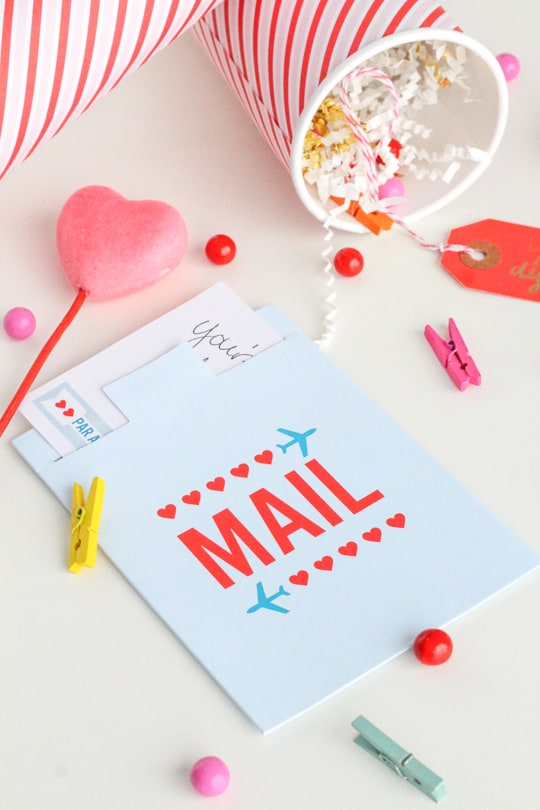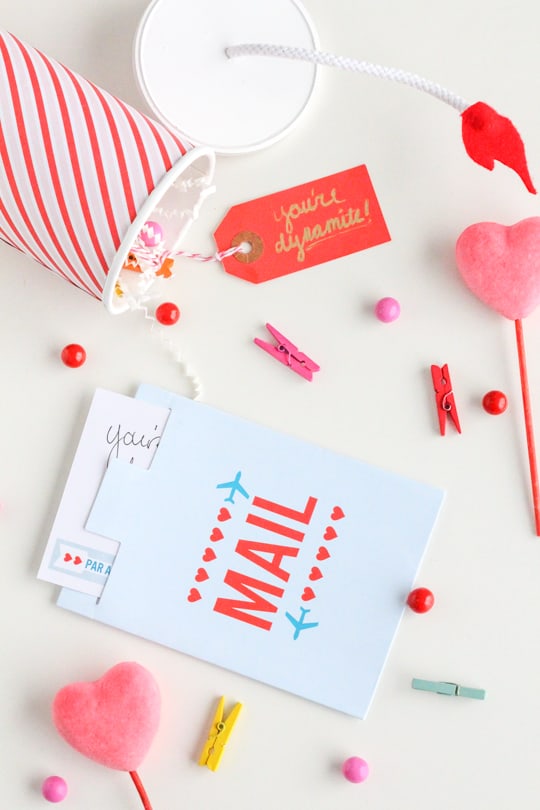 Lastly, fill your container with candies, sweet nothings, and of course, the token love note.