DIY Figurine Cake Dome — This DIY Figurine Cake Dome only requires a few key materials that you probably already have around your house!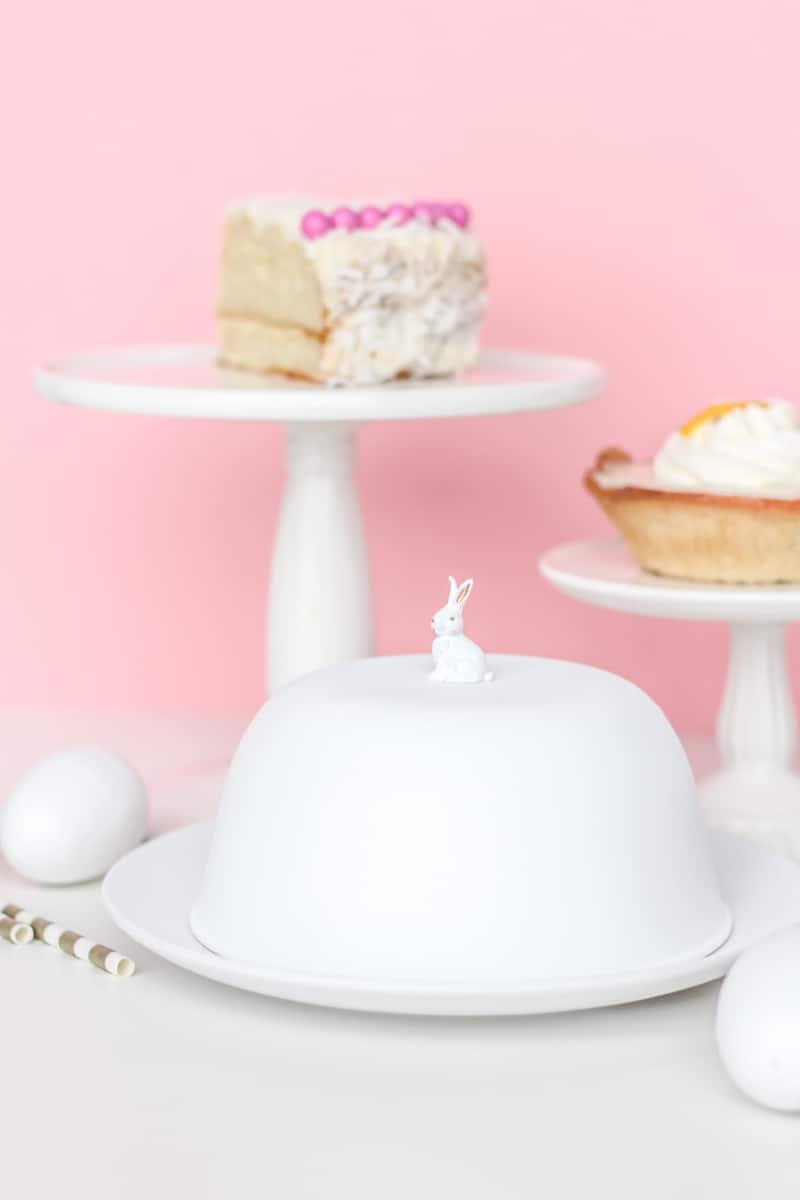 Yes, technically this is bunny themed since Easter is the next major thing on the calendar. But you can make this DIY for any occasion!
Even better, you can probably make this entire project with things you already have! That's right.
All this project consists of is a regular house bowl, dinner plate, and a plastic figurine with a little spray paint on it!
This DIY Figurine Cake Dome would be super cute with a heart or piece of cake on top. Don't you?
I'd love to see what you all make so be sure to share!
Here's how to make your own-
Materials And Tools Needed To Make DIY Figurine Cake Dome
Dinner plate
House bowl — Preferably flat bottomed
E-6000 or super glue
Spray paint
Plastic figurine — Optional
Cookies — Not optional!
Try to use a plate that already matches the color scheme (which in this case is white). This way you don't have to paint it so that it still remains food and dishwasher safe.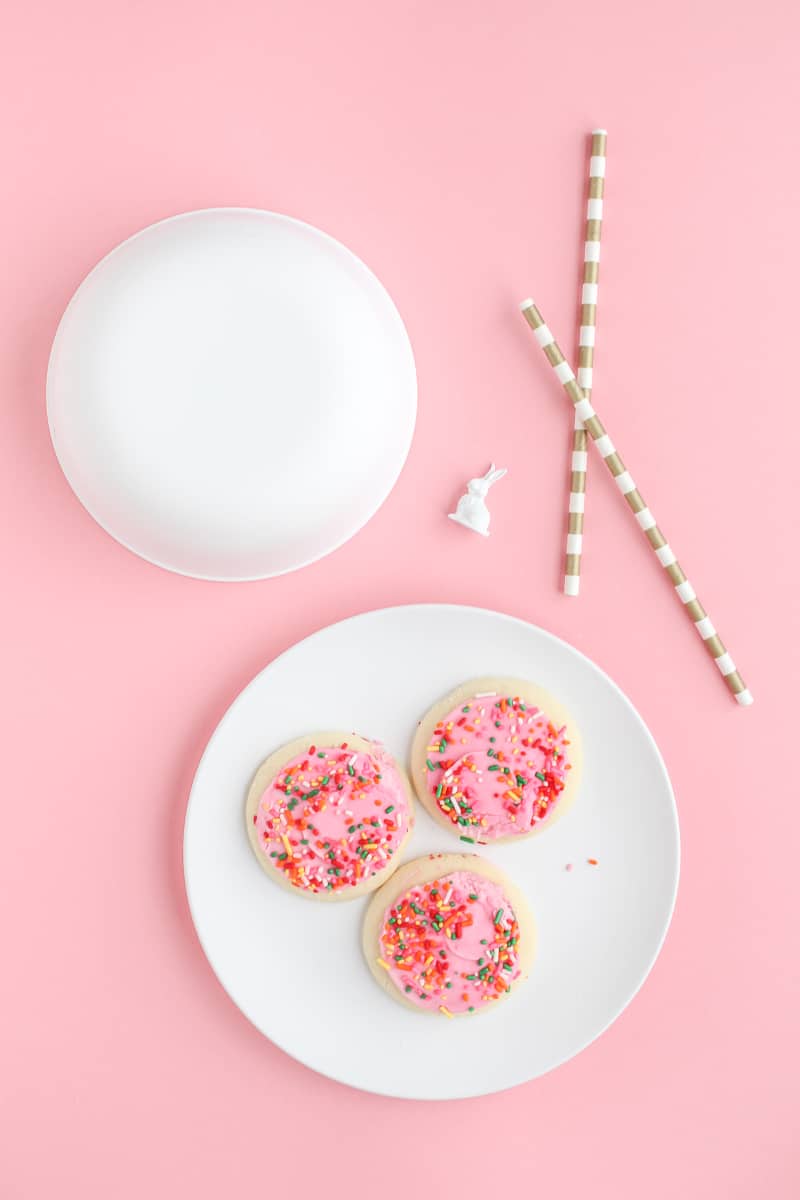 How To Make DIY Figurine Cake Dome
For the top dome, spray paint a regular house bowl the color of your choice.
Let it dry completely.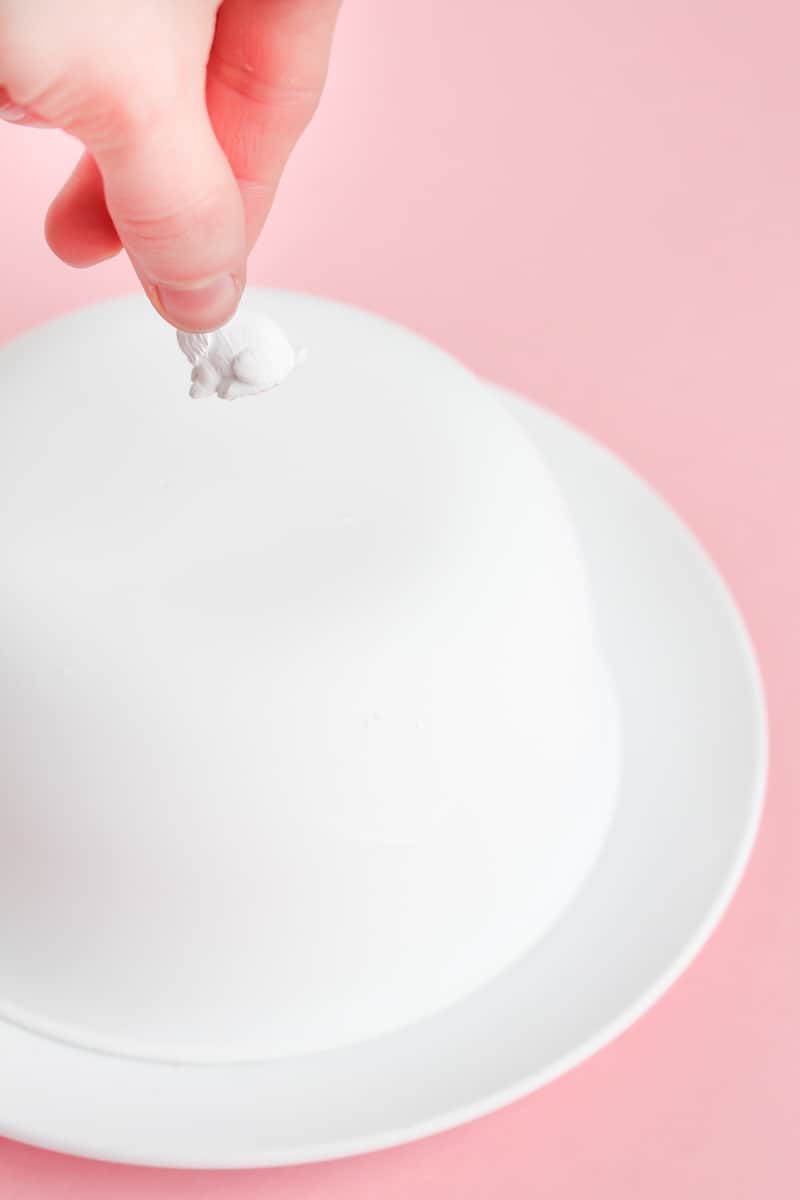 Next, glue your figurine to the top and let it set.
The top will now only be able to be wiped clean with a damp sanitizing rag. But the bottom can still be run through the dishwasher like normal.
Toss in a few cookies, tarts, or the dessert of your choice, and you're all set for a unique serving item for the holidays!