Who can really say no to a DIY Gilded Gemstone Popsicles? Get the food, craft, and DIY recipe here for the perfect summer treat.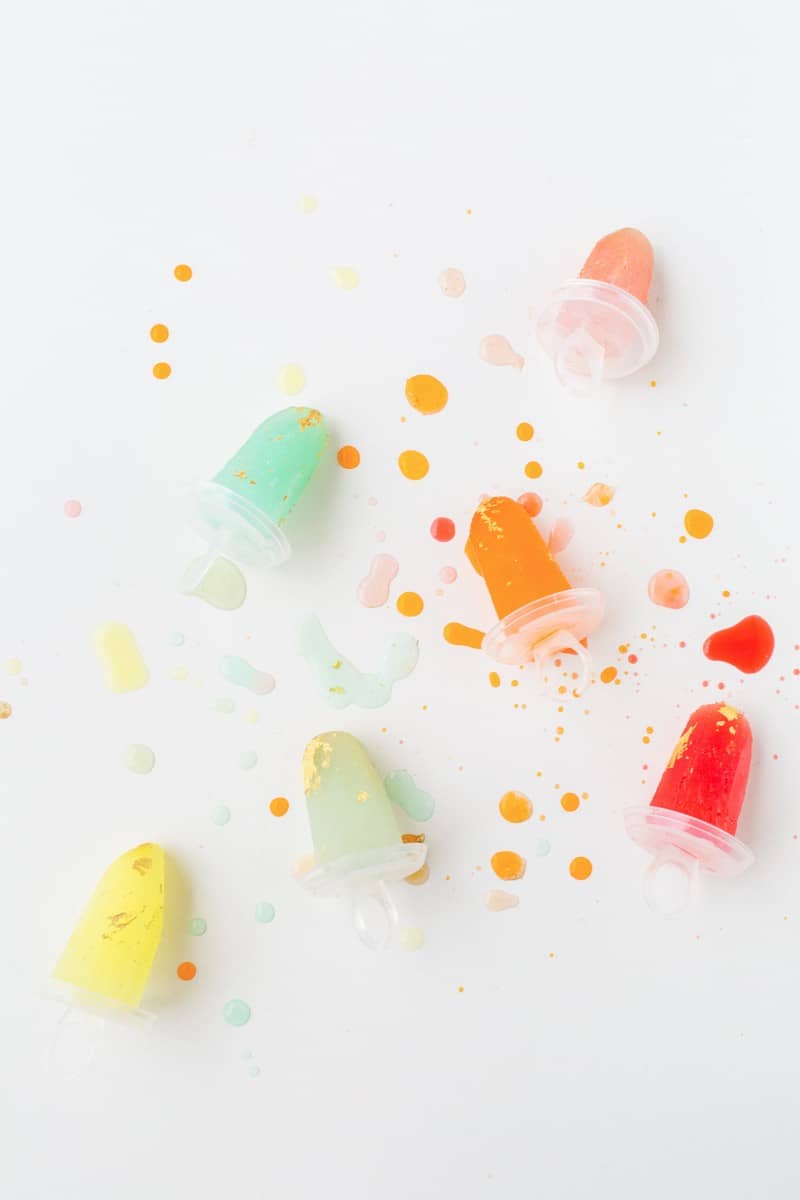 We realize that technically lemonade and Kool-Aid popsicles don't really go along with the ice cream theme that we've been having this week.
But they're gold and gemstone shaped so we're going to over look it.
Because who can really say no to a gilded gemstone popsicle?
Which brings us to next point, we had trouble with deciding whether or not this would be a recipe since it's edible, or a DIY since it's kind of crafty.
Decisions, you know?
We went with DIY. But I'd like to hear your thoughts.
(We sneakily tagged them in our food category too though). Maybe a food craft section is in order?
Did we mention these were also ring pop style?
Now all we need are our token side bang hair braid that our moms always made us wear and a good Tamagatchi (or twelve), and we'll be back in third grade business my friends!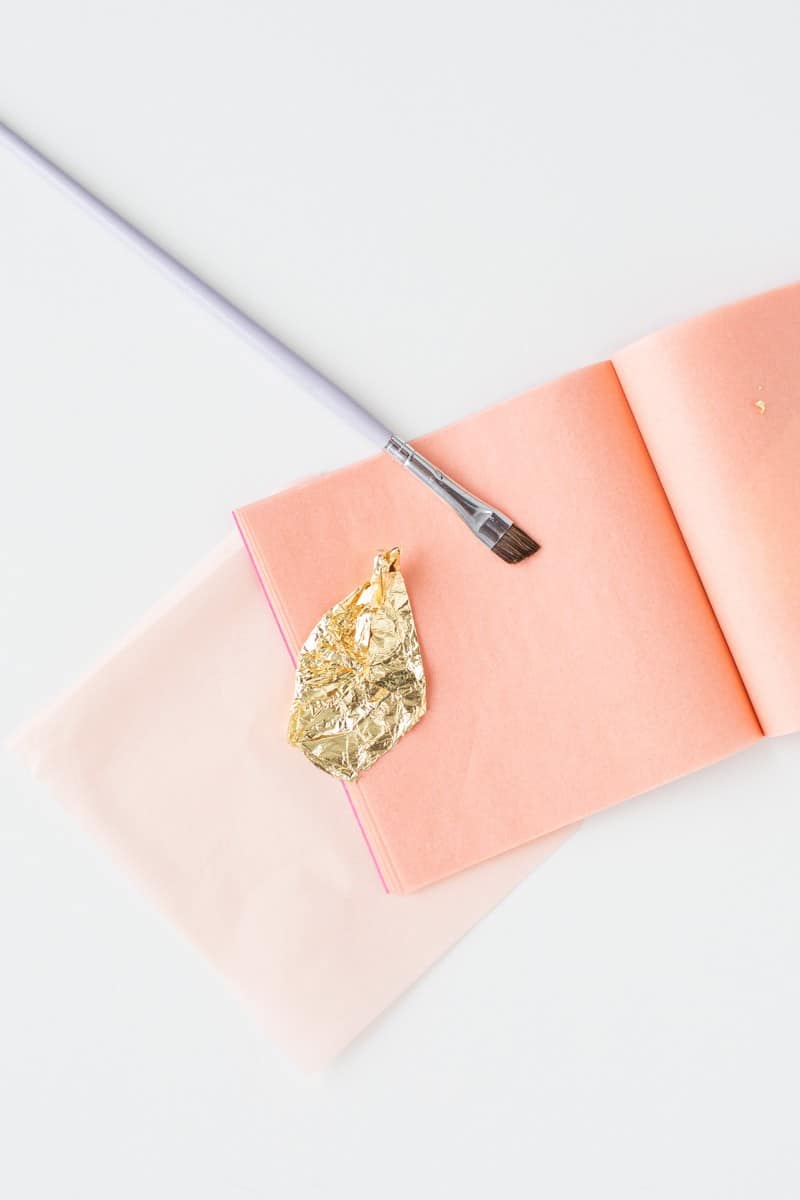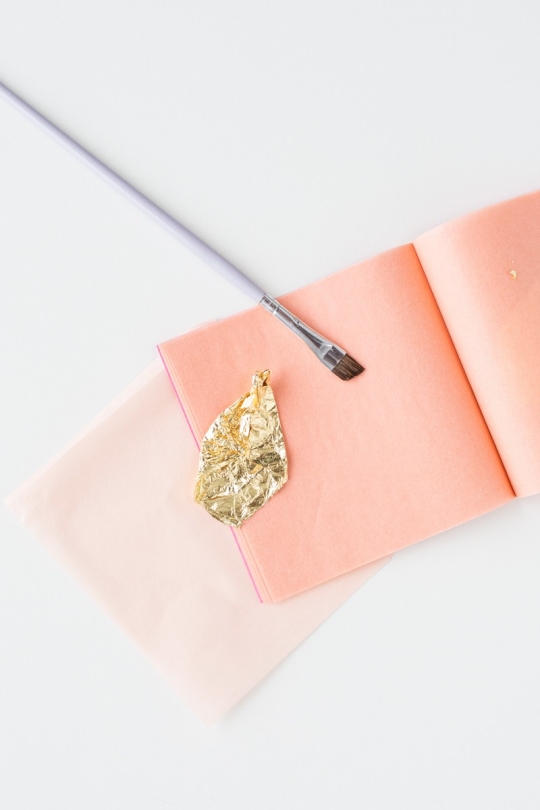 How to Use Edible Gold Leaf
In case you're wondering, are these popsicles actually made of gold?
Yes, indeed they are and all thanks to edible gold leaf. The ones we used in particular are made of genuine 23 karat gold.
We purchased them in a large pack since there are so many other cool things that you can do with edible gold.
We used them to make champagne jello shots, edible gold macarons, and more.
If you are using gold leaf for a food project, make sure to purchase one that specifically states that it is edible and safe for consumption.
Because there are gold leaf sheets sold for purely craft purposes.
Gold leaf sheets are really delicate so try to touch it as little as possible and always with clean hands.
It's really helpful to apply it with a fine thin brush, dedicated just for food. And remember that a little goes a long way.
It also helps to light wet the surface first with your brush before applying the gold leaf.
This way, the sheet will stick better. Simple syrup could also work.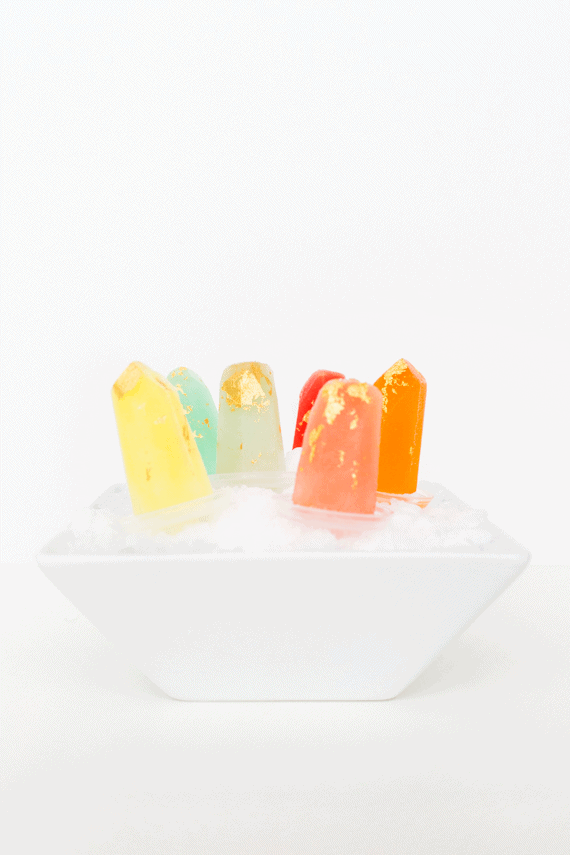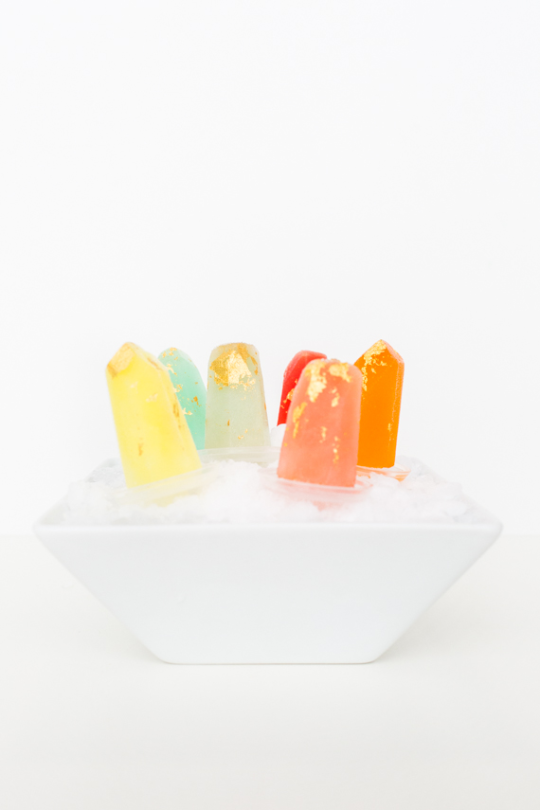 Materials and Tools Needed to Make DIY Gilded Gemstone Popsicles
Dedicated food brush — A regular paint brush that you only use for food to please those that are food safety die-hard
Lemonade, Kool-Aide or your own homemade popsicle recipe
Optional: Food coloring
Optional: Edible gold glitter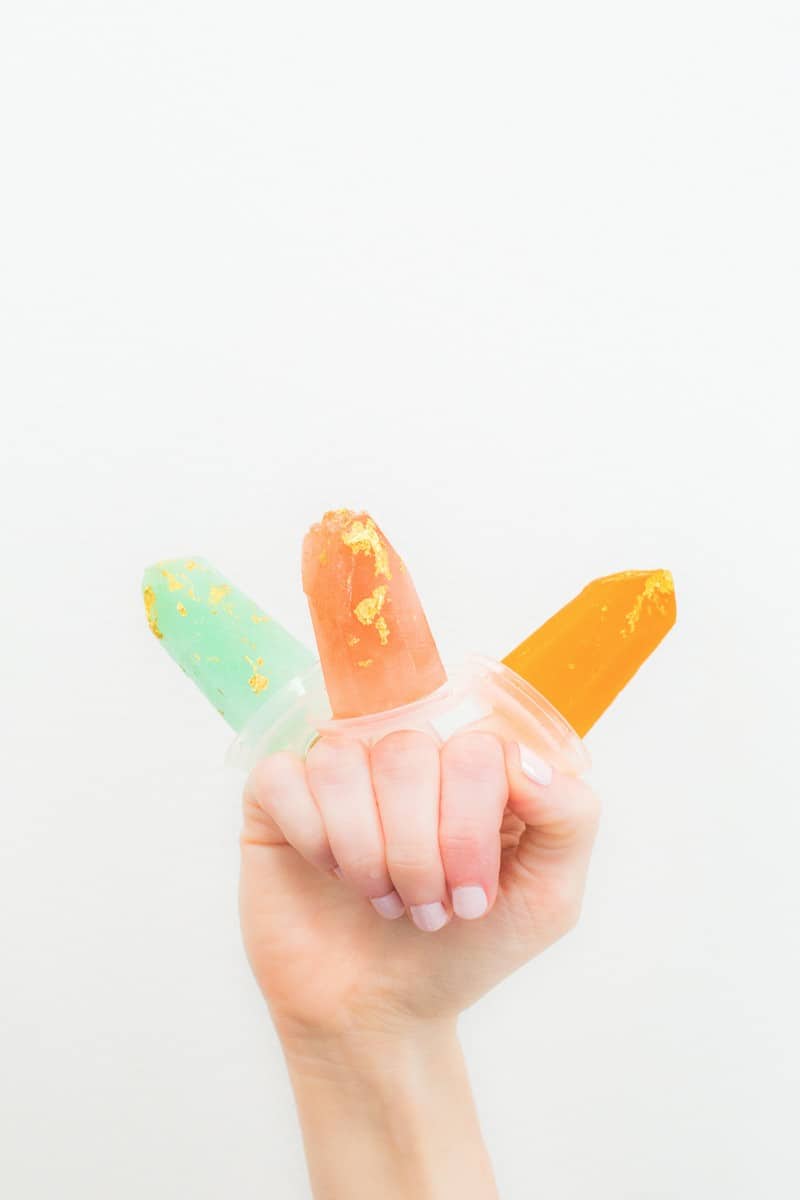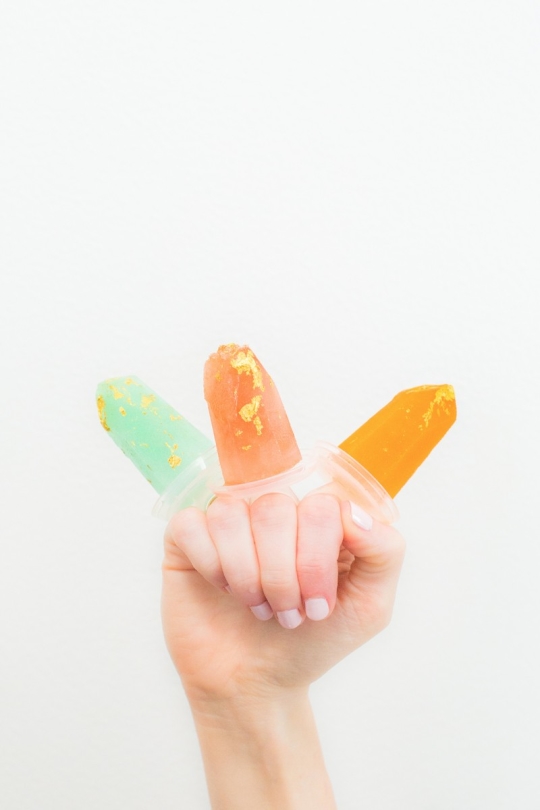 How to Make Homemade Popsicles
Obviously before you get to the point of making any DIY Gilded Gemstone Popsicles, you actually have to make popsicles.
The gemstone molds we bought came with a recipe book.
But we skipped the fancy ones and just made simple lemonade and Kool-Aid flavors.
Then, we added one or two drops of food coloring to the light lemonade flavored ones.
We also tried adding edible gold sprinkles to the mix on some of them to give them more texture.
And though it works, it also makes the popsicles fall a part a lot quicker so just keep that in mind!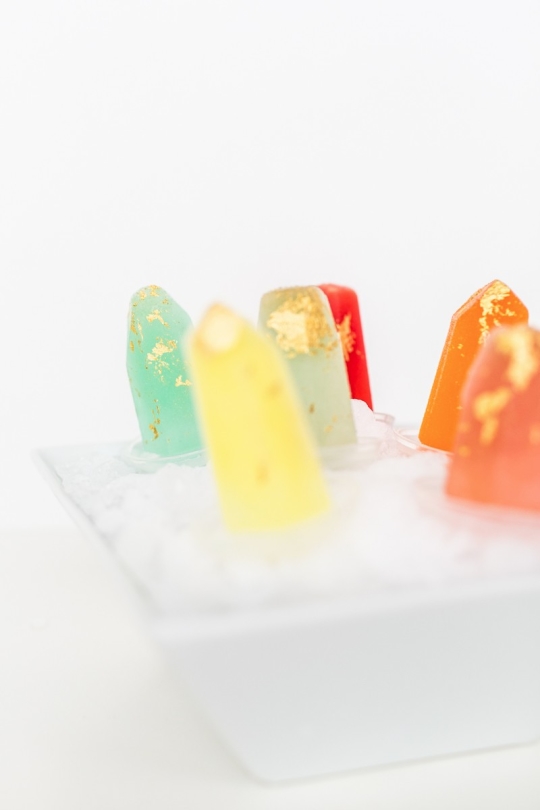 How to Make DIY Gilded Gemstone Popsicles
Once your popsicles are ready, use a dedicated food brush to brush on the edible gold leaf in small sections.
When you're done applying the gold to one popsicle, immediately place it back in the freezer until the rest are complete and ready to serve.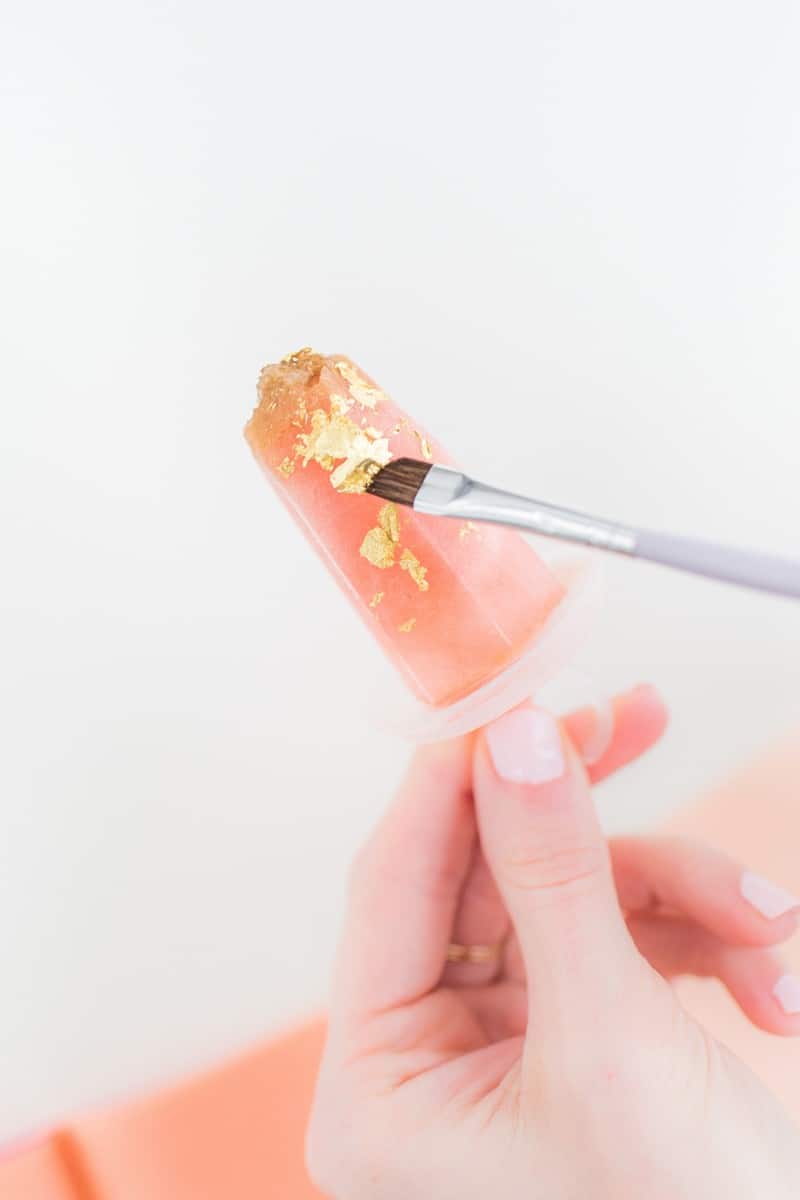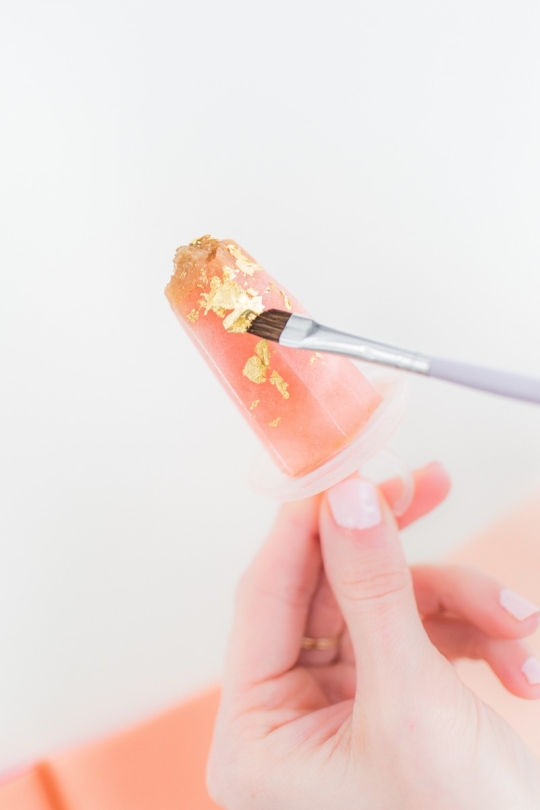 Be sure not to lay the pops flat on their sides when you put them back in the freezer.
Either put them back in the molds or store them upright in a bowl of crushed iced so that they keep their shape.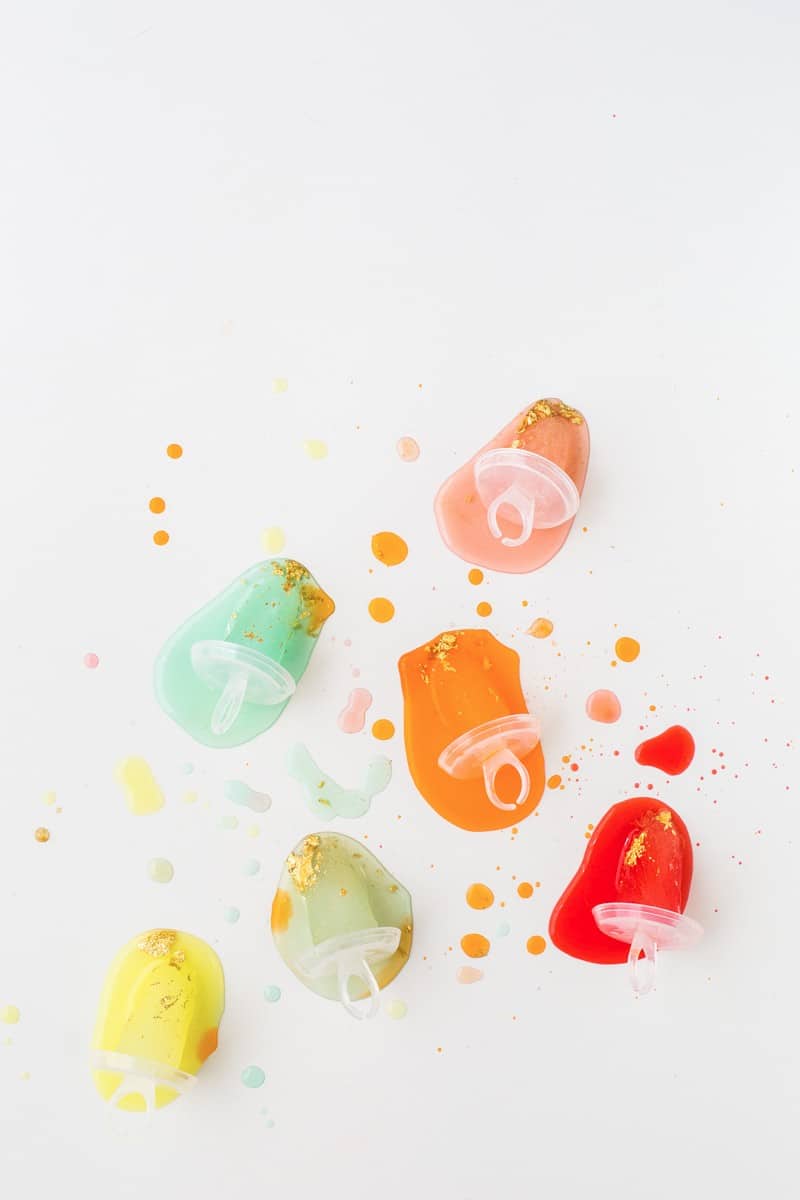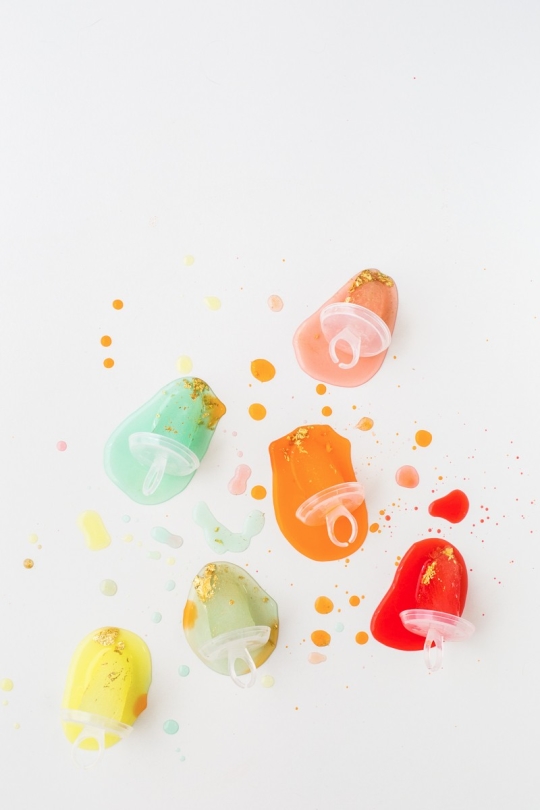 Serving Your Popsicles
As with all frozen treats, its best to serve them immediately after taking them out of the fridge.
However, these beautiful desserts were originally meant for a party.
And we learned that the hard way on how not to serve them after a gemstone pop casualty or two got crushed.
But now that we've realized that a bed of ice is for more than just oysters, we may never go back to serving popsicles from plastic wrap again.
If you do have some popsicle casualties that lose its shape, definitely use the crushed ice to serve your other popsicles on.
We think it looks super awesome on ice!
This is a delicate DIY so we recommend making extras.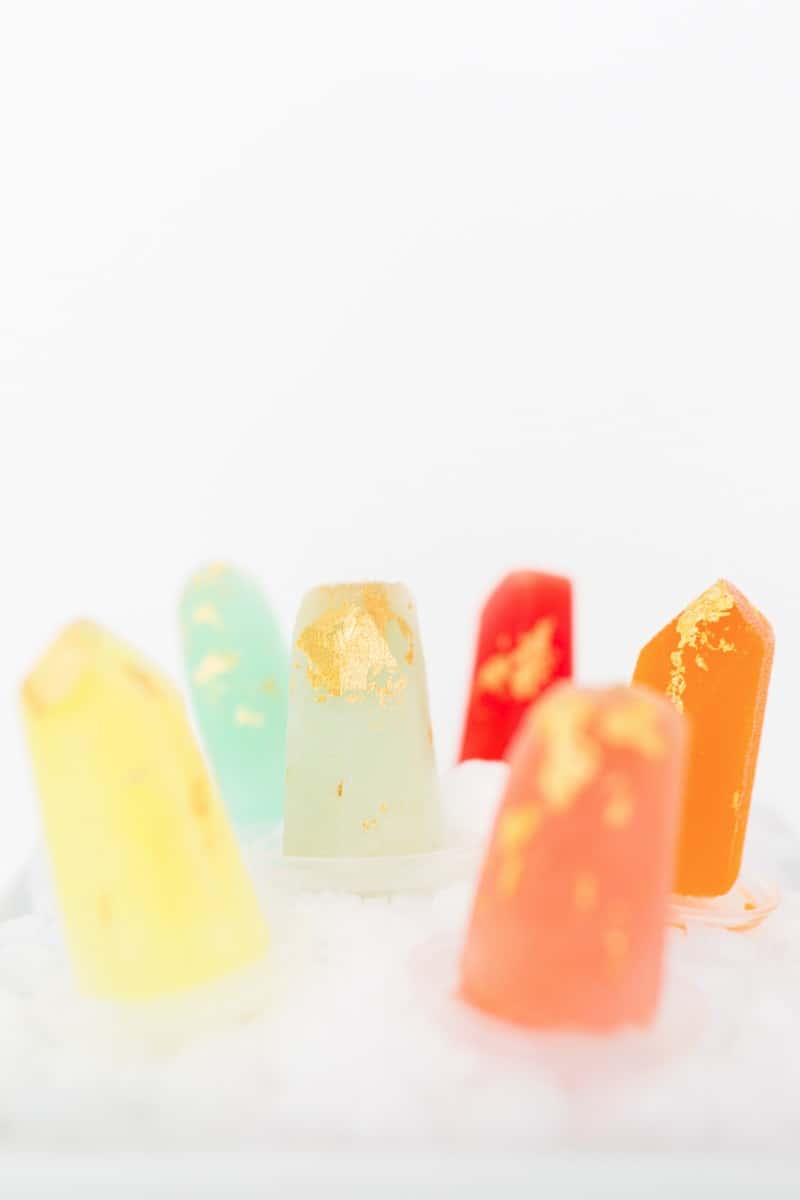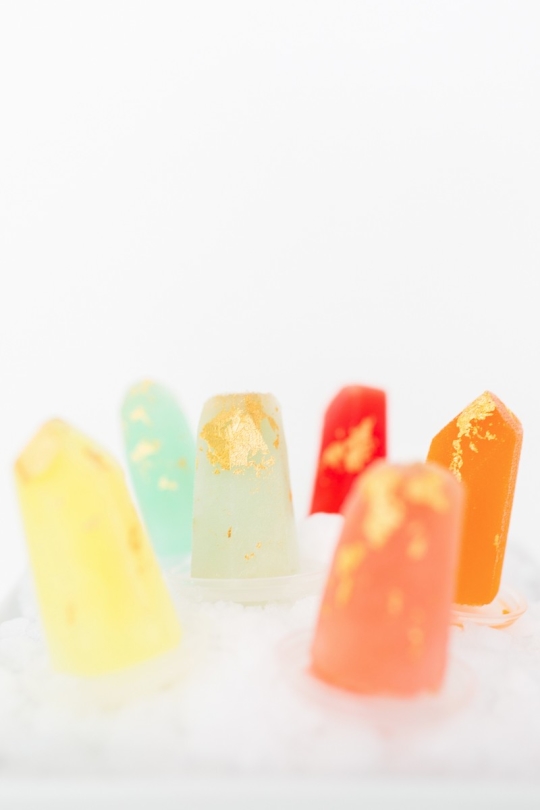 And lastly, they're even pretty when they melt.
We swear we might actually get one of the thousand melting popsicle photos we took printed. We love the way it looks!