Showing you how to make a DIY Modern Potted Flower Cake. It's a pretty bouquet that's edible (well… the pot at least)!
There are two reasons I really love Easter. The first being that you can make really intricate desserts and people love it more than they judge you.
It must be something about not having to decorate the entire house that makes people more easily entertained by sugar.
Hence my making this DIY modern potted flower cake, that I think you're going to love!
My second favorite thing is picking out an outfit. Not that I shy away from frilly things with a touch of pastel any other time of the year, but I like to think we all really shine at Easter.
Add Maison Jules with a little baking action, and you've got yourself a sure-fire Easter style hit.
I'm not going to lie, I absolutely picked out my pink bow top and white lace skirt (so in love with this one, too!) specifically to match the studio kitchen for this post.
I mean, every great hostess should match their creations, am I right?!
Now for some serious cake art —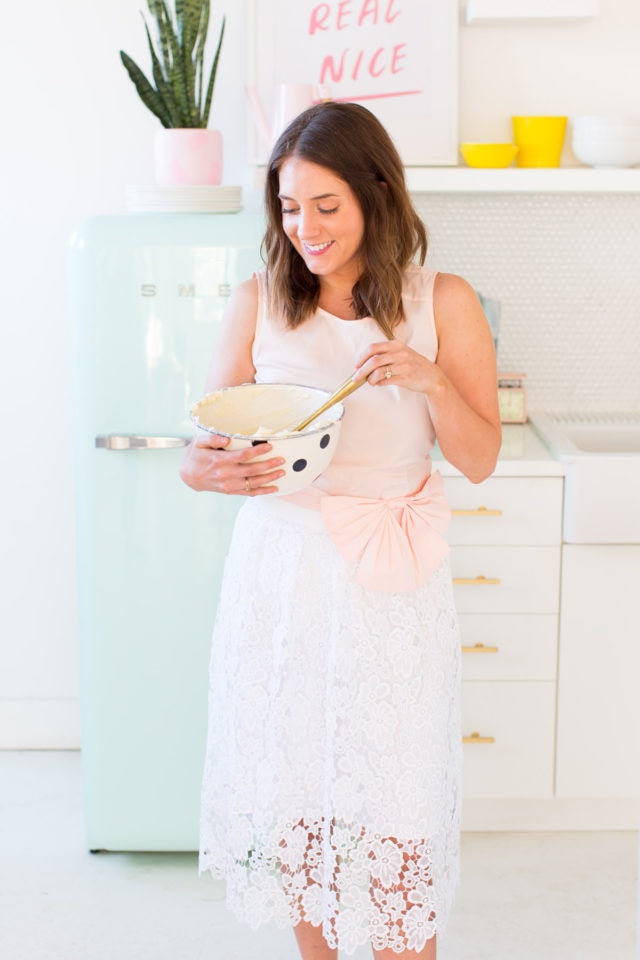 Ingredients and Tools Needed to Make a DIY Potted Plant Cake
The best part is that you can use whatever flavored cake or icing you'd like to recreate this DIY potted plant cake. Or you can cheat like I did and buy pre-made cake rounds. Whatever floats your boat!
Your favorite icing recipe
Your favorite cake recipe — Try a classic strawberry cake recipe or a raspberry cake recipe.
Almond extract (or your choice of 100% pure extract)
Thinsters cookies
Knife
Food dedicated paint brush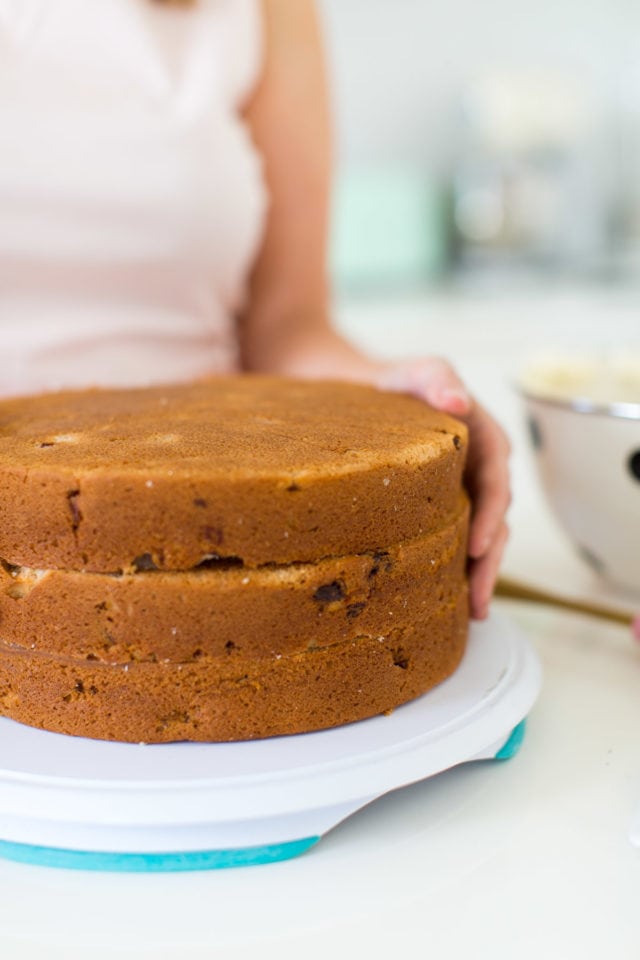 How to Make a DIY Potted Plant Cake
1 — When it comes to making the "planter" from the cake, use a knife to mark a hexagon shape on the top layer.
And then, slowly start to cut away the cake once you have the perfect shape.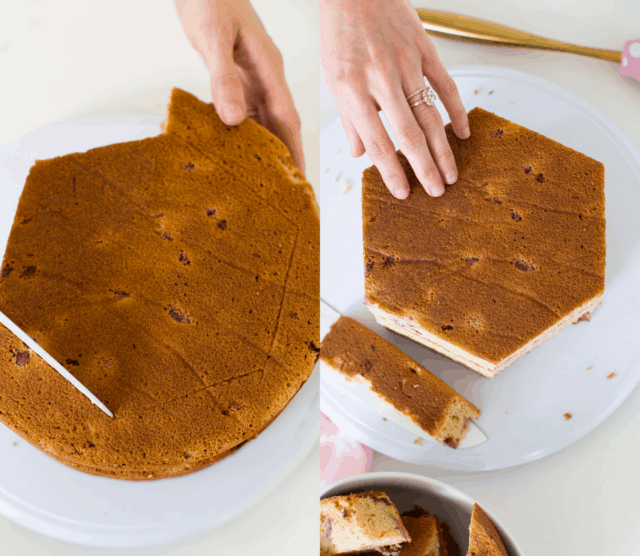 2 — Next, comes the icing.
While you could use fondant to make this cake shape even more impressive, I personally avoid it because I absolutely hate eating fondant.
Instead, I used vanilla bean buttercream to ice the hexagon shape.
Then, let it cool in the fridge for about 20 minutes. Use non-imprinted paper towels to get the icing nice and smooth by rubbing the heat of your hands gently across the icing for the perfect finish.
3 — To paint the gold on, I used edible gold dust and a bit of almond extract to create an edible paint to paint on with a food dedicated paint brush.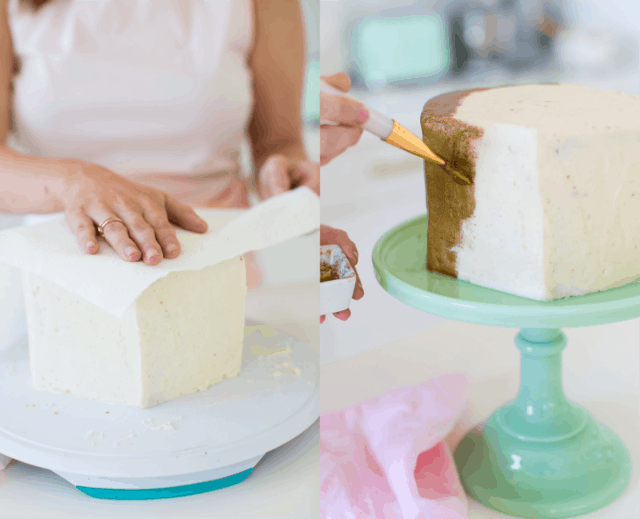 4 — Once the paint is dry, stick in the crepe paper flowers.
I toyed with the idea of using real flowers, but decided to go the crepe paper route because a) they hold up really well to make your cake in advance, and b) they're all food safe stems!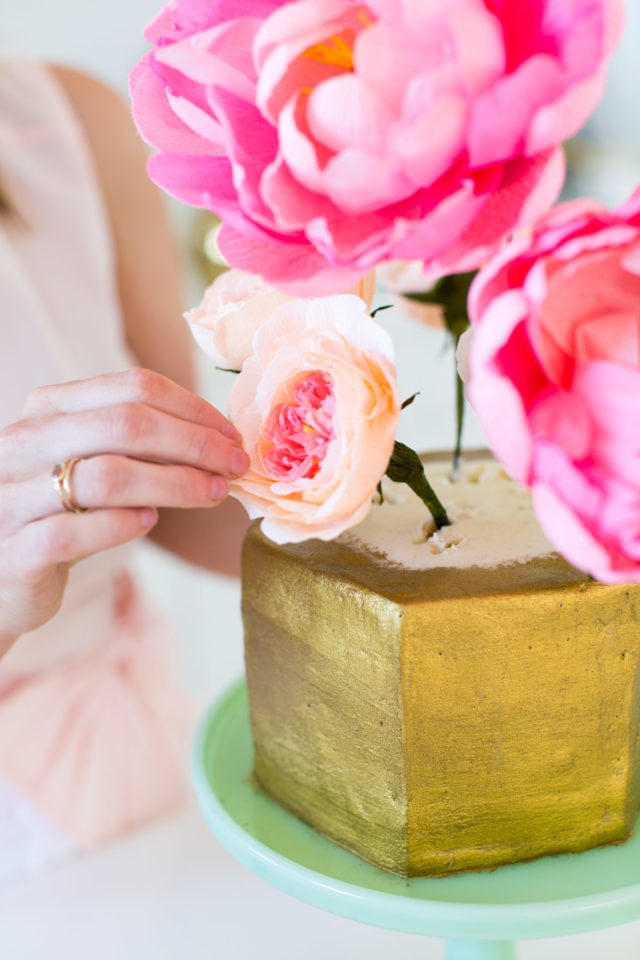 5 — It took me a few stabs to get the placement just right, but once they were in place, I used crushed up thinster's chocolate cookies as "soil".
6 — Lastly, I stuck in a few sprigs of crepe paper greenery and that was it.
If you didn't know it, you might never even guess it was cake! Unless you're standing close enough to smell the enormous amounts of sugar, in which case you'd definitely know.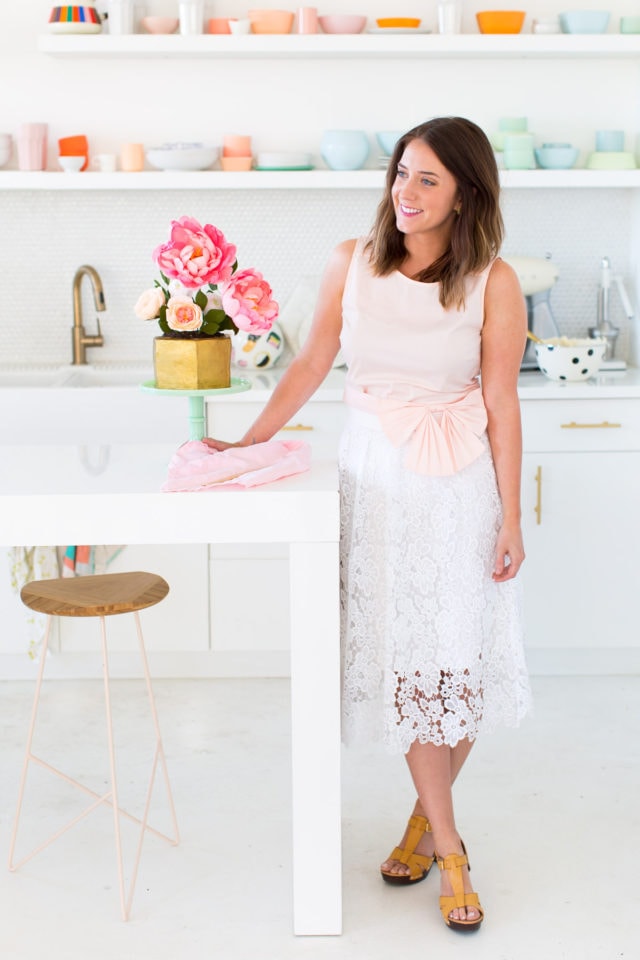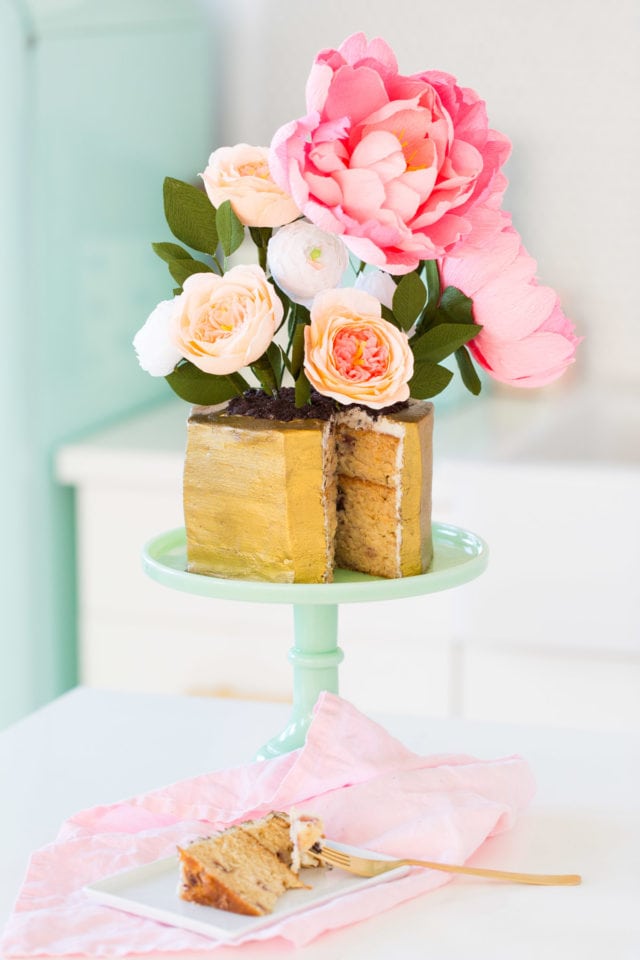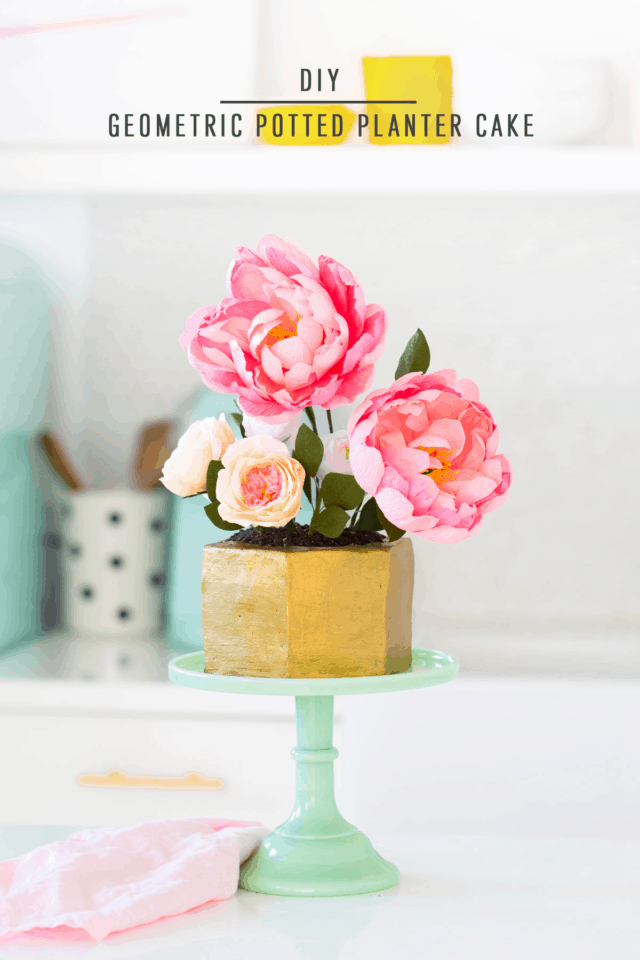 What do you think?! Pretty cute for the perfect Spring/Easter combo I'd say! Clearly, I'm biased here. Be sure to tag me in your photos if you recreate the whole look…or just in candy photos in general. All of the above are welcomed.