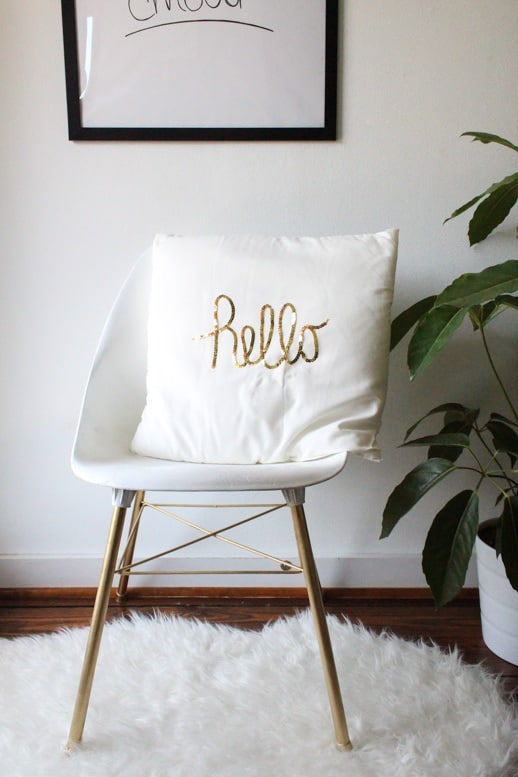 A big thank you to everyone that attended the first Thursday of the 5 weeks of Ikea DIY Events, it was a blast! Free cookies, crafts, and (my) cheesy jokes, what more could you really ask for?
The whole night was based around mixing matching patterns and comfort to come up with the perfect bedding for you style and sleep habits. Everyone got to make and take home a few goodies along with their own throw pillow that they decorated, and this DIY sequined hello pillow was one of my examples of how they could dress theirs up. Here's how–
Materials:
4ft of sequin ribbon (enough for a five letter word)
Tacky glue
Scissors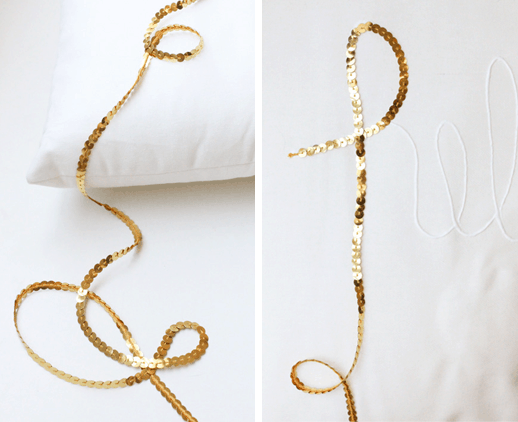 All you have to do to is spell out the word on the pillow with tacky glue, and then lay the sequin ribbon gently overtop. You can use scissors to cut the ribbon on certain letters so that there isn't too much overlap, just make sure to glue the sequin on the end down really well so that it doesn't unravel over time.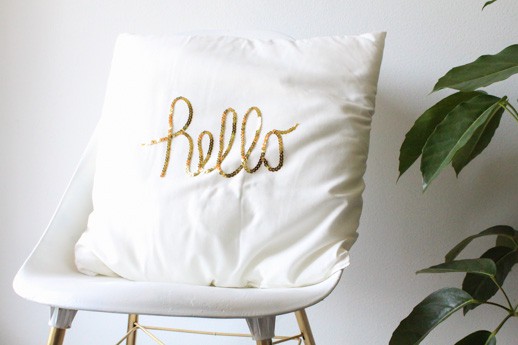 Now, you'll have to carefully hand wash this pillow when necessary, but it's totally worth it for the cute factor!
Here are a few photos from the night!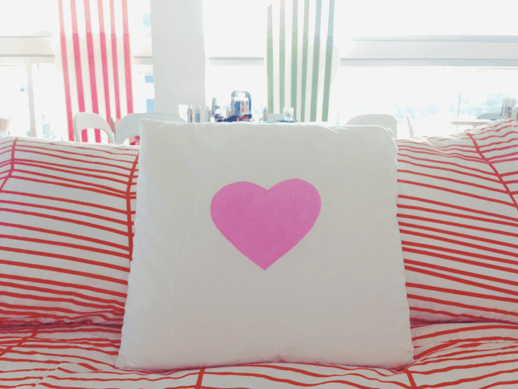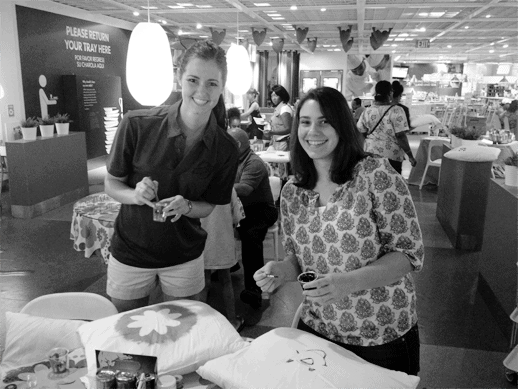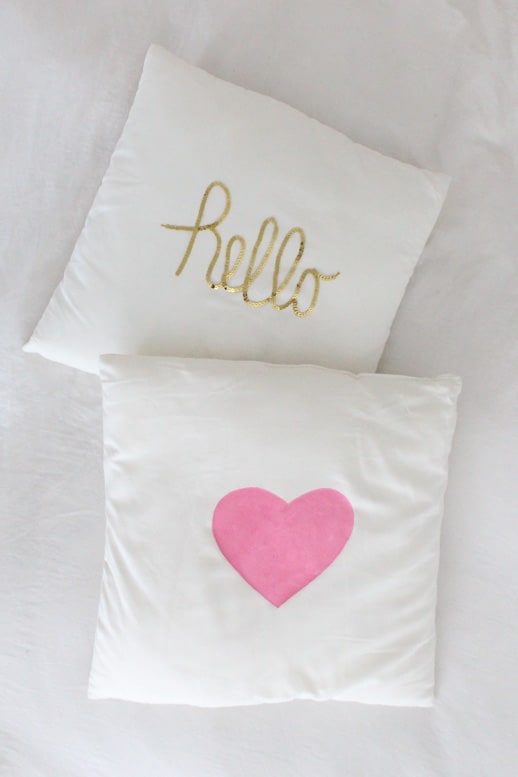 Be sure to join us again this Thursday at 7pm at Ikea Houston to make noticeboards for back to school!