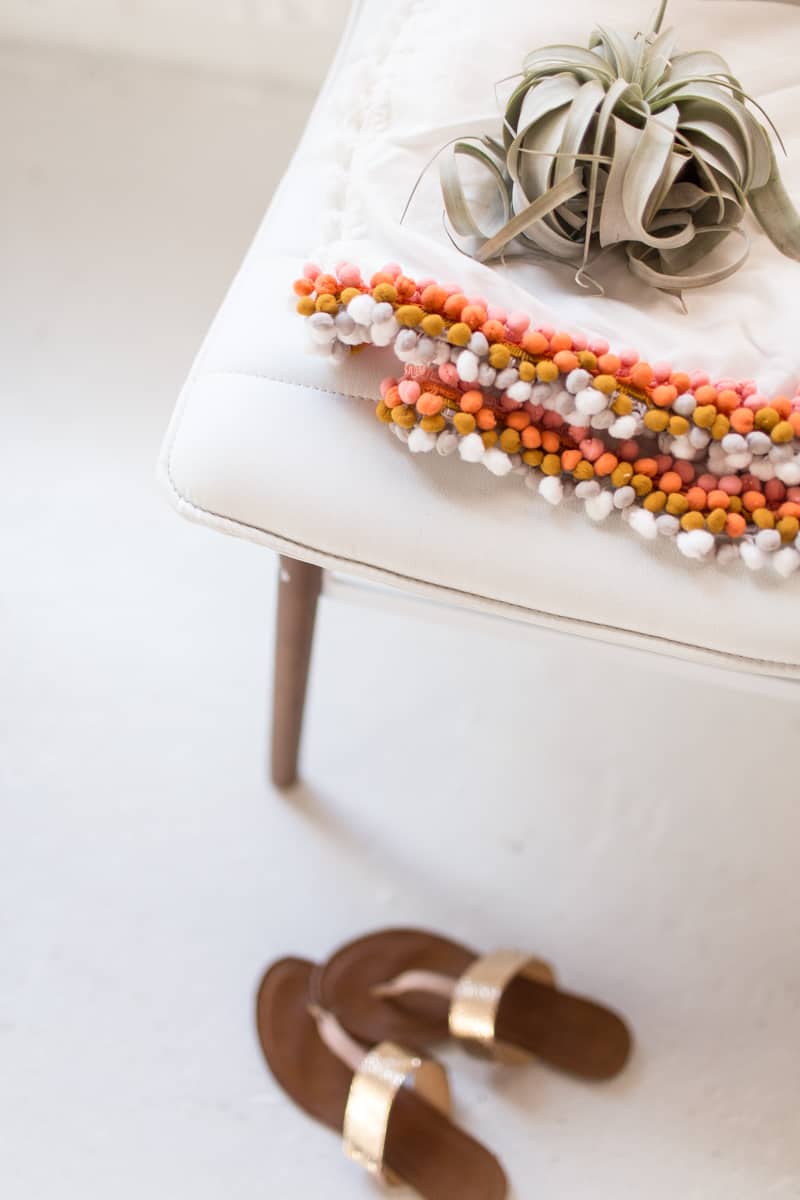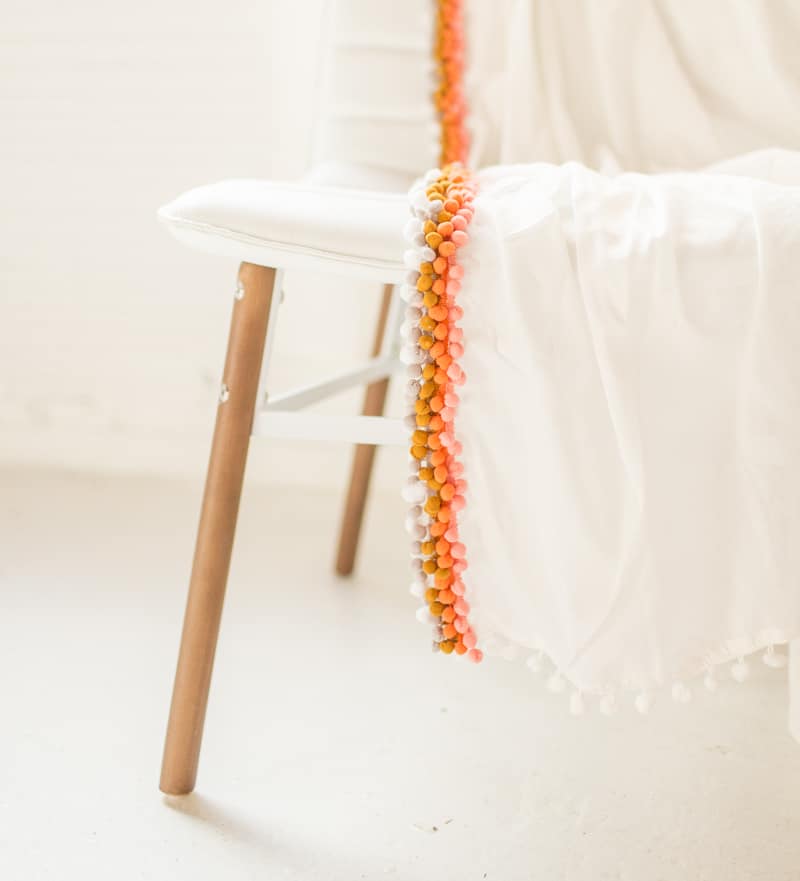 I'm all for a quick throw you can toss in your bag for nights on the beach, evening gatherings with friends, awkward flights next to someone you hope doesn't talk to you for four hours nonstop (was that too honest?), and even just to add a touch of summer color to the living room. This lightweight DIY summer pom pom throw is just what you need for all of the above, and it's super inexpensive to make.
I've pretty much been sticking with white, golds, and a few natural woods with spots of color here and there for the studio, plus it just happens that pom poms also closely resemble polka dots. Basically I'm just winning left and right with this little project, but I solemnly swear to limit my amount of mid work day naps..
P.s.- how awesome are the white leather desk chairs Wayfair provided for the studio? I can't wait to show you the finished tour!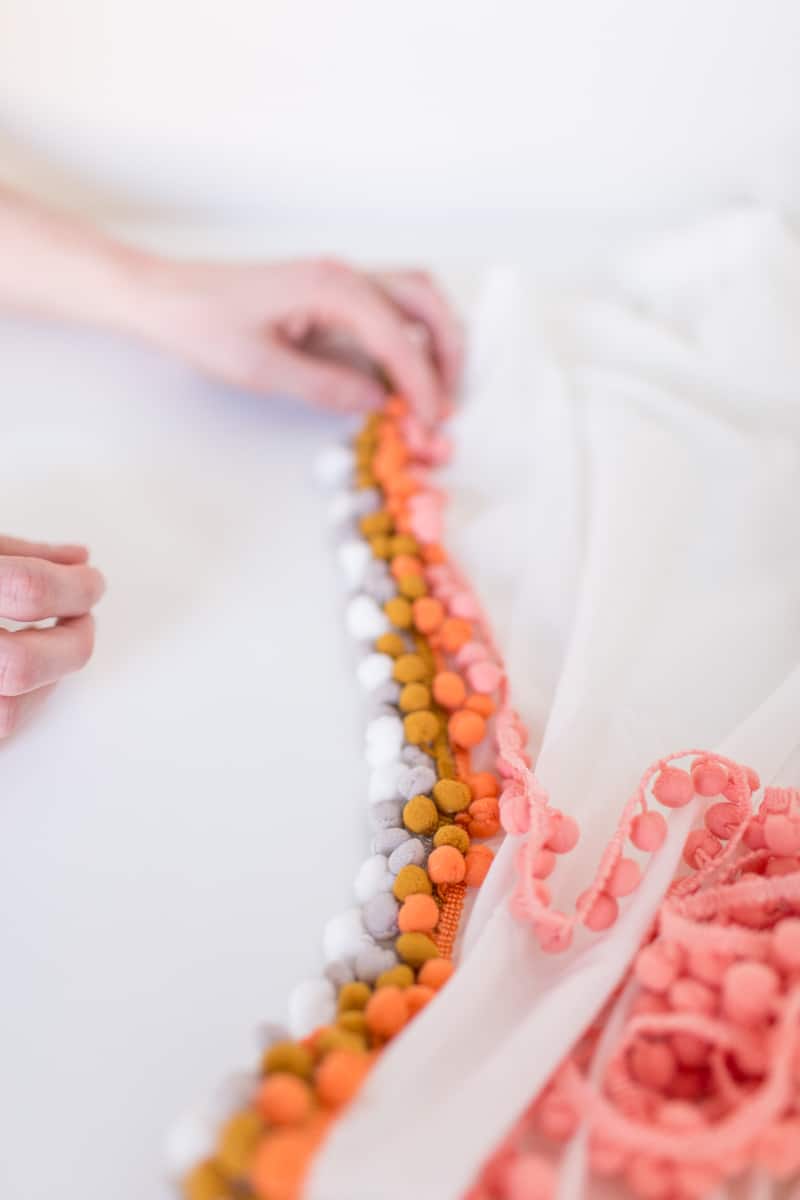 Begin by gluing one strip of trim along the edge of your placemat with either hot glue or fabric glue, adhering just a few inches at a time and them pressing firmly in place.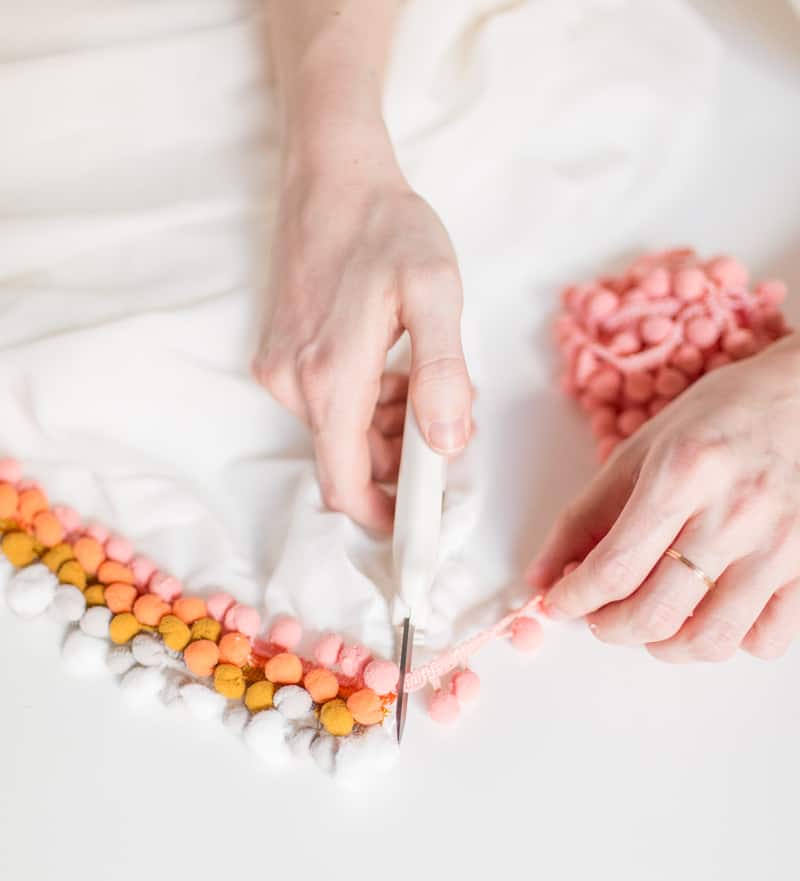 To make the next row, repeat the process and overlay the second layer of trim just over the first to make sure the poms are tightly placed together. Repeat for all of the rows you'd like to include.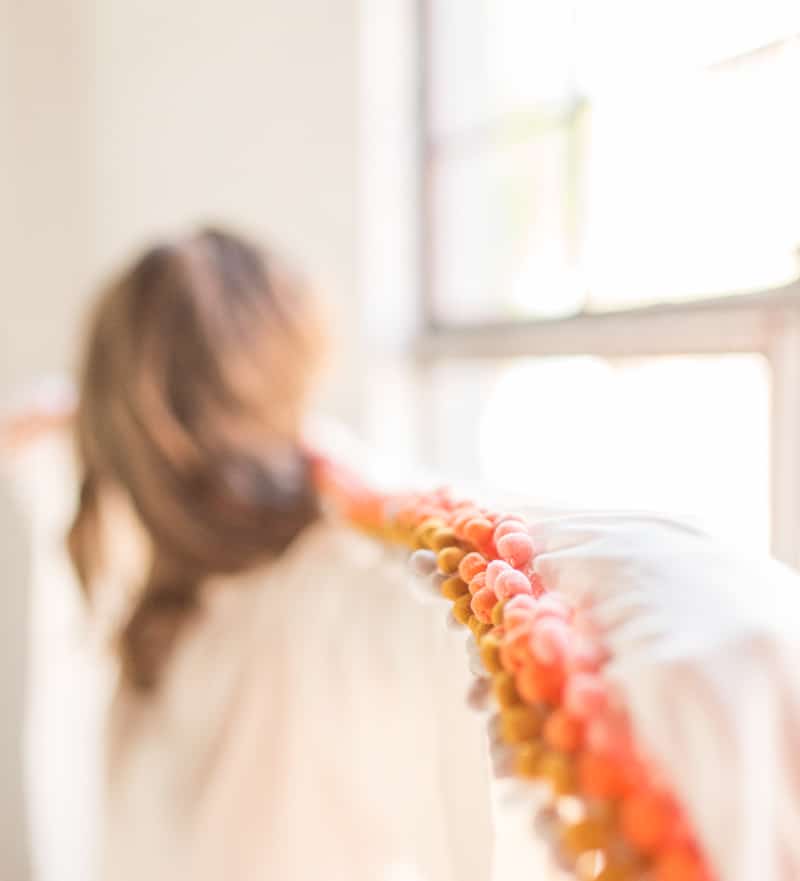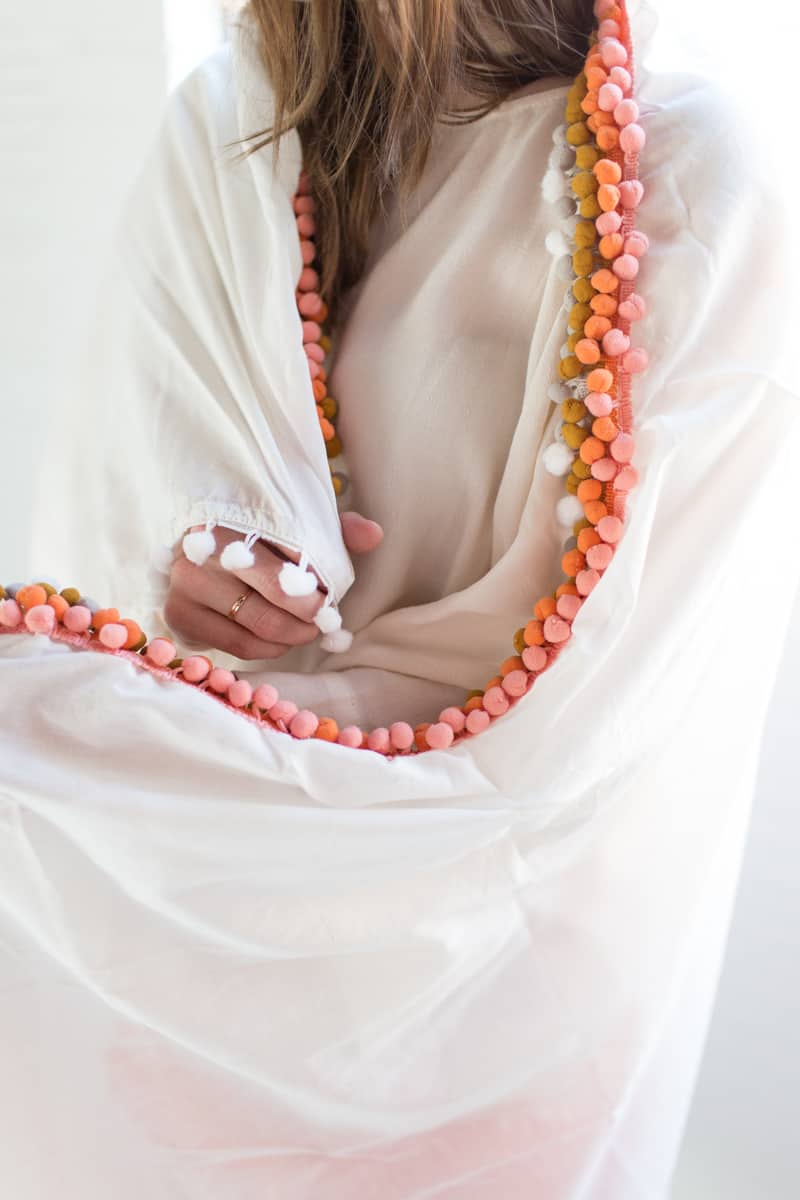 photos by Jared Smith