Looking for the perfect Easter gifts? We've got you covered with a roundup of cute, thoughtful, and inexpensive presents to give this holiday!
Instead of the usual jellybeans and chocolate bunnies, overdose on gifts this year instead of sugar!
We rounded up 30 fabulous gifts for this upcoming Easter. So whether you're shopping for little ones or adults, we have you covered.
From bath bombs, books, wine accessories, and even a holiday dessert, pick one or many of these festive presents for all ages.
Amazing Easter Gift Ideas for Anyone
1 — Easter Embroidery Kit for Beginners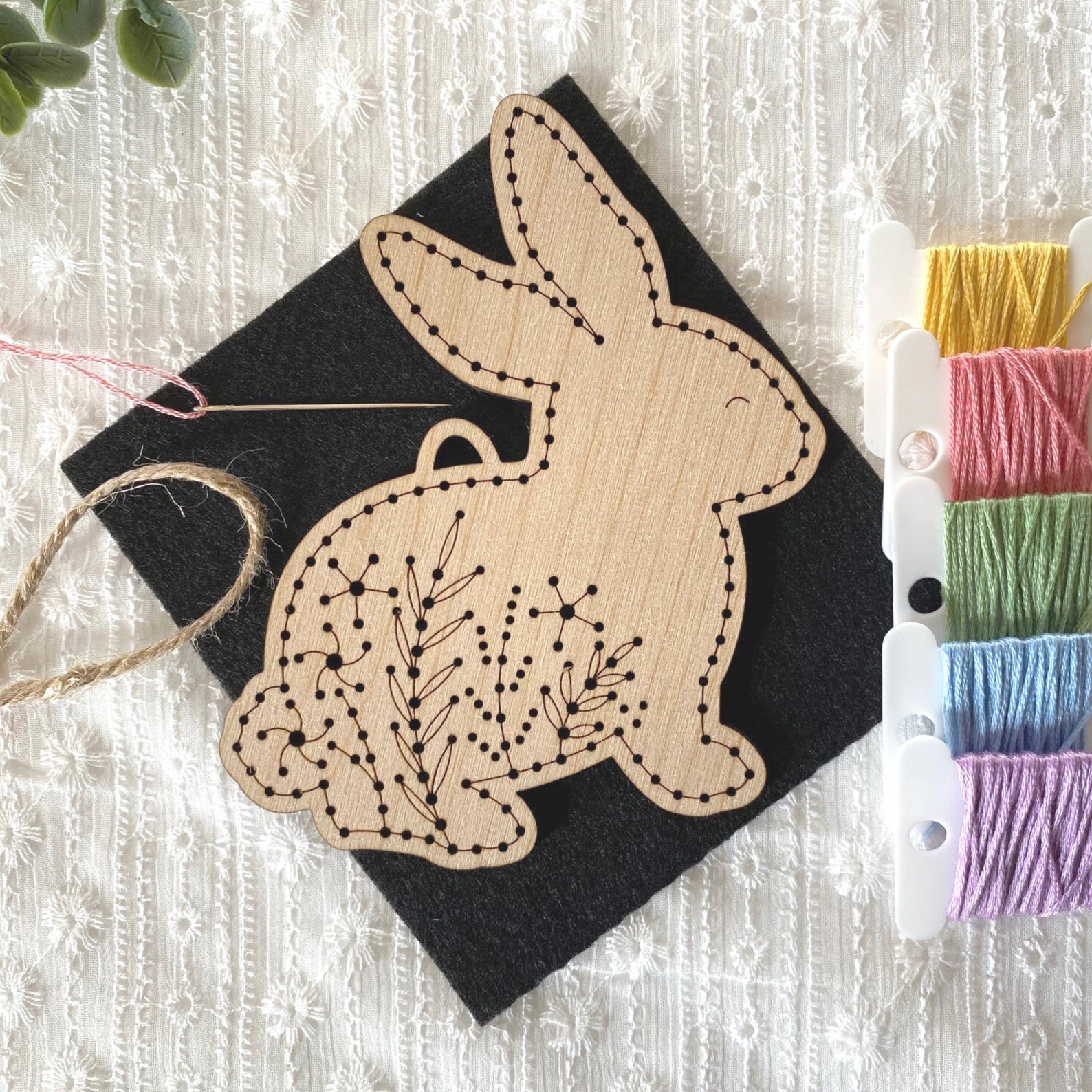 This DIY Easter Wood Embroidery Kit features everything a beginner needs to complete their own handmade embroidered craft.
Gift this kit for a fun project, or embroidery the items yourself first and affix it to an Easter basket. You can even personalize it with your recipient's name.
2 — Easter Egg Cheesecake
Looking for a hostess gift to bring to Easter brunch? This festive Easter Egg Cheesecake is perfect for any Cadbury candy egg lover. Serve it at any gathering, and it is bound to be a holiday favorite!
3 — Personalized Care Package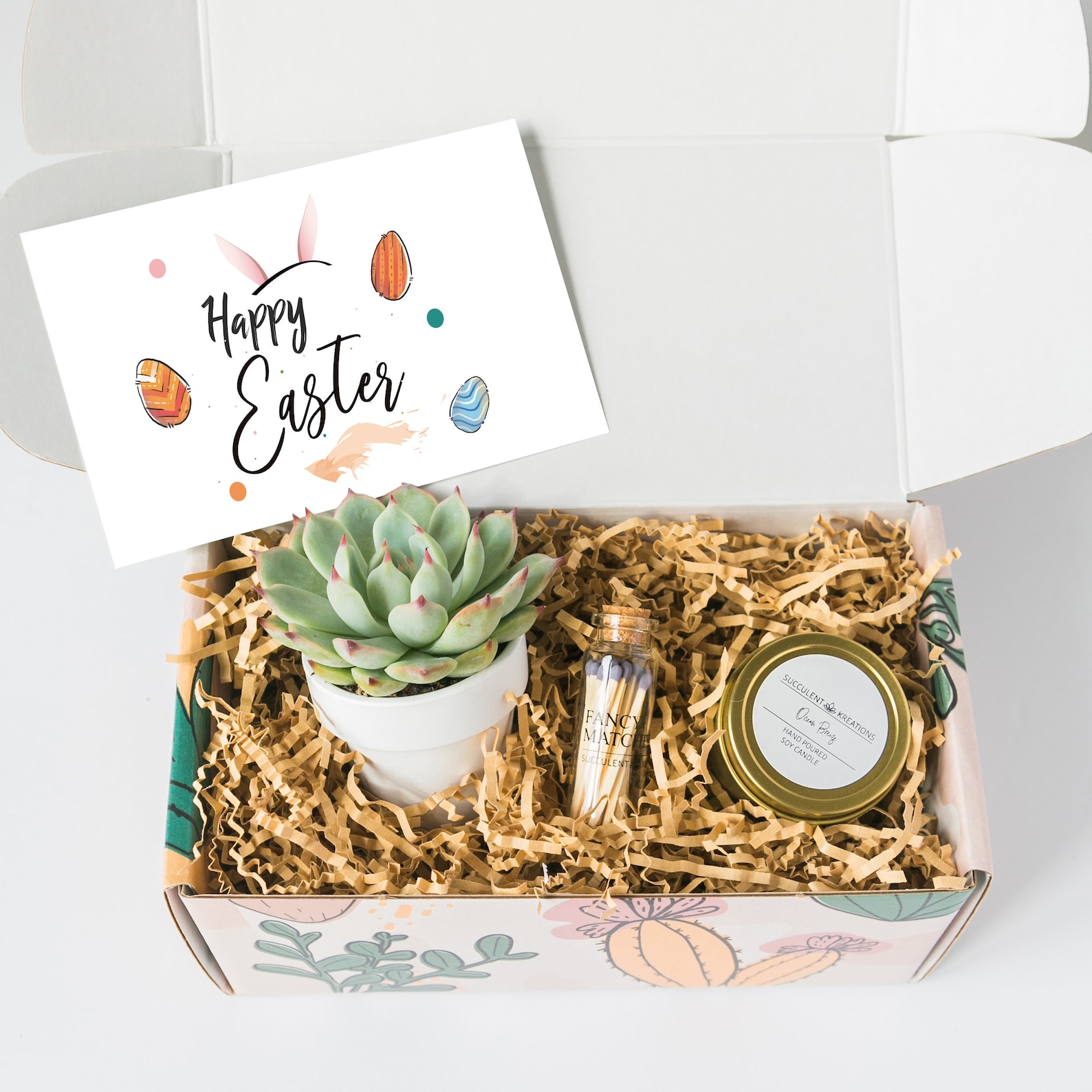 For your loved ones who can't spend Easter with them, send them a Personalized Care Package.
Each gift box features a live succulent scent candle, colorful matches in a jar, and a beautiful greeting card with a personalized message from you. You can even add on lip balm, soaps, chocolates, and more.
4 — Spiked Peeps
Even adults can have fun on Easter with this Spiked Peeps recipe that's a boozy twist on the classic candy.
These can even be a hostess gift if they need some help relaxing after the party! Or bag them up and place them inside a unique adult Easter basket.
5 — Touch and Feel Book
Pat the Bunny is a timeless touch-and-feel book and is the perfect gift for little ones on Easter. This bestseller is perfect for babies and toddlers with its sensory-filled pages.
6 — KidKraft Cookware Set
If your little ones are anything like ours, then they probably also love to pretend to cook. This 27 piece Cookware Set is cute and made of durable plastic to last forever!
7 — Bunny Ring Holder
Easter is all things bunny, which makes this Bunny Ring Holder the perfect Easter gift for older kids and adults.
8 — Find and Match Eggs
Have fun and learn shapes simultaneously with this Find and Match Egg Set. They even come with a fun yellow carton for storing!
And though it's a toy, it's educational for teaching kids about shapes and colors.
9 — Bunny Jumpsuit
Imagine how cute your favorite little one would look in this Bunny Jumpsuit! Choose from different styles and colors to make sure it is the perfect gift for a newborn or toddler.
10 — Funny Easter Shirt
The jokester in your life will get a kick out of this Funny Easter Shirt, especially if they're looking for Easter shirt ideas.
11 — Bunny Jack-in-the-Box
A classic toy from a classic storybook, the Guess How Much I Love You Jack-in-the-the-Box is an interactive toy that is bound to light up your little one's face.
12 — Bath Bomb Gift Set
Older kids and adults will love this luxurious Bath Bomb Gift Set. They're handmade out of all-natural ingredients and even aim to moisturize your skin!
13 — Egg Sidewalk Chalk
Chalk will occupy little ones for hours outdoors. These fun Egg Shaped Sidewalk Chalks are the perfect present inside a basket or set up as an egg hunt activity.
14 — Plush Carrot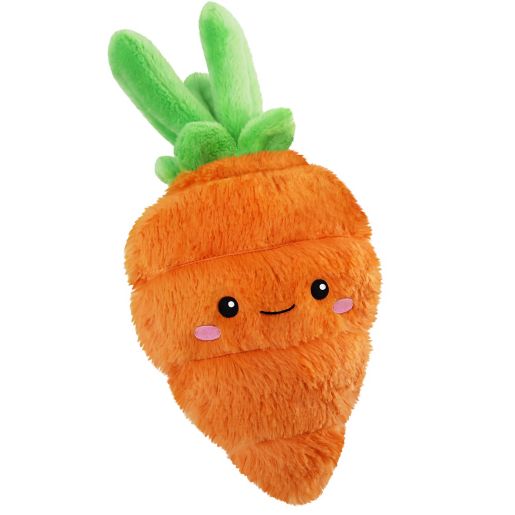 The Easter Bunny loves carrots, and so will your little one. This Plush Carrot is an adorable stuffed toy that will bring out all the giggles and cuddles.
15 — Bunny Earrings
You can never go wrong when gifting jewelry! These Bunny Stud Earrings are an easy gift for any age.
Don't miss out on the chance to shine bright like a diamond with these adorable bunny earrings!
16 — Rabbit Adult Coloring Book
Give the gift of relaxation and stress relief with a Rabbit Adult Coloring Book. There are 50+ detailed pages of illustrations for lots of creativity.
17 — Bunny Face Masks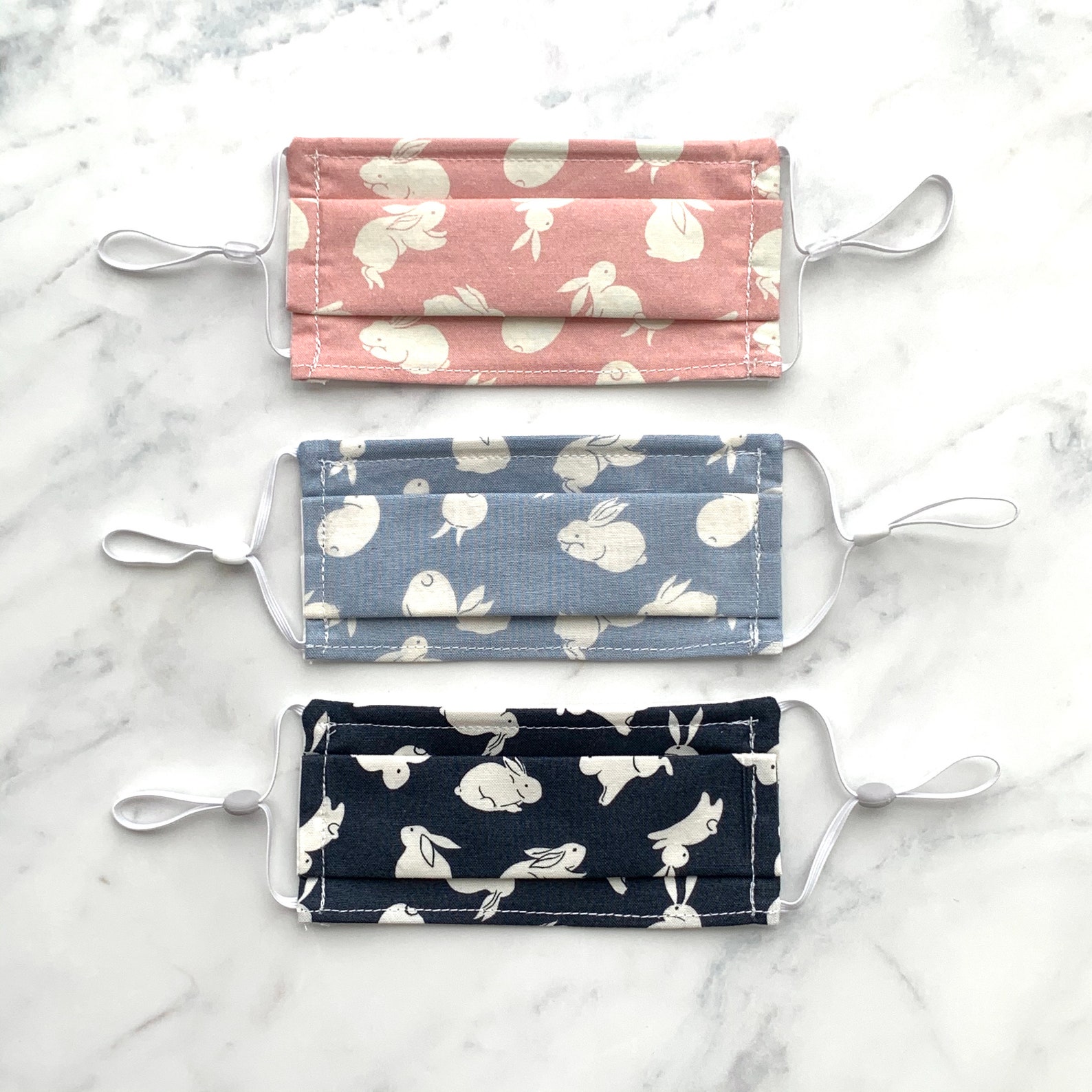 Be safe and fashionable this Easter with Bunny Face Masks. They even feature a filter pocket and a nose wire for comfort.
18 — Easter Bunny Wine Labels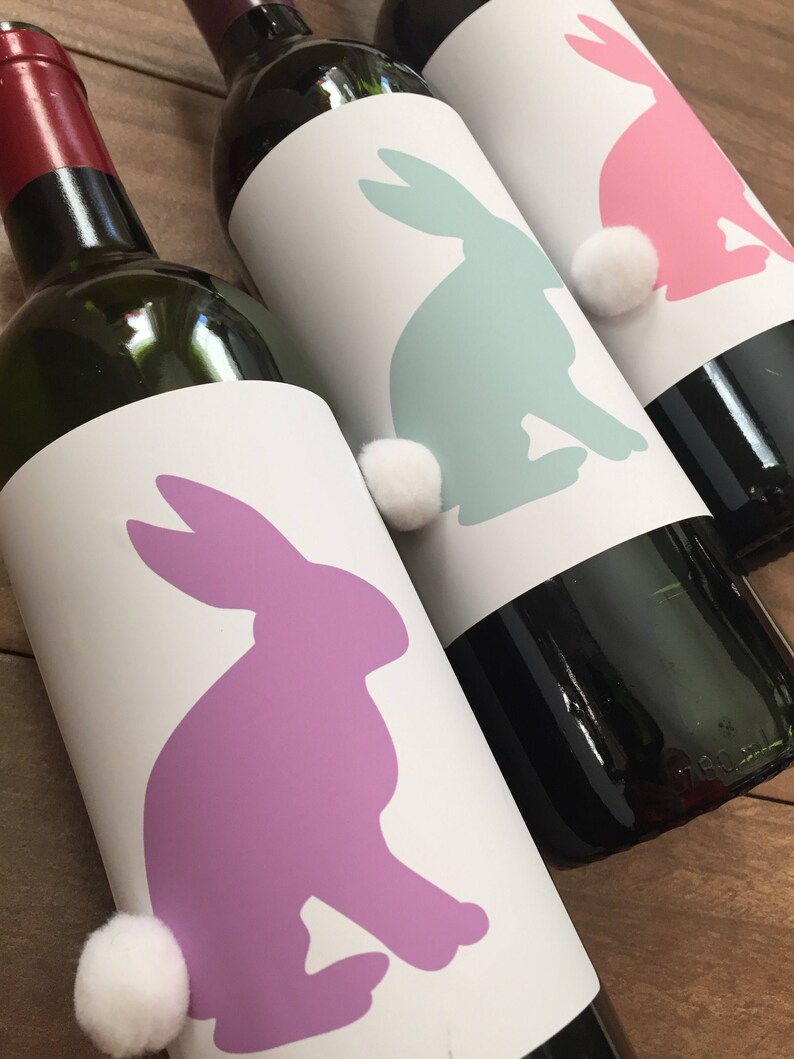 The perfect hostess gift ever… Easter Bunny Wine Labels! Just peel and stick these whimsical labels onto your favorite wine bottle.
19 — Beauty Blenders
We are practical gift-givers! And this four piece set of Beauty Blenders will undoubtedly be used daily!
20 — Easter Egg Holiday Tie
This Easter Egg Holiday Tie is the perfect attire for your boo for Easter brunch! It even comes in black or blue to ensure it matches perfectly with any suit.
21 — Gold Cross Necklace
This Gold Cross Pendant by Kendra Scott is minimal yet elegant for easy everyday wear. Being composed of 18K Gold Vermeil allows for extra durability!
It also makes for a stunning baptism gift idea.
22 — Coloring Kite Maker
Allow the kids to get creative with a decorative DIY Coloring Kite that they can customize and fly.
23 — Bunny Night Light
Sleep safe and sound with a Bunny Night Light. Its silicone body is soft enough to bring into a child's bed. Touch the bunny or use a remote control to change its multiple color settings!
24 — Mosaic Butterfly
Allow your teen to get creative with an artsy DIY Mosaic Butterfly Stepping Stone. The kit features 6 different colors to paint a masterpiece for a potted plant, terrarium, or an outdoor garden.
25 — Fuzzy Chick Wind-Up
From toddlers to adults, these Fuzzy Chick Wind-Ups can be desk toys or toddler occupiers!
26 — Temporary Tattoos
Get into the Easter spirit with stick-on Easter Temporary Tattoos. Place them inside Easter eggs or fill up your goodie bags.
27 — Bunny Towel
Take the cutest post-bath pictures with a Terry cloth unisex Bunny Towel. They even have a chick one, too, if you have two little ones running around!
28 — Chick Socks
Socks are always something one can never have too much of. Lounge around while keeping your feet warm in 3D Chick Socks! Opt for many of their other different animal selections if chicks are not your thing.
29 — Blooming Lollipops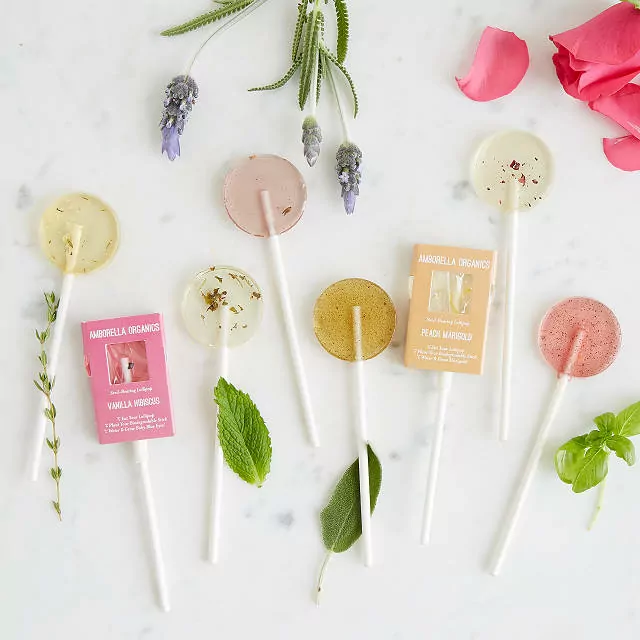 Savor these Blooming Lollipops, BUT don't throw them away. Instead, plant the sticks to grow the herb or flower. The set includes 8 all-natural botanical flavors like lavender-lemongrass and strawberry-basil.
30 — Reusable Bag
From carrying groceries, laundry, wet clothes and so much more, there's so many versatile ways to use this reusable bag. Just throw it in the washer when it gets dirty, and fold it up in its matching pouch when you're done with it.
Choose from over 20+ color ways and prints.
More Easter Gift Ideas
Don't forget to snag an Easter basket for kids and a unique Easter basket for adults to hold your goodies.
If you are looking for more fun ideas for this upcoming holiday, find more information here:
More Easter Projects & Recipes