Looking for creative ideas for a nightstand? Here are some unique DIY nightstand ideas to upgrade your bedroom look.
Does your bedroom need a facelift? Then, don't overlook the transformative potential of a creative nightstand design.
Nightstands not only bring practicality and storage to your bedroom, but you can also infuse it with personal style.
Unleash your inner creativity and make your décor dreams come true with our 15 stunning nightstand ideas.
DIY Nightstand Ideas
1 — Wide Open Stand
Revamp Ikea's Expedit Shelving Unit into a sophisticated DIY wide open stand. You simply just need to add four wooden table legs.
2 — Step Ladder Nightstand
Do you have a step ladder laying around gathering dust? Why not turn it into an amazing nightstand for your bedroom?
The DIY step ladder nightstand will bring a touch of playfulness to your décor and maximize the use of available space. The steps will provide plenty of room for your belongings and can even be used as a bookcase.
3 — Hanging Nightstand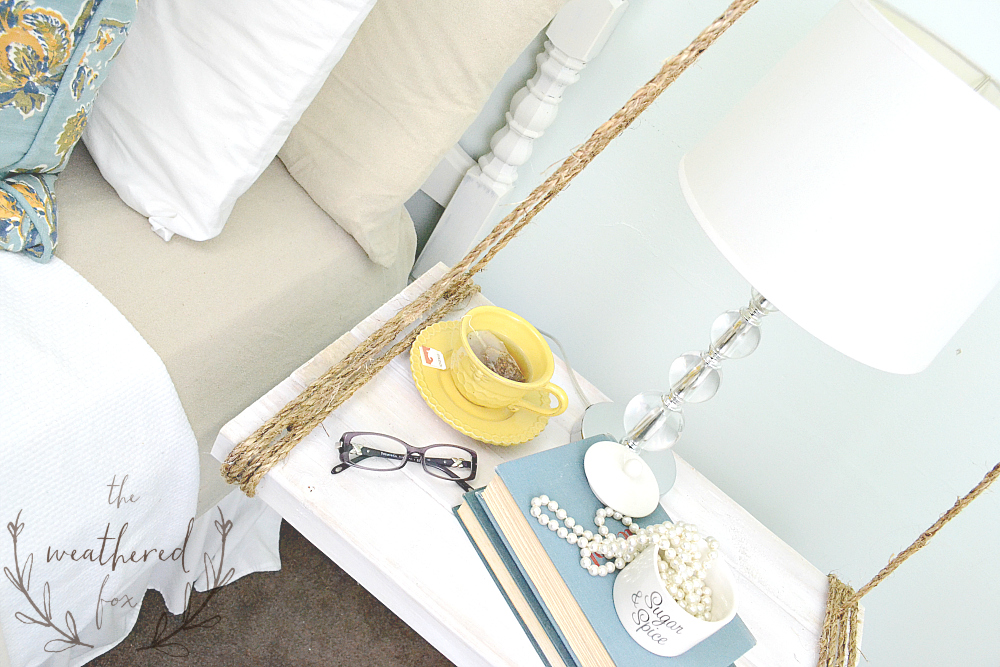 All that this DIY hanging nightstand requires is a durable rod affixed between two planks of wood as the nightstand. And then, you can add any extra-large container or basket in which to store items.
It's an easy concept that will help create more room while adding style at the same time.
4 — Cart Nightstand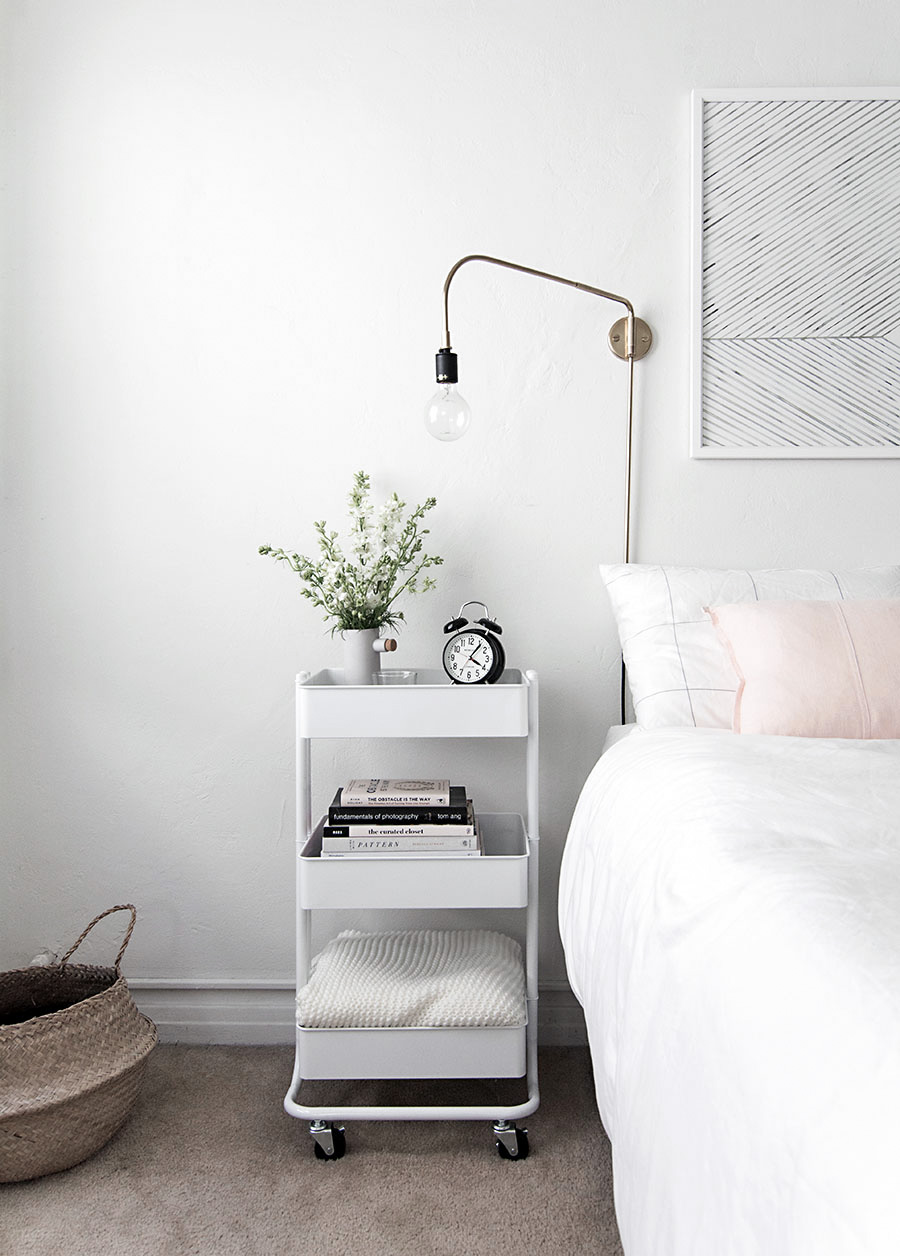 Transform a simple cart into a nightstand. You can even get creative and repurpose any old cart by adding a natural white finish and a few vintage touches. It is also highly versatile since it can be moved around your space with ease.
5 — Hairpin Nightstand
If you find yourself obsessed with urban design and modern furniture, then the DIY hairpin nightstand idea is one for you! This project requires only a few supplies, such as wood planks and hairpin legs.
We've also used hairpin legs to make a DIY stand table and DIY low bench.
6 — Tree Stump Table
Are you finally ready to get rid of that tree stump in your backyard? Why not transform it into a rustic DIY tree stump table?
This DIY project simply involves sanding the stump down, painting it, and completing it by placing an elegant decoration piece. You could also add a glass tabletop to your tree stump table.
7 — Crate Nightstand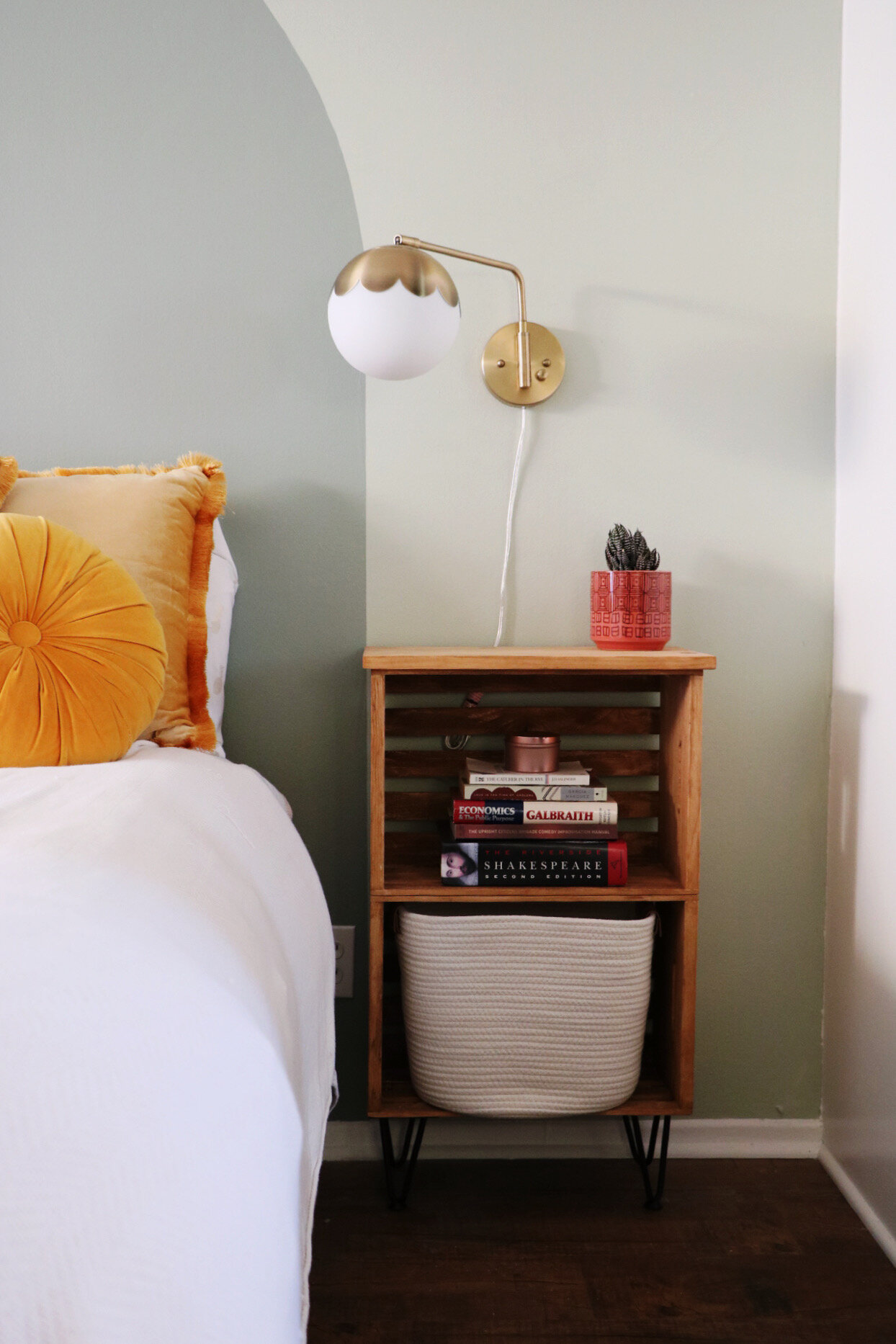 Don't throw away an old crate you no longer use. Instead, turn it into a DIY crate nightstand that will bring a touch of industrial vibes into your bedroom.
It's so inexpensive to make that your budget could probably call for another matching nightstand. And if you have extra crates, turn it into a DIY bicycle basket.
8 — Modern Rustic Nightstand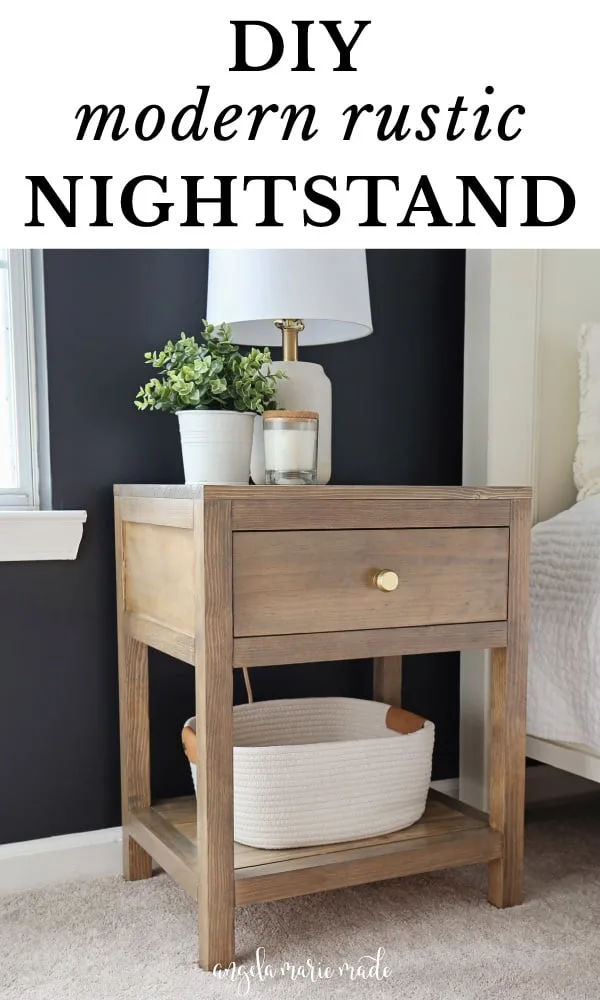 With its striking minimalism and rustic charm, this DIY modern rustic nightstand is a DIY project that you won't want to miss. All you need are some basic supplies: wood planks from the 1/2″ x 2″ x 3ft board, wooden shims, drawer slide packs, screws, and knobs.
9 — Mirrored Nightstand
Add character and style to your bedroom with a DIY mirrored nightstand that requires no power tools.
Mirrors reflect light and create an illusion of bigger space so this modern nightstand is perfect for small bedrooms.
10 — Bookshelf Nightstand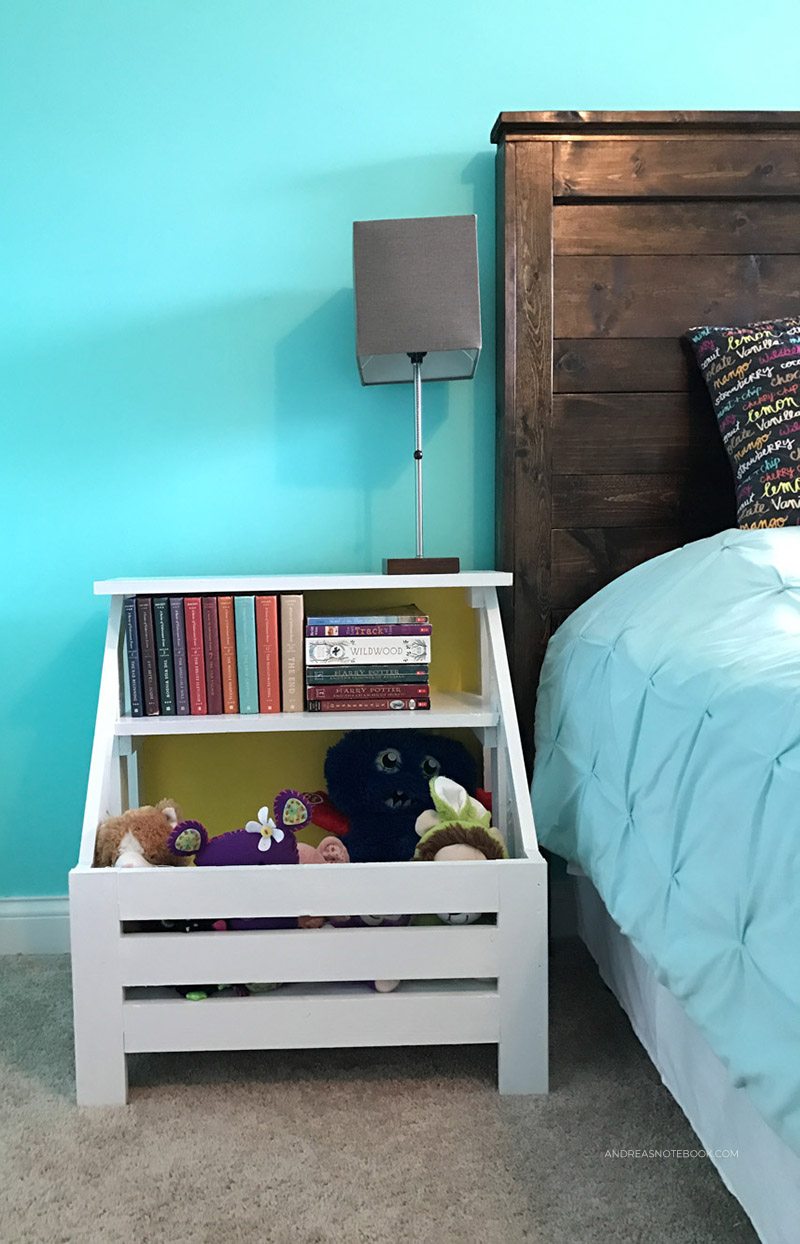 Looking for a practical space-saving solution to add storage to your bedroom? This DIY bookshelf nightstand is a perfect choice.
It functions as a nightstand and bookshelf, providing ample storage space.
11 — Farmhouse Nightstand
Inspired by the rustic charm of country homes, this DIY farmhouse nightstand will help create a cozy comfortable vibe in your bedroom. This piece is made from solid wood boards, which are easy to assemble and customize.
12 — Wood Stool Nightstand
Upgrade your bedroom with this stylish and minimalistic DIY wood stool nightstand! All you need is a wooden stool, which you can paint to match the rest of your decor.
It's ideal for a guest bedroom that doesn't need a lot of storage and simple for table top space for a table lamp.
13 — Scandinavian Style Nightstand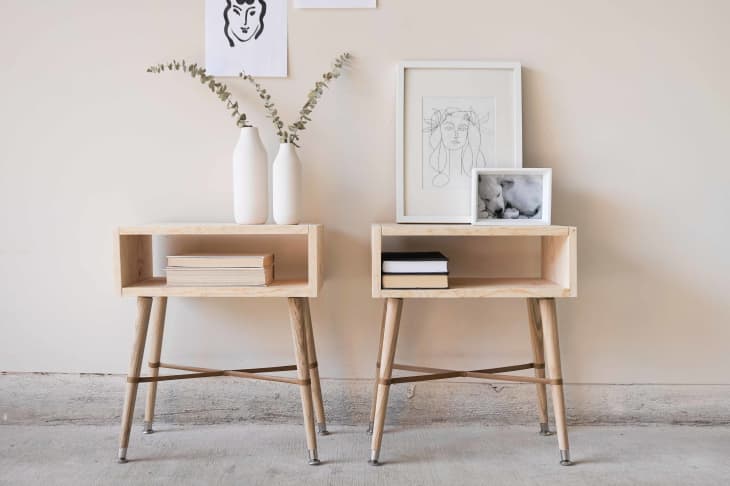 Featuring a simple and clean-cut design, this DIY scandinavian style nightstand is the perfect addition to any bedroom.
Made from natural wood, this nightstand is easy to build and assemble. The best nightstand feature are its unique brackets.
14 — X-Shaped Bedroom Nightstand
A DIY X-shaped bedroom nightstand is the perfect piece to transform your bedroom into an imaginative and distinct atmosphere. This unique table showcases a more modern and minimalist design, as it's made from simple rectangular boards.
15 — Floating Nightstand
If woodworking and crafting your own furniture is something that entices you, then the DIY floating nightstand is a project just for you!
The floating nightstand can be effortlessly attached to most walls while preserving precious floor space. So because it's wall mounted, it saves space and perfect for tiny bedrooms.
More Easy DIY Projects