Even though we ended up not going the Bahamas destination wedding route (read that wedding twist here!), there's still a special place in our hearts for Harbour Island. We'll actually be heading back later this year, and thought it would be cool to put together a Harbour Island travel guide for you from our recent visit for pre-wedding planning.
We also included a little video snippet of our travels, mainly because Jared is addicted to his drone, but for memories sake too. We've got everything from what to pack, where to stay, where to eat, and how much you can plan to spend for each! It's quite the involved guide, but I had already put everything together for the wedding guest details, so I'm glad it's going to good use for you all as well!
Why do we love it so much? — it has pale pink sand beaches, is super relaxed, crystal clear water, has cool design, the friendliest people of all time, and is only a 30 minute flight from Miami. Did I mention it's also SUPER colorful?…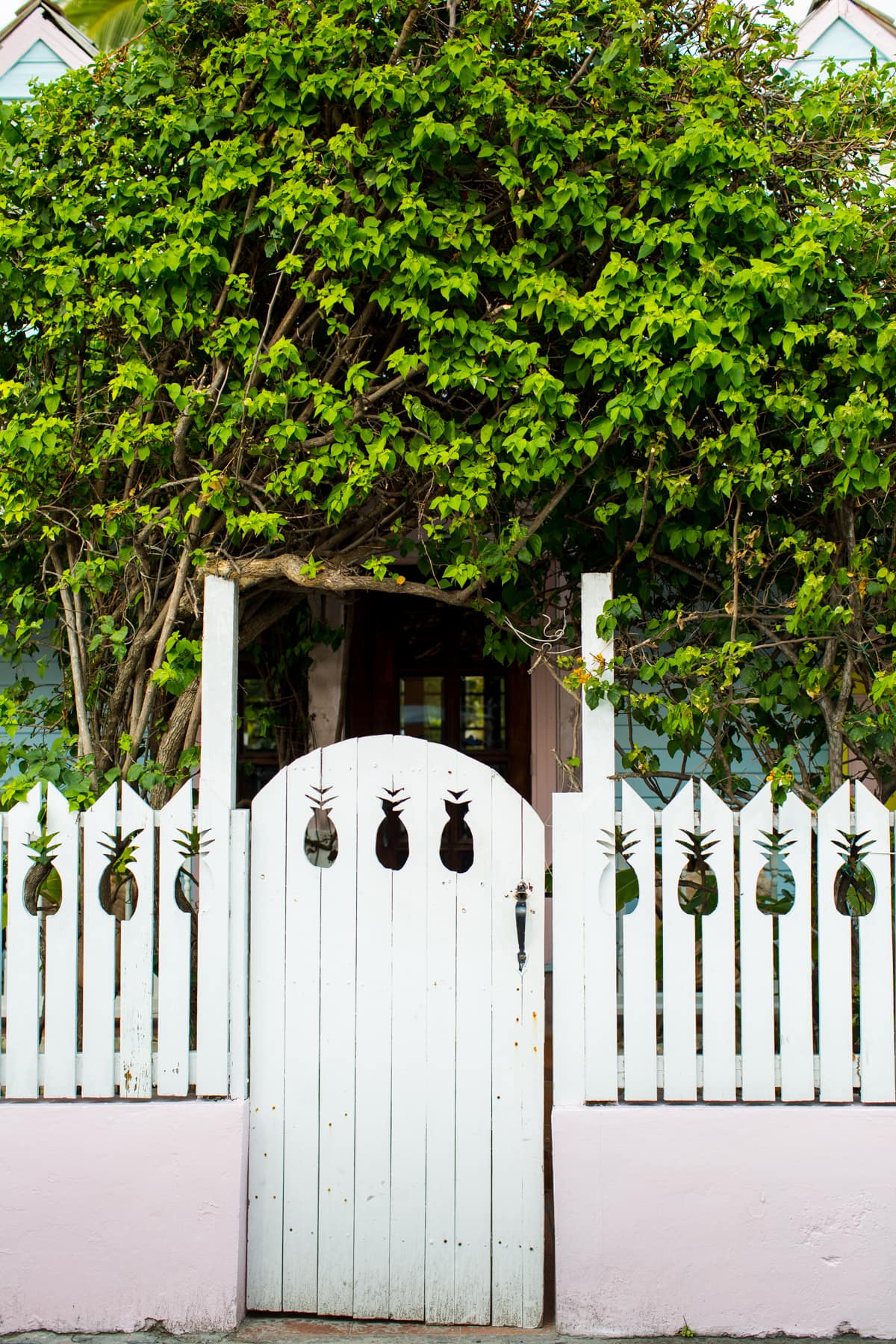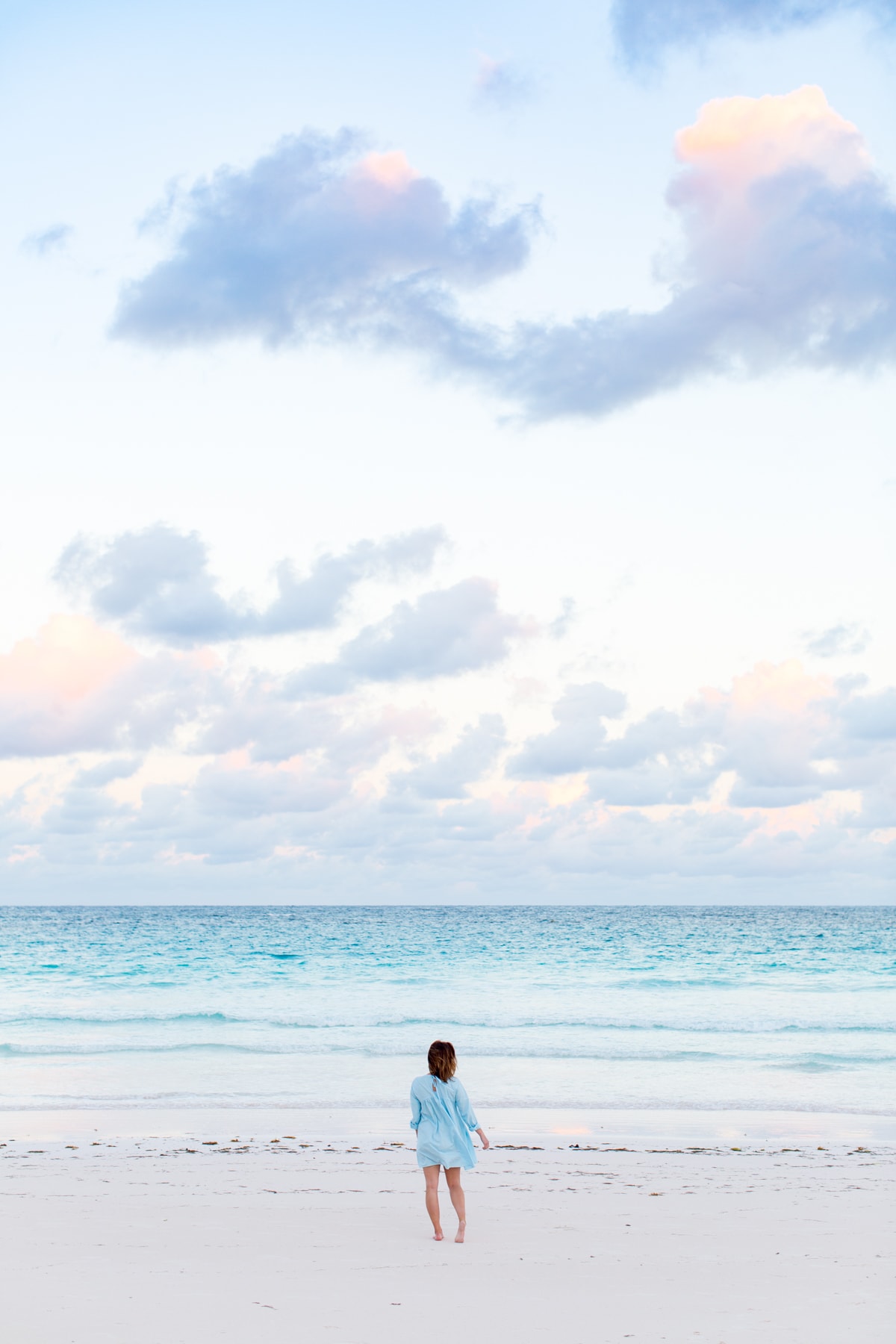 We stayed at The Dunmore this trip, which is right on the pink sand beach. The hotel itself is also so beautiful, and the food is delicious. If you're used to all-inclusive vacations, Harbour Island is definitely not going to be your jam. None of the main hotels offer an all-inclusive option, so plan to try lots of different restaurants and local stops.
For getting around the island, we either walked or biked most places, but on a rainy day we rented a golf cart, which is how most people drive.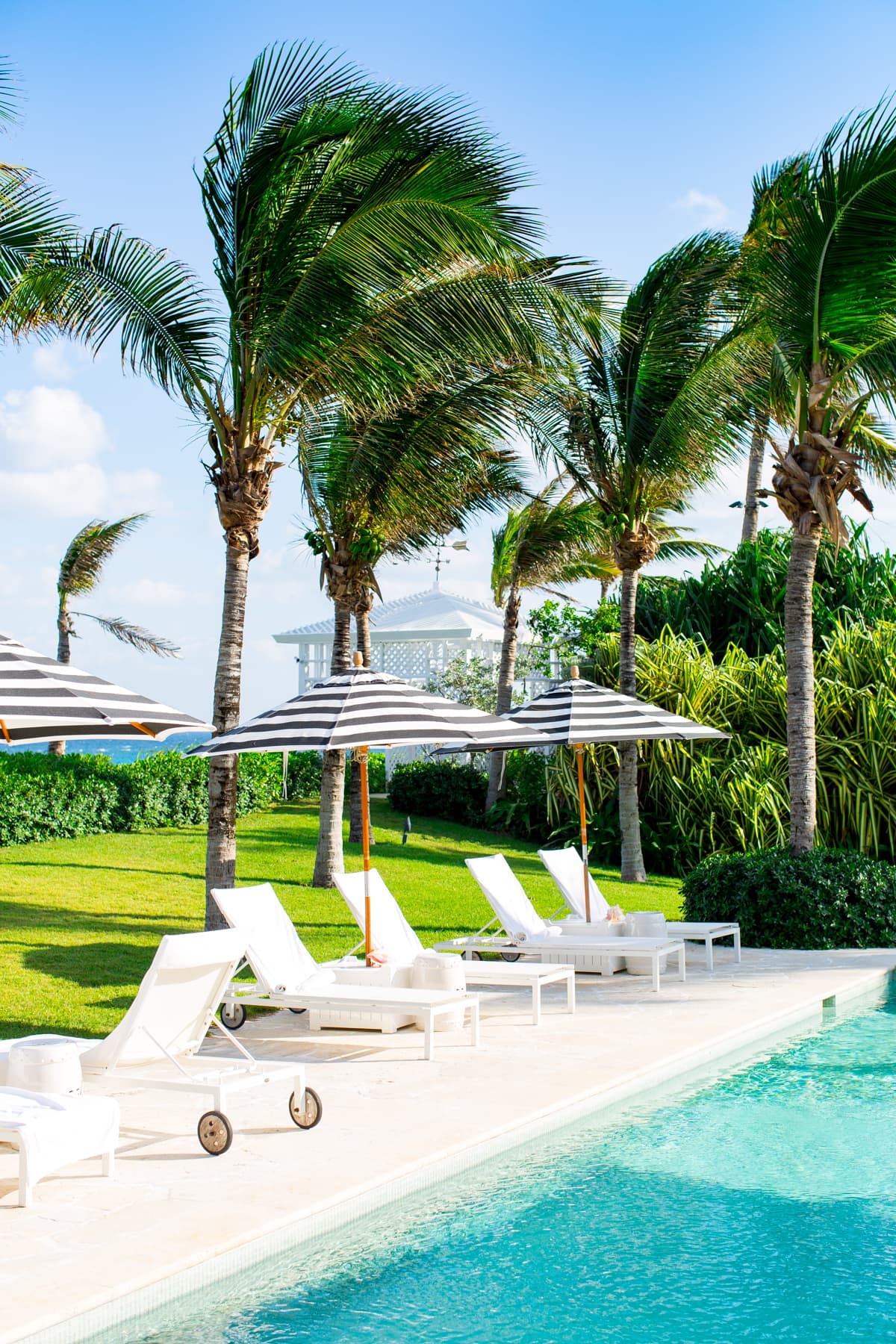 A quick little video that Jared put together of our trip. Seriously you guys, sunsets there are so, so magical!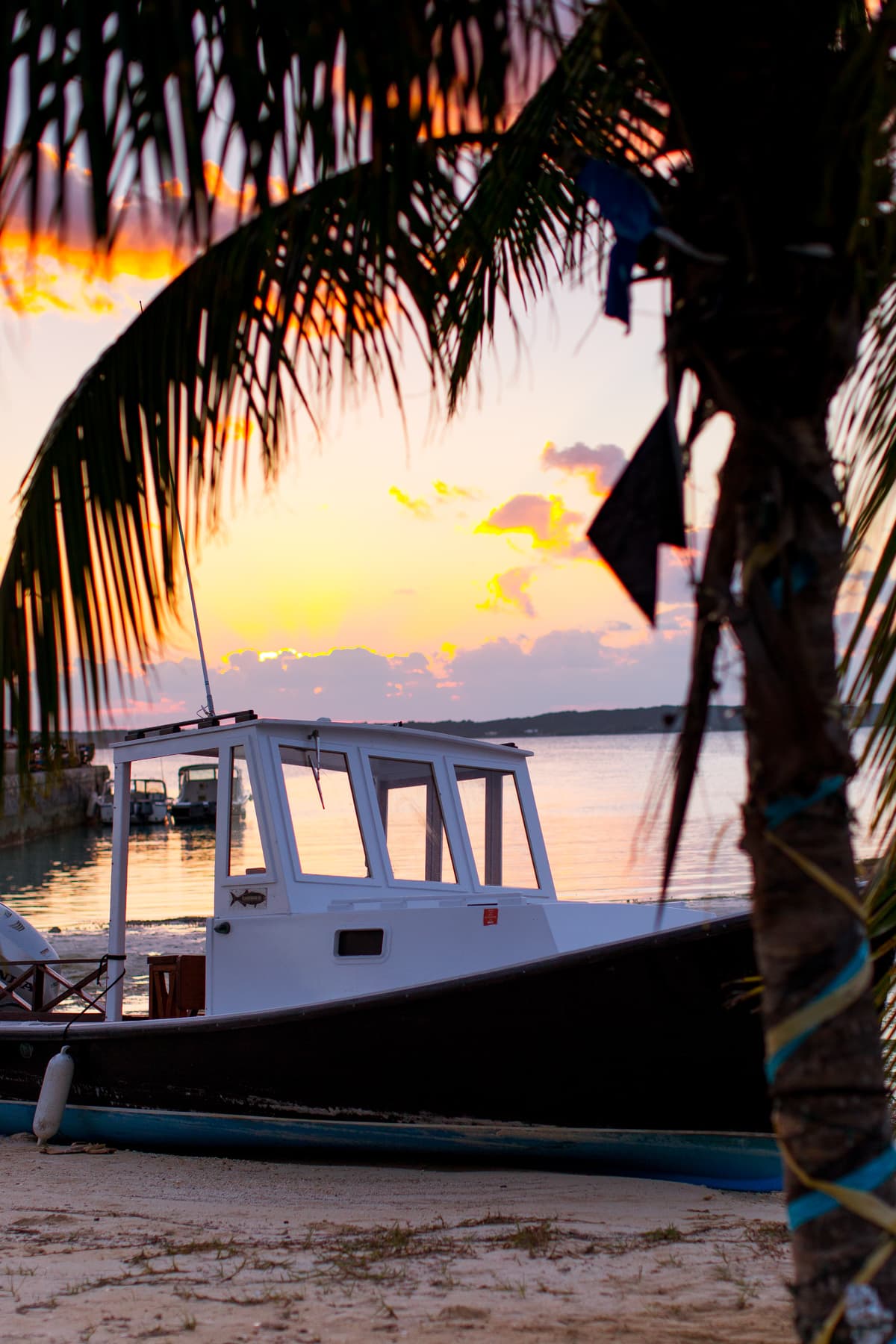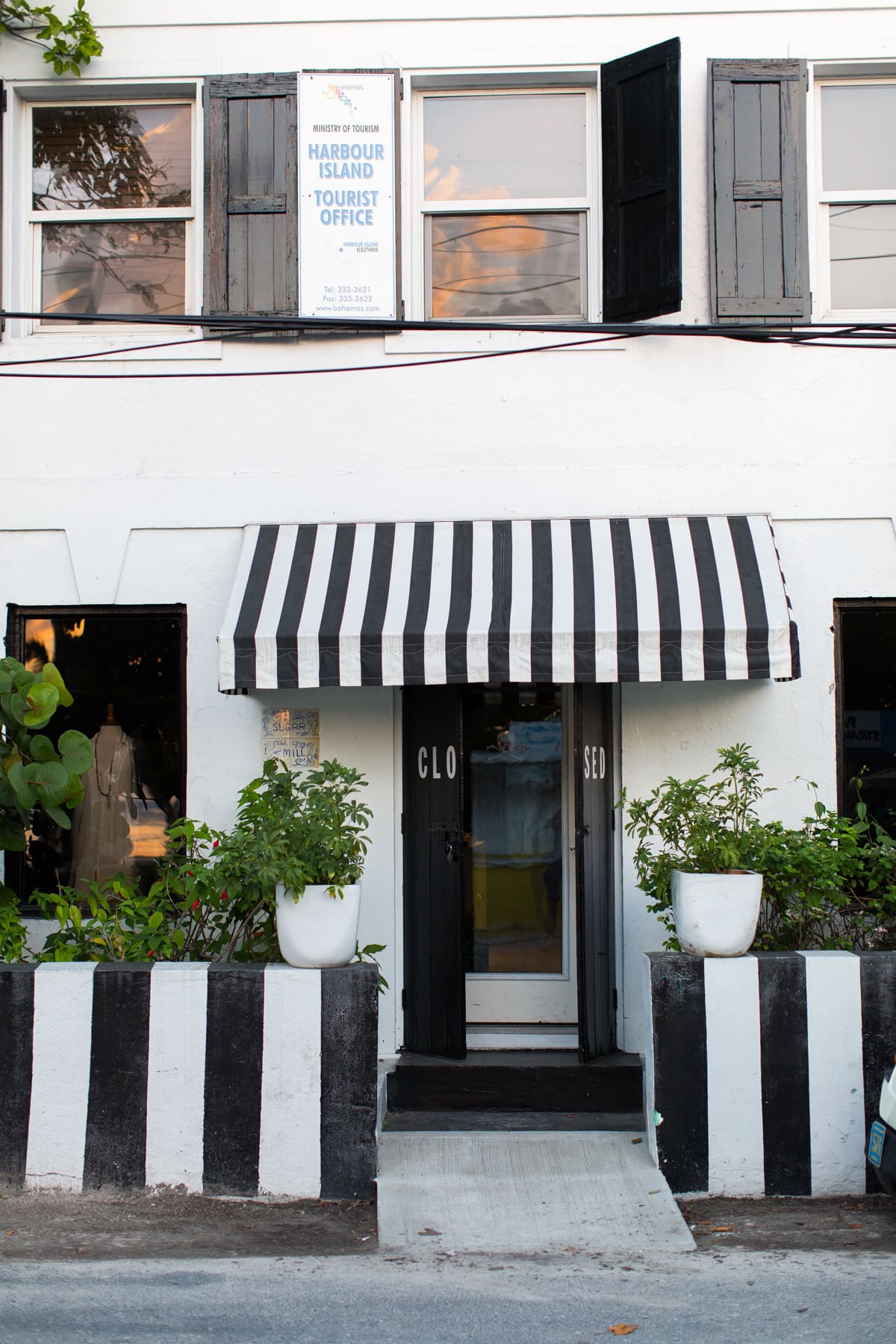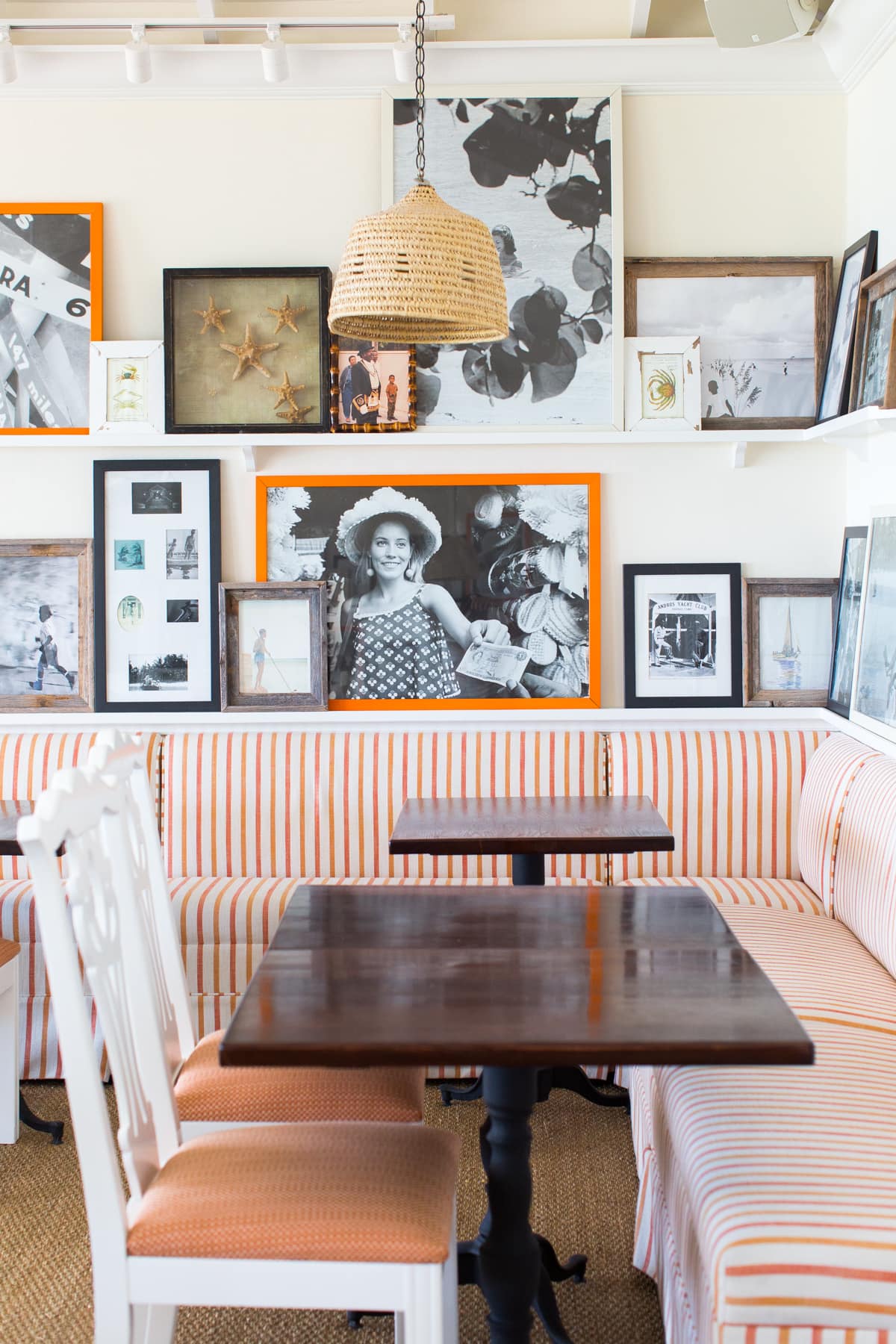 GETTING TO THE ISLAND & AIR TRAVEL
Flying into Eleuthera, Bahamas (ELH) is the closest airport. It has daily nonstop flights from Nassau, Miami, Fort Lauderdale, and several other U.S. cities. The flight is super short and only takes 35 minutes from take-off to landing.
ELH is a 10 minute water taxi ride from Harbour Island. The ride is $5 USD per person cash via taxi to the ferry, and $5 USD cash per person for the water taxi. From there you can either walk to your hotel/rental, or pay another $5 per person for a taxi ride to drop you at your hotel.
The best flight options can be found on American Airlines, United/Silver Airways, Delta and BahamasAir.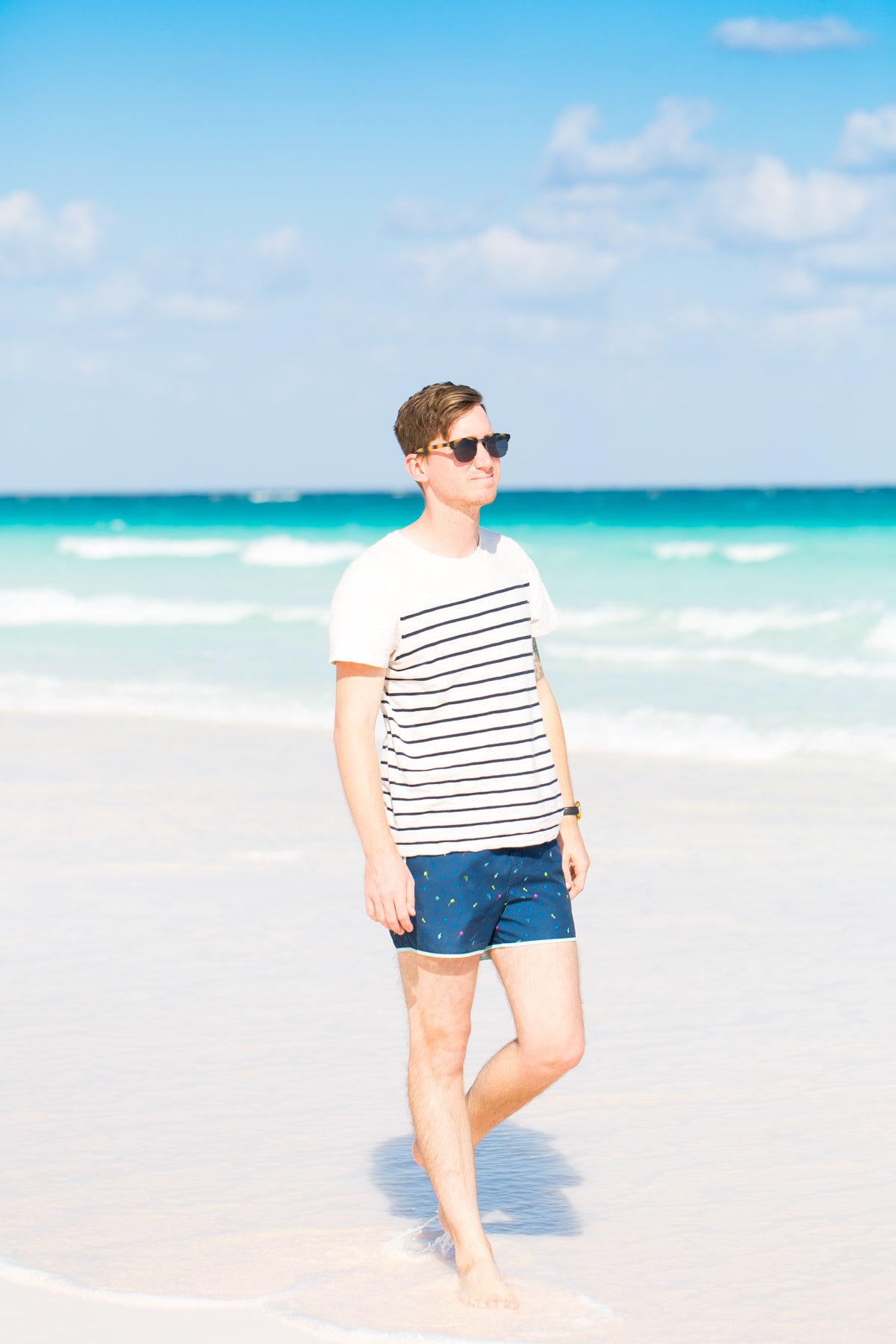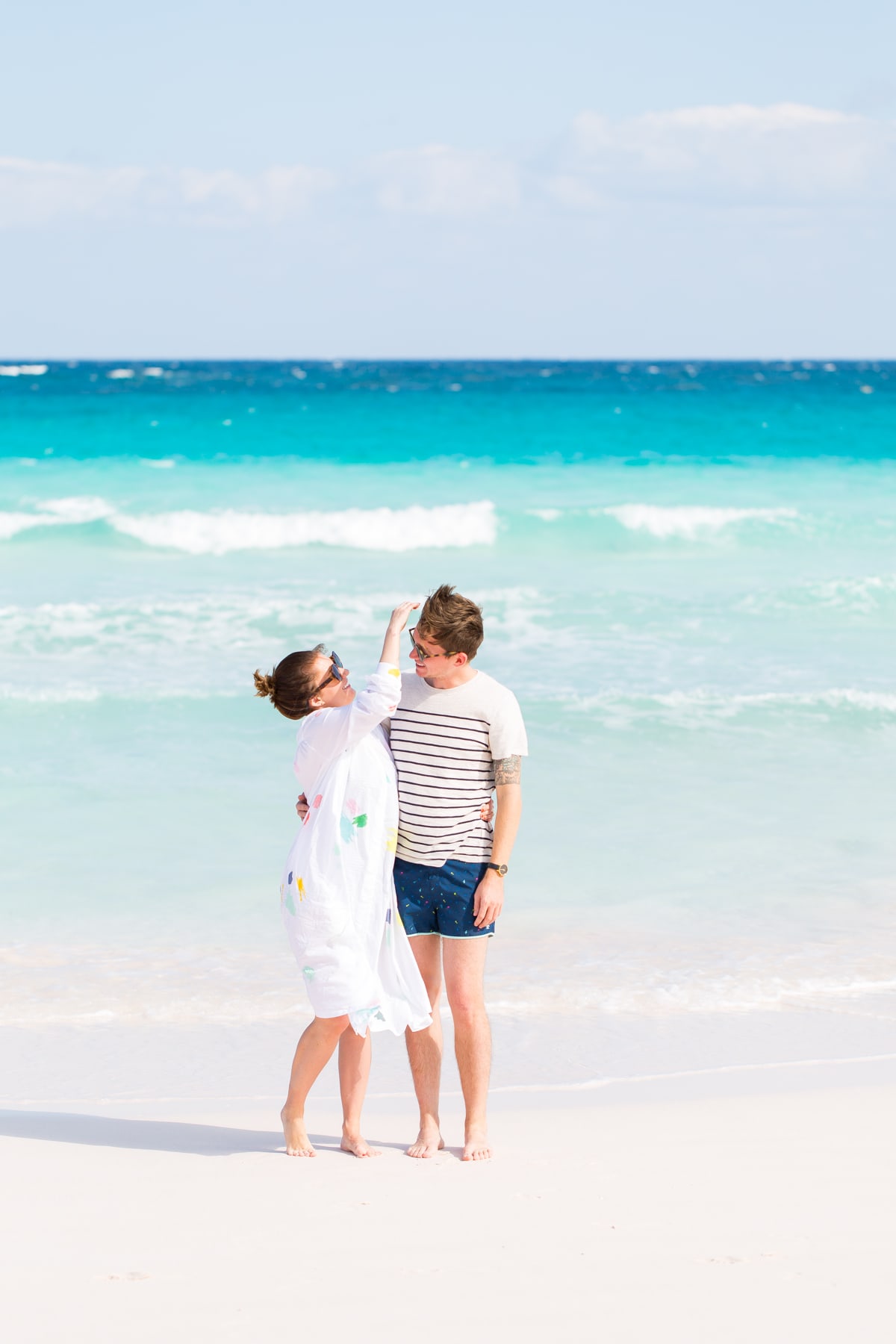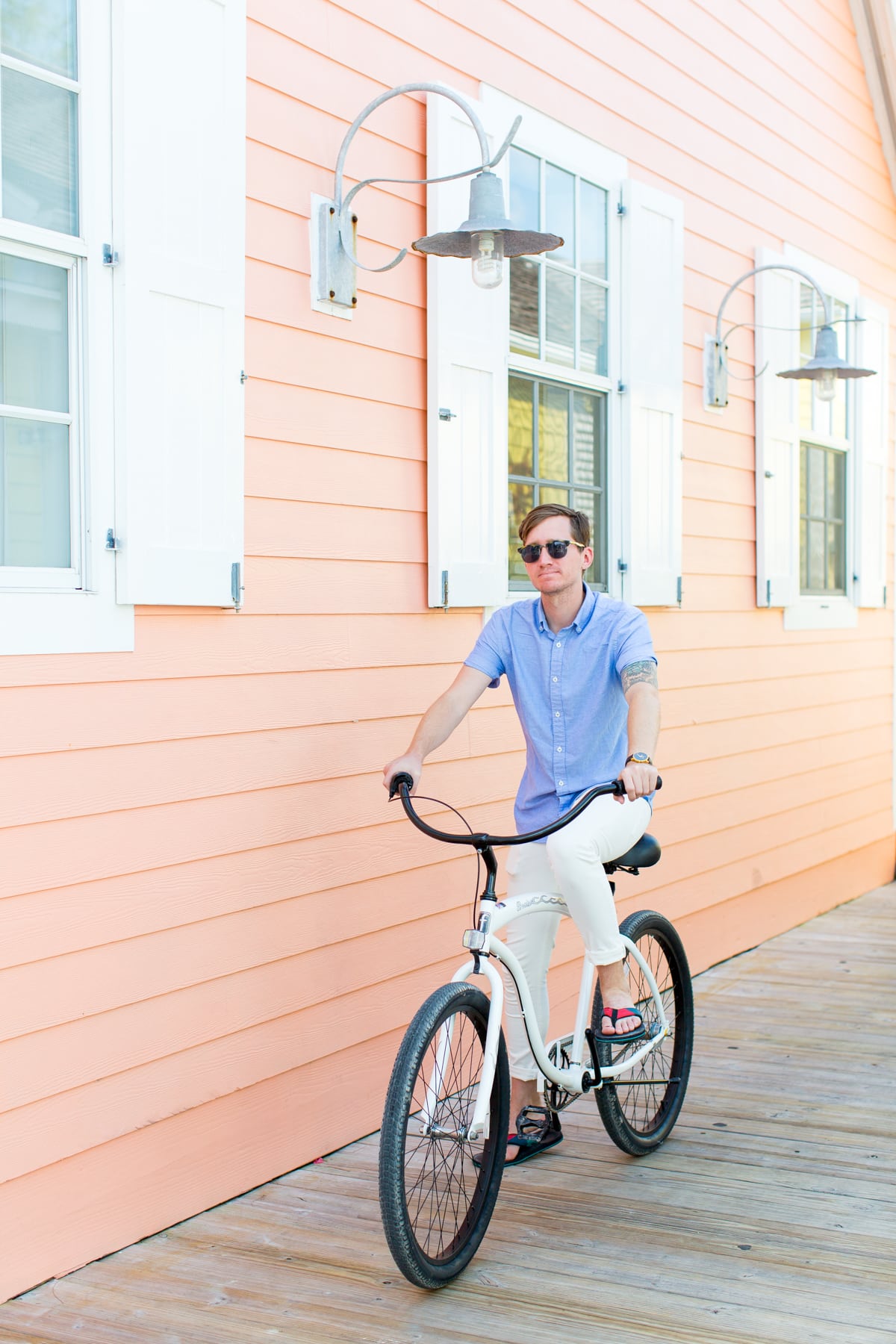 ACCOMODATIONS
If you're looking for accommodations on the island, HomeAway and hotels are your best options. Search for Harbour Island or Dunmore Town. Look at Northern Eleuthera and/or Spanish Wells, which is a short $5 water taxi away, yet much less pricey options. Note that prices vary based on high or low tourist season–
Best hotels to choose from on Harbour Island (in order of least expensive):
– Tingum Village: prices start at $150 per night (1 bedrooms, mini fridge, free wifi, no pool)
– Valentine's Resort & Marina: we have discount codes available, prices start at $350 per night (1 + 2 bedrooms with kitchens, pool, restaurants, free wifi)
– The Landing: prices started at $300 per night (1 bedrooms, no kitchen or TV, pool, free wifi)
– Ocean View Club: prices start at $300 per night (1 bedrooms, no kitchen or TV, beachfront, no pool, free wifi)
– The Cove: not on the island, it's a water taxi and car taxi ride away on Eleuthera (1 bedrooms, beachfront, pool, restaurant, mini fridge, free wifi)
-Bahamas House Inn: Stunning design right in the middle of town, starts at $750 a night
– The Dunmore: prices start at $650 per night (1 bedrooms, beachfront, mini fridge and coffee maker, free wifi)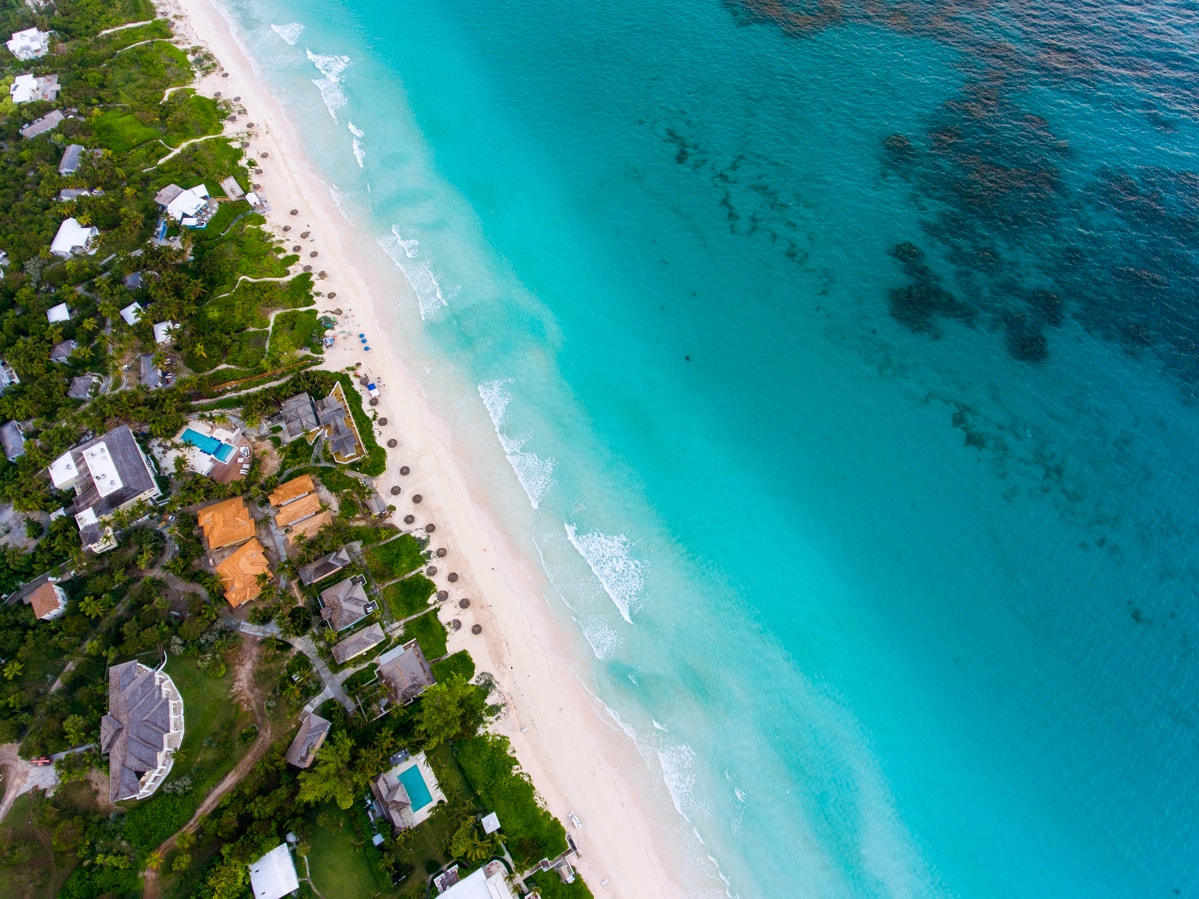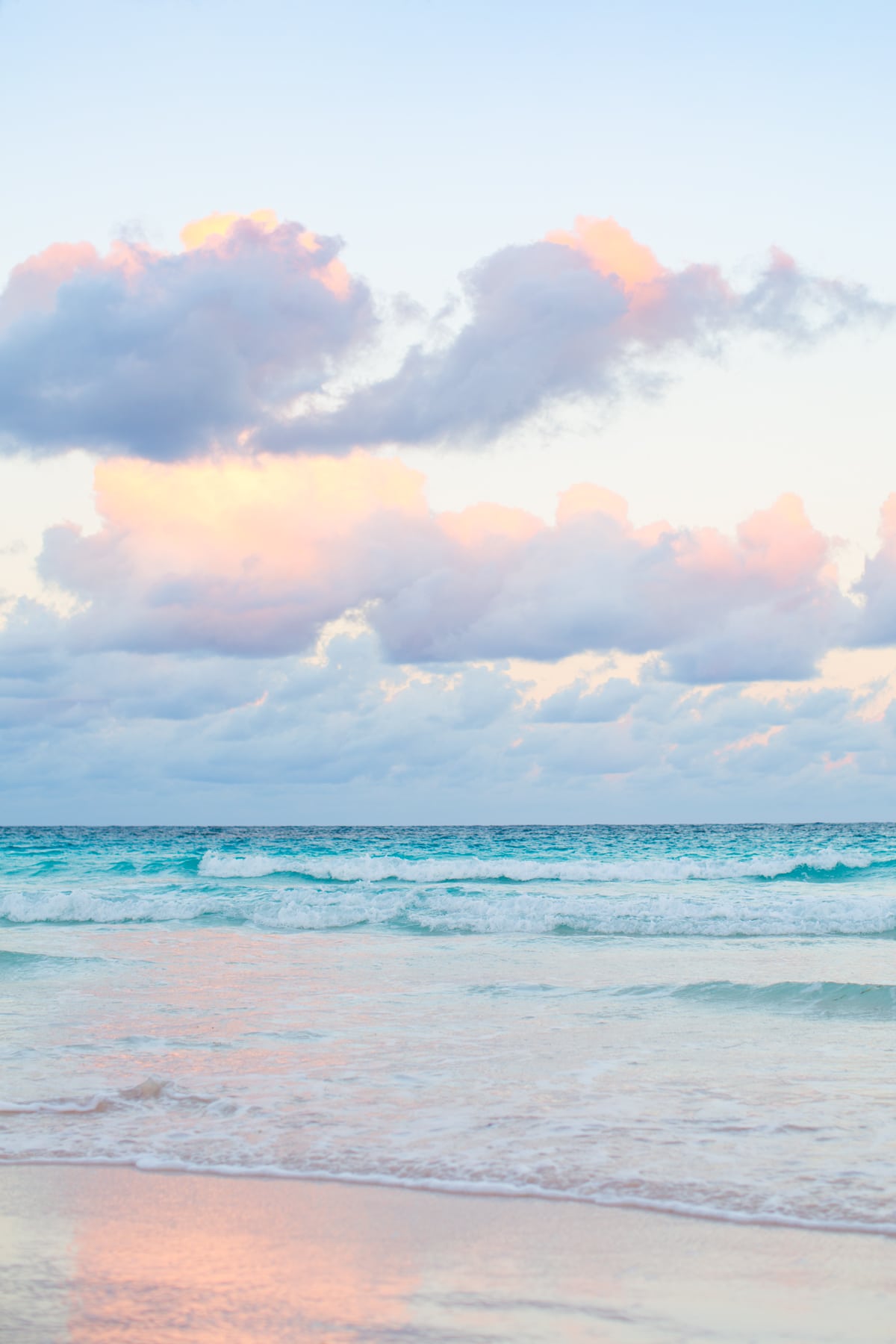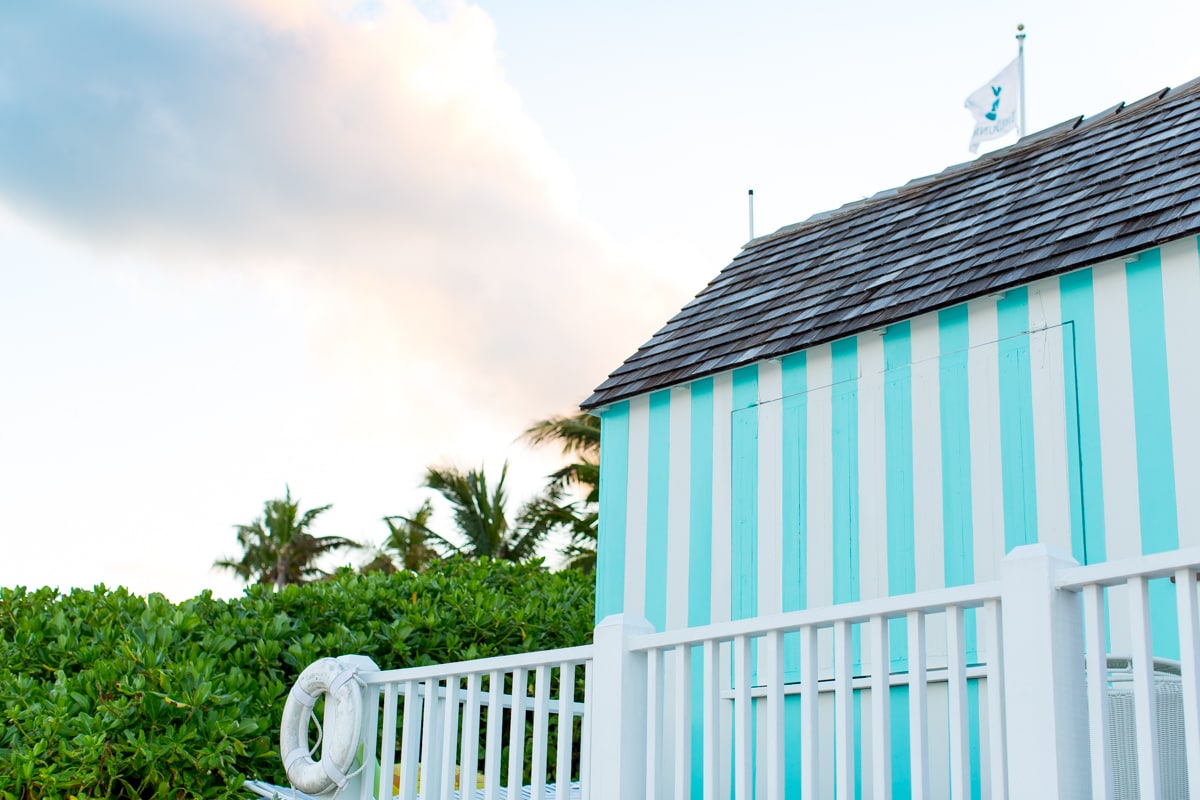 WHERE TO EAT
Grocery Stores-
-Piggly Wiggly – Cheapest place for stocking your HomeAway kitchen!
-700 Liquor Store – Liquor on the island is pretty inexpensive. A full bottle of Bacardi will cost you $13. We stopped to get food, mixers, and drinks the first night to save money the rest of the week
Most Budget Friendly Options:
-The Shack – on the main dock, only a few seats but also offers take out. Under $15
-Wade's Take-Away – Where the locals eat. Under $20
-Harry O's – Where the locals eat. Under $20
-Arthur's Bakery – really good food, only breakfast and lunch. Great for cheap breakfast croissant and coffee. Under $15
-Bahamas Coffee Roasters – coffee, smoothies, etc. Under $15
-Cocoa Coffeehouse – coffee and fruit near Valentine's. Under $10
-Tropic Hut – pizza! Under $20
-Sugar Rush – for breakfast and lunch. under $20
-Queen Conch – for sunset dinner on the water. Most under $30
-Sybil's Bakery – for breakfast and lunch. under $20
-Bryan's BBQ – a local favorite. Most under $20
Nice Sit-Down Options But Pricier (they love dinner reservations on the island!):
-The Landing – An island favorite. $30+
-Valentine's – on the marina. They have both a lunch/bar spot and a sit down restaurant. $30+
-Angela's Starfish – locals love this $25+
-Ma Ruby's – locals love this $25+
-Sip Sip – Only serves lunch, but it's on the beach! $30+
-Coral Sands – $40+
-Runaway Hill Inn – $
-The Rock House – $30+
-Acqua Pazza – $40+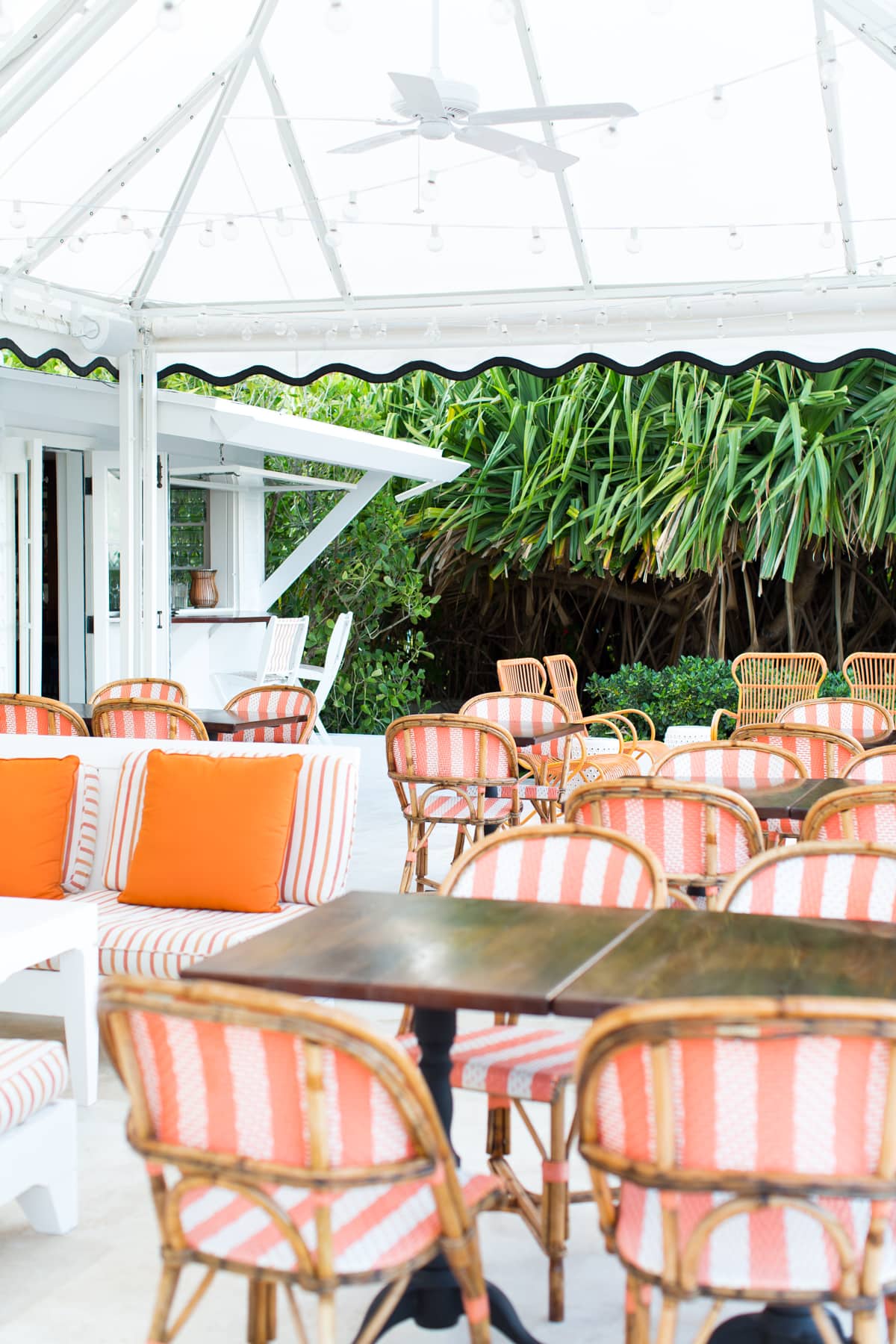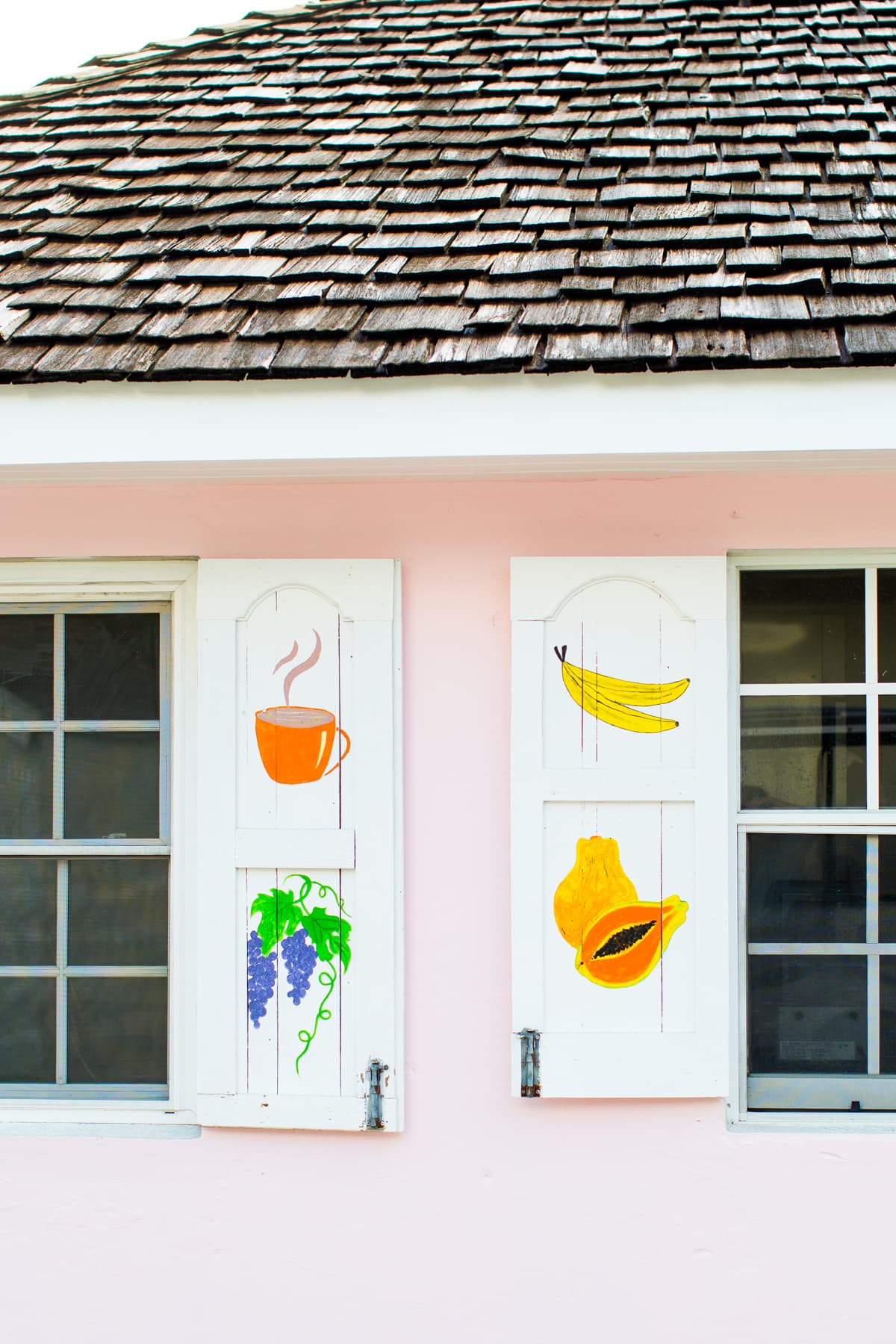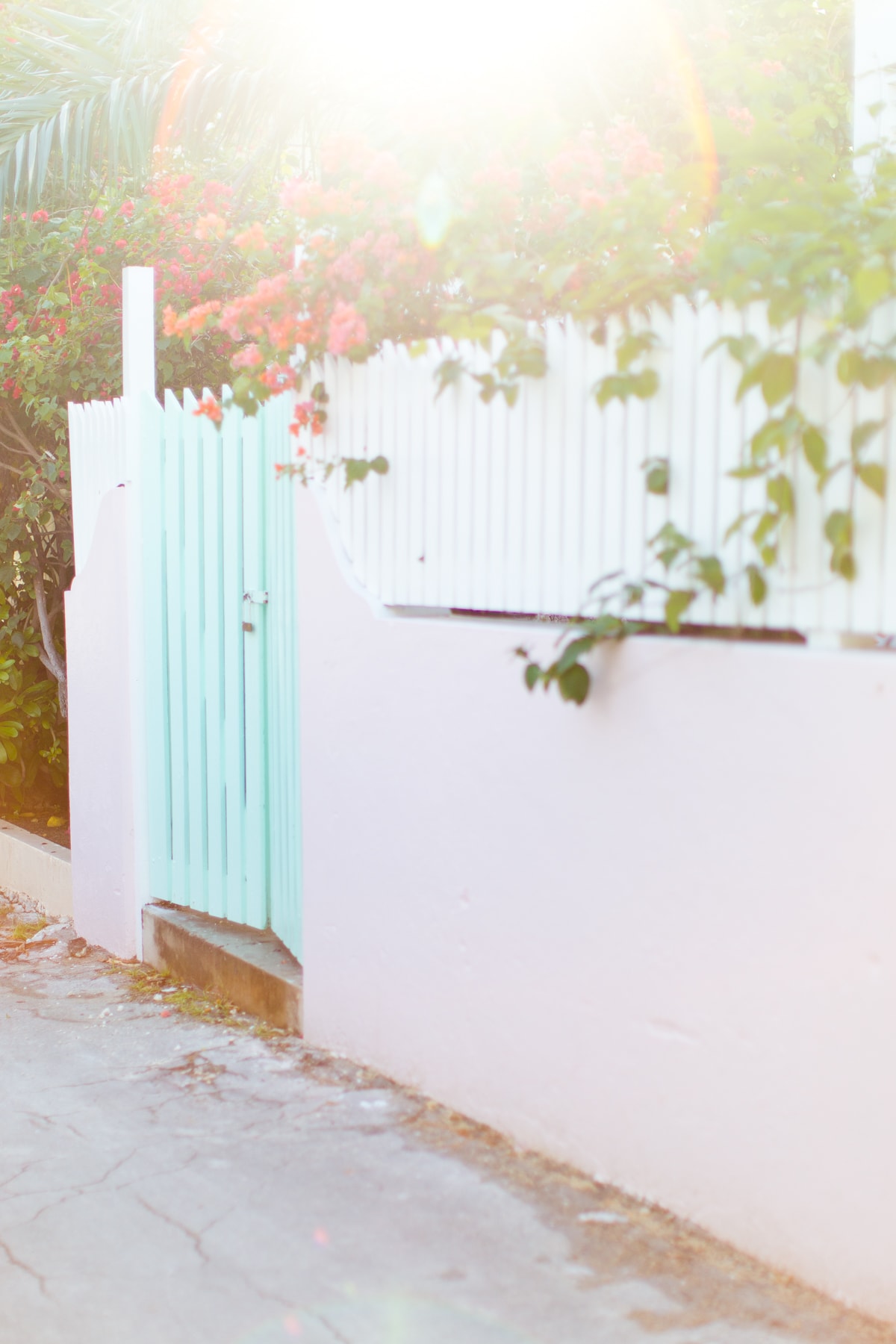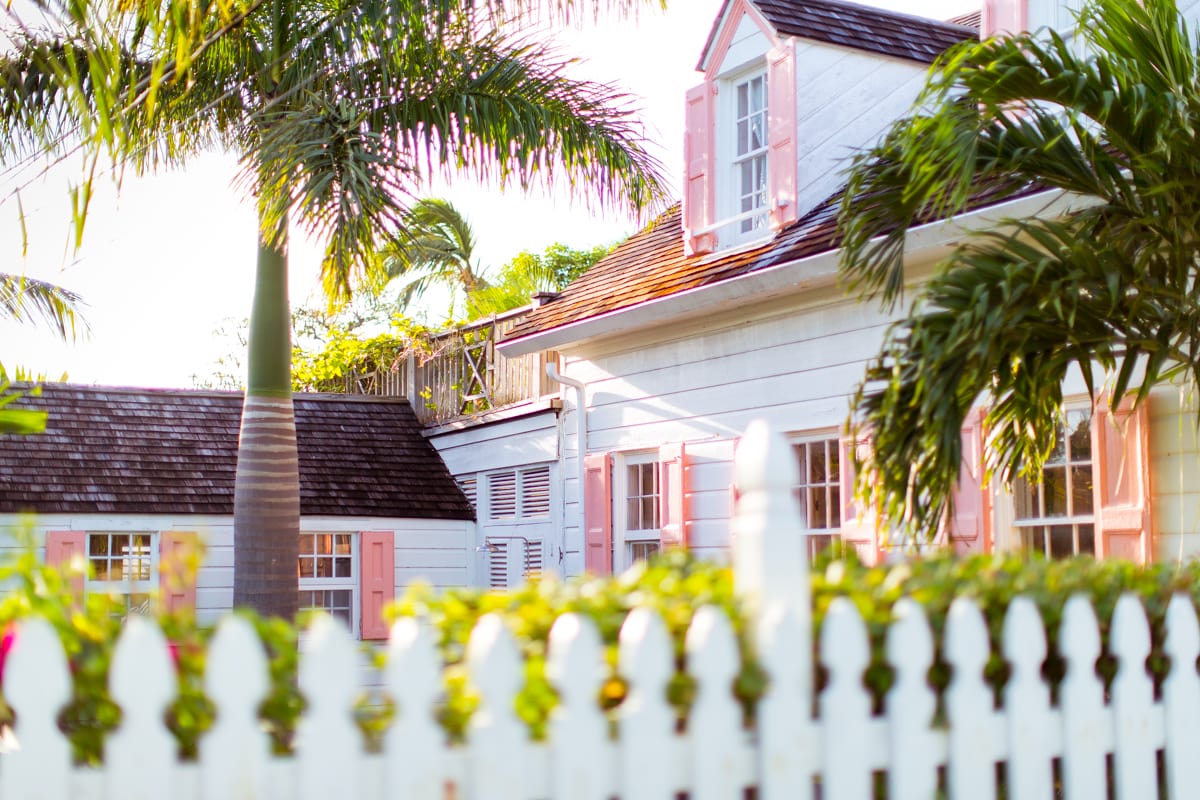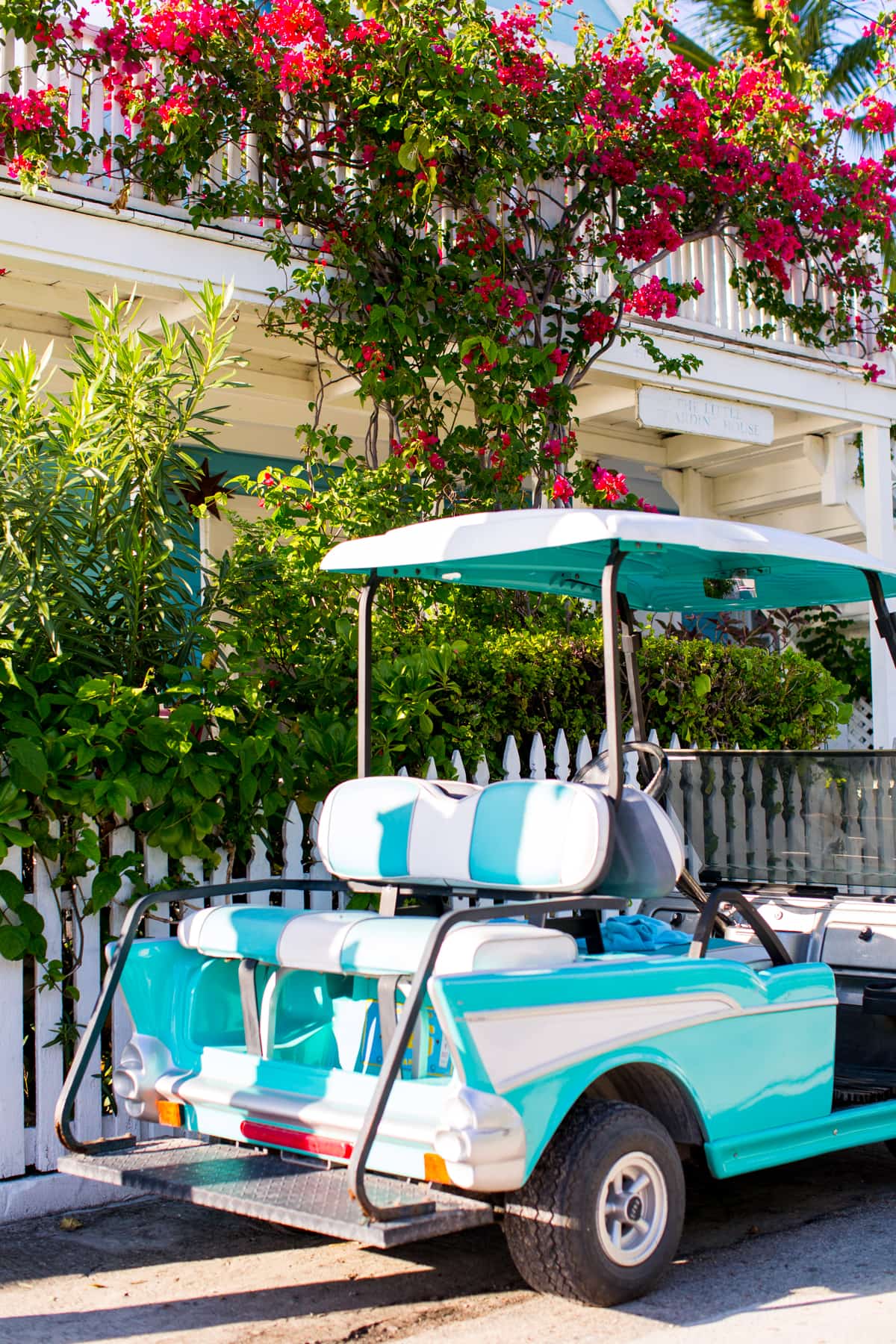 WHAT TO BRING
Cash – Most everywhere on the island accepts cards, and there is one ATM at the island bank, but you'll need cash to get from the airport to the island.
Passport – Not to worry, the airport has a 4×6 room that is "customs", so it's SUPER qucik and easy to get through the airport once you land.
Baby Oil & Bug Spray – The island has mosquitos, but not many (and no Zika there!), but they also have "no-see-ums" which are so tiny.. you basically can't them, hence the name. They itch like crap, but they don't bother everyone. I.e.- Jared is totally fine, and they love me. If you rub a small amount of baby oil over your skin like lotion, they can't bite through it and you won't have any trouble.
Sweater – It gets (a Houston version of) chilly in the evenings in the winter months, as low as 60 degrees or less if it's rainy.
Chips & Snacks – The most expensive things on the island are snacks because they have to import them, plus customs tax. For instance, Doritos are $5 at the grocery store. If you can squeeze in snacks to bring with you, that's your best bet! Otherwise, the local Piggly Wiggly will have plenty for you to buy once you're there.
Cups/Flasks – We bought liquor at the liquor store to make our own cocktails, and it was FAR cheaper than the restaurant cocktails, which are easily $12+.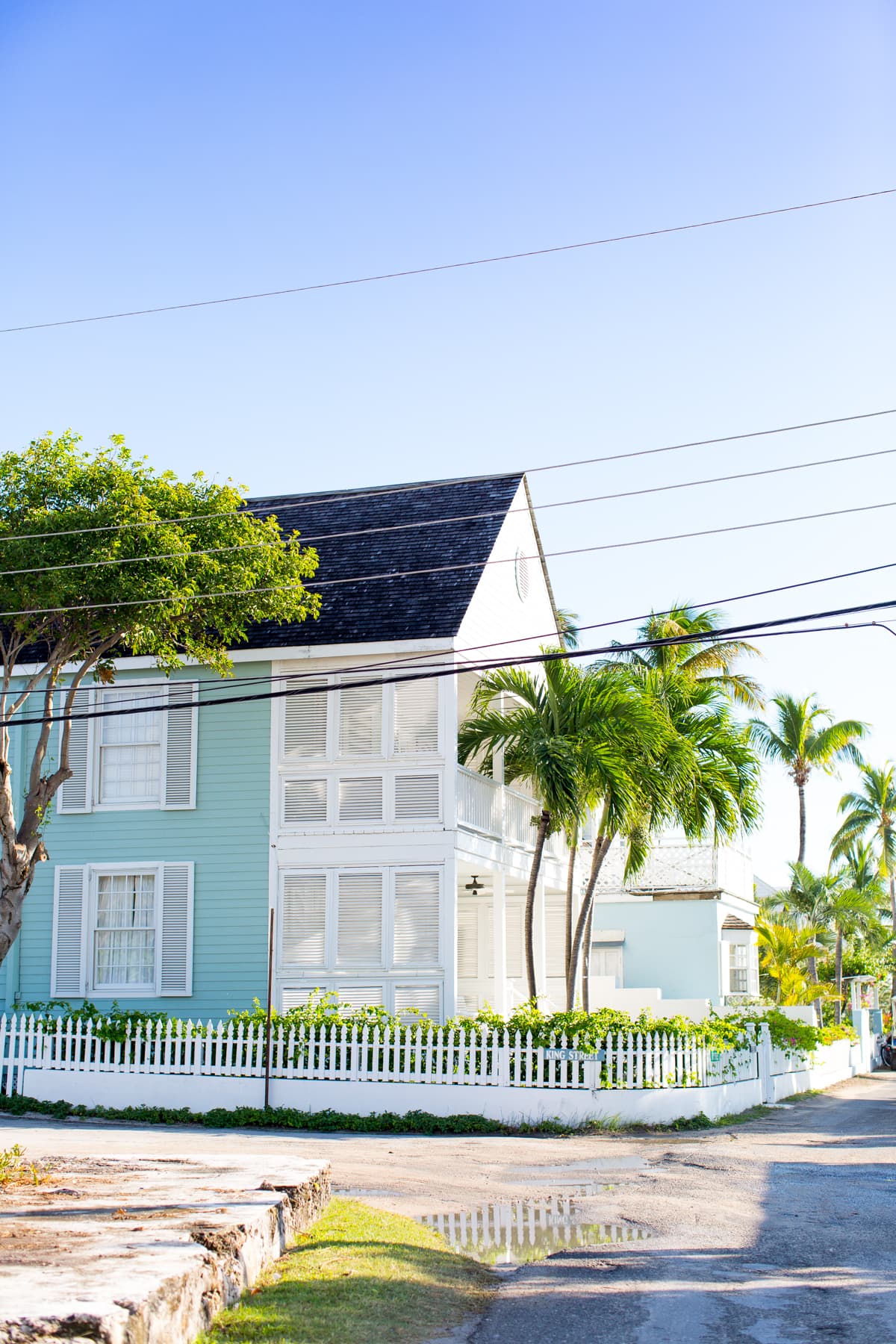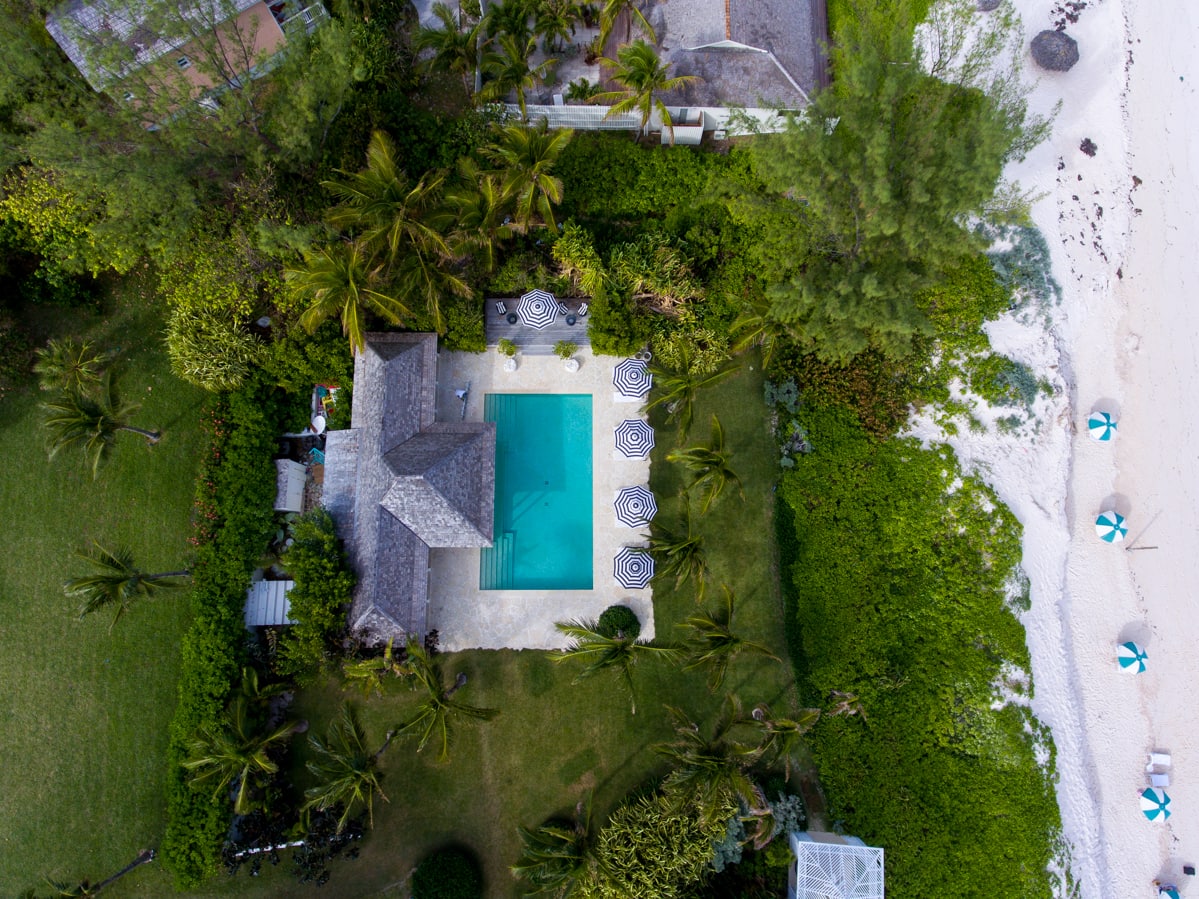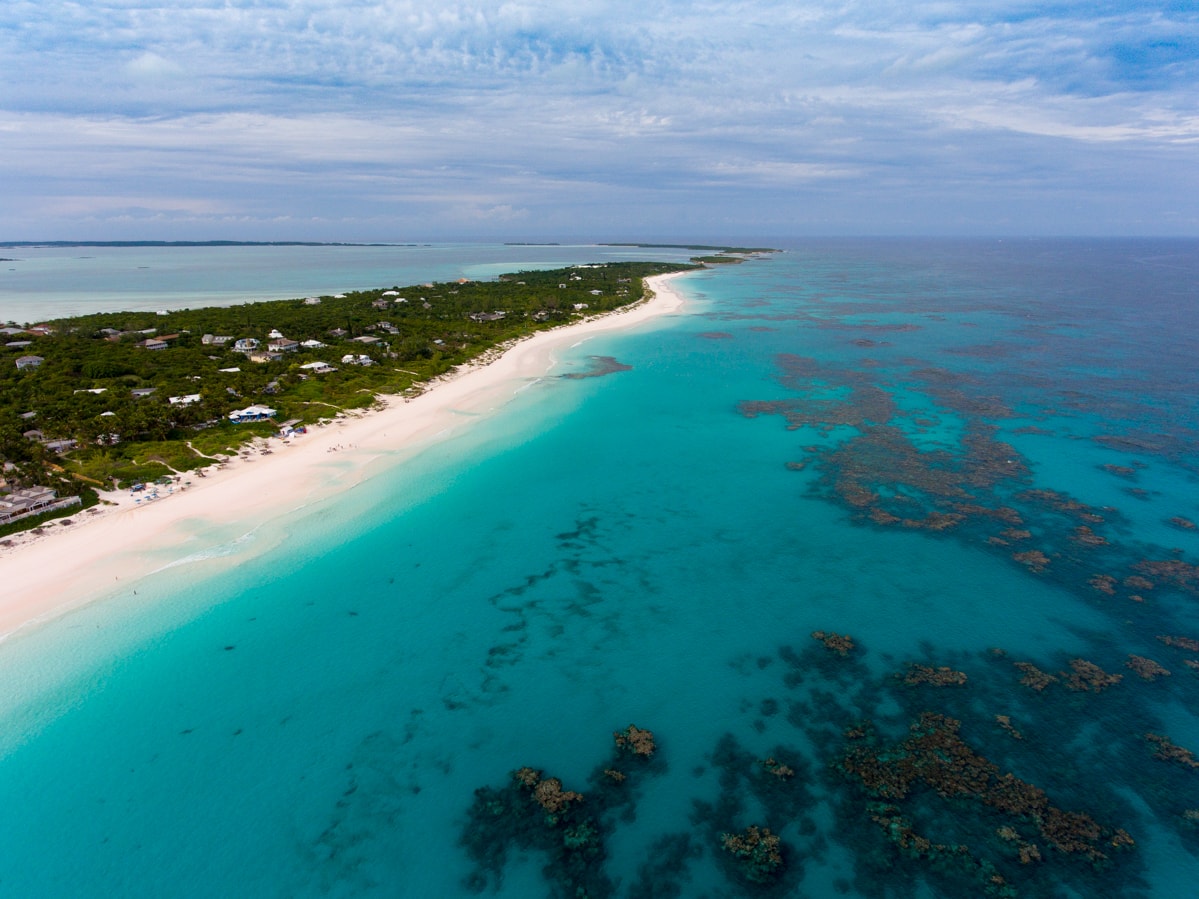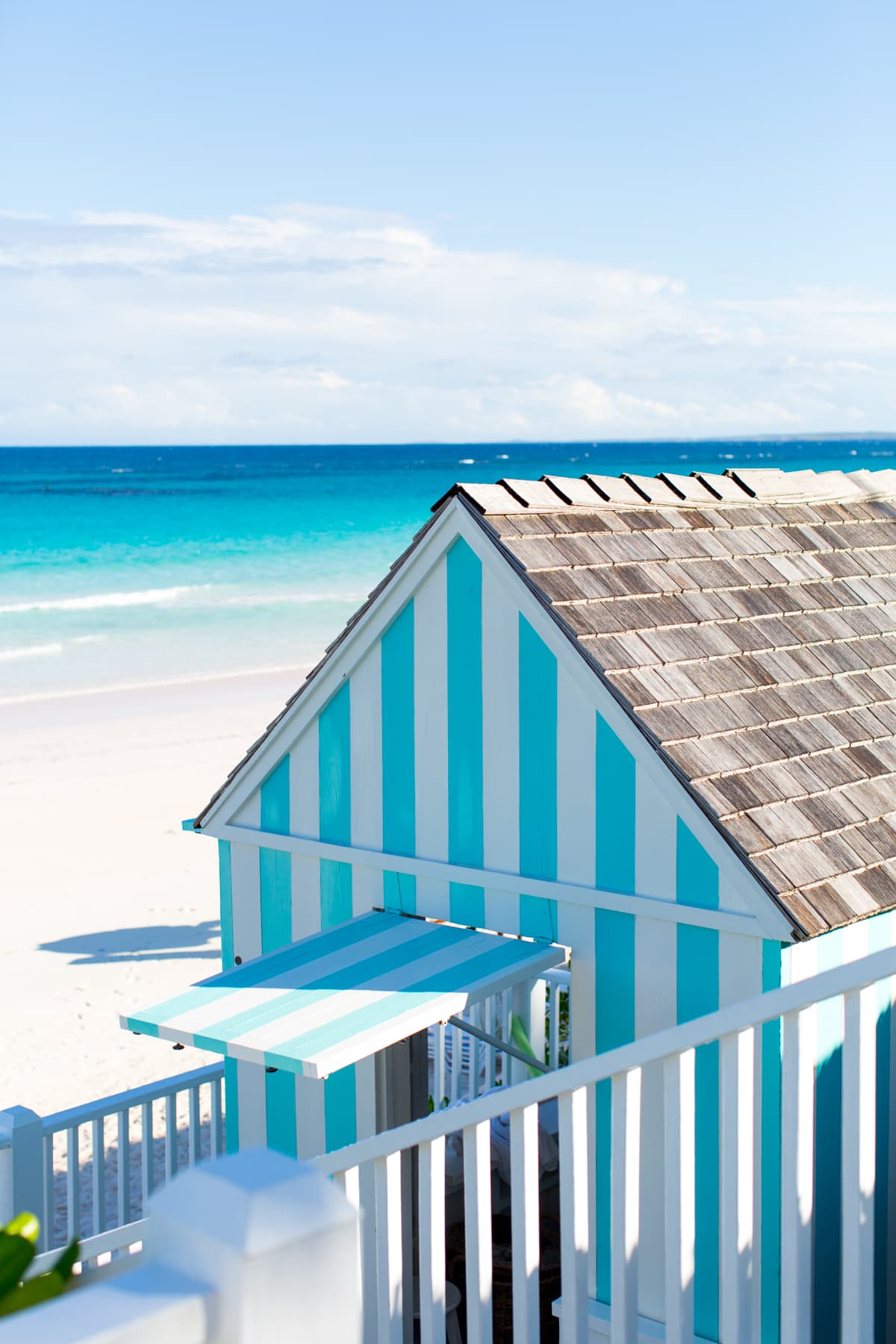 You can find an island map and even more details on this Harbour Island guide that we used before visiting.
Have any of you been to Harbour Island, or are planning a trip sometime soon? I'd love to hear your stories and add to the lists if I missed something good!