You guys! Holiday entertaining is here and it is my fave! Mostly because I love nothing more than making allll of the unhealthy things because people are always willing to dig in without guilt this time of year. Am I a bad influence or what?!

To bring you gifting and entertaining inspiration, I put together a quick and easy Christmas table decor idea and hostess gift guide with some of my favorite things.
To help make sure everyone gets their own dose of sweet treats, we've even included the cutest GODIVA gift boxes in case you're in need of a new gift-giving tradition for the family dinner. We've got you covered whether you're hosting, shopping around, or are a serial party hopper…
Before we hop to the gift guide, I wanted to talk through the table setting idea and how I used mini wreaths as a way to frame these super cute gold rimmed GODIVA bowls that come as part of this GODIVA milk chocolate pretzel gift set. To add some whimsy, I used little characters and mini bottle brush trees for a more festive feel.
The Holiday Desserts Collection has the cutest wreath design and is perfectly whimsical for the "icing on the cake" (see what I did there ;) ) to your table design! The box artwork was created by British designer, Emily Carew Woodard, so you're instantly chic with a few of these around if you ask me, haha!
And it goes without saying, but you can't go wrong with small platters of Peppermint Bark throughout, too…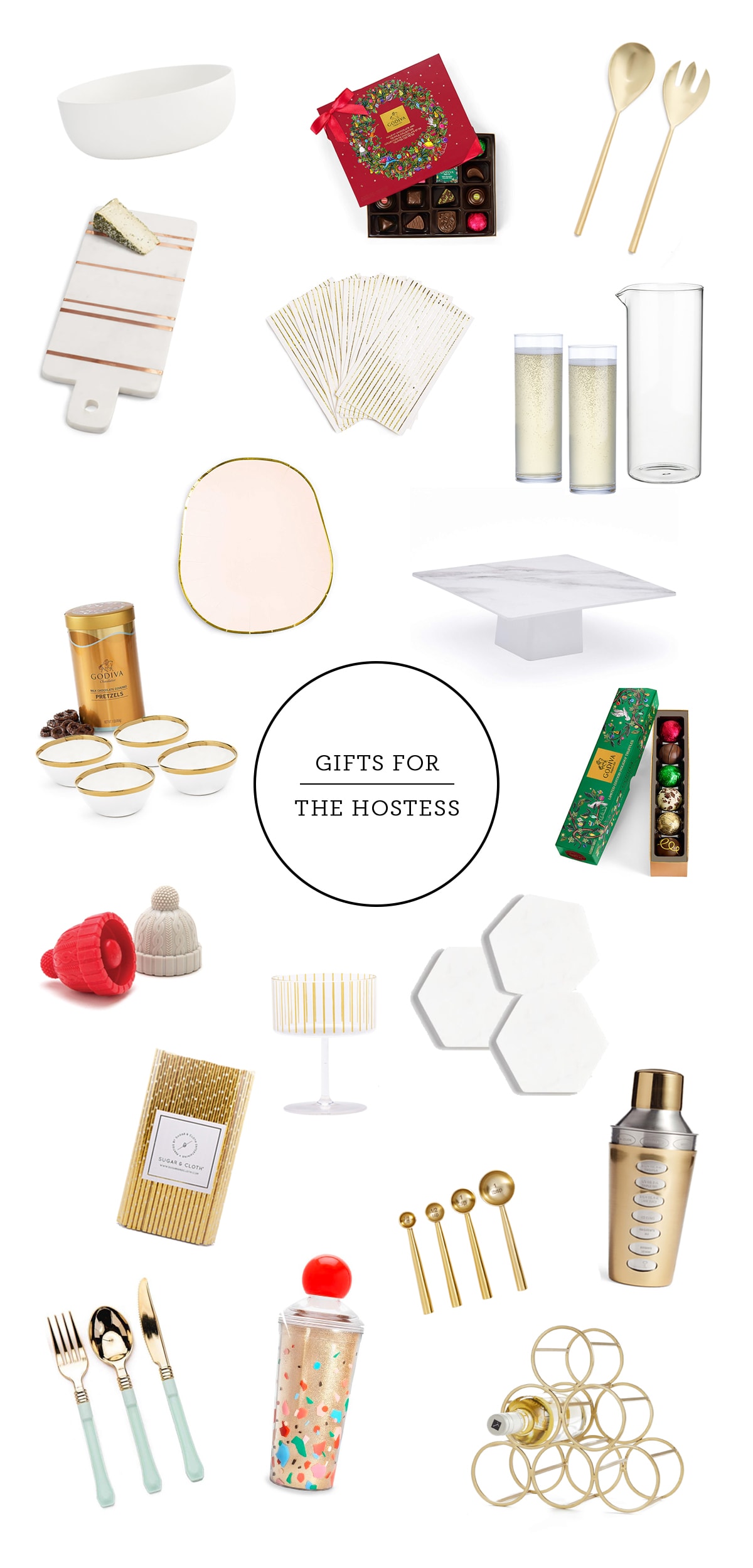 matte white serving bowl // GODIVA Holiday Desserts Collection // gold salad servers // brass inlay marble cutting board // Sugar & Cloth paper napkins, white with gold stripe // cylinder champagne flute // large glass beaker pitcher // Sugar & Cloth oval paper plate with gold rim // Sugar & Cloth marble melamine cake stand // GODIVA chocolate covered pretzels with white and gold bowls //GODIVA holiday truffle flight // silicone beanie bottle stoppers // Sugar & Cloth gold starburst paper straws // Sugar & Cloth gold stripe champagne coupe set // white marble hexagon coasters // gold cocktail shaker // gold measuring spoons // gold circle wine rack // glitter bomb cocktail shaker // Sugar & Cloth gold and mint plastic flatware set