There are more than just decorated trees when it comes to cozy Christmas decor! Here are five ideas for a unique Christmas aesthetic, whether it's a blue Christmas, gold Christmas, or even a pink Christmas…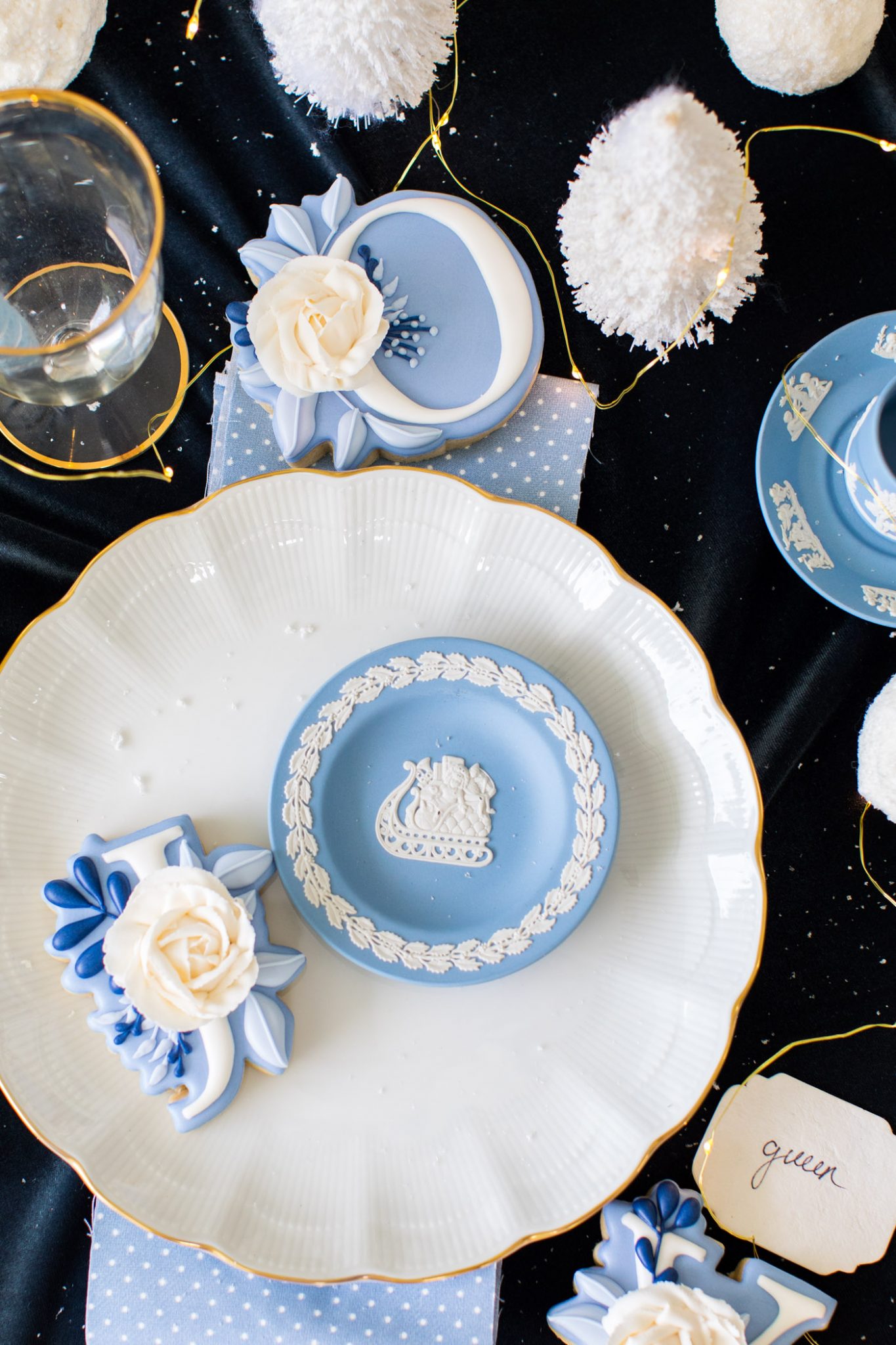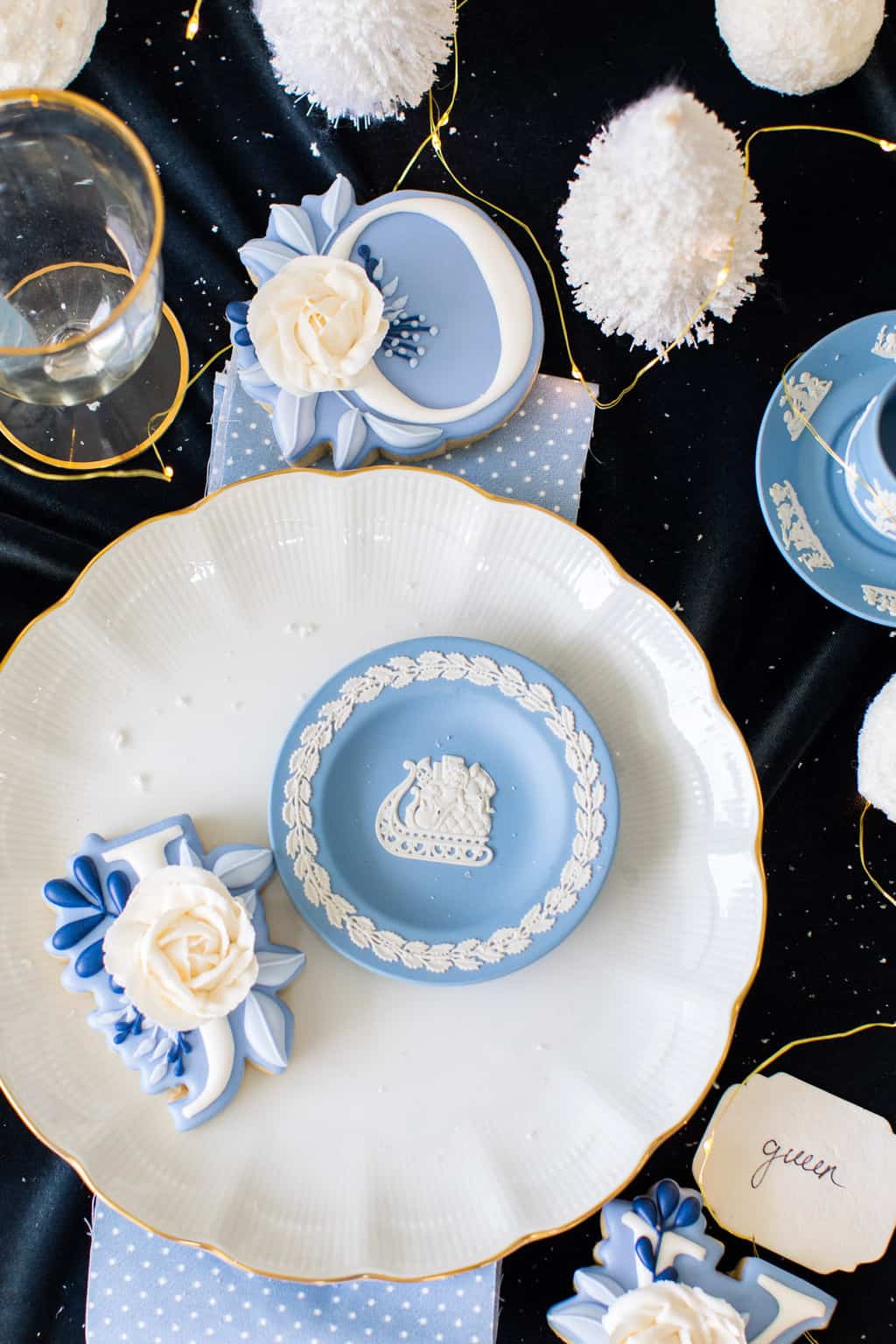 Whether you're shopping for ornaments on the tree or a new holiday dinner tablescape, these Christmas aesthetic ideas will give you the perfect color inspiration.
We combined vintage pieces with a touch of modern, and they're all from Replacements Ltd! It's one of our new favorite resources for putting together an eclectic holiday.
Keep in mind that you can always buy simple staples like gold-rimmed glasses and white scalloped plates to reuse for any holiday or occasion, not just a Christmas table.
Fun tip: We used navy velvet fabric from the craft store to create an inexpensive tablecloth for all of our Christmas table decor ideas…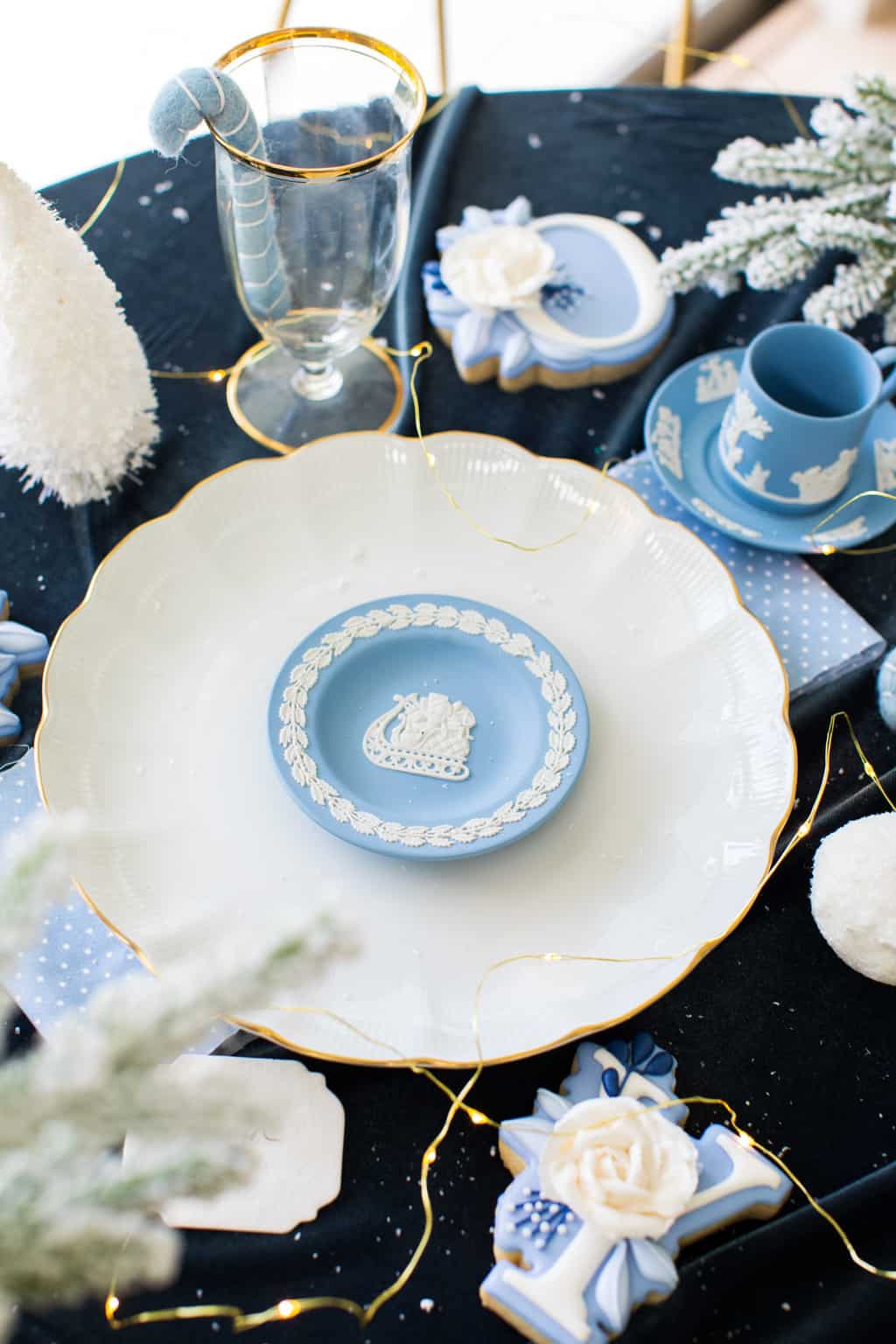 Polar Blue Christmas Aesthetic
A polar blue theme is a great way to tie in both Christmas and Hannukah for guests that may celebrate one of the other. This pale blue Jasperwood collection mixed with a classic white dinner plate is both timeless and fun.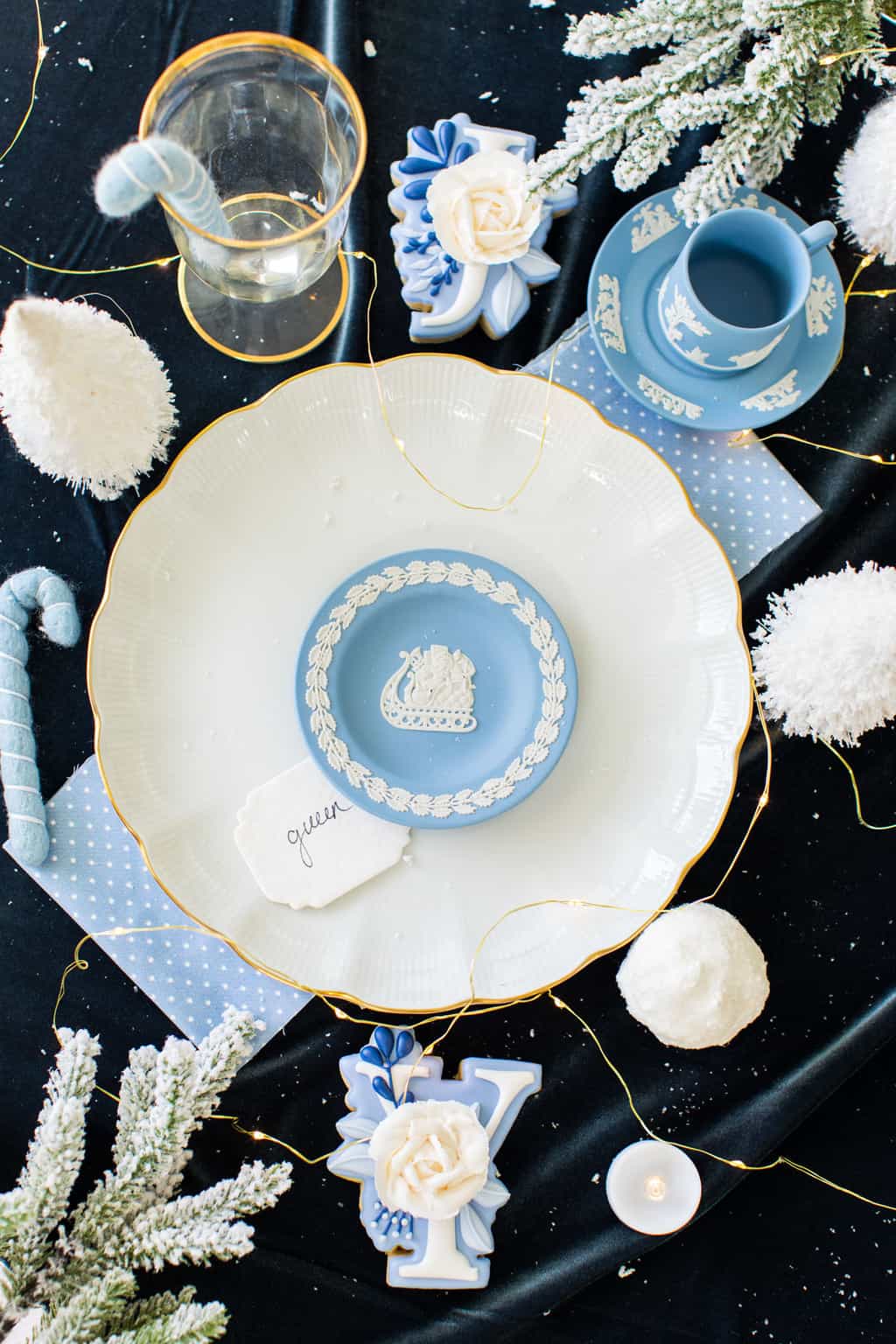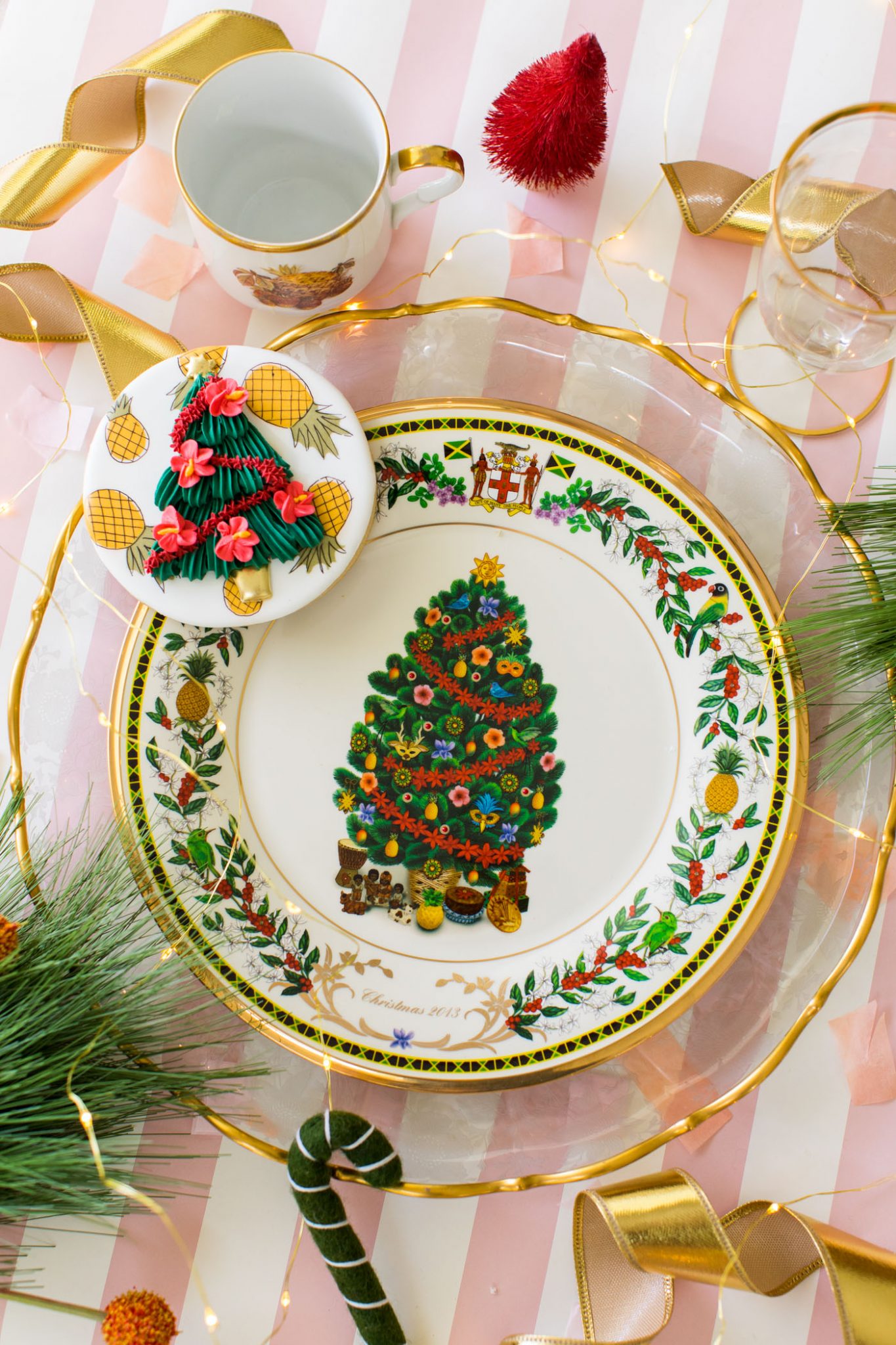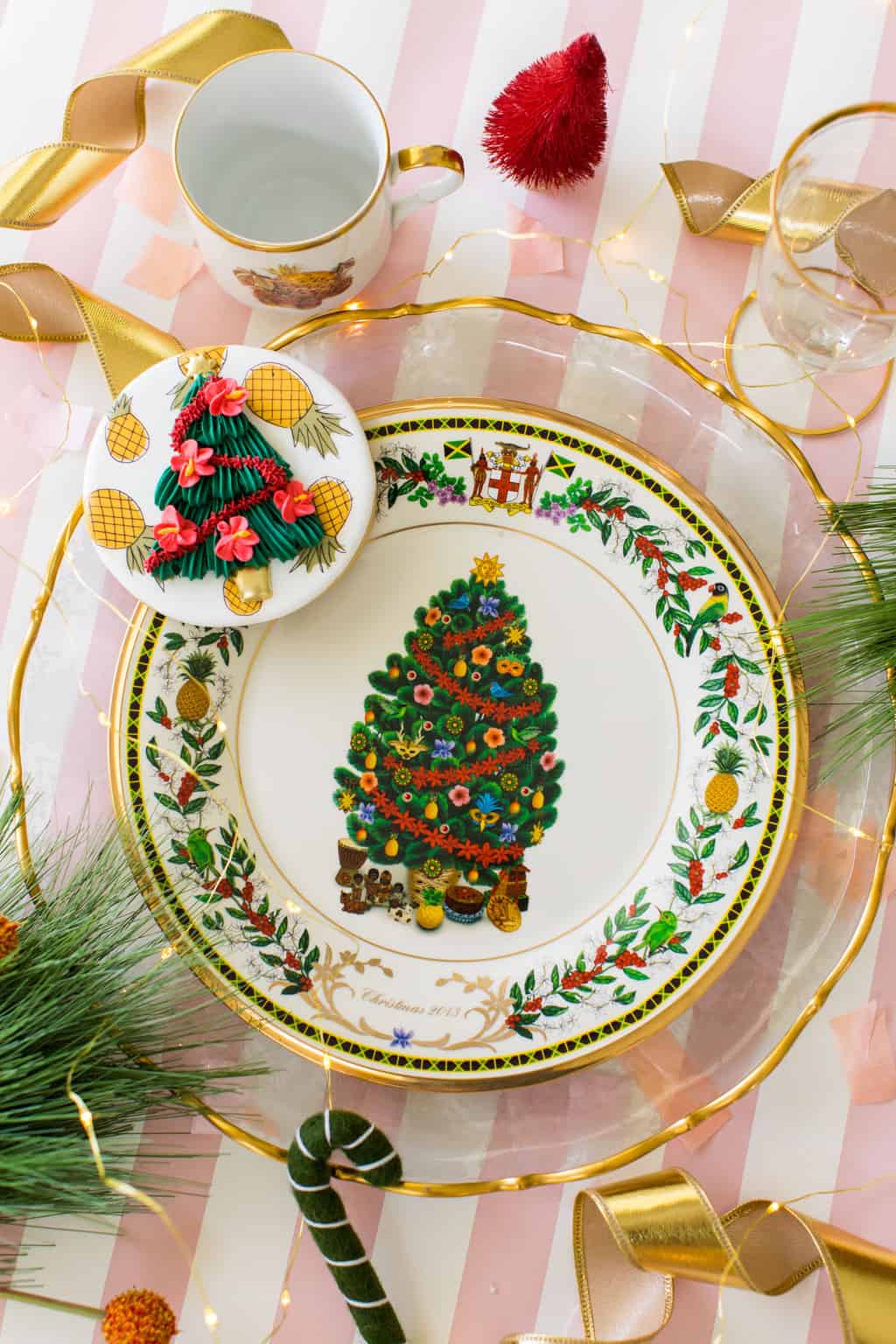 Pink Caribbean Christmas
This pink Christmas theme happens to be one of our favorites! We chose vintage Jamaican-themed plates with a gold-rimmed charger and a pink stripe paper runner for a colorful twist.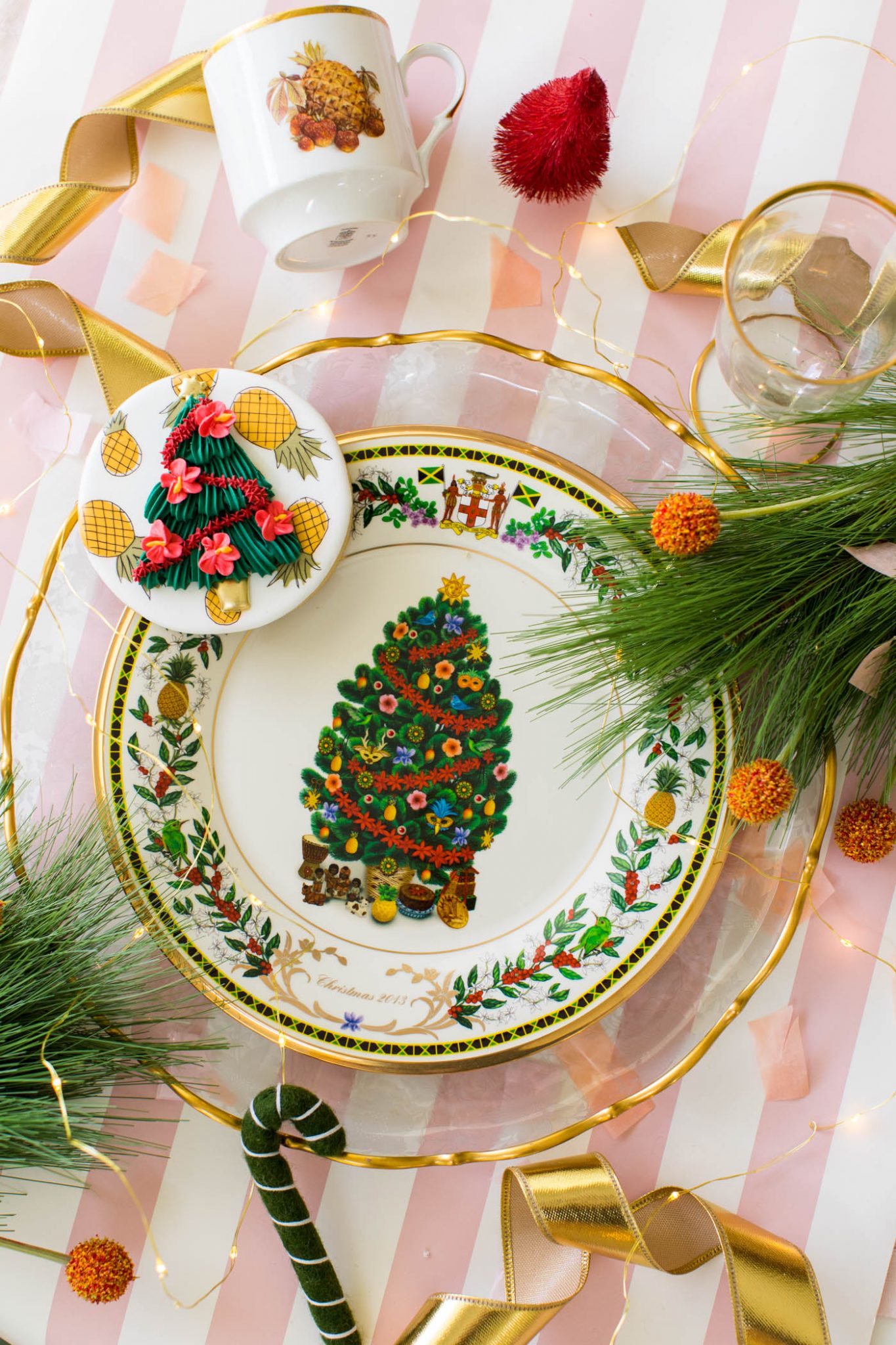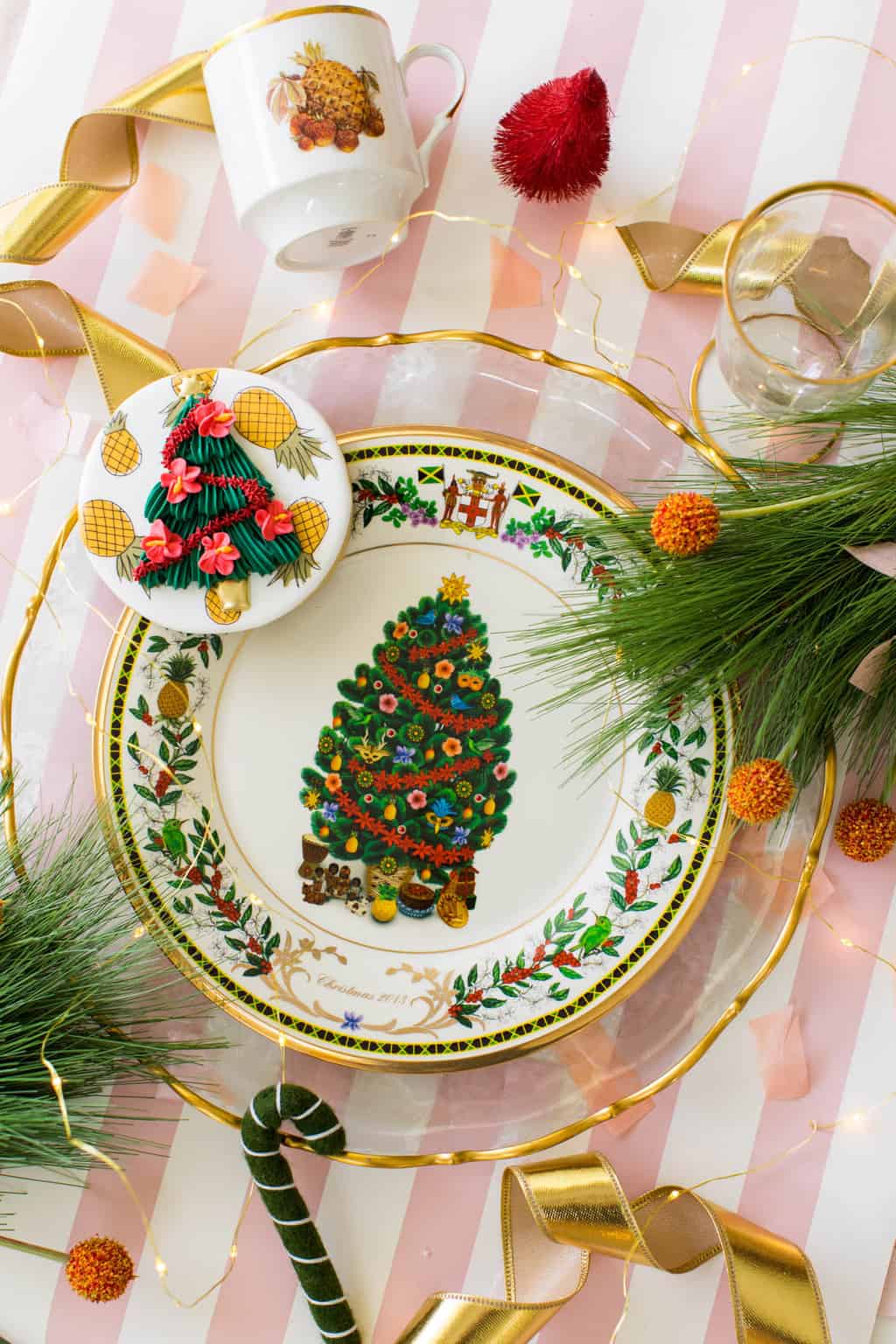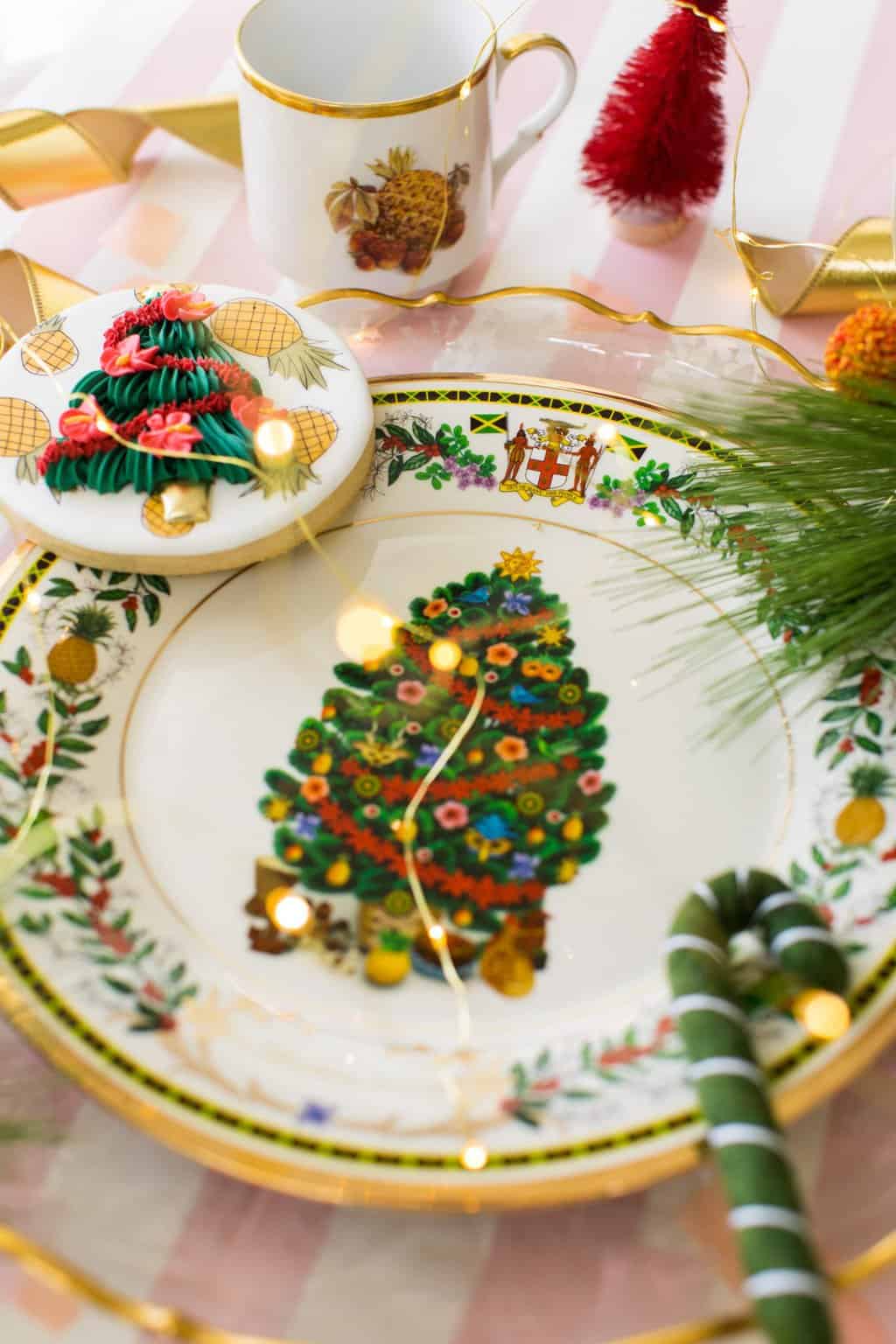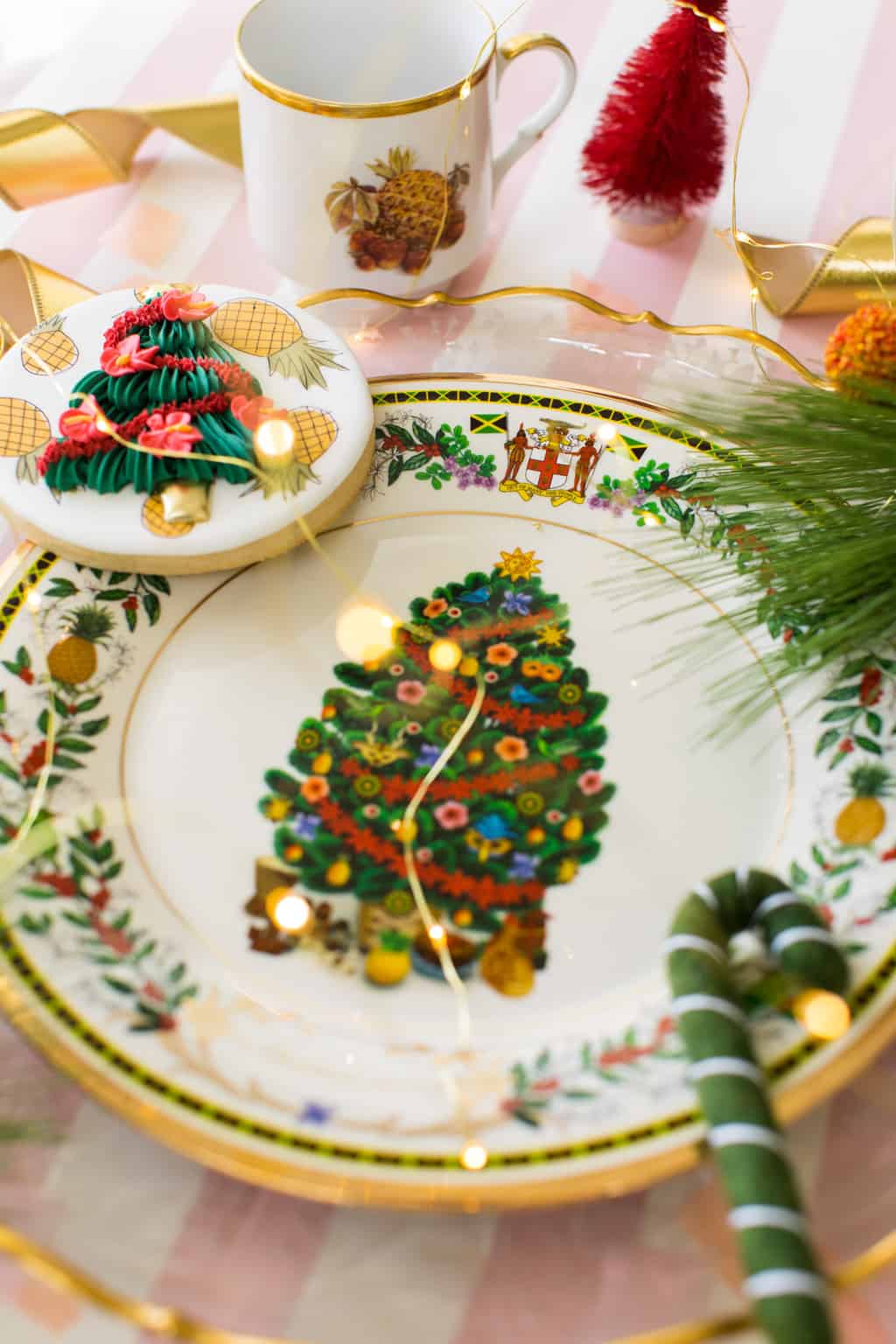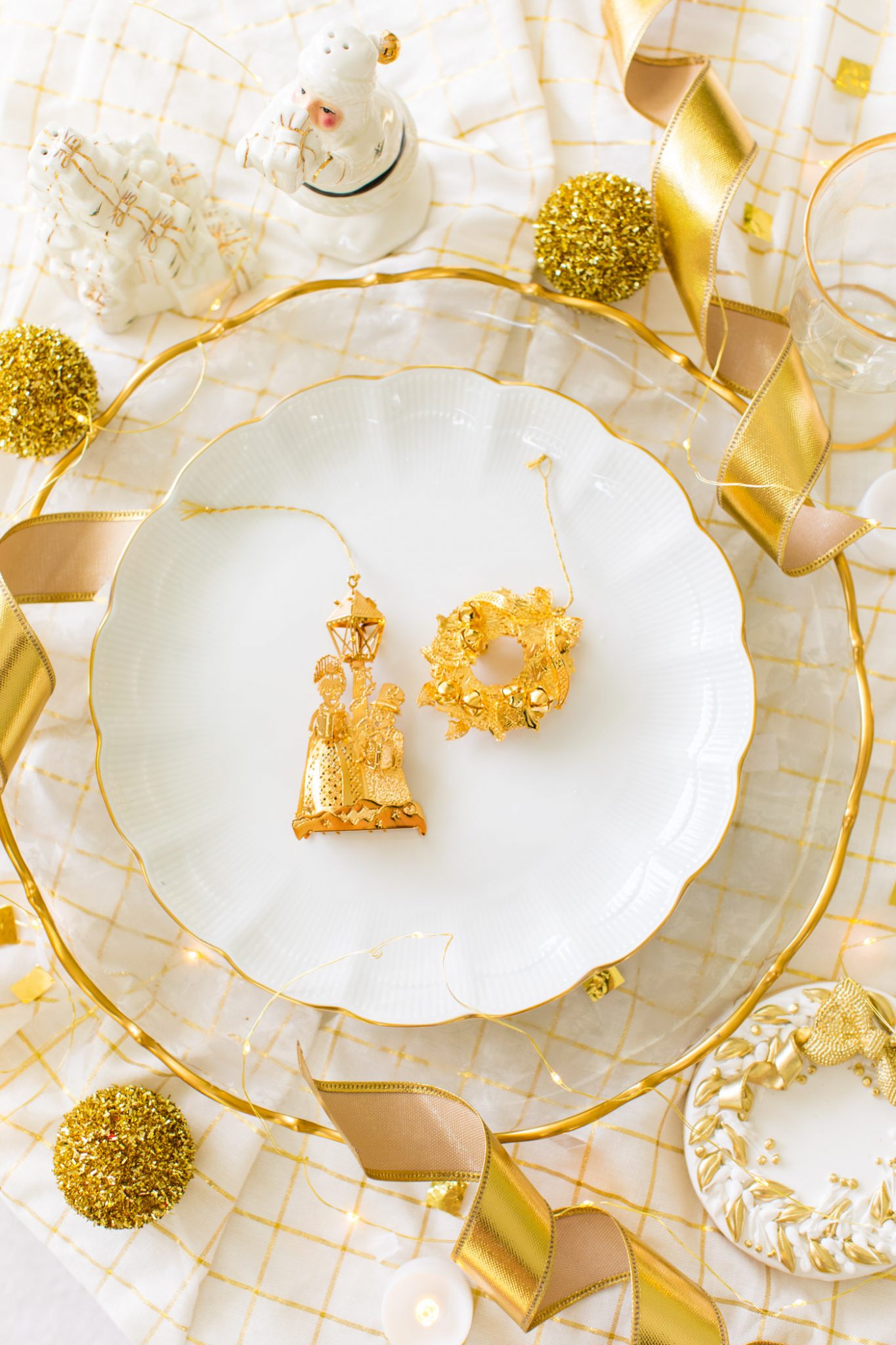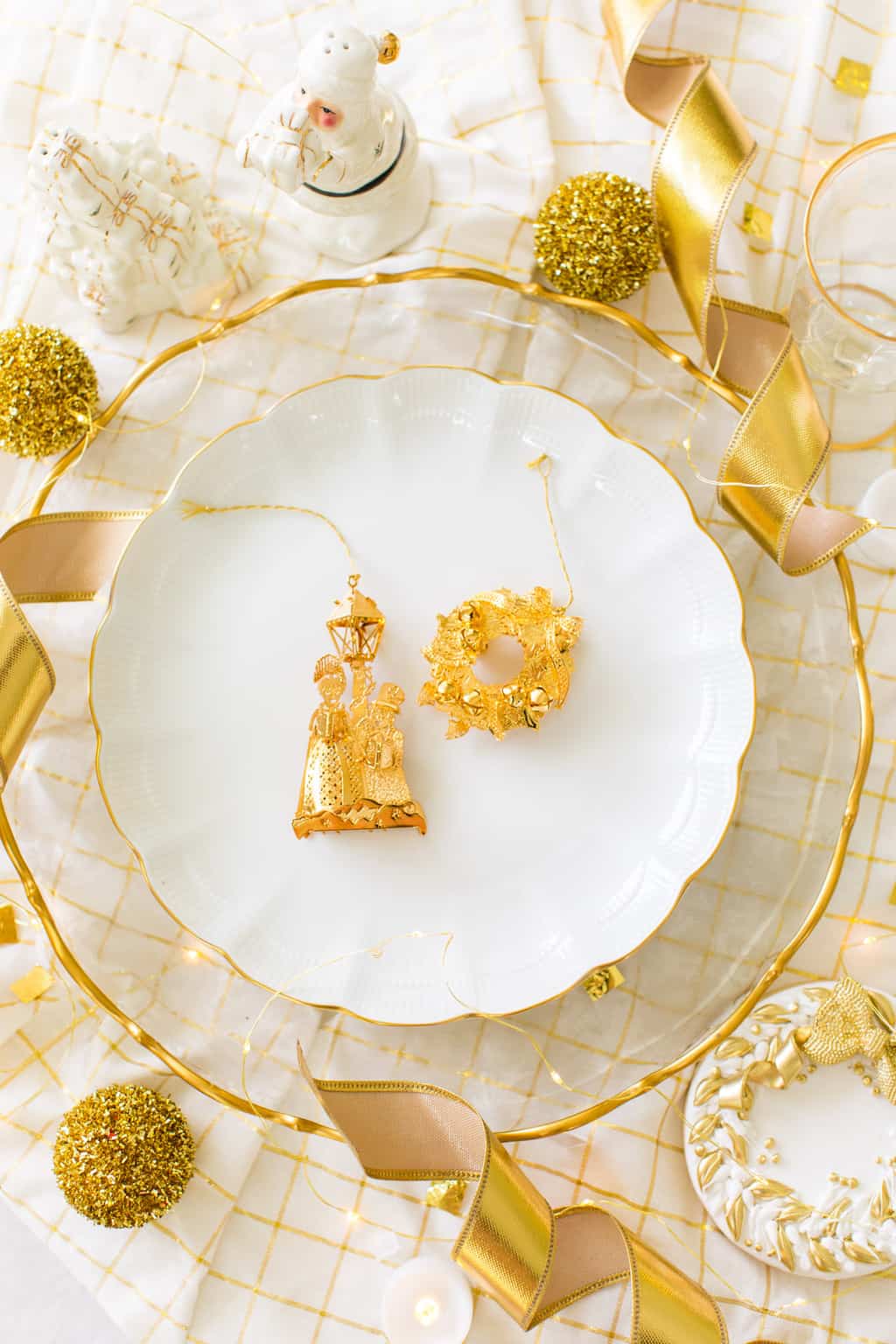 Classic Gold & White Christmas Aesthetic
You can never go wrong with a white and gold combination! Whether it's for the holidays or just an impromptu dinner party, these are staples you'll definitely want to have on hand.
They're great for adding simple accents to cover just about any party theme. Combine them with vintage treasures like this Santa salt and pepper shaker set or gold filigree ornaments.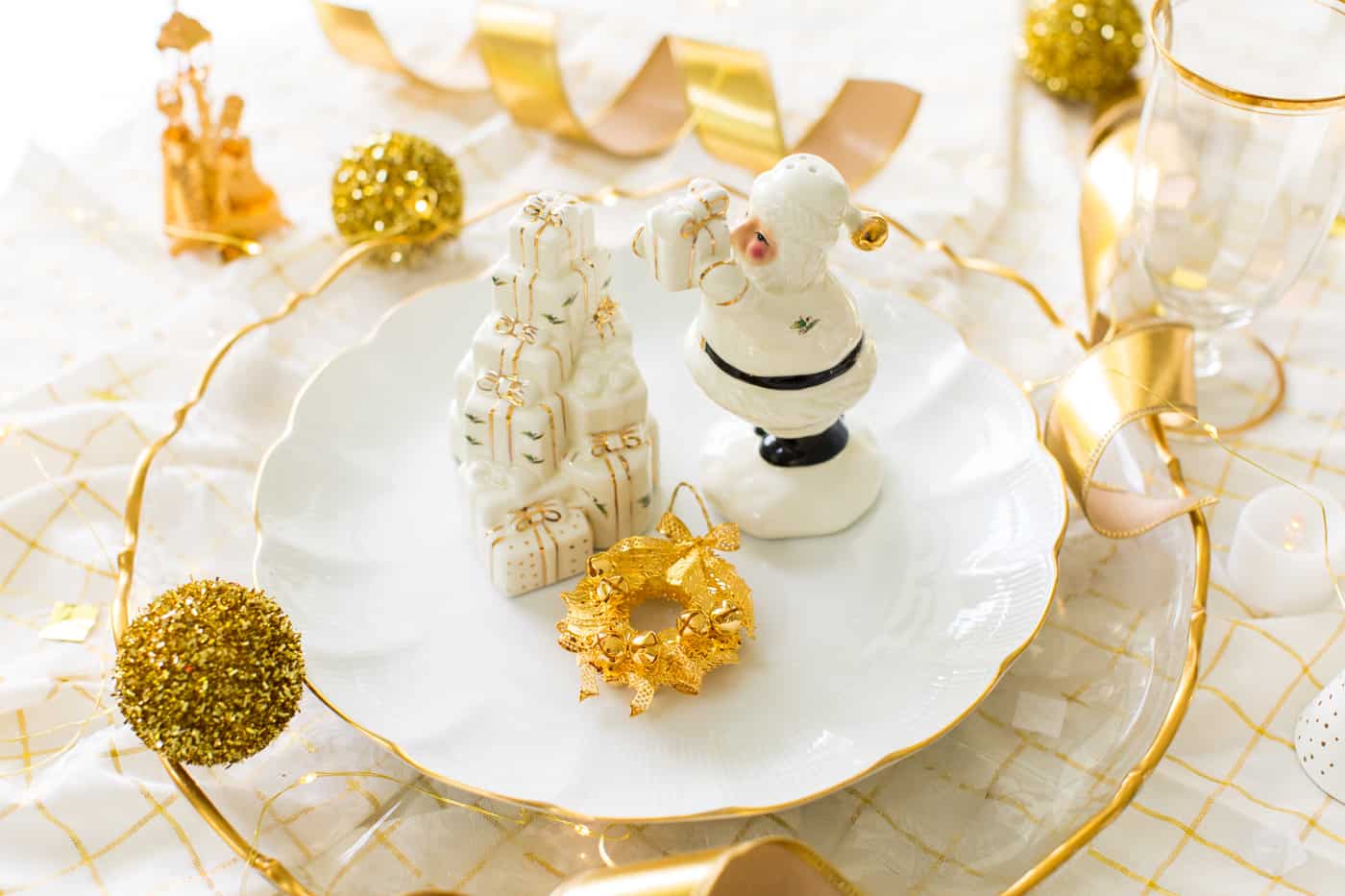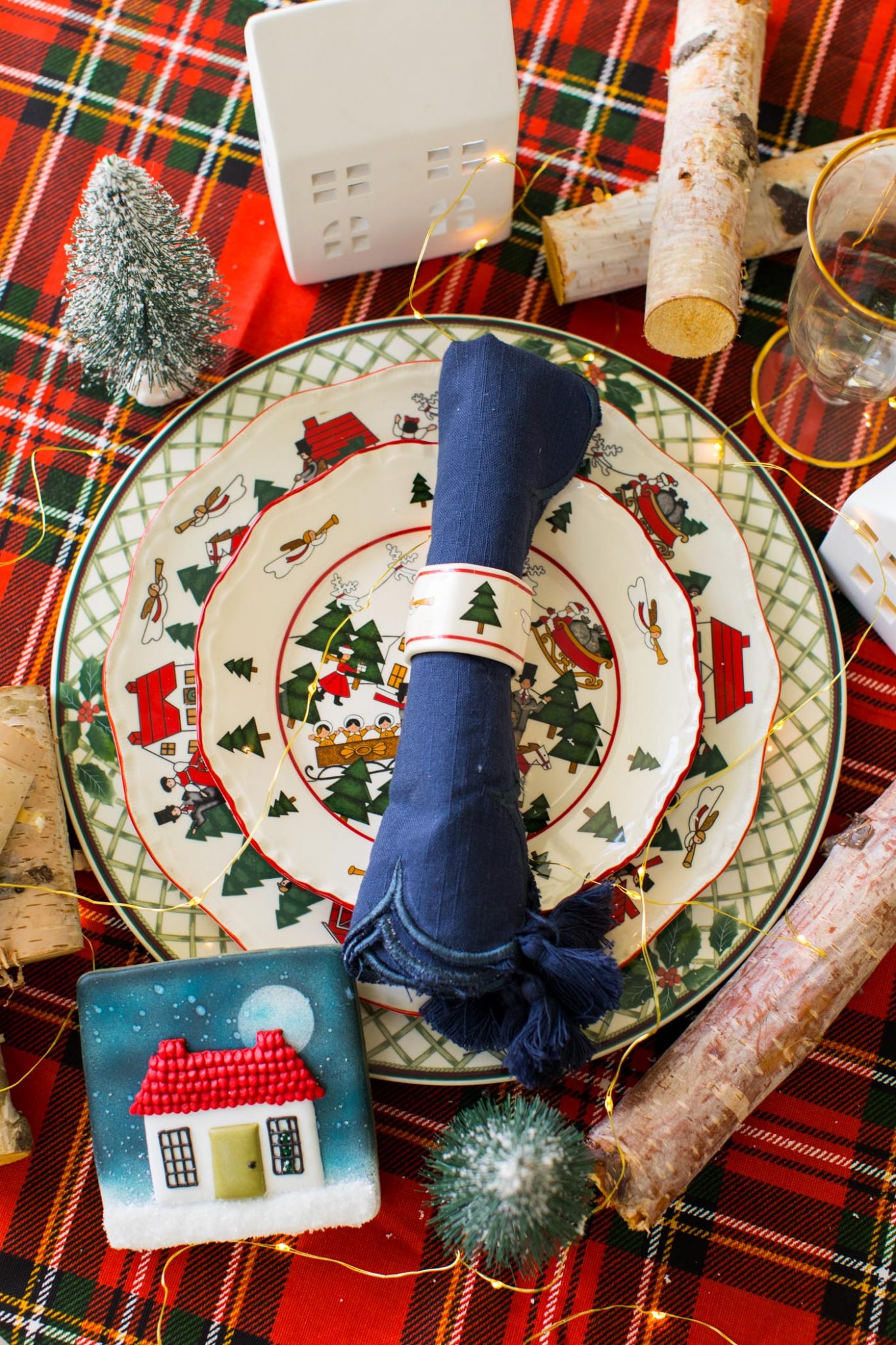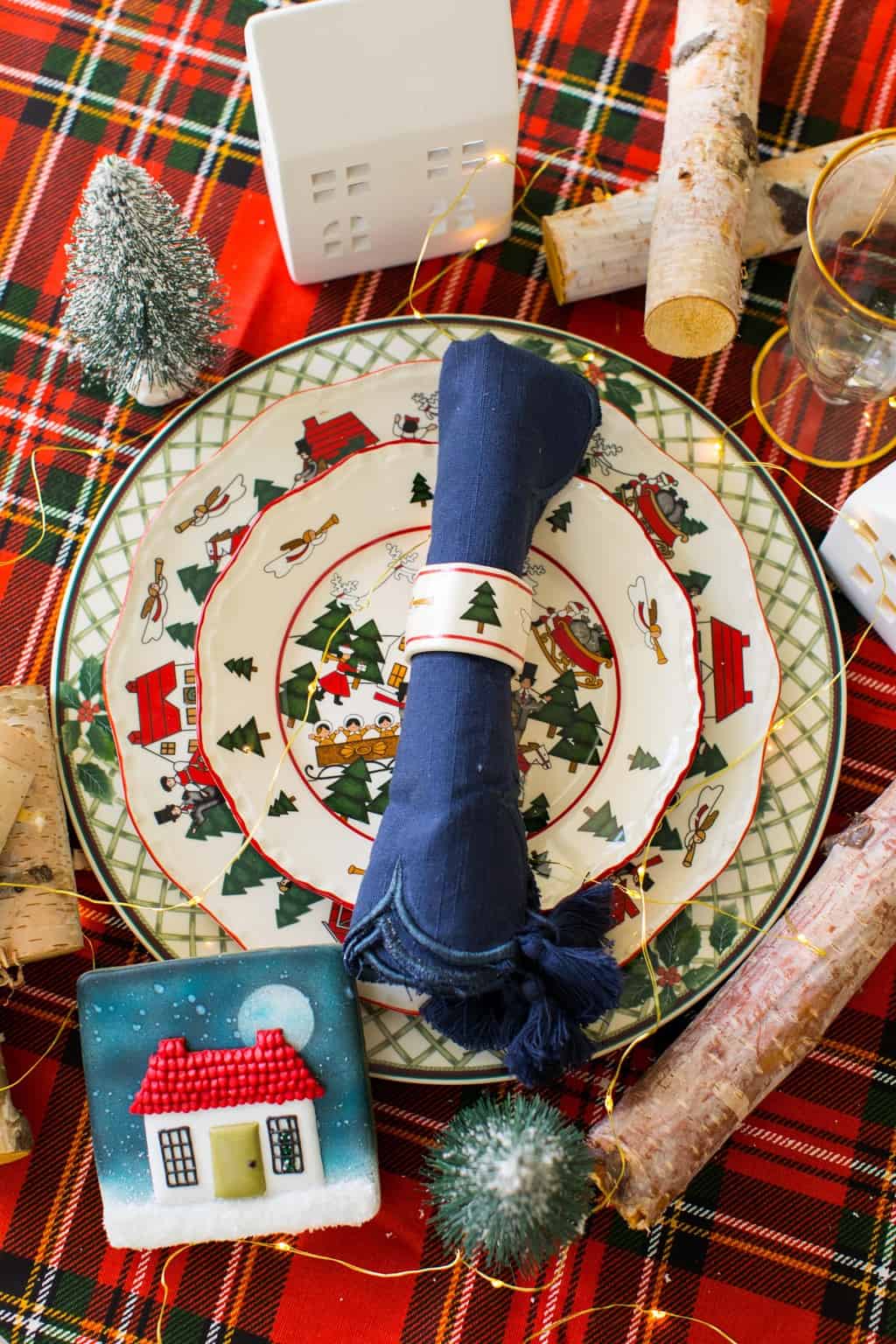 Classic Vintage Red Christmas
If there's one thing we can all agree on when it comes to the holidays, it's nostalgia!
A vintage Christmas village with classic plaid fabric and woodland accents makes for the perfect childhood memory.
We love this vintage place setting set that can become a family tradition and heirloom for every holiday dinner. Especially if you combine this with matching family Christmas pajamas!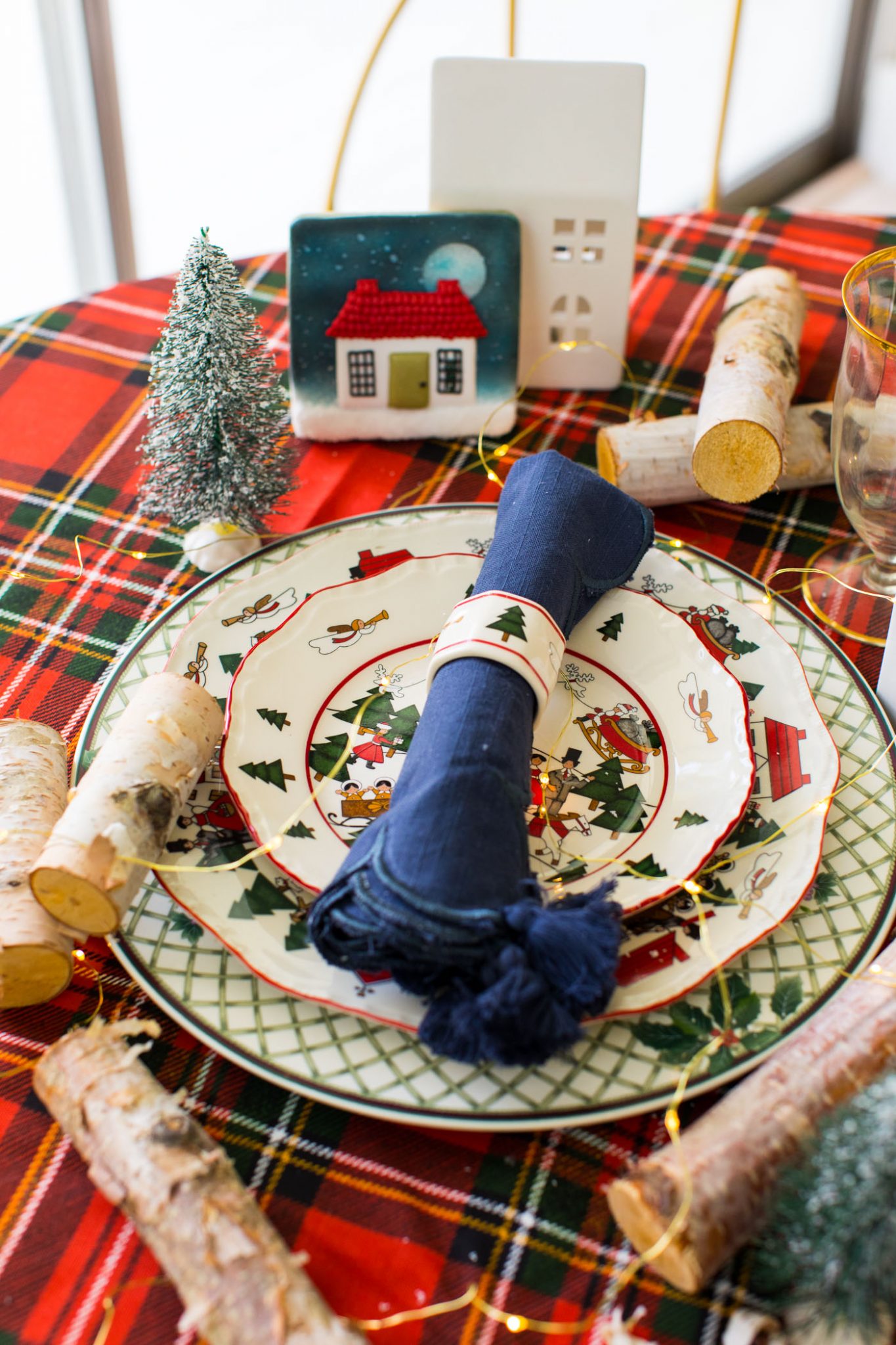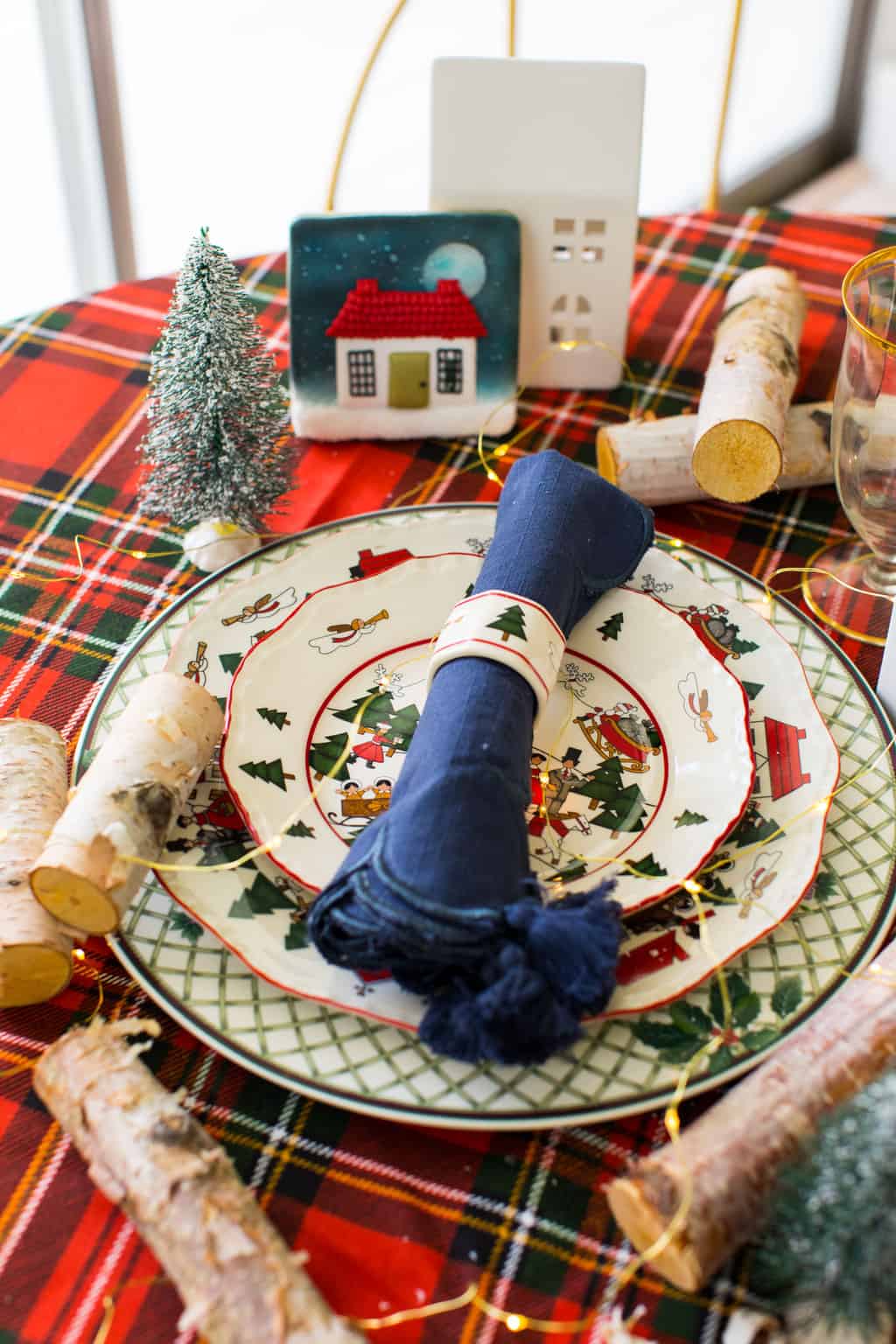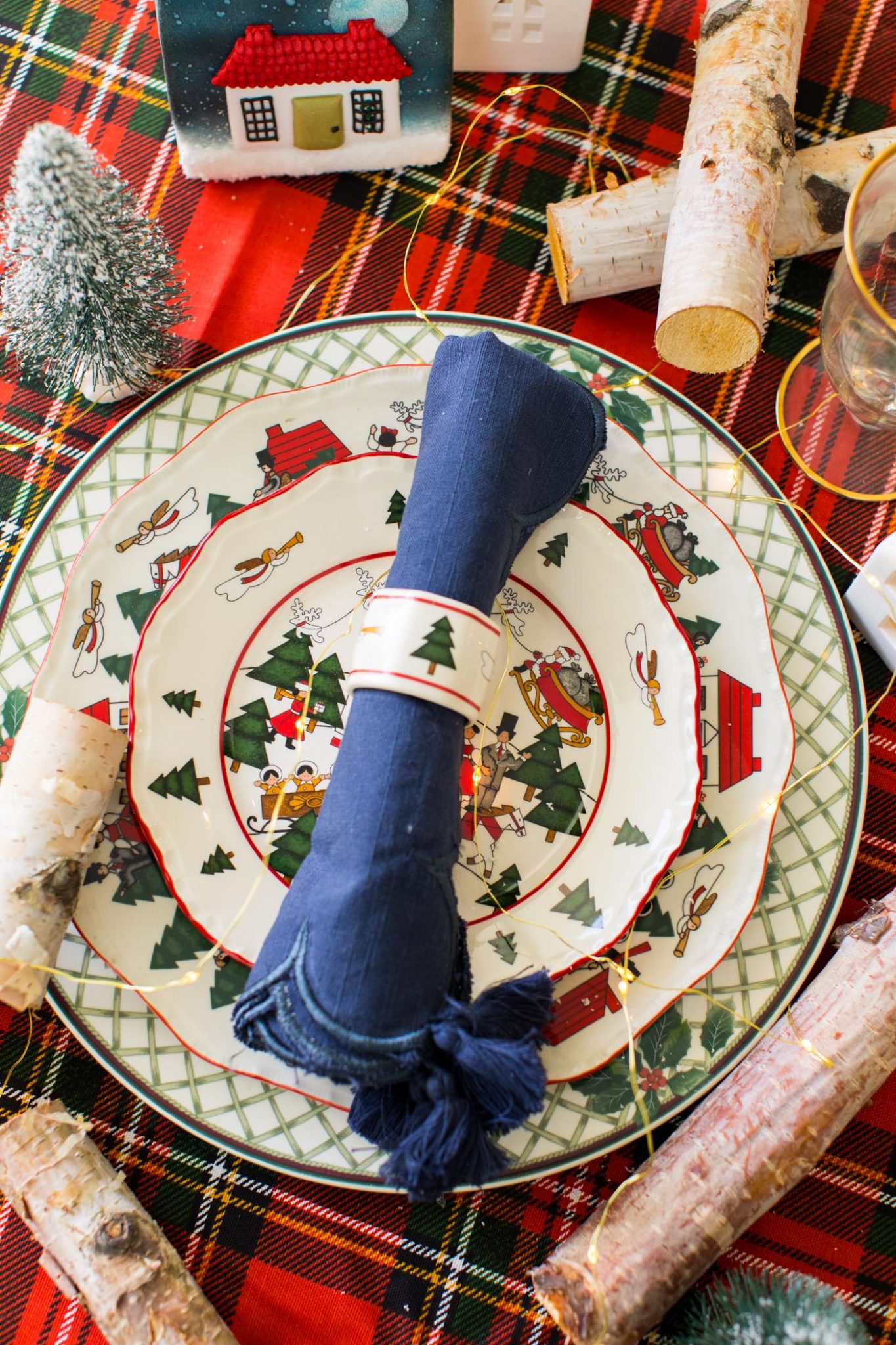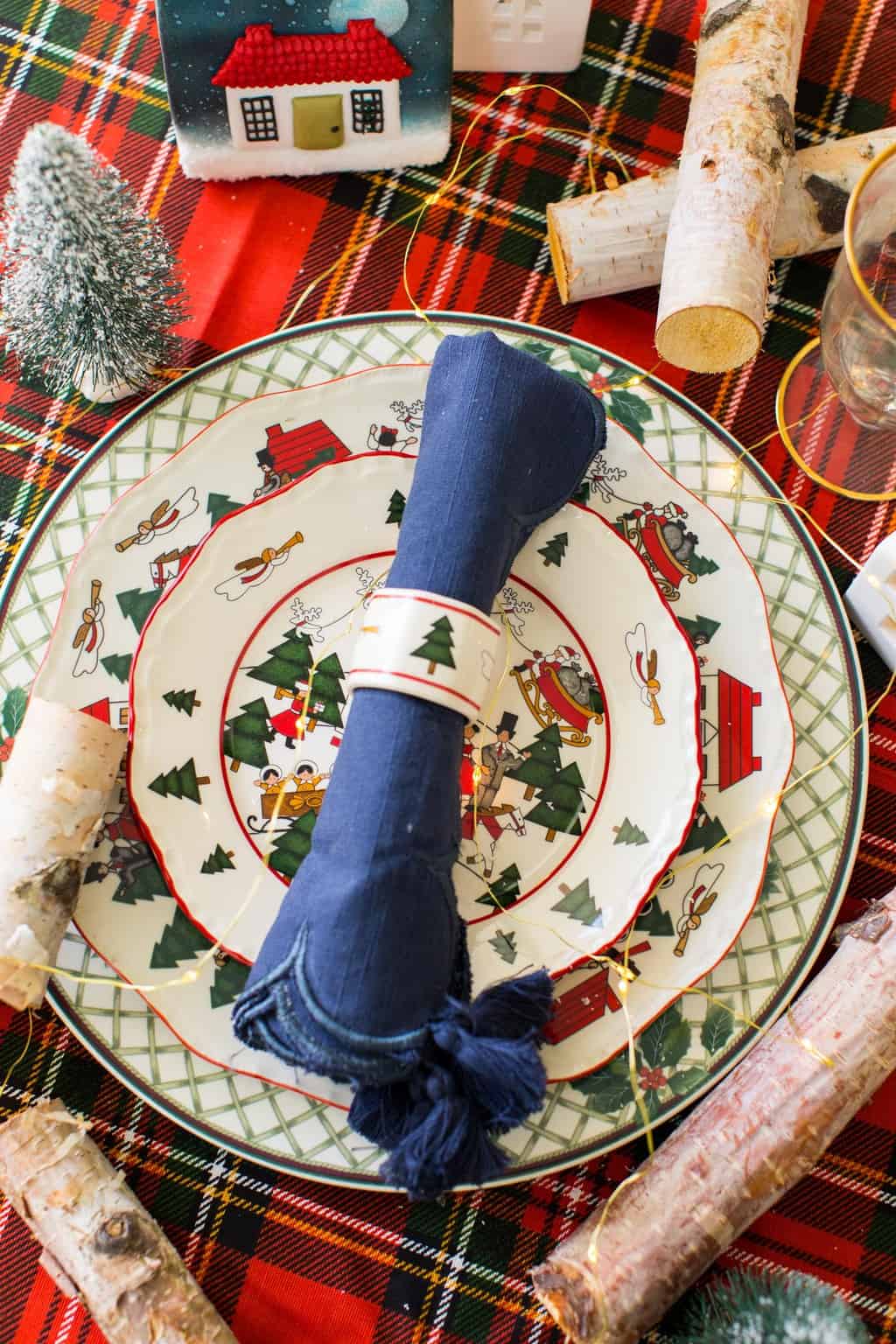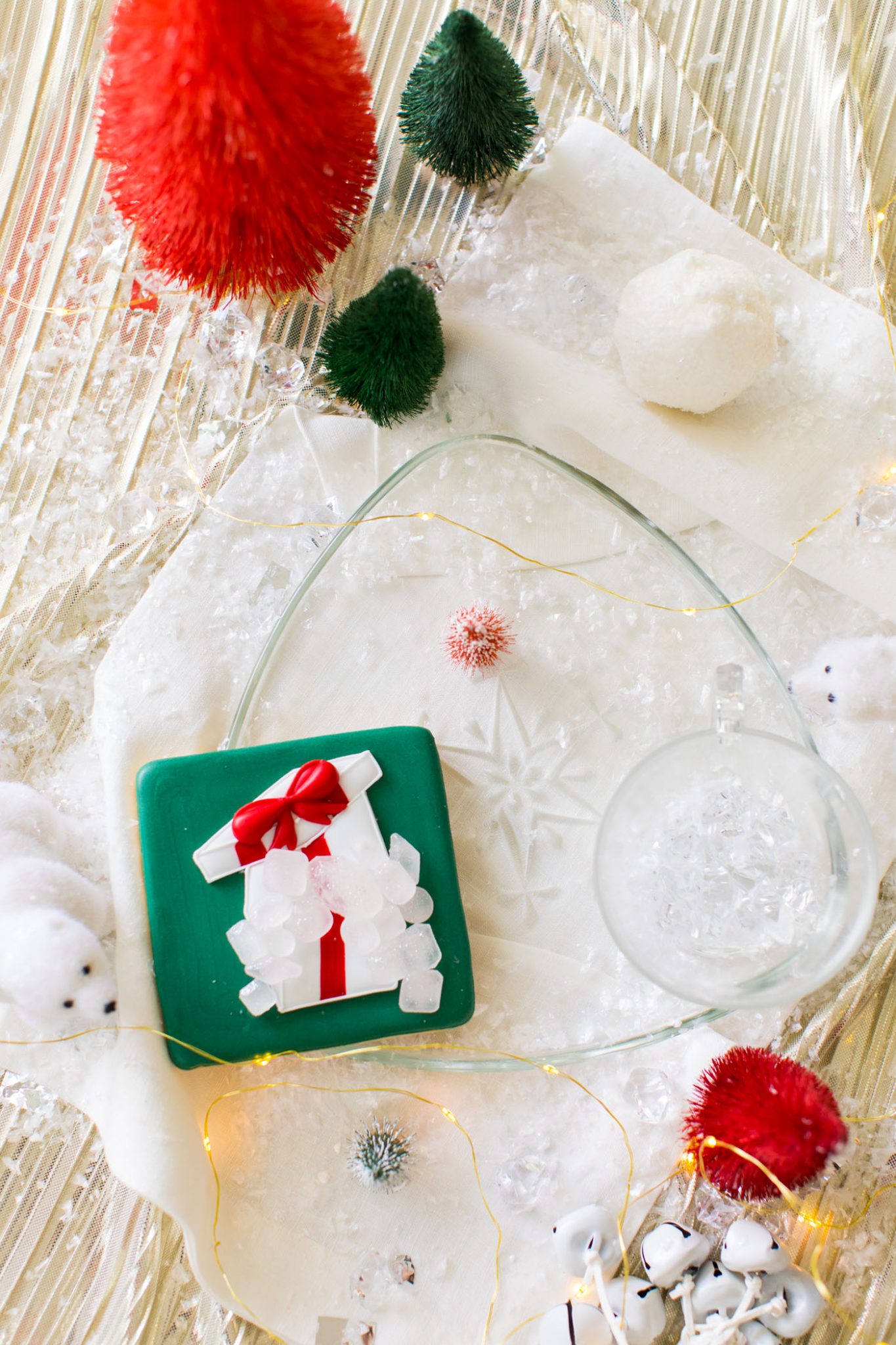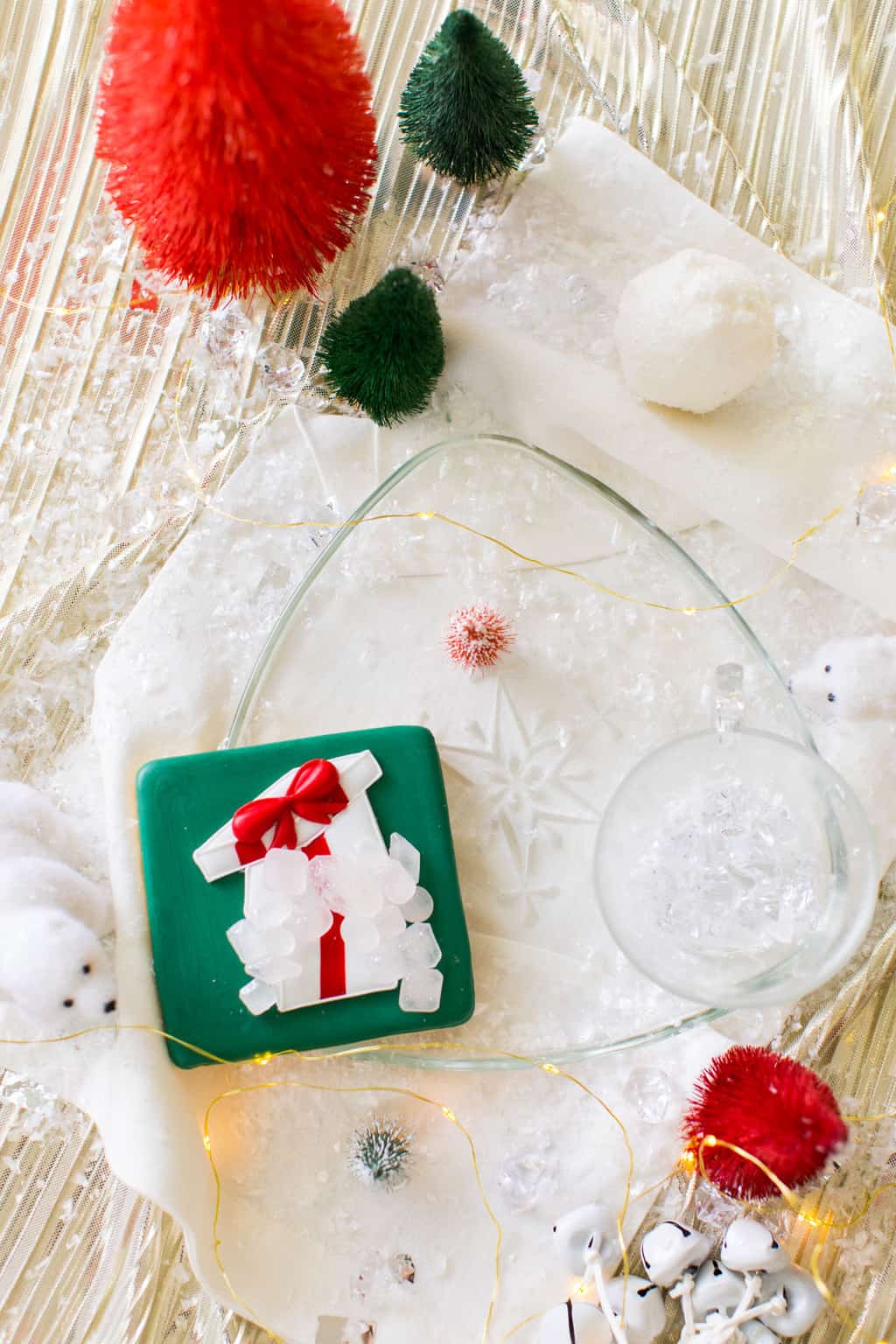 Icy Silver Christmas
No one ever said you couldn't have an icy Christmas and a pop of color too! A simple snowflake emblem on this clear glass china plate and tree glassware is another staple that you can reuse for multiple winter holidays.
One thing we love about clear glass china is that you can really let your recipes pop like a mulled wine recipe, candy cane cocktail, or whipped coffee.
Add a silvery fabric tablecloth, twinkle lights, and colorful bottle brush trees to give it a fun pop, too.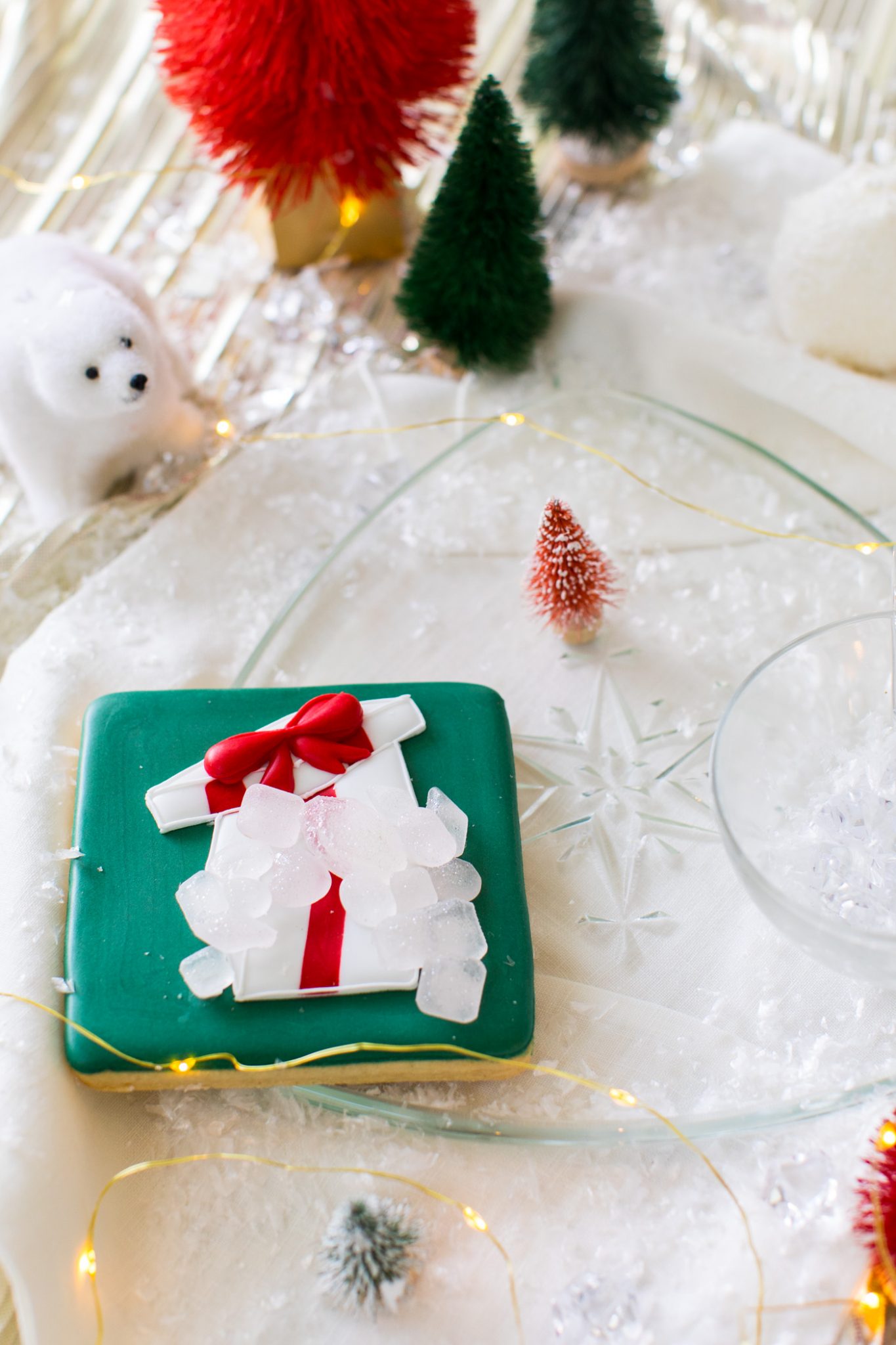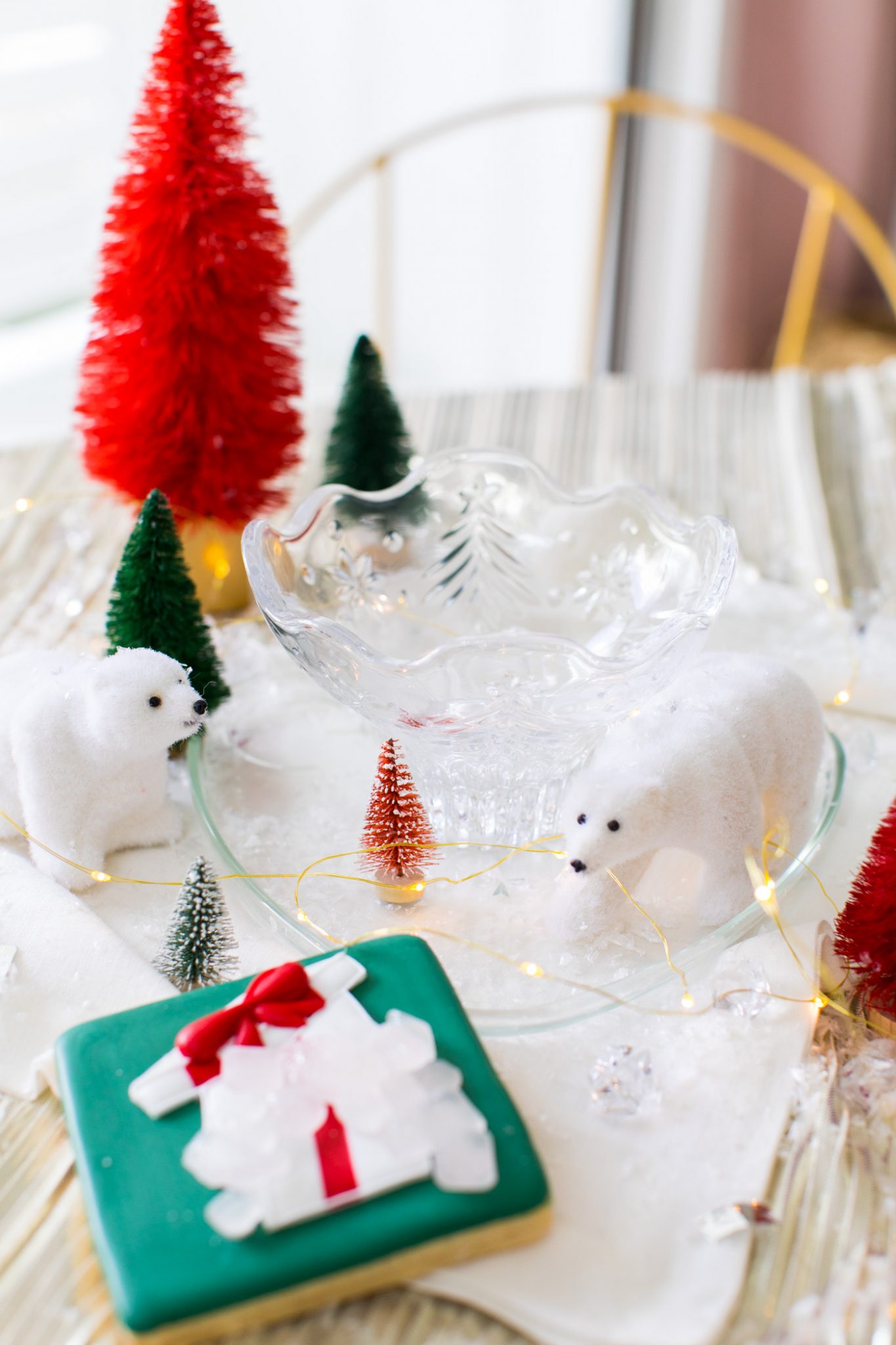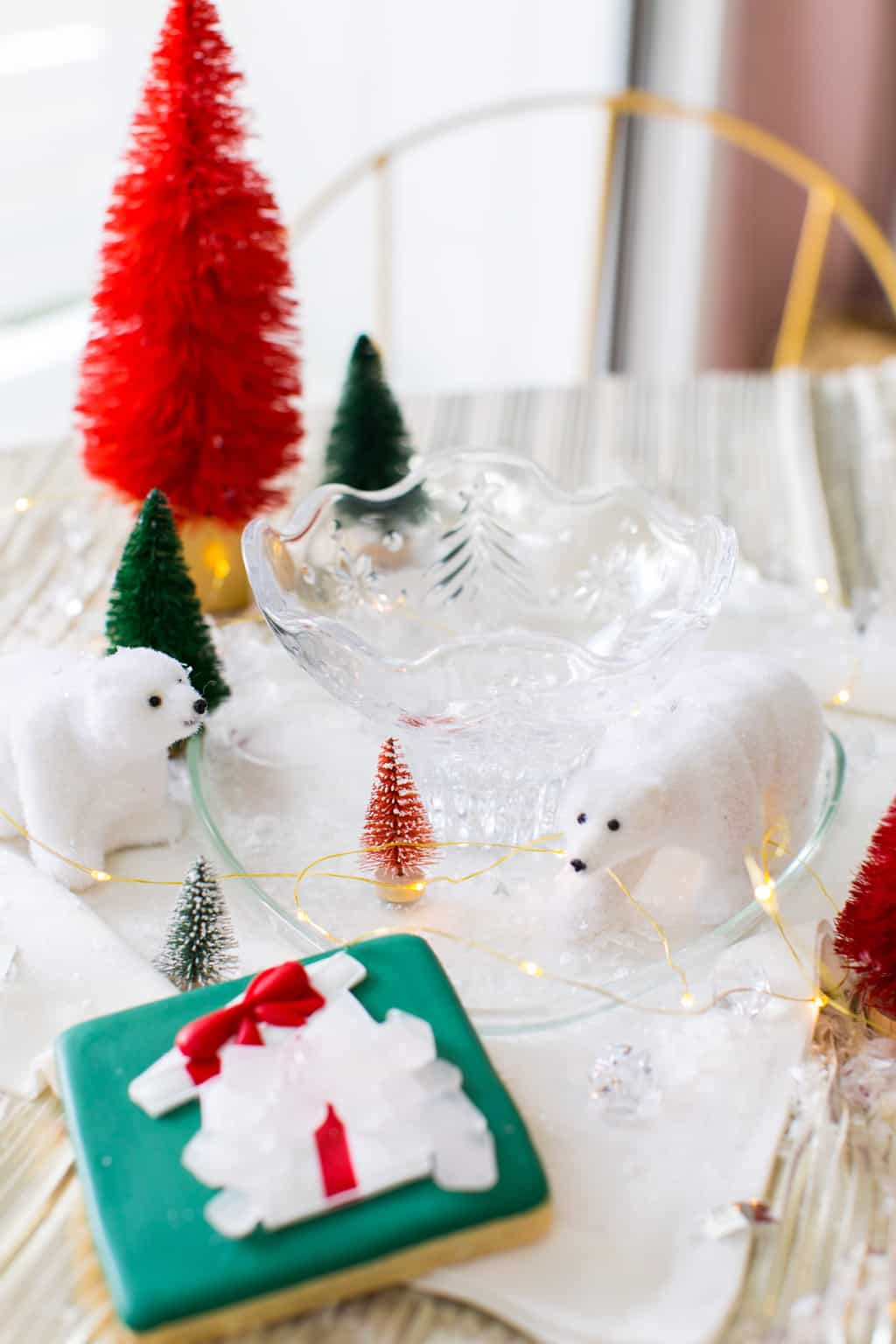 What do you think? Which is your favorite holiday aesthetic?! You can see more of our favorite Christmas ideas and gift guides below! —
A huge thank you to Replacements Ltd for partnering with us on this Christmas aesthetics post! Use code SUGAR20 for $20 off your purchase of $150 or more.
More Unique Christmas Aesthetic Ideas